Hello! We are Victoria and Terrence and we are obsessed with Iceland.
We are based in the USA and first visited Iceland in 2016. Since then, we have visited Iceland countless times and in every season and weather condition [we think, you never know with Iceland!]
Iceland is a true dreamland and worth every second of the planning!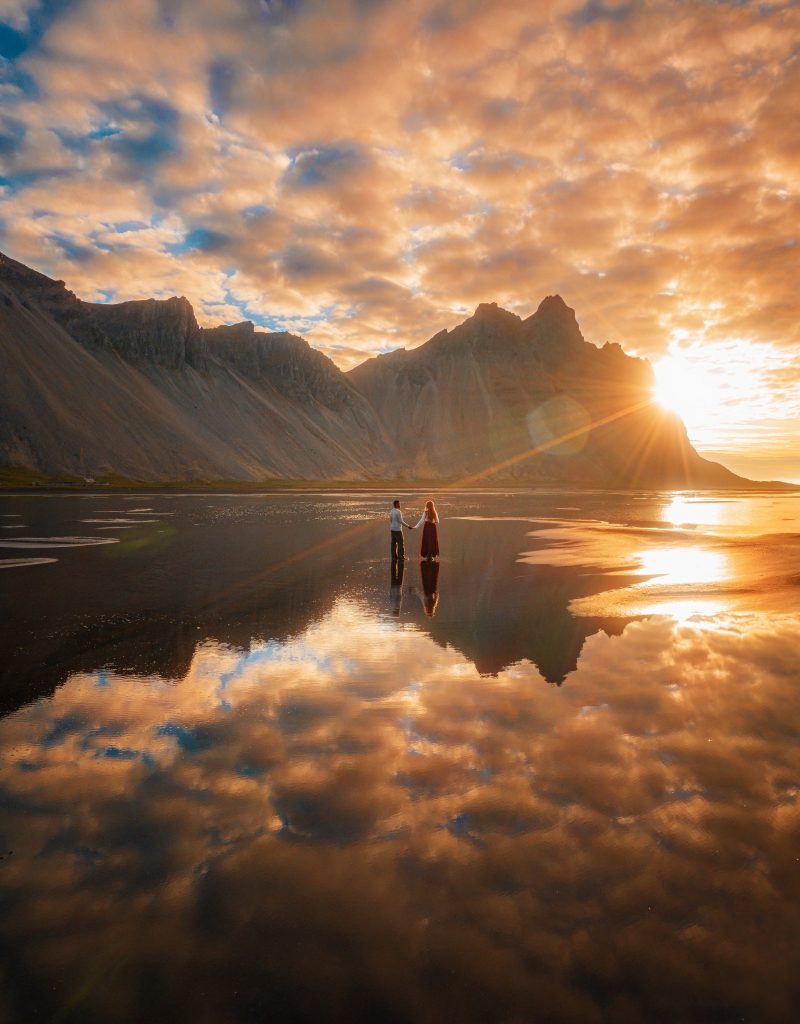 We have done all sorts of trips to Iceland, from quick stints where we have hit all of the hot spots to longer periods of time where we got to stay days and days at the same location.
Since 2016, we have helped hundreds of thousands of people [no, really!] plan their trips to Iceland! We have been there! We know what it is like to be in your shoes!
Planning your trip to Iceland can seem overwhelming, but in reality Iceland is one of the easiest countries we have ever traveled, and we are full time travel writers!
The Icelandic locals are so nice, there is pretty much one road to stick to, and the scenery is stunning!
That being said, planning does go into making the perfect trip to Iceland. We have done a lot of the legwork for you and started this website to show you exactly how to become an Iceland tripper yourself.
If you are on our site, you may see Victoria running around in a pretty skirt or cape. That is because Iceland is the perfect backdrop for our storytelling brand of photography!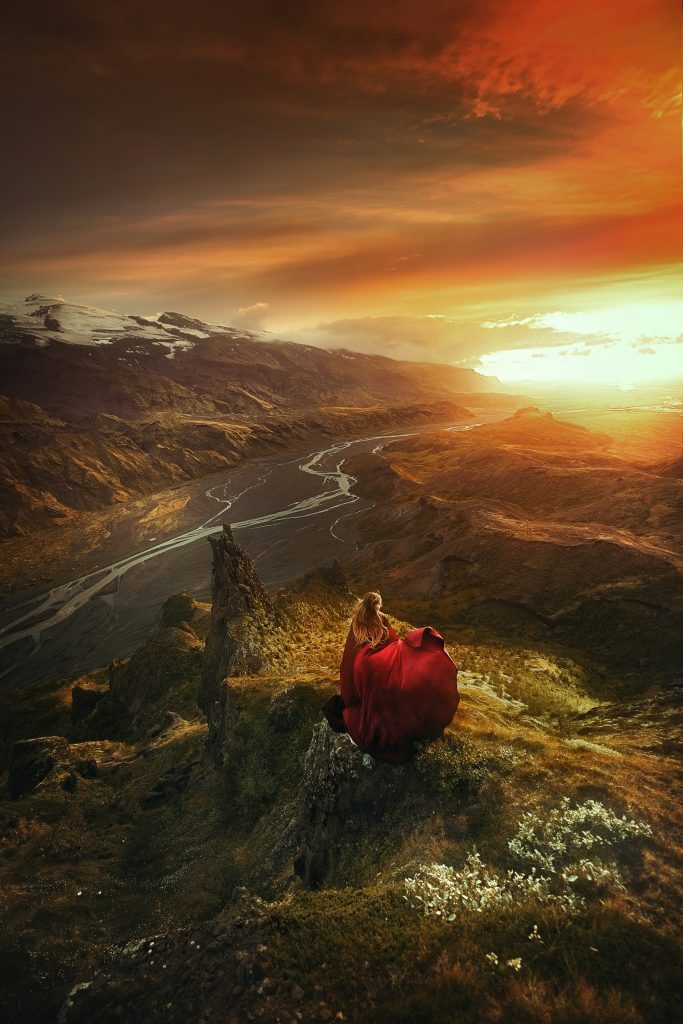 Of course, we wear hiking pants, shoes, and a jacket like you will, but we throw a skirt and an Icelandic sweater on the top to create some dreamy images!
We are photographers and love to use Iceland as a backdrop in our photos while traveling. So if you see these kinds of photos on our site, now you know why!
Of course, we are available for hire if you want us to shoot your special occasion, dream wedding, or family trip to Iceland! Just contact us right on this site!
Our favorite place in Iceland is Skogafoss and our favorite season is all of them, you really can't go wrong in Iceland!
We are so happy to have you here! Please connect with us On Instagram and hashtag #icelandtrippers for a feature!