Are you looking for the best restaurants in Reykjavik? We've got you covered with restaurants serving everything from traditional Icelandic food to mouth-watering cinnamon rolls.
This list includes a Michelin star restaurant that is entirely worth the dent it leaves in your wallet, quick sandwich shops that will fuel you on the go, traditional Icelandic food that rivals the food locals will prepare for their families at home, and everything in between.
Planning your trip to Reykjavik last minute?
Make sure to book ahead! Hotels and tours often sell out the closer you get to your trip. Here are our top picks for Reykjavik!
Top Experiences And Tours In Reykjavik:
Top Hotels In Reykjavik:
There's no better place to eat lamb and fish than in Iceland, but not all of the best food in Reykjavik centers around these Icelandic staples. Reykjavik is also home to amazing Indian food, sushi, and hearty hamburgers.
There's certainly an abundance of good food options, so regardless of which of these Reykjavik restaurants you choose, you'll enjoy eating your way through the capital city. Once you are done exploring all of the best things to do in Reykjavik, get ready for a foodie experience!

Get a FREE printable "Hidden Gems In Iceland" E-book by joining our private Iceland Facebook Group and share your photos and ask for tips and tricks.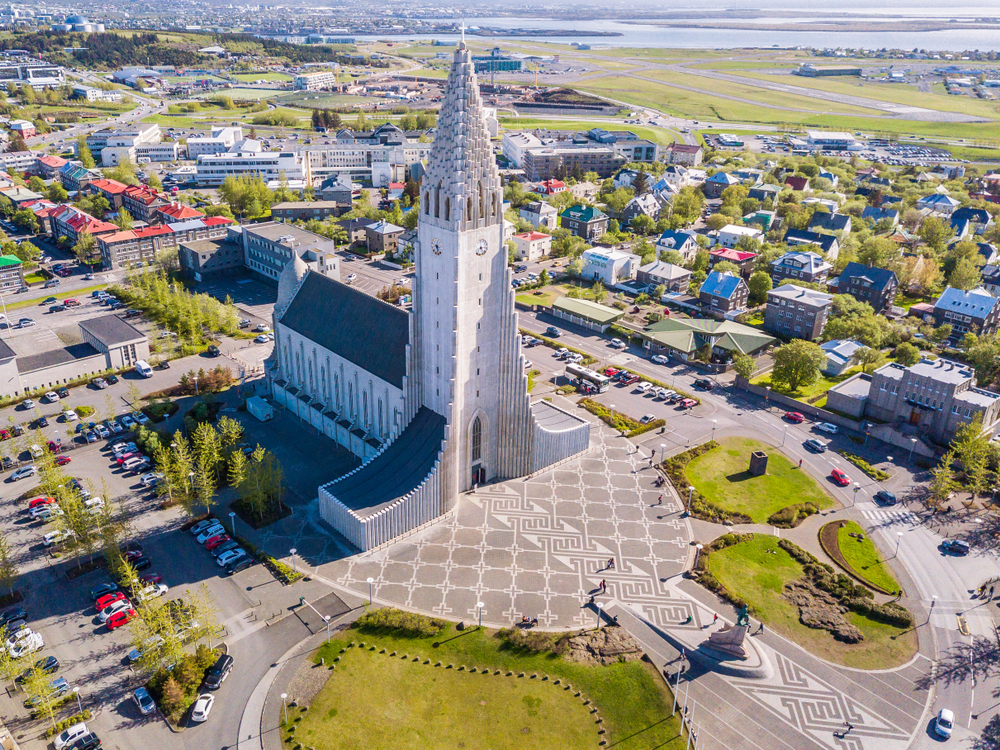 15 Best Restaurants In Reykjavik You Must Try
Noodle Station
There's nothing better on a cold, rainy day in Iceland than piping hot noodle soup, and Noodle Station is certainly among the best restaurants in Reykjavik for satisfying your noodle soup needs. Beyond that, the restaurant (while not cheap) is on the inexpensive side as far as Iceland goes.
Noddle Station is frequented by locals and visitors alike who all seek out the delicious chicken, beef, or vegetable noodle soup. Mixed into the broth are secret ingredients that come straight from a family recipe passed down from the owner's grandmother.
You can expect noodle soup full of delightful flavors, and you'll wish the ingredients weren't such a well-guarded secret. With solid portion sizes and quick service, Noodle Station is the perfect stop to thaw out and warm up before continuing to explore the city.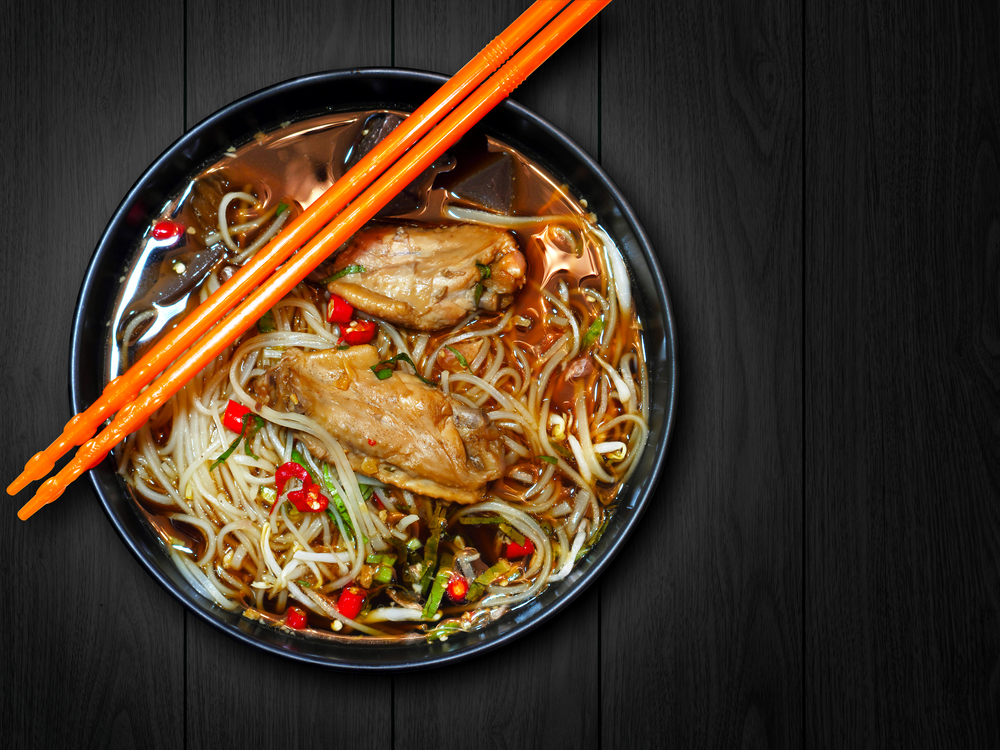 Lemon
Lemon, a sandwich and juice/smoothie spot, has the best lunch in Reykjavik if you're looking for a quick, reasonably priced (for Reykjavik), healthy option. Thin, crispy, lightly salted bread pairs perfectly with the fresh sandwich ingredients such as tuna, jalapeño, Tabasco, and pesto or parma ham, mozzarella, tomato, and pesto. Lemon offers vegetarian options as well.
Pair your sandwich with a refreshing juice or smoothie from an extensive menu that has something for everyone. The sandwiches and juices are made on-site producing wonderfully fresh results in a short amount of time.
Beyond the quality food, the restaurant is committed to being eco-friendly and uses polylactic acid materials that will decompose in nature. This is the perfect place to quickly grab delicious food to fuel the rest of your adventures. And don't worry, you'll still have plenty of room for a hefty dinner at one of the other Reykjavik restaurants on this list.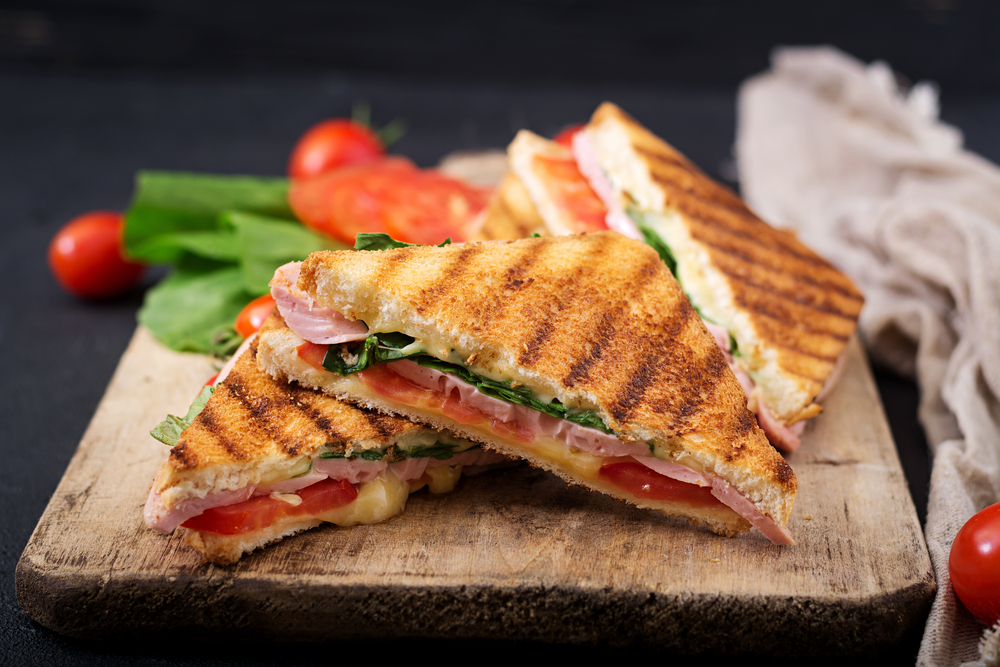 Brauð and Co.
There's no better place to go for breakfast in Reykjavik than Brauð and Co. where you can watch the bakers bake and get your fill of bread and pastries. It won't be the most well-rounded breakfast you've ever had, but it might just be the most delicious as it offers some of the best food in Reykjavik.
You might miss the small "Brauð and Co." sign on the door, but it's impossible to miss the brightly colored exterior and the unbelievable smells wafting through the door. Locals love grabbing their morning pastries and coffee here and you'll soon see why. From the flaky, generously stuffed chocolate croissants to the mouthwatering cinnamon and vanilla rolls, it's impossible to make a wrong choice.
The bakery itself is small with little room to maneuver, so take your bag of goodies and head outside to continue walking the streets of Reykjavik. The famous church (Hallgrímskirkja), which is worth a visit, is just down the street and is a logical next stop on your Reykjavik adventures.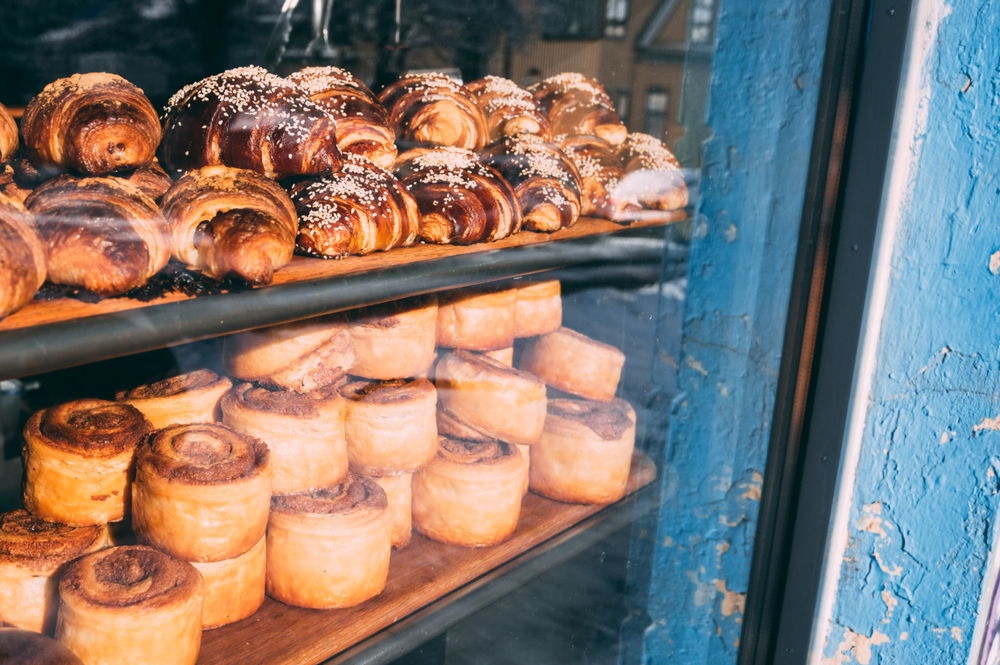 Eldofninn
Eldofninn, a small restaurant with pizza and only pizza on their menu, is where you'll find the best pizza in Reykjavik. The restaurant is located outside the heart of the city but is still close enough to make it a convenient stop after hitting the main highlights of the city. For example, Perlan (hot water tanks converted into a tourist attraction), with its exhibitions, revolving glass dome restaurant, and exceptional views of the city, is just a 4-minute drive down the road.
You should take note that Eldofninn is closed on Mondays, but if you're able to stop by any other day of the week, we highly suggest doing so. Though it's a popular spot that is often busy, the turnover is quick and you likely won't have a long wait before being seated.
If you like thin, crisp pizza crust, this is your place. With an extensive menu of 12-13" pizzas that include vegetarian pizzas, spicy pizzas, meat pizzas, classic pizzas, and more, there's something for everyone. Eldofninn is one of the best Reykjavik restaurants to order take out from too if you'd rather take your pizza for a picnic or enjoy it from the comfort of your hotel.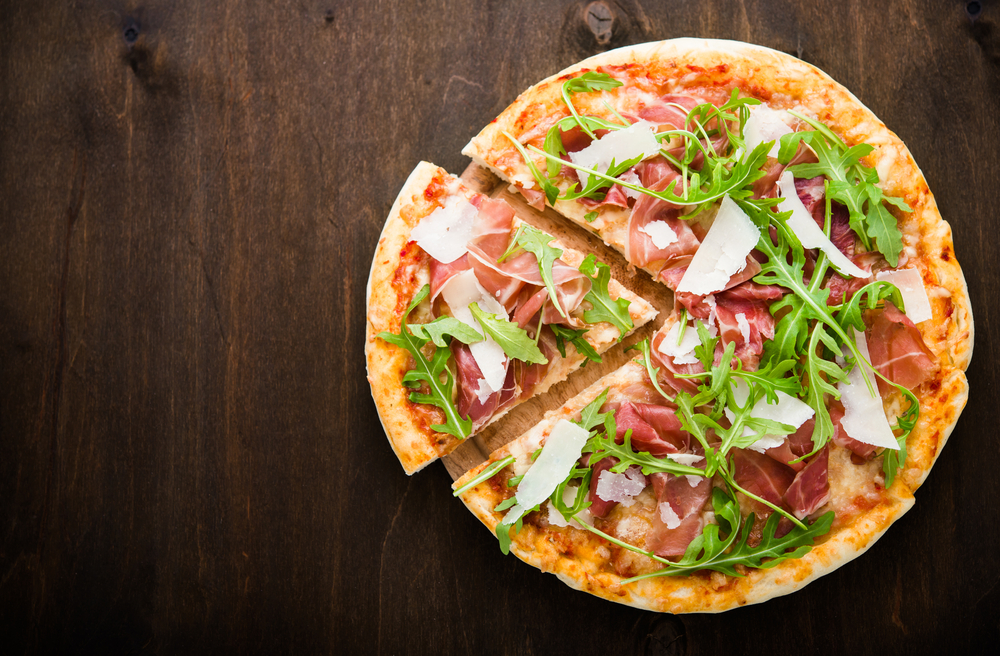 Sushi Social
Serving melt in your mouth, fresh Icelandic fish, Sushi Social has established itself as the go-to restaurant for sushi in Reykjavik. Sushi Social is the intersection of Japanese, South American, and Icelandic cuisines, and offers you the most delicious food with a wonderful local flare.
Eating here is expensive even by Iceland standards, but the high-quality food, excellent presentation, attentive waitstaff, and fun, lively vibe make up for the price.
You can order a handful of individual dishes or opt for one of the fixed multi-course menus allowing you to sample an array of what the restaurant has to offer. The Icelandic Feast is a favorite, offering everything from a shot of Iceland's national spirit and smoked puffin to Icelandic rolls and an Icelandic Skyr-based dessert in a whopping 7-course meal.
This is the perfect spot for a special occasion. This is one of the most popular restaurants in Reykjavik among locals as well, so calling to book a reservation ahead of time is never a bad idea.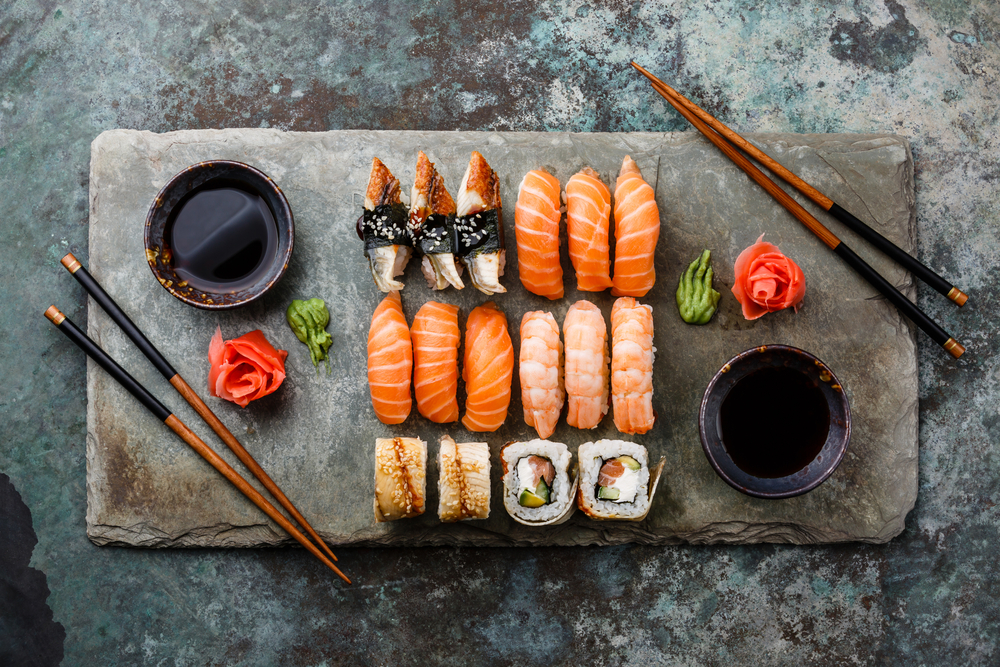 Reykjavik Fish
You'll find the best fish and chips in Reykjavik at Reykjavik Fish, a casual restaurant serving large portions of delicious battered cod paired with one of five different sauces. Cod is the only option for the fish and chips, but it's unbelievably fresh and distinctly Icelandic! You also have the option of having your fish and chips covered in bread crumbs instead of batter.
Though this is one of the best restaurants in Reykjavik for fish and chips, it serves other fish dishes as well including arctic char, Icelandic plokkari (gratinated fish and potatoes), and fish soup. All of these are great, traditional Icelandic options.
As the cherry on top of your meal, Reykjavik Fish offers an array of local beers. You're sure to leave here full, happy, and entirely satisfied by the quality of Icelandic fish presented.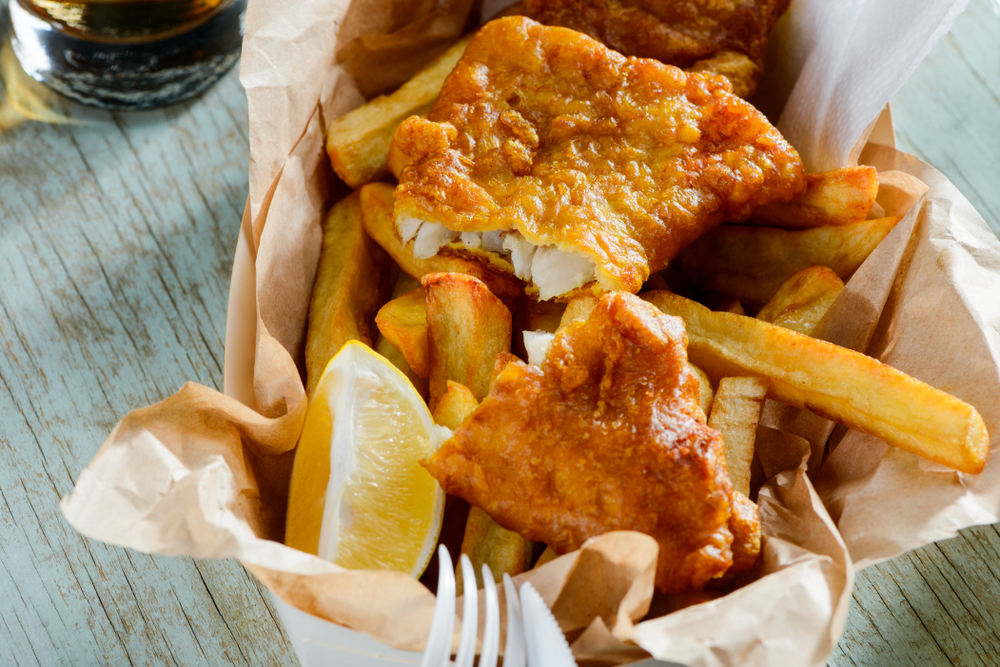 Dill Restaurant
It should be no surprise that Iceland's first and only Michelin star restaurant has made our list of the best restaurants in Reykjavik. You're in for a wildly unique culinary treat at the Dill Restaurant, known for taking classic Nordic cooking to a new level.
Their fixed seven-course menu changes seasonally based on the local ingredients available at the time. Though expensive, it's nothing you wouldn't expect from a Michelin star restaurant. For an additional price, you can opt to include wine pairings with your meal, in which case you'll enjoy their natural wines that are equally as unique as the food.
Though lamb, cod, and skyr (all classically Icelandic foods) grace the menu, what's placed before you is not what we'd call classic at all. It's creative, inventive, and often adventurous while still being rooted in traditional Icelandic cuisine. Be sure to make a reservation ahead of time because the restaurant is relatively small, and as you can imagine, quite popular.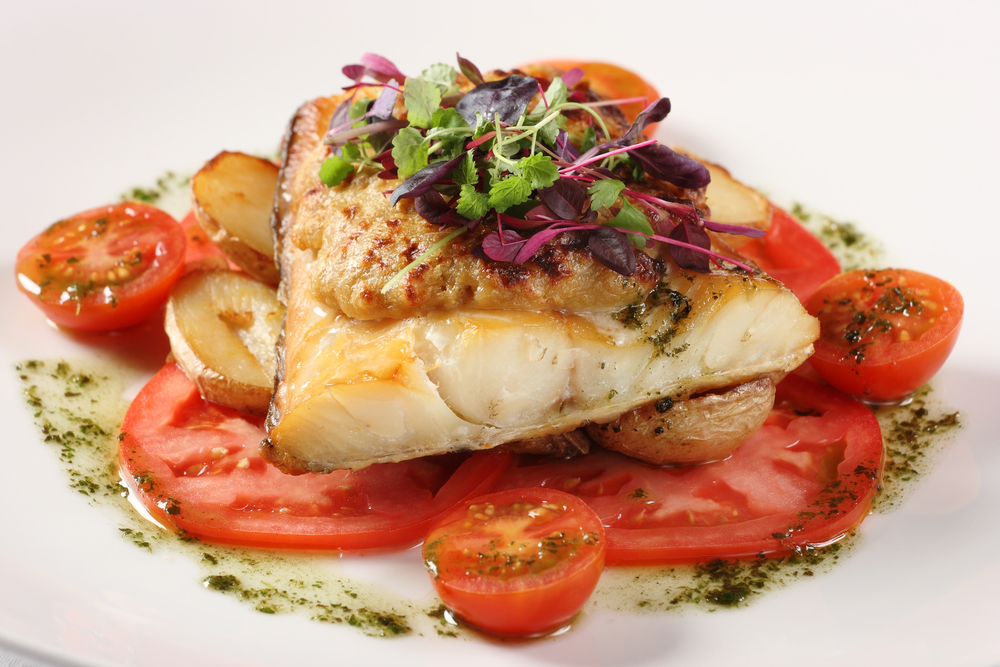 Bæjarins Beztu Pylsur
You may think, why go to Iceland to eat hot dogs at an unassuming hot dog stand? The answer is that Bæjarins Betztu Pylsur serves uniquely Icelandic hot dogs and has become almost as much a tourist attraction as it is a destination for excellent Reykajvik street food.
Remarkably, this little red stand has become one of the best places to eat in Reykjavik. It has been serving up hot dogs near the Reykjavik harbor since 1937, delighting many a local with its lamb hot dogs topped with fried onions, raw onions, ketchup, an Icelandic sweet mustard, and remoulade.
Former US President Bill Clinton visited the stand in 2004, and since then it's become a tourist hot spot. Even in cold weather, you can expect a long line, but thankfully service is quick.
These hot dogs are delicious snacks or meals that can easily be eaten on the move if you're eager to keep exploring but need to satisfy that nagging hunger. Though this company has many locations throughout Iceland, you'll want to make sure you visit the one at Tryggvagata 1 in downtown Reykjavik. Don't miss out on this famous hot dog stand that everyone is talking about.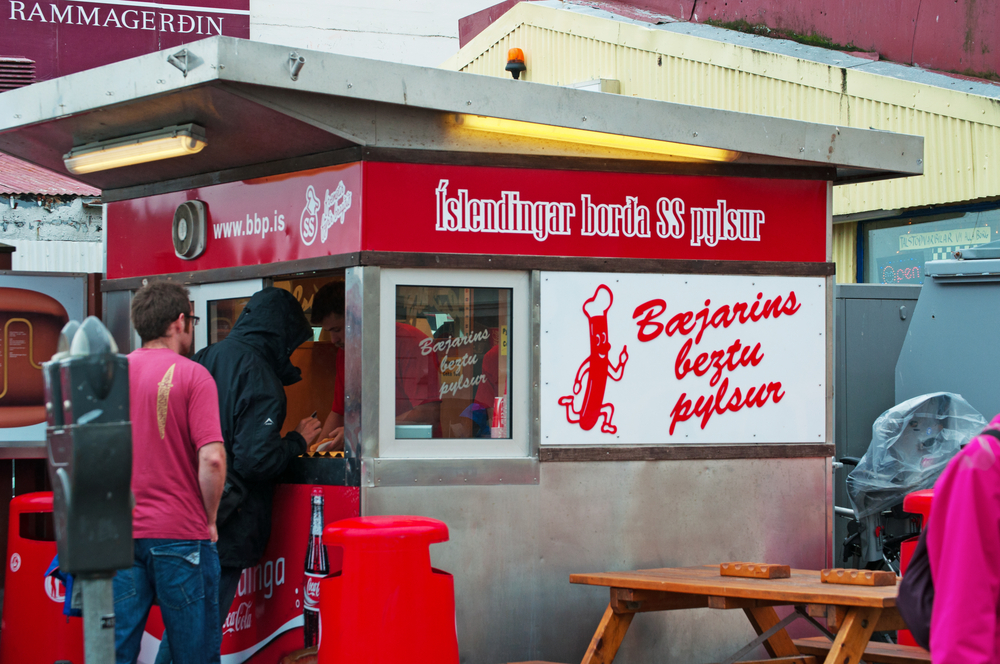 Fish Market
A trip to the Fish Market (Fiskmarkaðurinn) in Reykjavik is a culinary experience you won't soon forget. It's everything you didn't know you needed out of a high-quality seafood lunch/dinner. This is one of the best restaurants in Reykjavik for celebrating a big occasion or just enjoying a memorable night out in the city.
We highly suggest trying the exotic tasting menu. This option includes starters, sushi, a main course, and desserts all presented in the most exquisite way by knowledgeable, friendly staff. Expect melt in your mouth fish and unbelievably delicious desserts that you'll want to find room for even if you're completely stuffed from your multi-course meal.
A night out here will be expensive, but the price is not outrageous for the quality, freshness, and creativity of the food served. Icelandic and Japanese influences merge at the Fish Market to provide you with a uniquely local experience you won't find anywhere else. Think arctic char nigiri and Icelandic queen scallops with smoked cod roe. Is your mouth watering yet?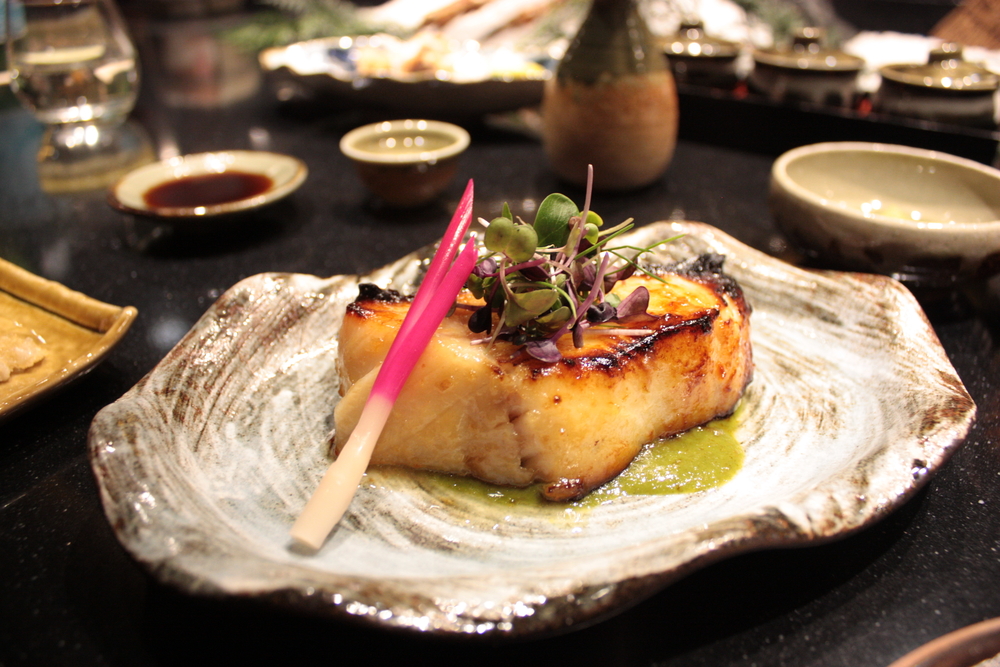 Austur-Indíafjelagið
Look no further than Austur-Indíafjelagið for the best Indian food in Reykjavik. You'll enter to find a beautifully decorated interior, friendly staff members, and a menu of delicious, authentic Indian food that would have even the toughest of food critics coming back for more.
This restaurant is popular among locals and even visiting celebrities. Though it's hard to go wrong with anything on this menu, the garlic naan and any dish involving lamb (always a good bet in Iceland) are highly recommended. Pair that with a Holi Mango cocktail followed by some mango and passionfruit ice cream and you've got yourself a meal worth writing home about.
As you might expect from one of the best places to eat in downtown Reykjavik, the menu here is not inexpensive, but the food, service, and portion sizes make it worth every penny. So focus on your fillet of lamb or Icelandic langoustines enhanced by the most delicious spices, and soak in what is sure to be one of your favorite meals in Iceland.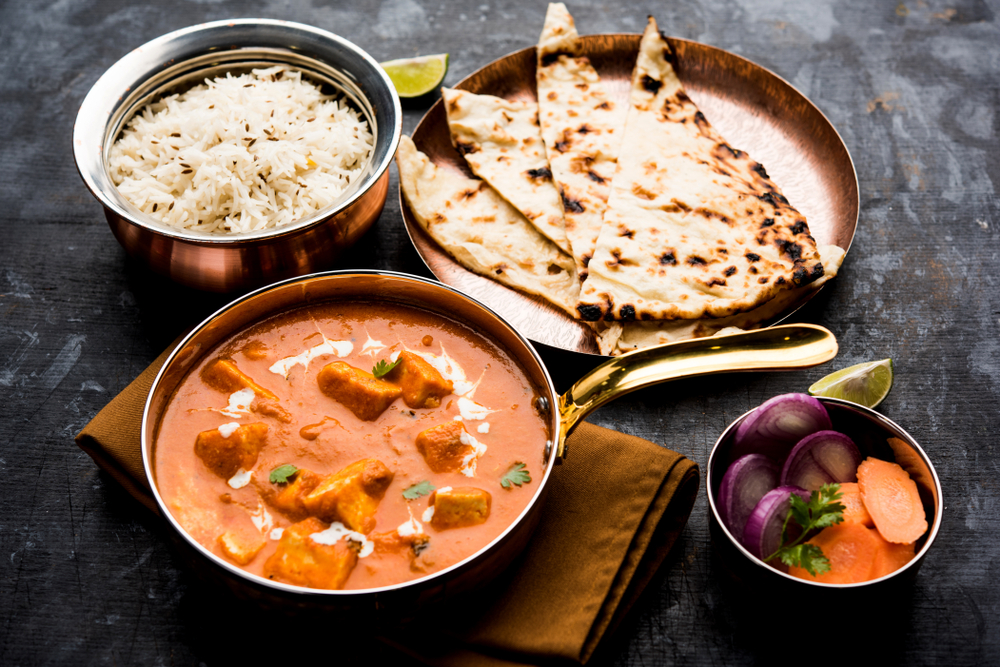 Cafe Loki
There's no better place to enjoy traditional Icelandic food in Reykjavik than Cafe Loki. From smoked lamb and trout to rye bread ice cream, the cafe delivers outstanding Icelandic food in a small, charming setting with views of the famous Hallgrímskirkja church.
How does a perfectly prepared lamb shank sound? Are you vegetarian? There's a Loki vegetarian plate calling your name with fresh greens, potatoes, quinoa, chickpeas, house sauce, and rye bread. If you're feeling particularly adventurous, try the fermented shark. It's not a commonly liked dish but it's one that is deeply ingrained in the country's history.
As far as dining in Reykjavik goes, Cafe Loki is reasonably priced. The service is great and the homemade dishes appear to be prepared with love and care. You can't leave Iceland without trying the foods the country is most well known for and you won't regret letting Cafe Loki give you that experience.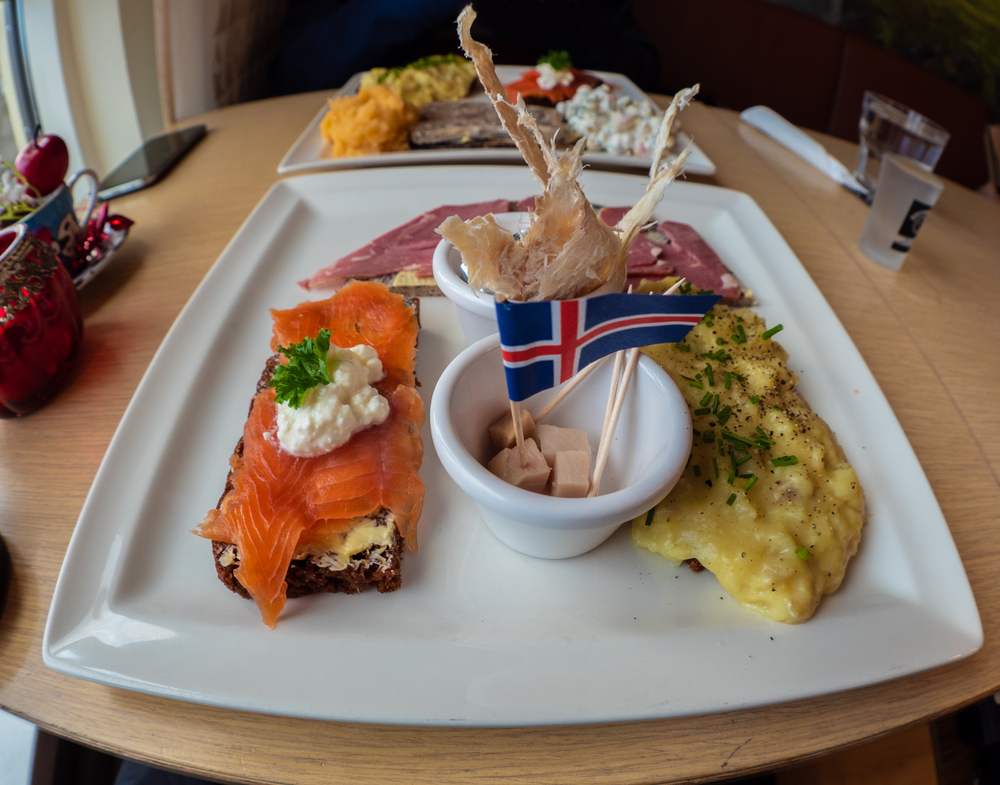 Sea Baron
Sea Baron (or Sægreifinn) is a casual, no-frills restaurant on Reykjavik's harbor. If you're looking for fresh, Icelandic seafood done right, this is one of the best places to eat in Reykjavik for just that.
Known for their famous, mouthwatering lobster soup, Sea Baron also offers delicious fish skewers featuring all kinds of fresh fish grilled on a spear, from salmon and redfish to catfish and cod. Unlike many other Reykjavik restaurants, the Sea Baron won't break your bank, making it an ideal stop while wandering the harbor.
You can expect to be greeted by a friendly, welcoming crew ready to serve you up the most delicious seafood. Pair your meal with a beer or a free cup of coffee and you'll have all the fuel you need to keep exploring this beautiful country.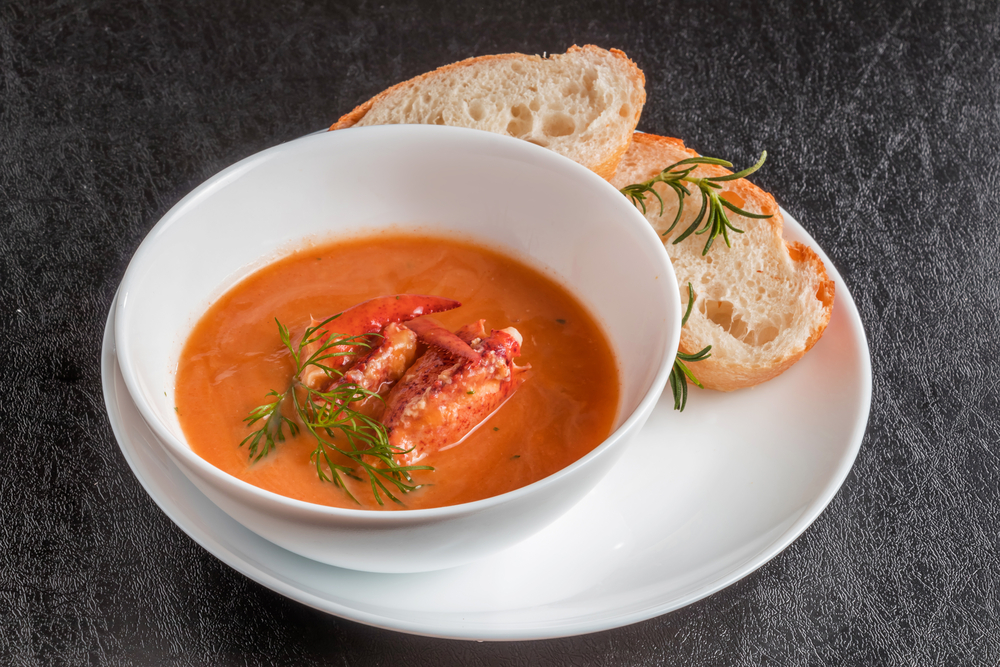 Hamborgarafabrikkan (The Hamburger Factory)
If you're in the mood for burgers, we highly suggest sitting down for dinner at Hamborgarafabrikkan (The Hamburger Factory). An extensive menu of delicious and unique burgers makes this restaurant one of the best places to eat in downtown Reykjavik.
From the menu designed to look like a newspaper to Iceland's population count up on the wall (you might be lucky enough to see the number change while you dine), Hamborgarafabrikkan puts a smile on your face before you've even eaten your food.
Have you ever had peanut butter on your burger? Now you can. How about a nice juicy "Lamburger"? Or maybe blue cheese and bacon with an egg on top? There are options for everyone here including a number of vegan and vegetarian options as well.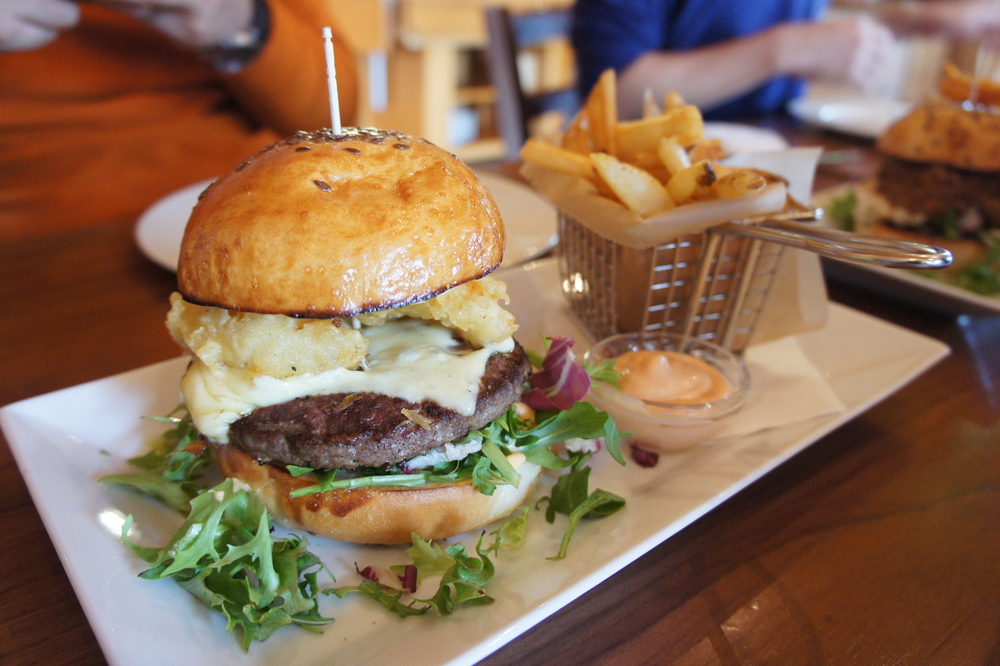 Tapas Barinn
Iceland meets Spain in this charming, dimly lit restaurant brimming with enticing smells and beautifully presented plates of delicious food whizzing by your table. There's something for everyone on this extensive menu, and as far as tapas go the portions are generously sized.
The tapas are split into tapas from the sea, from the land, and from the garden offering everything from pan-fried blue ling with a king prawn to pickled Icelandic cherry tomatoes.
If you're looking for traditional Icelandic food and ingredients prepared in the most creative ways, we highly suggest the Icelandic Gourmet Feast. With smoked puffin and minke whale among other Icelandic dishes, you'll find yourself enjoying a dinner you'll remember for years to come.
This is one of the best restaurants in Reykjavik for late night dining as well. Tapas Barinn stays open until 1am on the weekends and 11:30pm during the week, ready to accommodate you and your inevitable hunger at any time of the night.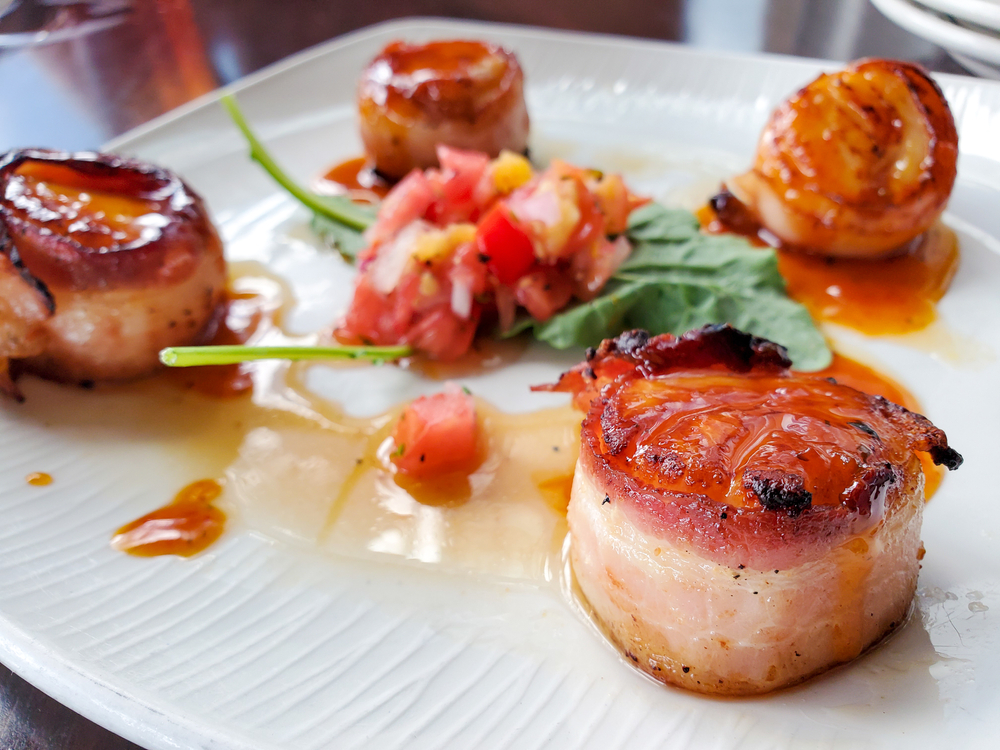 Apotek
Spend the day hiking, climbing, or whatever you need to do to work up an appetite to consume generous portions of delicious food at one of the best restaurants in Reykjavik. Apotek (which translates to pharmacy) was home to Reykjavíkurapotek from 1930 to 1999 and is now an elegantly decorated restaurant space complete with backlit pharmacy bottles.
The 7-course tasting menu is always a hit with meat and seafood dishes followed by a beautifully presented dessert. You can't go wrong ordering individual dishes as well. Tender rack of lamb and perfectly cooked salmon with organic Icelandic black tea infused barbecue sauce are just some of the menu items you can look forward to.
The cocktails (cleverly referred to as prescriptions) are not to be missed either. The restaurant tends to be loud so you may not be able to carry on a deep conversation with your closest friends, but all you'll want to talk about is how amazing your meal was anyway.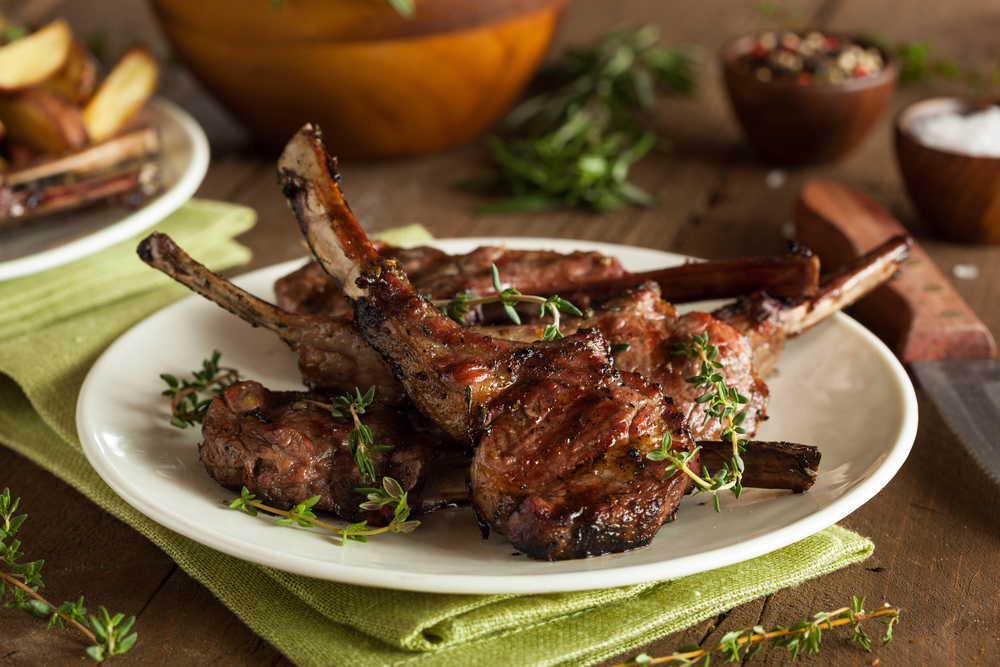 We're thrilled you've chosen to check out the best restaurants in Reykjavik to enjoy on your next trip to the capital city. You can't go wrong starting your day with a flaky chocolate croissant and ending it with beautifully presented sushi dishes.
You have an array of cuisines to choose from and conveniently located restaurants near some of the city's most popular hotels. If you have any questions as you go about choosing where to eat in Reykjavik during your trip, please let us know in the comments section below.