If you are planning a trip to Iceland, you are probably wondering about the money and currency in Iceland!
Currency in Iceland is a bit more complicated than you are probably used to, which is why we created this easy guide so you can learn more about money in Iceland before your trip!
Iceland is a beautiful country but also an expensive country, depending on where you are coming from!
If you are American or European or from pretty much anywhere other than a Nordic country, currency in Iceland will be stronger than yours which means that Iceland will be a more expensive country to visit!
Nonetheless, there are a few things to know about money in Iceland which will prepare you for your visit to this beautiful but expensive country!
Get a FREE printable "Hidden Gems In Iceland" E-book by joining our private Iceland Facebook Group and share your photos and ask for tips and tricks.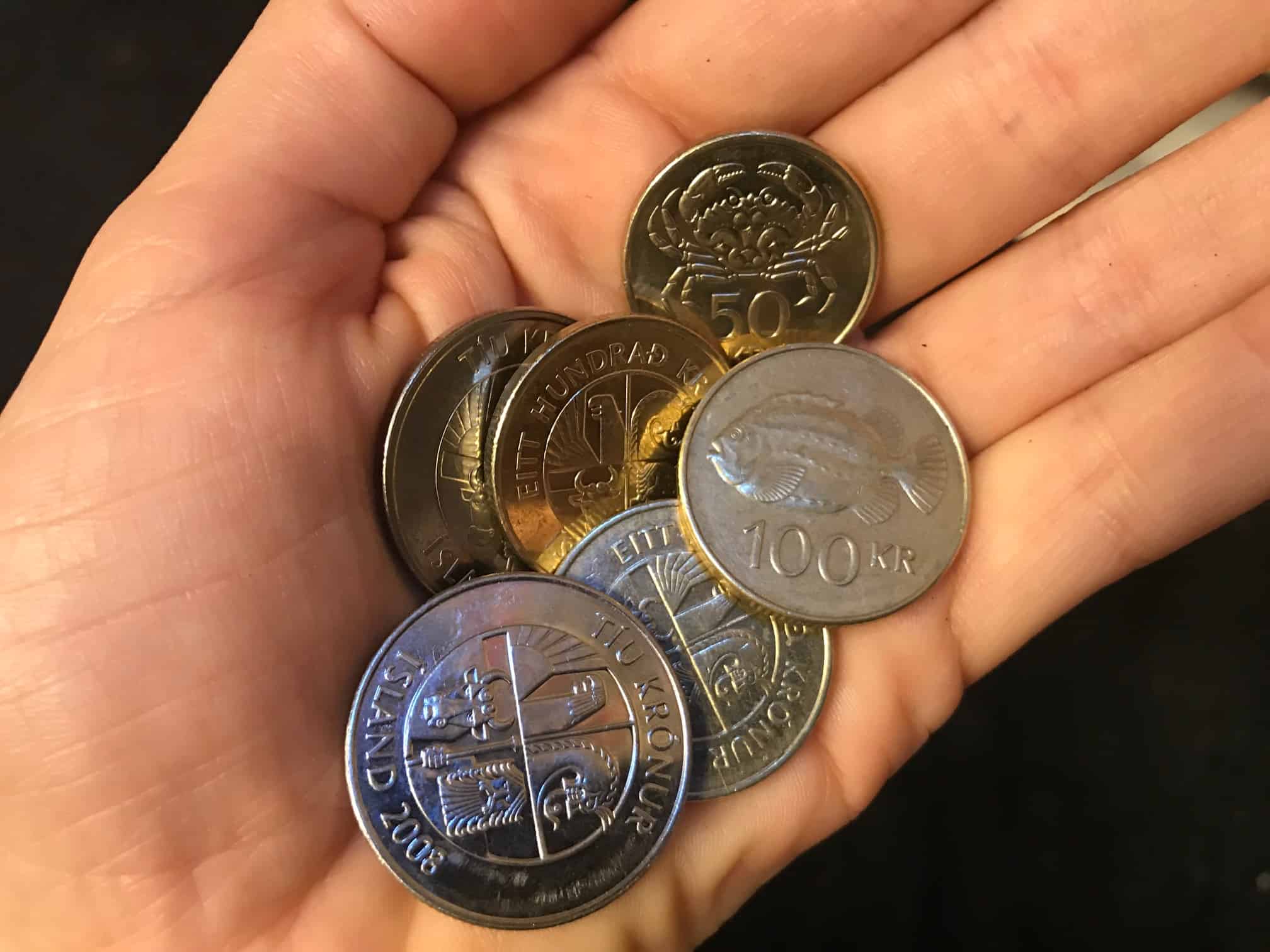 #1. The Icelandic Krona Is The Official Currency In Iceland
The official currency in Iceland is the Icelandic Krona. The abbreviation for the Iceland currency is ISK. Despite popular belief, the Euro is NOT the official currency of Iceland even though Iceland is indeed in the European Union!
The currency is very strong, one of the strongest in the world, so chances are if you are visiting Iceland from pretty much anywhere else in the world, Icelandic currency will be stronger than your local currency.
This means that the exchange rate of Icelandic currency will not be in your favor and that you will be paying more with your local currency than Icelanders would pay with local currency in Iceland.
While the Icelandic Krona fell over a decade ago, the Icelandic government has done well in getting Iceland currency back on its feet and back as a contender on the world stage.
The strength of currency in Iceland is similar to the strength of currency in other countries such as Switzerland, Norway, Sweden, and Japan. This is why tourists must expect to pay a lot more for simple things such as gas in Iceland and groceries in Iceland when visiting this beautiful but expensive country.
You can try and convert your local currency to Icelandic currency with this handy converter below to see just how far it stretches…or not!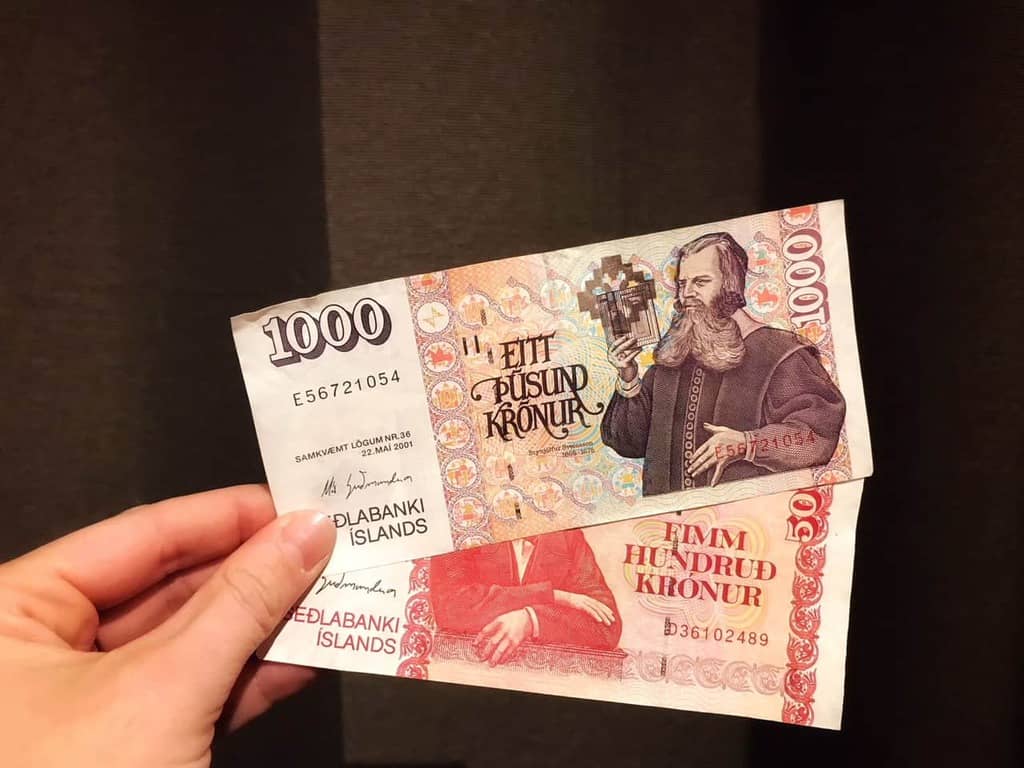 #2. You Can Use Credit And Debit Cards Pretty Much Anywhere So There Is Not Much Need For Cash Currency In Iceland
Something unique about traveling to Iceland is that you will virtually never need to use cash currency in Iceland. The vast majority of Icelanders use debit or credit card for making purchases.
In fact, we went to Iceland on two whole trips before we ever even needed to pull out money and even then we came back to the United States with Iceland currency left over! The fact that you don't have to withdraw cash in Iceland makes the country a very appealing travel destination!
Many tourists are unsure about money in Iceland and always wonder if it is necessary to withdraw cash Icelandic currency. We are here to tell you that it is easier and cheaper to simply use your credit or debit card when traveling throughout Iceland.
From roadside restaurants to gas stations and souvenir shops, the majority of the country utilizes cash currency in Iceland. That being said, we still recommend bringing a debit card when traveling in Iceland just in case you do need to take out some Icelandic money!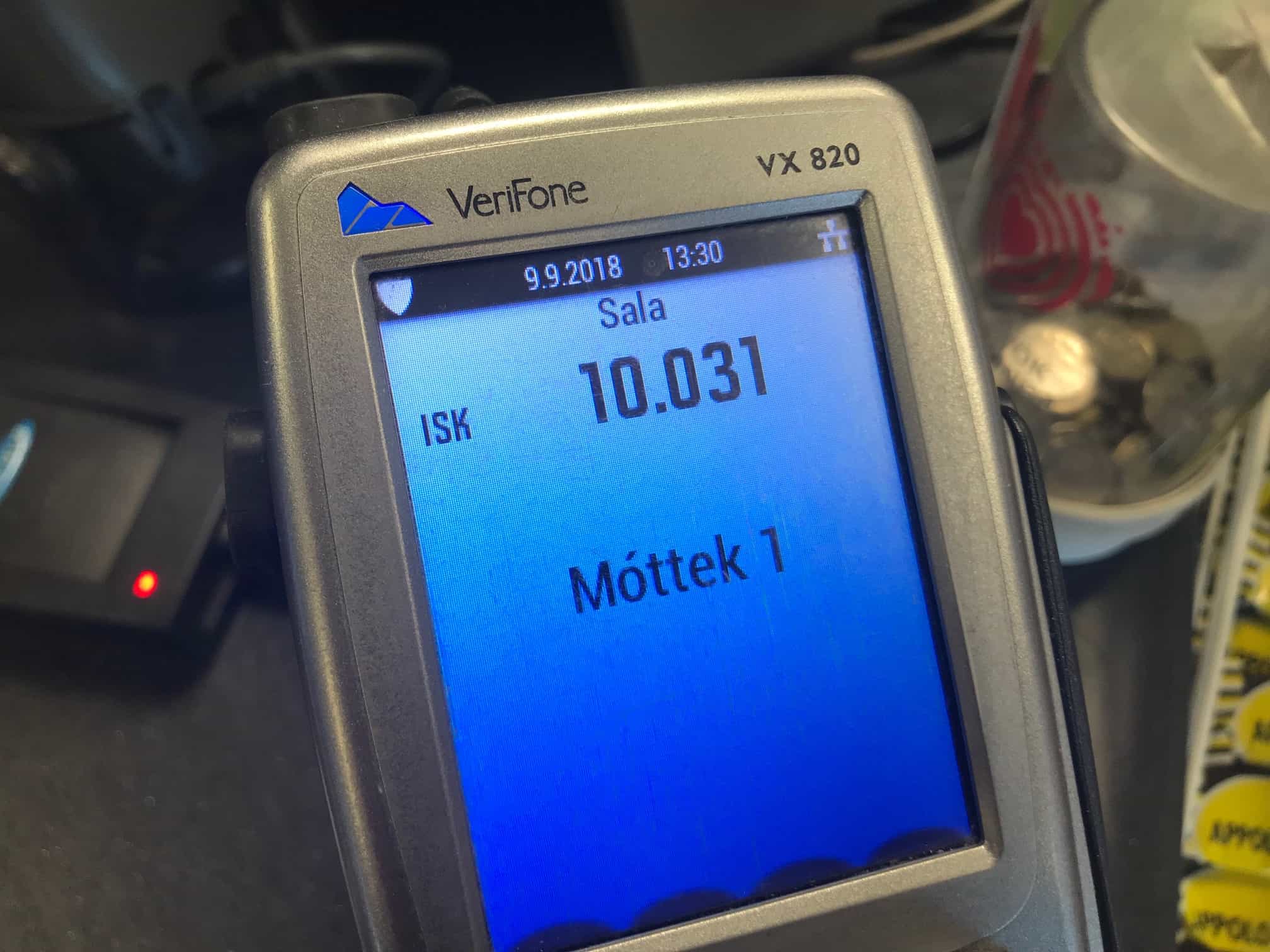 #3. If You Want Cash Iceland Currency, Withdraw Money At The ATM in Keflavik Airport
So, what if you do want to withdraw money in Iceland? If you are going to be traveling outside of the Reykjavik area and you want to have cash money in Iceland, we highly recommend withdrawing Icelandic currency at Keflavik Airport.
If you are driving in Iceland, you are going to want to make the airport ATM one of your stops before the Ring Road!
Iceland is pretty remote in spots and there really aren't a lot of banks or ATMs spread around everywhere like you may be used to in other countries. While there are multiple options in Reykjavik, if you are going outside of the city and you want cash currency in Iceland, you need to be prepared.
Keflavik Airport is relatively small, so finding the ATM is quite easy. Once you exit the baggage claim area at Keflavik Airport, you will be in a small reception area where you can pick up a rental car or shuttle into Reykjavik. This is the area where you will find the ATM.
Figure out how much Icelandic currency you are going to need for your trip, and take out that amount right then and there at the Keflavik Airport ATM. There will be a small fee for withdrawing Icelandic money from the ATM from your local bank, so it is better to pull out a larger sum of money all at one time than lots of smaller transactions.
This allows you to have cash currency in Iceland if you should need it during your trip.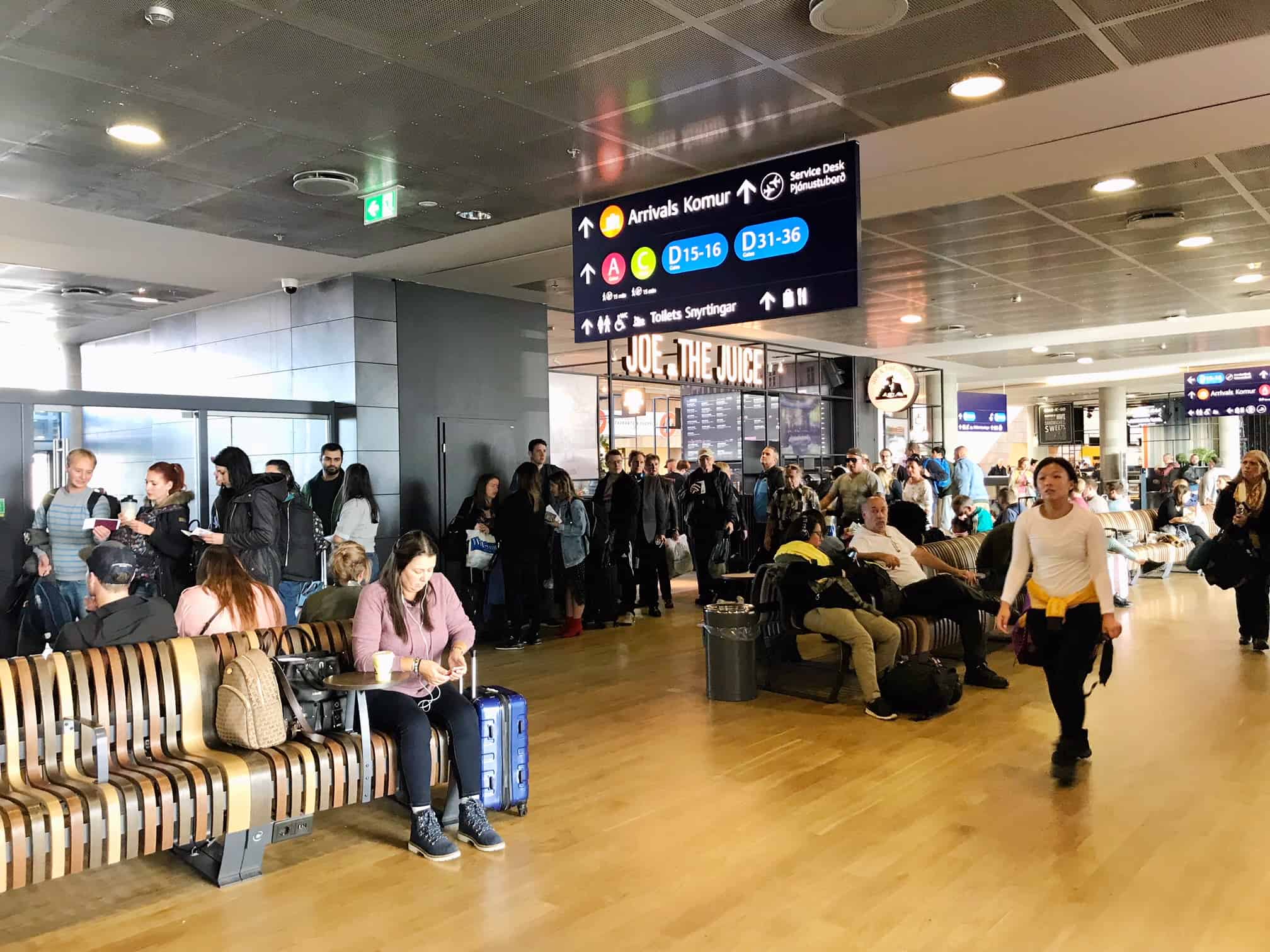 #4. The Only Times You May Need Cash Money In Iceland Will Be To Pay For Entrance To Bathrooms And Hot Springs
If you are sticking to the main tourist routes such as the South Coast and the Golden Circle, you will probably never need to take out Icelandic currency in cash. The vast majority of Iceland operates on a plastic card basis which makes it very convenient for visitors.
That being said, there are some scenarios when having cash in Iceland may be necessary. This is why figuring out a loose plan of what you want to do during your trip is a good idea. Even if you don't know what you are going to be doing, it is never a bad idea to simply take out $20 USD of cash at the ATM in Keflavik Airport just in case.
Many bathrooms in Iceland charge a fee for entry and some allow you to even swipe a credit card. For Americans, a fee for a bathroom is just a crazy idea but it is the norm in Iceland [and lots of places in Europe too!] Icelanders have gotten smart and added a place to swipe your credit card to pay for bathrooms at many tourist sites in Iceland.
If you are going off the main tourist route or stop at a smaller establishment, you may have to pay with coins or cash to use the restroom. Withdrawing a small amount of money to have on hand for using the bathroom will come in handy when traveling through the country.
Similarly, if you are going to one of the smaller hot springs in Iceland, you may need to pay with cash Iceland currency in order to enter the facility. For example, Hrunalaug Hot Springs is small and requires cash only!
Many of the more popular hot springs in Iceland with fees do take credit card, but there are some smaller ones that are on personal property that require a small fee for entry. This is another reason why having some money handy while traveling in Iceland.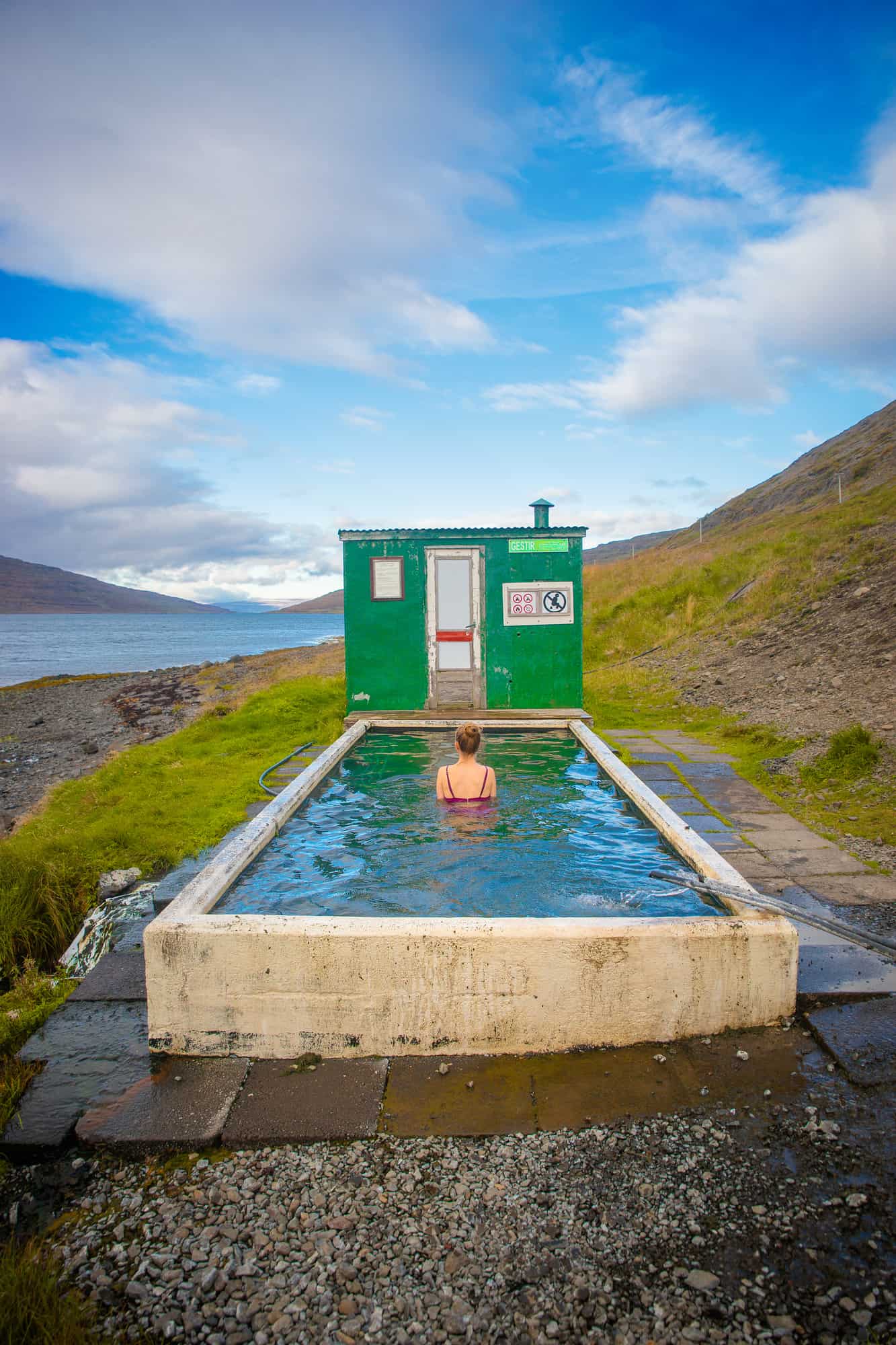 #5. Save Your Receipts From Tax-Free Shopping In Iceland So You Get Money Back Upon Your Departure
Say what? For Americans, this may be a foreign concept but we are here to show you the way! Iceland has a VAT Tax [Value Added Tax] that applies to items purchased in Iceland that will be taken out of the country. This means that you will get a refund on some of the money spent in Iceland upon your departure from the country! Pretty cool, right?
In order to get the money back, you will have to save your receipts to show at the airport. The Tax-free shopping applies to clothes, souvenirs, and goods totaling over 6000ISK but does not apply to food or drink purchased in Iceland. When you are checking out, ask your cashier for a tax-free receipt. Upon your departure at Keflavik Airport, you will then submit your receipt to the customs office at the airport to receive your refund.
Refunds are usually given in Icelandic currency and it is then up to you to convert this money back to your home currency. If you want to get back some of the money you spent in Iceland, we highly recommend arriving at the airport earlier than normal as the line may be quite long from all the other people looking to get some additional Iceland currency back!
The VAT Tax in Iceland is currently 25.5% and 7% on special goods. If you are purchasing a lot of souvenirs, this money adds up quickly. Save your receipts and don't forget to get a tax-free proof of purchase so you can receive some extra Icelandic currency upon your departure.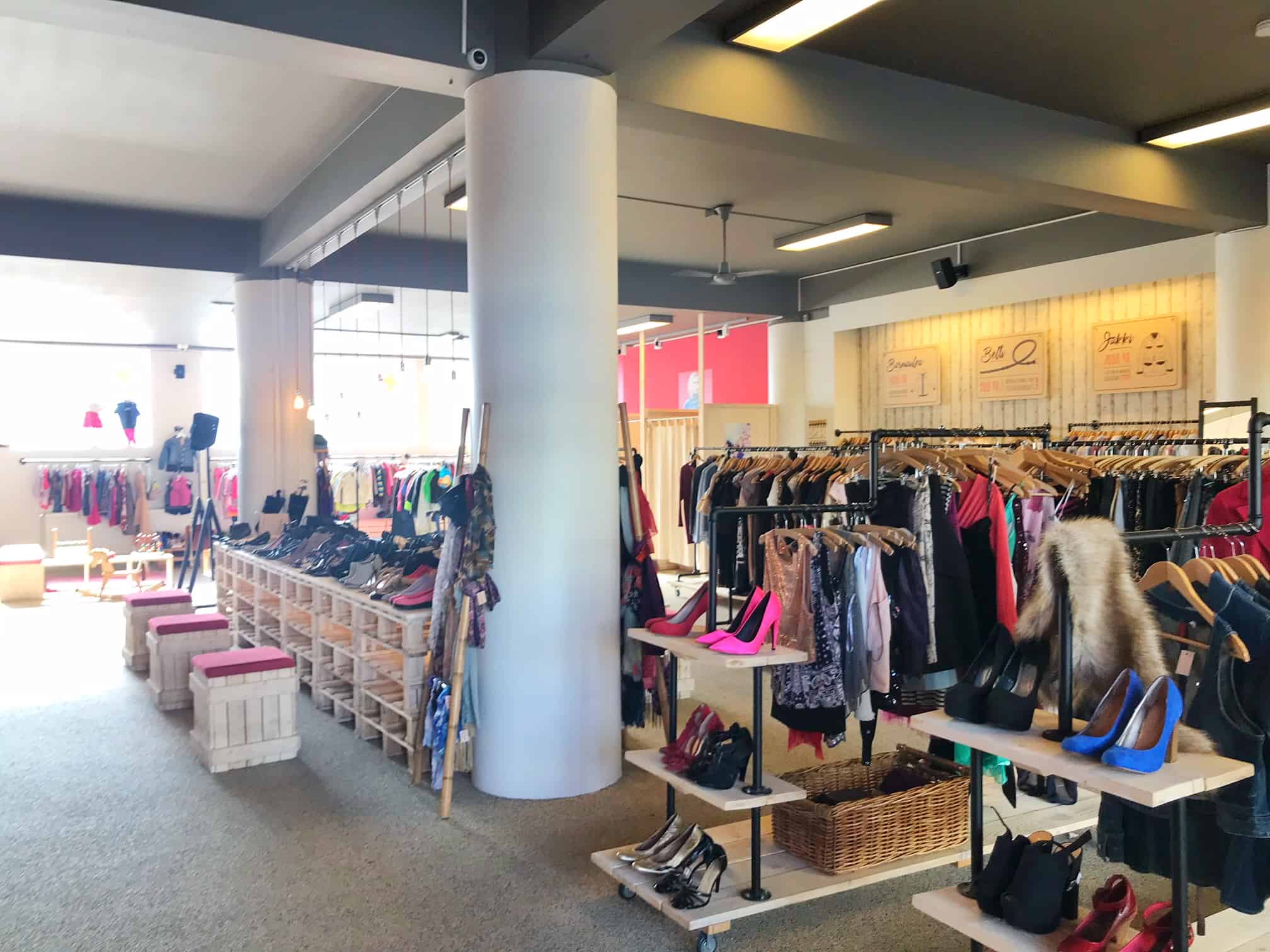 #6. You Will Need A Card With A Pin Or Cash In Order To Get Gas In Iceland
If you are planning on driving in Iceland, you are going to need to get gas at some point or the other. Don't get stranded out in the middle of Iceland with no gas and no money so be prepared!
You can go inside a gas station store in Iceland and pay for your gas with a card or Icelandic currency. That being said, many gas stations in more rural parts of Iceland close early and some don't even have an attendant.
In these situations, you are going to need to use cash or a card with a pin. Most credit cards do not come with a pin so if you are only bringing a credit card, make sure to call your bank before you leave your home country and get a pin.
A pin is not the same thing as a zip code either so be sure to specifically request a pin for your credit card. Better still, avoid trouble all-together and simply bring your debit card and use it when you need money in Iceland to fill your car at a gas station.
You can use your debit card pin number and use self-serve gas station pumps with no issues. Make sure to call your bank ahead of time to let them know your dates of travel so your debit card is not declined when trying to use your money in Iceland.
Finally, if you are worried about not knowing how to use your credit or debit card when getting gas in Iceland, simply have a little Iceland currency on hand for an emergency.
Withdraw it from Keflavik Airport as detailed above and tuck it away in the event you need money in Iceland and your card is declined. Sometimes it happens to the best of us and you really don't want to be stranded in an emergency with no money.
This is rare and if you call your credit card and bank and tell them of the dates of your travel and fill up your gas tank early and often while driving, you should never run out of money in Iceland. Just be prepared and know what to expect and you will be fine!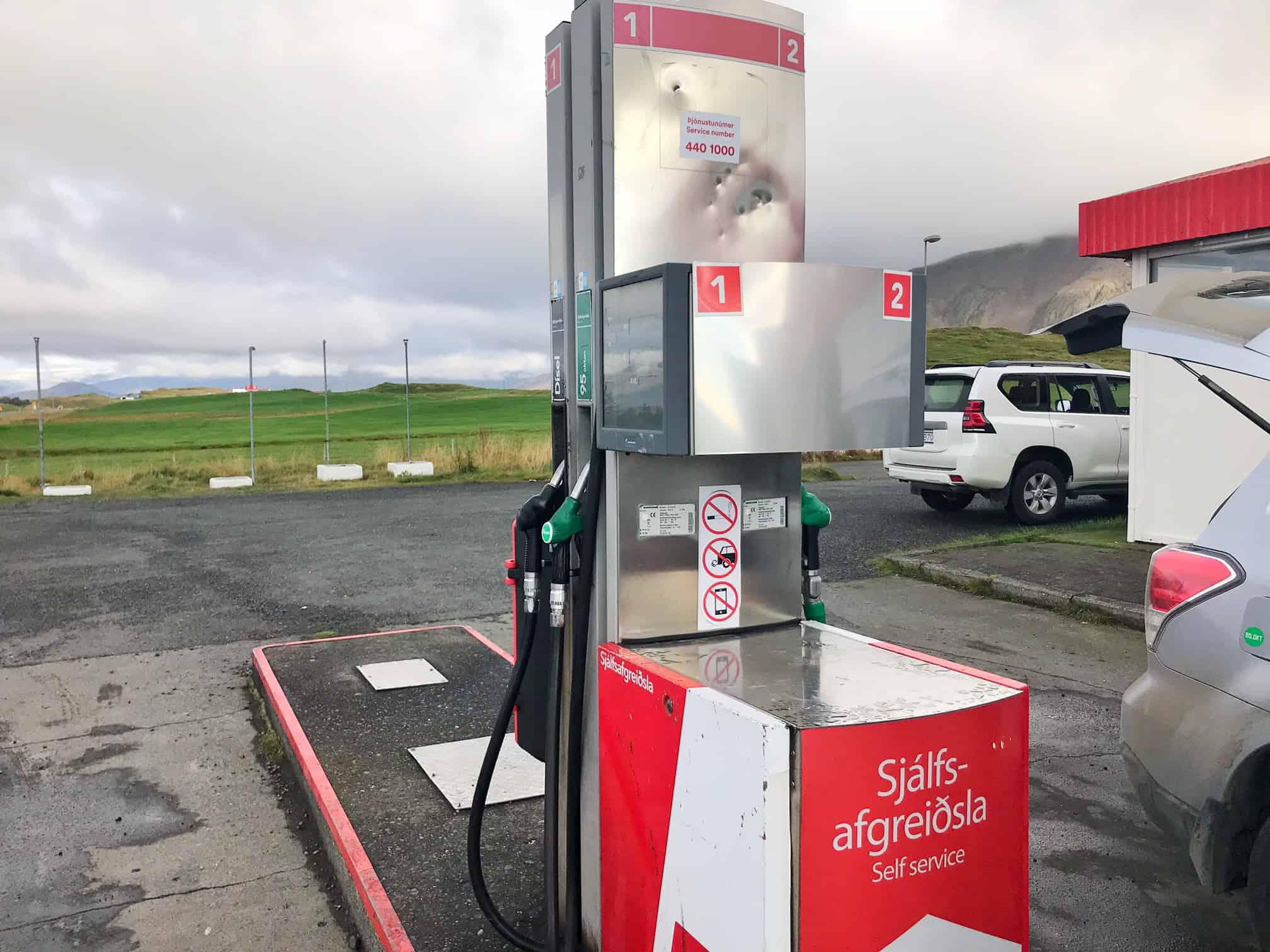 #7. There Is No Tipping Culture In Iceland
There is no tipping culture in Iceland so there is no need to have Icelandic currency on hand for such an occasion. This may feel weird to Americans traveling in Iceland as the tipping culture in our country is strong but don't feel bad!
People in Iceland are well paid and tips are included in the cost that you pay up front. There is no need for tipping in Iceland for taxis, restaurants, bars, or tour guides so there is no need to carry extra money in Iceland for this occasion.
That being said, if you do decide to tip because you want to or aren't sure, Icelanders won't be offended and will take your tip graciously. Other countries around the world are offended by tips as it shows their service wasn't good enough already and many other people around the world refuse to take tips of any kind which can be confusing.
Tips are not necessary or a cultural norm in Iceland, but if you do tip, Icelanders will not refuse it. We recommend sticking to what is normal in the local culture you are visiting so you don't disrupt the flow! If you are in a country that does not have a tipping culture, do as the locals do, even if it feels foreign or weird to you!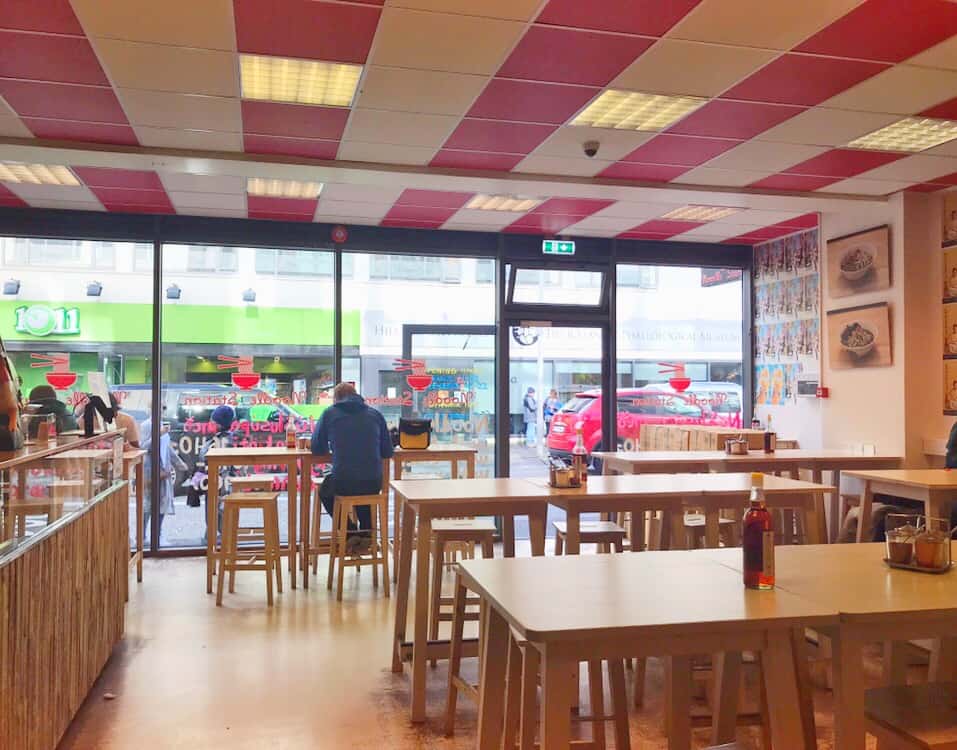 Money in Iceland isn't all that hard to figure out and we hope this guide helped you to prepare for your visit to Iceland. While the currency of Iceland is indeed strong, there are steps you can take to travel the country on a budget and you are able to save a few bucks here and there.
Make sure to follow these simple rules of money in Iceland so you are prepared and have a wonderful stay in one of our favorite countries!
Pin this post: