Iceland in October brings fall colors, manageable temperatures, and the opportunity to experience more than you can possibly have time for. The weather in Iceland in October hovers somewhere between 36 and 45 degrees F. Bring plenty of warm and waterproof clothes and prepare to embark on the adventure of a lifetime in the miraculous land of fire and ice.
October in Iceland is considered part of the offseason meaning you'll have fewer tourists to compete with for the perfect photo or the optimal viewpoint giving you the chance to explore the remarkable beauty of this unique country in relative peace.
Can you imagine yourself sitting on a boat, feeling the rise and fall of the water while you watch a whale's tail lift spectacularly out of the water? How about partying the night away in your favorite Halloween costume eating too many sweets with the locals?
Or escaping the frigid air in a natural hot pot that has you so relaxed you'll never want to leave? Iceland in October offers all of these experiences and more.
So bundle up, head to your favorite hot spring, or drive the island in search of the Northern Lights. Adventure awaits!
Get a FREE printable "Hidden Gems In Iceland" E-book by joining our private Iceland Facebook Group and share your photos and ask for tips and tricks.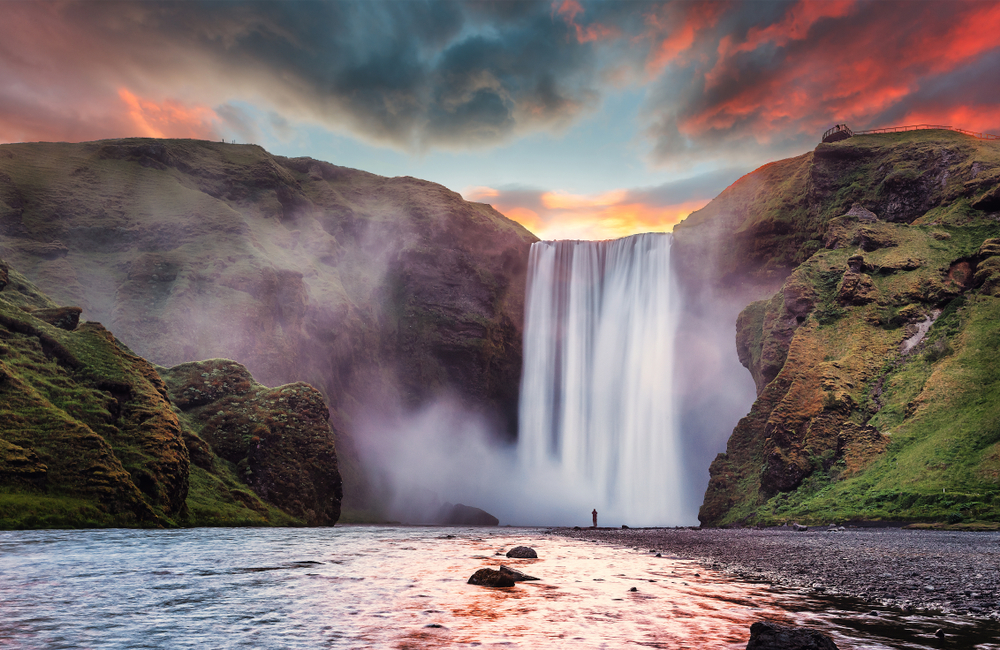 7 Things To Know Before Visiting Iceland In October
#1. October Falls On The Tail End Of Whale Watching Season
Watching majestic whales arc through the water out on the open sea is an experience you won't soon forget, and lucky for you Iceland is one of the best places to spot them.
October usually marks the end of the whale-watching season, which means your trip to Iceland in October is the perfect time to take a whale watching tour! So bundle up in your warmest clothes and book a tour in advance.
There are multiple towns that offer tours including Dalvik, Reykjavik, and Akureyri. We suggest heading North though to Husavik, the "whale watching capital of Europe" in order to have the absolute best experience and the highest percentage chance of spotting these gentle giants.
There are a number of whale watching companies in Husavik, one of which is North Sailing, an eco-friendly company that is particularly attentive about making sure you have a great experience while keeping an appropriate distance so as not to sacrifice the whale's well being in the process.
On top of that, they offer complimentary hot chocolate and cinnamon rolls for the trip back to shore which is definitely a bonus.
The species you're most likely to spot on your tour are Humpback whales, Blue whales, Minke whales, White-beaked dolphins, and Harbor porpoises, with Minke and Humpback whales being the most common. There are a number of different tour options including one that also takes you out to Puffin Island to see the funky, adorable looking birds.
Because the success rate for seeing whales is so high in Husavik, it's unlikely you'll leave your tour empty-handed, however most companies offer you a second tour free of charge if no whales were spotted on your initial tour. Be aware that your trip could be canceled in the event of bad weather. If that's the case, you can rebook for a different tour time or date.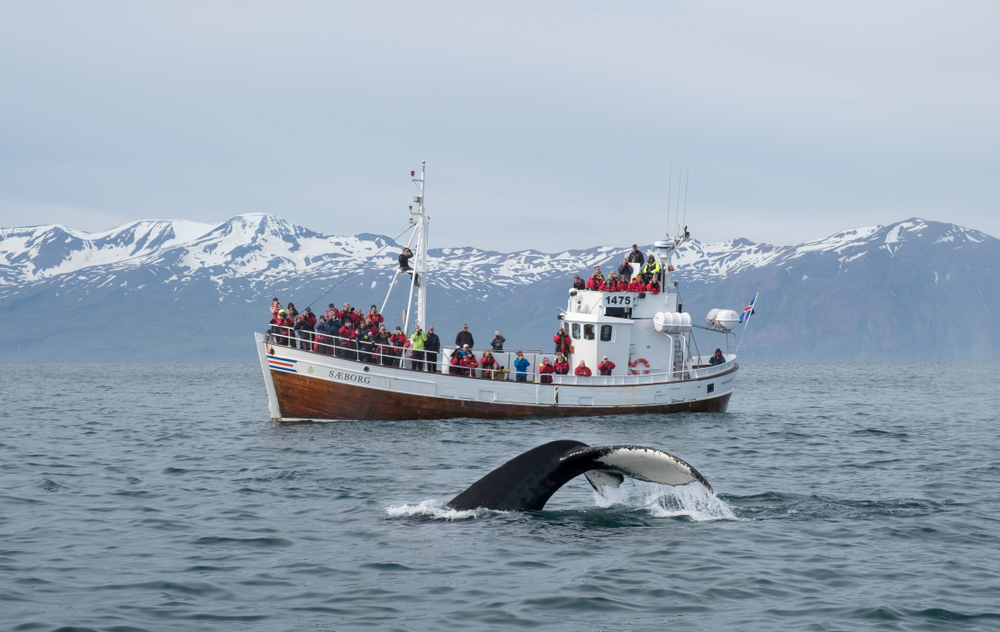 #2. The Reykjavik International Film Festival Is The Perfect Blend Of International And Local Culture
The Reykjavik International Film Festival (RIFF) stretches from the end of September to the beginning of October giving moviegoers the unique opportunity to view some of the most fascinating and moving international films. The festival is designed to promote up and coming directors with only first and second-time directors being eligible to win the festival's big prize, The Golden Puffin.
Films are split into a number of different categories such as International Shorts, Documentaries, and Icelandic Panorama. With submissions from nearly 40 countries, the RIFF is able to bring a taste of the world to Iceland.
All this is done while still showcasing Iceland itself and its phenomenal filmmakers. Icelandic filmmakers are fortunate to have the most stunning natural backdrops when shooting, and as a result Iceland's remarkable natural beauty continues to shine bright on the big screen.
The hope in creating such a huge international film event was to give both Icelanders and foreigners a thrilling cultural experience. If you choose to visit Iceland in October you might just get to be one of the lucky tourists that get swept up and inspired by these cinematic masterpieces.
Watching the films can be a particularly unusual experience as sometimes the viewing spots are public swimming pools or director's houses, taking you out of the typical cinema environment. Beyond watching the films, the festival holds panels and workshops among other events allowing you to interact and speak with directors in attendance.
Whether you're just looking for a unique movie-going experience or you're a true cinema aficionado, there's sure to be something to lure you in at the festival. Be sure to check the RIFF website for the event schedule and ticket information.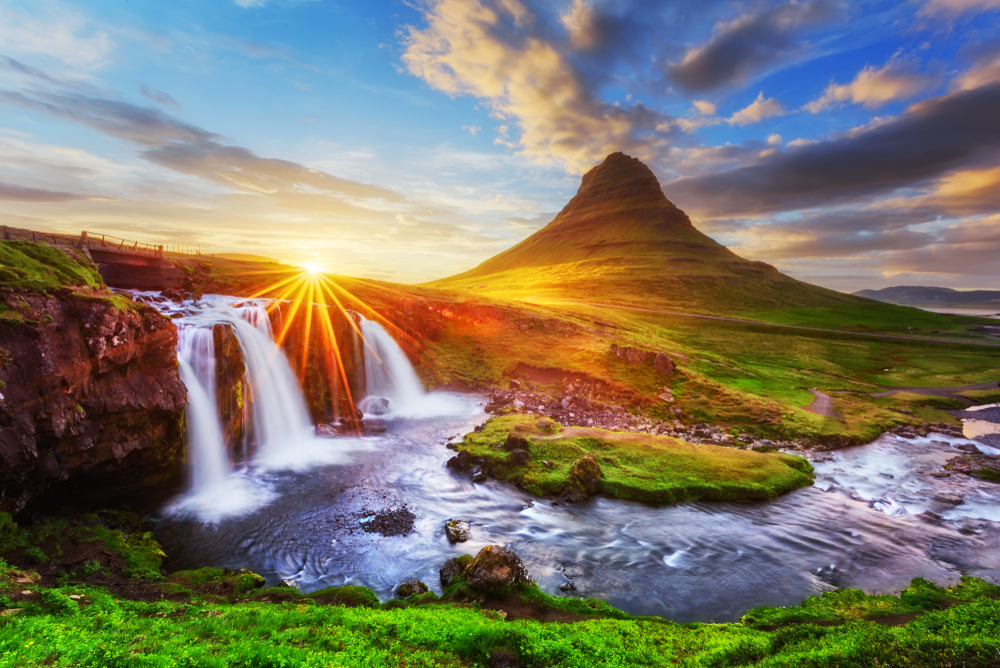 #3. The Imagine Peace Tower Is Lit In October In Iceland In Memory of John Lennon
Located on Videy island in Iceland is the Imagine Peace Tower, a dream turned reality for Yoko Ono who dedicated the tower to her husband John Lennon. During his lifetime, Lennon was a major advocate for peace and famously wrote the song "Imagine." The tower, which was lit for the first time on October 9, 2007, was built in an effort to bring light to the world, uniting it in peace and joy.
The words Imagine Peace are written on the tower's wishing well in 24 different languages. Over a million handwritten wishes from people around the world were also collected and buried underneath the tower.
Iceland's remarkable natural landscape, clean air and water, and geothermal energy made it an obvious choice for the location of the tower. On top of that Iceland's been known to be a very peaceful nation.
If you're visiting Iceland in October, you've arrived just in time for the lighting of the tower. Each year it is lit from October 9 (John Lennon's Birthday) to December 8 (the anniversary of his passing). Fifteen searchlights burst upwards roughly 4,000 meters when the sky is clear. The beam of light shooting up into the night sky is a simple but powerful image.
If you wish to get a close up view of the tower or be a part of the lighting ceremony, you can take a ferry to the island from Skarfabakki. The light is visible however from all over Reykjavik. And for Yoko Ono, the fact that the tower existed at all was satisfaction enough as she felt as long as people know it's there they'll be inspired to go forth with the intention of bringing peace to the world.
Whether you choose to venture to Videy or view the light from afar, it's nice to take a brief moment to acknowledge the light and be comforted by Yoko Ono and John Lennon's quest for peace and love.
October is the Best Time To Visit Iceland if you are looking to experience this amazing lighting!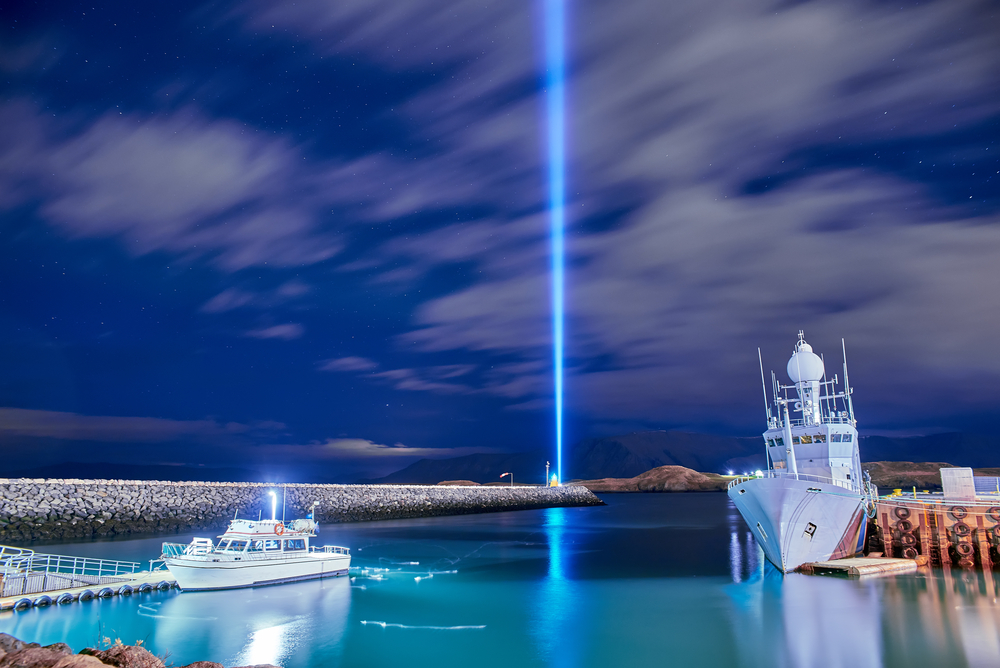 #4. Halloween Is The Perfect Opportunity For You To Dress Up and Party With The Locals
If you've come to Iceland in October expecting the same wild Halloween experience you'd get in the United States, you'll be disappointed, but that doesn't mean there aren't plenty of opportunities to have a spooktacular Halloween in Iceland. Icelanders have only recently embraced Halloween as a holiday as a result of being exposed to it largely through television and movies.
After all, who could resist costumes and the consumption of an excessive amount of candy. It was bound to catch on at some point.
Tourists visiting Iceland early in the year on Ash Wednesday might mistake Öskudagur as being Iceland's version of Halloween. Visually they appear to be very similar as you'll find all of the Icelandic children roaming the city in costumes and receiving candy. Though instead of saying "trick or treat" they're required to sing for their candy.
But Halloween is a completely separate occasion celebrated on October 31st as it is in the United States. It's mostly become an excuse for Icelanders to dress up and celebrate.
Party supply stores carry costumes and costume accessories, grocery stores now sell pumpkins for carving, some neighborhoods encourage trick-or-treating, and movie theatres will show classic Halloween themed movies. If you're looking for a real party, head downtown to the bars and you'll find plenty of people in the festive mood.
The Lebowski Bar in particular commits when it comes to Halloween with extensive decorations, great costumes, a hopping dance floor, and a collection of fellow drinkers ready to party the night away. If you're looking for a place that's a little more casual and laid back, head to Café Babalu downtown where they decorate the entire café (bathroom included) to ensure you enjoy your hot chocolate and cake in a Halloween filled environment.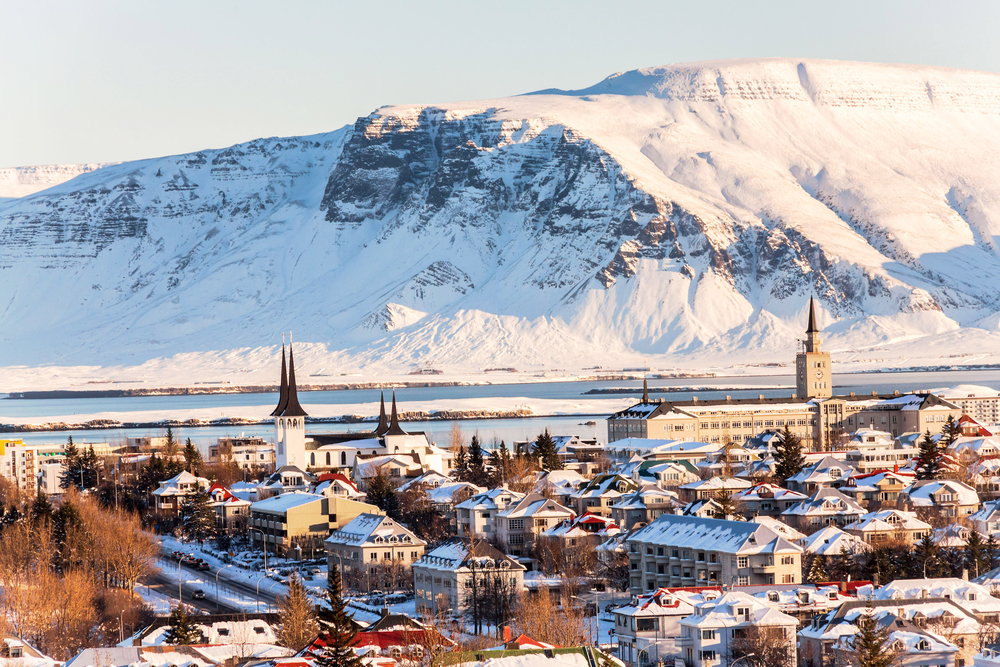 #5. If Conditions Are Favorable, You Might Catch The Elusive Northern Lights
If you've chosen to visit Iceland in October, you still have a chance of seeing the Northern Lights. The brilliant, natural light show is largely a winter phenomenon and is one that people from all over the world flock to Iceland to see. The daylight hours are short enough though in October to be conducive to spotting the elusive lights.
The Northern Lights can usually be seen from September-April. Though the daylight hours are rapidly shortening in October, they're still long enough that you might have to wait until later in the evening for the sky to be dark enough to see the lights.
If you've ever been fortunate enough to see the Northern Lights in person, you know that they are remarkable. They make your heart want to leap out of your chest with excitement. Your eyes widen, your mouth opens, and you can't imagine how it's possible that the sky seems to be dancing around you.
Nature can produce the most wonderful things, but it's also fickle. One minute you're surrounded by the most brilliant hues of green and purple, and the next, clouds are obscuring anything and everything in the sky. Unfortunately, Iceland weather in October is often rainy or occasionally snowy, and these conditions do not bode well for Northern Lights viewing.
More often than not, at least part of the night will be overcast and cloudy. You may know there's solar activity, and yet sometimes you won't be able to see a thing.
Patience is key, and perhaps if you wait long enough, you'll be rewarded with a brilliantly colored night sky. Understand though that you're equally likely to be among the many tourists that leave the country having never even caught a glimpse of the faintest hint of green.
If you're visiting Iceland in October and are trying to maximize your chances of seeing the Northern Lights, here are two options. Your first option is paying to take a guided Northern Lights tour. This is a popular option because the tour guides are incredibly knowledgeable and chase the lights for a living.
They know the go-to places to wait and watch. Despite their extensive knowledge and their desire to give you the best possible shot of seeing the lights, they do not control the lights.
Nature may decide for itself to hide its spectacular display, and at that point you're really just out of luck. However, most tour companies do allow you to rebook a second trip at no extra charge if the lights were not visible during your tour.
You can also take your own rental car and drive away from the city to search for the lights yourself. The farther you are from the city light pollution, the darker the skies and the better chance you have of seeing anything.
We suggest you track the aurora strength and visibility and continue checking it throughout the night. The forecasts change frequently, sometimes by the hour or minute. Though Northern Lights viewing takes some preparation and a whole lot of luck, it's a remarkable sight and one worth taking a chance on!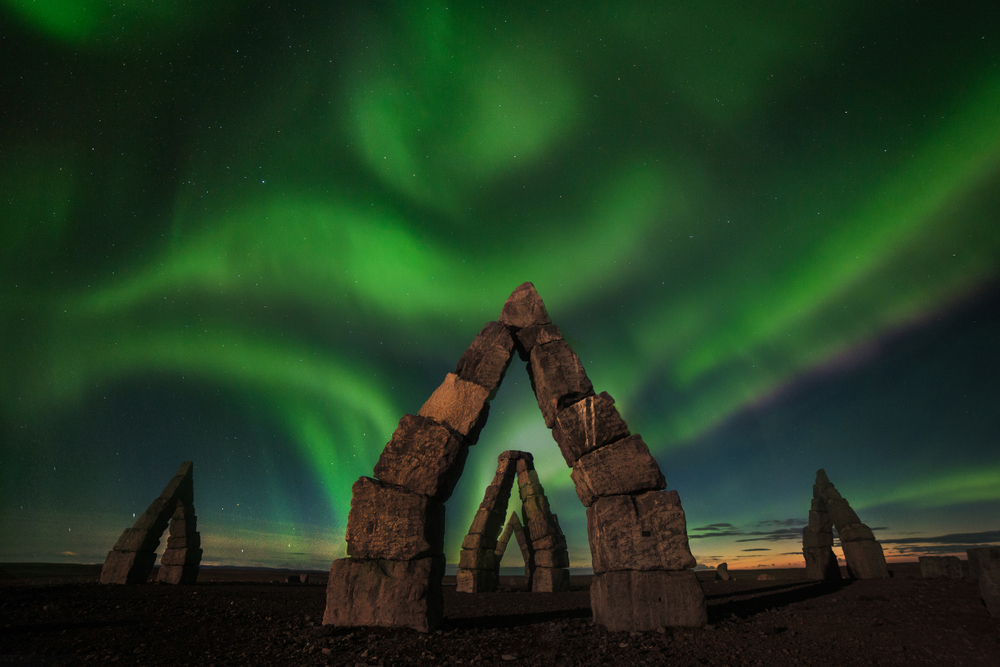 #6. Iceland in October Is The Perfect Time For Hot Pots and Hot Tubs
Bring your swimsuit! We cannot stress this enough. One of the most wonderful things to do in Iceland in October is sit in a steaming hot tub or hot pot, defrosting while reflecting on the adventures of your day.
Understandably, it does seem counterintuitive to bring a swimsuit to a country called Iceland during one of the colder months of the year, and yet there are so many opportunities to wear it. Every town in Iceland has at least one swimming pool complex (Reykjavik has many).
These complexes often include a heated lap swimming pool, a heated kiddie pool, and multiple hot tubs of differing temperatures. Laugardalslaug, the main pool in Reykjavik, even has a salt-water hot tub.
Soaking after a long day doesn't have to be reserved for man-made pool complexes. If bathing in the middle of nature while gazing at glaciers, snow-capped mountains, or waterfalls is more your style, Iceland has a remarkable number of hot pots (pool/river of geothermally heated spring water mixed with cold spring water) throughout the country for your enjoyment.
The views from these hot pots are always stunning, and in October in Iceland, it is possible that parts of the landscape will be draped in snow.
Though some of the more popular hot pots like Seljavallalaug, Hrunalaug, or the Reykjadalur Hot Springs have the potential to be congested with visitors (unless you visit in the early morning or late evening), you'll often find the hot pots offer more peace and solitude than the swimming pool complexes. They often take more commitment and energy to get to therefore deterring certain crowds.
You should be aware that the natural geothermal heated water of the hot pots is less regulated than the swimming pools, so the water temperature varies and may not always be at a desirable temperature. Again, nature works wonders, but it's not always keeping your best wishes and interests in mind.
If you've begun planning a trip to Iceland in October, you've no doubt heard of the extremely popular Blue Lagoon, or its northern counterpart, the Myvatn Nature Baths. Both of these are great alternatives to the hot tubs and hot pots albeit much more expensive.
They are both impressive, relaxing and often healing experiences, however the increase in tourism has made them overcrowded. Even in an off-season month like October, the Blue Lagoon requires advanced booking in order to guarantee a time slot, and it's encouraged to arrive at the Myvatn Nature Baths right when they open. Despite their crowds and hefty prices, both experiences are worthy of a visit at least once.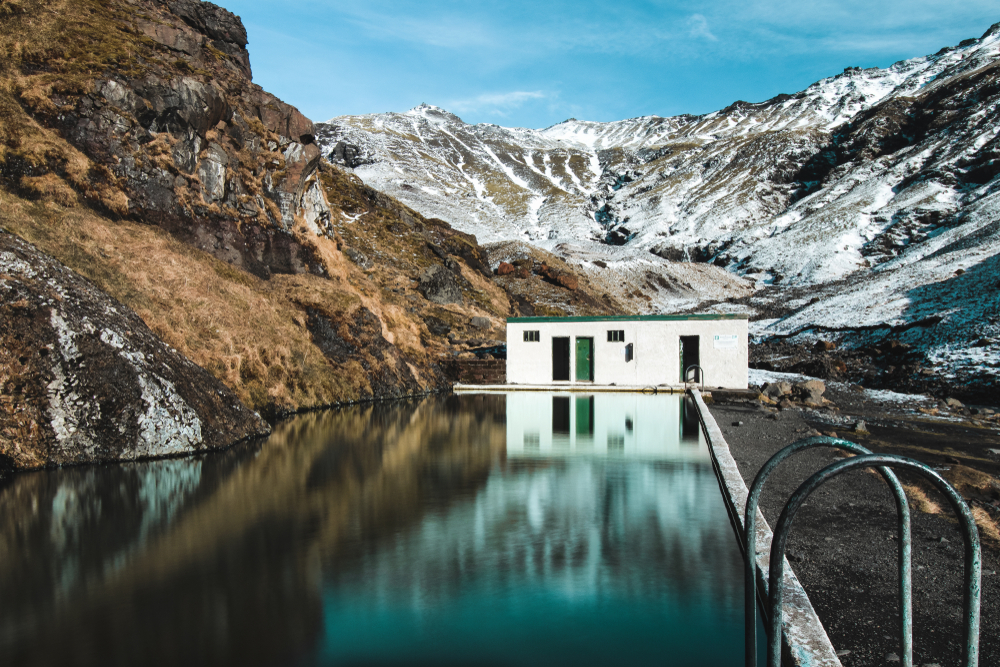 #7. Checking Road Conditions Is Critical When Driving In Iceland In October
Though rain is a constant companion at any time of year, Iceland weather in October is particularly wet. You won't necessarily encounter a downpour, but a consistent drizzle is quite common. If you are Renting A Car In Iceland, pay attention!
October is a strange transitional period as the country prepares itself for the cold, dark winter. Though the average temperatures remain just above freezing, you might encounter the occasional snowfall on a colder day. On top of rain and the odd dash of snow, a fierce wind is ever-present in October in Iceland. Combine fierce winds with rain or snow and you're left with what will undoubtedly be frustrating driving conditions.
If you plan to stay around Reykjavik, you'll likely have fewer issues with the road conditions because the roads around the capital region are very well maintained and the weather is typically milder there as well. Many of the main tourist attractions should also be accessible through October.
No matter where you're driving though, it's important to at least keep an eye on the road conditions as they're constantly changing. Use common sense when deciding whether it's safe to be out driving, and if you don't have experience with driving in harsh weather conditions, be extra careful and err on the side of caution.
Though you hope you'll never be in a situation to use them, Iceland has search and rescue teams that will come to your aid if you find yourself in a bind.
Please use them only as a last resort, and don't enter into a risky situation purely because you think you have the search and rescue team as a crutch to fall back on. It's usually tourists they have to rescue who get themselves into dangerous situations as a result of overconfidence and/or a lack of preparation.
If you choose to rent a car in Iceland in October it is unlikely that your car will come equipped with winter tires as the start of November is usually when the tires are swapped.
If the country is experiencing particularly bad weather in October however, it is possible that the summer tires will be swapped out earlier. Even winter tires are not foolproof, so regardless of what tires you have, exercise caution and don't speed when the road conditions are less than ideal.
You should always be careful when driving the highland roads (F roads). These roads require a 4-wheel drive car and a healthy dose of caution at any time of year. They are gravel roads and usually result in a rough driving experience. They are definitely not designed for fast driving.
On rough F roads, it's often difficult to tell what kind of ice is lying on these unpaved roads, and water puddles may be deeper than you initially think.
If you're ever unsure whether a section of road is safe of not, don't chance it and turn around. It's not worth risking your life to see a waterfall. It's possible the highland roads won't even be open at all during your trip. Some of them close as early as September.
If you happen to encounter snow or ice on your trip, they are particularly reflective surfaces that on a sunny day can blind a driver. October in Iceland isn't all doom and gloom, so if you're fortunate enough to experience the occasional sunny day, wear sunglasses and spray antifreeze liquid on your windshield to keep it clean and keep your vision as sharp as possible.
Daylight hours start to rapidly shorten in October meaning when the sun is out it will likely be lower in the sky than in summer. This also has the potential to make driving towards the sun a difficult task. These are warnings but are not meant to scare you. Common sense goes a long way, and so much of Iceland can be explored safely in October.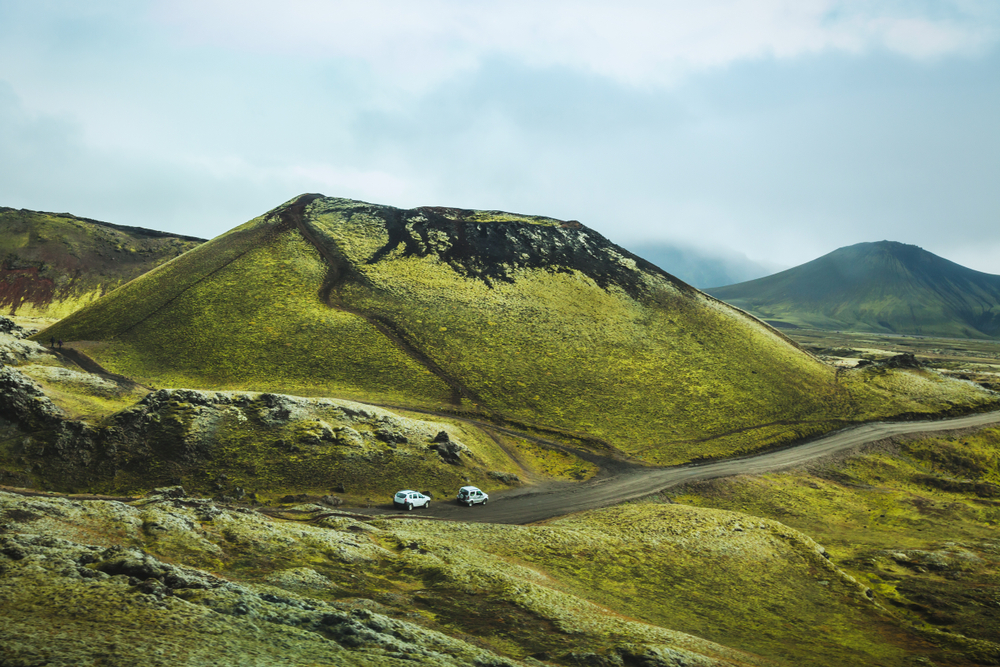 We're thrilled you've chosen to visit Iceland in October as the long summer days are left behind, the fall colors thrive, and the landscape prepares itself for the long winter. Iceland in the fall is a beautiful time of year and if you're lucky you'll miss the worst of the country's weather.
So hop on a plane and get ready to fill your belly with Icelandic candy, watch the majestic whales roam the sea, and so much more. If you have any questions or stories of your own, we'd love to hear them in the comments section below.