Looking for the best quotes about Iceland to make you book a ticket?  You have come to the right place.  Iceland quotes can help travelers see the beauty in Iceland and provide inspiration for fellow travelers.  
The country is filled with magical hidden gems unique to Iceland. Visitors will be drawn to Iceland's distinctive beauty, especially along the South Coast.
Whether looking for a quick trip or a long stay Iceland offers a variety of itineraries ranging from a 3-day itinerary to exploring The Ring Road for weeks.
Get a FREE printable "Hidden Gems In Iceland" E-book by joining our private Iceland Facebook Group and share your photos and ask for tips and tricks.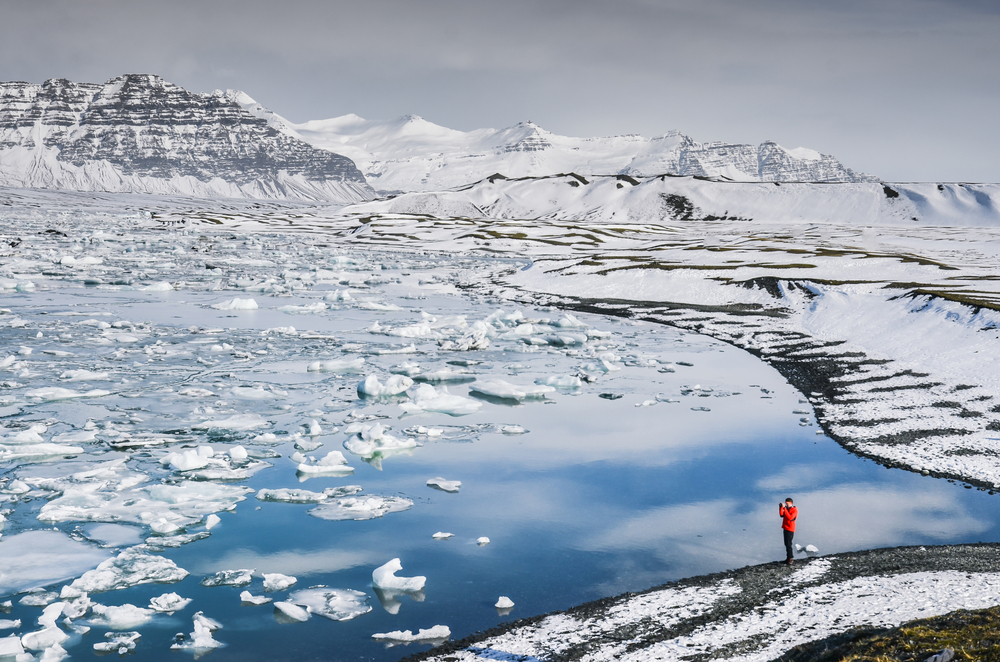 Iceland proves that typically cold countries can provide the same peace of mind and relaxation as your typical tropical getaway. This amazing country has waterfalls, hot springs, volcanoes, and the Northern Lights.
Quotes about Iceland help highlight the beauty the country has to offer and sheds light on the amazing natural beauty it boasts. Iceland is an awe-inspiring country filled with amazing national parks, epic canyons, jaw-dropping waterfalls, top-notch hot springs, and incredible glaciers. Around every bend there is a new natural beauty eyes will be drawn to.
If you are looking for a country to experience the great outdoors, Iceland is the place to go. Iceland is a bucket list trip for anyone looking to explore the natural world around them. Quotes about Iceland help highlight the beauty the country has to offer and sheds light on the amazing natural beauty it boasts.
Do not just take our word for it. There are tons of Iceland quotes that will pique interest and have travelers booking their tickets.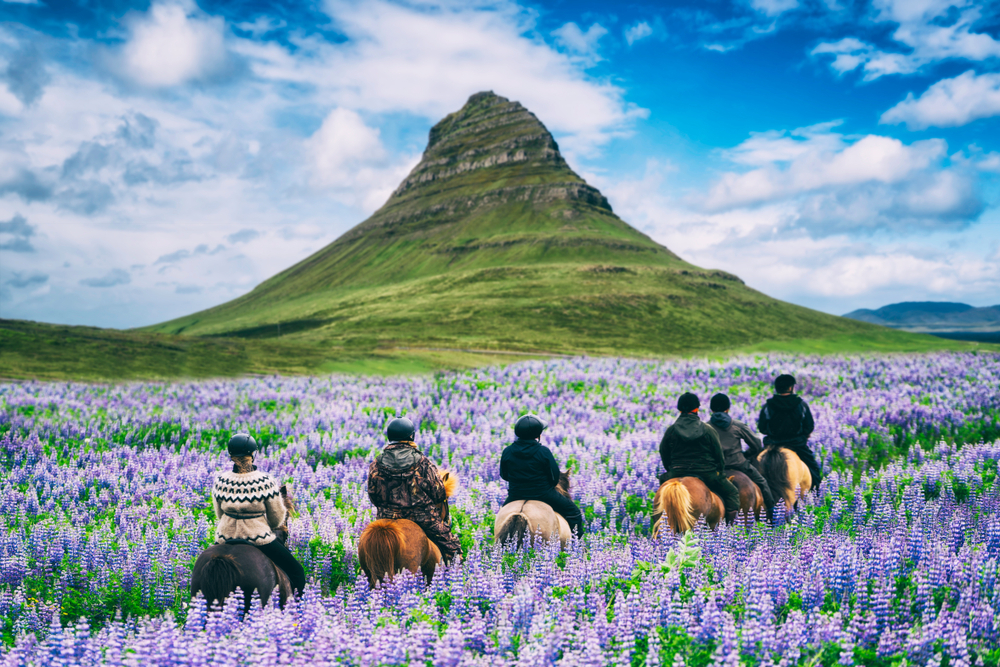 Famous Quotes About Iceland
Famous quotes about Iceland highlight the variety of people that visit Iceland and there want to tell the world about it. There are multiple celebrities originally from Iceland and popular television shows shot in Iceland.
Some of the biggest television shows shot in Iceland include seasons of Game of Thrones, Viking, and Trapped. Bjork and Halldor Laxness were both born in Iceland. Bjork was famous for her singing and acting career. Bjork has multiple famous Iceland quotes describing all aspects of the country. Halldor Laxness was a renowned writer that won a Nobel Prize in 1955.
1. "The thing about Iceland is that we are trapped there anyway, all of us. We have been trapped there for thousands of years." -Baltasar Kormakur
2. "There's no one on the island telling them they're not good enough, so they just go ahead and sing and paint and write." -Eric Weiner
3. "I have fantasies of going to Iceland, never to return." -Edward Gorey
4. "Iceland is beautiful. Sometimes it's hard to imagine living anywhere else. "-Baltasar Kormakur
5. "There's this feeling of creativity in Iceland." -Hilary Hahn
6. "I was so fortunate; in the years that I was in 'Thrones,' we were able to shoot in Iceland. I think some of my favourite memories would have to be isolated out there, surrounded by nothing but snow and ice." -Rose Leslie
7. "Did you know there's probably more golf played in Iceland than most places in the world? They play 24 hours a day in the summertime and the northern part is warmer than the southern part." -Jack Nicklaus
8. "I feel like the people from Iceland have a different relationship with their country than other places. Most Icelandic people are really proud to be from there, and we don't have embarrassments like World War II where we were cruel to other people."-Bjork
9. "Icelanders are grateful to meet foreigners who have heard of their country. And even more grateful to hear someone say it deserves better." -Halldor Laxness
10. "People are always asking me about eskimos, but there are no eskimos in Iceland." -Bjork
11. "Olafur Eliasson is also one of the most visionary artists I've ever met. He is from Denmark and Iceland, and his focus is nothing less than the entire universe." -Victor Pinchuk
12. "People in Iceland are complete chickens in the cold. You think, "Oh, you must not be cold because you're from Iceland," but we're never in the cold." -Tomas Lemarquis
13. "Maybe it's just a personal thing, but I get so much grounding from Iceland because I know it's always going to be there. I have a very happy, healthy relationship with the country, so it's really easy to go everywhere because I always have Iceland to go back to. It's sort of a contradiction, but that's how it works somehow." -Bjork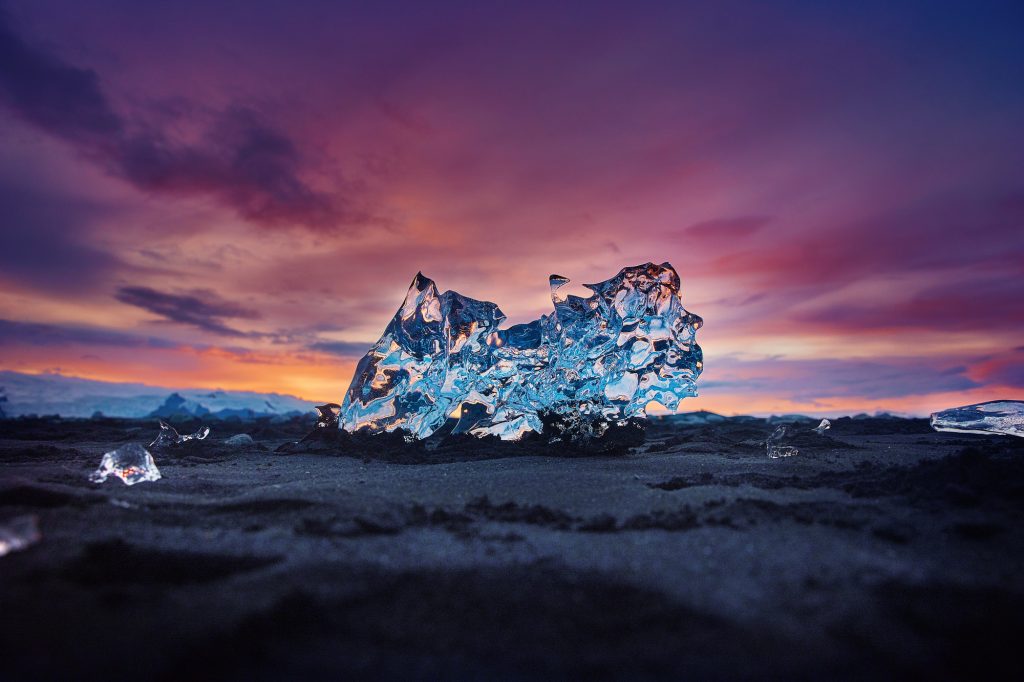 Quotes About Iceland Travel
Iceland is a bucket list topper for many travelers. Iceland is a unique country. As a result many people have quotes about Iceland traveling. Visitors love the natural beauty of Iceland and the openness layout of the entire country. The views and experiences stick with them. As people recount their time in Iceland the way the country is described is often profound and thus turned into an Iceland quote.
-"The problem with driving around Iceland is that you're basically confronted by a new soul-enriching, breath-taking, life-affirming natural sight every five goddamn minutes. It's totally exhausting." -Stephen Markley
-"In Iceland, you can see the contours of the mountains wherever you go, and the swell of the hills, and always beyond that the horizon. And there's this strange thing: you're never sort of hidden; you always feel exposed in that landscape. But it makes it very beautiful as well." -Hannah Kent
-"I love hiking in Iceland most, there are lots of brilliant paths." -Bjork
-"In Iceland, the weather is the biggest character you deal with every day. There's nothing more relevant in your life than what kind of weather it is." -Baltasar Kormakur
-"I've walked a lot in the mountains in Iceland. And as you come to a new valley, as you come to a new landscape, you have a certain view. If you stand still, the landscape doesn't necessarily tell you how big it is. It doesn't really tell you what you're looking at. The moment you start to move the mountain starts to move." -Olafur Eliasson
-"When I'm in a place like Iceland, I allow myself to take a little more time to divert off onto other paths creatively for a while and see what comes to me." -Damien Rice
-"I have a deep and ongoing love of Iceland, particular the landscape, and when writing Burial Rites, I was constantly trying to see whether I could distill its extraordinary and ineffable qualities into a kind of poetry." -Hannah Kent
-"I really like Iceland. One of the nicest things about it is that I hardly ever had to reach for my credit card. There's practically nothing to go shopping for." -Sachin Tendulkar
-"After a few days [in Iceland] I tried to take a photograph. But with my attempt to distinguish the first shot, the place disappeared on me…. I hadn't been in Iceland long enough to simply be there." -Roni Horn
-"Iceland is fascinating; really an amazing place to visit, and great for a film to go there." -Russell Crowe
-"If I wasn't bound to Brooklyn, due to my own personal reasons like taking care of my mother and the fact that this is where the band is based, I would probably move to Iceland." -Peter Steele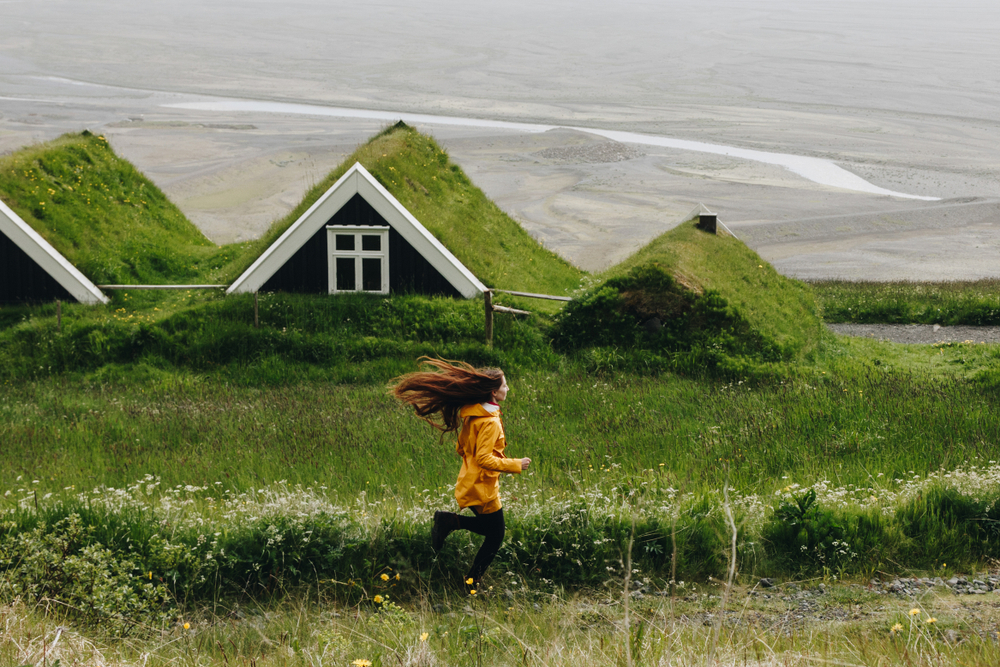 Iceland Quotes about the Northern Lights
The Northern Lights, or Aurora Borealis, is a one of the 7 natural wonders of the world. People come from all over the world to experience this breathtaking phenomenon. Lights appear to be broadcast in to the sky in lovely hues of green and red. This special occurrence is spectacular and is remembered by all who have the privilege of experiencing.
-"The Aurora Borealis is a fickle phenomenon. A week can pass without a flicker … then bang! The Northern Lights come on like a celestial lava lamp." -Nigel Tisdall
-"Aurora had but newly chased the night, and purpled o'er the sky with blushing light." -John Dryden
-"The northern lights rise like a kiss to the sea." -Arthur Rimbaud
-"You cannot rob me of free nature's grace. You cannot shut the windows of the sky through which Aurora shows her brightening face." -James Thomson
-"With the Aurora Borealis flaming coldly overhead, or the stars leaping in the frost dance, and the land numb and frozen under its pall of snow, this song of the huskies might have been the defiance of life, only it was pitched in minor key, with long-drawn wailings and half-sobs, and was more the pleading of life, the articulate travail of existence. IT was an old song, old as the breed itself—one of the first songs of the younger world in a day when songs were sad." -Jack London – The Call of the Wild
-"There is witnessing the Northern Lights, and then there is seeing the incredible aurora whilst upside down scaling a moonlit glacier!" -Becky Pemberton
-"You cannot rob me of free nature's grace, you cannot shut the windows of the sky through which Aurora shows her brightening face."-James Thomson
-"I try to show everybody Iceland all the time. My people are like, "Don't tell everybody the secret. It's so peaceful and beautiful here!" It's incredible; I go home and drive across country, and go to my mom's place and it's dark with the Northern Lights, and I like to sit in some hot springs."-Anita Briem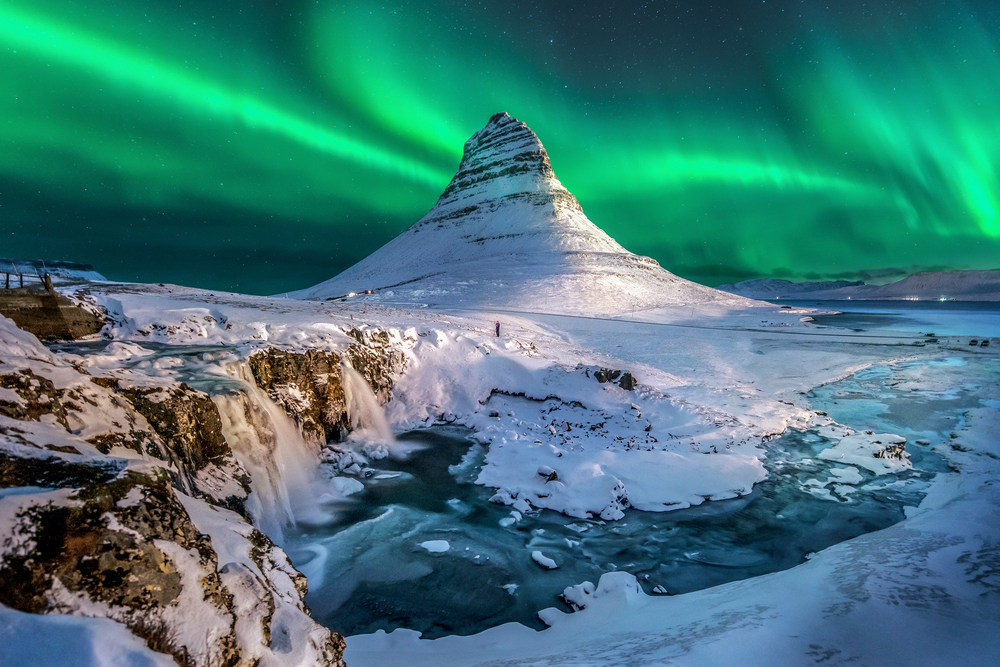 Iceland Instagram Caption Ideas
If there is not an Instagram posted did you even go? Travelers love sharing their experiences with the world. Magnificent photos and videos bring friends together. Clever Instagram captions can also help capture attention. A well placed Iceland quote will have followers engaging with a post and double tapping.
-"Just let go – and fall like a little waterfall." -Bob Ross
-"When I prepare, I am not messing around. I find the right places, the right people, and the right environment. Iceland is one of those places." -Conor McGregor
-"Adventure is worthwhile." -Aesop
-"Traveling – it leaves you speechless, then turns you into a storyteller." -Ibn Battuta
-"Once a year, go someplace you've never been before." -Dalai Lama
-"A mind that is stretched by a new experience can never go back to its old dimensions." -Oliver Wendell Holmes
-"Wherever you go, go with all your heart." -Confucius
-"Travel makes one modest, you see what a tiny place you occupy in the world." -Gustave Flaubert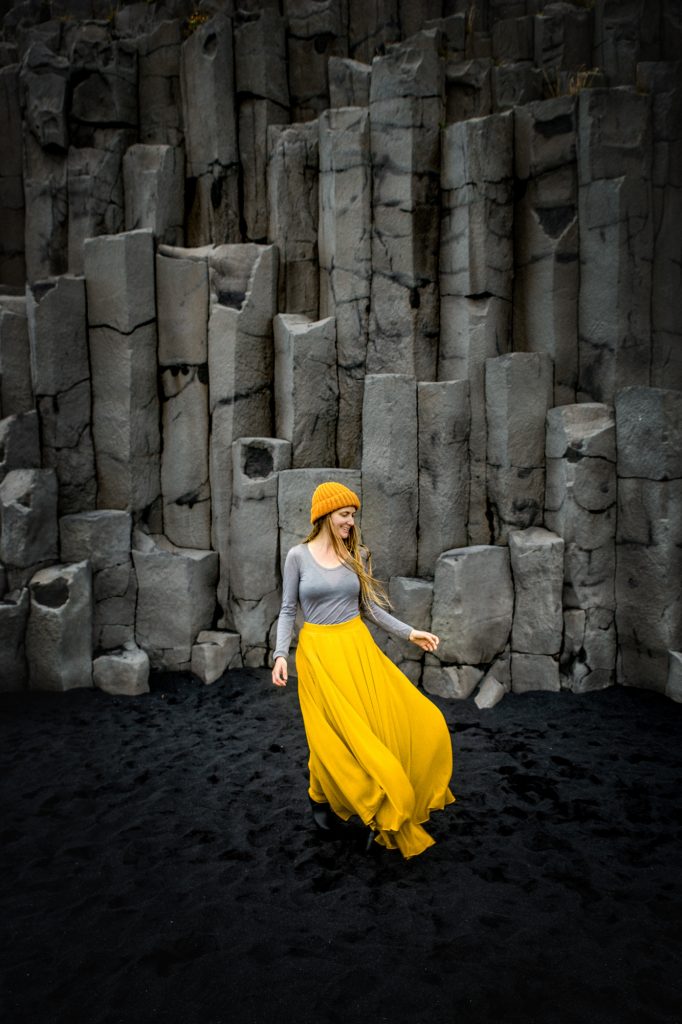 Quotes About Reykjavik
Reykjavik is the capital of Iceland. Iceland is a hidden gem that has been gaining recognition in the recent years. Reykjavik is home to outstanding views and, if you're lucky, a look at the Northern Lights. Visitors also love taking a dip in the geothermal pools Reykjavik has to offer. Reykjavik has a vibrant city life. Visitors can experience city life while being able to embrace the natural beauty the entire country has to offer.
-"Contemporary poetry is a kind of Reykjavik, a place where accessibility and intelligence have been fighting a Cold War by proxy for the last half-century." -Nick Hornby
-"I was 13 when I had my first bout of insomnia. My family was in Reykjavik, Iceland, for the summer, and day never really became night." -Siri Hustvedt
-"In Reykjavik, Iceland, where I was born, you are in the middle of nature surrounded by mountains and ocean. But you are still in a capital in Europe. So I have never understood why I have to choose between nature or urban." -Bjork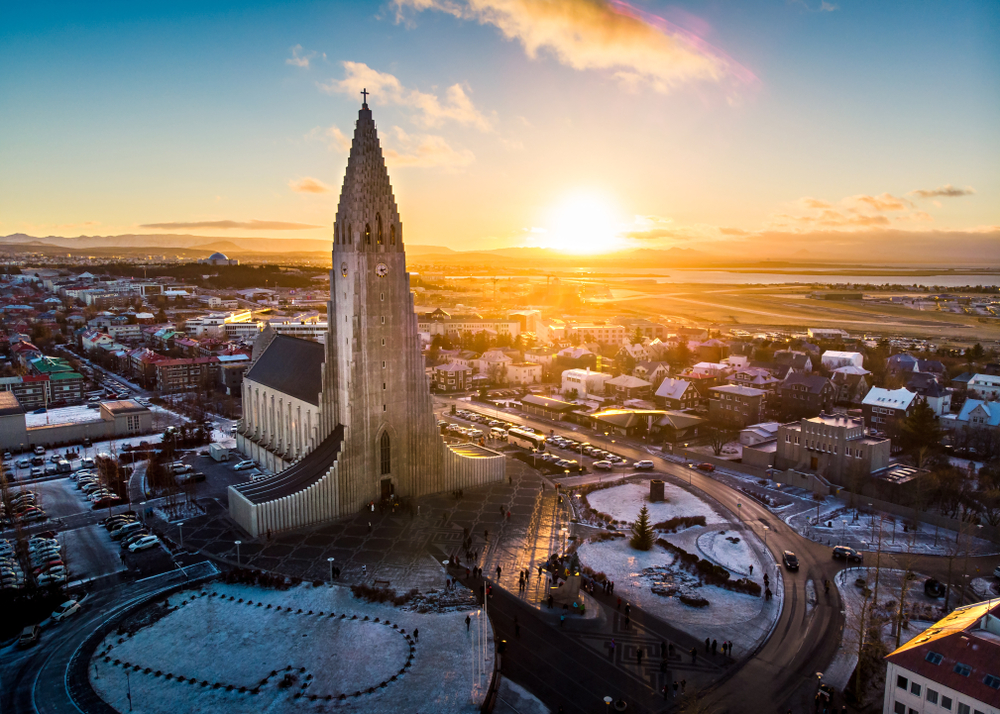 Inspiring Quotes About Iceland
Travelers who visit Iceland often refer to the awe-inspiring views seen while visiting. Iceland has such an impact leaving visitors feeling inspired by the experiences they have in Iceland. The way the country operates is distinctive from other countries. Iceland is remote and with large open lands across the country. Travelers can get a feel for Iceland through inspirational Iceland quotes from previous travelers.
-"Few people take an interest in Iceland, but in those few the interest is passionate." -W. H. Auden
-"There is no more sagacious animal than the Icelandic horse. He is stopped by neither snow, nor storm, nor impassable roads, nor rocks, glaciers or anything. He is courageous, sober, and surefooted." -Jules Verne
-"Iceland sets a world-record. The United Nations asked people from all over the world a series of questions. Iceland stuck out on one thing. When we were asked what do we believe, 90% said, 'ourselves…'." -Bjork
-"I met the president of Iceland [Johanna Siguroardottir] once. I think she was president for, like, 16 years or something. She said she used to get letters from little boys saying, "Madam President, do you think it will ever be possible for a boy to be president?" Just like we assume that girls can't be politicians, they were assuming boys can't. That's what they thought. It's so crazy." -Geena Davis
-"Iceland's Women's Day Off in 1975 saw 90% of Icelandic women take time off from their paid and unpaid work, an experience that not only showed women how much they contribute but turned Icelandic men into supporters of gender equality. I aim to achieve the same impact in the UK." -Catherine Mayer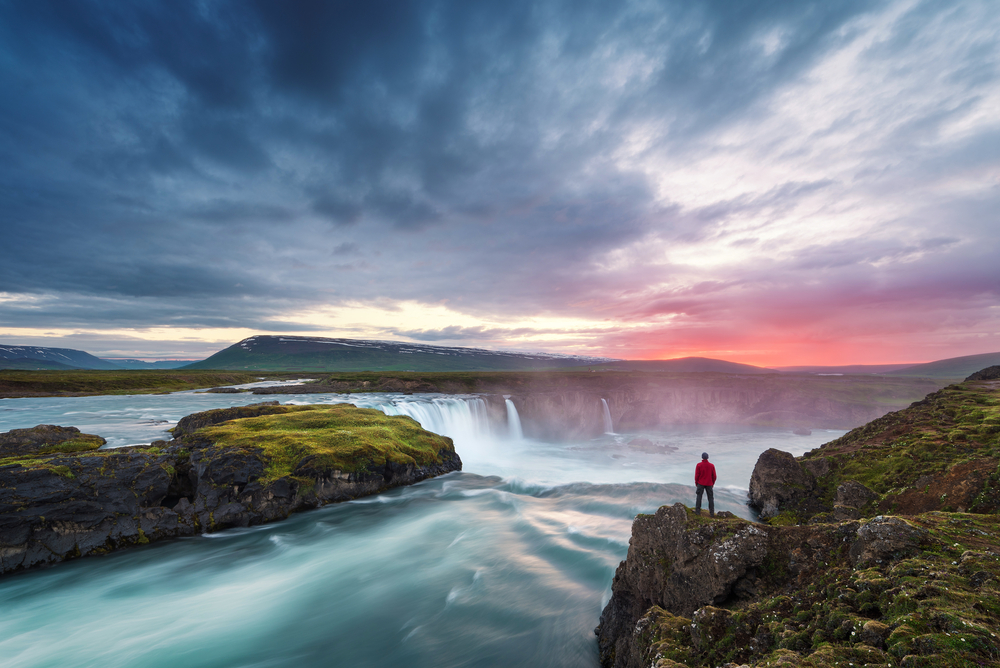 We hope you enjoy these inspiring quotes about Iceland! Don't forget to share your favorite one with us below!