It's no secret that we are absolutely obsessed with Iceland's incredible beauty, so we thought we would share with you the best luxury hotels in Iceland. One our favorite things about Iceland is how easy it is to access it's natural attractions. Most of the stunning areas that we've photographed are right off a main road or just a short hike away. 
So, how can you make your trip to Iceland really one to remember? Well, you can't get much better than coupling the gorgeous serene landscape with a luxury hotel experience! We've all had that daydream of wanting to take a vacation where we go all out and splurge, so here is your perfect chance to turn that daydream into a reality.
The luxury hotels in Iceland are glamorous and elegant. We will give you all of the fabulous details including lavish amenities, on-site restaurants, and other services. Each and every single hotel listed will provide you with an attentive and pampered stay.
Staying at one of these luxury hotels in Iceland is ideal for a romantic getaway, celebratory trip, or even just to finally treat yourself to something you will never forget! You will be so refreshed and well rested that you will be able to travel around to all of the attractions including the amazing waterfalls.
Get a FREE printable "Hidden Gems In Iceland" E-book by joining our private Iceland Facebook Group and share your photos and ask for tips and tricks.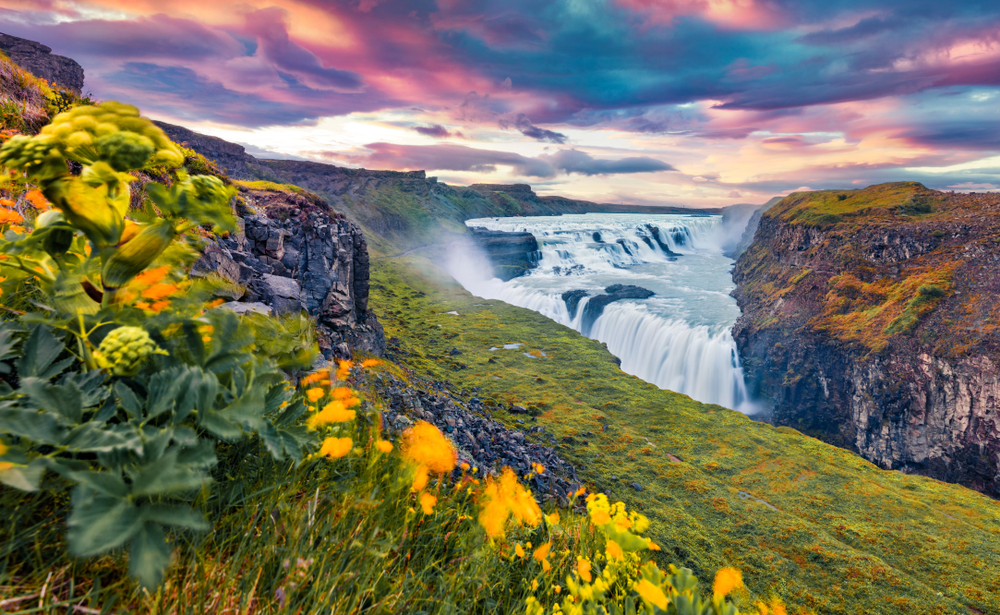 15 Best Luxury Hotels In Iceland
Retreat At Blue Lagoon
Wow! You will literally gasp when you see this unbelievable hotel. The Retreat at Blue Lagoon is one of the most unique luxury hotels in Iceland because of its location; it is surrounded entirely by the Blue Lagoon.
Guests have unlimited access to the Blue Lagoon, the Blue Lagoon Ritual, the Retreat Spa, and the Retreat Lagoon. Guests will also have the opportunity to partake in daily yoga and guided hikes. Breakfast is included each day and is served a la carte.
The decor is crisp and modern with a blend of wood, slate, and tile. The color palate is mostly gray tones with subtle hints of tan, blue, and sage. The ambiance is extremely soothing for the mind and body. It is truly one of the Best Places To Stay In Iceland!
The Retreat Spa offers many services which include full body massage, body wraps, steam rooms, manicures, pedicures, facials, and waxing.
The Blue Lagoon Ritual is a spa journey that is based on the 3 natural wonders found in the lagoon waters: silica, algae, and minerals. If you are spending your Honeymoon In Iceland, this is the place for you!
The on-site restaurant specializes in re-imagining traditional Icelandic cuisine. Staying at the Retreat at Blue Lagoon is a very immersive experience that transports you to another world of ultimate relaxation, which is why is it one of the best luxury hotels in Iceland.
Check Rates: Booking.com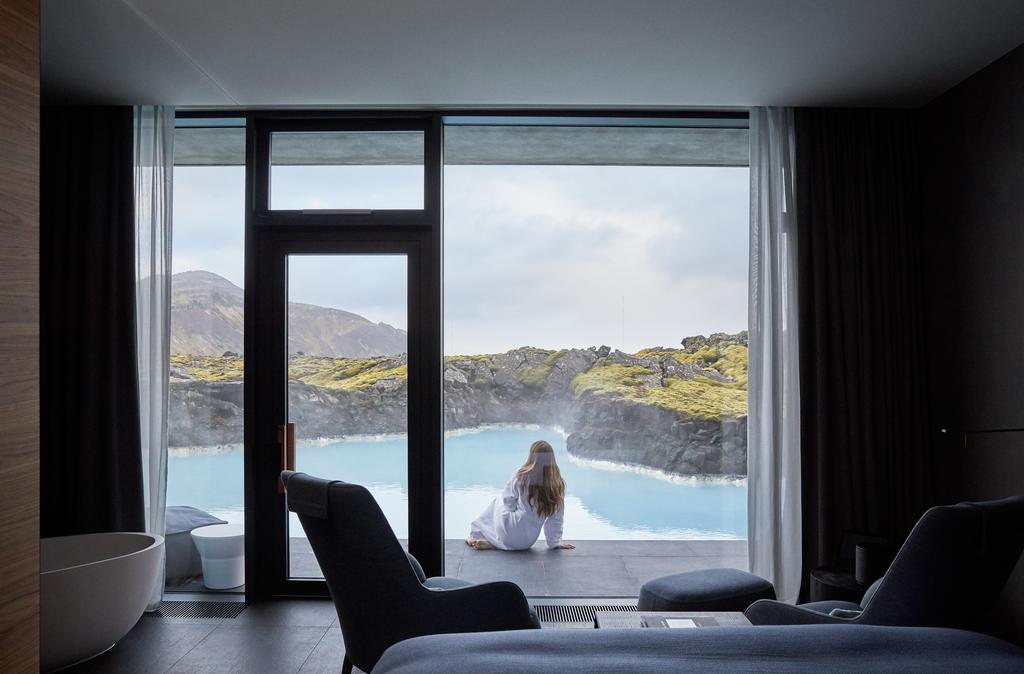 Hotel Kria
Hotel Kria is another one of the amazing luxury hotels in Iceland because not only does it include a delicious breakfast, but they also have a fantastic on-site restaurant! The restaurant focuses using local fresh ingredients to provide culinary greatness.
Some of the popular menu items include fried cod, braised lamb, and avocado chocolate pudding. The restaurant will make special meals for kids upon request.
The rooms have a modern design with clean lines and luxurious linens. Other amenities include a cocktail bar, garden, and a banquet room. Black sand beaches are only a 5 minute walk from Hotel Kria.
Check Rates: Booking.com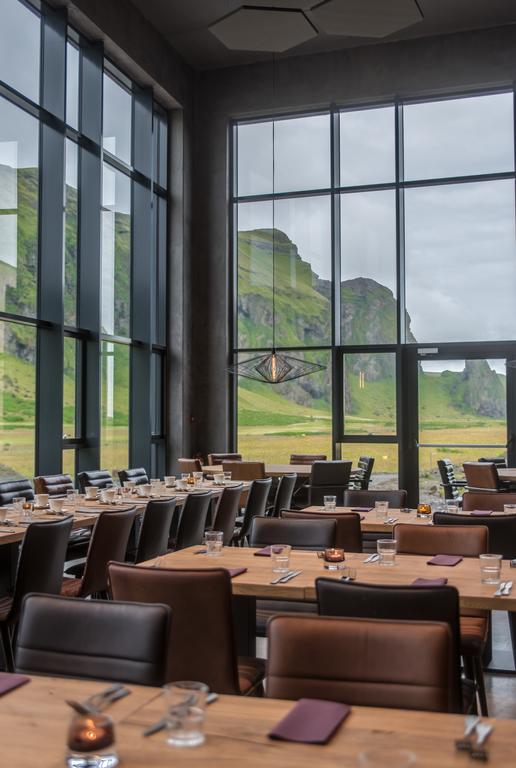 Diamond Suites
Diamond Suites is one of the luxury hotels in Iceland that stands out for it's eccentric opulence and grandeur. The decor includes marble with intricate inlays, glass, leather, and ornate headboards.
If you stay on the top floor, your suite includes a spacious seating area and a balcony. The balcony has an amazing spa hot tub with views of the Atlantic ocean and Reykjanes Peninsula. All rooms include a large TV, iMac, and ipad.
Guests have access to hotel bicycles for sightseeing. Other amenities include an on-site fitness center, fitness classes, a sauna, massage, on-site bar, and on-site restaurant.
Each room comes with an excellent selection of toiletries and spa bath robes. Some rooms include spa baths, fireplaces, and hot tubs. A delightful breakfast is served daily and rotated frequently to provide new and exciting options.
Check Rates: Booking.com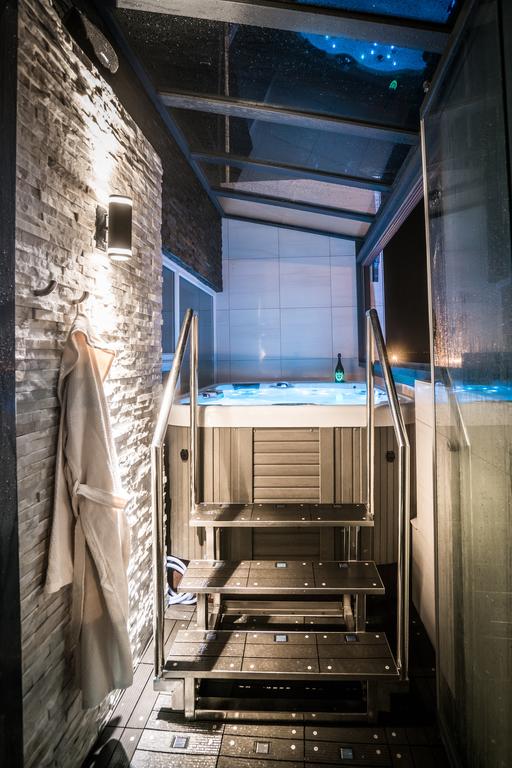 Hotel Grimsborgir
Hotel Grimsborgir is one of the more understated luxury hotels in Iceland. It has all of the amenities and service that you would expect from a luxury hotel, but it is more reserved and low-key.
Dark wood floors are offset by brilliant white walls and linens. The color palette is mostly white, gray, and black which creates a very relaxing vibe.
Special packages are available including romance, weekend getaway, luxury, and Northern Lights. The on-site restaurant has an a la carte menu with a wide selection of both Icelandic and international dishes.
Live shows with musical acts are frequently featured at Hotel Grimsborgir and provide great entertainment for guests. Hotel Grimsborgir is also conveniently located directly in the Golden Circle, a popular tourist sightseeing route.
Check Rates: Booking.com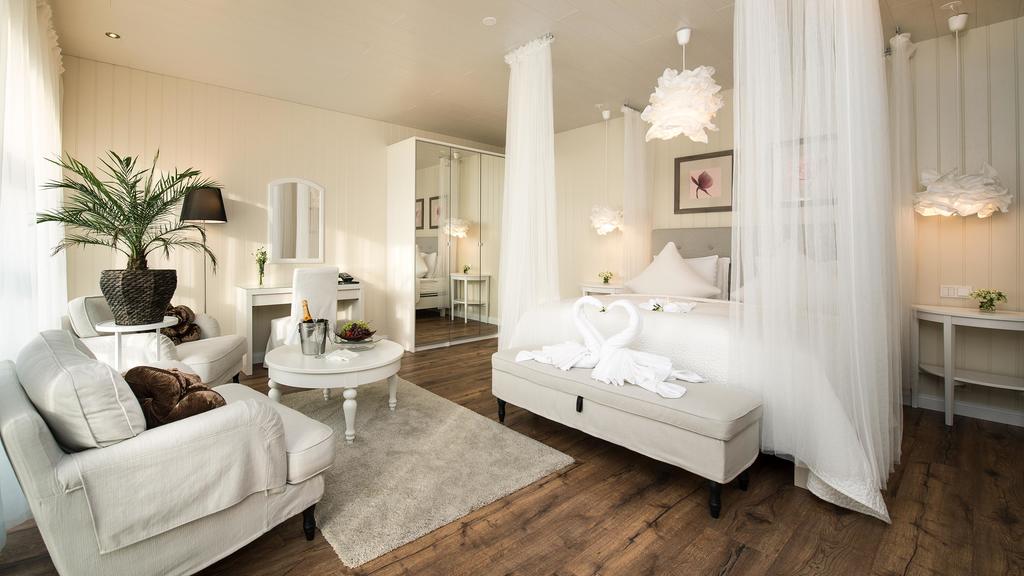 Hotel Ranga
Hotel Ranga is one of the luxury hotels in Iceland that provides phenomenal service and hospitality with a remote cabin vibe. It has a very secluded location in South Iceland right next to the Ranga salmon river in Hella.
Staying at Hotel Ranga provides you with optimal viewing of the Northern Lights as staff will arrange wake up calls and turn off all property lights for better visibility. Guests also have access to an on-site stargazing observatory.
No two rooms are alike at Hotel Ranga, as the decor has been individually curated and selected for each room. Some rooms include riverside views or views of Mount Hekla. Guests can choose their room based on whether they want a spa bath or balcony.
There is a on-site gourmet restaurant that specializes in only using fresh organic produce. An excellent breakfast is included daily and can be served in your room upon request.
Check Rates: Booking.com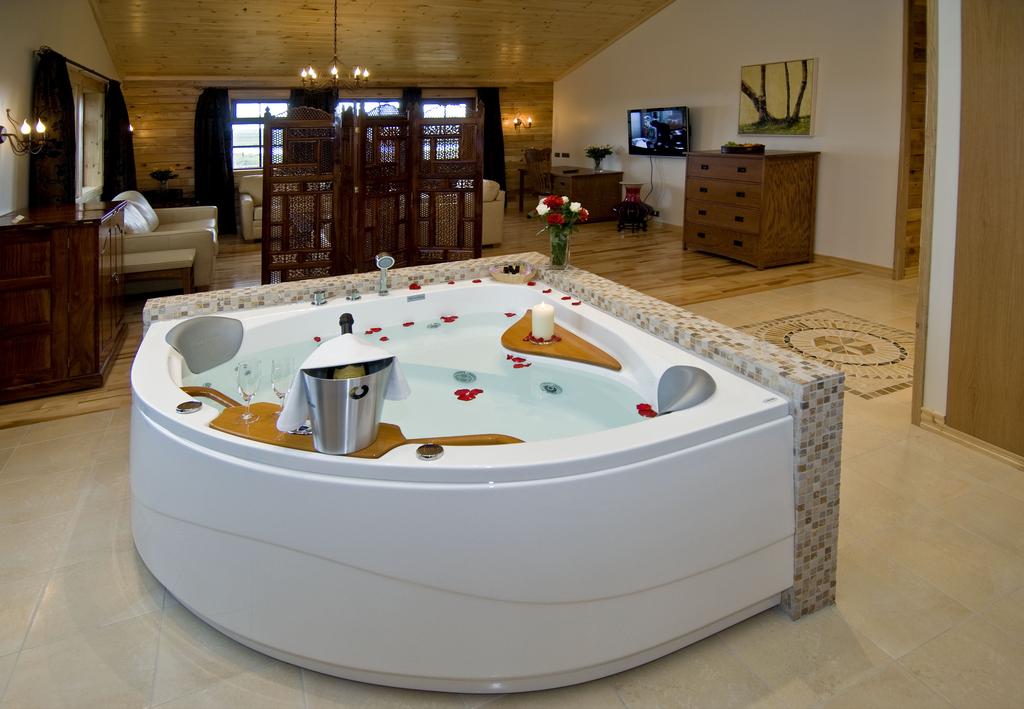 ION City Hotel
ION City Hotel is one of the luxury hotels in Iceland that honors Icelandic culture throughout the property. Hotel staff will wear dresses made by an Icelandic designer and wear Icelandic jewelry made by a nearby jeweler. Green Icelandic birch is used to at the hotel entrance and the curtains are made from local material as well.
ION City Hotel has some other really interesting design aspects including hallway lighting that is motion activated, long hallways with dark mirrors at the end to create an endless view, and all bedroom doors provide sound isolation up to 45 decibels.
If you are looking for Where To Stay In Reykjavik, this is the place! The guest rooms are all incredibly chic with a creative mixture of textures and textiles. There are several different room types to select from including standard rooms all the way up to the panorama suite.
Amenities include an on-site restaurant, fitness center, and ticket service. Breakfast is available for purchase and can be served in room.
Check Rates: Booking.com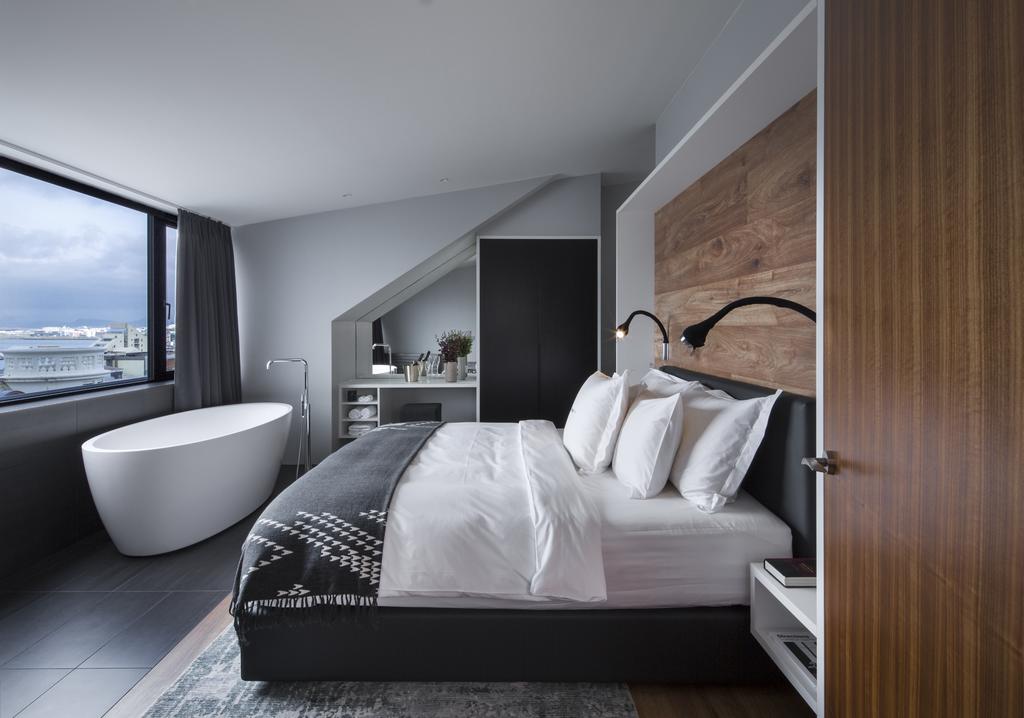 Thingholt By Center Hotels
Thingholt by Center Hotels is located in the center of Reykjavik and only a 2 minute walk from the main shopping street. You won't be short on things to do as there are many unique things to do in Reykjavik.
Guest rooms are individually designed for a new experience each time you visit. Rooms include a mini-bar, extremely modern bathrooms, and fluffy spa bath robes.
The on-site restaurant has a hip lounge-style vibe that is perfect for enjoying good food, drinks, and company. A delicious breakfast is included daily.
Amenities include an on-site fitness center and a wellness spa. The wellness spa includes a steam spa, hot tub, massage, and facial treatments.
Check Rates: Booking.com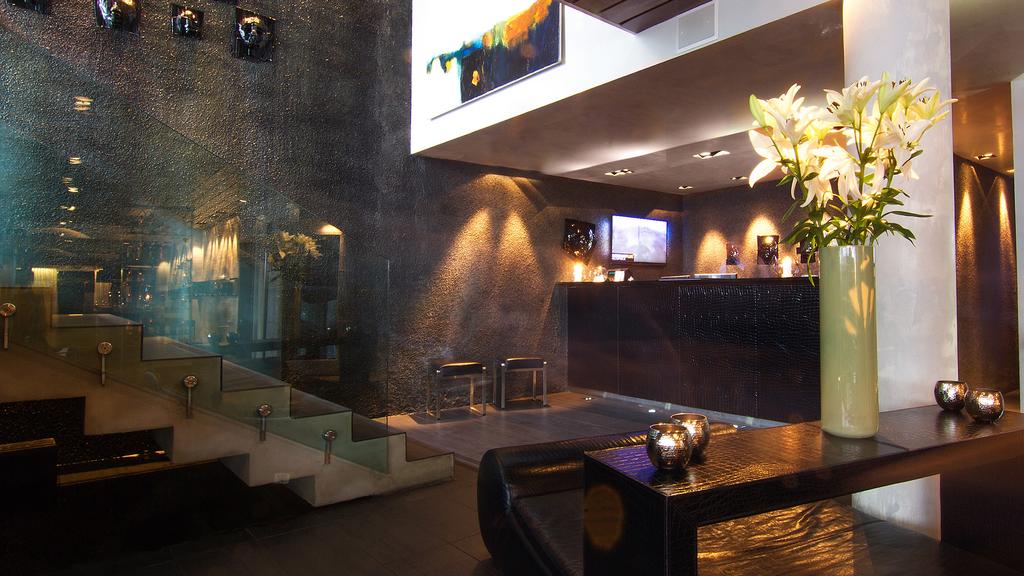 Black Beach Suites
Talk about classic clean elegance!! Black Beach Suites is a stunning property with views that are absolutely breathtaking. There is a serene and meditative vibe throughout this property that is sure to recharge your mind and body.
The rooms are apartment suites that give you a home away from home comfort. Each suite features a private veranda that is perfect for morning reflection.
All units include a kitchen, microwave, toaster and refrigerator. Some units even feature dining areas. There are both ocean and mountain views available at Black Beach Suites making this one of the very special luxury hotels in Iceland.
Check Rates: Booking.com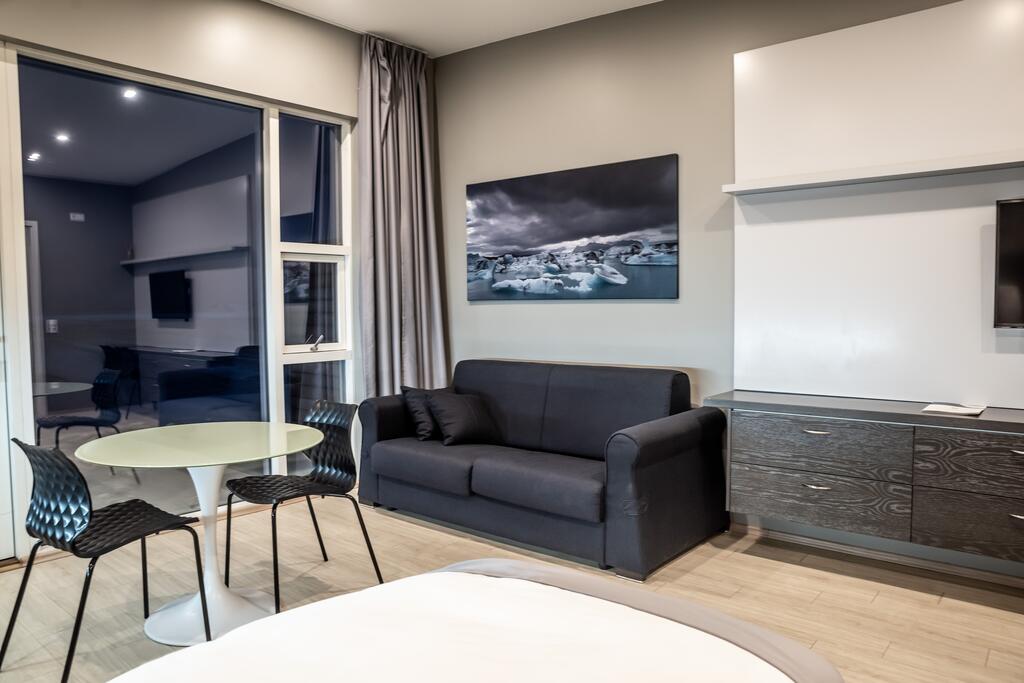 Reykjavik Konsulat Hotel
Reykjavik Konsulat Hotel is located in Iceland's capitol and is only a 5 minute walk from the Harpa Concert Hall. It is part of the Curio Collection by Hilton and it is truly a stunning property that includes a wellness spa and fitness center.
Every guest room includes a private balcony and seating area. The decor is very classic and modern with a lot of 60s styling elements including the furniture and lighting. It has an elegant whimsy that really sets it apart from some of the other luxury hotels in Iceland.
Breakfast is included daily for guests. Other amenities include an on-site restaurant, bar, and coffee shop.
Check Rates: Booking.com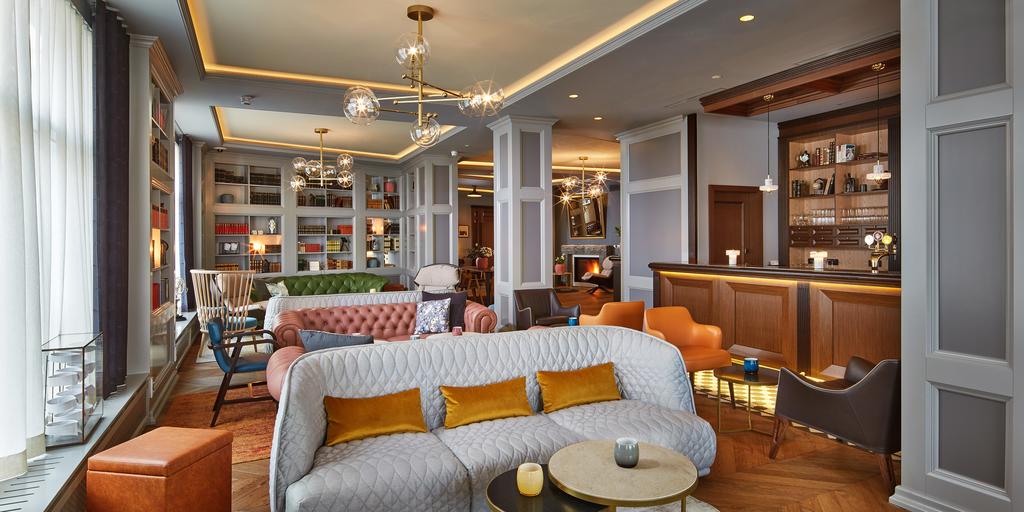 Eyja Guldsmeden Hotel
Eyja Guldsmeden Hotel is another one of the spectacular luxury hotels in Iceland. Conveniently located in Reykjavik, so you will have many options for nearby entertainment and attractions.
You will immediately noticed the gorgeous Balinese-style furnishings, including stunning 4-poster beds that are featured in every guest room. The decor feels simple and light, yet at the same time very graceful and refined.
Amenities include an on-site restaurant that offers local and organic options and a fitness center. All of the provided toiletries are also organic.
Check Rates: Booking.com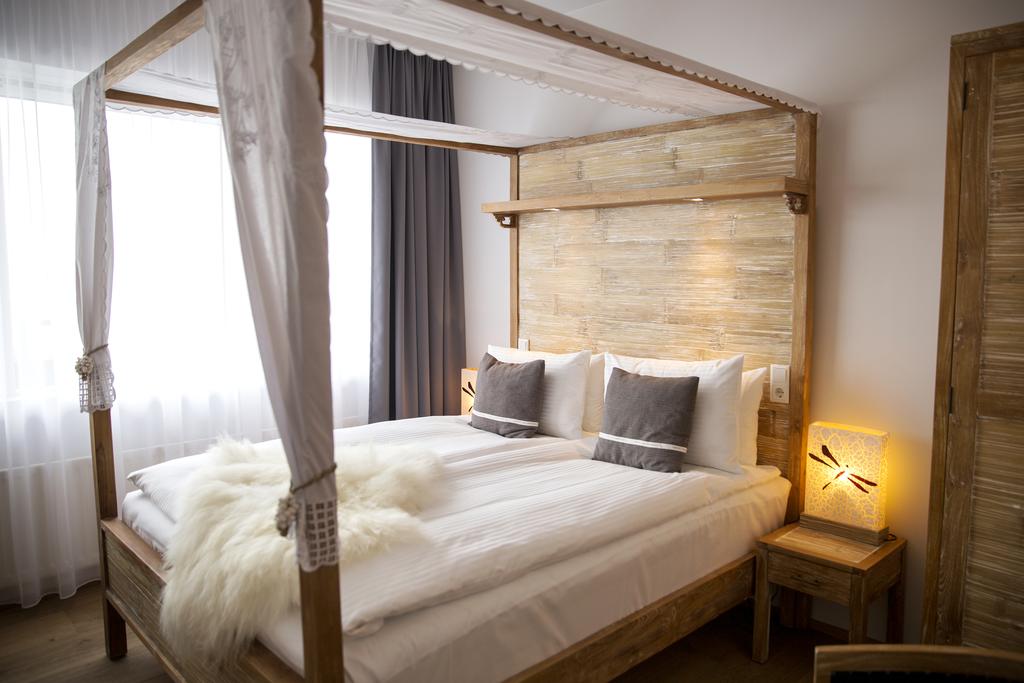 Hotel Husafell
Hotel Husafell is one of the luxury hotels in Iceland that includes an on-site golf course and outdoor hot tubs. Other amenities include an on-site restaurant and bar. The on-site restaurant features a three course fish dinner that is a guest favorite.
Hotel Husafell was honored as one of National Geographic's Unique Lodges of the World. All guest rooms include heated floors, modern furniture and decor, organic Icelandic toiletries, and artwork by local artist Páll Guðmundsson.
There are plenty of nearby activities for your entertainment including horseback riding, hiking, geothermal hot tubs, and cycling. The guest rooms provide a secluded private feel with all of the convenience the main building for dining and other services.
Check Rates: Booking.com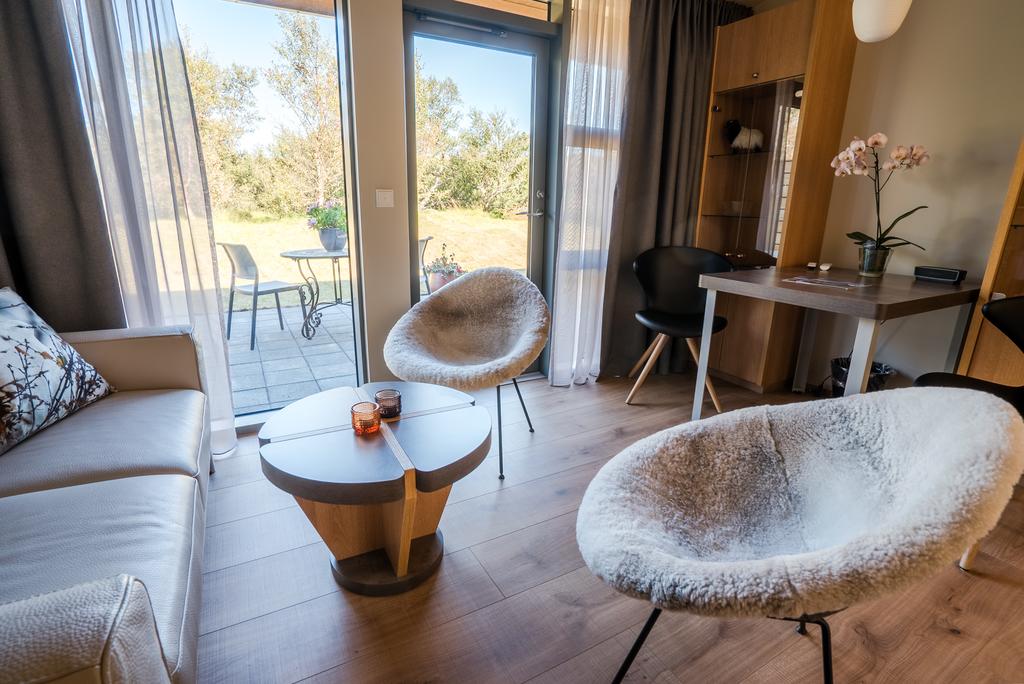 Exeter Hotel By Keahotels
Exeter Hotel is a contemporary hotel that is set in Reykjavik's Old Harbor part of town. One of the really neat parts of Exeter Hotel is that there is an on-site bakery! Other amenities include an amazing on-site restaurant, bar, garden, fitness center, and sauna.
All guest rooms are designed with an industrial decor, modern furniture, and wood floors. A classic continental breakfast is included daily as well as a la carte options that are available for purchase.
Staff are ready and available to arrange tours and other activities for your entertainment. There are several points of interest close by including the Solfar Sun Voyager and Hallgrimskirkja Church.
Check Rates: Booking.com
UMI Hotel
Umi Hotel is a family-run hotel that consists of 28 elegant private guest rooms in a strikingly designed building. The small number of rooms allows the staff to provide first class service throughout your stay. The owners' daughter was responsible for the interior design and lighting.
She states that inspiration for materials and the color pallet of the hotel is drawn from the surrounding nature, the beautiful colors of the Icelandic autumn and shapes and textures from the Icelandic nature.
The upscale restaurant places high importance on using fresh ingredients from the surrounding area to provide the most delectable dishes. The lobster and scallop soup and the smoked duck breast carpaccio are two of their popular items.
The lounge bar features a view of the volcano Eyjafjallajokull and rugged mountain terrain surrounding it. The on-site restaurant offers a brilliant view of the Westman Islands and the southern coastline. Ring Road is just 1.2 miles away, Hvolsvollur is 27 miles away, and Eyjafjallajokull Erupts museum is only a mere 1.9 miles from the hotel.
Check Rates: Booking.com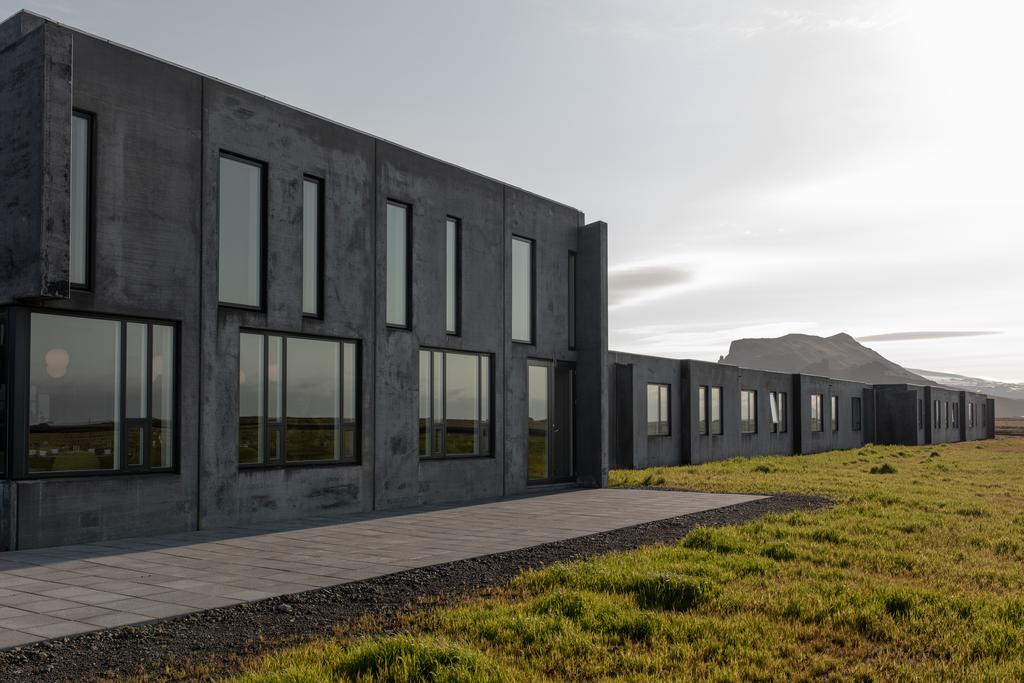 360 Hotel & Thermal Baths
360 Hotel & Thermal Baths is one of the luxury hotels in Iceland that is located in Selfoss. It is right near the Golden Circle Drive so you can easily explore! There is an on-site restaurant that serves local cuisine and even offers vegetarian and dairy-free options.
The suites include separate bedroom and living room areas with very spacious bathrooms that have high ceilings. All windows are very large and open to allow unobstructed views of the stunning landscape.
Other amenities include a spa, geothermal pool, sauna, and relaxing lounge area with an open fire.
Check rates: Booking.com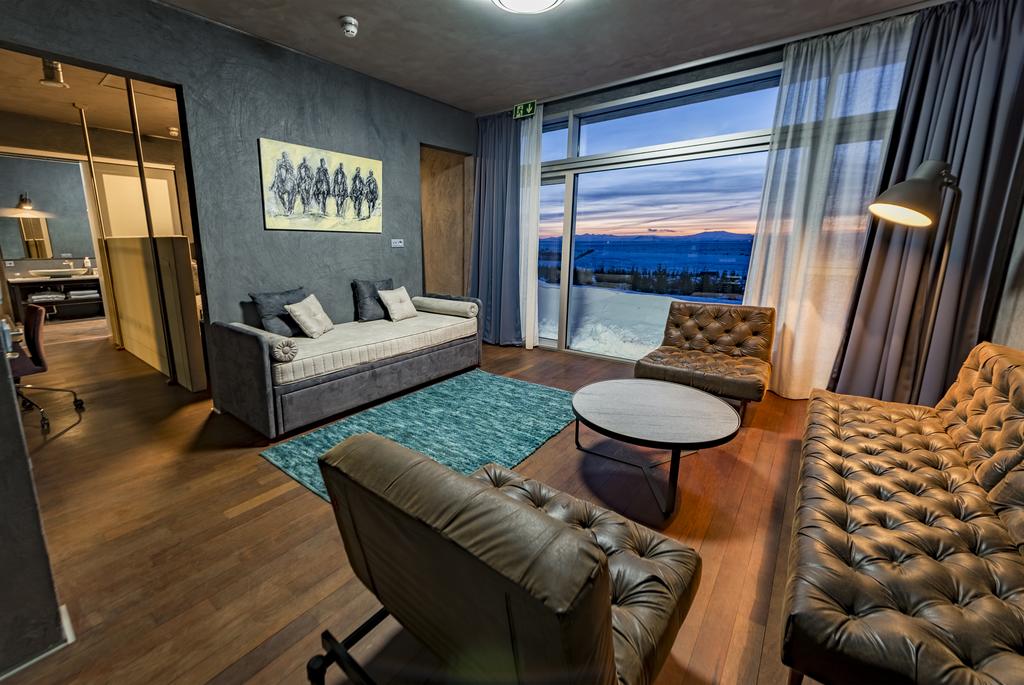 Hotel Ork
Hotel Ork is one of the more family-friendly accommodations among the luxury hotels in Iceland. Located only 28 miles from Reykjavik, Hotel Ork is a wonderful property that includes a resort-style outdoor pool complete with a large water park slide.
There are several types of rooms to select from including budget rooms, superior rooms with balconies, junior suites, suites, and family rooms. The family rooms are a really great option found at Hotel Ork and they include a spacious open floor plan for a more comfortable stay.
An American-style breakfast buffet is included daily and there is an on-site restaurant that serves traditional Icelandic cuisine. Amenities include a spa, hot tubs, a bar, and game rooms with billiards and table tennis. Being a guest at Hotel Ork also provides you with free access to the nearby 9-hole golf course.
Check rates: Booking.com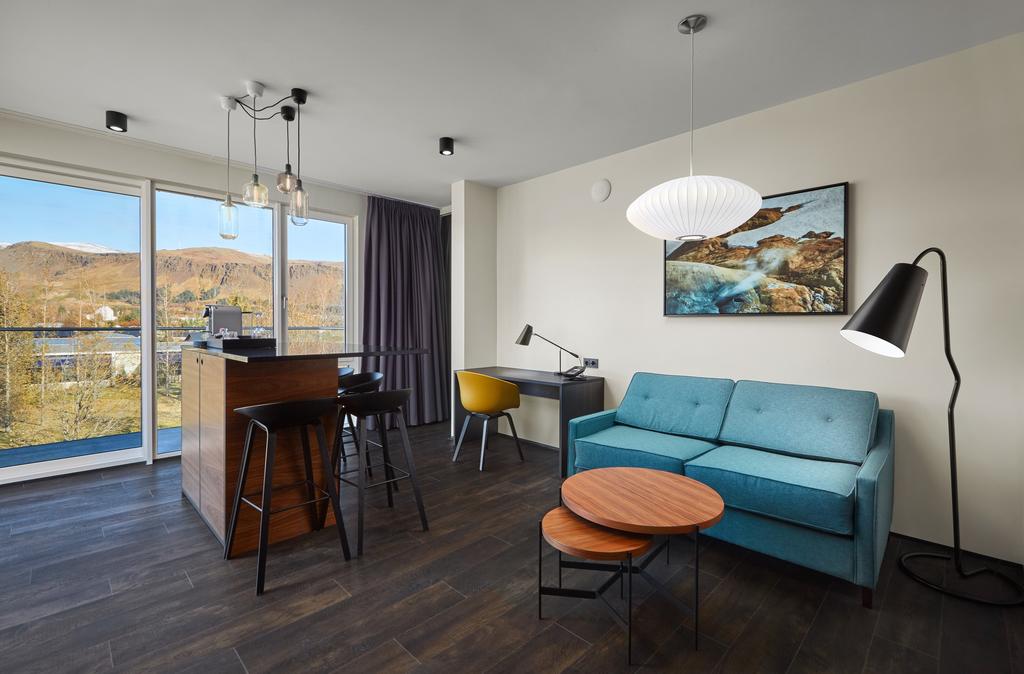 Well, we hope that you have enjoyed touring all of these fabulous luxury hotels in Iceland all around the Ring Road! Every single one is ready to make your stay one to remember with the highest level of hospitality, comfort, and service.
We love how many different styles there are to choose from and know that you will find the perfect one for you on this list. Now, you can see that whether you like a more polished and fancy feel or a more low-key subtle vibe, Iceland has it all! You can even have the luxury experience while still making sure your kids have an entertaining stay.
So, go now and book that awesome luxury trip that's been on your wanderlust list for ages! We hope you have an amazing time and we can't wait to hear all about it.