We seriously cannot imagine anything better than an Iceland honeymoon. Way to go! You have hit the nail on the head with this one.
And congratulations!!! You are getting (or have already gotten) married!!! We are so excited for you and your upcoming honeymoon in Iceland.
Iceland is a country of cliffs, fjords, and waterfalls. You could spend your entire honeymoon in one place and come away with a well-rounded, epically romantic experience.
Of course, we do not recommend that! There are so many things to see and do in Iceland. If you are going to spend your honeymoon here, you really cannot go wrong spending some time exploring.
Iceland also has some great opportunities for relaxation. Did you know there are hot springs located throughout the country? Not to mention all the spas that take advantage of the natural beauty of this magical place.
Whether you want adventure, explore, party, or relax, a honeymoon in Iceland has everything. It is our favorite place to travel for a reason! And now you get to travel and honeymoon in Iceland too!
Did we mention that we are excited for you? Because we are! Your Iceland honeymoon is going to be absolutely amazing.
Whether you are Getting Married In Iceland or flying in for the honeymoon, you are in for a real treat.
Get a FREE printable "Hidden Gems In Iceland" E-book by joining our private Iceland Facebook Group and share your photos and ask for tips and tricks.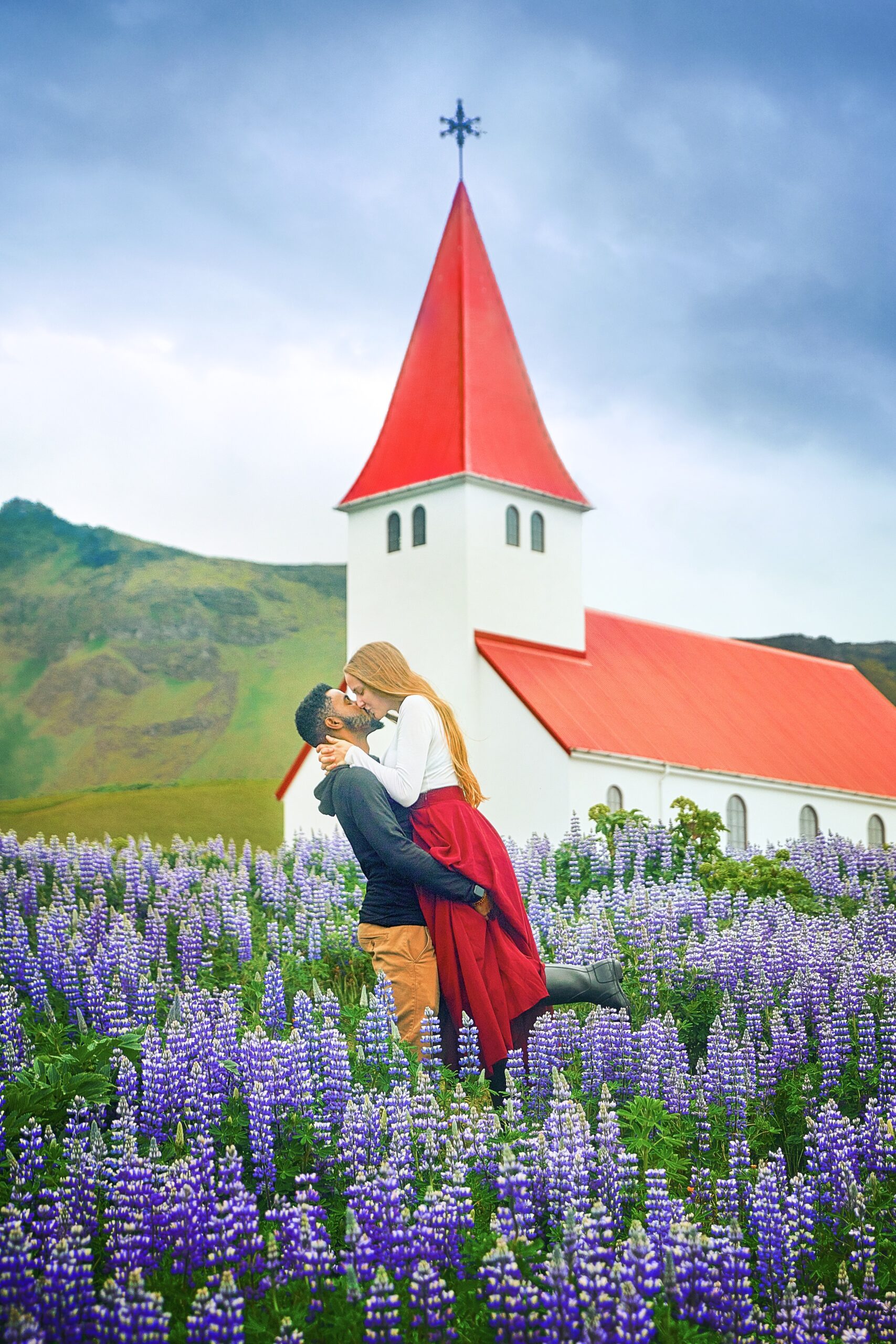 How to Plan a Wildly Romantic Honeymoon in Iceland
Ultimate Honeymoon Itinerary
We have spent a lot of time in Iceland. Can you blame us? We cannot help ourselves–we keep going back!
We are still learning, but we also consider ourselves to be pretty knowledgeable about the country. The best experts are the ones who still know there is more to be learned, right?
That being said, because of all the time we have spent in Iceland, we have a lot of tips and tricks about the best Iceland Itinerary options!
Now, none of these are honeymoon-specific, but are still definitely worth reading through! For the honeymoon-specific info, stay tuned.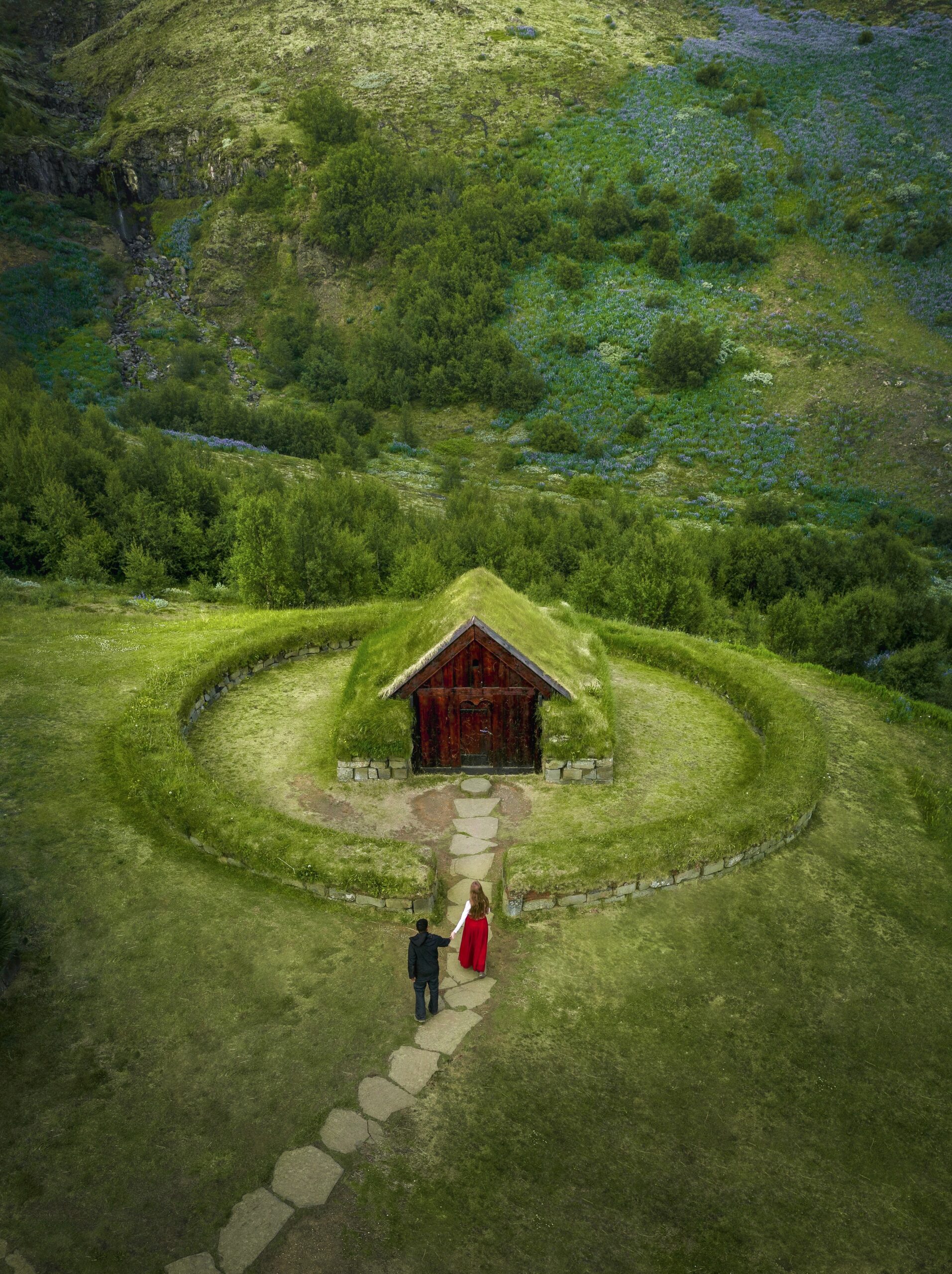 Best Times to Honeymoon in Iceland
We know that you do not always have a ton of control over when you take your honeymoon. Life somehow still manages to happen even when you are trying to hold onto that newlywed bliss. And honestly, would you want it any other way?
The first thing you are going to want to do is weigh the Best Time To Visit Iceland!
However, if you do have any control over the timing of your Iceland honeymoon, we recommend coming during the off-season if you are looking to save. The country is stunning during every single season, so why fight crowds of tourists?
Now, the best time may change depending on what you want to do during your Iceland honeymoon.
Summer is great if you want 24-hour daylight and 100% green everywhere. However, it is also the most crowded time of year and is high on-season for tourists, so keep that in mind. High season also means much more expensive prices for pretty much everything.
Autumn is epic, with northern lights and music festivals. It is also off-season, so the crowds are much smaller and less frequent.
You can still see the northern lights in the winter, and you do not even have to be awake at 2 AM to do it! It is also true winter, with all the snow your heart could desire. Winter in Iceland is still off-season, so prices and crowds are still reasonable.
Spring has its own beauties and joys, including the puffins that come to the island to nest! You might not think it, but Spring is also still considered to be off-season. With less snow, it is hard not to argue strongly for honeymooning in Ireland in the Spring.
Romantic Hotels for Your Honeymoon
We stayed at The Garage during one of our recent Iceland trips, and we cannot say enough about how breathtakingly gorgeous this location is. Just three and a half hours away from Reykjavík, where the international airport is, The Garage Apartments are nestled in the perfect countryside location in Varmahlíð.
Stay here and you will have immediate access to the stunning hills and waterfalls located behind the apartments. Depending on what time of year you visit, you just might be able to explore in full daylight even at 2AM! It is truly one of the Best Places To Stay In Iceland!
Furthermore, the location is great for exploring other places in Iceland too. You could spend all your time in this one spot or you could go out adventuring and easily come back each night. You will not regret choosing The Garage for your Iceland Honeymoon location.
Check Rates: booking.com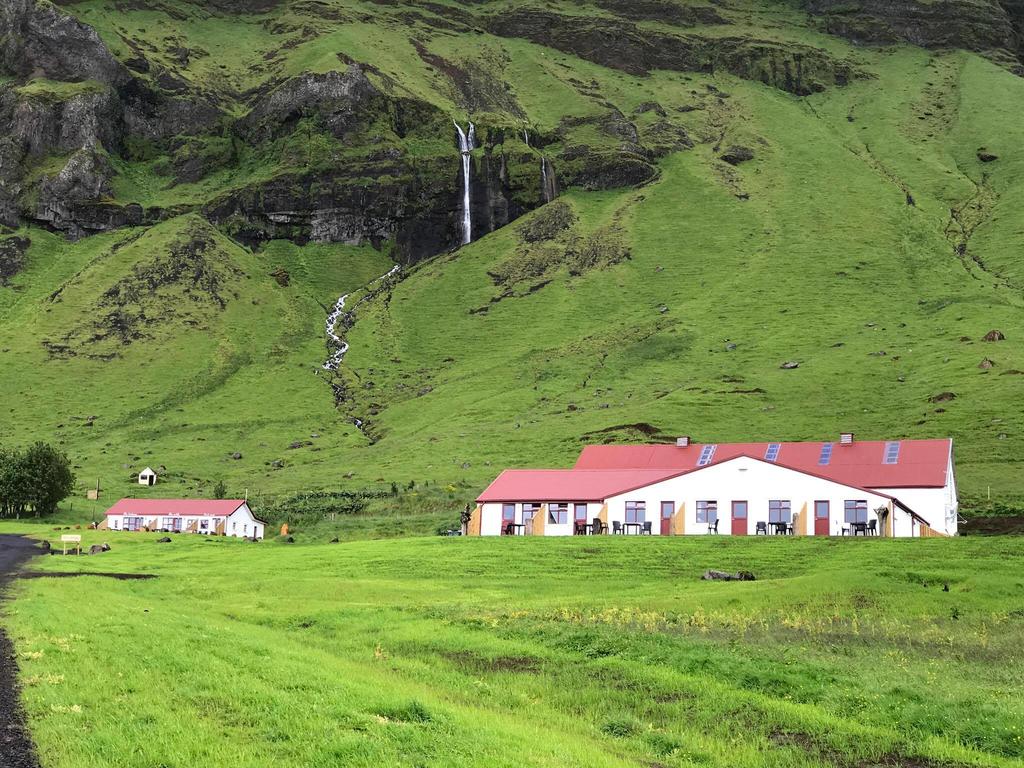 Another favorite location of ours in Iceland is The Retreat at Blue Lagoon Iceland. Blue Lagoon is a world-famous, world-renowned location, and for good reason. This place is remarkable.
You will find The Retreat at Blue Lagoon Iceland in the beautiful Grindavík, just under an hour away from the international airport in Reykjavík. If you are interested in being close to the ocean, definitely consider staying here.
Another reason to choose this one is the sheer luxury of it. Guests have unlimited access to the Retreat Spa, the Retreat Lagoon, the Blue Lagoon, and the Blue Lagoon Ritual. There are also great hiking opportunities all around.
This stop is in a great area and is actually on our list of Best Luxury Hotels To Stay In Iceland. In this post, we offer suggestions for where to stay around the Ring Road!
Check Rates: booking.com | hotels.com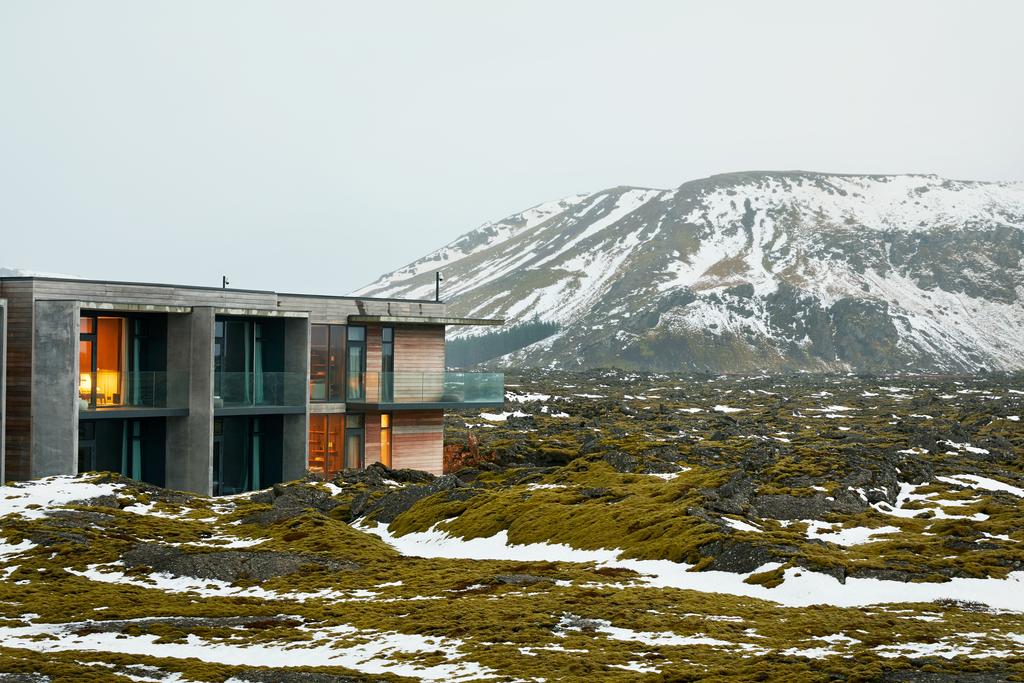 Helllloooo Northern Lights, hello Hotel Rangá. If you are going on your honeymoon in Iceland because you need to check the Northern Lights off your bucket list, give this luxury hotel a try. We are telling you, this place is stellar.
Hotel Rangá is located in Hella, which is about an hour and a half from the international airport in Reykjavík. It is a short drive from here to the ocean, as well as to a number of fjords.
Or you can just stay at the hotel the whole time to view the Northern Lights. No judgment here! The hotel even turns out all the lights when the Northern Lights appear to heighten the viewing experience!
Check Rates: booking.com | hotels.com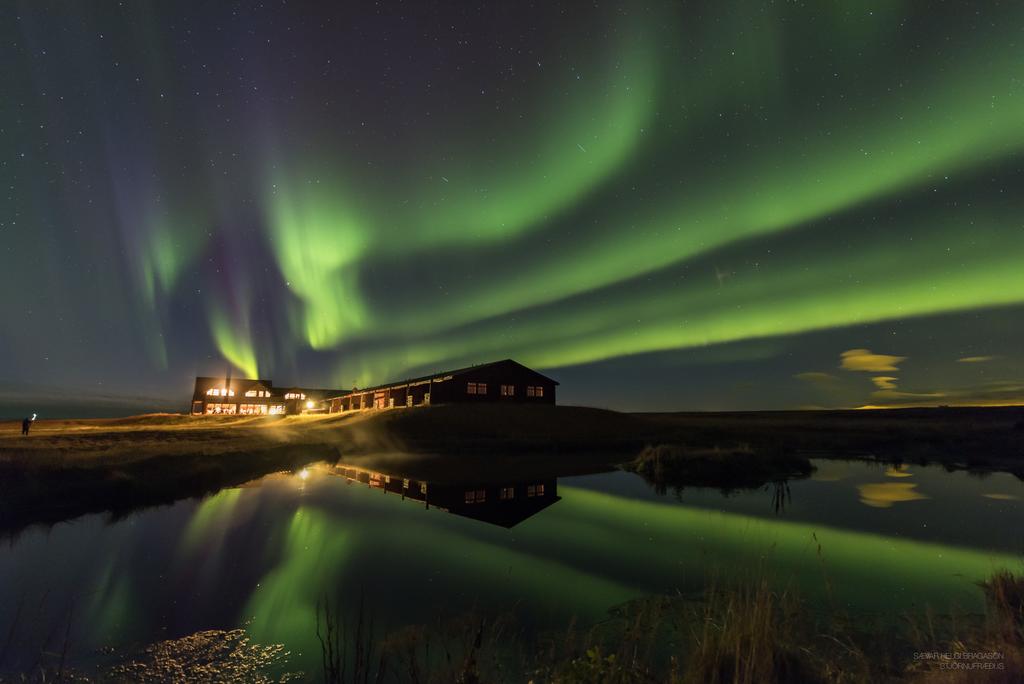 Why not base your Iceland honeymoon out of the same city the international airport is in? Hotel Borg by Keahotels is located in Reykjavík, making it an excellent base for your Iceland honeymoon.
As if the location was not already a great argument for considering this one, it is also a historic landmark. Hotel Borg by Keahotels was completed in 1930 and still has some of the original decor!
It also features an in-house spa and gym, and the Laugavegur shopping street is a short walk away. Reykjavík has a rich city and nightlife and will offer an experience to remember.
Check rates: booking.com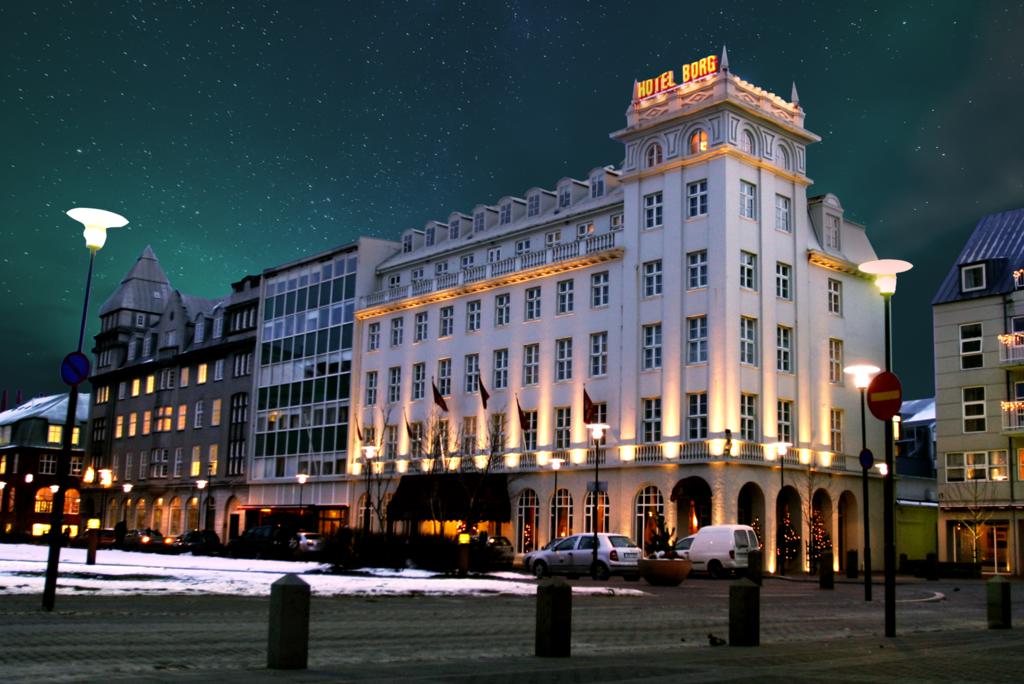 Another fantastic option for seeing the Northern Lights is Hótel Búðir. Even if you are not doing your Iceland honeymoon during Northern Lights season, Hótel Búðir has plenty of views to occupy your interests.
Your trip from the Reykjavík airport is a little longer for this one, at about two and a half hours. However, that means that this location is pretty remote. And that means that if you are for the Northern Lights, your view will be unspoiled by any town or city lights.
Hótel Búðir is also close to the Snæfellsnes National Park. The views include glaciers, the sea, and lava fields. You can even take helicopter sightseeing trips!
Check rates: booking.com | hotels.com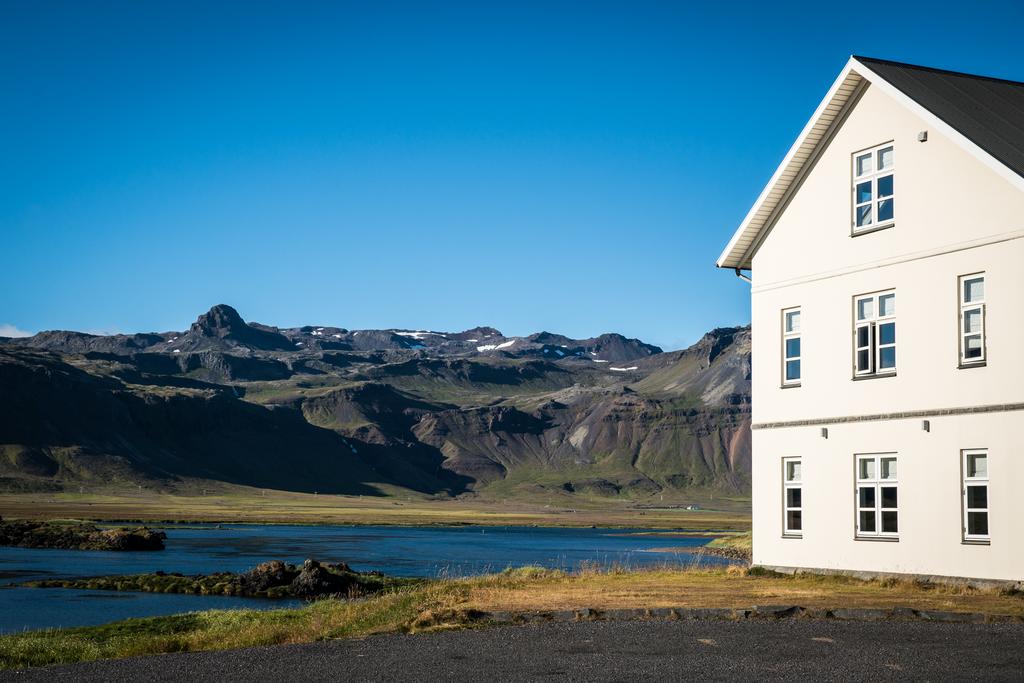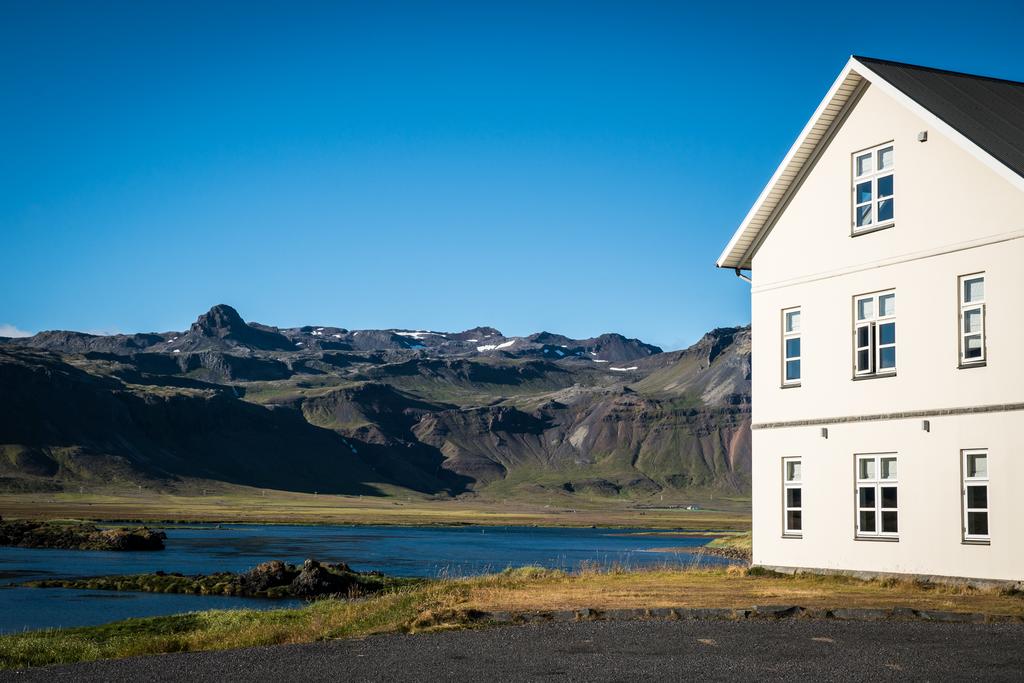 Okay, first and foremost, does anything sound more Icelandic (or more epic) than the Frost and Fire Hotel? True to the vibe the name gives off, the Frost and Fire Hotel offers one of the most authentic Iceland experiences.
Geothermal springs abound in Hveragerdi, where this hotel is located. It is also close to the Thingvellir National Park. With all of its seclusion and wilderness, you might be surprised to learn it is only about 45 minutes from the international airport in Reykjavík.
With only 22 rooms, this one sells out fast. You will want to book it the second you have a good idea of when your honeymoon will be. It might be one worth being a little flexible with your timing.
Check rates: booking.com | hotels.com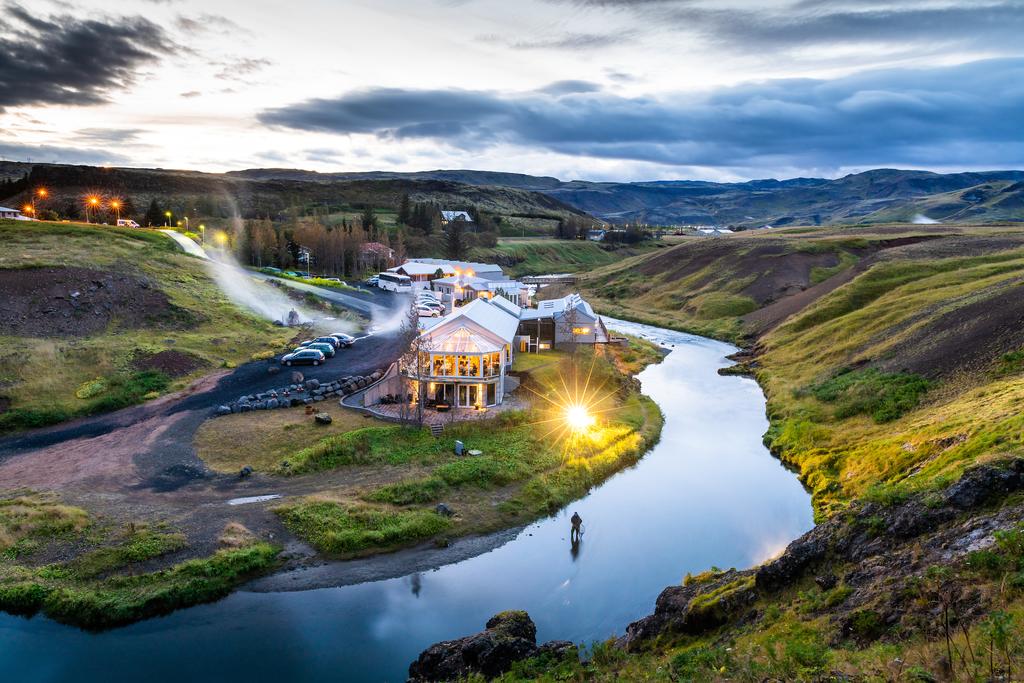 Siglo Hotel offers an opportunity to experience Iceland and a traditional fishing village during your Iceland honeymoon. Located in Siglufjörður, we are telling you, everything about this place is authentic and lovely.
Now, Siglo Hotel is located five hours away from the airport in Reykjavík. Siglufjörður used to only be accessible by boat and has only been open by road since 1967. So it is far, but the far-ness is part of what makes Siglufjörður so truly special.
The hotel is right on the dock. Even though the village is so newly accessible, Siglo Hotel is very modern. If you take the time to get here, you are bound to love it.
Check rates: booking.com | hotels.com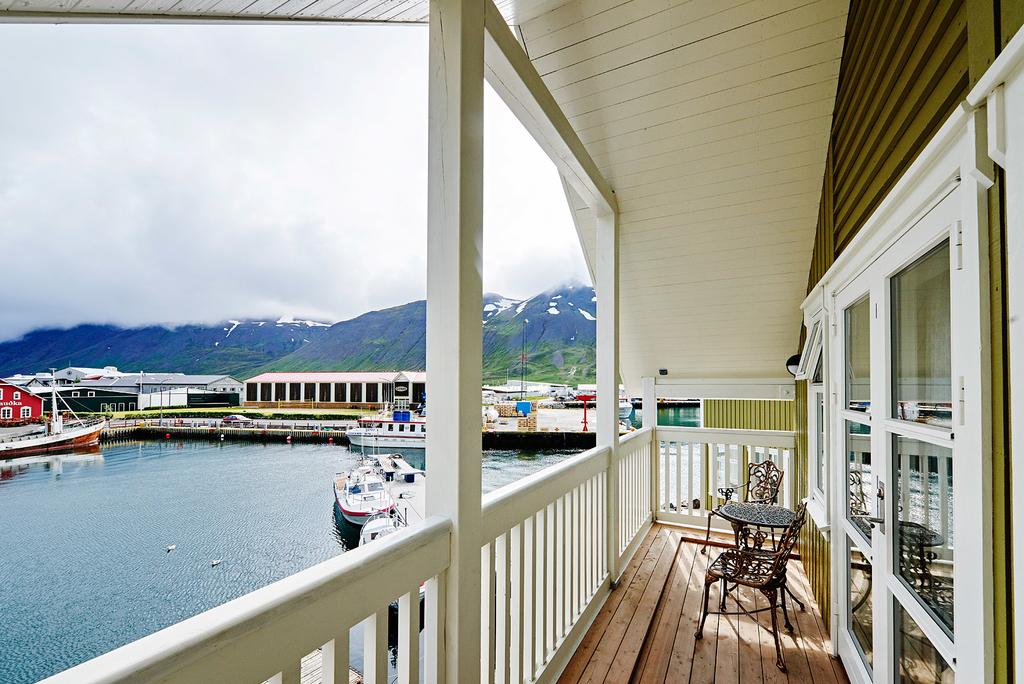 If driving five hours is not really your idea of romance, but being somewhere remote and secluded is, check out Hotel Glymur. A reasonable one-hour drive from Reykjavík airport, it is easy to get where you want to go from here.
Stay at Hotel Glymur and you will be able to bathe in their fantastic outdoor hot tubs with pristine views of the fjord. You can also see the fjord from the Icelandic restaurant inside the hotel.
This is another great spot from which to view the Northern Lights! You can also go hiking, fishing, and horseback riding nearby.
Check rates: booking.com | hotels.com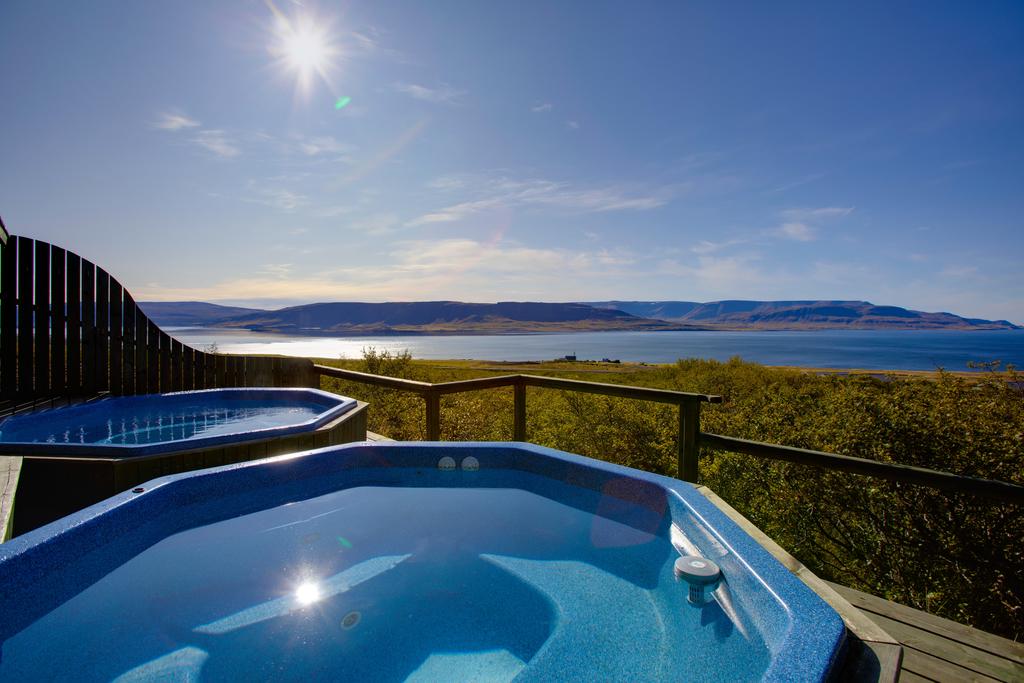 What to Pack for Your Iceland Honeymoon
#1. A Travel Adaptor Specifically Designed For Iceland Outlets
Listen, not all outlets are designed equal. If you are coming to Iceland from another country, especially if you are coming from the USA, you are going to need a travel adaptor!
Make sure to add a travel adaptor specifically designed for Iceland outlets to your Iceland packing list. You don't want to have dead electronics during your Iceland honeymoon, so make sure to invest in an adaptor!
#2. Reusable Filtered Water Bottle To Save Time And Money
While the drinking water in Iceland is considered safe, it will still be different than where you are from. As a result, if you have a sensitive tummy, you may pick something up when drinking unfamiliar water.
You will also be spending a considerable amount of time outside (we assume!) so come prepared. Stay hydrated, and bring a reusable filtered water bottle.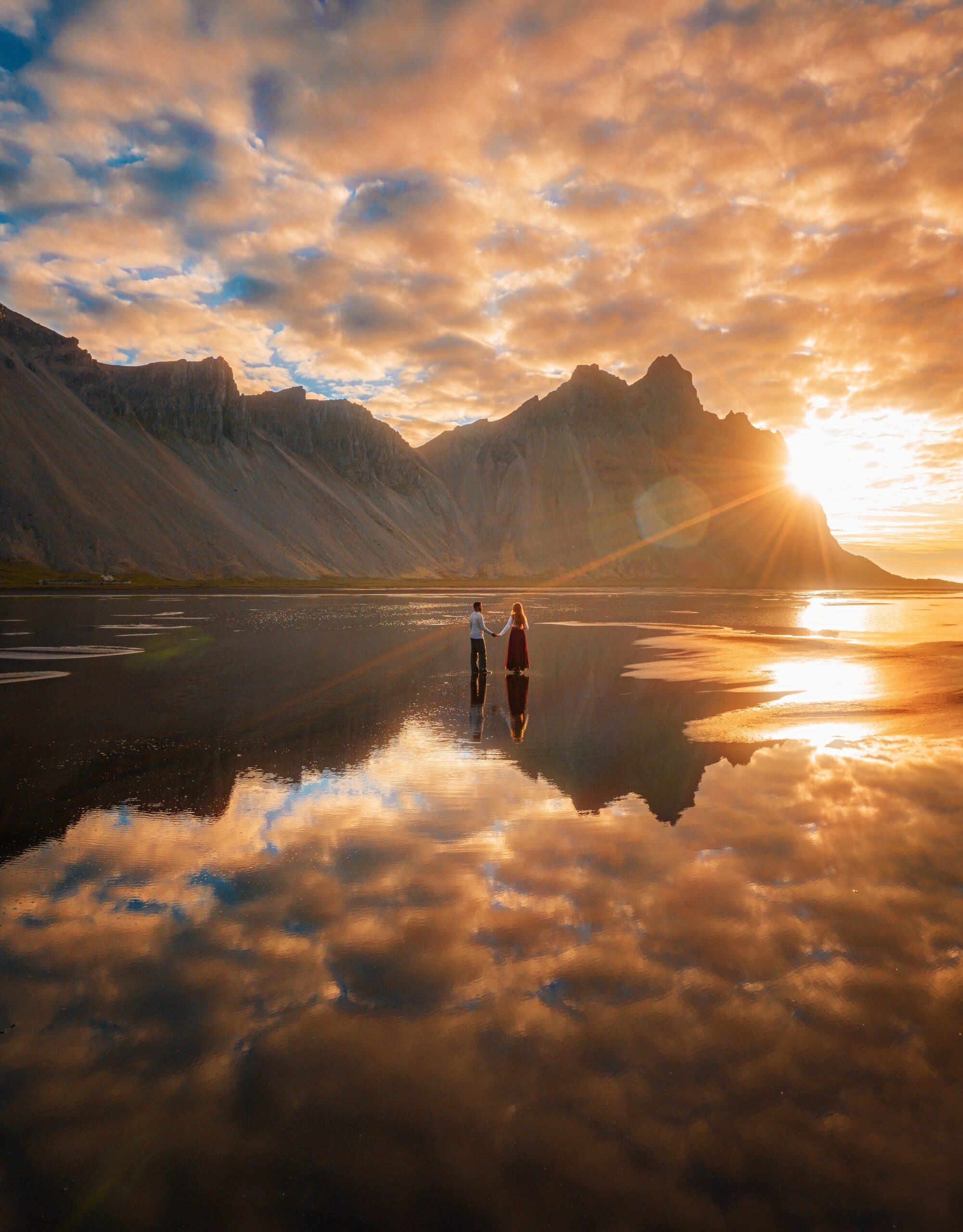 #3. Add A Poncho, Instead Of An Umbrella, To Your Iceland Packing List
Have three hands? Unlimited space? No? Then pack a poncho.
Ponchos have tons of benefits in addition to keeping your hands free to do more important things (like taking selfies!). They also save space. Trust us, they fold up teeny tiny and can absolutely go everywhere with you.
Also, they will keep you so much better covered than an umbrella! If you like actually staying dry and doing whatever you want with your hands while you are at it, bring a poncho.
And while you are at it, pick a poncho that is made of quality material so it doesn't rip when you put it on.
#4. When Packing For Iceland, Don't Forget A Portable Power Bank
It is a truth universally known to humankind that phone batteries never last as long as you want them too. You will not regret purchasing a portable power bank to bring along for your Iceland honeymoon.
Portable power banks generally cost from $10-$40 and will help you recharge your phone on the go. Please do not forget to add this to your Iceland packing list, even if you aren't usually on your phone, because you don't want to miss the chance to take photos, document, and post on social media!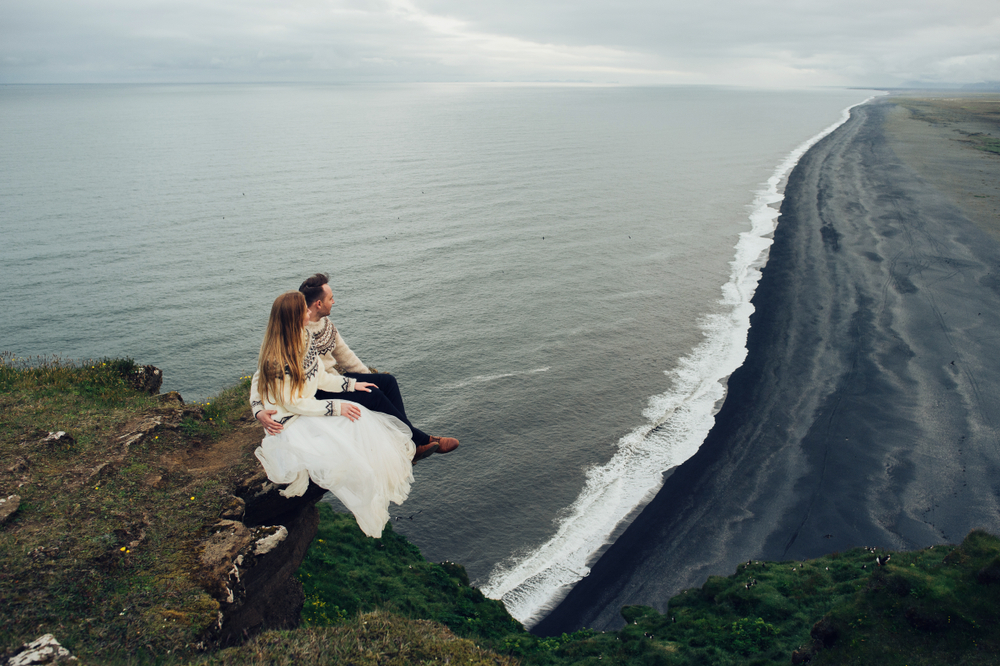 #5. An Anti-Theft Bag To Keep Your Valuables Safe
Theft and pickpocketing are big in many major European cities so this is the best practice for traveling around the world no matter where you are. Simply wear a cross-body bag [never a backpack] and keep your hand on the zipper at all times.
If you don't already have an anti-theft cross-body bag added to your Iceland packing list, now is the time to make some adjustments. You want to be safe and secure during your Iceland honeymoon!
#6. At Least One Pair Of High-Quality Walking Shoes
You are going to do a lot of walking during your Iceland honeymoon. Even if you do not plan to do a lot of walking, we can almost guarantee that you will still do more than you think.
Do yourself a favor and invest in at least one pair of high-quality walking shoes for the trip. You want to save your legs, back, and feet, from pain– so make sure to pack good shoes for your Iceland honeymoon!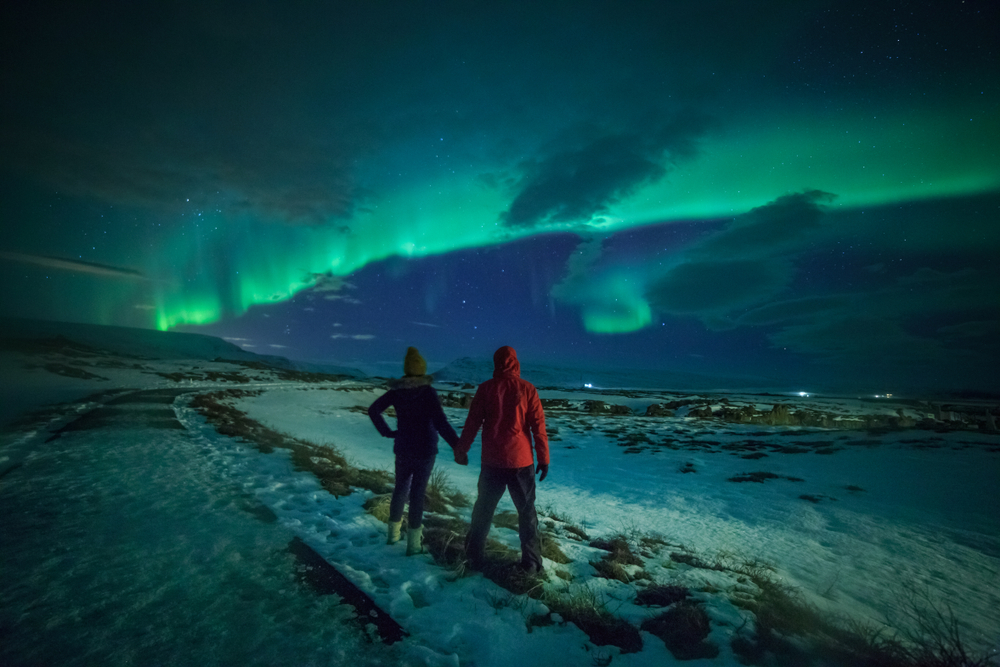 What to Do on Your Honeymoon in Iceland
Visit Glaciers
There are many affordable Iceland Glacier Tours that you can choose to go on! Or you can visit some of the glaciers all on your own!
Vatnajökull is Europe's biggest ice cap and is also home to the highest peak in Iceland. If you decide to visit, you will absolutely have to come as part of a tour and have a guide due to the extremely challenging conditions. However, there are plenty of smaller parts of the glacier you can visit nearby!
Svínafellsjökull is part of Vatnajökull and offers just as much excitement without so much challenge. Famous for being ultra blue, people come from all over the world to hike this 1000-year-old glacier. You might even recognize it from The Game of Thrones and Batman Begins!
The Snæfellsjökull Glacier is believed to be one of the energy centers of the earth, which means some pretty magical stuff happens around here. It has its own energy and mystery to it, and would definitely be a romantic place to visit during your Iceland honeymoon! We highly recommend using a professional guide or a guided tour for this one.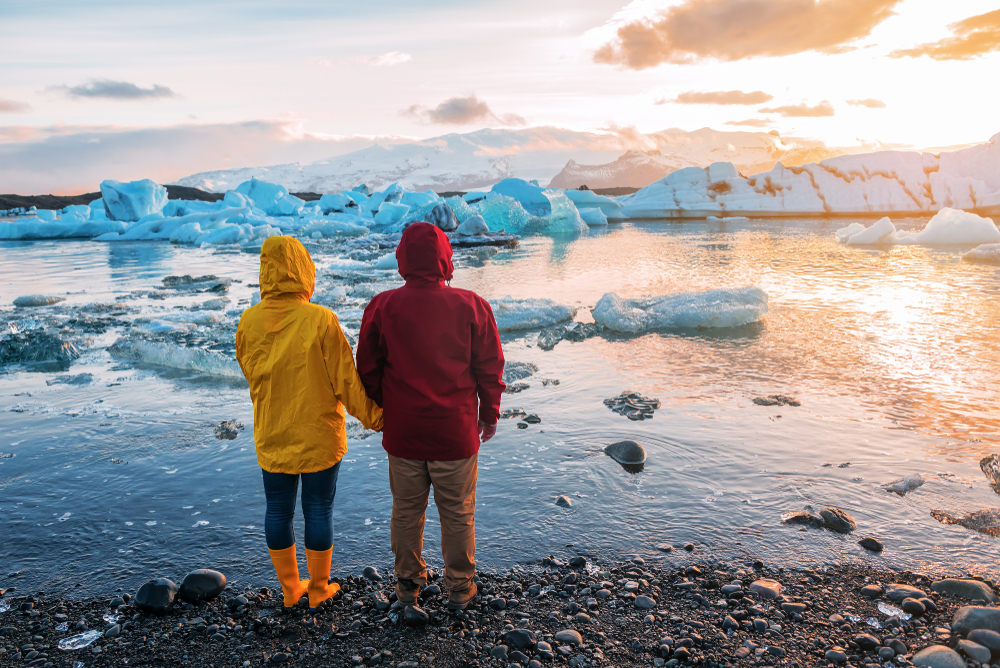 Check Out Some Volcanoes
If you would like to mix glaciers with Volcanoes, we suggest visiting Mýrdalsjökull. This glacier is located right over the volcano Katla, which is active and a couple of decades overdue to erupt. The area is under constant monitoring to ensure safety, and all kinds of tours abound in this location.
You might remember when Eyjafjallajökull erupted back in 2010, as it disrupted quite a lot of travel with all the volcanic ash it put into the air. It is another volcano located underneath an ice cap and is not that far from Mýrdalsjökull. If you do not wish to hike you can take a Super Jeep tour.
For a little less ice with your volcano, visit Krafla. While it used to be one of the most active volcano regions of the country, it has since settled down to being moderately active. Here you will see lakes, waterfalls, and evidence of centuries of lava flows.
Go Hiking
Iceland has hikes of every length and difficulty you can imagine. Considering you will be on your honeymoon, we recommend the Reykjadalur Trail. It is close to Reykjavík, only takes three hours to do, and brings you by a warm river supplied by hot springs that you can bathe in.
This is one of the best stops around Iceland's Ring Road. If you happen to be driving in Iceland, you will want to ensure that you make time to see it!
Another decently do-able hike is Mount Esja, which is also close to Reykjavík! This one has an easier longer trail or more challenging shorter trail, with plenty of amazing viewpoints along both. Both take you to the top in about two to four hours, and the panorama there is breathtaking.
One that is just a little longer, but that we think is worth the effort, is the Glymur Waterfall Hike. Along the way you will see an enchanting cave and river, and at the end is an absolutely stunning view of the Glymur Waterfall. All in all the hike is 3.8 miles long and should take between four and six hours to complete.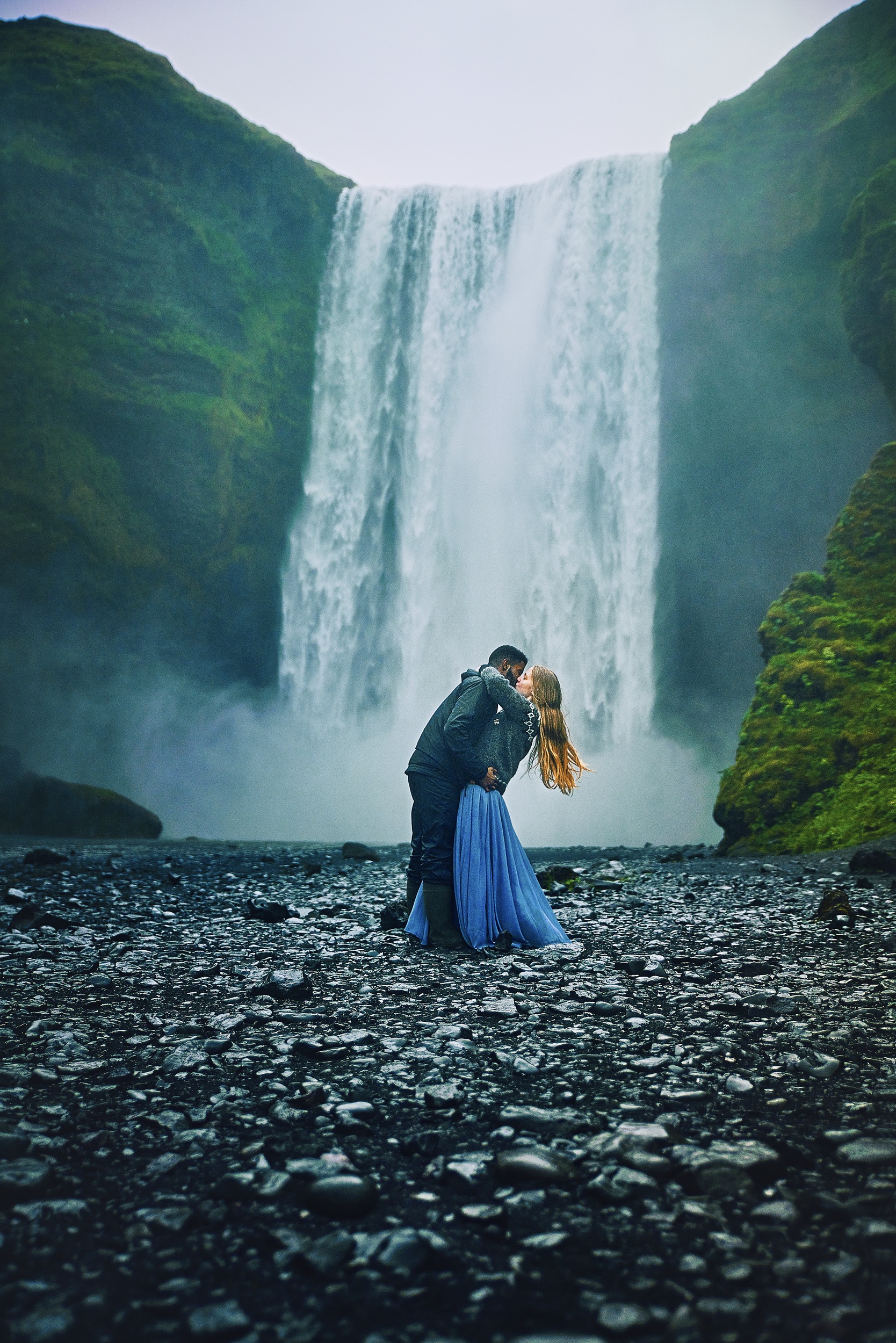 Bathe in Hot Springs
You simply cannot plan an Iceland honeymoon and not bathe in hot springs–not on our watch! If you are not sure about it, try Reykjadalur. It is a short drive from Reykjavík, and a hike of just shy of an hour will get you to the beautiful hot springs.
For a charming and colorful landscape while you bathe, try Landmannalaugar. Surrounded by popular hiking trails, this is a great place to spend the day with your new spouse. You can spend minutes or hours in the hills, and then relax in the hot springs after.
There is also Hrunalaug Hot Spring which is perfectly intimate for spending time with your honey on your honeymoon! It is also hot, not just warm!
When Eyjafjallajökull erupted in 2010 the hot springs of Seljavallalaug were completely covered by ash. Through a massive effort, volunteers cleaned and restored the waterfall surrounded springs, and they are available again to bathe in! You will feel as if you have left the world behind when you come here to soak.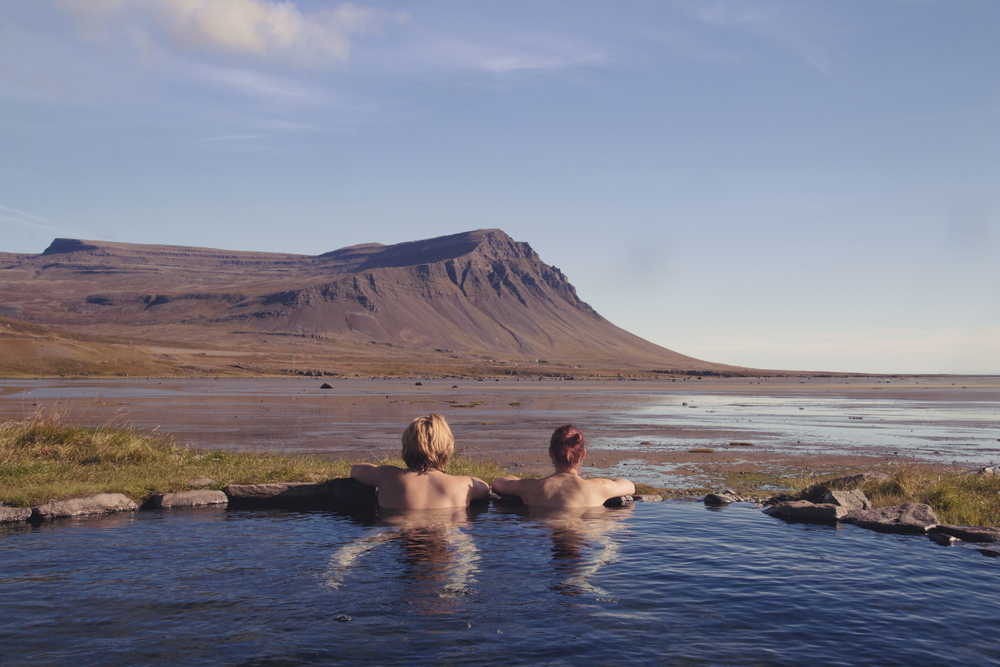 Visit the Blue Lagoon
The Blue Lagoon deserves a spot of its own because it is an experience of its own. It is the most famous hot spring in Iceland. Iceland! A country famous for its hot springs!
Honestly, once you see any pictures–any pictures–you will understand why. The Blue Lagoon is absolutely astounding.
Do not let its reputation as touristy fool you, this is not some cheap tourist trap without substance. We are telling you, the Blue Lagoon is a must-see.
You are going to need to budget for this one if you choose to experience it. Pricing varies on which package you choose–we have chosen the cheapest one before and it was great!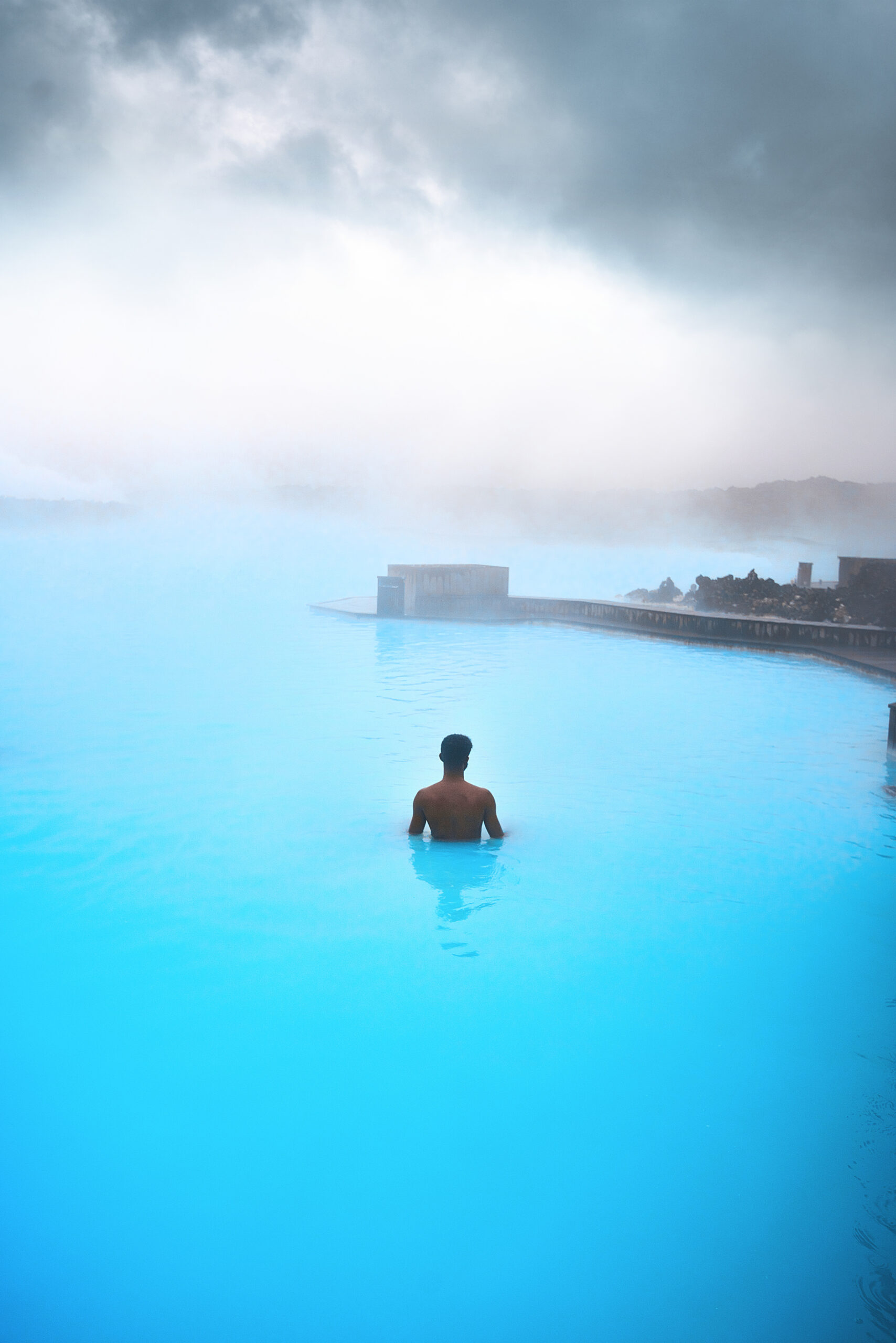 Explore National Parks
Of Iceland's three official national parks, Þingvellir is the oldest. Steeped in Icelandic culture and history, this national park is central to Iceland as we know it today. It is home to the Langjökull glacier, Öxarárfoss waterfall, and the glacial spring Silfra Fissure.
Vatnajökull is Iceland's largest national park and contains the Vatnajökull glacier we mentioned above. Here you can go ice caving, ice climbing, camping, and hiking. You can even see the Northern Lights!
Snæfellsjökull is the newest national park and is packed with variety even though it is much smaller. Also known as Snaefellsnes, it is sometimes referred to as "Iceland in miniature" because of its glacier, caves, lava fields, and cliffs. It is also very close to Reykjavík and perfect for day trips and tours.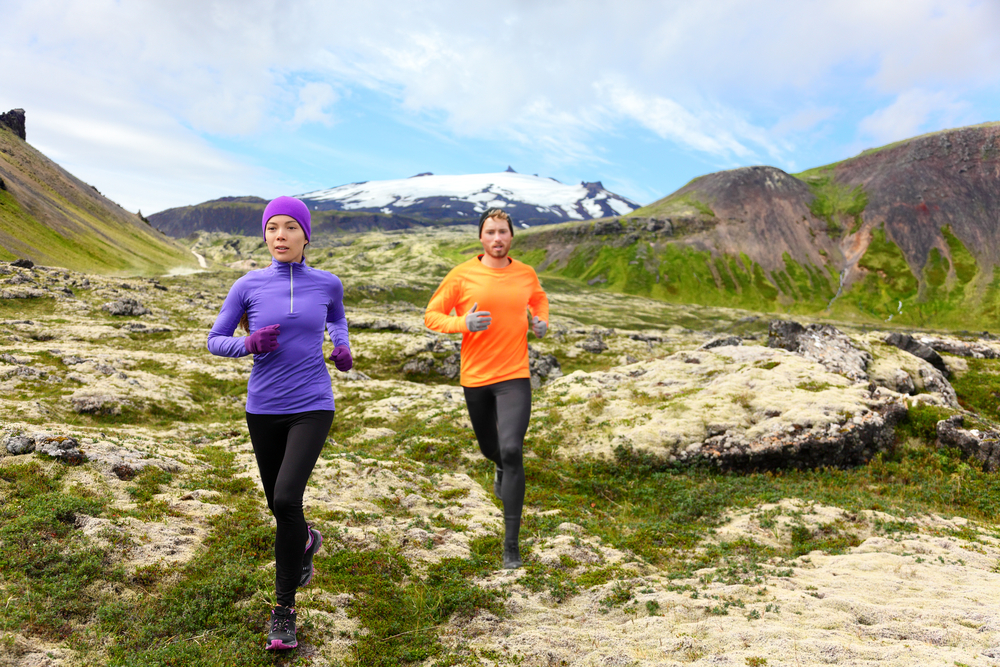 Drive the Ring Road
The Ring Road in Iceland is a great way to experience everything mentioned above! It is a road that goes all the way around the island of Iceland and gives you the opportunity to get a feel for everything the country has to offer.
Drive this road, and it will take you right by the Vatnajökull glacier we mentioned above. You can also see the Eyjafjallajökull volcano along the way, as well as several national parks. Parts of the Ring Road close during winter, but the majority is kept open.
Keep in mind that the Ring Road is 1332 kilometers, or 828 miles, long. You just are not going to drive the whole thing during your honeymoon, and that is okay! Just pick the parts of Iceland you most want to see, and then travel the Ring Road for the most scenic route.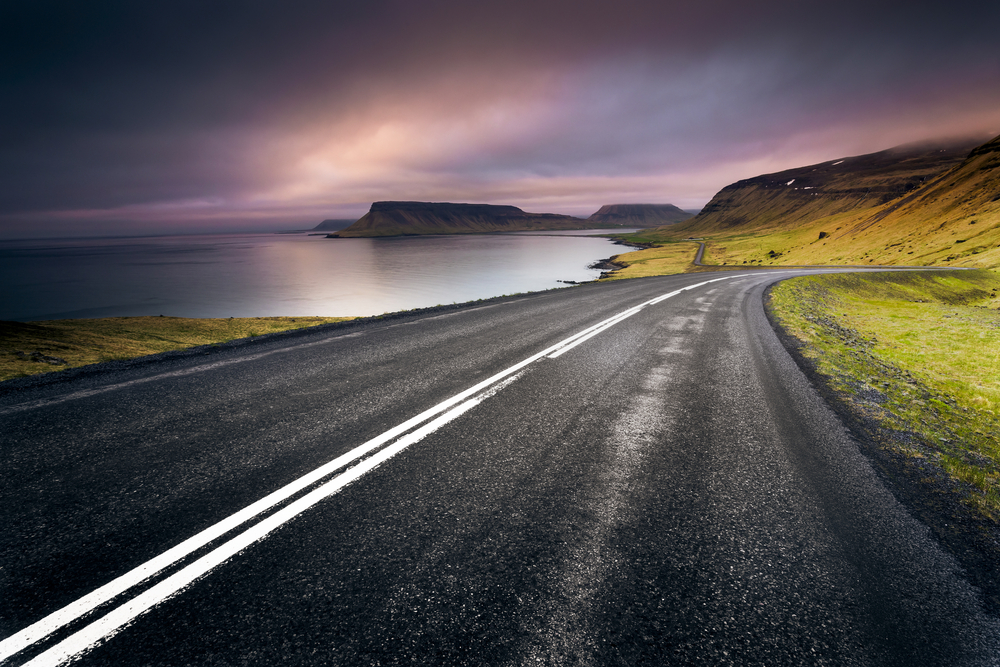 Do the Landmannalaugar Tour
Landmannalaugar is located inside and known as the pearl of the highlands of Iceland. It is an 11-16 hour tour, making it the perfect day trip for your Iceland honeymoon!
Keep in mind that the highlands can only be accessed during certain times of the year. If you are coming in the high season, definitely take the opportunity to do this one.
We recommend visiting the highlands as part of a tour because some of the roads here can be quite dangerous. Just do the tour, and then you will not have to worry about missing any turns or driving too close to any edges.
On the tour, you will have the opportunity to see active volcanic landscapes. There is something wild and alive about the Iceland highlands, and we think you are going to love it!
Reserve here: Tour Of Landmannalaugar: Pearl Of The Highlands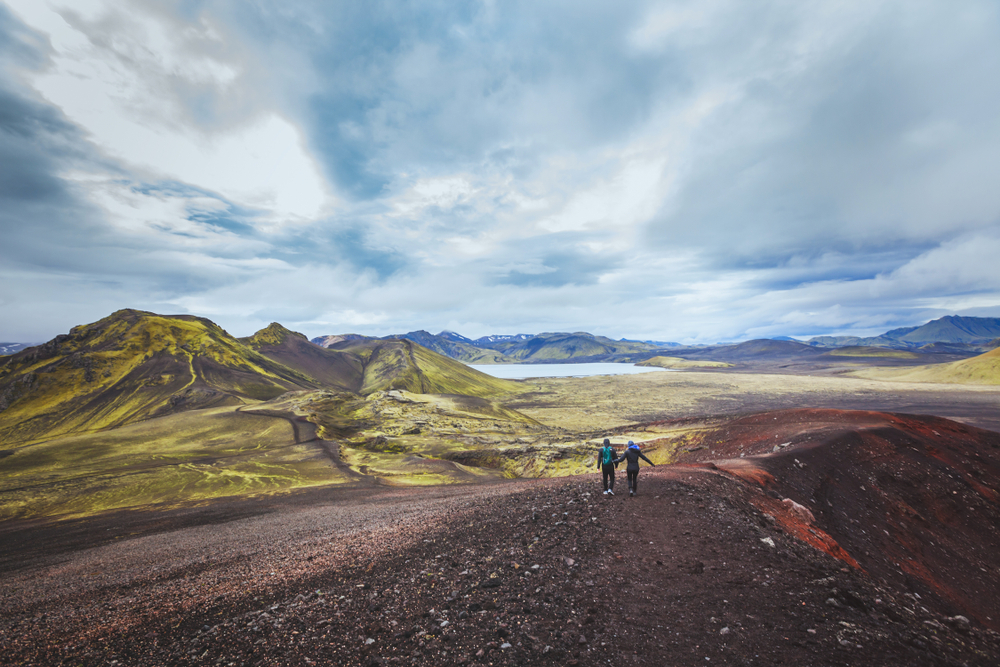 Experience the South Iceland Full-Day Tour
We love the South Iceland Full Day Tour because, well first of all because it is amazing, but second of all because it is right outside of Reykjavik! At ten hours long, it is the perfect amount of time to get away and then still be able to return to your hotel before it is crazy late.
You will see black sand beaches, waterfalls, and can even add on a glacier visit if you would like! Whichever tour you choose, this is one of the best tours you can experience during your honeymoon in Iceland. You will stop at all the Best Locations On The South Coast!
Book here: South Iceland Tour From Reykjavik
Reserve Now: South Iceland Tour With Glacier Lagoon Visit And Boat Tour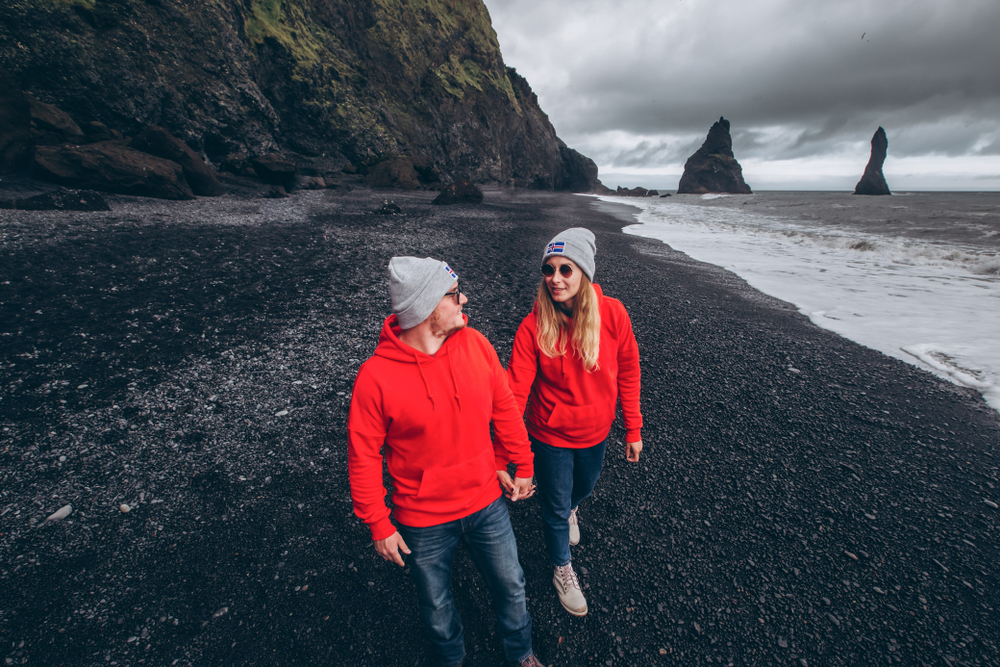 Getting to Iceland
Keflavik Airport is the only major airport in Iceland and is, therefore, the most likely one that you will fly into. We recommend checking out Skyscanner to find the best and most affordable flights into Iceland. We use this tool to discover the best flights for our trip because you can easily compare rates.
A common misconception is that this airport is located in Reykjavik but it is not! Keflavik Airport is located about 45 minutes away from the city of Reykjavik.
If you are not renting a car in Iceland or are going to be taking tours, you will want to take this Reykjavik/Keflavik Transport bus. You can buy tickets in advance here!
This is also a great option if you are going to be picking up your rental car from Reykjavik instead of the airport.Keflavik Airport is where your Iceland honeymoon will begin and it is a sleek and modern building. Getting through customs is easy and there are places to take out or exchange money right in the airport.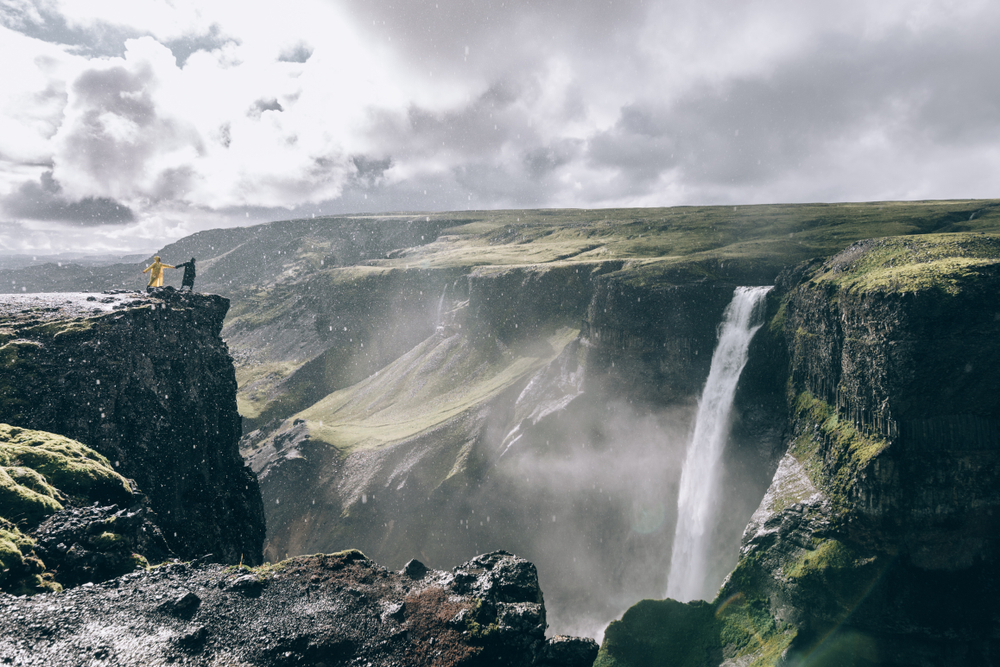 Getting Around During Your Honeymoon
Whatever the time of year, renting a car and driving in Iceland is quite easy to do. You do NOT have to rent a 4×4 vehicle to complete this Iceland itinerary, even if you visit in winter!
The roads are well maintained, and you will be able to drive where you want to go if you do not want to utilize public transportation.
We created this post to teach you how to drive in Iceland and it is a great read to prepare yourself. Iceland has speed cameras set up around the country, so we seriously recommend sticking to the speed limit!
When driving in Iceland, you will also have to factor in gas because it can get pretty pricey. To fill up a small economy car will cost you $70-$80 USD. Keep in mind that Iceland has some great trains and public transportation as alternatives.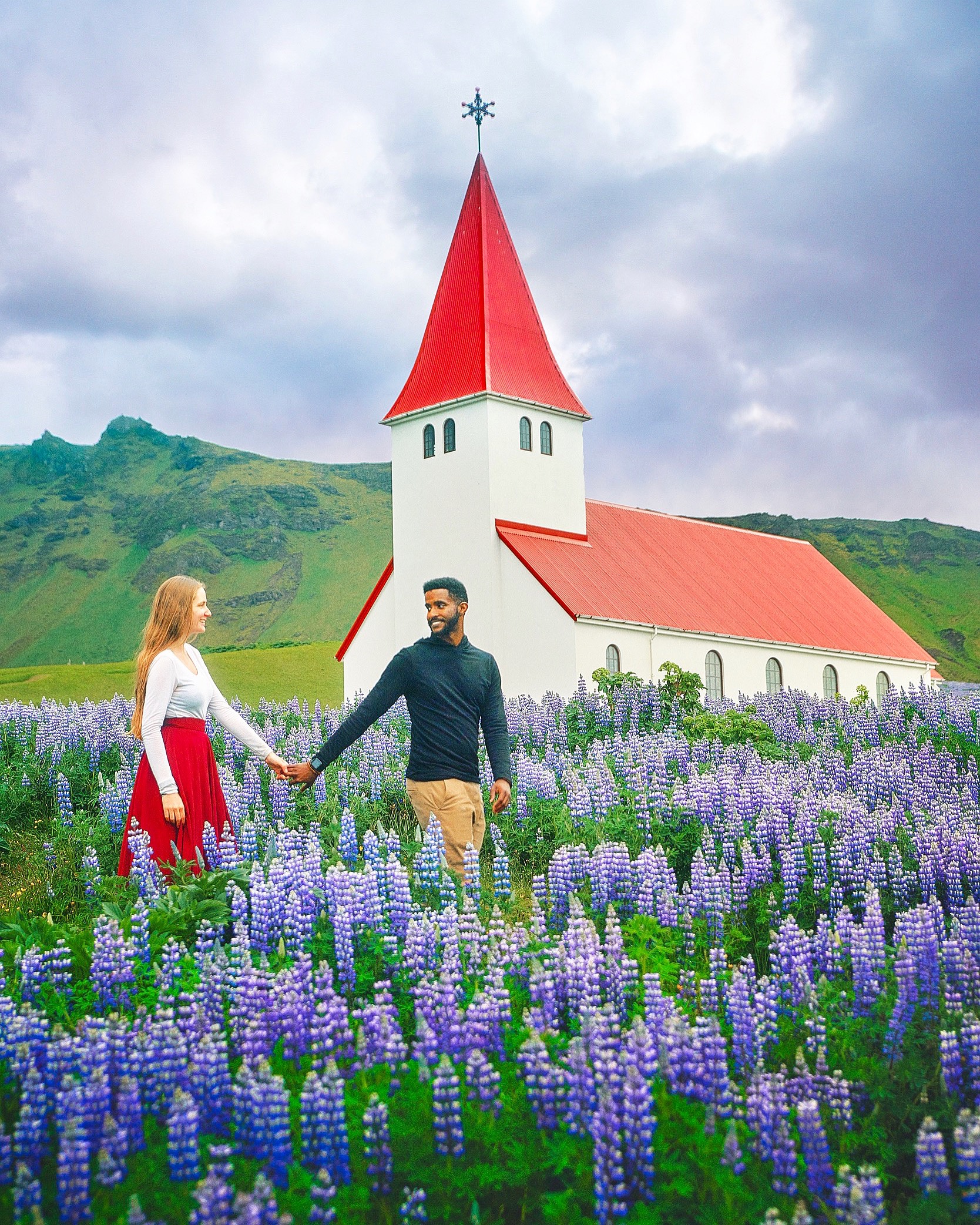 We hope that this guide has been helpful to you in planning your honeymoon in Iceland. Congratulations on getting married! Let us know which of our recommendations you use, and what your favorite parts of Iceland were when you get back!