If you are searching for where to stay in Reykjavik, you have come to the right place! We totally love Iceland and have been countless times. Reykjavik is one of our favorite cities to visit, and as a result, we have stayed in many different areas in the city!
There are truly so many things to do in Reykjavik! It is a city that is full of culture, natural beauty, and history. As the capital and largest city of Iceland, Reykjavik has plenty to offer in terms of views, food, and immersive culture.
Downtown is great for shopping and nightlife, and you can also swing by the Maritime Museum in between ice skating dates (if you're visiting in the winter of course!). With plenty of options to do, however, you'll want to know where to stay!
You can even use the capital as a base and take one of the many fabulous Day Trips From Reykjavik.
When planning where to stay in Reykjavik, we've got you covered. Below we have listed some of the best places to stay in Reykjavik by area. Read ahead and find out what area is best for you and your adventure to one of the most spectacular places on Earth!
Get a FREE printable "Hidden Gems In Iceland" E-book by joining our private Iceland Facebook Group and share your photos and ask for tips and tricks.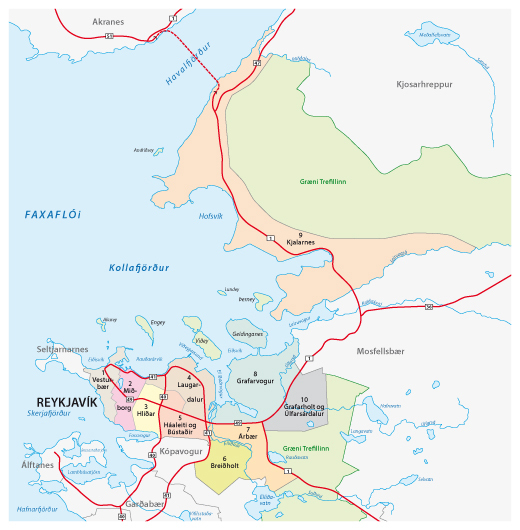 Exactly Where To Stay in Reykjavik For Any Budget
Hlíðar/105
Hlíðar is a lively and culturally diverse district in Reykjavik! Home to quirky must-sees, such as the Icelandic Phallological Museum, and the Reykjavik Art Museum Kjarvalsstaðir, there is so much to do. Between looking at modern Icelandic paintings and structures, to visiting Klambratún park, there are countless options for adventure in this district.
But better yet? Hlíðar is great for those who are traveling on budget, and, frankly, who doesn't want to save some money with accommodations?! With great hostels, hotels and apartments for your visit, this district is well known for its quiet-tree lined open spaces, casual dining spots, and fun atmosphere.
From visiting museums to eating at some Thai favorite locations and saving money, this may be the location for you when looking for where to stay in Reykjavik!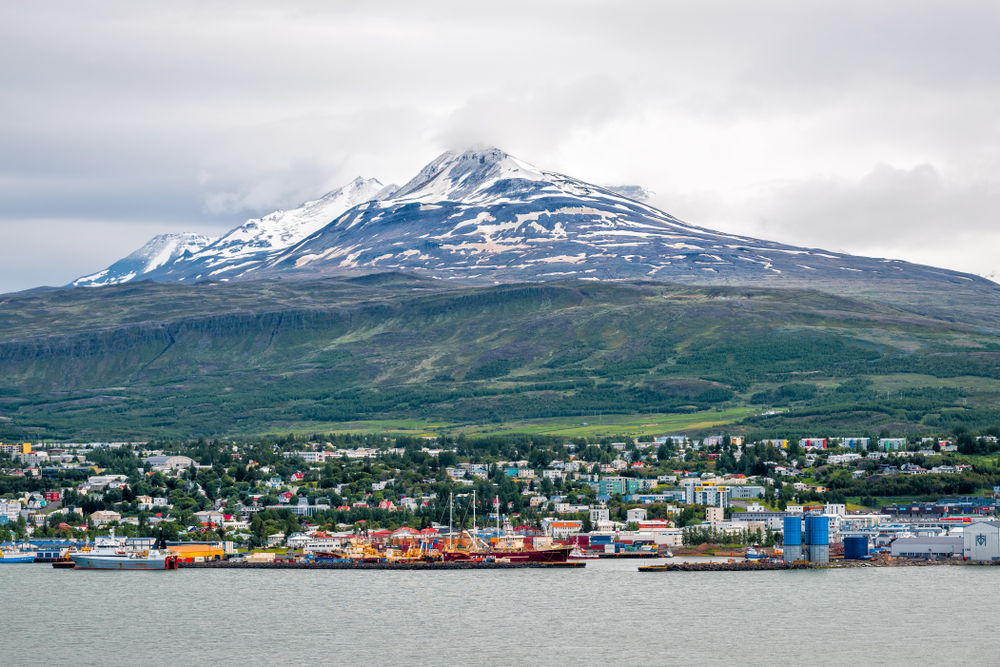 Best Hotels in Hlíðar/105
Affordable: Hlemmur Square
The best thing about Hlemmur Square is the vast options it offers– from booking a modern hotel room to a hostel room, or an apartment unit, you can pick your accommodations with prices in mind! The hostel rooms are typically the cheapest, and the hotel itself has seating areas, kitchens, a bar and a cafe on the ground floor.
With a bus station close by, and lots of restaurants in the nearby shopping streets, there is always an adventure while staying here, making it one of the best places to stay in Reykjavik!
Check rates: Booking.com
Mid-Range: Fosshotel Lind
This hotel is a 1-minute walk from the bus terminal and the Main Street of the neighbored! With free private parking and rooms that include a flat-screen TV, the best part of this hotel are the distant views of the Hallgrimskyrkja church!
But better yet, a breakfast buffet is served every morning and the Sundhollin bath is only 1,000 feet away. This is a fantastic location for not a bad price! Make sure to check out the Fosshotel Lind when considering where to stay in Reykjavik.
Check rates: Booking.com
Luxury: Skuggi Hotel
Skuggi Hotel offers great accommodation, as it is only 450 feet from Laugavegur shopping street, meaning you are close to the heart of the district! With an on-site bar, free underground parking, modern and spacious rooms, and breakfast on site this hotel also offers bike and car hire if this is of interest to you.
Talk about a steal! Being close to the appeals of the district is always a plus, especially when you are in a great hotel with fantastic comfortable beds! Check this place out when weighing your options of where to stay in Reykjavik!
Check rates: Booking.com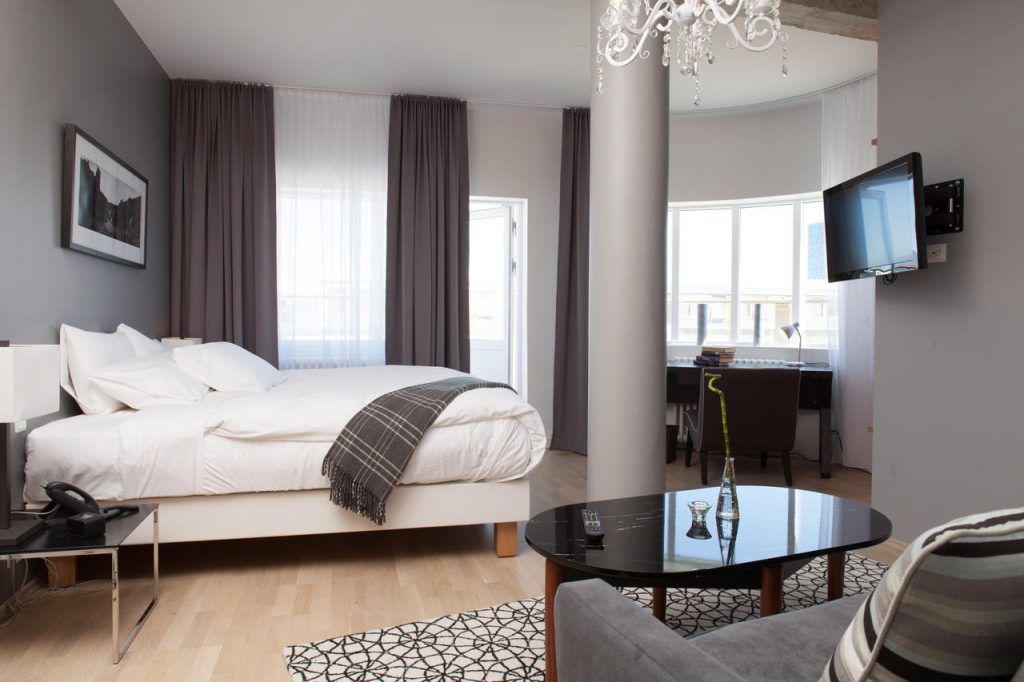 City Center/101/ Miðborg
As the beating heart of downtown, this city center is one of the best places to stay in Reykjavik as it is home to several attractions and is populated with fantastic restaurants and bars. As this area draws tourists in with its brightly colored streets, fun nightlife, and more, it is also important to know that when you are staying in Reykjavik, this is probably where you are going to spend most of your time! An easily walkable neighborhood, this center is home to historic landmarks and more.
You may want to check out the Church of Hallgrimur here, or even the National Museum of Iceland! Aside from this, there are other highlights to stop and see, such as the Valcano House and the Museum of Photography.
This district is perfect for any traveler, but we highly recommend it if you are visiting Iceland for the first time! And if you are considering taking on multiple walking tours, this is the place to do it! In fact, you may want to check out our best tours in Iceland to see what we recommend! Whether you decide to stay in the city center and use it as a home base or just want to explore this wonderful location, you cannot go wrong. Miðborg is the best area to stay in Reykjavik!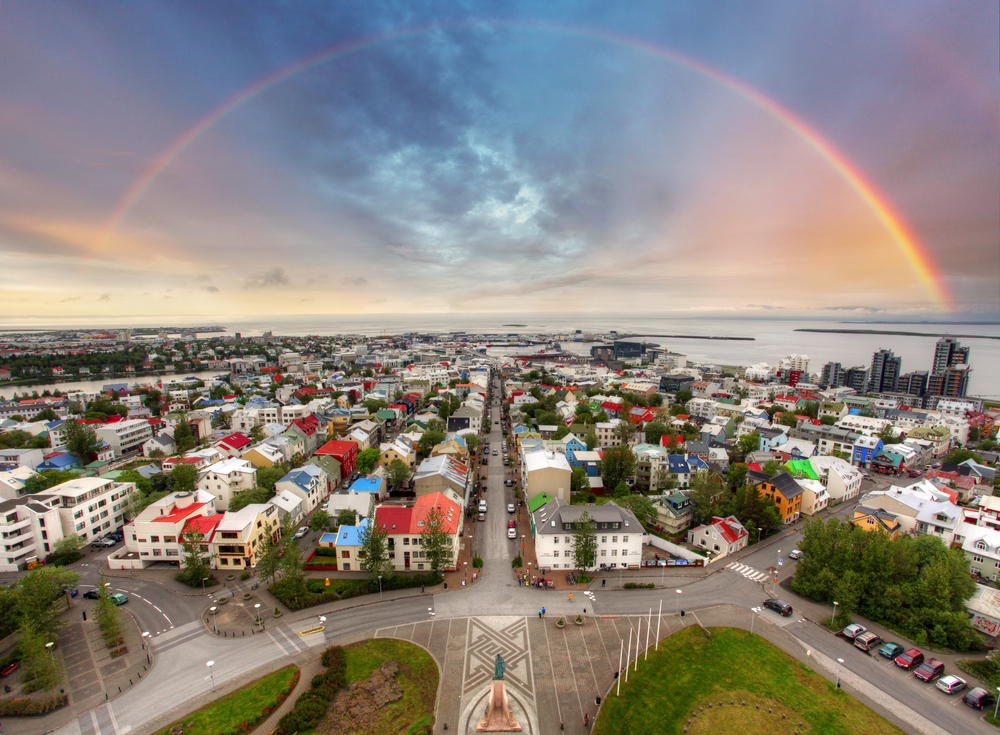 Best Hotels in City Center/101/ Miðborg
Affordable: Hotel Klettur
Though there are a number of decent, affordable hostel options in Downtown Reykjavik (Reykjavik Downtown Hostel, Reykjavik Loft Hostel, and Kex Hostel Reykjavik to name a few), Hotel Klettur is a nicer hotel with an affordable option.
Though many of Hotel Klettur's rooms are pricier, they offer a budget twin room option for those looking to save a little money. Hotel staff is available to help you book tours and plan activities, and a continental breakfast is included each day in your room price. The hotel is located right next to the main Laugavegur shopping street and gives you easy access to great restaurants and cafes as well.
Check rates: Booking.com
Mid-Range: Fosshotel Reykjavik
Fosshotel Reykjavik is a modern style hotel located just outside the center of the city, but still close enough to all the action. The hotel is roughly one mile from both the Harpa Concert Hall and Hallgrimskirkja church. It's also right next to the number 12 bus stop which is extremely convenient for getting picked up for tours.
The hotel offers standard double rooms at a mid-range price, but if you're looking for a tower view room or suite, family room, or deluxe double room, the prices are much higher. With a stylish design, great views of the city, accommodating staff, and comfortable rooms, the Fosshotel Reykjavik is where to stay in Reykjavik when planning a trip to the capital.
Check rates: Booking.com
Luxury: Hotel Borg
If you're looking for luxury, you'll find it in this beautiful art deco style hotel in the heart of Reykjavik. Hotel Borg is right next to Althingi, the Icelandic parliament, and the Reykjavik Cathedral.
It is walking distance from the Reykjavik Art Museum, The Settlement Exhibition and of course the famous, prominent Hallgrimskirkja church. The hotel is also surrounded by an endless selection of excellent restaurants and cafes.
The staff members of the hotel are incredibly friendly and are more than happy to suggest activities for you to do or answer any questions. From Hotel Borg you can experience the culture, shopping, and food that Reykjavik has to offer while relaxing in luxury in between.
Check rates: Booking.com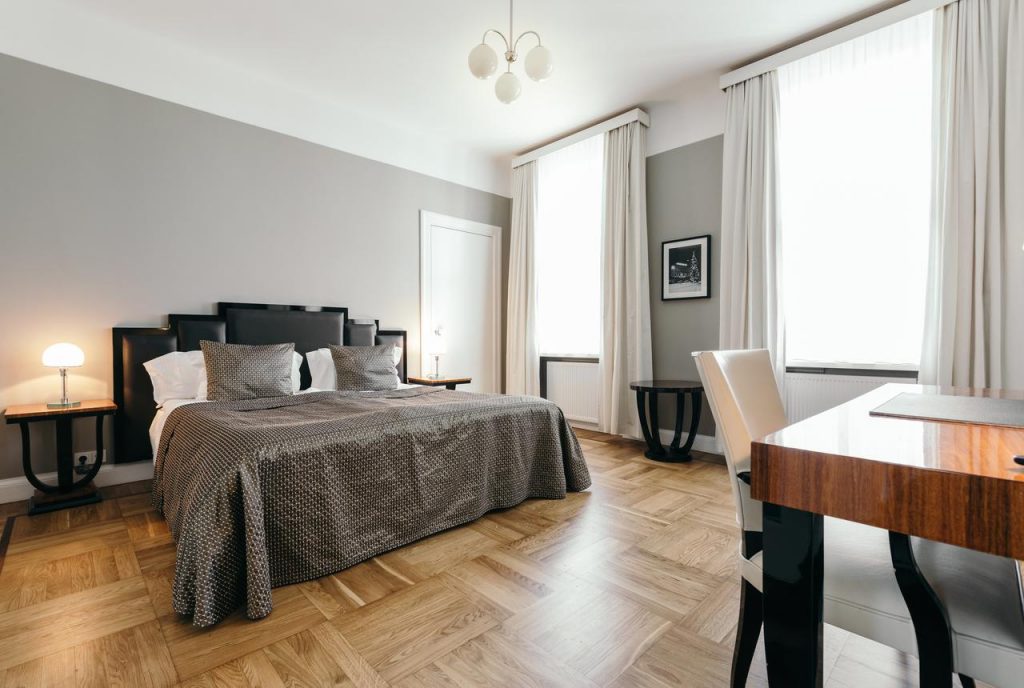 Árbær
We aren't going to lie, Árbær is our TOP PICK for where to stay in Reykjavik. Located in the eastern part of the city, this neighborhood is well known for its natural surroundings and pristine nature, as the Elliðaárdalur valley is close by and the neighborhood has a beautiful river flowing through its heart!
The core residential areas of this district were built in the 1960s-1970s and the area is safe for travelers. But better yet? This district is close to the highway!
On the outskirts of the city, this is a prime location for those who have access to a car and want to be close to the Ring Road for day trips. Staying here will also give you good access to the Golden Circle and other options that are nearby the South Coast.
This is our favorite place to stay, and thus this is where we recommend where to stay in Reykjavik. And if you are staying here while you have access to a car make sure to check out our article on our Road Trip Itinerary!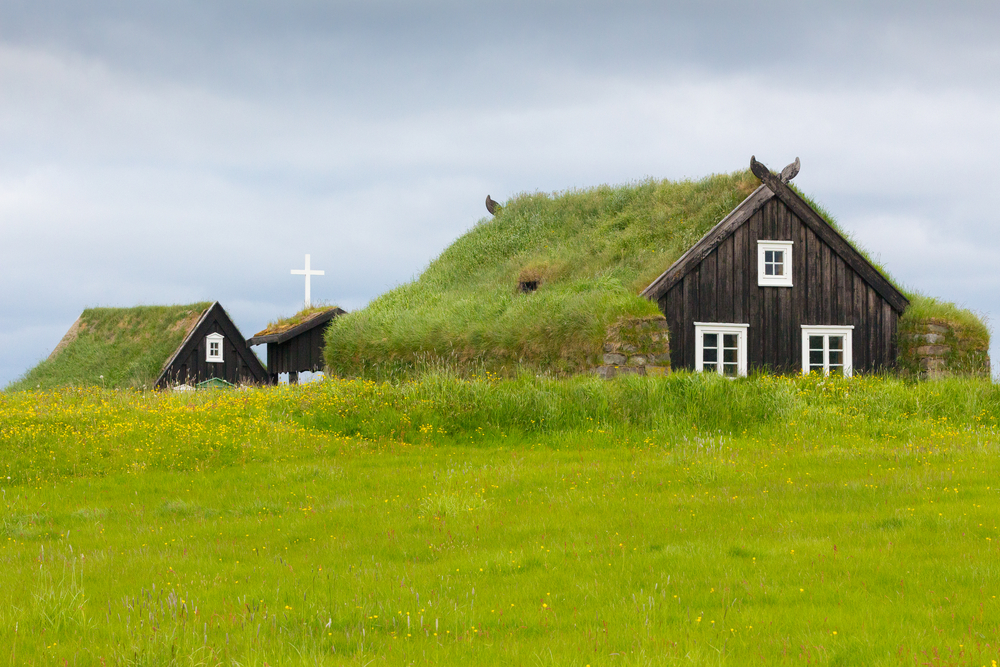 Best Hotels in Árbær
Affordable: Hotel Kanslarinn
One of the best things about staying in Árbær is the Ring Road access for day trips, and lucky for you, the Hotel Kanslarinn is located right in the heart of it! With free wifi, a restaurant with a bar, close access to roads and cities, this hotel is one of the best places to stay in Reykjavik. Rooms have private bathrooms, a desk, and a fridge! Facilities include a daily breakfast buffet, a GORGEOUS communal garden, and surrounding property with beautiful hiking trails. You must check this out!
Check Rates: Booking.com
Mid-Range: Stracta Hotel Hella
Stracta Hotel Hella is a modern hotel that is located along the Golden Circle, and its prime location is fantastic, as this is truly one of the best areas to stay in Reykjavik. With a minimalistic yet stylistic vibe, this hotel offers self-catering apartments and rooms, so you get to book what feels perfect for you and your traveling party!
Hiking trails and nature surround this area and National Parks are close by. Many people love to stay at this hotel because of its easy access in location and the warmth and comfort of the rooms!
Check Rates: Booking.com
Luxury: Hotel Ranga
Known for it's stargazing observatory and luxury, the Hotel Ragna is a more remote location that offers outdoor hot tubs, free Wifi and more. Each room is individually decorated and many have access to spa baths or balconies.
Featuring an on-site restaurant famous for its local cuisine, this is a gorgeous place to stay– one of the best areas to stay in Reykjavik– for its great location and gorgeous views! It truly encompasses luxury!
Check Rates: Booking.com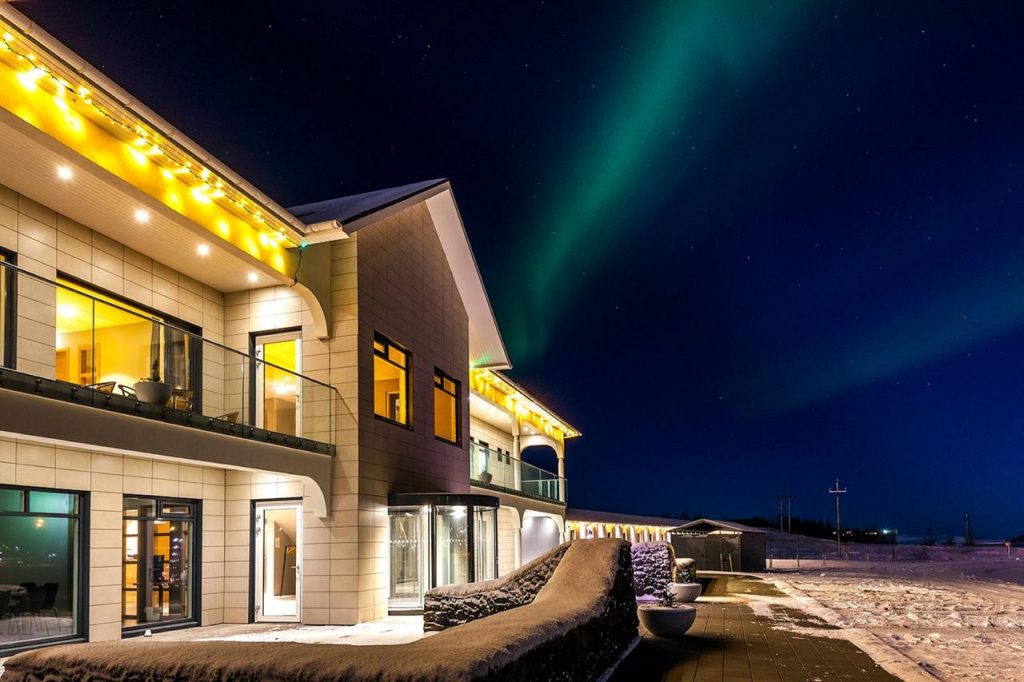 Laugardalur/104
Laugardalur is a largely residential area of Reykjavik, but that doesn't mean it isn't one of the best places to stay in Reykjavik! Close to the bustling downtown area, this neighborhood is perfect if you are looking to travel with family– especially for those of you traveling with young children! Safe and filled to the brim with adventure, you can enjoy some famous locations such as the Reykjavik Zoo and entertainment parks, which include the largest swimming pool in Iceland!
If of interest, and if you are visiting during the appropriate season as well, you can also expect to go ice skating, camping or visit the valley botanical garden in Laugardalur too!
This charming area is the perfect spot, because after you enjoy a day filled of adventure, you can also enjoy a wonderful meal in the cozy cafes! But make sure you don't miss the thermal pools at the Blue Lagoon if you decide to stay here– and we highly recommend it! Laugardalur is one of the best places to stay in Reykjavik!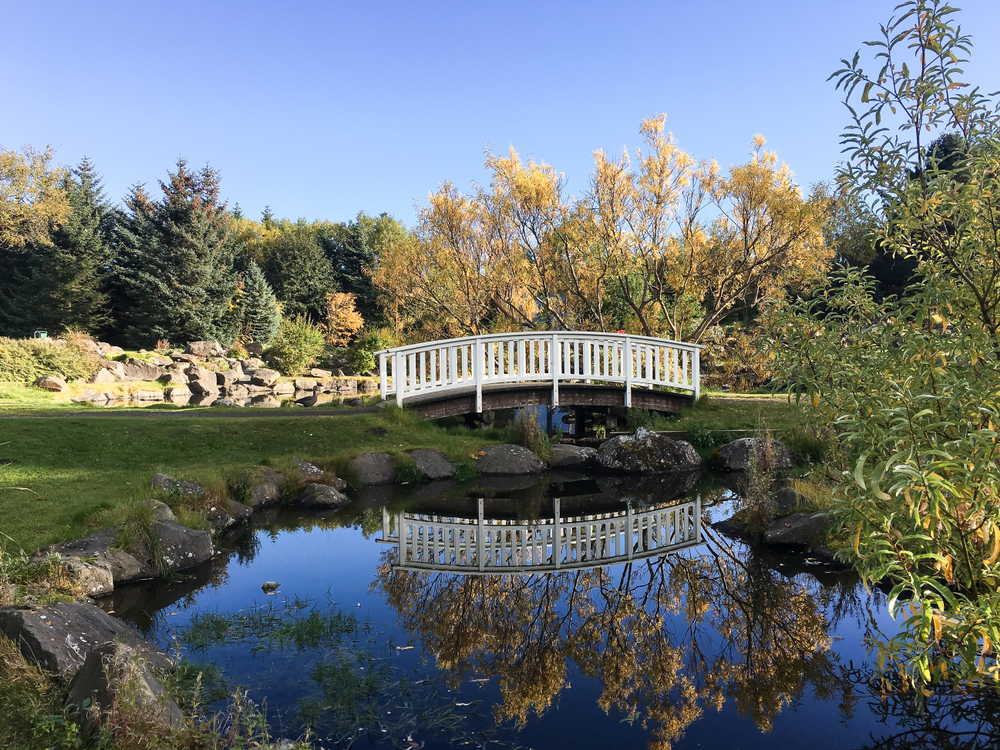 Best Hotels in Laugardalur/104
Affordable: Harbour Inn (Guesthouse)
As a family-owned B&B, the Harbour Inn is one of the best places to stay in Reykjavik. Known for is brightly colored rooms, simplistic decoration, and mountain views, tourists love to stay here! With a communal TV lounge, popular hiking spots that are nearby, museums even closer, and breakfast served every morning, this is a win-win and a place you must check out!
Check Rates: Booking.com
Mid-Range: Hotel West
This hotel is located close to the center of the town of Patreksfjord, making it one of the best areas to stay in Reykjavik due to its prime location! With scenic views alongside a terrace and a shared lounge, Hotel West is popular for travelers.
The Hotel West also serves breakfast, a tour desk, and the rooms are known for their simple yet sophisticated furnishings. Private bathrooms and heated towel racks are available with all bookings, and we promise you won't be disappointed with the surrounding views of mountains, the fjord and valley!
Check Rates: Booking.com
Luxury: Guesthouse Bjarmaland
Many tourists love to stay around or at the Guesthouse Bjarmaland because of the surrounding views and nature. With hiking trails, national parks and tons of greenery nearby, this location is fantastic, and even better so because it is safe!
This hotel has great reviews, many of which rave over its garden and terrace views. Between shared kitchen and lounges, this guesthouse is exclusive and fun, and it still offers privacy in comfortable rooms that have a desk, TV and other accommodations. Make sure to check it out as this is where to stay in Reykjavik!
Check Rates: Booking.com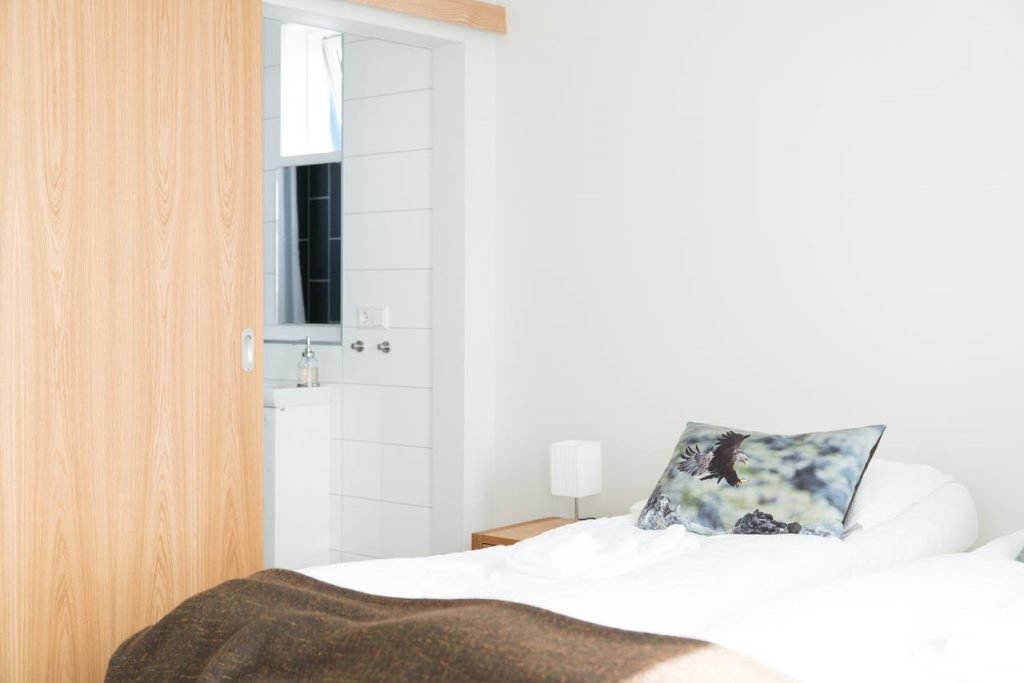 Vesturbær
Vesturbær is equal parts traditional and trendy. This district is definitely unique, as it encompasses the Old West Side– complete with classic Icelandic architecture, souvenir shops and more! But there is also a side to this area that has lively bars, clubs, and restaurants.
This area began to develop from a small village to a town when Reykjavik began growing in the late 19th century. Although mostly residential, there are some commercial activities in the area that can make for a great place to stay!
This district his home to the University of Iceland and is located close to a harbor. With easy access to this harborfront percent, whale-watching tours depart every hour, making it a great day trip for any visitor!
This unique town has plenty to offer: from great nightlife to fantastic day trips and informative museums, this is one of the best places to stay in Reykjavik!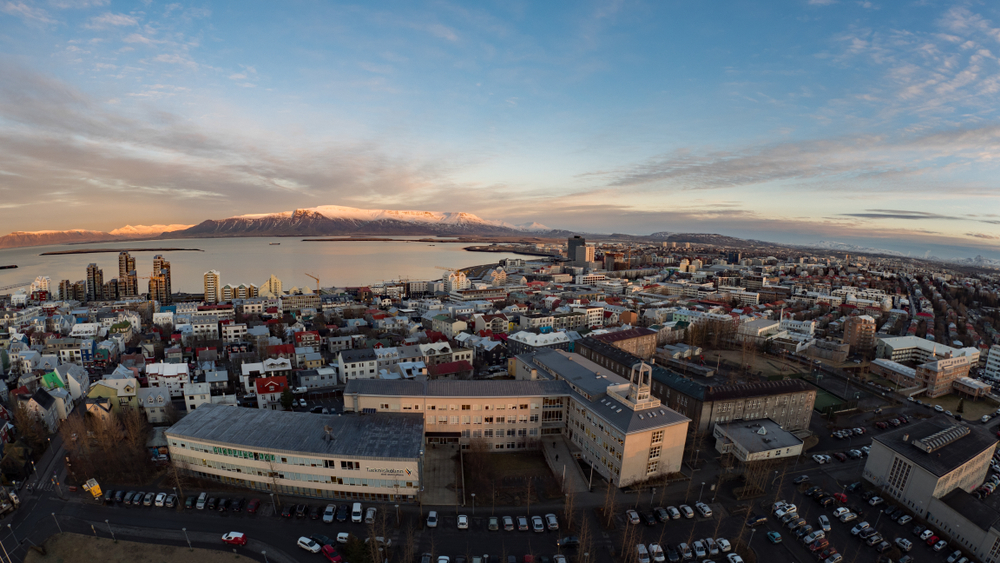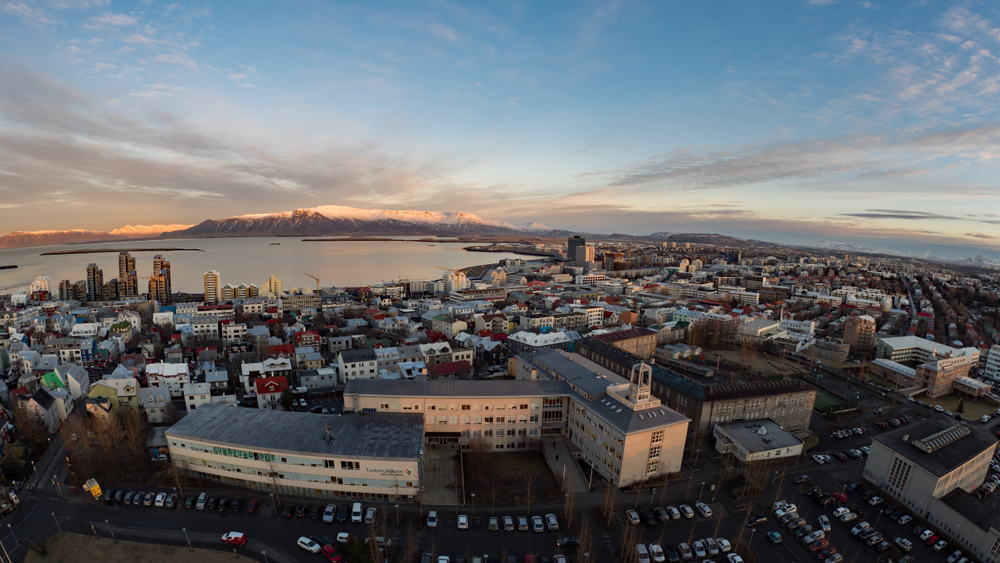 Best Hotels in Vesturbær
Affordable: Metropolitan Hotel
The Metropolitan Hotel is located on quiet street, making it the perfect place for some relaxation and rest! But thanks to its close location to Reykjavik's shopping, there is also nearby restaurants and cultural attractions within walking distance of this wonderful neighborhood, making it where to stay in Reykjavik! A TV, desk, and radio can be found in each guest room and there is a private bathroom in each room as well. The popular Kolaportid Flea Market is close by and this area is well known for friendly locals, excursions and tours! Between friendly staff, prime location and great deals on pricing, this is a great hotel to stay at!
Check Rates: Booking.com
Mid-Range: Harbor Apartments
Sometimes one of the best places to stay in Reykjavik is apartments and not hostels or hotels! In Vesturbær in particular, there are TONS of people who rent out their apartments or villas for tourists. One that guests seem to love is the Harbor Apartment with Ocean and Mountain Views. The apartments rented out in this complex feature a patio, a fully equipped kitchen, a seating area, a private bathroom, and comfortable rooms.
The accommodations and beautiful views from terrace's, patios and balconies really help catch the eye of tourists. These apartments are spacious, located in the heart of everything, and are well equipped to handle you and your adventures. Spread-out, enjoy the space, and the views of course!
Check Rates: Booking.com
Luxury: Luxurious Private Villas
If you're interested in spending a bit more money and having a whole place to yourself, consider splurging and booking private villas over hotel or hostel rooms! The Luxurious Private Villa in Vesturbær comes fully equipped to fit you and your travel group.
With 5 bedrooms, a kitchen, 2 bathrooms and more, this well decorated, spacious and private villa may be where to stay in Reykjavik due to its fantastic location to the neighborhoods and cities, and the fact that it is private and spacious– it's like staying at home, but while in vacation! With free Wifi, private parking cable channels and being surrounded by friendly locals, this may be where you want to stay!
Check Rates: Booking.com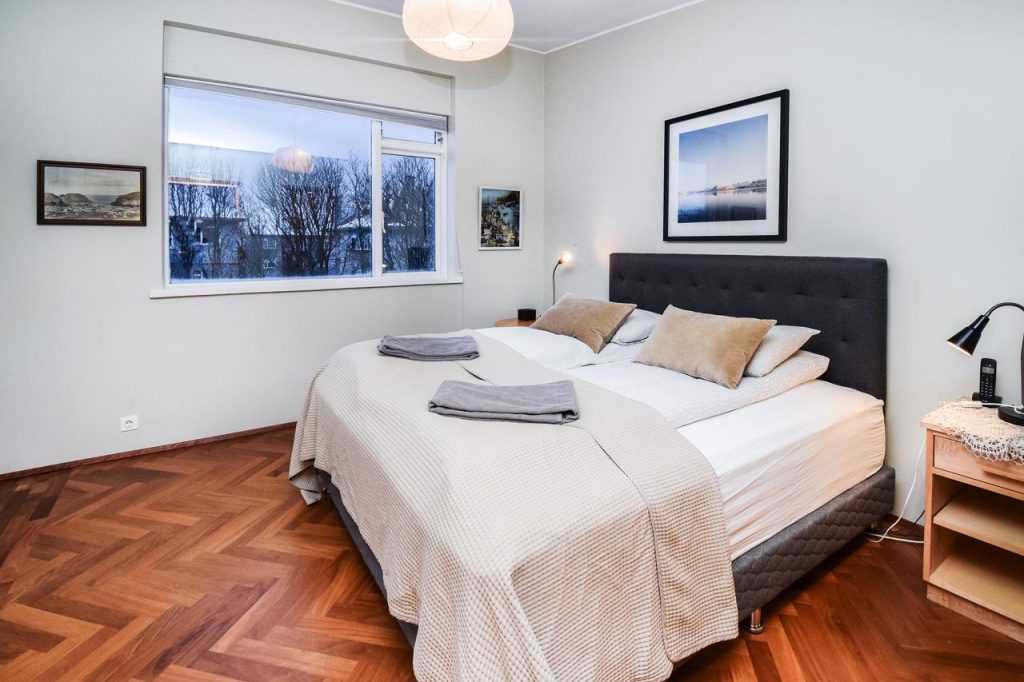 Seltjarnarnes
Also known as the 170 neighborhoods, this small neighborhood is located on the tip of a peninsula, and is well known by tourists for its location to the Atlantic Ocean.
Because of its prime location, this area has fantastic coastal trails and it also offers great insight to the culture of the area with outdoor artworks by local artists and more. Better yet? This is the prime location for seeing the Northern Lights and Midnight Sun.
Although this location is not a part of the 10 districts of Reykjavik, it is close and is known as being a bird's haven for tourists interested in nature and photograph.
Aside from visiting the natural phenomena, you can also visit museums, lighthouses and more. If you and your traveling crew are looking to see the Northern Lights from your hotel and enjoy coastal walking trails, this is one of the best places to stay in Reykjavik!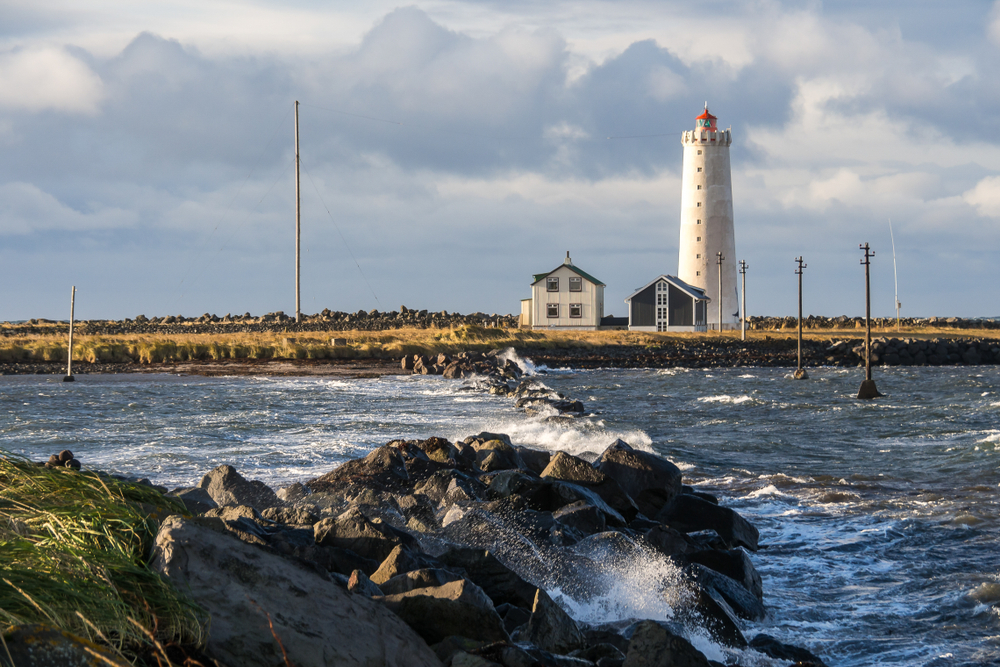 Best Hotels in Seltjarnarnes
Affordable: Circle Hostel
Hostels are usually your best bet for booking a place to stay on a budget, and Circle Hostel is no different! This colorful hostel is of great location– it offers individually decorated private rooms or dormitory options so you can book what best fits your needs!
Views of the sea can be seen from the courtyard and the high street is close, so you can do a lot of traveling. This is one of the best places to stay in Reykjavik and has been well-reviewed– but be aware! There is only self-check-in at this hostel. With no reception, make sure you can rely on telephone support if something goes wrong!
Check Rates: Booking.com
Mid-Range: Icelandair Hotel Reykjavik Marina
All rooms at the Icelandair Hotel Reykjavik Marina offer private bathrooms and either city or marina views. While some rooms have a balcony, this hotel ensures that every time you book here, you are welcomed with a spacious room that includes a TV, free Wifi access, a sofa and more.
Guests can work out at the gum here or relax by the fireplace in the lobby, and there is a cinema you can curl up in and watch films on! Better yet, you can also stop at the restaurant for a nice dinner! With all there is to offer at this hotel, you might not want to leave it, but don't worry, if you decide to go out, this place is located perfectly for adventure! This is where to stay in Reykjavik (maybe forever!).
Check Rates: Booking.com
Luxury: Radisson Blu Saga Hotel
The Radisson Blu Saga Hotel offers perfect location, panoramic views, and a rooftop restaurant, you can take full pleasure in the modern and stylish guest rooms that feature TVs, desks, and ironing facilities.
Additional services of this hotel include a hotel bar as well as a salon and gym. This is one of the best places to stay in Reykjavik with its popular amenities and friendly staff!
Check Rate: Booking.com
And there you have it– where to stay in Reykjavik! Whether you are using a district as a hub, or planning to enjoy the area while spending time there, there is no doubt that Iceland is the gorgeous land of fire and ice. You will love stating in Reykjavik!
And if you're interested in planning more tours, day trips, road trips or more, make sure to check out our other posts on Iceland to ensure that your trip is full of adventure– especially if you're traveling outside of the city! Take a look at our 1o Prettiest Cities and Towns article or even look at our larger break down of Where to Stay in Iceland!