A post we never knew we needed but are most definitely happy to have: things to buy from Amazon Before traveling to Iceland!
When traveling, it can often be overwhelming to think of all of the things you may need to purchase and pack before you leave. But we are here to help you! And so is Amazon! Amazon has thousands of helpful travel items you can use anywhere, but we are going to focus on the ones that are best fit for Iceland. So, without further ado, here are 15 things to buy from Amazon for Iceland!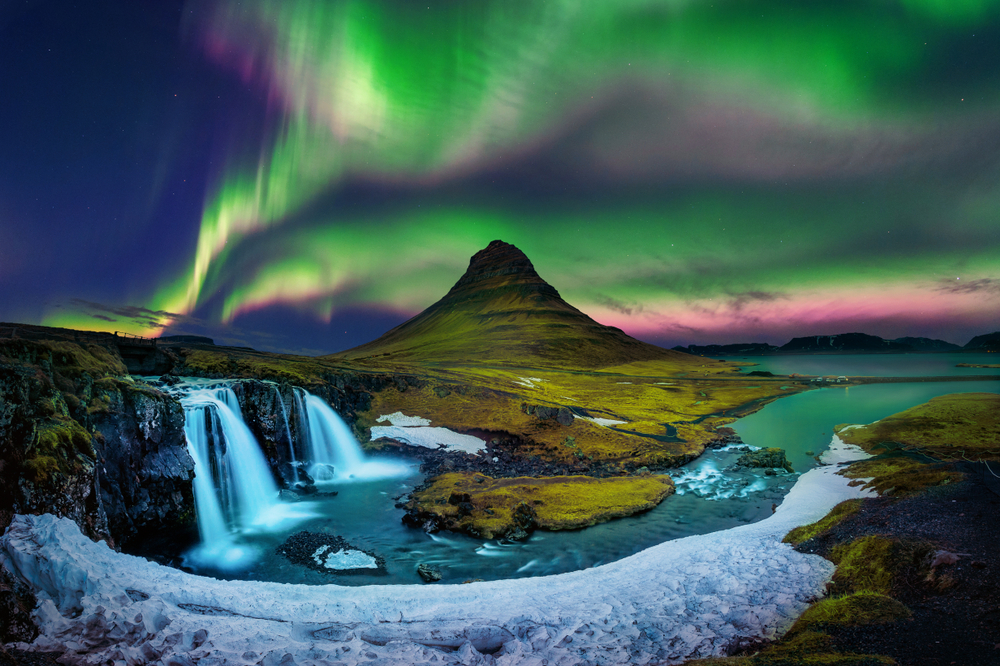 1. A Balaclava
Iceland is cold. There is no way around it. Thus, we recommend adding a Balaclava to your things to buy from Amazon for Iceland list! This winter face mask and neck gaiter is perfect for those colder days, harsh winds, and more. It acts as a face cover and a shield.
This protects you against the elements, offers the ultimate amount of comfort with stretchy and breathable fabric that retains heat, and is overall versatile. Better yet? Your ears will thank you! This balaclava doesn't shift around or blow off like a scarf and works way better than one. In fact, we have been using one for years and totally recommend it! So go ahead and add this to your things to buy from Amazon for Iceland!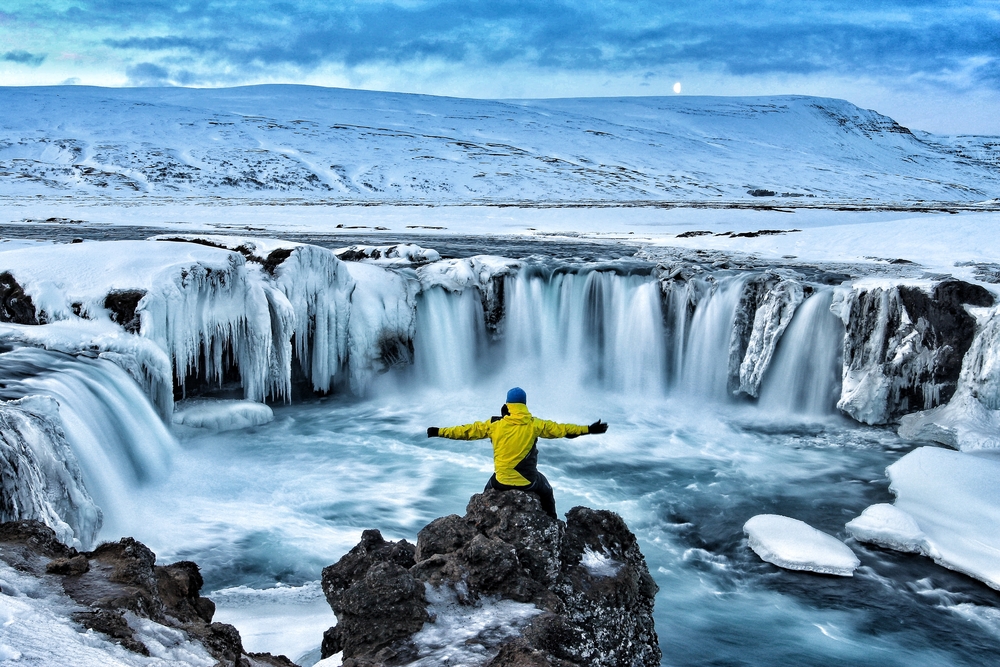 2. Rechargeable Hand Warmers
We want you to stay warm during your Icelandic adventures, and thus we recommend adding rechargeable hand warmers to your list of things to buy from Amazon for Iceland! These are lifesavers! They offer exquisite comfort and feature fast heating levels. You can turn up the temperature between 95 and 131 degrees! That's toasty!
Instead of purchasing hand warmers that are basic and that you just end up throwing away, these reusable, rechargeable ones feature a light battery capacity that ensures long-time use. They are a great investment, and you only have to pack one when you begin traveling! So invest in some today: add rechargeable hand warmers to your list of things to buy from Amazon to Iceland ASAP and save your fingers before they get too cold!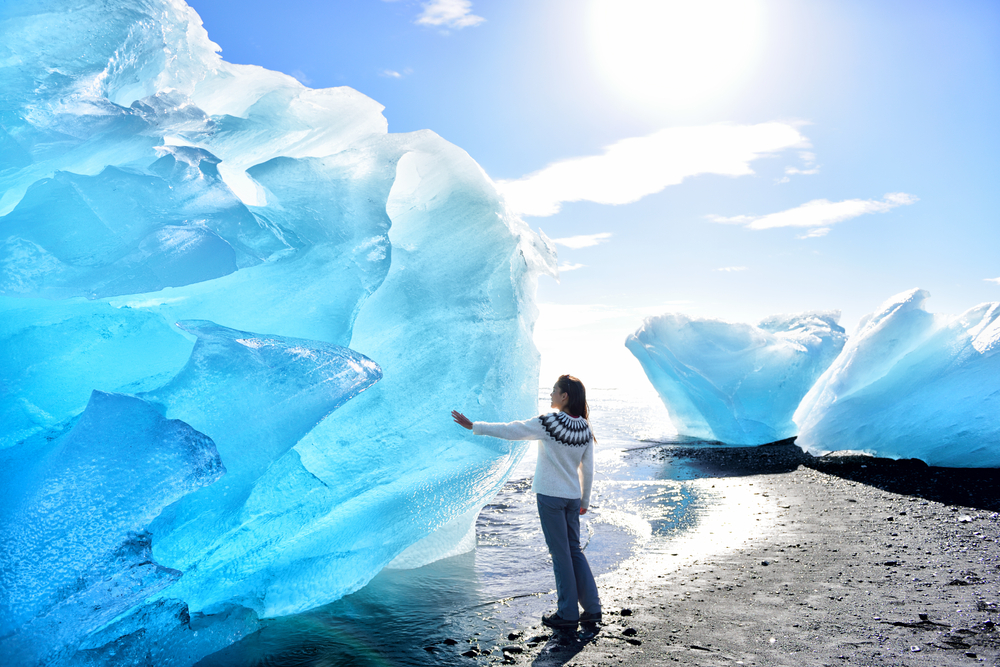 3. Waterproof Phone Case
Whether you are trekking near waterfalls, taking a dip in natural hot springs, or just being wary of the icy weather of Iceland, we recommend adding a waterproof phone case to your list of things to buy from Amazon for Iceland. It is cheap, and can protect your phone from anything! Most don't think about the water spray, flying sand, and overall crazy weather in Iceland, so this is a great way to be safe rather than sorry.
This case is a universal dry bag that fits all smartphones and features a clear window on the front and backside so you can still take photos, videos, and check texts. It also features a simple snap and lock access which makes it easy to hold onto and keep out of water, snow, dust, sand, and dirt. You don't want to damage your phone while traveling, so invest in a waterproof phone case soon!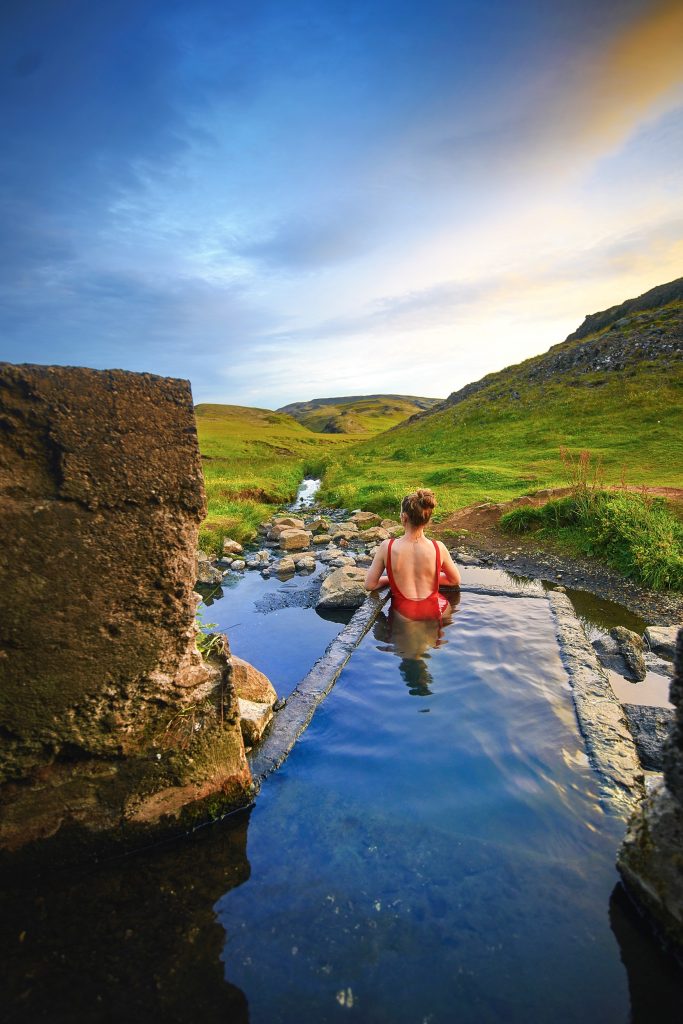 4. A Quick-Drying Towel
A quick-drying towel is perfect to pack for anywhere you decide to travel, but we want to add it for our recommendations of things to buy from Amazon for Iceland because it truly is a life-changing purchase when it comes to those hot springs! This towel is lightweight and absorbent, meaning its compact style makes it easy to carry with you!
The towel is friendly to the skin and is of high quality that can be used as a sports towel as well. It is fast drying and ultra-absorbent and helps you dry off 4-6 times fast than a usual towel. This means it is perfect for Iceland and those hot springs: you won't be cold for too long because you'll be able to dry off quickly! Add this to your Iceland purchases ASAP!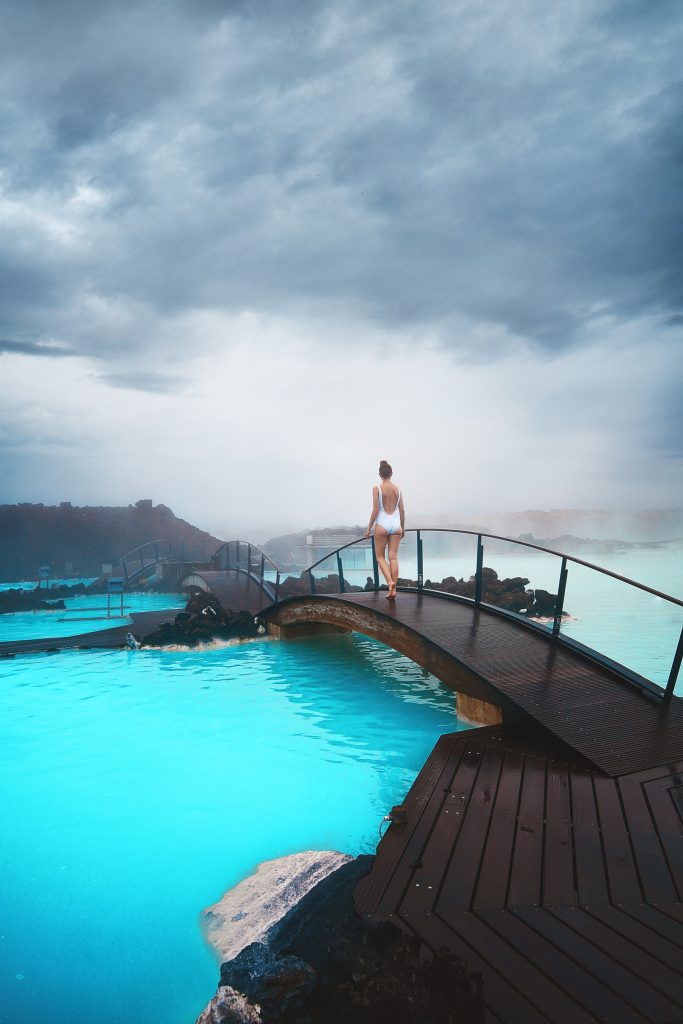 5. Freeze Dried Meals
There is no denying the fact that traveling can be expensive, especially when you are factoring in what you eat! We always recommend adding some freeze-dried meals to your packing lists, and thus we think you should add freeze-dried meals to the things you buy from Amazon for Iceland!
If you bring in some food from the USA, you can save some cash from the get-go. This makes an easy transition at the beginning of your trip and it is something we always do. This freeze-dried camping food is perfect: it is delicious, features no artificial preservatives or flavors, requires little prep, and allows you to eat t anytime, anywhere. So save some money today!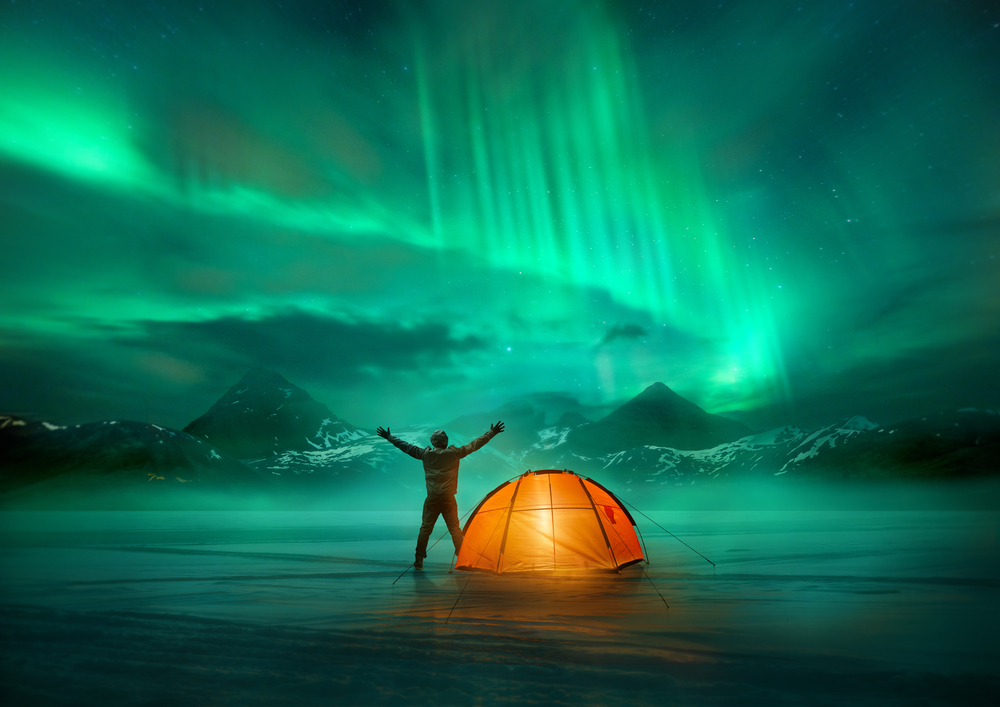 6. Rain Ponchos
It is easy to waste money on cheap and flimsy disposable rain ponchos, but these ponchos are needed! We are suggesting buying rain ponchos that are a little more sturdy for the cooler and harsher weather in Iceland. These can help save you from the sprays of waterfalls or even rain! Because we know that a wet, cold outfit can ruin your entire day!
Rain ponchos are easy to fold up and carry in your pocket, purse, backpack, or even your wallet. It can come in handy and help you enjoy your adventures without worrying about getting too wet! So make sure to add rain ponchos to your things to buy from Amazon for Iceland list to be prepared! Stay dry!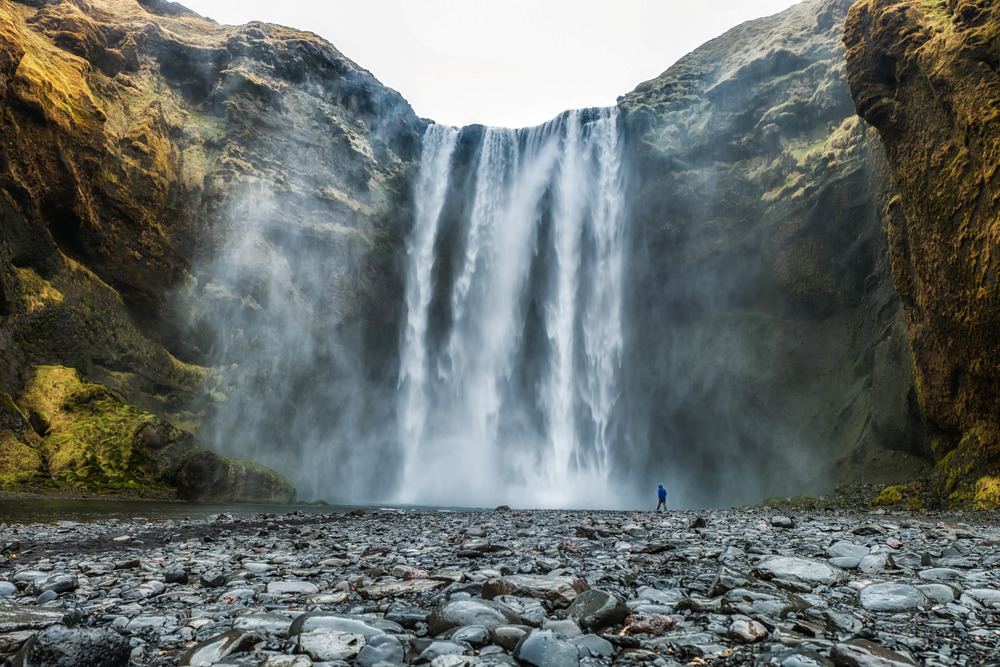 7. More Memory Cards for Your Camera
There is nothing more devastating or tragic than running out of room on your memory card and being forced to delete photos to make room for more. Or even worse? Losing all of your photos because you don't have backup storage! This way you can ensure you don't miss a single moment of your trip. Document everything!
Adding more memory cards to your list of things to buy from Amazon for Iceland will really help ease your mind. These cards typically come in bundles and are compatible with a variety of different cameras. They are also waterproof, temperature-proof, and magnet proof, meaning your memories will be well documented and protected!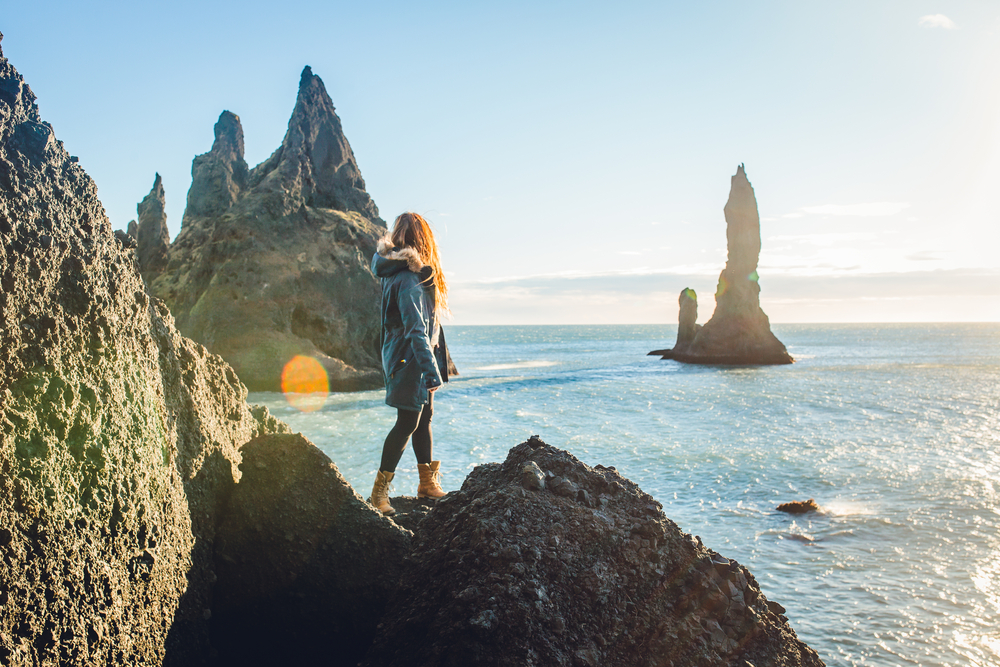 8. Portable Phone Charger
Let's face it: we have all been there. Our phone's battery is draining minute by minute and we still want to use it for texts, pictures, and more. Save yourself the heartache and add a portable phone charger to your list of things to buy from Amazon for Iceland!
From the slim size to the versatile charging, this charger is easy to carry with you and can save you all the hassle of a dying battery. This way you won't miss any opportunities to respond to friends, document more memories, use your GPS and more. Be prepared! And better yet? You can use this even when you aren't traveling!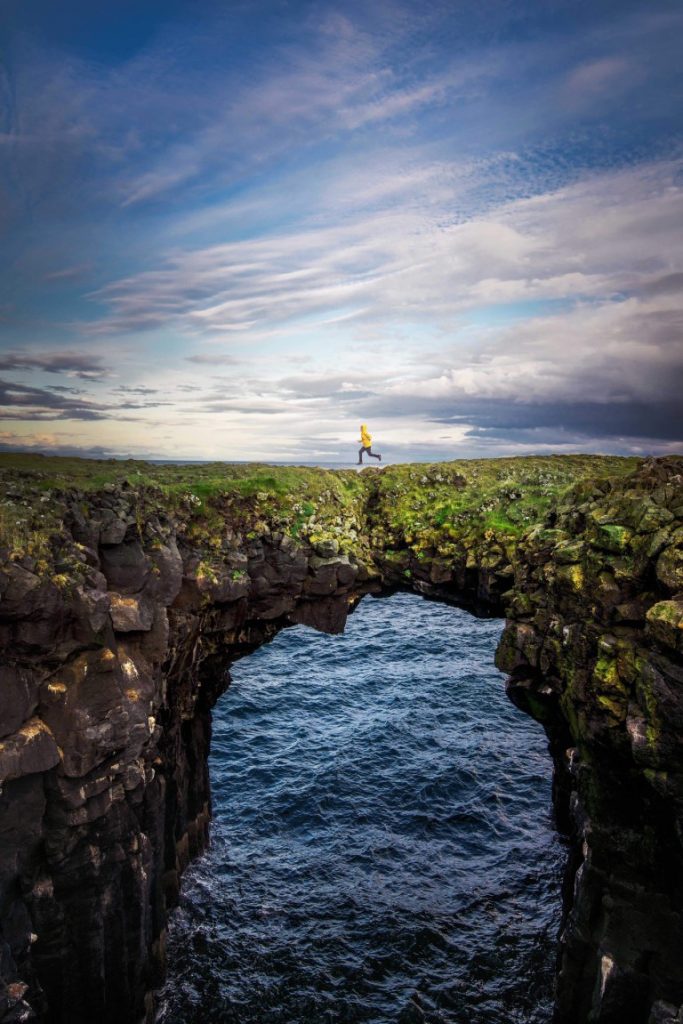 9. Filtered Water Bottle
Who doesn't want clean, freshwater wherever they go? Packing a filtered water bottle ensures that you can stay hydrated no matter where you end up. These bottles are ideal for traveling because it is easy to carry, is stylish and sustainable, and feature a replaceable carbon filter.
You won't have to drink nasty water when you travel with one of these, and better yet, you can save money rather than purchasing bottled water wherever you go! Please remember that when traveling to different countries to be careful of the water: you want it to be filtered so you don't get sick as you may not be adjusted to their minerals and things! So add this water bottle to your list of things to buy from Amazon for Iceland!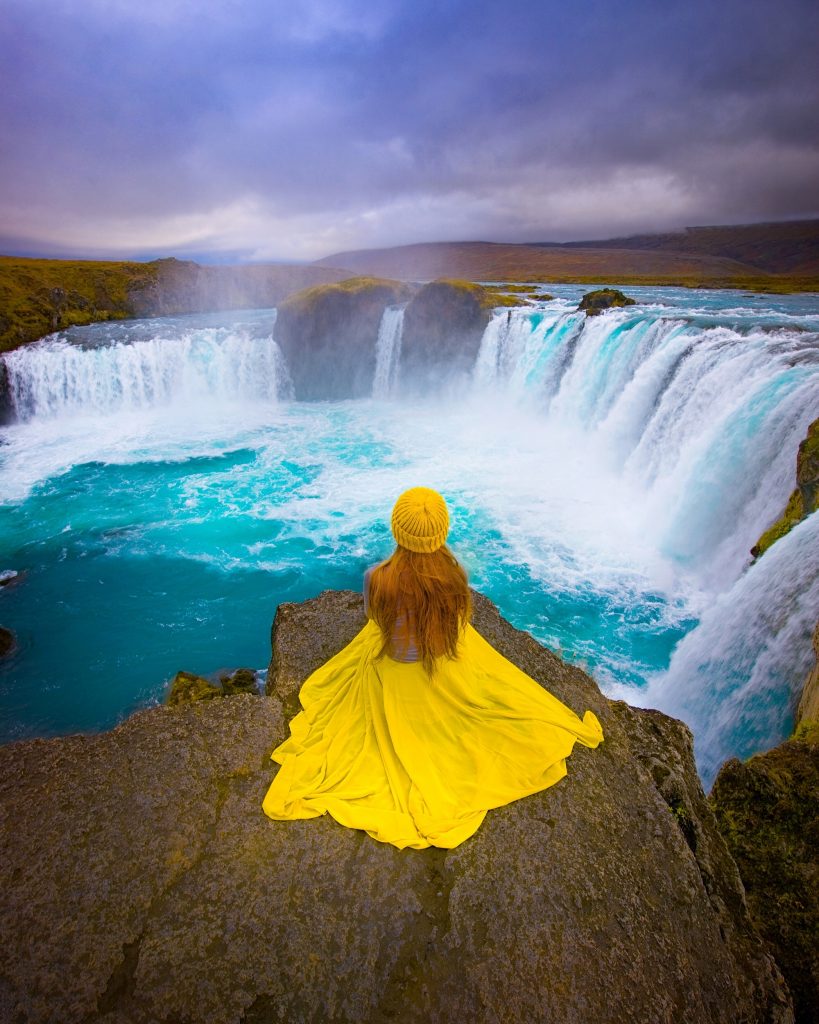 10. Good Quality Pair of Shoes
Another thing people may neglect to think about when packing for a trip is shoes! But more importantly, they don't think about the quality of their shoes. When traveling, you should ensure that you invest in a good pair of shoes that will last you through the trip. These shoes should be supportive, comfortable, fit well, and maybe even be stylish!
Shoes that offer support in their arch, have rubber soles, and are firm and tight to help protect against the weather and the elements are a must need. You don't want blisters or any other thing ruining your ability to go on adventures! So invest in a great part of quality shoes. Add this to your list of things to buy from Amazon for Iceland before you forget!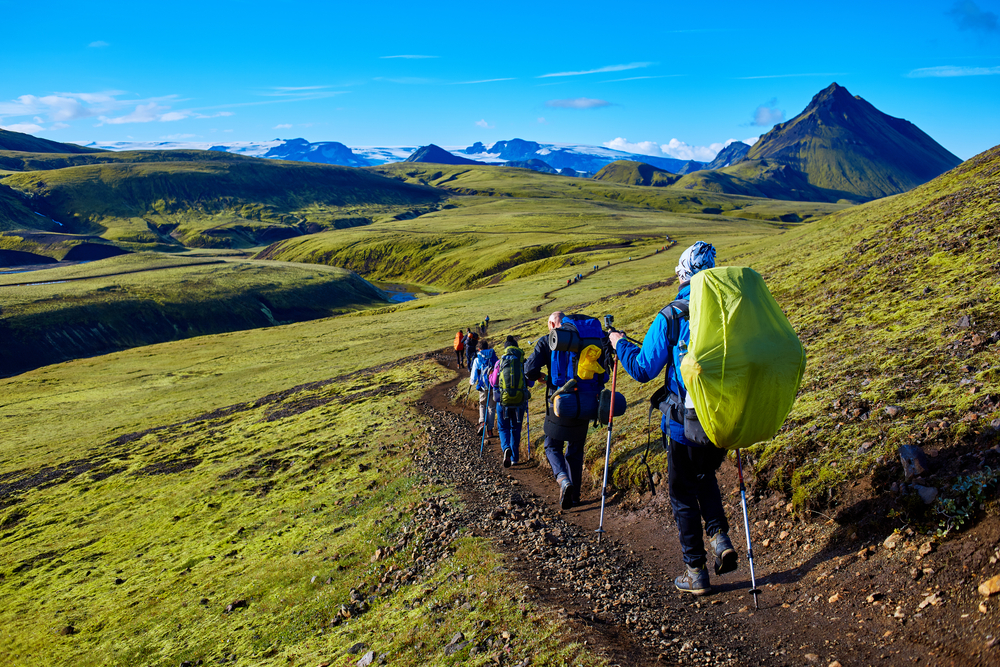 11. Comfy Backpack
If you don't think about how you will be traveling, you may not be thinking about what you will be traveling with either. So don't forget a comfortable backpack! You are going to need something to carry all of your Iceland essentials in. A backpack is key to staying organized during your trip.
Backpacks make it much easier than trying to navigate a purse with a strap or pockets. It keeps your hands and arms free and secures all of your belongings safe on your back. You can even purchase ones that have anti-theft features, but really look for your comfort! We suggest backpacks with large capacity and multiple pockets so you have plenty of room. And maybe even invest in one that is waterproof to keep your things safe from the weather too!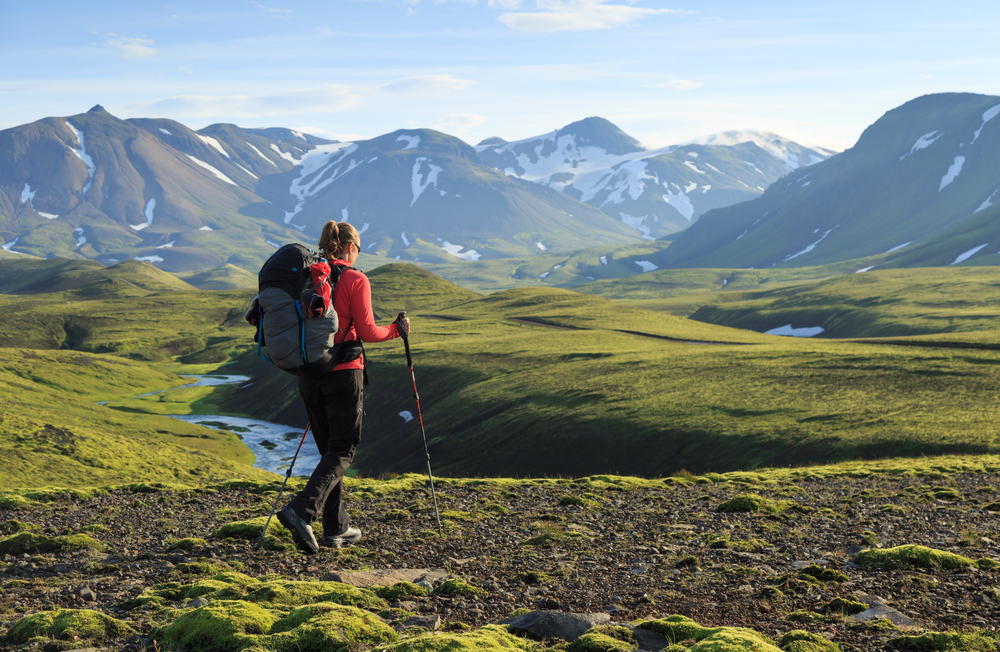 12. Mini First Aid Kit
Being prepared is important when traveling. In case of an accident, you want to make sure you are ready and able to act. Emergencies happen all the time, so we suggest adding a mini first aid kit to your list of things to buy from Amazon for Iceland just to be on the safe side! It's perfect, small size is fantastic for storing it in a bag and can be taken anywhere.
These kits are packed with medical supplies and is well designed in a durable rip-stop soft shell case. It is lightweight and easy to pack but is versatile and will prepare you if needed. From blisters to cuts and anything in between, these first aid kits are trusted and useful!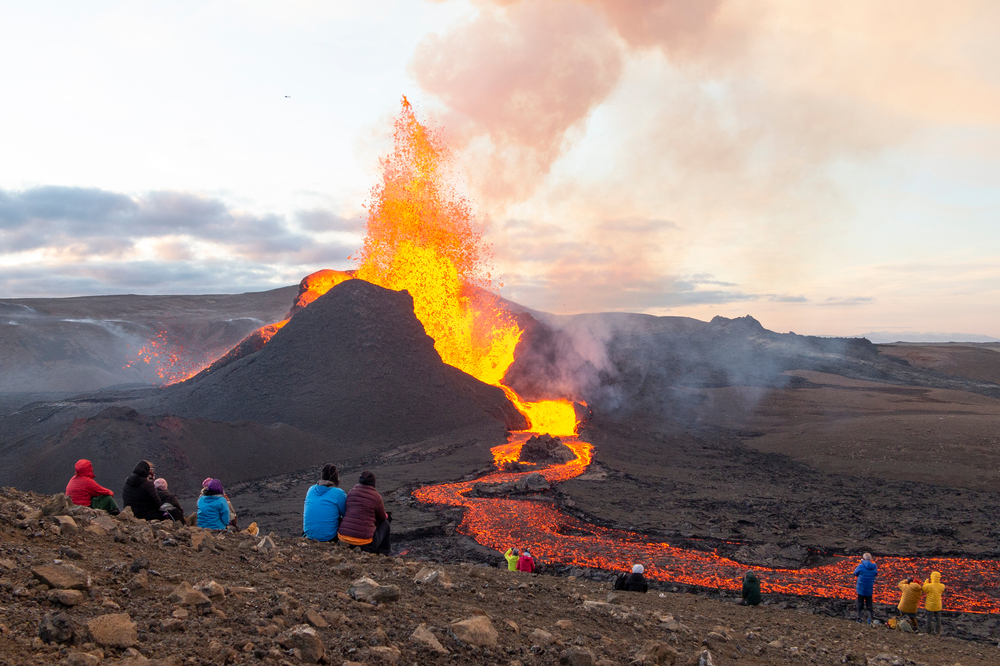 13. Wool Socks
Wool socks are really recommended for Iceland because of the cool weather– especially if you are planning on traveling there during the winter! Wools socks are designed to wick water away. They keep your feet as warm and as dry as possible.
Thankfully, they are affordable and combined with the best quality shoes you can get, you can help protect your feet and support them after being on them all day! So try to stay warm, buy a few pairs, and just enjoy having your feet stay warm and dry. We promise it is worth it. Add those wool socks to your list of things to buy from Amazon for Iceland now!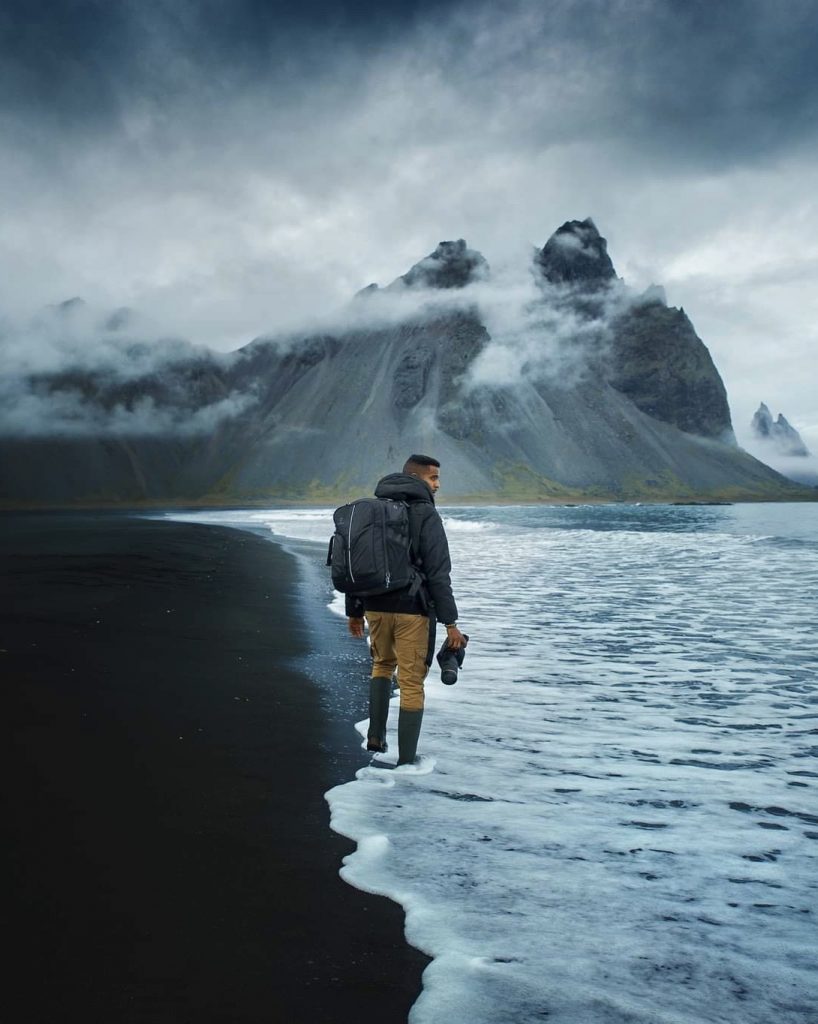 14. Flashlight(s)
Whether you are traveling at night, or just searching for something you lost under the bed of your hotel room or Air BnB, a flashlight is one of the best things you can bring anywhere you travel! It is an Iceland essential.
Handheld flashlights are easy to use and portable. They feature adjustable focus or even multiple light modes so you can adjust the level of brightness during any situation. Being prepared with a long endurance flashlight can save you some heartache and just make you feel safe! So consider adding this to your list of things to buy from Amazon for Iceland!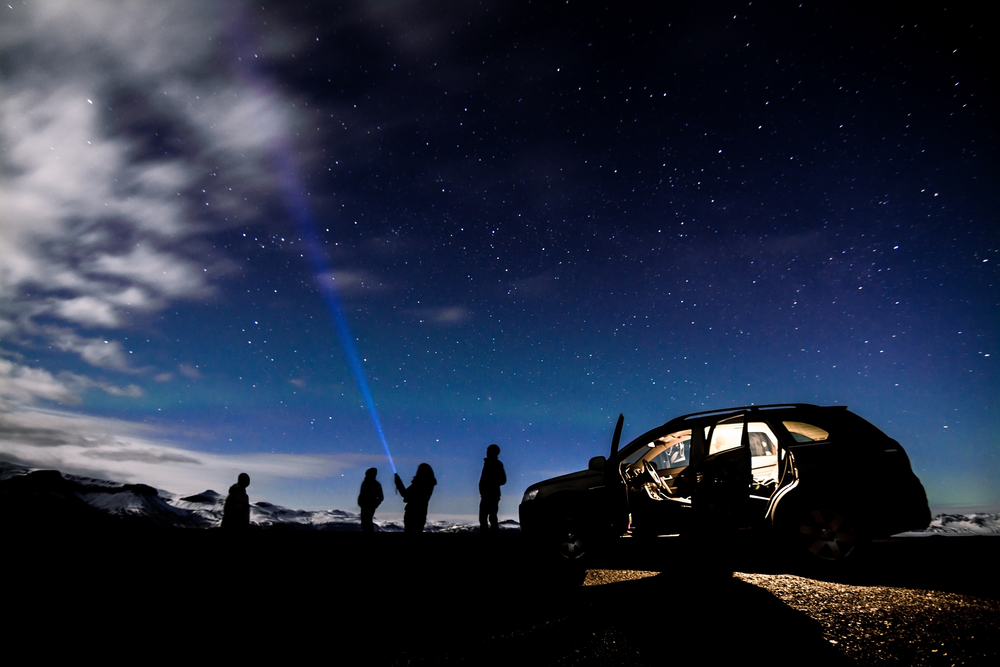 15. A Notebook, Pen and Pencil
While we know you'll want to document your Iceland adventures via phone with social media posts, photos, and more, you can also document your trip by adding a notebook and pencil combo to your list of things to buy from Amazon! For example, you can get the Rite in the Rain Kit.
In this kit, you get a waterproof pen, a notebook, and fabric cover. You can conquer the field in any weather condition and store more writing instruments in the kit as well. While this isn't typically Iceland trip essentials, you might want to try your hand at something fun and creative during your trip! Encourage your creativity!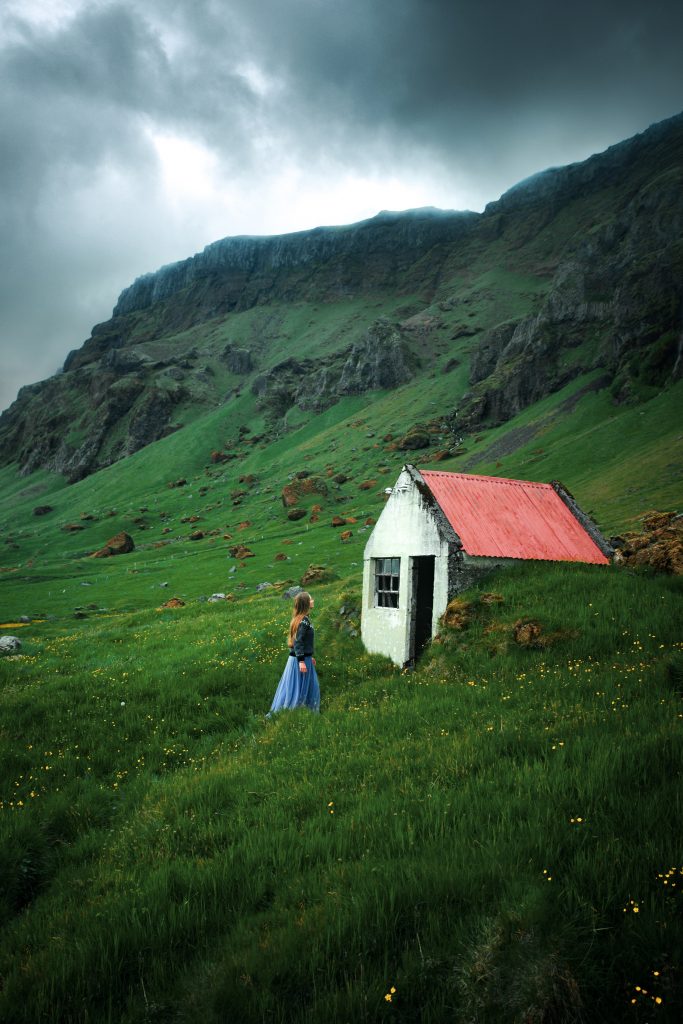 And there you have it, folks! 15 things to buy from Amazon for Iceland! This list may help you feel more prepared before you begin traveling, so read through it, purchase what is best fit for you, and get excited! You are about to evoke on an adventure of a lifetime! And if you need more suggestions, don't be afraid to check out our other articles, like What to Wear in Iceland: Iceland Packing List for Summer and Winter! Happy travels!