You finally booked your dream vacation, now time to figure out the best vacation rentals in Iceland to make your trip all that you've dreamed of!
Adventurers from around the world flock to Iceland to take in all of the sites and splendor of the country. Iceland is filled with jaw-dropping sites you didn't know could exist.
From mountainsides that hold some of the world's greatest waterfalls to hot springs, there is no shortage of outdoor adventures to enjoy.
When it's time to rest up, finding the best accommodations for you and your fellow travelers is very important.
Get a FREE printable "Hidden Gems In Iceland" E-book by joining our private Iceland Facebook Group and share your photos and ask for tips and tricks.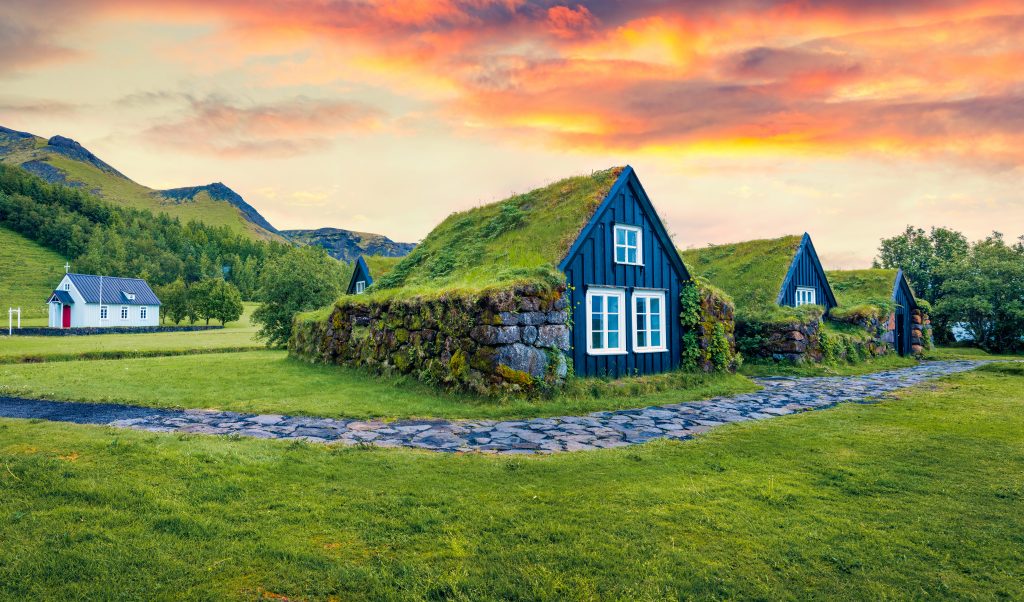 Why Stay In An Airbnb Vacation Rental?
Airbnb vacation rentals in Iceland are great for many reasons. The convenience of having your whole party together can spawn some fantastic memories. Also, hosts are almost always local, and provide great information for nearby attractions and local tips!
For us, however, the number one attraction to an Airbnb or vacation rental above all else is having your own kitchen!
Eating out in Iceland every day can add hundreds of dollars to your trip because Iceland is notoriously expensive. Stocking up on your own groceries and cooking for yourself will save money that can be better spent on more adventures and souvenirs.
Having your own private space relax from your long day out on the trails and cook a hot meal with your friends can create a much warmer atmosphere making your stay that much more special.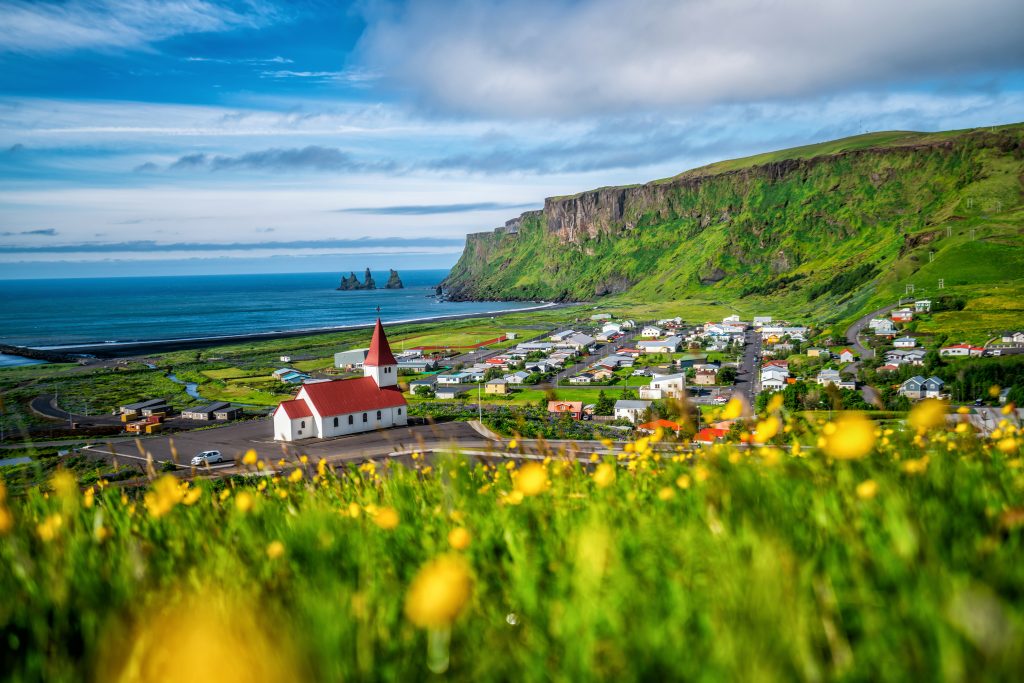 Best Airbnb Vacation Rentals In Iceland
Best Airbnb Vactaion Rentals In Reykjavik
Studio Apartment On The Main Shopping Street
If you want to stay in the heart of Reykjavik, you'll love the Studio Apartment on the Main Shopping Street of Reykjavik.
It is one of the best Reykjavik vacation rentals if you want to live like a local.
You'll be within walking distance to restaurants, bars, grocery stores, shops, art galleries, and more.
Because it is a studio apartment, it is perfect for solo or couple travelers looking to experience Reykjavik.
There is a fully equipped kitchen, a king-sized bed, a full bathroom, and a private balcony that boast some amazing views.
Click Here to Check Rates: VRBO.com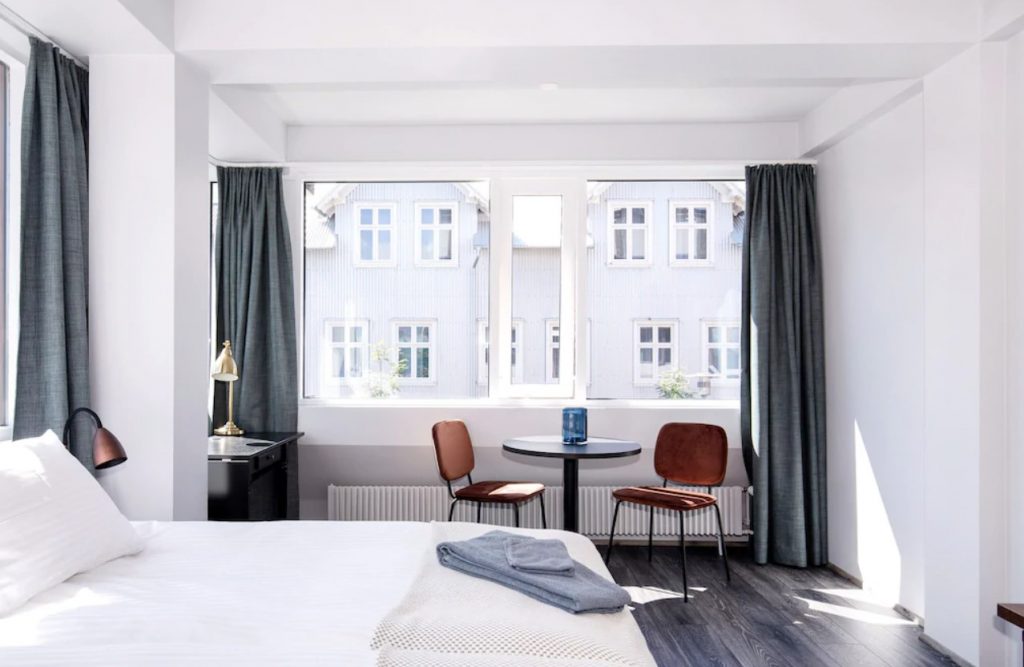 Domes Outside Reykjavik
These Domes Outside Reykjavik are a glampers heaven! Gaze out at the mountain ranges as the fireplace crackles nearby in one of the most unique vacation rentals in Iceland
If you're lucky, maybe you'll even be able to sleep under the northern lights.
The domes are part of a camp resort, so there will most likely be families with campers and RV's parked in the vicinity.
Guests are provided access to the shared kitchen, restrooms, and showers which are a short walk from the domes.
The Domes provide a unique experience and are perfect for travelers looking for something out of the ordinary.
Click Here to Check Rates: VRBO.com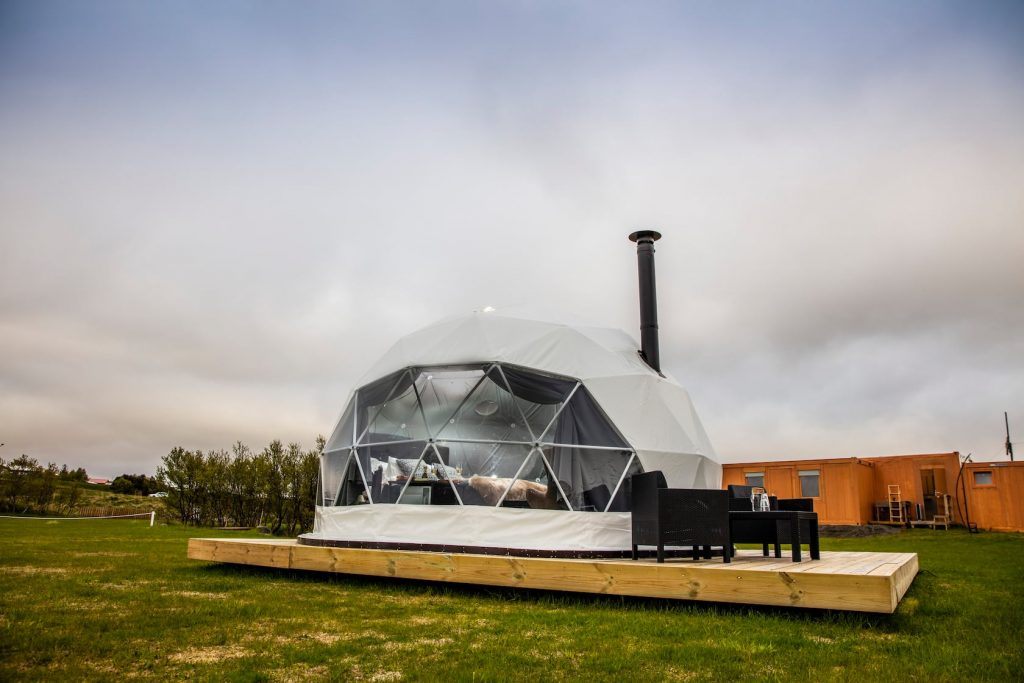 Duplex Flat In Central Reykjavik
If you are traveling as a group or family and need plenty of space, you'll love the Duplex Flat in Central Reykjavik.
Newly refurbished, this epic Reykjavik vacation rental has tons of character and even more room for everyone to spread out.
There are three bedrooms, a full kitchen, a cozy living room, and one full bathroom.
One of the best things about this vacation rental in Reykjavik is that it is within walking distance of several restaurants, shops, and bars. But it is also close to a bus station if you want to travel a bit more around the city.
Your family will love using this charming Reykjavik vacation rental as your home base while you travel in Iceland.
Click Here to Check Rates: VRBO.com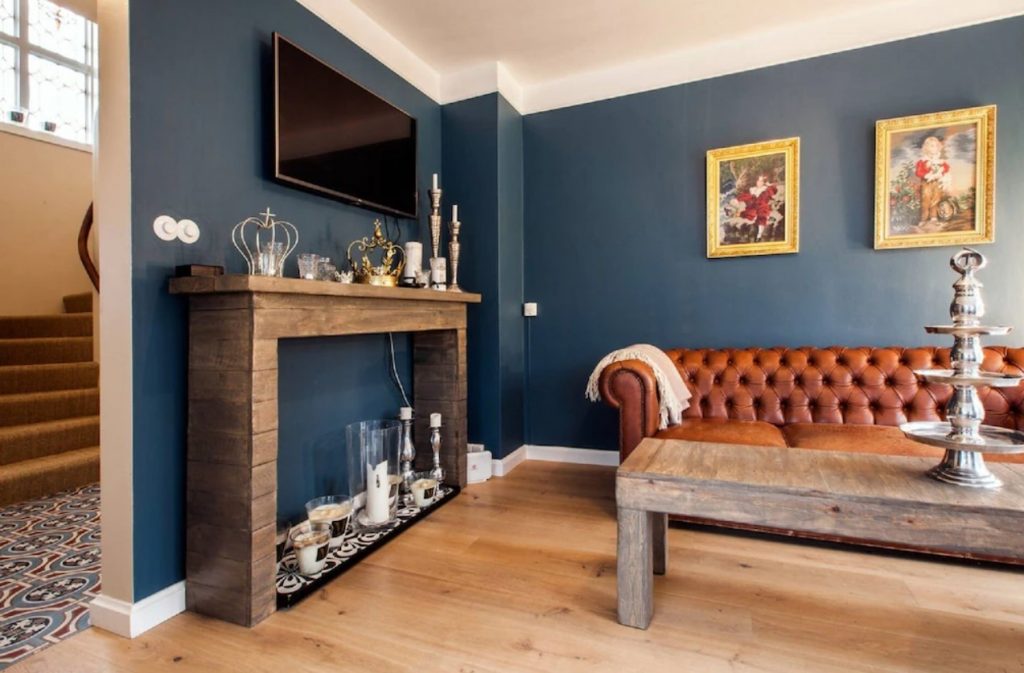 Best Airbnb Vacation Rentals In Vik
Black Beach Suites
For vacation rentals in Iceland with a stunning view, check out the Black Beach Suites in Vik.
The Black Beach Suites are small cottages with big views.
You'll have your own private kitchen, living room, bedroom, and bathroom.
From your windows, you'll be able to look out onto a beautiful Iceland landscape, and you'll be less than 2 miles away from Iceland's famous Black Sand Beach.
Click Here to Check Rates: Booking.com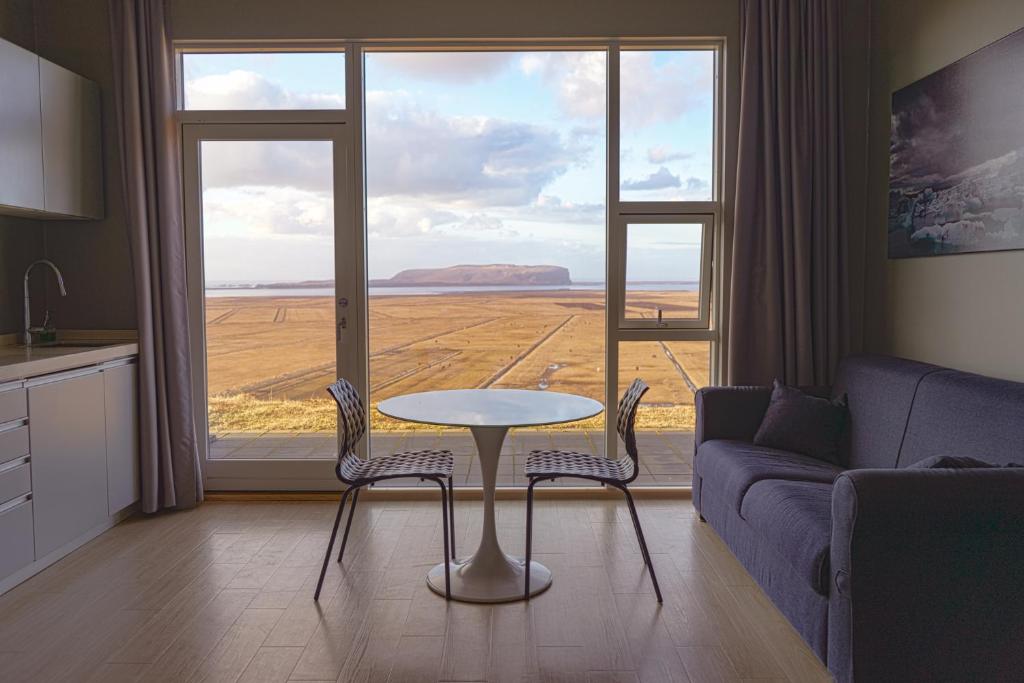 Cottage on Reynir Family Farm
For a great price, you can bring the whole family to this awesome Cottage On Reynir Family Farm overlooking the black sand beach!
This cute farm cottage has everything you need to relax with the family with some spectacular views of the surrounding nature. It is also just a few minutes' drive from Vik! So no matter what you need, its a close drive in to town!
Click Here to Check Rates: Airbnb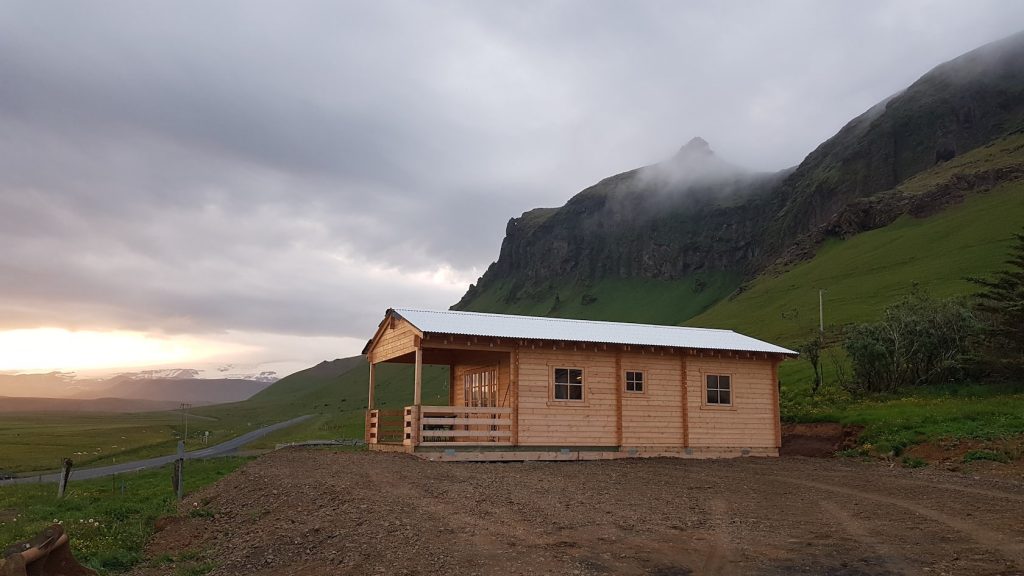 Best Airbnb Vacation Rentals In South Coast Iceland
Garage Apartments
Do you want to wake up to the sound of waterfalls in the distance? Or maybe you want to spend some time on an old Icelandic farm? Then the Garage Apartments in Iceland is what you're looking for.
Located at the foot of a mountain, this serene farm is an experience you and your family won't soon forget. In the summer you can fish on-site and enjoy the lettuce fields that the farm provides!
The apartments are gorgeously renovated and private from the family living on site. All the amenities are included and provide a comfortable and breathe taking stay.
Click Here to Check Rates: Airbnb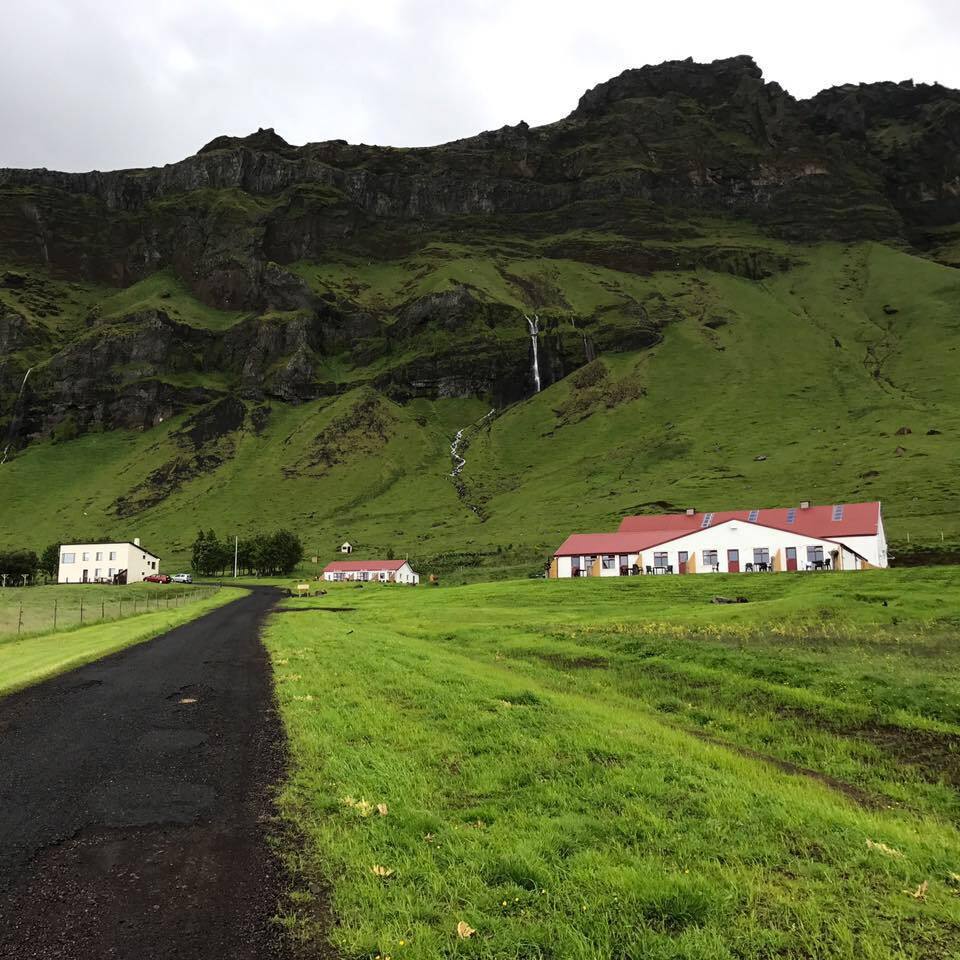 Seljalandsfoss Waterfall Cottages
If you want a mix of luxury and nature look no further than the Seljalandsfoss Waterfall Cottages!
The stark contrast of these black cottages against the landscape is a sight to see in itself. The interior, however, is so modern and inviting you may not want to leave.
These luxury cottages overlook the beautiful Icelandic landscape but are also conveniently close to town.
Everything you need for a more than comfortable stay is provided here including WiFi, TV, and a kitchen.
Click Here to Check Rates: Booking.com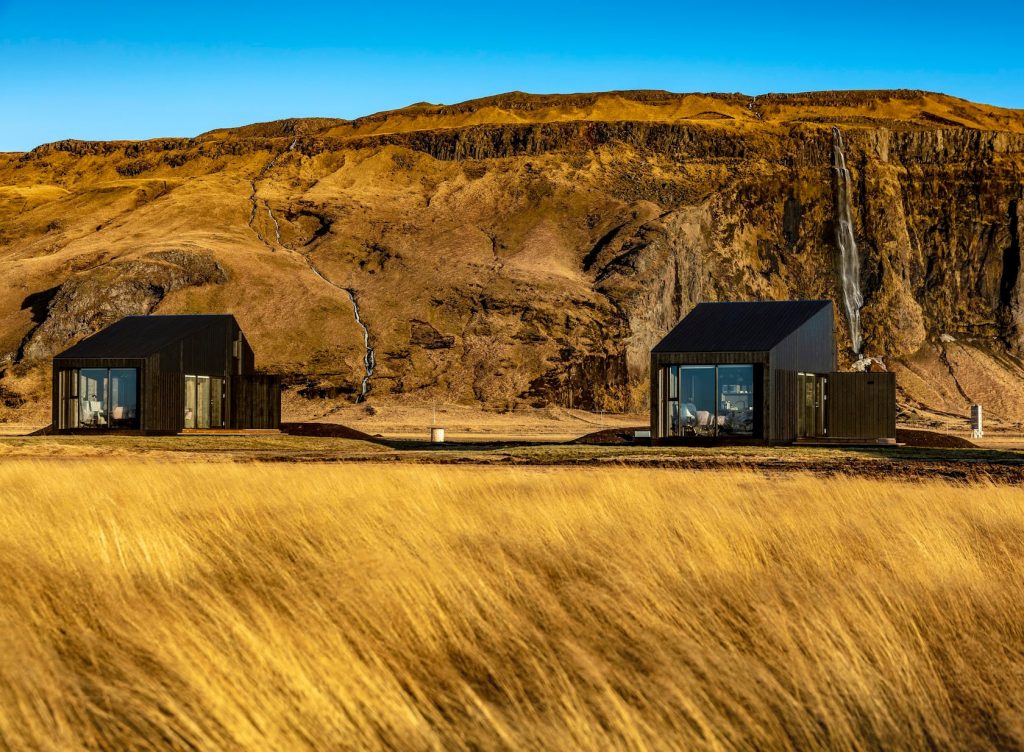 Afternoon Cottages Near Hella, Hekla & Landmannalaugar
The Afternoon Cottages are perfectly located if you plan on exploring Southern Iceland and are one of the best VRBOs in Iceland.
Inside each cottage, you'll find a small kitchen, a queen-sized bed, your own private bathroom, and a small living room area complete with cozy chairs and a tv.
What makes the Afternoon Cottages such a great vacation rental in Iceland is their location.
They are just 20 minutes away from Hella and the main road and you'll be surrounded by some of Iceland's most famous spots.
Using the cottages as your home base, you can easily see Hella, Hekla, Landamannalaugar, Fossabrekkur, Gjáin, Fjallabakur, and many more.
If you visit in the winter, you may even get a chance to glimpse the northern lights.
Click Here to Check Rates: VRBO.com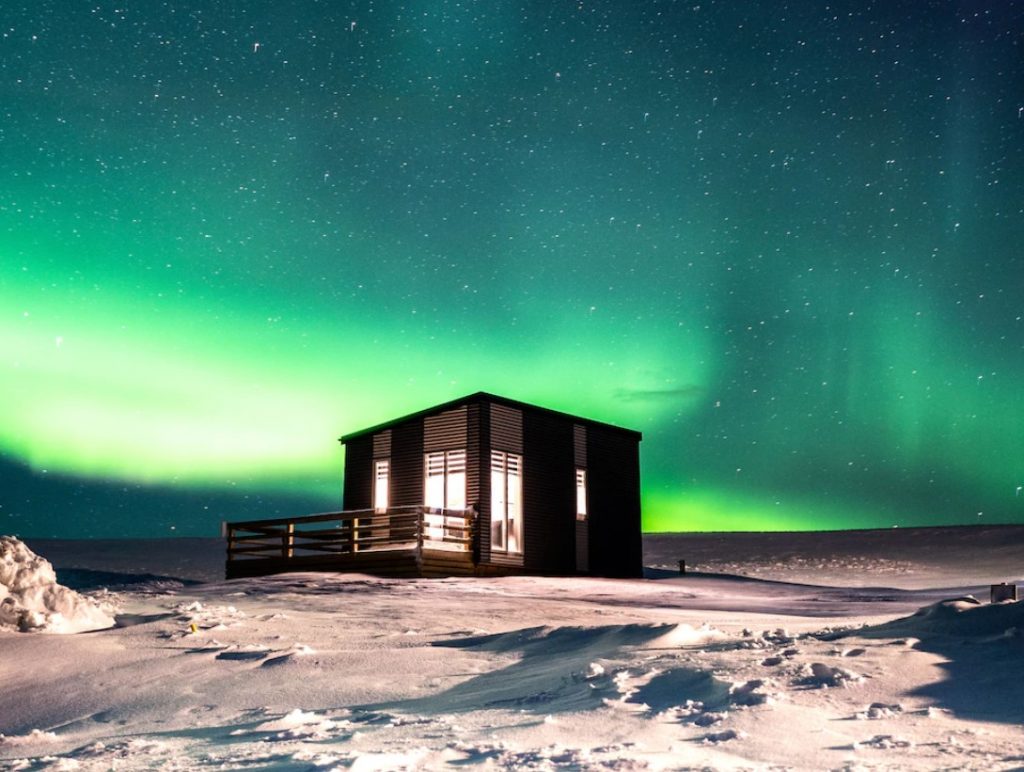 Best Airbnb Vacation Rentals In Southeast Iceland
Luxury Apartment Near Glacier Lagoon
This Luxury Apartment Near Glacier Lagoon is stunning! Snag a private room in the amazing, secluded home and be intertwined with the surrounding nature.
You have access to your own private entrance, bathroom, and walk-in shower! The kitchen is a shared space for all visitors and provides everything you need.
Click Here to Check Rates: Booking.com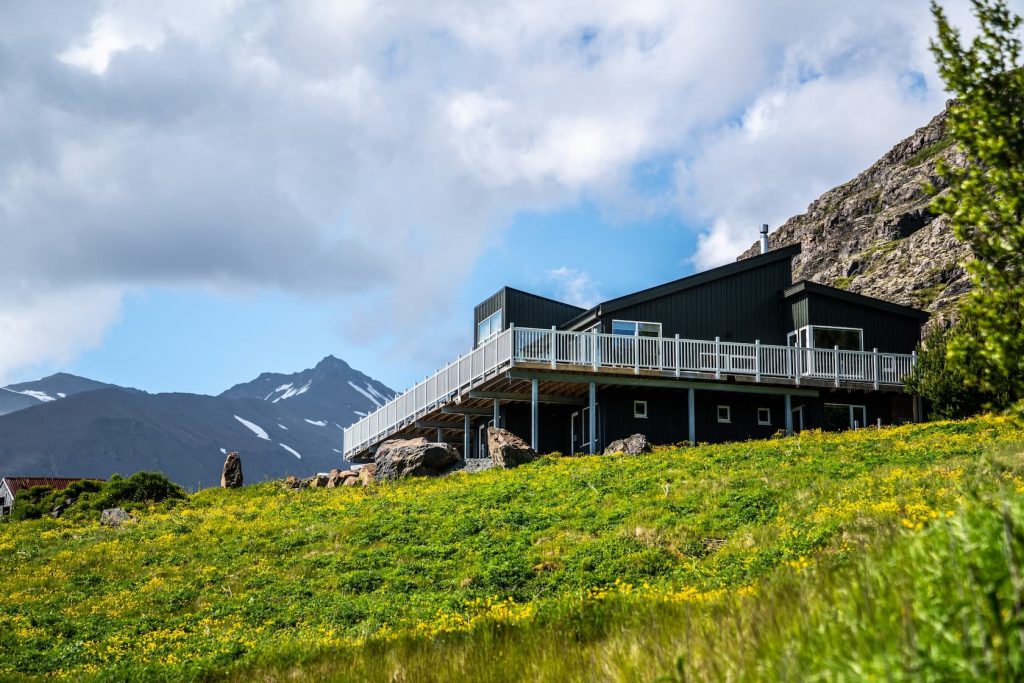 Tiny Home Near Höfn
For all the tiny house lovers out there, this is the spot for you!
This Tiny Home Near Höfn is perfect for the traveler on the go! Rest up in one of the coziest and quaintest Airbnbs in Iceland!
This tiny house is located just outside of Höfn. It has everything for any traveler to feel at home away from home.
You'll have everything from a full kitchen to a walk-in shower!
Click Here to Check Rates: Airbnb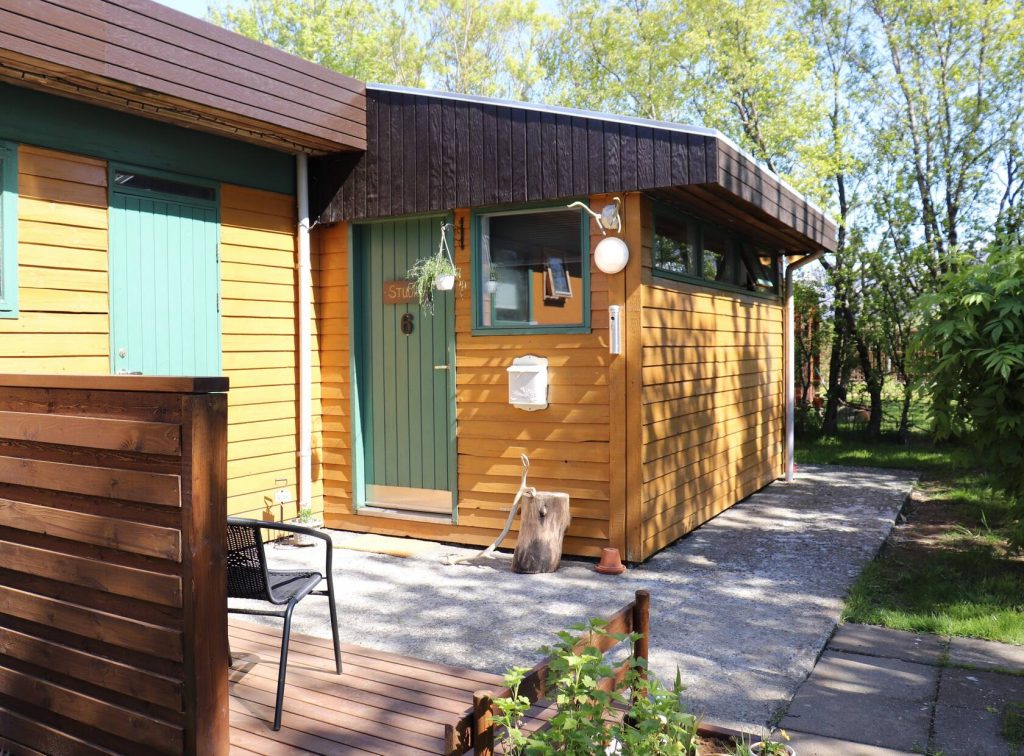 Best Airbnb Vacation Rentals In East Iceland
Kaldá Lyngholt
If you are on the East side of Iceland, you will want to look into staying in the Kaldá Lyngholt cottages in Egilsstaðir! This small cabin has a beautiful interior design and is surrounded by the magical wilderness.
This cottage is powered by the geothermal springs nearby which is a pretty cool feature.
This site also comes with a hot tub to soak in everything that the Iceland countryside has to offer!
Click here to Check Rates: Booking.com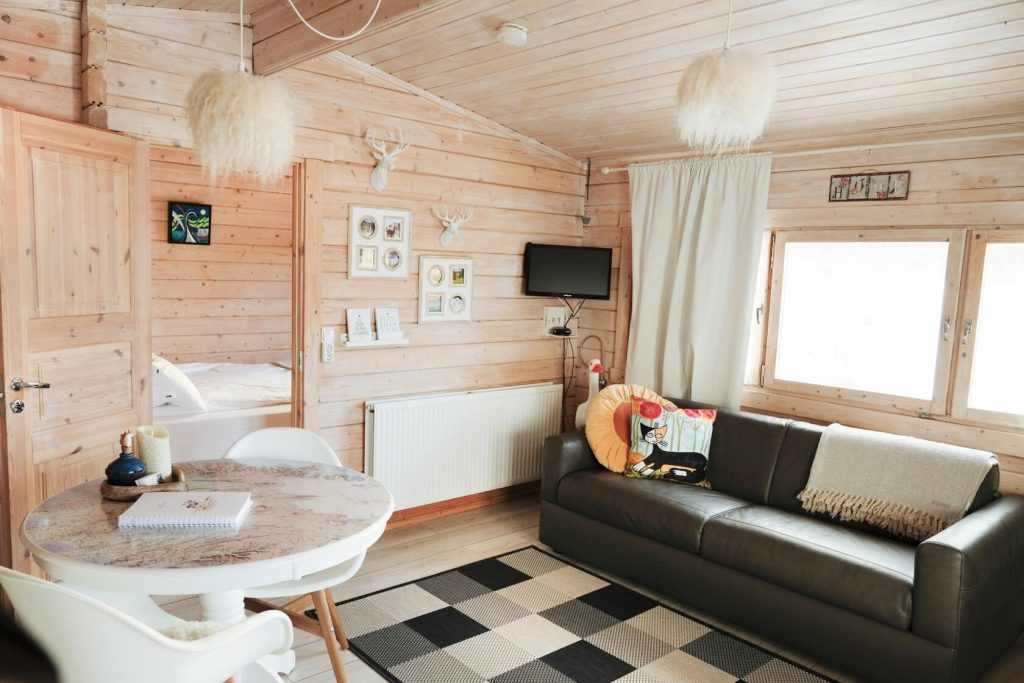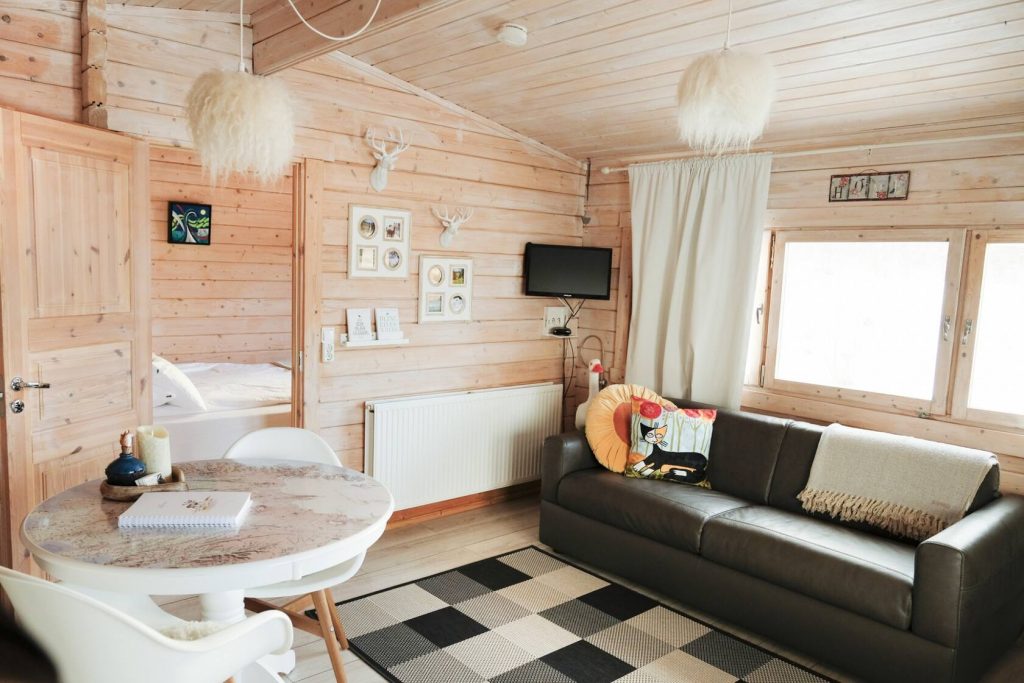 Stóravík Cottage
Is there anything more Iceland than a cottage on a lake?
Stóravík Cottage is in such a serene location and provides everything you need for a comfortable stay and beyond.
Outside on the back patio, overlooking the lake, guests have access to a grill, a picnic table, and a hot tub! It is the perfect place to come home after a full day out!
The family will have a vacation you will never forget in the three-bedroom cottage!!
Click Here to Check Rates: Booking.com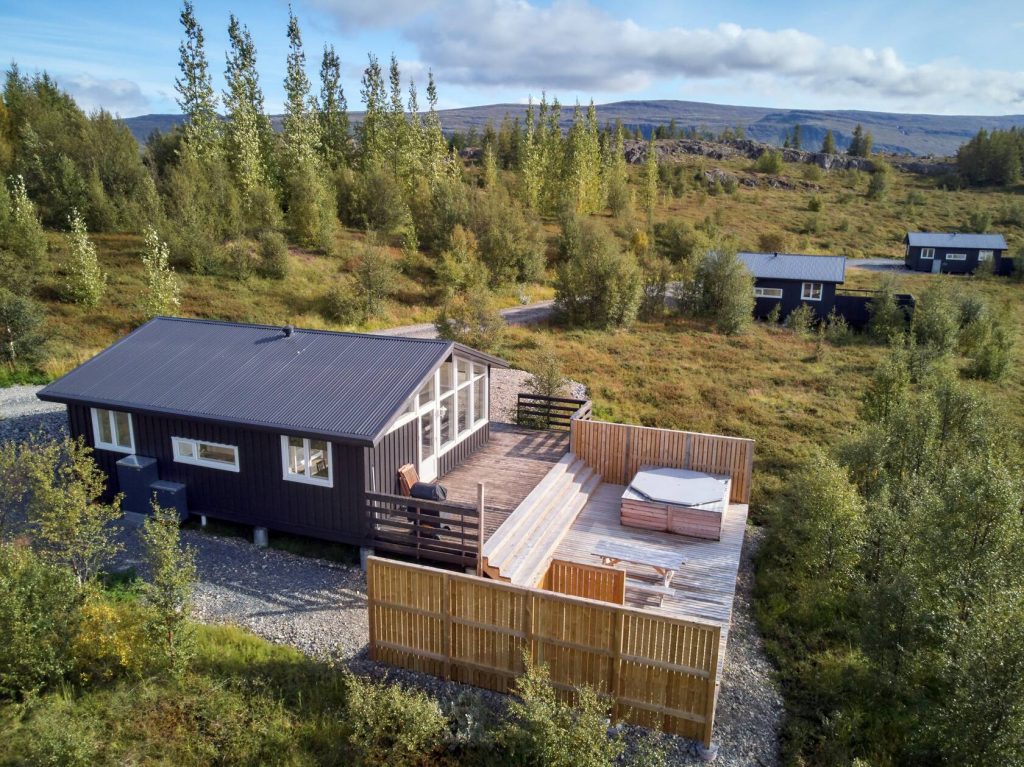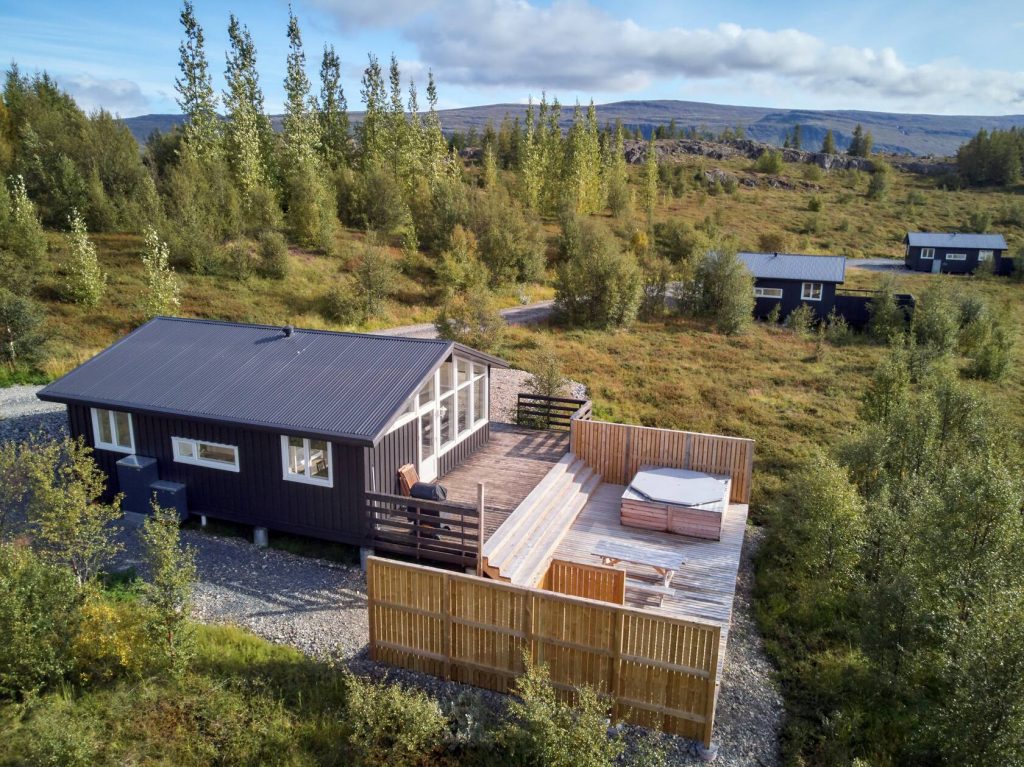 Best Airbnb Vacation Rentals In North Iceland
Iglúhús
We had to include another Iglúhús because they are such a unique experience! This Iglúhús outside of the small village of Árskógssandur
If you want to take one night to sleep under the stars, or possibly the northern lights, this is a great place in North Iceland to do so!
While there is no kitchen on the premises, breakfast is provided for the guests. One cool feature is the igloo comes with room darkening shades, so you can fall asleep under the stars, but not wake up with the sun!
This glamping experience is wonderful for anyone wanted to switch things up and have a different kind of experience in Iceland.
Click Here to Check Rates: Booking.com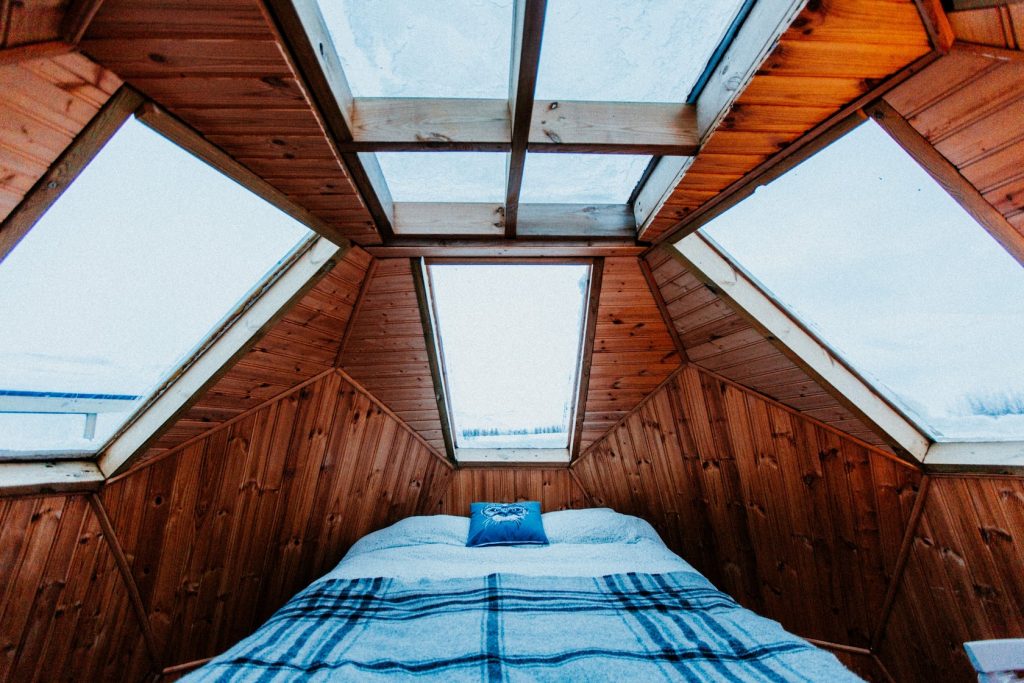 Villa In North Iceland
Just fifteen minutes outside of Akureyri, this modern Villa In North Iceland is a great place to call home on your next Iceland trip.
This Airbnb is super modern and has all the comforts of home! It's equipped with central heating, free wi-fi, and a hot tub! It is nestled and a beautiful hill and offers great views of the surrounding lakes and mountains.
All these amenities are great, but what is really amazing is you have the option of renting a jeep or city car to get around! Just ask the host when you're inquiring!
North Iceland has so many amazing landscapes to take in. Check out our list of the best places to see in North Iceland!
Click Here to Check Rates: Airbnb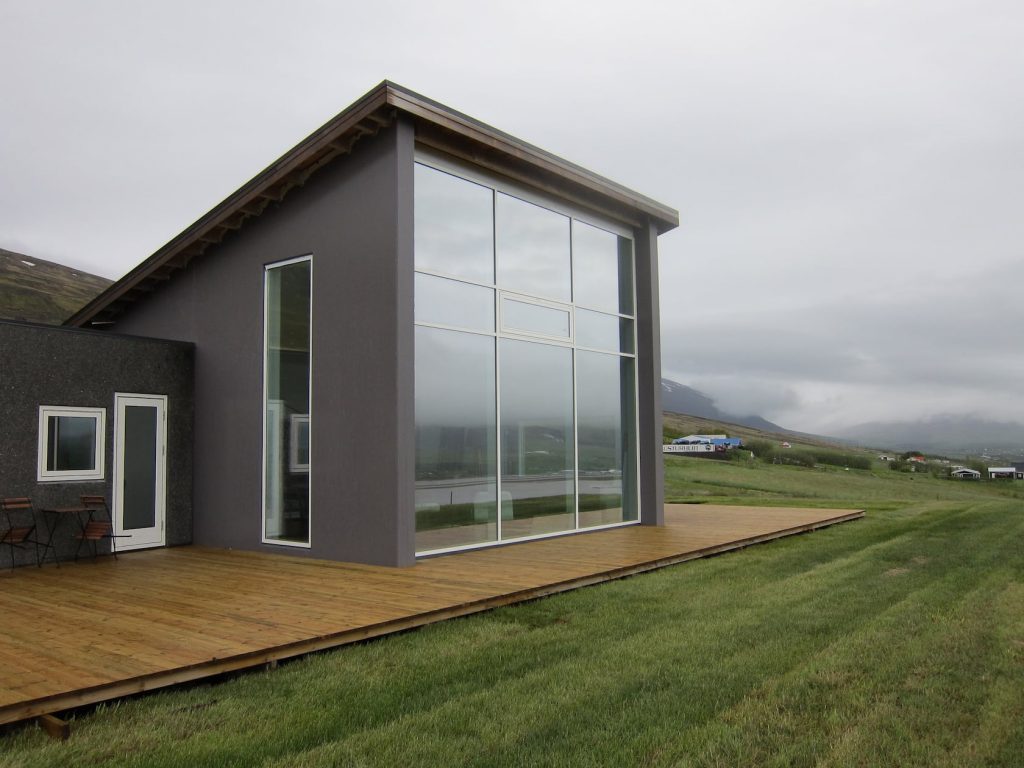 Best Airbnb Vacation Rentals In West Iceland
Black Timber House
Airbnbs in Iceland often have a modern touch but keeps their tradition. This one is no exception.
Located on the Snæfellsnes peninsula this Black Timber House depicts the perfect combination of modern and traditional.
The interior is gorgeously renovated yet maintains and comforting homey feeling that makes for a fantastic place to vacation.
The town is just a short drive down the road, but this Airbnb is in a quiet, relaxing location. It's a short walk to the shore below, and there is a lighthouse nearby to hike to as well!
Click Here to Check Rates: VRBO.com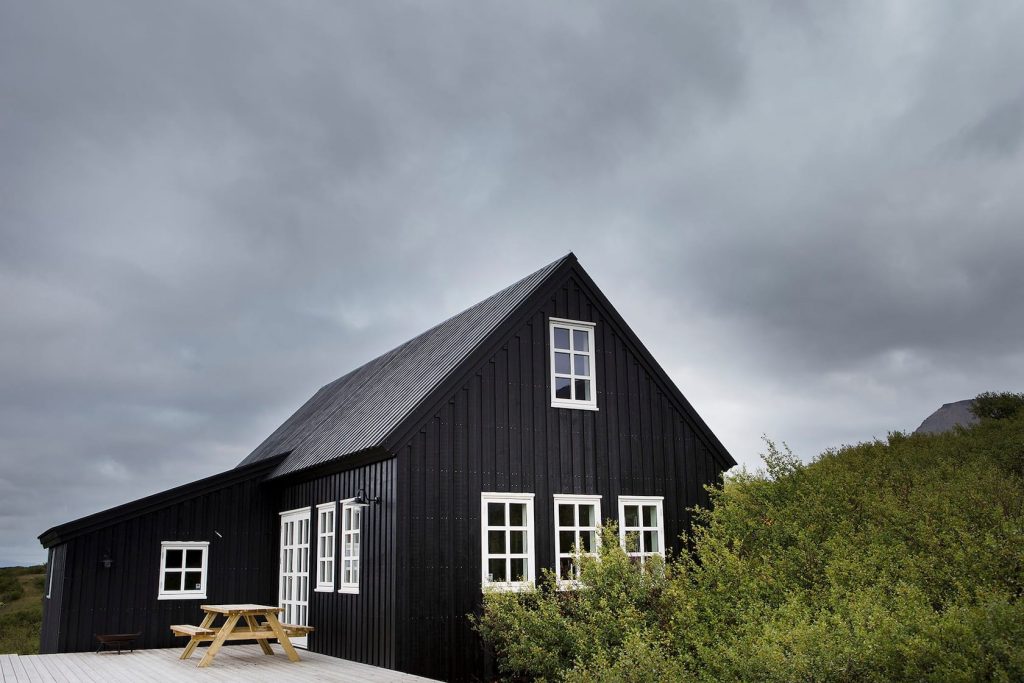 Ocean View Apartment
If you want to wake up to a view that you will never forget, this is one of the best Airbnbs in Iceland to choose from. This Ocean View Apartment is actually built on the side of a cliff overlooking the North Atlantic ocean!
From the balcony, you can experience wildlife like dolphins, whales, and seals all right offshore.
It is just outside of town so getting everything you need for your stay is a breeze!
With a stylish and spacious interior, this will be an amazing stay for any traveler.
Click Here to Check Rates: Booking.com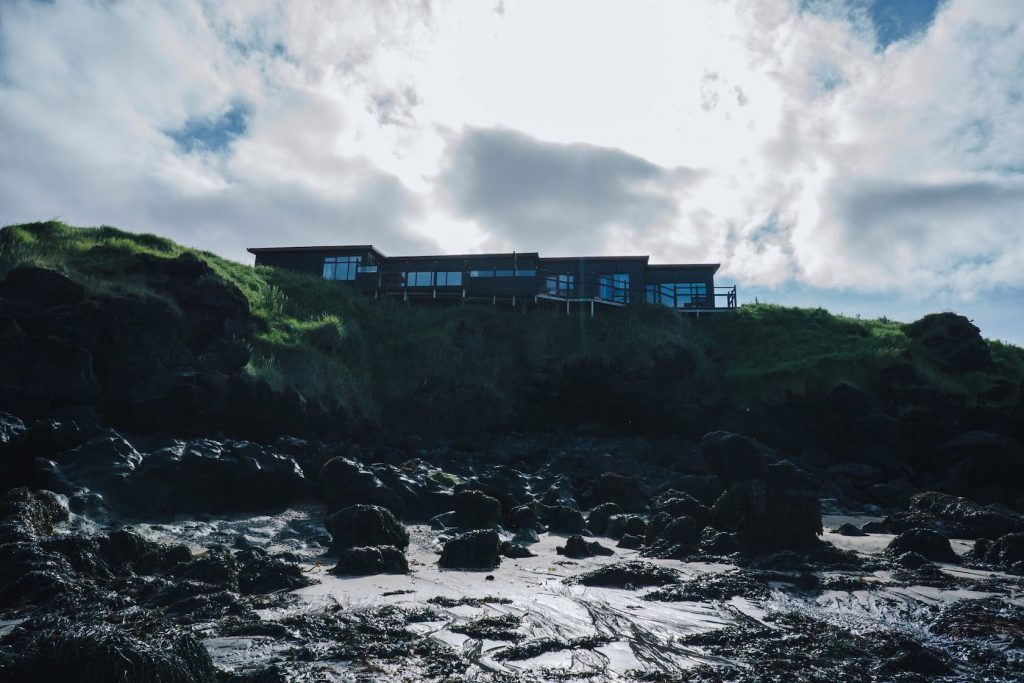 There are so many wonderful and stunning locations to choose from when searching for Airbnbs or vacation rentals in Iceland. Every place is going to have its unique characteristics that will make you fall in love.
Whether you want to sleep under the stars, or sleep in luxury there is no shortage of inviting Airbnb's in which to stay! Feeling at home and having gorgeous nature to gaze upon while you have your morning coffee, can make every vacation even more memorable.