While you are planning your next getaway to Iceland, you are going to want to consider the best apps to download before your trip.
Traveling abroad already comes with so much planning and so many concerns. However, there are many apps that will make enjoying your trip so much easier.
From knowing exactly when to view the Northern Lights, to how to get in contact with emergency services, there is an app for almost everything!
With Iceland being so vast, I can see understand why there could be some concern about the availability of cell phone service and the ability to use apps when you are out and about.
In actuality, Iceland has some of the best cell phone service for this exact reason! Iceland has extensive coverage since it can be such a remote location.
Some American cell phone companies even have free texting and cheap call rates from Iceland!
Here is a list of Iceland apps you will want to download before you venture to the beautiful country of Iceland!
Get a FREE printable "Hidden Gems In Iceland" E-book by joining our private Iceland Facebook Group and share your photos and ask for tips and tricks.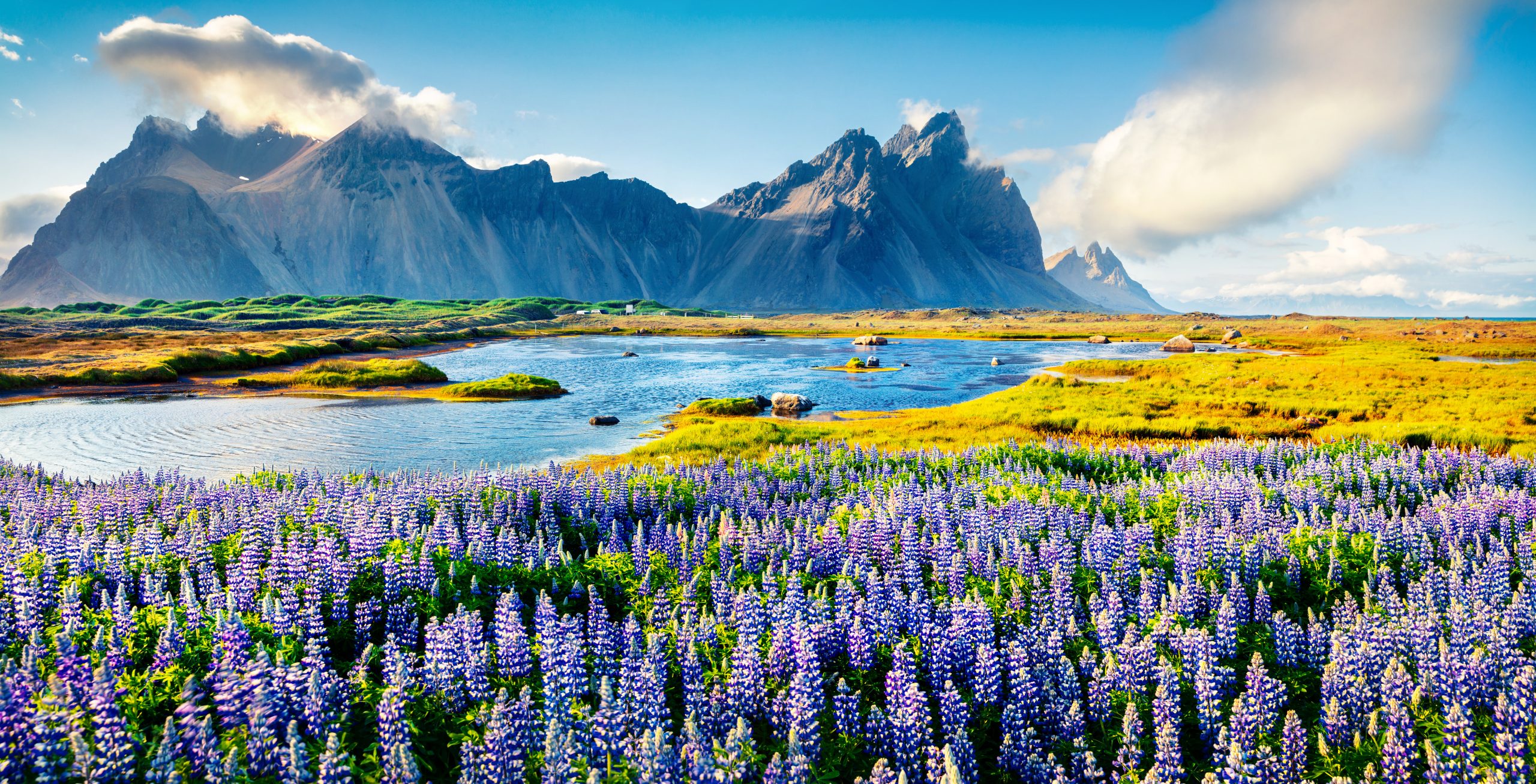 Veður
One of the most important pieces of information to keep up with in Iceland is the weather. This is one of the best Iceland apps because it is your own personal weather report in your pocket.
Veður is the official Icelandic weather app and is designed to keep you up to date as the weather changes throughout the day.
Receiving weather updates in real-time directly to your phone is so important in Iceland as the weather can be very unpredictable. In the blink of an eye, the weather can shift so having a reliable source of information is very important!
Click here to get Veður Official Weather app for Android and IOS!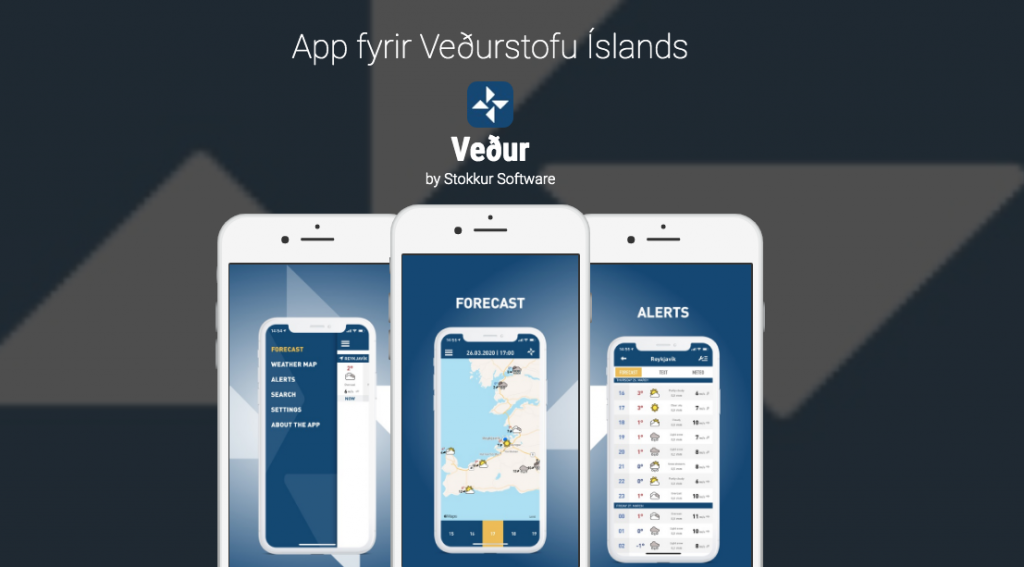 Vegagerðin
If you are Driving In Iceland, this is the most important app for you!
Before you head out for the day you need to know what the roads have in store for you. There is nothing worse than being ready to start your adventure just to be stopped in your tracks by a road closure.
Vegagerðin is one of the best apps for Iceland vacations because it lets you know what the road conditions are along the way. It is also very useful in providing weather information throughout the day!
As we all know, the weather in Iceland is very unpredictable. So having a heads up on road conditions and closures is essential if you will be driving throughout your trip.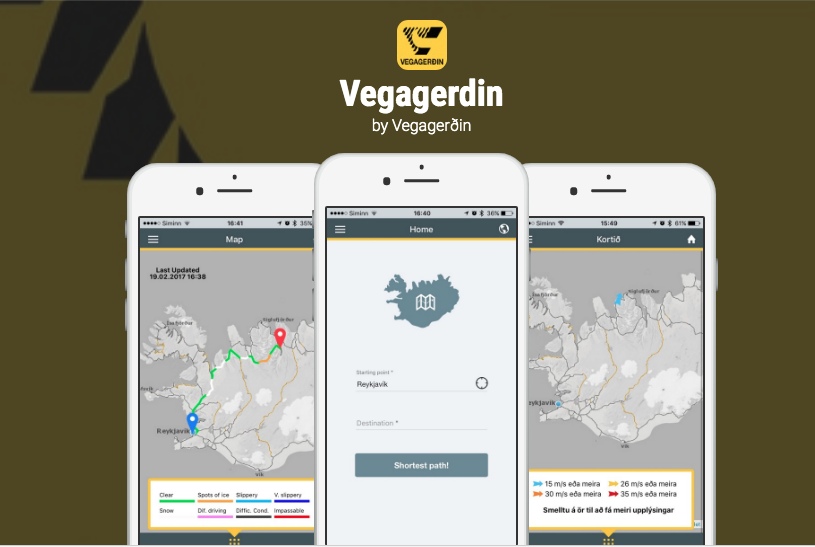 112
112 is one of the best apps for Iceland because it is the official app for Iceland's emergency services.
No one ever wants to think of worst case scenarios when you are on vacation, but being prepared should always be a priority when traveling.
What if something as common as your car breaks down? Knowing who to call in case of emergency is crucial especially when traveling in a foreign country.
Having 112 downloaded already can save you from a lot of confusion and worry.
This app uses your GPS to let emergency services pinpoint your location if necessary. It even allows you to document all of your previous locations and text emergency services if you need to.
We definitely recommend downloading this app prior to leaving on your trip so you can have peace of mind at all times!
Click here to download 112 Emergency Services app on Android!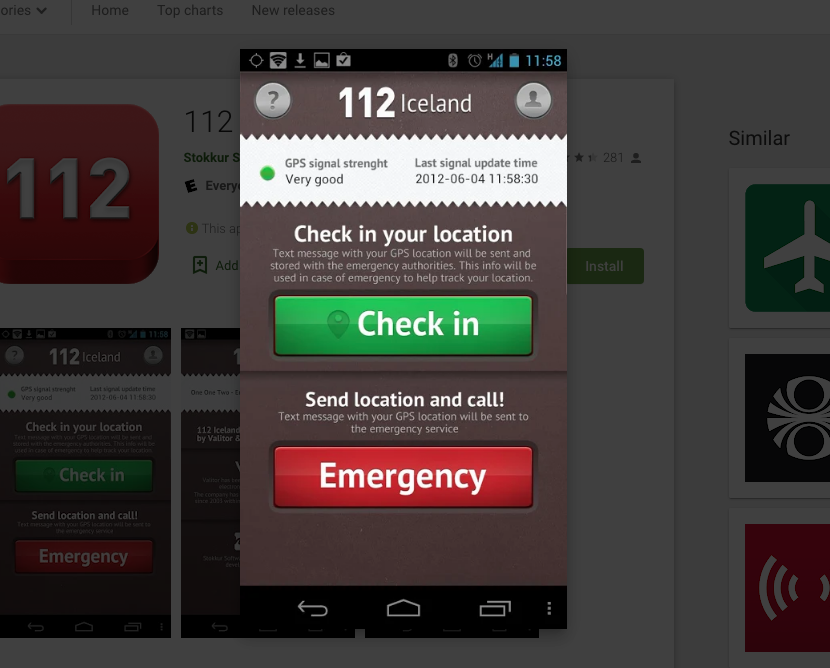 Google Maps
When it comes to Iceland apps Google maps is one you cannot go without.
Google is pretty much the only search engine people trust to get all of their information, so relying on Google to help you navigate abroad is definitely a good idea.
For all the same reasons you use Google Maps at home, you can use it in Iceland. You can plan out road trips ahead of time and easily calculate distances to plan your days properly.
Google Maps road maps and directions have set the bar for all other apps of its kind. The timing is usually accurate and the constant updates are very useful!
We have taken many trips around Iceland using Google maps ourselves! Thanks to its reliability, we have been able to see many of the beautiful scenic routes that Iceland has to offer!
Check out some of our favorite waterfalls in Iceland and download our maps offline to use on your next trip!
Click here to download Google Maps for Android and IOS!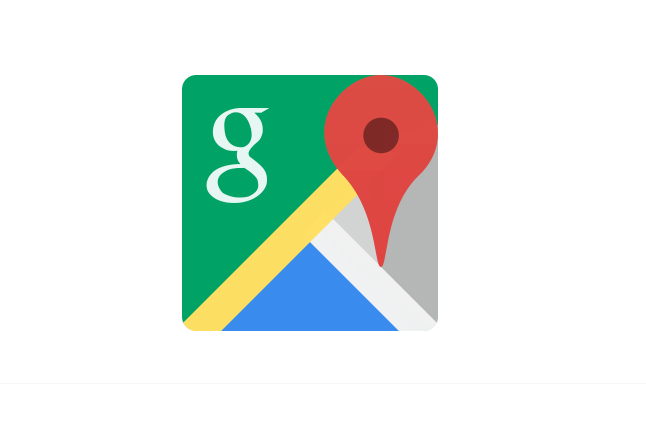 Waze
Having two apps to guide you through the roads of Iceland is never a bad thing. You can never be too careful!
Second opinions are great, especially when traveling in unknown territory.
What makes Waze such a great alternative is the fact that its information comes from crowdsourcing. Sometimes it is more quickly updated than Google because people who are on the same roads are updating as they go!
This can be a great way to stay on top of detours, road closures, or even some unexpected obstacles ahead!
Click here to download Waze for Android and IOS!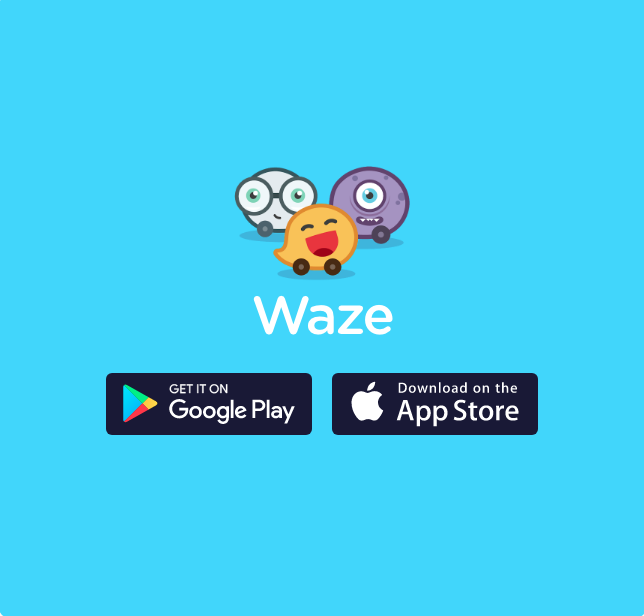 My Aurora Forecast Alerts Northern Lights
One of the biggest draws to Iceland is the prospect of witnessing the Northern Lights. It is a beautiful natural display that is a necessity to witness if you are in Iceland during the right time of year.
My Aurora Forecast is one of the best Iceland apps because it helps you to know when the lights are the most visible and which location will be best!
If you are looking to experience this natural phenomenon you will definitely want to give this app a download.
Click here to download My Aurora Forecast for Android and IOS!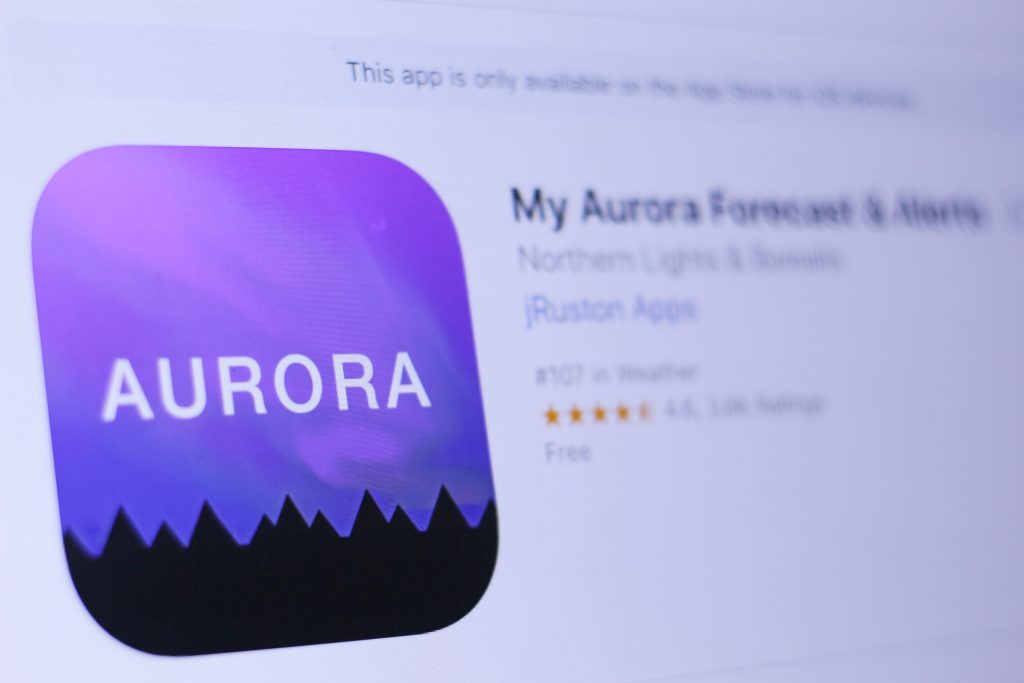 Strætó
Getting yourself around a new city is always a challenge. The Strætó app is every travelers best option for navigating the Iceland bus routes to make touring Reykjavíka breeze.
If you are not sure about renting a car for the duration of your stay, this Iceland app will be perfect for you.
Click here to download Strætó for Android and IOS!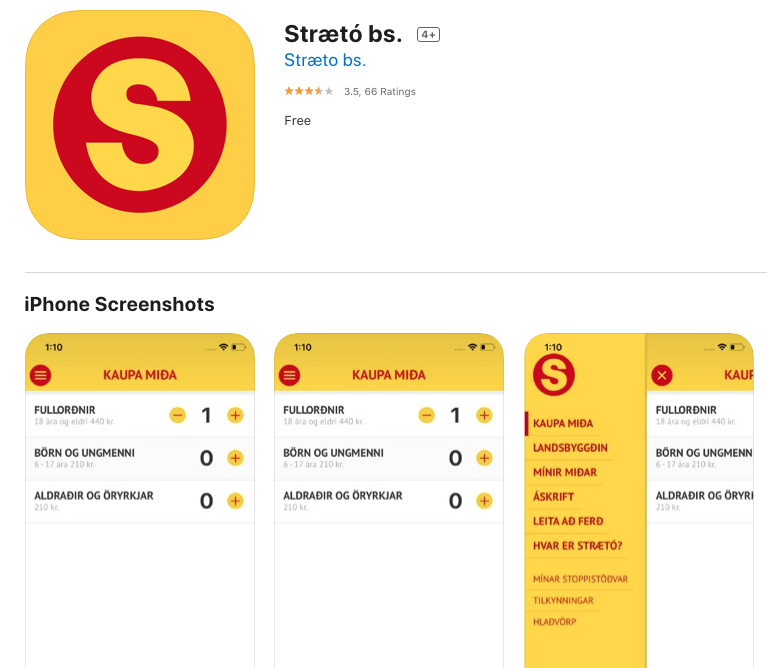 Leggja
If a rental car will be your primary source of transportation during your trip, you will quickly learn that parking in Iceland is not free. Luckily, Leggja is an app that helps you pay your meter remotely while you are on the go.
You can "park in" and "park out" directly from your phone! It makes one of the small thing convenient so you can concentrate on the finer details of your trip.
Click here to download Leggja for Android and IOS!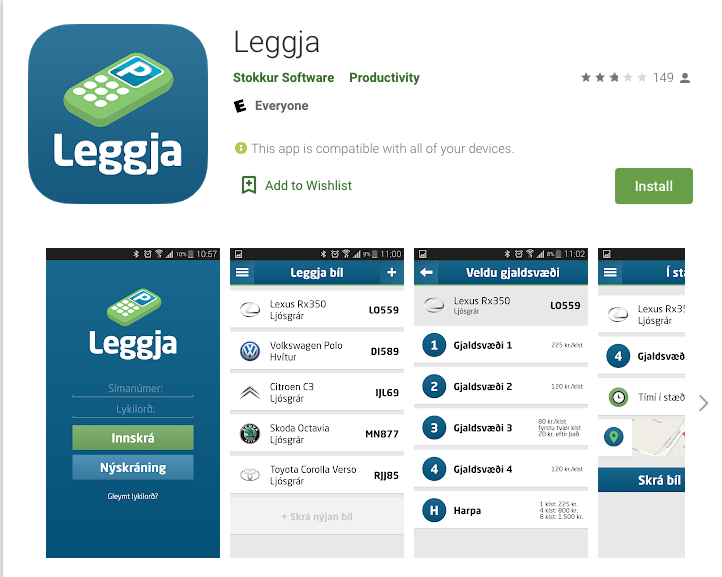 Wapp
For all you adventurers seeking the beautiful outdoors of Iceland, Wapp is a great app for your trip!
Wapp is the best app for Iceland walking trails. This app gives you locations and information on walking trails in Iceland
Wapp can be downloaded beforehand then used offline once you get out on the trail.
For some extra fun, Wapp gives you pop up facts about the environment and nature on the trail. This app also includes stories, folktales, and photos of the trails you are treking!
Listening to fun stories and facts about the vast Iceland nature while you are hiking can be an exciting and educational activity for the whole family!
Click here to download Wapp on Android or IOS!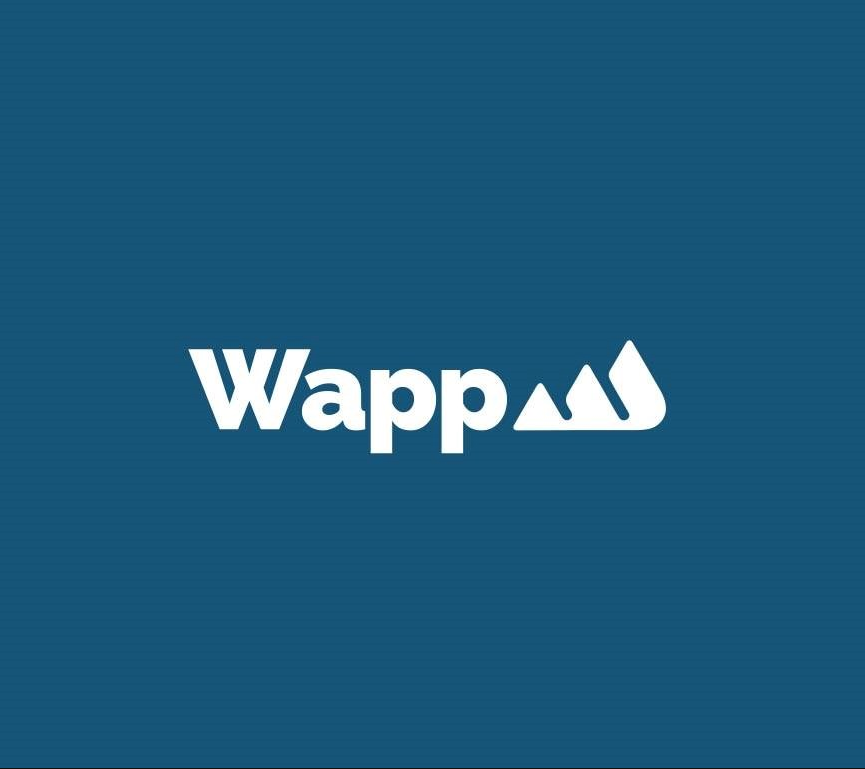 Appy Hour
After a long day of sightseeing, you will need something to help you find where to relax and take some time for a bite to eat and drink.
Eating out in Iceland is generally very expensive, but that's where Appy Hour comes in. Appy Hour is one of the best apps for Iceland because it gives you all of the happy hour discounts in your area.
This is a great way to find food and drink at a reasonable price! Unfortunately, not all restaurants listed will have food options, but this app is definitely worth the download if you're in the mood for a discounted night on the town.
Click here to download Appy Hour for Android and IOS!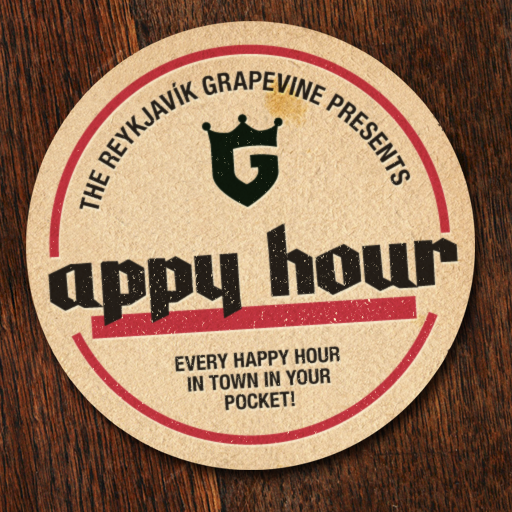 Iceland Restaurant Guide
Maybe you are not in the mood for a happy hour and you are looking for something more substantial.
This is one of the best Iceland apps to help you find the best food options. Whether you are looking for a restaurant, bar, or cafe they are all categorized neatly on this app.
Click here for The Iceland Restaurant Guide for Android!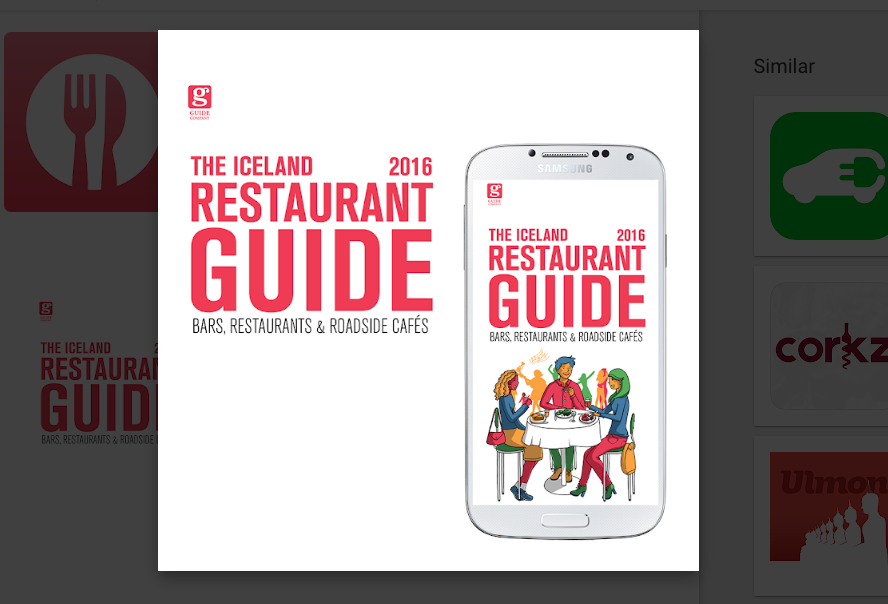 Instagram
Yes, Instagram! Not only is Instagram the premier way to share your adventures with family and friends, it can also give some solid information before you are out for the day.
If you have a specific destination in mind, let's say skogafoss, you can look up the hashtag and scroll through the recent pics. Pretty often that will give you a good look at how the conditions are at that moment!
Look at it as a back-up weather forecast!
Click here to download Instagram for Android and IOS!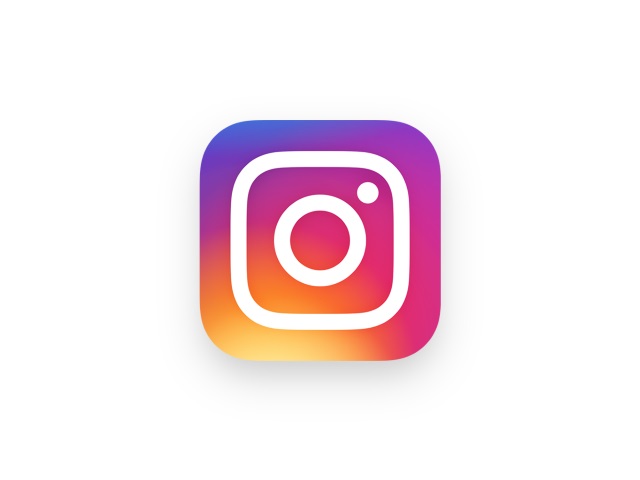 Being prepared for everything is so important when you are taking a trip to Iceland. From being ready to contact emergency services to having fun facts about the trails you are hiking there is an app for almost every aspect of your trip.
Having your apps ready to go before you leave is very important. It's helpful to have your itinerary ready and know your plans and budget.
These little details will help you know which apps will be most useful for you as you enjoy the exceptional country of Iceland.