Iceland in May is a magical time of year when everyone just seems a little lighter and happier. New animals are born, new plants spring to life, whales and puffins are within reach, and with summer just around the corner, the Iceland weather in May takes a turn for the better. 
This is the perfect time of year to experience the land of fire and ice before peak tourism months and summer pricing hits. Though it's certainly still a popular time of year to visit, any reprieve from the summer tourist crowds, however small, is always welcome.
With snow leaving the roads and driving conditions improving, May in Iceland is the perfect time to take longer trips outside of the capital, even staying overnight in some of the more remote corners of the country. If you're looking for things to do in Iceland in May we've got you covered with everything from joining in on local traditions to soaking in hot springs.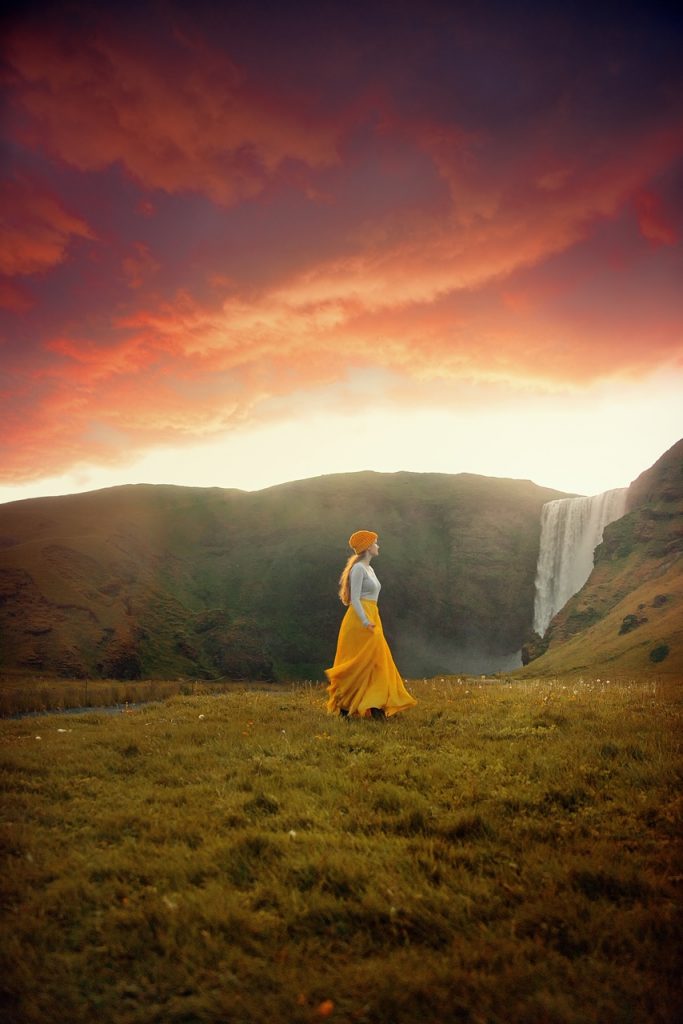 6 Things To Know Before Visiting Iceland In May
The Country Sheds Its Winter Coat And Comes To Life In May In Iceland
May in Iceland brings new life, little to no snow, and the promise of summer. And with plenty of National Holidays throughout the month to break up the work schedule, locals fully embrace the month.
Iceland weather in May is more than reasonable (by Iceland standards), hovering between 40 and 50 degrees F. The daylight hours continue to get progressively longer as well which means you'll have endless hours for outdoor adventures.
As you drive the long roads out of the city, you'll be graced with the sight of blooming flowers and a beautiful mossy green. New animal life also makes its debut in the form of adorable lambs frolicking through the vast landscape and foals following close to their mothers grazing the new shoots of grass.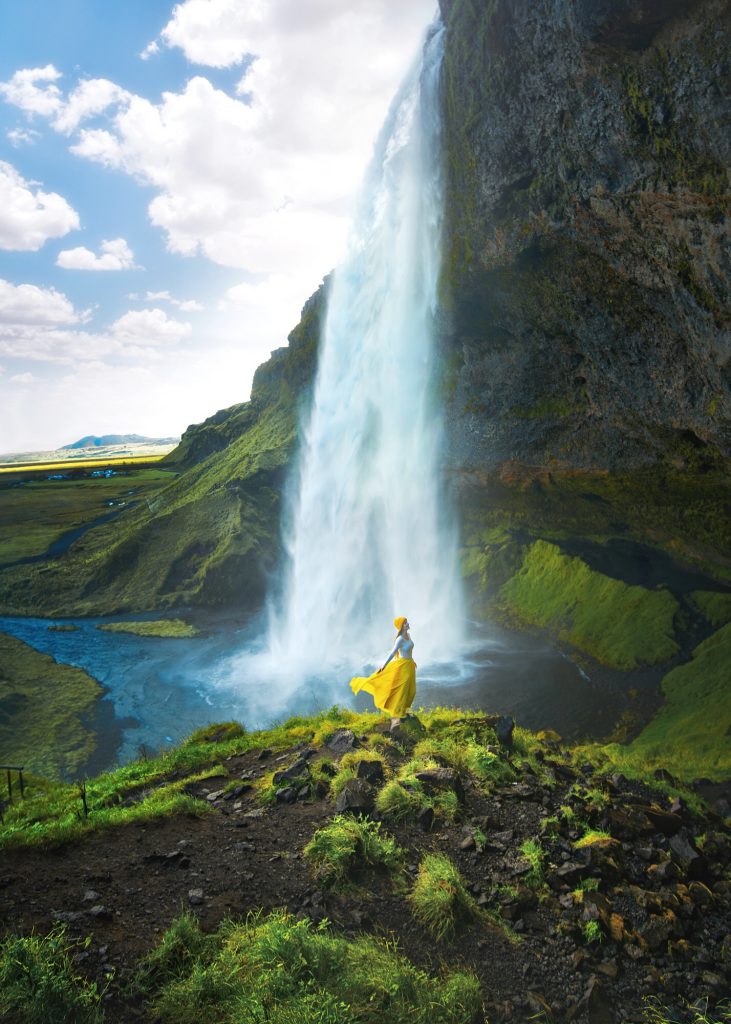 Swimsuits Are A Must To Take Advantage Of The Local Pools And Hot Pots
May in Iceland is the perfect time of year to take advantage of the heated pools and relaxing hot tubs. Every Icelandic town has a public swimming pool with some of the larger complexes featuring an outdoor pool, indoor pool, and multiple hot tubs of differing temperatures.
Another option that allows you to take advantage of the newly green Icelandic landscape is to hit up any number of the natural hot pots peppered throughout the country. It's a magical experience to be gazing out at the Atlantic Ocean or dramatic mountain ranges while thawing out in the warm water.
Iceland is also home to a handful of more tourist-oriented hot water lagoons such as the famous Blue Lagoon or the Mývatn Nature Baths (the Blue Lagoon of the North). These beautiful lagoons are luxurious and require entrance fees, but are worth enjoying at least once.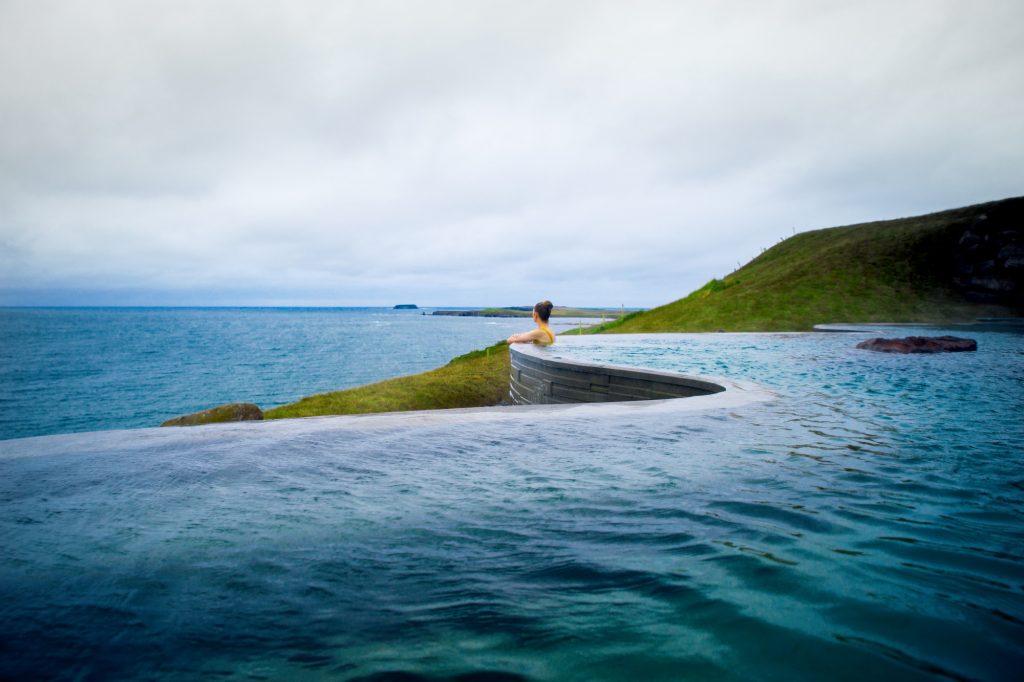 May Starts The Whale Watching Season In Iceland
If you're hoping to add whale watching to your itinerary when visiting Iceland in May, you're in luck. Although June, July, and August are considered the peak whale watching months, you're still likely to be able to get a look at these gentle giants in May.
As the weather takes a turn for the better, the idea of boarding a traditional oak ship or a speedboat to search the ocean for whales becomes increasingly appealing.
There are plenty of whale watching tours offered around the country. For some of the best whale watching you might consider venturing up north to Húsavík, the whale watching capital of Iceland. You can also choose to stay close to the capital and take a tour from Reykjavik through Faxaflói Bay.
Whichever tour option you choose, be sure to dress appropriately in warm weather clothes. Most tours offer waterproof overalls to help keep you warm, but the more you can bundle up on your own, the more comfortable you'll be. Though the weather is more favorable in May in Iceland, it's still Iceland which means it's cold and the weather can shift at any moment.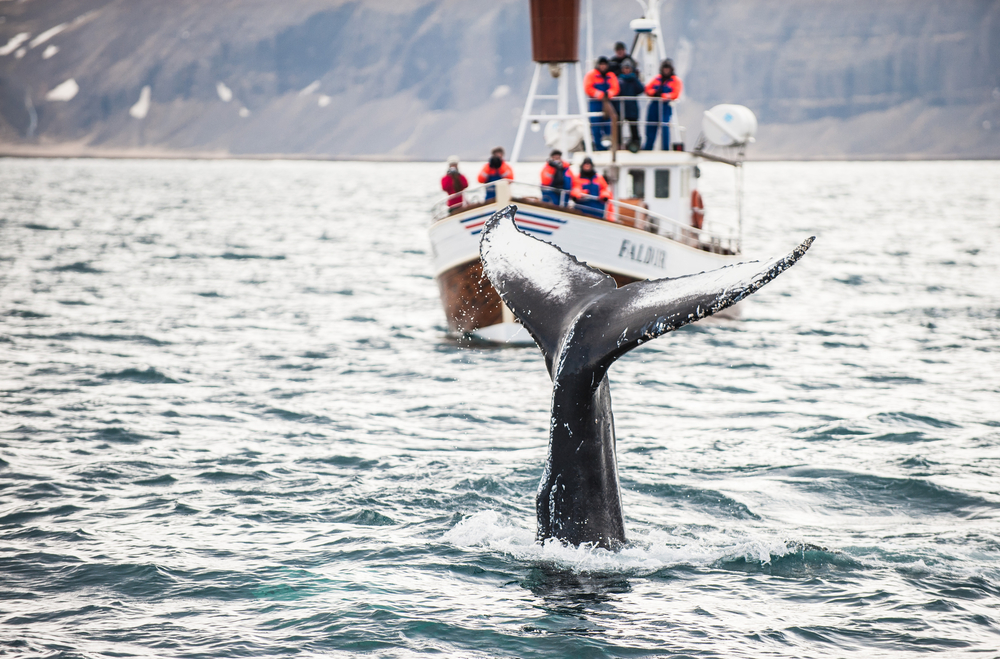 The Puffins Come To Breed Starting In May In Iceland
With their distinctive orange beak and goofy, adorable demeanor, puffins are a big draw for tourists traveling to Iceland in May. In the summer the puffins come back to the land to breed making them easier to spot if you know where to look.
Because puffins often nest on cliffs, it's important to be cautious when visiting puffin viewing locations both for your sake and theirs. The cliff edges are dangerous and unstable so you'll want to keep a respectable distance. It helps to lie down on your stomach to view the puffins both to keep yourself safe from the edge and not alarm the puffins.
There are a number of places you can see puffins throughout the country, but some of the best places to look include Vestmannaeyjar (Westman Islands) and the Westfjords.
Vestmannaejyar is home to the largest Atlantic Puffin colony in Europe, so naturally, Heimaey, its main island, is an ideal puffin viewing spot. You'll want to head to Stórhöfði where you'll find puffins in mass quantities.
If you're venturing to the Westfjords we suggest stopping at the Látrabjarg cliffs. These cliffs are both the westernmost point in Iceland and home to a huge population of birds including puffins. It tends to be particularly windy on these cliffs, so you'll want to exercise additional caution when walking along the cliff.
If you'd rather not venture out in search of puffins on your own there are a lot of puffin tours available many of which are paired with whale watching tours.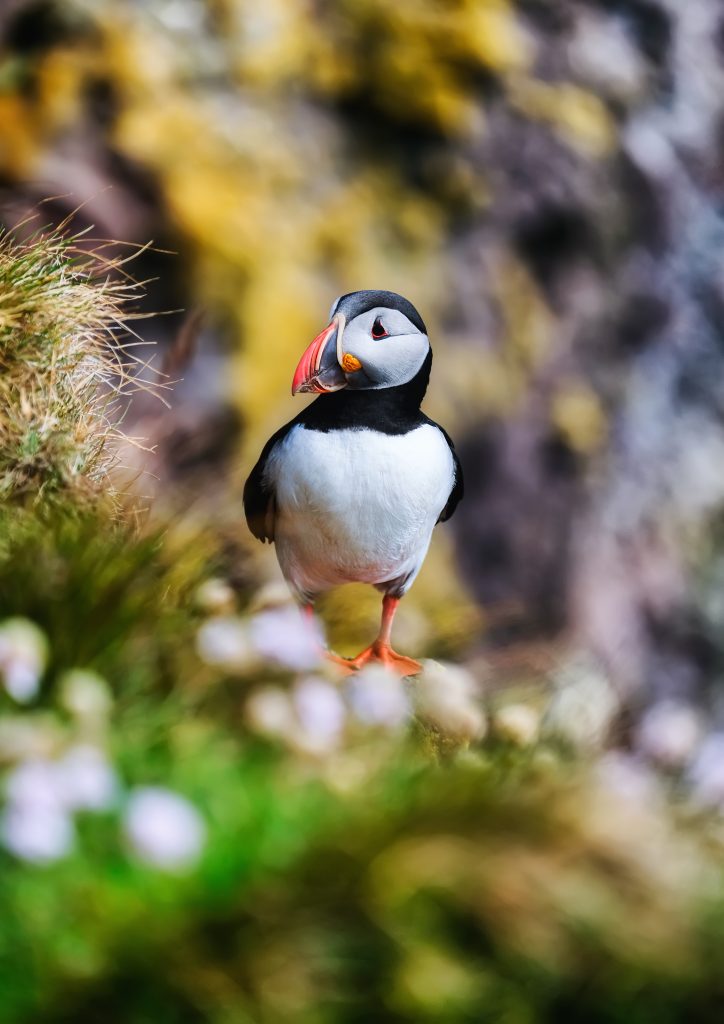 Traveling To The Westfjords Becomes Easier In Iceland In May
In Iceland in May, the winter thaws and spring emerges meaning the roads are easier and safer to navigate. This is particularly good news for those wishing to venture to more remote regions of the country where the roads are not always as well maintained.
The Westfjords in Iceland are spectacular with waterfall after waterfall cascading down the mountains, beautiful ocean views, puffins, a red sand beach, and perhaps best of all, limited tourist crowds. Despite its jaw-dropping natural beauty, few people make the journey to the Westfjords so it has maintained its quiet, remote charm.
If you're making the trip to the Westfjords, be prepared to spend significant amounts of time in the car. The good news is that you're driving through spectacular landscapes and the views never get old.
We recommend spending at least a few days in the Westfjords. Because it takes a while to reach, you can better appreciate all that it has to offer if you can afford to stay the night and make a home base in towns such as Ísafjörður or Patreksfjörður.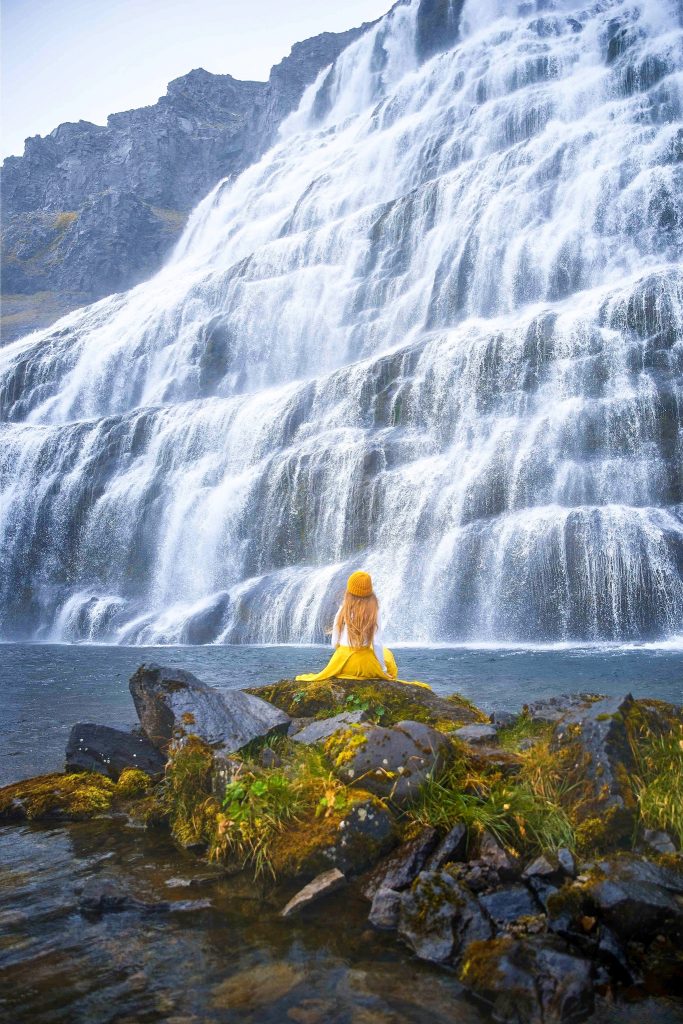 Locals March Through Reykjavik On May Day To Protest Work Conditions
May in Iceland is kickstarted by a National Holiday referred to by a number of names including May Day and International Workers Day. If you're wandering Reykjavik on May 1, you'll likely catch the procession of locals winding their way through the capital led by a brass band.
Though some of the procession are locals or tourists purely joining for the enjoyment of walking around Reykjavik, the main point of the holiday is for workers to have the opportunity to peacefully protest against anything unfair in their place of work. From wage disputes to unemployment benefits, May Day gives the workers a voice.
The first May Day march was held back in 1932 as a protest against work hours. Today the marches cover a large range of demands both big and small. Feel free to join in the procession or watch from the side. If you're out and about in other parts of the country you might find other towns holding their own protests, but Reykjavik's gathering is always the largest.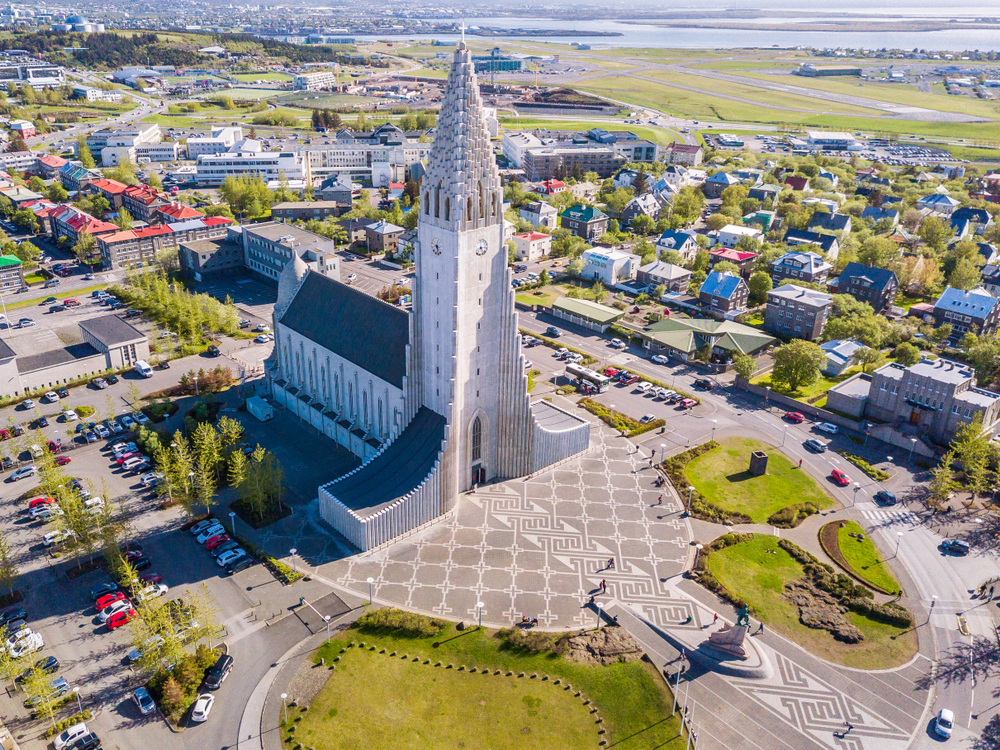 We're thrilled you've chosen to plan a trip to Iceland in May. There's so much natural beauty to soak in and appreciate and an abundance of adventures to embark on. There's a special magic that accompanies watching a country come back to life after a long winter.
If you have any questions as you begin preparing for your trip, please feel free to ask us in the comments section below.