If you are planning on visiting Westfjords Iceland, you have come to the right place! Iceland's Westfjords are a stunning and remote part of Iceland and should certainly be on your bucket list.
While the rest of Iceland is crawling with millions of tourists a year, the Westfjords in Iceland is much less visited. This is part of the charm and you can drive for hours and barely see another car or person! There are even parts of the Westfjords that you cannot even drive to and some that are inaccessible unless you trek or take a boat!
Iceland's Westfjords are charming and rural and make a wonderful break from the fast-paced nature and crowds in other parts of the country. If you choose to visit, we strongly urge you to treat them with respect so that they are not trashed like other parts of Iceland. Together, we can keep the beauty of Iceland's Westfjords pristine for many years to come!
Even if you have visited the country before or driven through the Eastfjords in Iceland on the Ring Road, traveling Iceland's Westfjords is a completely different experience. We had been to Iceland many times before and the Westfjords shocked and surprised us in many different ways! We strongly urge you to read this post so you come prepared when visiting! You will not be disappointed and as an Icelandic local from the south coast told us, it really is akin to visiting Norway!
Get a FREE printable "Hidden Gems In Iceland" E-book by joining our private Iceland Facebook Group and share your photos and ask for tips and tricks.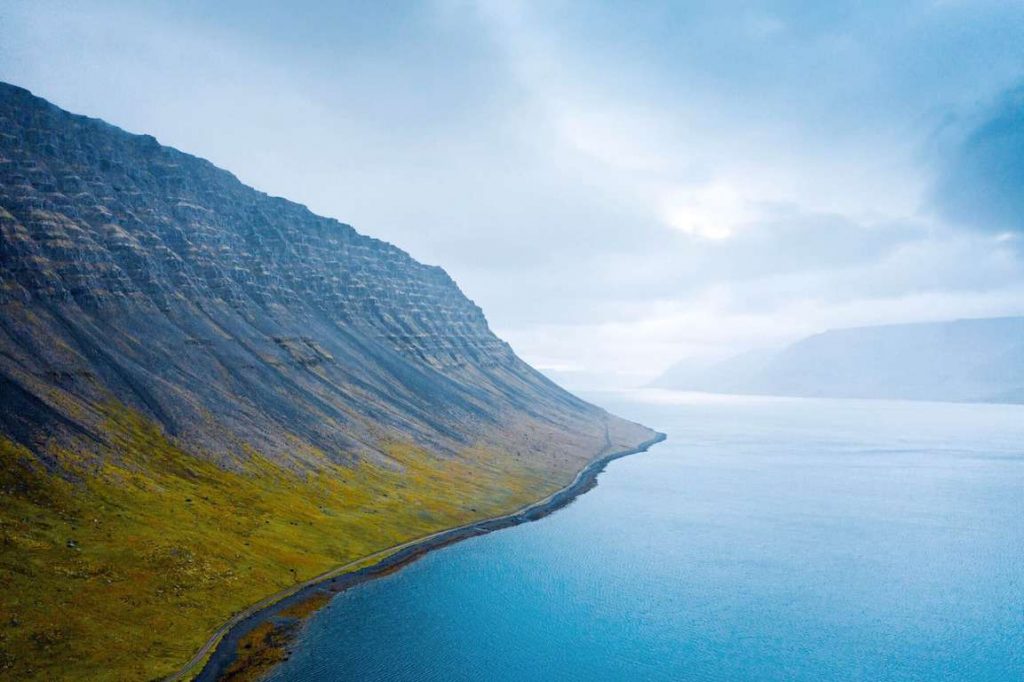 5 Things To Know Before Visiting The Westfjords Iceland
#1. The Road Conditions In Iceland's Westfjords Are Pretty Terrible In Areas
Driving in the Westfjords Iceland is an experience in and of itself [more on that later!] There are hundreds of miles of road in Iceland's Westfjords and some road is great and some road is super terrible! If you are traveling to the Northern Westfjords, the road conditions will be wonderful and pristine! We were shocked and surprised at how great the road conditions in parts really were! Brand new blacktop road that was in beautiful condition.
That being said, there are many areas of Iceland's Westfjords that are a pure dirt road. Not any dirt road, dirt road with thousands and thousands of potholes. There aren't just one or two potholes, these are entire cities, no countries, of potholes for miles and miles!
Sometimes you will be driving on one of the pristine and perfect asphalt roads and then the driving in the Westfjords will turn to all dirt and pothole central!
We actually talked to a local guy that lived in the Westfjords and also worked for the Westfjords Iceland tourism board and he said that over the next few years [2-5] some of these terrible roads will be getting fixed and paved!
This is great news because driving on these roads was inconvenient for us tourists, but would be even more annoying for the Icelandic locals! We are glad that eventually, the government plans to pave the roads, but until then, make sure to rent a 4×4 vehicle if you plan to drive on any dirt roads in the Westfjords Iceland!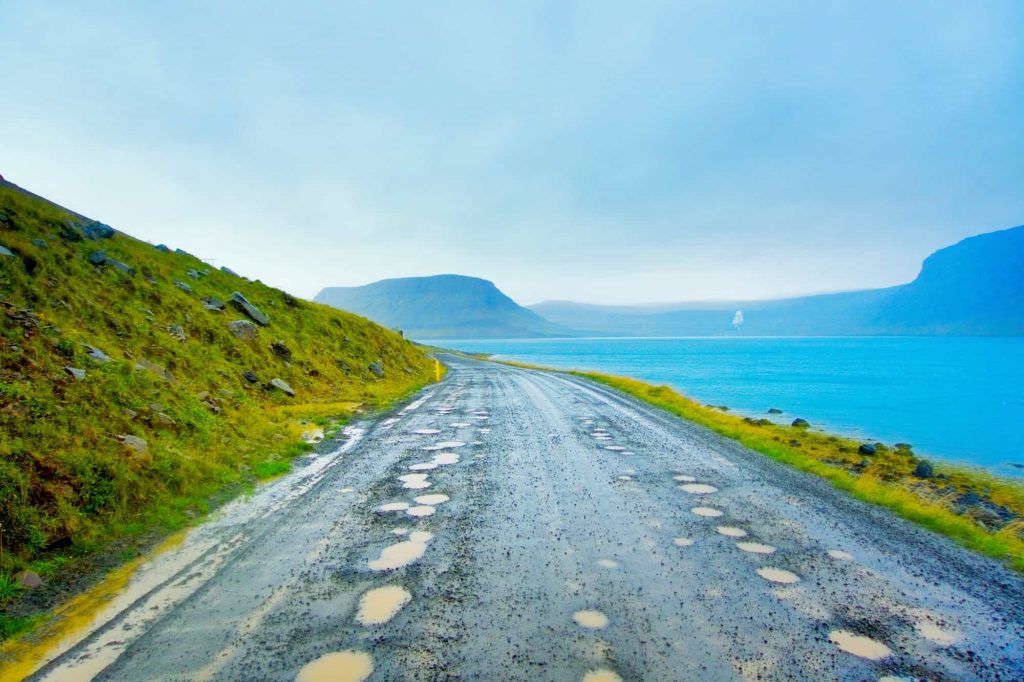 #2. The Westfjords Are Home To Dynjandi, One Of The Most Epic Waterfalls In Iceland
If you have visited all of the other waterfalls in Iceland, you are in for a real treat when visiting the Westfjords. Dynjandi is the most impressive waterfall you will ever see! Pictures really do not do this waterfall justice so you will just have to drive out to the Westfjords and see it yourself!
Dynjandi is located after a treacherous mountain pass that is full of potholes as mentioned above and no guardrails so you must rent a 4×4 vehicle if you want to visit this waterfall in Iceland's Westfjords.
Dynjandi is a series of waterfalls that cascade from the top of the Fjord all the way down to the bottom. The top and most impressive falls are 330 feet or 100 meters in height. The entire height from the bottom where the parking lot is to the top is over 1000 feet!
Dynjandi also made our list of best easy hikes in Iceland because it is so incredible and the views as you walk up to the main waterfall are so stunning! If you love photography, this is one of the Westfjords Iceland locations you simply cannot miss! Dynjandi is a haven for long exposure photography and you can spend hours photographing the lower waterfalls as well as the main attraction!
If you are driving in Iceland, you are going to want to make this one of your stops around the Ring Road!
Once you get through the dirt mountain road, you will arrive at Dynajndi and there will be a perfectly paved parking lot at the base of the waterfall. There are bathrooms, a handwashing area, and picnic tables in case the weather is nice enough to dine outside.
The hike up to Dynjandi starts right from the parking lot and is easily marked! You really can't miss it as you can see Dynjandi for at least 20 minutes in the distance as you drive through the Westfjords and approach it!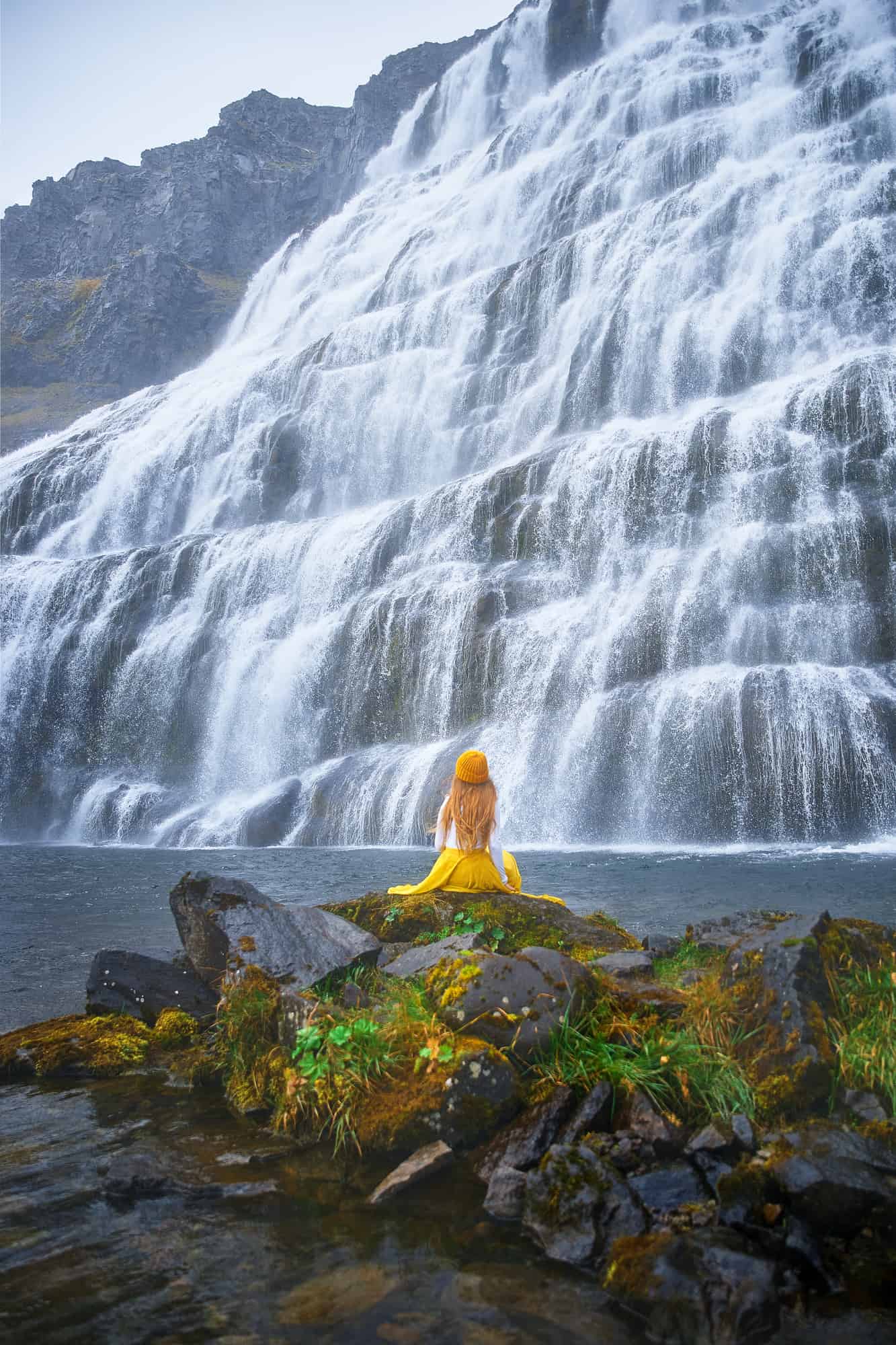 #3. Summer, Spring, And Fall Are The Best Times To Visit The Westfjords
Don't bother visiting the Westfjords in winter! Winter here is very extreme and road conditions are even worse and even more dangerous. Unless you are on a tour or with an Icelandic local, we recommend skipping the Westfjords during your winter trip to Iceland!
That mountain pass you have to drive to get to Dynjandi? It is closed during the winter! This means that locals that live in the northern part of the Westfjords have to drive 11 hours around the entire Westfjords instead of simply the 1 hour it normally takes because it is so dangerous!
That being said, any other time of year is a wonderful time to visit Iceland's Westfjords! Summer is a great time to see the midnight sun if that is what you are after and there are hundreds of puffings in the Westfjords during this time too!
We visited the Westfjords Iceland during the fall in September and it was a great experience! During the fall, you will have the chance to possibly see the Northern Lights as it gets darker a bit earlier.
Finally, late spring, once all of the snow melts, is a great time to visit the Westfjords if you just can't wait for summer! Again, unless you are on a tour or with an experienced local guide, we do not recommend visiting the Westfjords Iceland during the winter as the conditions are quite extreme!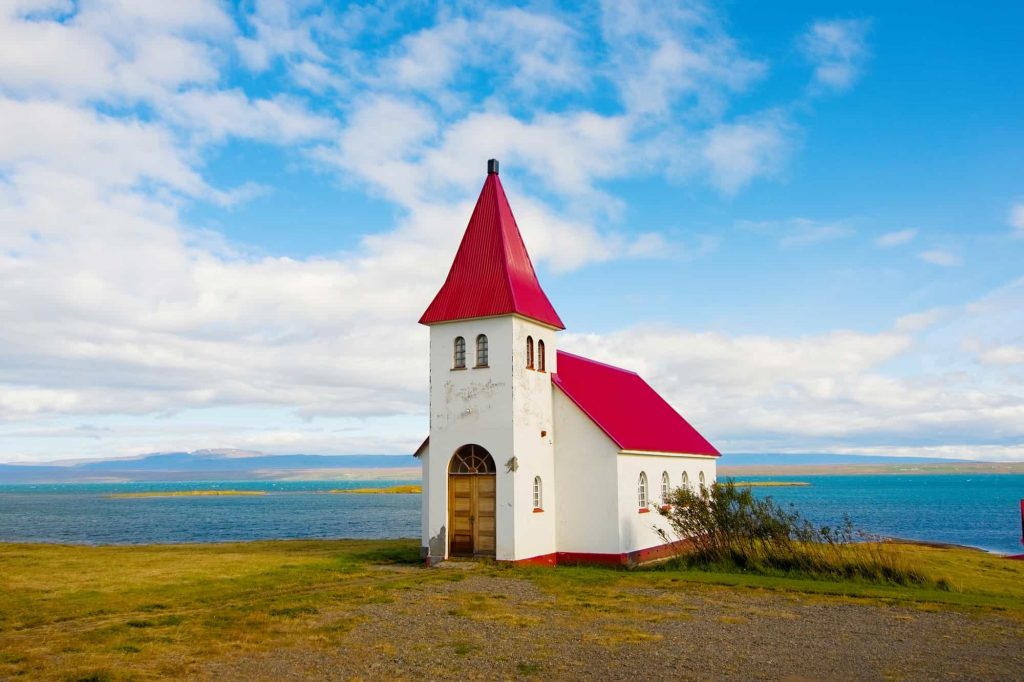 #4. It Takes A Long Time To Go Anywhere When Driving In The Westfjords
When you look at a map of the Westfjords, you really cannot accurately tell how huge this area really is! That being said, it takes forever and a day to go pretty much everywhere, especially in the northern area. That's okay though, the views are incredibly breathtaking so the drives are scenic at every turn!
It takes so long to drive in the Westfjords because you must go all the way up one end of the Fjord and then all the way back down the other side. If you have driven in the Eastfjords, you already know that this can be time-consuming.
Take driving in the Eastfjords and triple the length of each fjord to understand what it is like driving in Iceland's Westfjords. Driving in the southern area is a tiny bit easier as there are a few bridges to cut off the bottom part of the fjords. Although the bridges are small, they still help a ton to cut down on driving.
When driving in the Northern Westfjords, there is only one bridge to cut off the fjord driving so you will have to go up and down each and every fjord. Iceland's Westfjords are stunning and deeply carved and quite massive so you will be awestruck as you drive in and out!
The road is in good condition in the north, but it is so tiny that you can't even see it on the other side of the fjord! The Westfjords are so impressive that although it takes a while to get anywhere, you really won't mind because you will be looking at the view the whole time. We do encourage you to try and get all of your driving done in the daytime as it can get tedious driving when it is dark simply because you have to drive long distances without any views!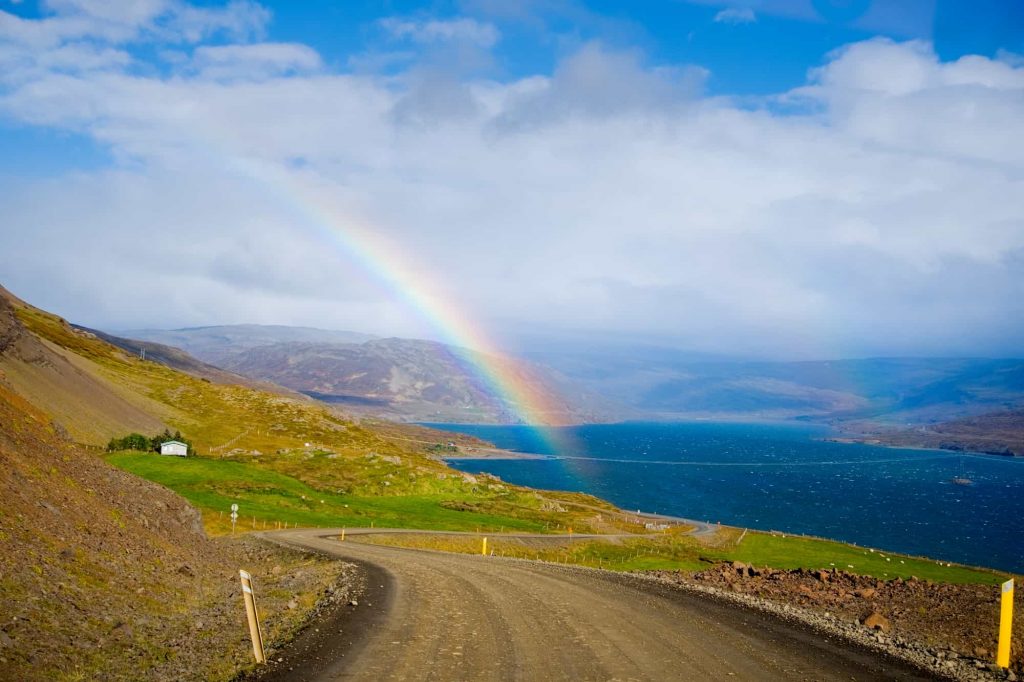 #5. There Are Many Hot Springs And Swimming Pools In The Westfjords Iceland
If you just love visiting hot springs in Iceland, you are in for a real treat when visiting the Westfjords. Pretty much every single town is home to a heated swimming pool and hot tub. Swimming pools and hot springs are part of Icelandic culture and this is no different when visiting the Westfjords Iceland. The swimming pools usually have a small entry fee, but it is just for upkeep and doesn't cost much!
Check out our article on the best hot springs in Iceland for a recommendation in the Westfjords. We recommend asking a local for some great hot springs locations as there are many hidden and secret spots you can visit!
Many hot springs in other parts of Iceland have become overrun with disrespectful tourists so you must treat the hot springs in the Westfjords with respect. Pick up your trash, ask landowners if you can walk on their private land, and don't make a ruckus or bathe nude as it isn't allowed in Iceland. Swimming pools are located in many towns in the Westfjords and are a great way to relax after a long day exploring the beautiful countryside!
Whether you are staying at a hotel, hostel, or Airbnb you should be able to find a local to ask for recommendations. If you are camping in the Westfjords, you can ask for suggestions at a local restaurant or gas station too! Locals are happy to share their suggestions for places that none of us have ever heard about, so long as you are respectful and treat the places better than you would your own home!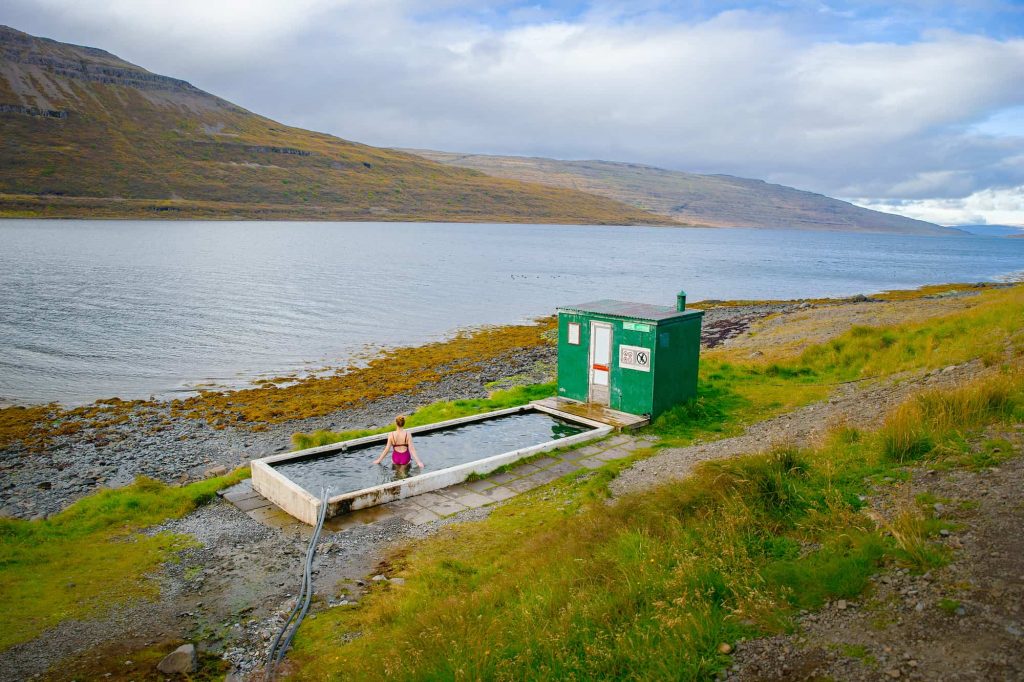 Getting To Iceland's Westfjords
Getting to the Westfjords is pretty time-consuming [but beautiful] no matter how you end up getting there! You have three options! You can take the ferry from the Snaefellsnes Peninsula to the southern Westfjords. The ferry from Snaefellsnes Peninsula takes around 2.5 hours and costs around $45 per person, not including your car.
Locals love taking the Snaefellsnes Peninsula ferry to the Westfjords, but we found that driving took the same amount of time and cost way less which is important if you are visiting Iceland on a budget.
Second, you can head to the Westfjords from the southern part which takes you past the Snaefellsnes Peninsula and down through the southern Westfjords past the town of Búðardalur.
If you are looking to visit Dynjandi, this is a popular way to go from Reykjavik but be warned, you will be driving through multiple sketchy mountain passes and on many dirt roads in order to get there. If you are doing this drive at the end of the day, we recommend taking the third route.
The third route takes you through the north/top of the Westfjords Iceland and you begin through the town of Hólmavík. Depending on where you are heading in Iceland's Westfjords, this may be a better option for you! We took this way as we had a 7-hour drive and the roads in the northern portion of the Westfjords are all smooth, paved, and safe.
We didn't feel like dealing with sketchy dirt mountain passes at the end of a long driving day and are so glad we tacked on the northern drive as the Westfjords are stunning in this area! This route also takes you through Ísafjörður which is the largest town in the Westfjords and home to a few good grocery stores in the Westfjords.
Your GPS will probably show you route 1 or route 2, but we recommend choosing route 3 and taking a bit longer of a drive if you are looking for something scenic and with minimal dirt road driving. It also depends on where in the Westfjords you aim to go! If you want to visit Ísafjörður first, take option 3. If you are heading to Bíldudalur on the southern portion of Iceland's Westfjords, then option 1 or 2 may be better suited for you!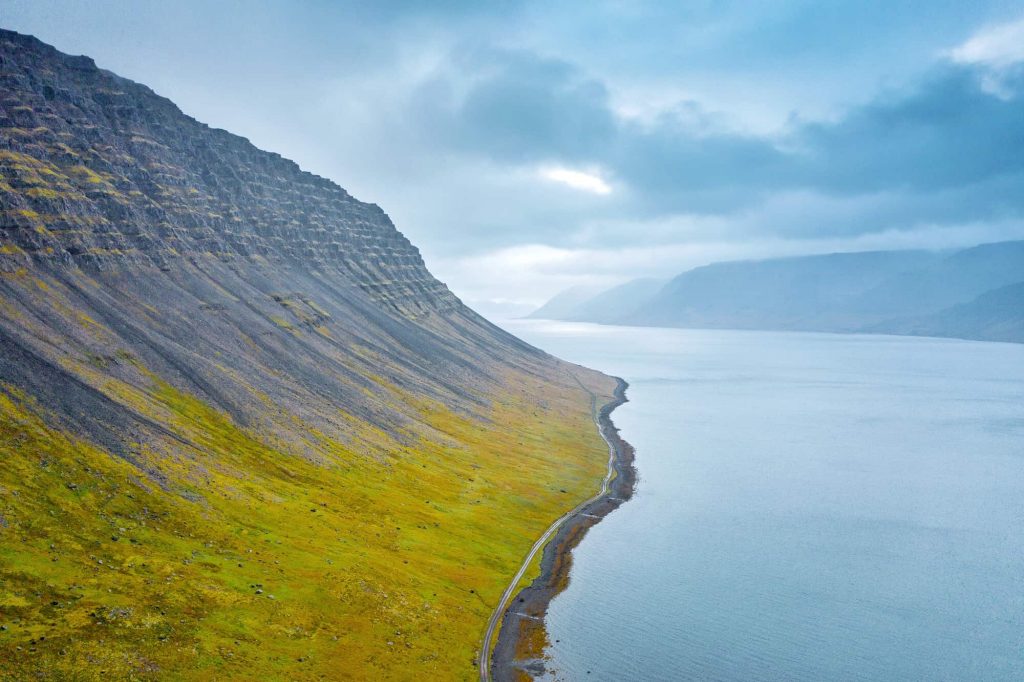 How Much Time To Spend In The Westfjords Iceland
We highly recommend spending at least 3 days exploring the Westfjords in Iceland and longer if you have the option. If you only have one day, we suggest skipping the Westfjords and saving them for a future trip. The Westfjords are truly a remote and spectacular part of Iceland that deserves a trip all their own.
If you can spend more than 3 days, we say go for it! It does take quite a long time to get out to the Westfjords, at least 5 hours one day, so spending a few nights makes the drive worthwhile and allows you to immerse yourself in what the Westfjords Iceland has to offer.
We stayed in Þingeyri because we wanted to be close to Dynjandi and it was a wonderfully situated location! It took about 40 minutes to reach Dynjandi and 30 minutes to reach the nearest large grocery store. If we wanted to visit the southern Westfjords it was about 1-1.5 hours each way depending on what we were looking to see. If you don't want a "home base" we recommend spending 1-2 days in each part of the Westfjords.
The easiest would be to start in the south and spend a day or two exploring that area, then spend the night in Thingeyri where we stayed, and finally cap it off with a night or two in the northern Westfjords.
This will allow you to keep driving around without much backtracking and will allow you enough time to get to know this beautifully remote destination. If you can spend 4-5 days we say go for it! If not, 3 days is enough to get a good introduction, but understand you will be doing a lot of driving if you want to see some good stuff!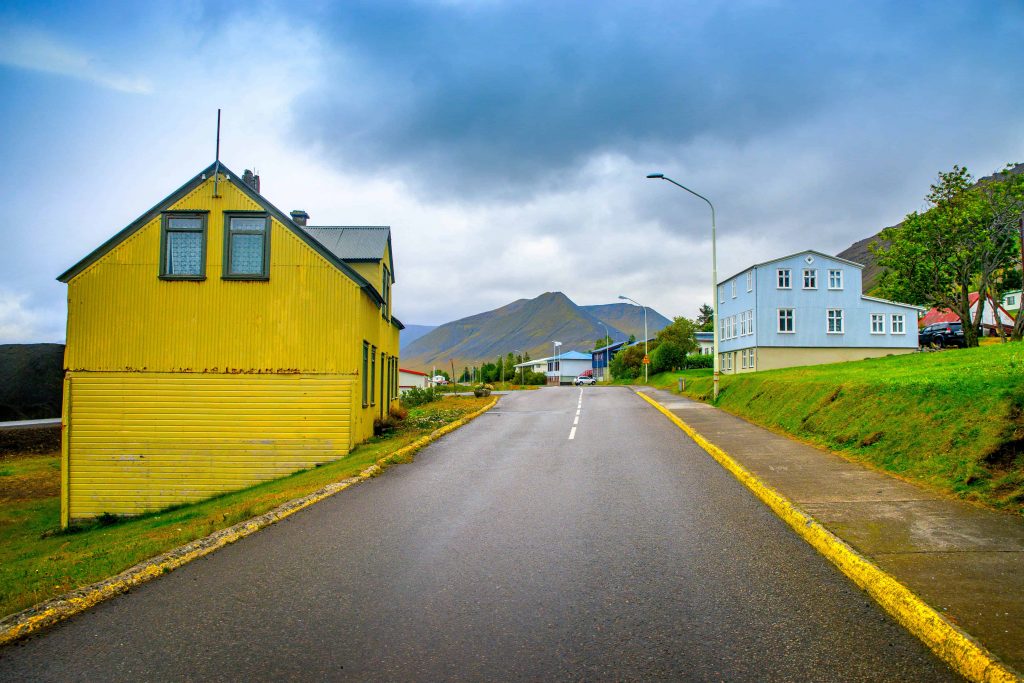 Safety Tips For Visiting The Westfjords
The Westfjords aren't dangerous at all when it comes to things like crime and stealing. The potential danger lies in tourists not heeding local warnings and posted signs and doing things that are dangerous and illegal.
It may sound like a no-brainer, but first off, obey all posted signs when traveling in the Westfjords. More and more people travel to Iceland and disrespect the country by not following the posted signs and get seriously hurt or even killed as a result.
When driving in the Westfjords, you will be on some pretty narrow dirt roads and mountain passes with no guard rails. Follow the posted speed limits. Although the speed limit may seem slow, we can promise you it is there for a good reason! You don't want to be rounding a corner with a cliff on the other side going faster than recommended and then flying off the edge because you can't stop well on slippery gravel!
We also recommend checking local weather when exploring the Westfjords Iceland to ensure that all roads and places that you want to travel are open. Some places in the Westfjords may be closed depending on what time of year you choose to visit.
As a result, it is a good idea to always keep an eye on the weather because you don't want to drive through a mountain pass and then be stranded on the other side because there is now snow and ice which means you can't pass back through! The Westfjords in Iceland is wild, rugged, and beautiful and you will have a wonderful trip if you follow these simple safety tips and tricks!