If you are looking for everything you need to know before visiting Jokulsarlon glacier lagoon in Iceland, you have come to the right place!
Iceland is a country of contrast from the timeless beauty of the Jokulsarlon glacier lagoon to the dramatic landscapes of lava fields and volcanoes it really has something for everyone!
A country shaped by volcanic activity left raw and rugged, untamed even, a visit to a glacier lagoon in Iceland has to be high on your list of places to see in the South Coast!
Jokulsarlon is the most majestic of all and it creates a stunning backdrop to any photograph or is the pinnacle of any special trip.
The dramatic landscape has been made famous by many Hollywood films, A View to a Kill, Die Another Day, Lara Croft: Tomb Raider, Batman Begins and Game of Thrones to name a few. If you are considering visiting a glacier lagoon in Iceland, Jokulsarlon is a must-see.
Get a FREE printable "Hidden Gems In Iceland" E-book by joining our private Iceland Facebook Group and share your photos and ask for tips and tricks.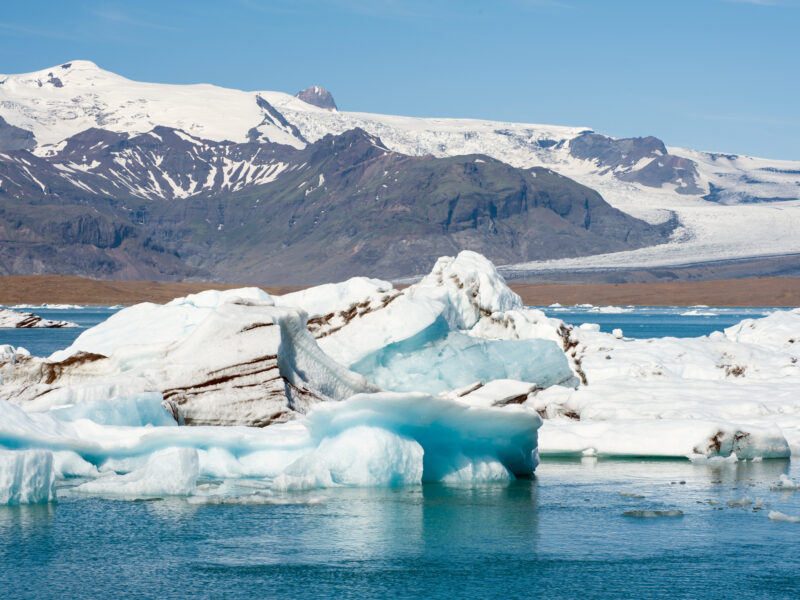 What Is Jokulsarlon Glacier Lagoon?
Jökulsárlón literally means glacial river lagoon and that is what Jokulsarlo glacier lagoon is, a large glacial lake in southeast Iceland on the edge of Vatnajökull National Park.
It developed into a lake when the surrounding glaciers started receding into the Atlantic Ocean. Huge blocks of ice break off the glacier and float on the lagoon.
Jokulsarlon glacier lagoon is a stunning sight, blue/green water full of blue, white and turquoise icebergs streaked with black volcanic ash. The icebergs are composed of ice that is over a thousand years old and forms into unique and wonderful shapes.
It's an Iceland glacier lagoon that looks different every time you visit and is teaming with fish and wildlife in the summer and winter months. The lake has quadrupled in size since 1970 and is now the deepest lake in Iceland.
Across from the glacier lagoon is the breathtaking Diamond Beach. The icebergs from Jokulsarlon lagoon wash up on the black sand beach and sparkle like diamonds, polished by the waves hence the name Diamond Beach.
It is one of the best places to see on your Iceland Itinerary!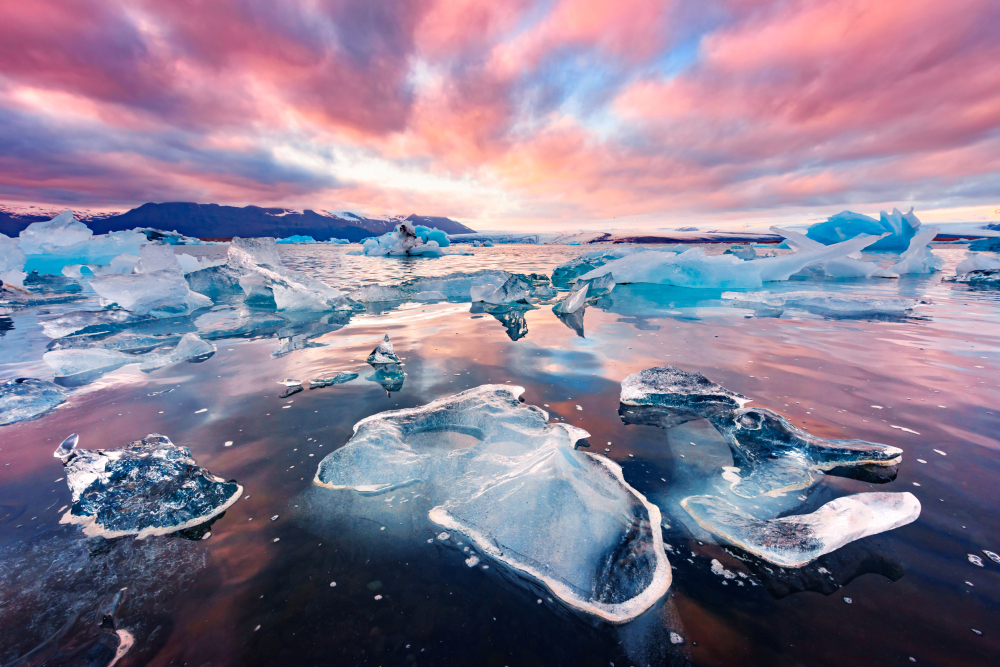 Where Is Jokulsarlon glacier lagoon located?
Jokulsarlon glacier lagoon is on the south coast of Iceland, it lies south of Vatnajökull, Europe's largest glacier and sits in Iceland's largest national park, and the second-largest national park in Europe. It is conveniently located by Route 1 on the Ring Road, about halfway between the Skaftafell Nature Reserve and Höfn.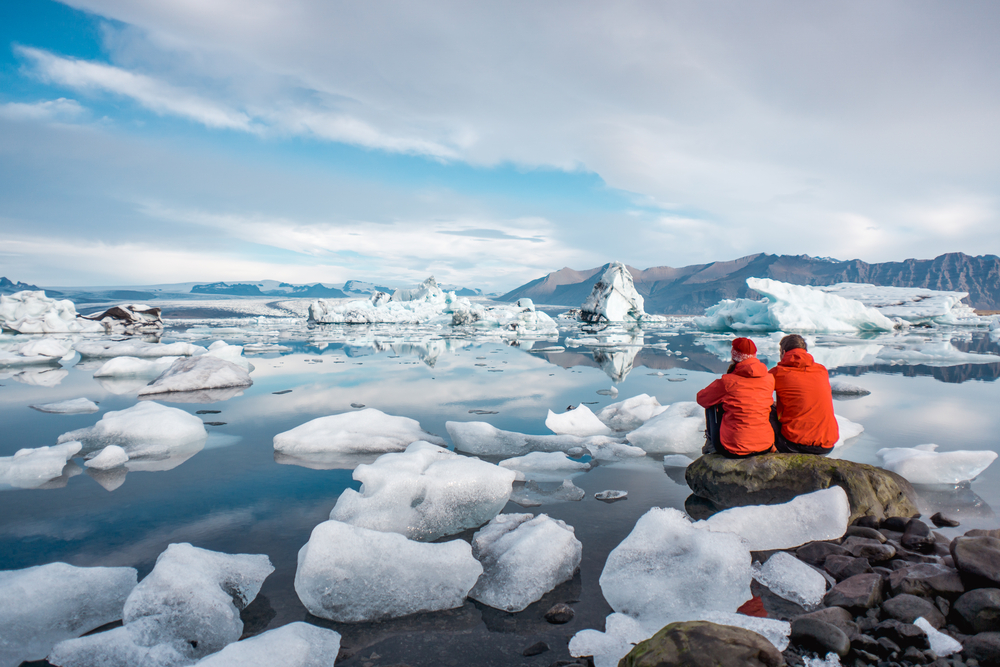 How To Get To Iceland's Glacier Lagoon?
You can get to Jokulsarlon glacier lagoon by driving a rented car or taking a guided tour. It is close to highway 1, right on the ring road between Höfn and Skaftafell.
The drive from Reykjavík is between 4 and a half and 5 hours and is a stunning journey. From Vik, the drive is approximately 2 hours 20 mins, and just over an hour from Hofn.
For those uncomfortable with driving, there are guided tours that just go to Jokulsarlon glacier lagoon or take in multiple destinations depending on where your starting point is.
This is one of the best stops around Iceland's Ring Road. If you happen to be renting a car in Iceland, you will want to ensure that you make time to see it!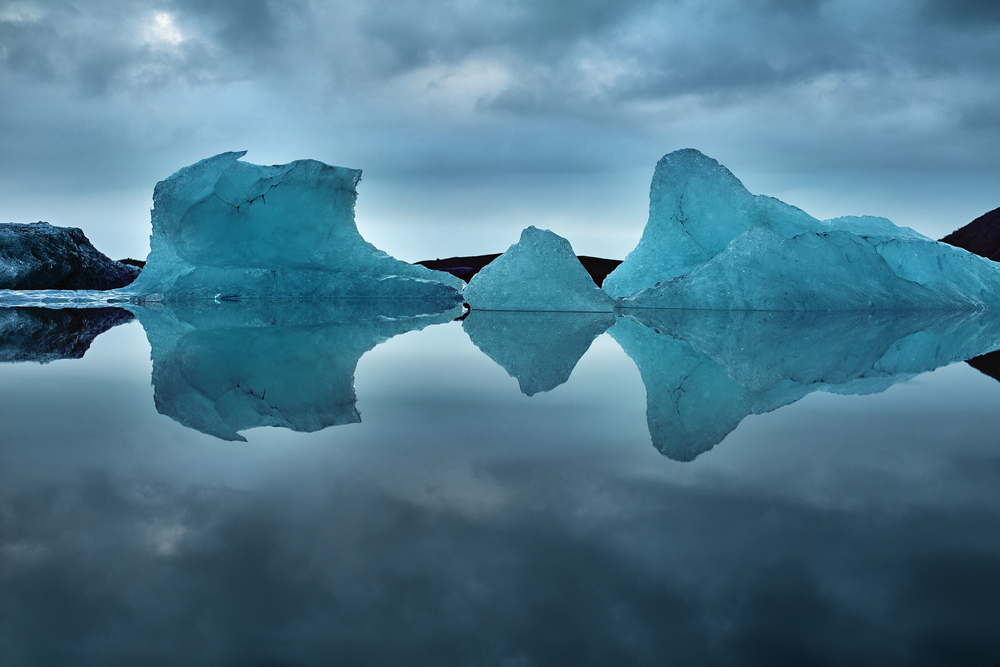 Best Time Of Year For Visiting Jokulsarlon Glacier Lagoon
Visiting a glacier lagoon in Iceland is like visiting the rest of Iceland, it depends on what you want out of your trip, your budget and your schedule. In summer Jokulsarlon glacier lagoon is teaming with birds such as the arctic tern and the gull-like skuas who have their nests on the lake's shores. We have an entire post on the Best Time To Visit Iceland!
In the summer Iceland is in full bloom and you get to experience the midnight sun and unlimited daylight. In winter you are more likely to see seals resting on the icebergs, the northern lights and get more snow, but the traveling conditions are likely to be more hazardous.
We feel the best time to go is September-April, it's cheaper and there are fewer tourists. You are also more likely to see the northern lights. The best time to get your perfect Iceland glacier lagoon shot is in July and August when the sky is clear.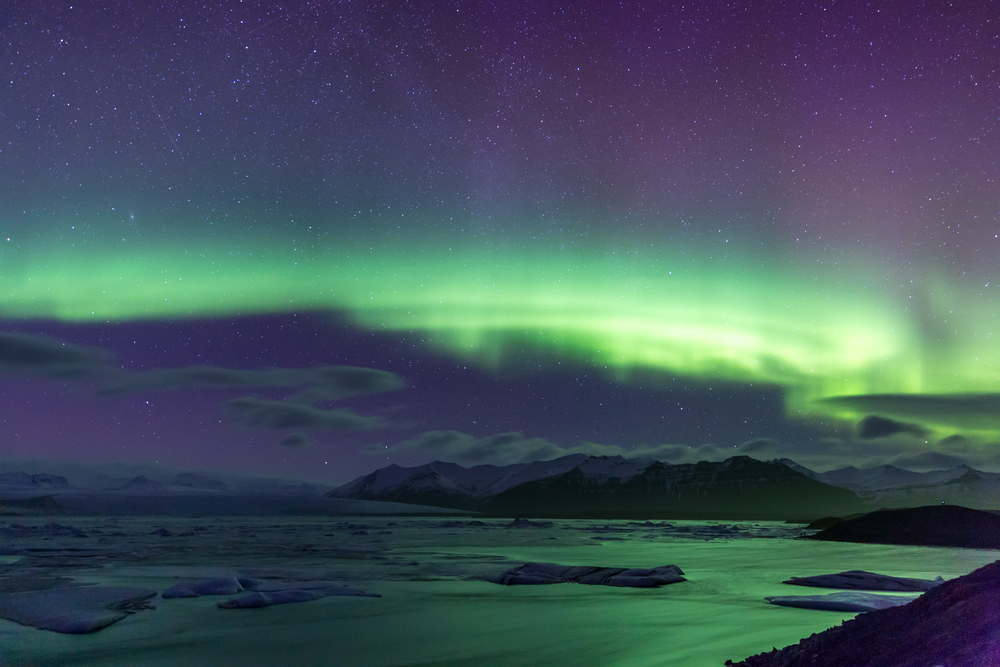 Boat Tours Of The Glacier Lagoon
The best way to see a glacier lagoon in Iceland is by boat. The Jokulsarlon glacier lagoon boat trips run between May and October you can choose between a more relaxing amphibian tour lasting 40 minutes and costing approx $55, or adventure further afield on a Zodiac tour at approx $95.
The zodiac boat is much faster and therefore covers more ground, it can also get closer to the icebergs and if conditions allow will get as close as possible to the glacier. The trip in the zodiac lasts about an hour and pre-booking is advised.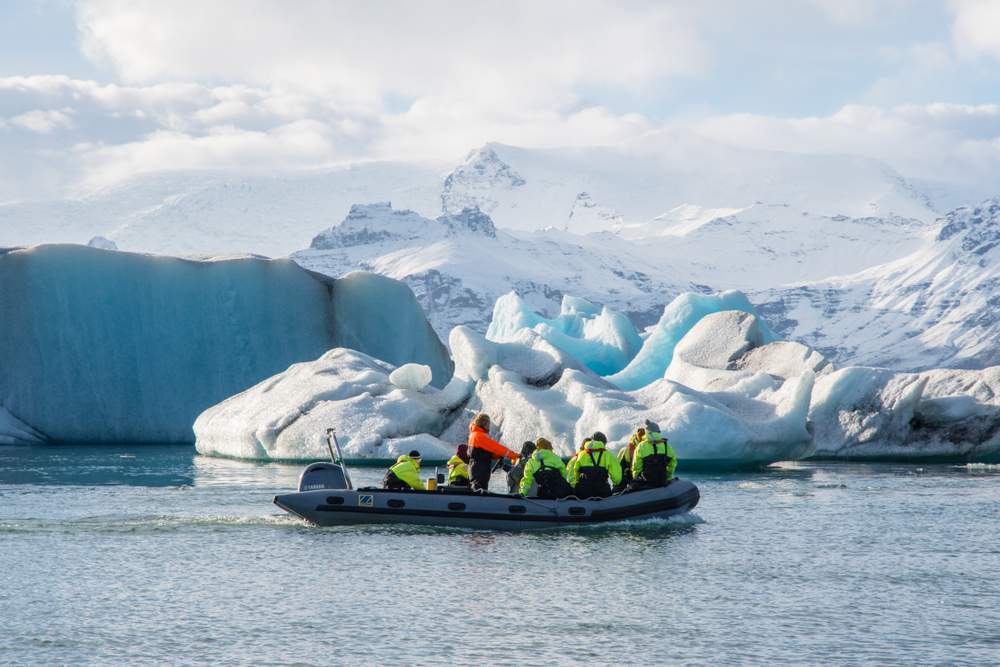 Seeing Jokulsarlon Glacier Lagoon On A Tour
If you prefer to have someone else do all the hard work then take an Iceland glacier lagoon tour. These tours below all take in Jokulsarlon glacier lagoon
Explore the highlights of the south of Iceland on a 14-hour sightseeing tour from Reykjavik. Travel along the impressive southern coast to the Glacier Lagoon at Jökulsárlón. Marvel at the waterfall Seljalandsfoss and much more.
An extensive 2-day eco-tourism tour of Iceland in which you will enter a blue ice cave, see the world's rarest waterfalls, witness black sand beaches, and walk on a glacier in Skaftafell.
An unforgettable 2-day adventure in Iceland where you explore the striking South Coast of Iceland, visit the otherworldly glacial lagoon Jökulsárlón and venture deep into Vatnajökull glacier through a natural ice cave.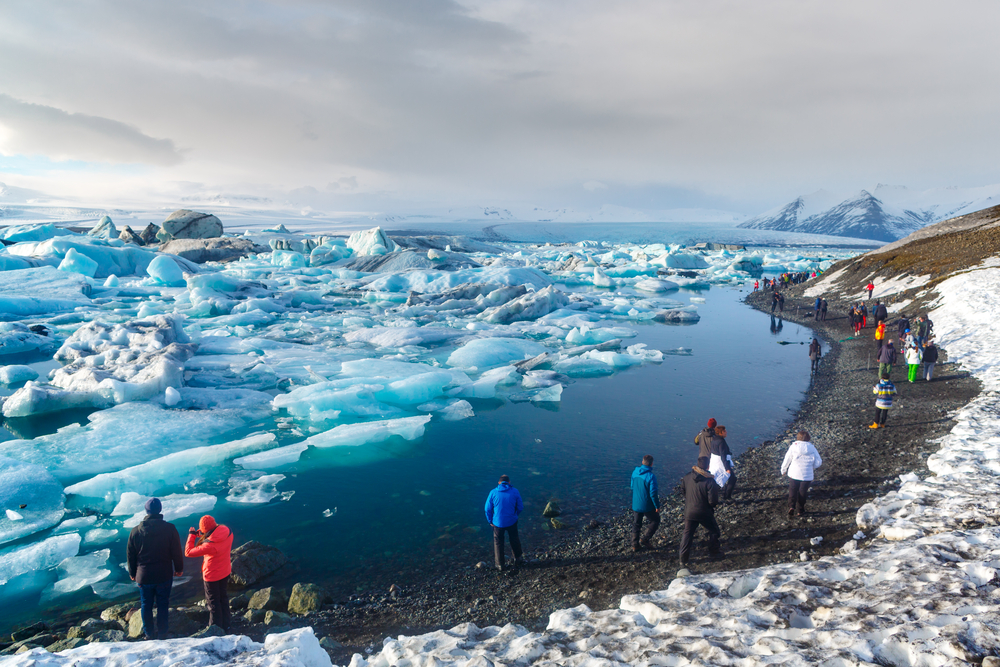 Where to Stay Near Jokulsarlon glacier lagoon
Jokulsarlon glacier lagoon is in a remote location with the nearest lodgings approximately 8 miles away in the nearly Hali. This stop is in a great area and is actually on our list of Best Places To Stay In Iceland. In this post, we offer suggestions for where to stay around the Ring Road!
For your trip to this glacier lagoon Iceland we recommend.
Skyrhúsid Guest House This farmhouse is a 10-minute drive from the glacier lagoon and offers bright and basic rooms with mountain views.
Ekra Guesthouse is 8 miles from Jokulsarlon Glacier Lagoon and rooms include a patio with garden views and free wifi.
Hali Country Hotel offers rooms with views of Vatnajökull Glacier or the Atlantic Ocean and the glacier lagoon is 7.5 miles away.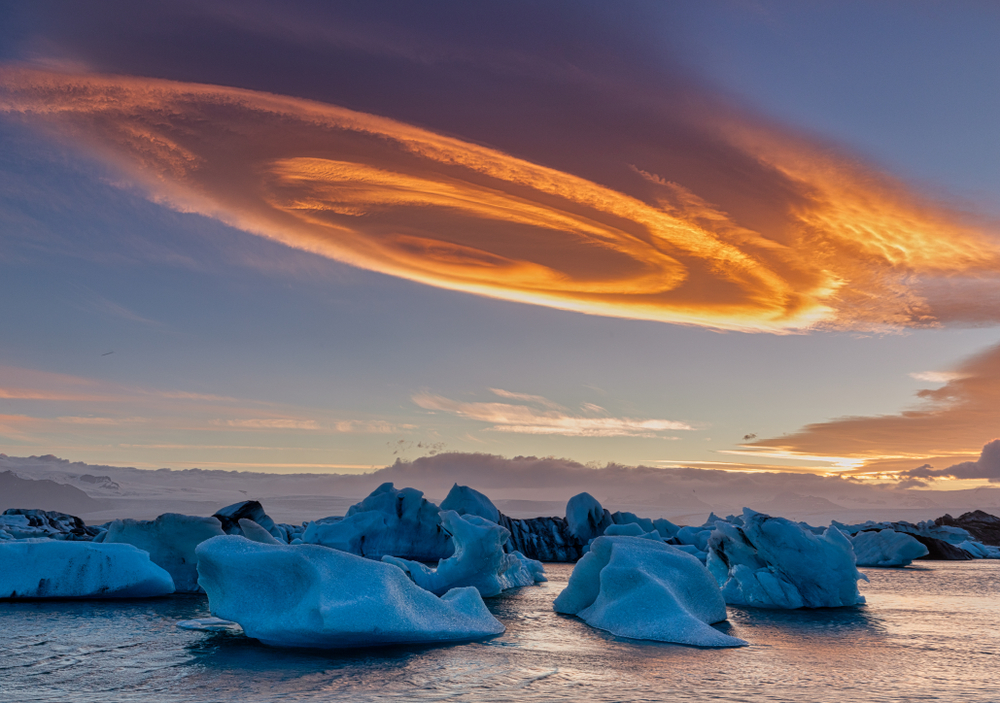 Glacier lagoon Iceland trips are well worth the time, effort, and money, not only are they beautiful and dramatic but the primordial nature of them is breathtaking. Make sure a glacier lagoon in Iceland is on your Iceland itinerary.