Are you searching for the best jackets for Iceland? The Icelandic climate is quite unique and different than what you are used to. That being said, the best jacket may be the one you already own! This isn't another post by some random person on the internet trying to tell you what to pack for Iceland just to make money. These are our tried and true suggestions.
We have been to Iceland multiple times and have, interestingly enough, worn different or multiple jackets in Iceland each and every time. On our way home from our first trip, we lost one of our jackets at the Boston Airport, never to be seen again.
Another time, we were tired of the color of a specific jacket, so bought a new type. That isn't to say those jackets for Iceland were bad in any way, just that we grew tired of the color or that we sadly lost one during travel. Any jackets for our trips that we used that were unacceptable we, of course, will not be recommending in this post.
If you are driving in Iceland, you are going to want to make sure you are dressed properly in one of these Iceland coats before seeing all of the amazing stops around the Ring Road!
All of these recommendations can be easily purchased from Amazon. If you don't already have Amazon Prime, we suggest that you sign up for their free 30-day trial to get free 2-day shipping and returns, and then you can cancel the program after you come back from your trip. Amazon also has an amazing return policy and it is easy and free to ship back jackets you tried on and didn't love.
When choosing your jacket for Iceland, we want you to remember two things. The first thing is that everyone is different and likes different things. We will suggest multiple jackets for men and women here that we have personally worn and owned. It is up to you to choose the jacket you think is the best for you. The second thing is that we are Floridians and if we can choose jackets and survive winter in Iceland, we are confident that you can too!
Make sure to check out our Detailed Winter In Iceland Travel Itinerary!
Get a FREE printable "Hidden Gems In Iceland" E-book by joining our private Iceland Facebook Group and share your photos and ask for tips and tricks.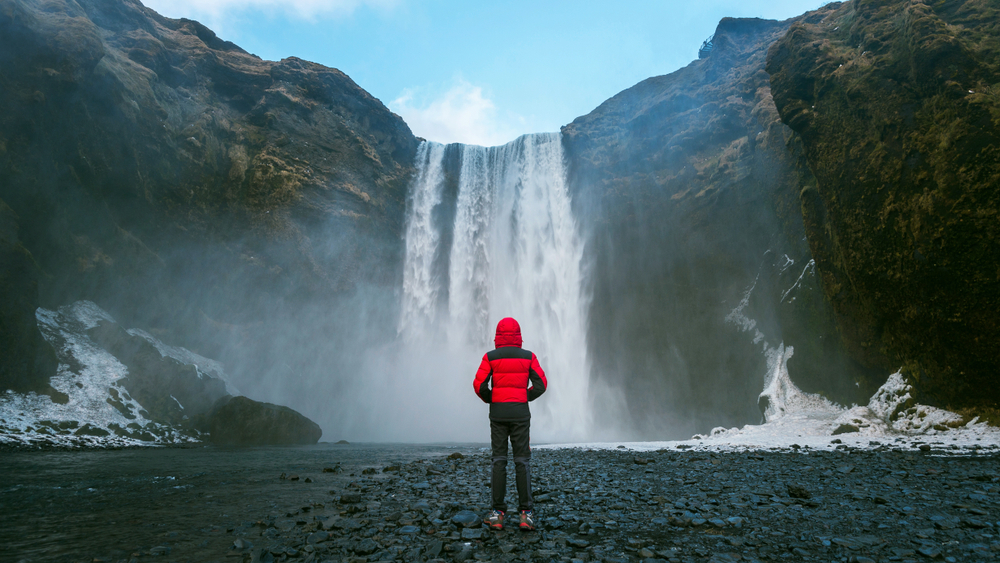 Best Jackets For Iceland In Winter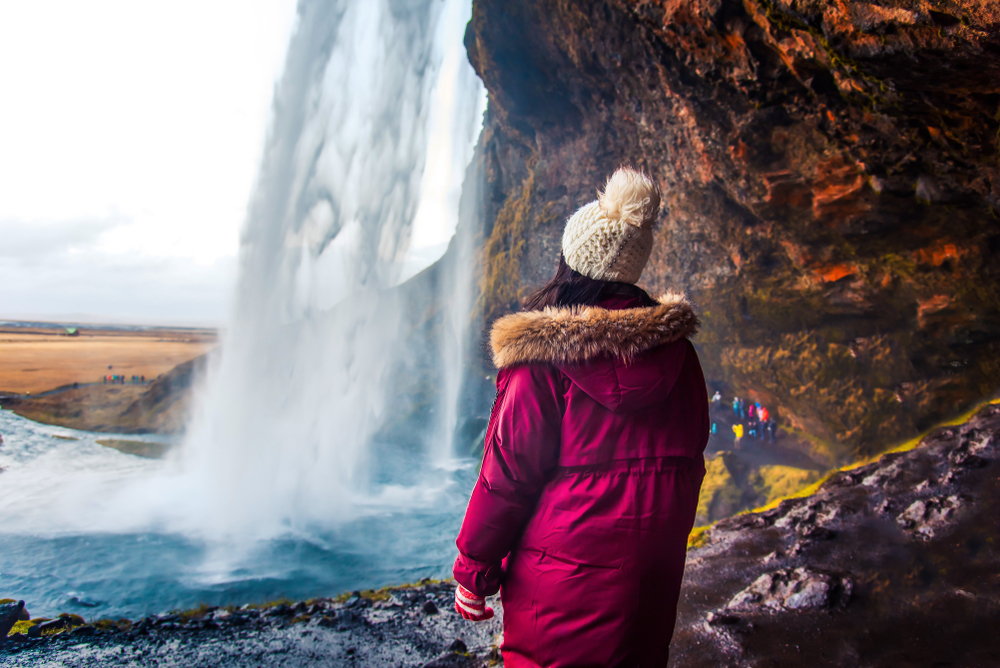 Women's Winter Jackets For Iceland
Ladies, we know that many of you usually like to look fashionable when traveling, even in winter. Iceland is not the place to be particularly fashionable. Iceland is the place to stay warm and dry. That is the goal here. When choosing a winter jacket for Iceland, you may have to spend a few extra bucks to invest in a quality jacket, especially if you live in a warm area. Iceland isn't the place to skimp on spending money.
Women's Mighty Lite III Jacket. This jacket is kind of a "catch-all" jacket for Iceland. You can wear it alone or wear it as a top layer over some other type of thermal sweater. It comes in so many colors so you can choose whichever you want! If you are looking to do photography in Iceland, colors that stand out such as red or bright blue are usually popular. We like to stick with black!
Women's Bugaboo Interchange Jacket. This Iceland jacket is a lifesaver to add to your Iceland packing list. This is the one that we got in purple and we just got tired of the color. It comes with a waterproof and windproof over-jacket and also comes with an under-jacket that provides a base layer of warmth. Victoria wears her base layer from this jacket under the first jacket suggested above when it is particularly cold. This is the perfect jacket for Iceland because this base layer zips into the waterproof layer to keep you warm and dry.
Women's Flurry Run Down Long Omni Heat Jacket Coat Hooded Parka. If you are looking to really invest in a jacket for Iceland, or if being fashionable is important to you, this jacket is your friend. It is long enough to cover your hips and legs and has a furry hood for extra warmth and fashion. This one is a bit pricey, so if you can't drop that money then we suggest the first option mentioned here for your Iceland coat!
Men's Winter Jackets For Iceland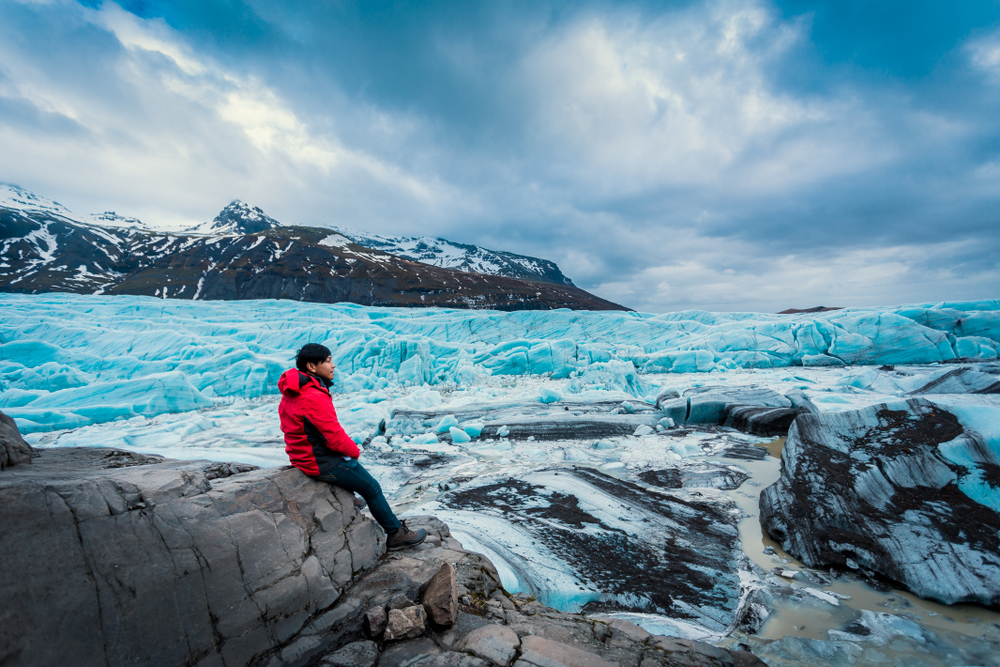 Guys, like our advice to the ladies above, make sure that you buy a quality jacket for Iceland. We were broke and wanted to travel Iceland on a budget for our first trip, but the money we spent on jackets has paid us over many times. We wear our jackets quite often and if you already own one then bring that one!
Men's Eager Air Interchange 3-in-1 Jacket. This jacket for Iceland is awesome because it comes with a base layer and a top layer. The base layer keeps you warm and the top layer is waterproof and windproof for maximum coverage. It is one of the best Iceland coats and we highly recommend it!
Men's Frost Fighter Hooded Puffer Jacket. This is one of the jackets for Iceland that will keep you super warm while also being affordable. If you are heading to Iceland in winter and you don't own a good winter coat, this is a great option because it doesn't cost an arm and a leg and it still holds up to Iceland's crazy weather.
Best Jackets For Iceland In Summer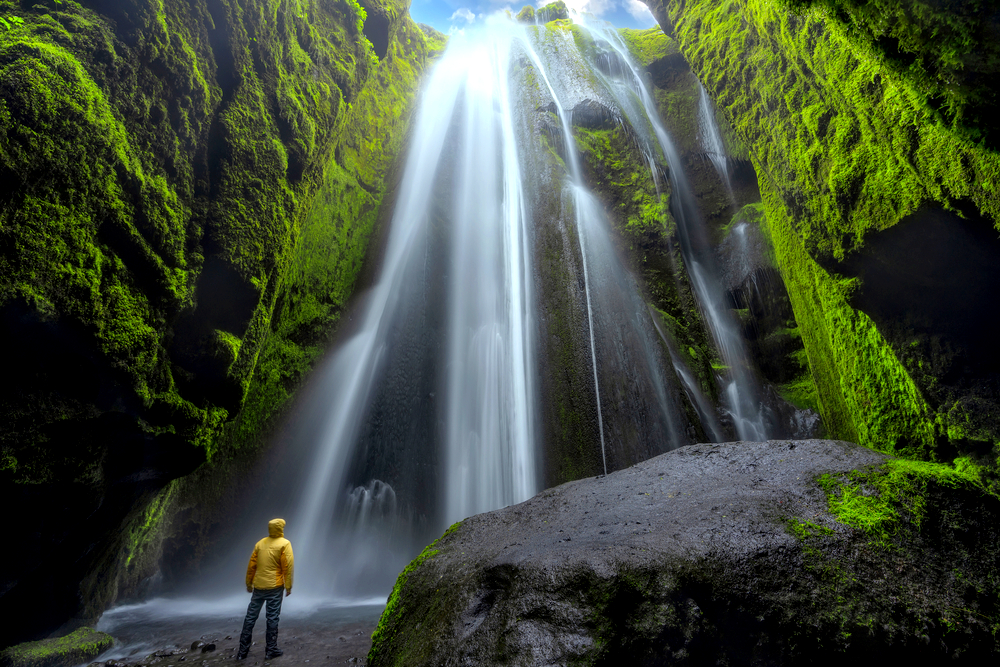 Women's Summer Jackets For Iceland
Packing for summer in Iceland should be similar to packing for winter in many popular destinations. Although there won't be any snow in Iceland during the summer, it will still be quite cold. It will range from 30-low 50*F during the summer in Iceland. The weather may still call for rain, wind, hail, and more so make sure to be prepared! Women's jackets for summer should be wind and waterproof but don't have to be as heavy as winter coats.
Women's Dotswarm II Fleece Full Zip Jacket. This is an affordable and fantastic jacket for Iceland. This is basically the "inside" part of the double-walled jacket suggested above for women to wear in winter. Although it is not waterproof, it is a great summer jacket and doesn't break the bank. It holds the heat and keeps out the wind pretty well, especially for the price. It comes in a variety of colors so you can pick the one that is best for you!
Women's Sleeker Jacket. If you are on the hunt for the perfect windbreaker for your trip to Iceland, this is it! Throw this into your Iceland packing list and you will be all set. This jacket is lightweight, affordable, and can easily be thrown over your favorite long sleeve shirt or hoodie making it perfect for layering.
Men's Summer Jackets For Iceland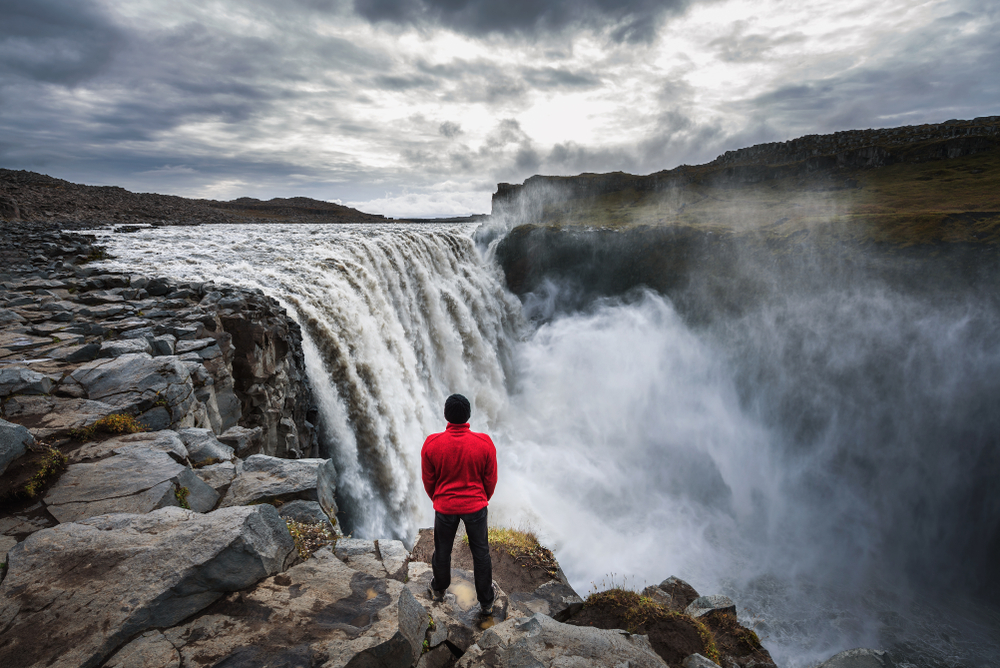 Summer jackets for Iceland should be something you can easily layer over clothes such as a hoodie or long-sleeved shirt that you already own. Jackets for summer should still be waterproof and windproof, if possible because you never know when the weather will turn. If you plan to photograph yourself in the Icelandic landscape, make sure to choose a jacket for Iceland in a color that stands out.
Men's Flash Forward Down Jacket. This jacket is lightweight yet still warm as hell. If you are a guy who runs a bit cool, this is the perfect choice for you. It is slim yet a workhorse. Jackets for Iceland should be warm and waterproof and this jacket helps you out with both.
Glennaker Lake Front-Zip Rain Jacket with Hideaway Hood. This is the ultimate jacket for Iceland because it is a windbreaker. It is perfect for layering over clothes you have and if you need to take it off and toss it in your backpack, it rolls up super small. Bonus that it doesn't cost all that much and comes in multiple colors. The hood, which not all jackets for Iceland come with, is a nice touch for keeping you shielded from the elements.
Men's Steens Mountain Front-Zip Fleece Jacket. If you are looking for a better-than-average fleece style jacket for Iceland in summer, this is it! This is the men's version of the women's fleece suggested above. If there is one jacket we suggest buying for Iceland, it is this one. You can't go wrong because you can also layer this one under windbreakers or a light winter jacket.
When picking out your jackets for Iceland, always remember that weather in Iceland is unpredictable. You want to be sure that what you bring can adapt with you from sunny weather to rain or from snow to sleet. Always be sure to layer and never be afraid to add multiple jackets to your Iceland packing list.
Packing isn't all that bad as Iceland isn't any colder than major cities in the world such as NYC in winter. The only difference is that the wind and unpredictable weather change the game a little bit. Bringing the appropriate jackets for Iceland will really make your experience go from a good to a great one!
Make sure to check out our itineraries for 3 days in Iceland, 4 days in Iceland, and 5 days in Iceland as well as our suggestions on Where To Stay In Iceland!