Are you getting excited as you plan for an upcoming trip to the land of fire and ice? Iceland has an abundance of natural beauty which means you'll be spoilt for choice as you try to pick and choose your itinerary. As you decide where to go and what to do, we'd like to draw your attention to 12 mistakes to avoid in Iceland. 
Taking note of our suggestions of what not to do in Iceland will ensure you have a safe, fulfilling, and slightly less expensive trip. Many of our suggestions merely require basic common sense and are situations you may have found yourself in before such as driving safely in inclement weather. Others on the list are entirely unique to Iceland such as booking a Blue Lagoon ticket in advance.
From exploring lava tubes and walking along volcanic calderas to walking through washed-up icebergs and feeling the spray of thundering waterfalls, you're in for a memorable trip. This list of mistakes to avoid in Iceland is not meant to be a point of stress as you navigate your time in the country, but rather assist in ensuring you maximize your experience on this remarkable island.
Get a FREE printable "Hidden Gems In Iceland" E-book by joining our private Iceland Facebook Group and share your photos and ask for tips and tricks.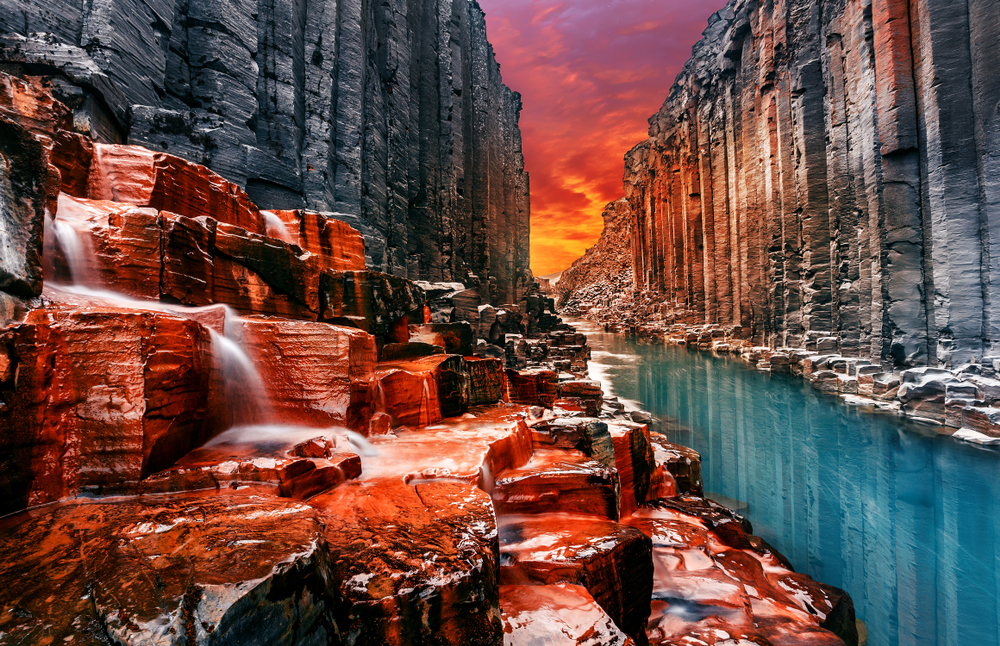 12 Big Mistakes To Avoid When Traveling Iceland
Mistake #1: Drinking/Spending Money on Liquor
One of the biggest mistakes to avoid in Iceland is buying alcohol at restaurants, bars, or liquor stores. Like most things in Iceland, alcohol is incredibly expensive largely due to how heavily alcohol is taxed.
For tax-free alcohol that won't break the bank, we suggest buying your alcohol from the duty-free shop at the Keflavik International Airport when you arrive in Iceland. Each traveler is allowed 6 units of alcohol from the duty-free shop, so use the duty-free allowance calculator to find out exactly how much of each type of alcohol you can buy.
If you're intent on buying alcohol during the course of your visit, you should note that the only place to purchase alcohol is from government-run liquor stores called Vínbúðin. These stores close at 6pm most days and are closed completely on Sunday's so make sure you plan accordingly.
Despite the high prices, many visitors enjoy venturing to the bars for social reasons, and/or enjoying a glass of wine with dinner. One way to save a bit of money when out and about is to hit up the bars and restaurants during Happy Hour. We highly suggest downloading the Reykjavik Appy Hour app to scout out the cheapest happy hours in the city.
Unlike in the United States, alcohol is not available at supermarkets. Supermarkets are banned from selling anything that is more than 2.25% alcohol. As a result, they sell a beverage called Pilsner that resembles beer, but for all intents and purposes is virtually non-alcoholic. Skip the Pilsner and head to Vínbúðin instead.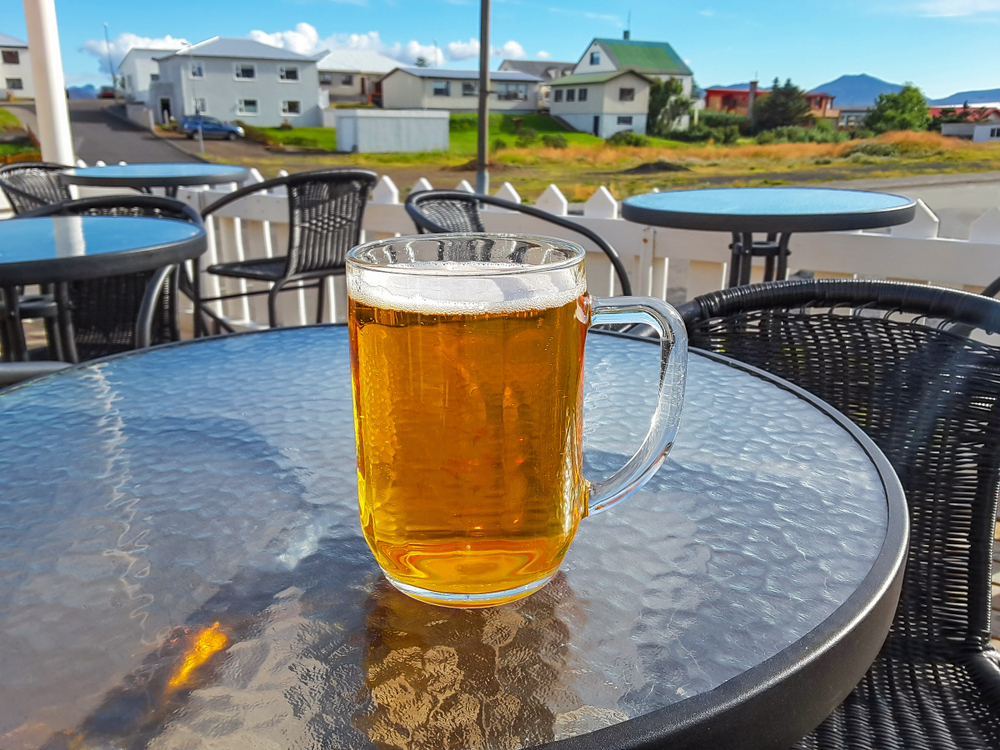 Mistake #2: Spending Too Much Time In Reykjavik
There's no doubt Reykjavik is a charming city. With museums, art galleries, excellent restaurants, the famous Hallgrimskirkja church, bars, clubs, and more, it's easy to keep yourself occupied in the city. But Iceland's real draw is its natural beauty that lies just beyond the city.
Spending too much time in Reykjavik is one of the mistakes you'll want to avoid in Iceland. If you're flying to the land of fire and ice and not experiencing its expansive fields of lava rock, and mighty glaciers, you're not really experiencing the country at all.
The best thing you can do for yourself is rent a car and venture out into the natural landscape. A mere 15 minutes or so will take you outside of the city where you can begin to take in the fields of moss, steam rising from the ground, cascading waterfalls, unusual black sand beaches, and more.
One minute you'll be gazing at a Mars-like landscape and the next you'll be watching chunks of icebergs washing up to shore. The landscape is dramatic, otherworldly, and entirely unique. Have we mentioned that in the winter the Northern Lights are more likely to be visible the further you venture from the city light pollution? If that's not enough to get you in the car expanding your horizons beyond the city, we don't know what is.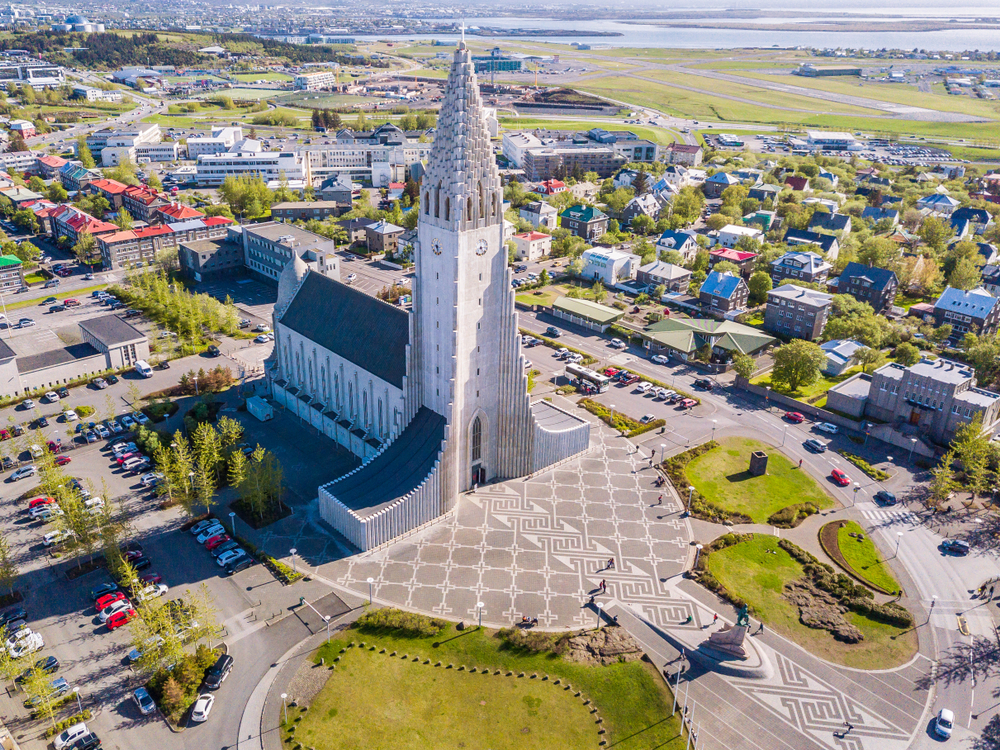 Mistake #3: Trying To Do Too Much In One Trip
Remember this is a vacation. You're not trying to burn yourself out. If you're wondering what not to do in Iceland, trying to do too much in one trip is definitely on that list.
Traveling Iceland's Ring Road is a once-in-a-lifetime trip taking you through the ever-changing landscapes of the country from glaciers to hot springs. It takes you around the outside of the country past jaw-dropping waterfalls and dramatic volcanic landscapes. It's crucial however that you allocate enough time to complete this route.
You won't enjoy your trip if you're rushing from one place to the next, snapping a picture, and moving on. Don't try cramming a 2-week trip into 4 days. For the best Ring Road experience, you'll want to set aside 10-14 days for the trip. This gives you the chance to stroll the beaches or take a moment to enjoy the spray from a waterfall falling gently on your face.
If you don't have 10-14 days to complete the Ring Road, figure out which section of the route is more important for you to see and adjust your itinerary accordingly. Quality over quantity. You'll enjoy your trip so much more if you can savor the beauty that you're able to see.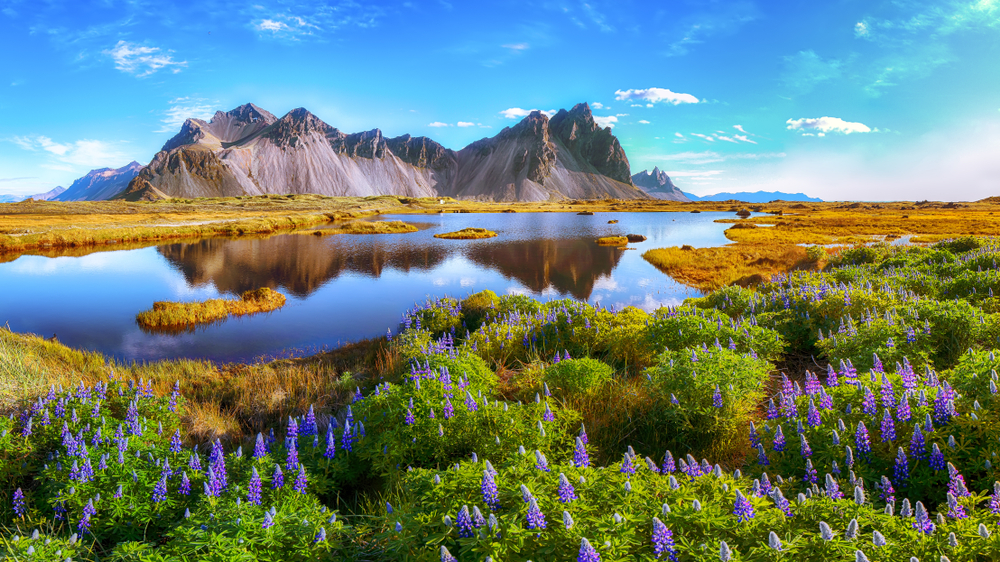 Mistake #4: Only Traveling In Iceland In The Summer
Summer in Iceland means endless daylight, milder temperatures, blooming arctic lupines, and plenty of opportunities for hiking and adventuring. That being said, one of the mistakes you'll want to avoid in Iceland is only visiting in the summer and missing out on so many wonderful experiences available throughout the rest of the year.
For example, visiting Iceland in December means potentially catching a glimpse of the elusive Northern Lights and partaking in the country's unique Christmas and New Year's Eve traditions. And though the hot pots are popular all year long, what better time to enjoy the warm waters of the natural hot pots than when there's snow dotting the landscape.
Or perhaps you'd prefer to head to Iceland in October to catch the end of the whale watching season, see the Imagine Peace Tower (built-in memory of John Lennon) lit on Viðey Island or party with the locals in your best costume for Halloween. Not to mention the fall colors paired with the already stunning Icelandic landscape is a sight to behold.
This is not to say that you shouldn't visit Iceland in the summer. After all, it's the most popular time to visit the island for a reason. But the "offseason" with fewer tourists and different opportunities for unique adventures, is quite special in its own right.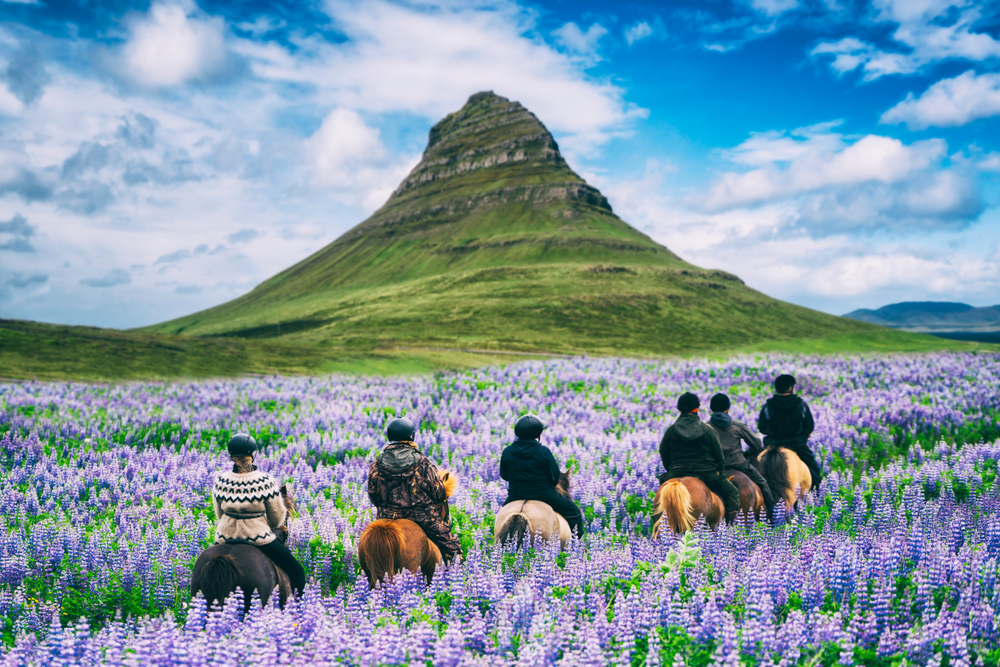 Mistake #5: Only Visiting Tourist Hot Spots And Nowhere Else
Limiting your trip to the tourist hot spots is a prime example of what not to do in Iceland. If you've begun planning a trip to Iceland, you've likely heard of the Golden Circle, Iceland's most popular tourist route that includes the "golden" waterfall Gullfoss, the Strokkur geyser, and Thingvellir National Park. Though these spots are a great introduction to Iceland's natural landscape, you'd be missing so much of the breathtaking beauty the country has to offer by not venturing beyond the most famous locations.
Iceland is full of hidden gems if you know where to look. From rock scrambling and pulling yourself along with the help of chains to reach Nauthúsagil Waterfall to relaxing in the warm waters of Hrunalaug Hot Spring, the adventures to be had away from the tourist hot spots are endless.
Venturing east you'll find the jagged Vestrahorn mountain surrounded by a black sand beach. Also in the east is Stuðlagil Canyon with its basalt column walls and striking blue water, the Djúpavogskörin Hot Spring for bathing in the middle of nature, and the charming rainbow street and blue church in Seyðisfjörður.
More remote beauty can be found in the Westfjords, an area of the country where few tourists venture. Along these peaceful fjords, you'll find the Rauðasandur Beach with its unusual red sand, an abundance of puffins settling in at the Látrabjarg Cliffs, the Drangsnes Hot Pots where you can soak in natural hot pots while gazing out at the ocean, and the famous cascading Dynjandi waterfall.
If you're up for a little ferry ride over to Vestmannaeyjar (Westman Islands), there are many adventures to be had on this volcanic island. It is here that you'll find Stafkirkjan (the Heimaey stave church), plenty of puffins in the summer months, and excellent hiking opportunities. The island has a rope swing, volcanic craters, a swimming pool, and more making it the perfect day trip for escaping the tourist crowds.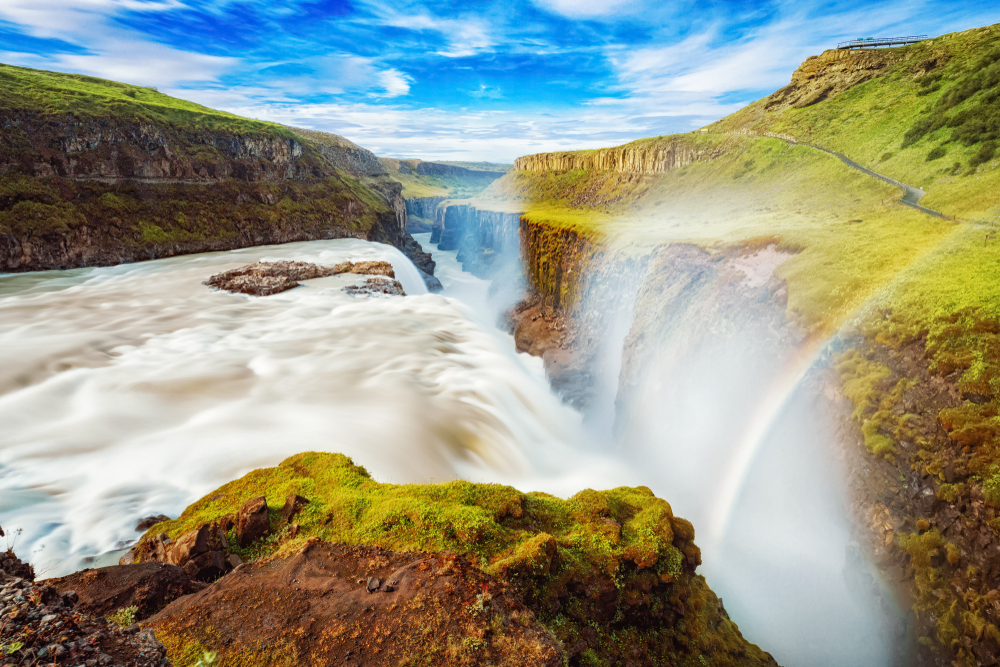 Mistake #6: Thinking You Don't Have Enough Time
Iceland has a lot to offer in terms of outdoor adventure and wildly unique landscapes, and every time you visit you'll find something new to discover and explore. That being said, you can have a fantastic trip even in a limited amount of time. We have detailed itineraries for everything from 1 Day to Two Weeks!
For a quick introduction to Iceland, you'll want to explore the Golden Circle. This popular route features Gullfoss Waterfall, Strokkur geyser, and Thingvellir National Park with smaller optional stops along the way such as the Kerið crater, Brúarfoss Waterfall, and the Secret Lagoon. This route is tourist-friendly, easy to navigate, and covers a wide spectrum of Iceland's diverse natural landscape.
Next on your itinerary should be tackling Iceland's south coast which includes the thundering Skogafoss waterfall, Seljalandsfoss waterfall, the more hidden Gljúfrabúi waterfall, Kvernufoss waterfall, the Sólheimasandur plane wreck, and more. As you've probably noticed, there's a theme along the south coast…spectacular waterfalls!
If you have time beyond that you'll want to continue south to see the thrashing waves and black sands of the Reynisfjara Black Sand Beach, the dramatic mossy walls of Fjaðrárgljúfur Canyon, and the icy landscape of the Jökulsárlón glacier lagoon. All of these stops can be accomplished in just three days through day trips from Reykjavik.
Of course, if you have the luxury of an extended stay in Iceland you can tackle the Ring Road and venture around the whole country, but one of the biggest mistakes to avoid in Iceland is not thinking you have enough time to enjoy the country. Any amount of time can yield a trip worth writing home about.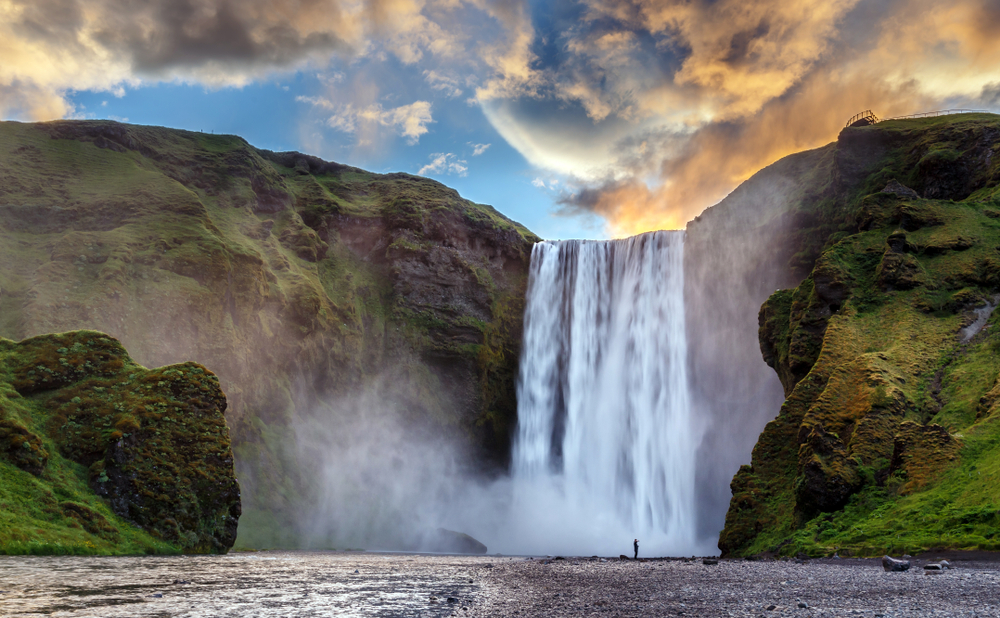 Mistake #7: Buying Bottled Water
Buying bottled water is one of the biggest things to avoid in Iceland. Bring your own reusable water bottle instead! We cannot stress this enough.
Iceland has the purest most pristine tap water which means you can skip buying bottled water and enjoy the delicious spring water for FREE. In fact, the bottled water is the exact same water that's coming out of the tap.
Drinking tap water not only saves you money, but it's far more environmentally friendly. Iceland's tap water is so pure it puts bottled water in most other countries to shame.
Derived from Iceland's natural springs, the tap water is free of chlorine, calcium, and nitrate and is heavily monitored to ensure that what you're drinking out of the tap is the absolute best. For an island with an abundance of freshwater sources, it only makes sense that its drinking water would be top-notch.
To ensure you're getting the purest drinking water from the tap, be sure to turn the tap to its coldest setting so it's only cold water filling up your bottle. The hot water from the tap is geothermally heated and smells like sulfur, so if you allow it to mix in any capacity with the cold water, the smell will remain.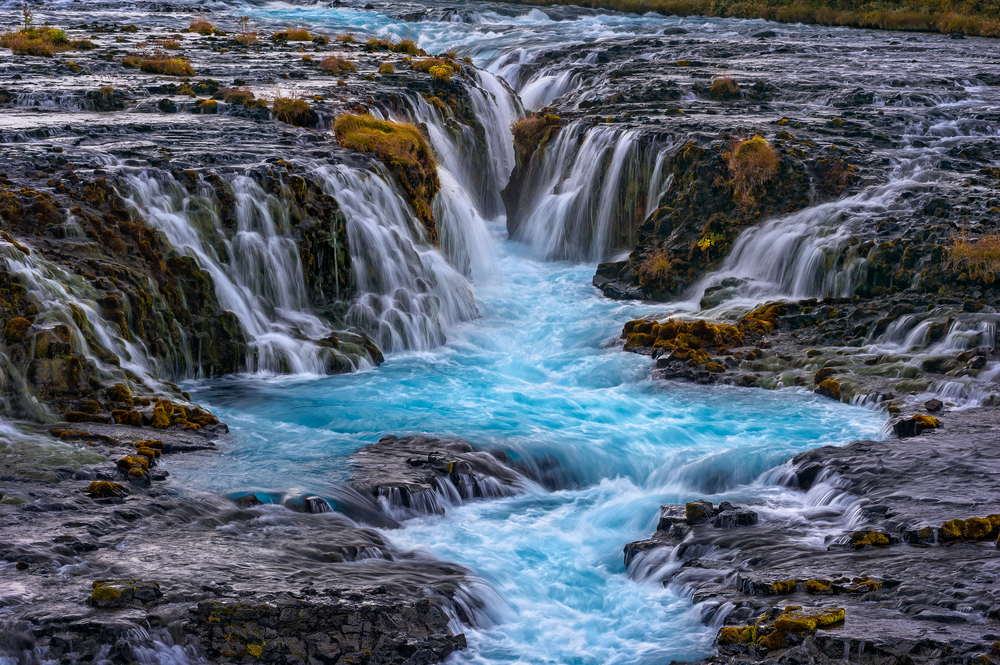 Mistake #8: Booking A Blue Lagoon Ticket Last Minute
The Blue Lagoon is one of the most popular tourist attractions in Iceland. With its milky blue, mineral-rich, geothermal seawater, it's an ideal place for relaxing and recharging. Over the years, the Blue Lagoon has expanded and now features multiple hotels, spa packages, a swim-up bar, and more. As the amenities increased, so did its popularity.
One of the biggest mistakes to avoid in Iceland is trying to book a ticket to the popular lagoon last minute. Securing a ticket now often means booking your time at the lagoon weeks or even months in advance (particularly in the summer).
The Blue Lagoon limits the number of visitors per hour making your time in the lagoon more enjoyable as it eliminates the possibility of suffocating crowds, but it does prove a bit tricky for those whose plans don't come together until the last minute.
You can always check the Blue Lagoon site last minute as there could be cancellations, but if you want to guarantee you'll have the chance to enjoy its healing waters during your trip, make sure you plan ahead. The Blue Lagoon is located near the Keflavik International Airport so it's often convenient to stop there right after landing or just before returning home.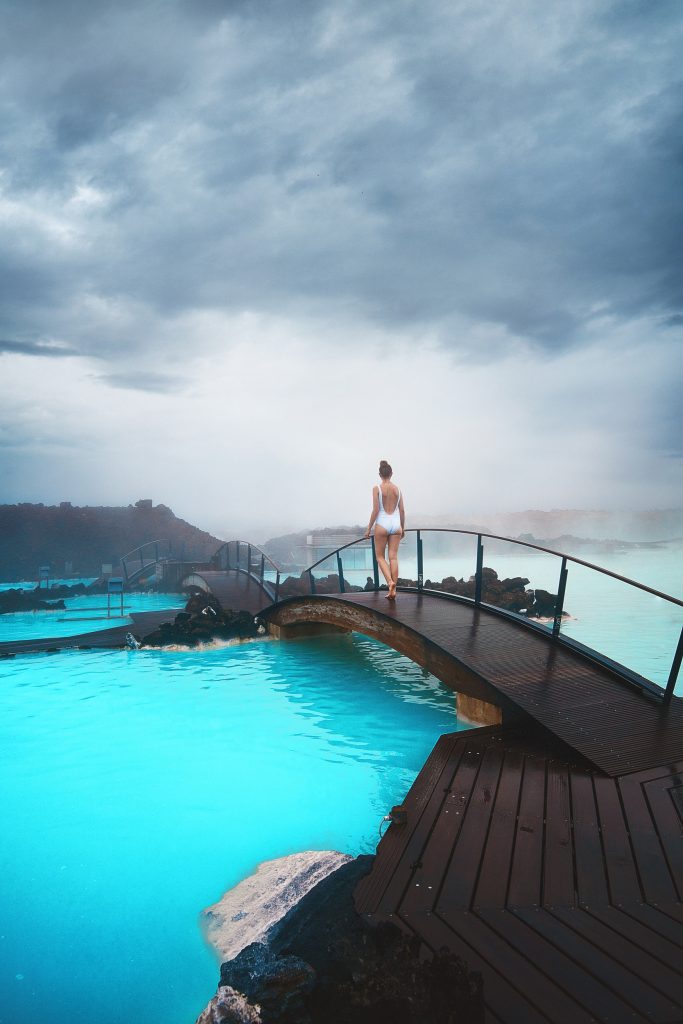 Mistake #9: Packing An Incomplete Wardrobe
Iceland's weather is notoriously unpredictable and often deceptive. Icelanders use the word Gluggaveður (window weather) to describe the scenario when it looks nice outside as you look through your window but it is in fact uncomfortably cold. We have a detailed packing list of What To Wear In Iceland in both winter and summer!
When traveling to Iceland you should expect cold, rainy weather and just be pleasantly surprised if you're met with something better. The island gets roughly 213 days of rainfall a year and that rain is often coming at you horizontally thanks to a strong wind. So, packing the perfect jacket for Iceland is essential!
Simply put, if you're wondering what mistakes to avoid in Iceland, packing an incomplete wardrobe is certainly one of them. So much of Iceland's appeal lies in its natural beauty so you can expect to be spending a significant amount of your trip outdoors.
From waterproof hiking boots and a parka to a light jacket and a bathing suit, you'll want to pack it all and be ready for any scenario. If you can think of a weather condition, you'll probably experience it at some point during your trip. This is a situation where "better safe than sorry" definitely applies.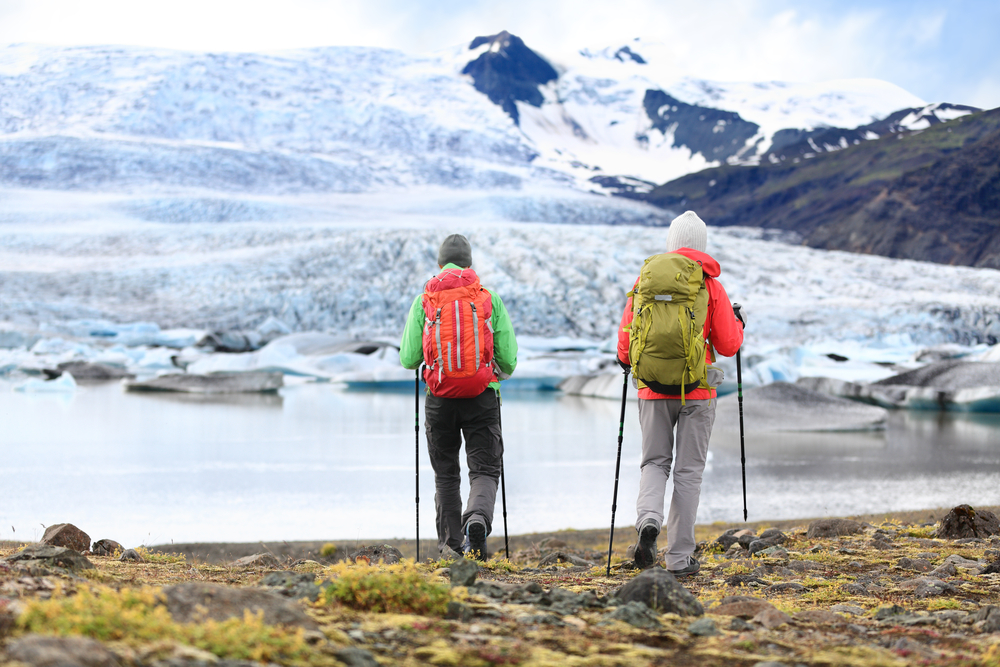 Mistake #10: Skipping The Pre-Pool Shower At Public Swimming Pools and Lagoons
Though it seems counterintuitive to bring a swimsuit to a country called Iceland, there's nothing better than enjoying Iceland's hot tubs and natural hot pots at any time of year. Every town in Iceland has a public pool which often has a main swimming pool and a series of hot tubs of differing temperatures. Iceland is also home to some spectacular lagoons such as the popular Blue Lagoon or the Secret Lagoon.
In order to enter these public pools and lagoons, you'll be required to shower and wash up first…naked. While this is considered awkward for many foreigners it's something you'll have to get used to during your vacation if you want to enjoy Iceland's relaxing pools.
Skipping this pre-pool shower is certainly among our list of things not to do in Iceland. If you try to sneak into the pool without showering first, you'll be stopped and turned around by pool staff.
Though you may initially feel uncomfortable, you'll be happy to know that Icelanders could care less that you're naked. It's a part of the culture and something that's as normal and routine to them as waking up in the morning. Many locker rooms do have enclosed showers as well if you're dead set on avoiding the communal showers.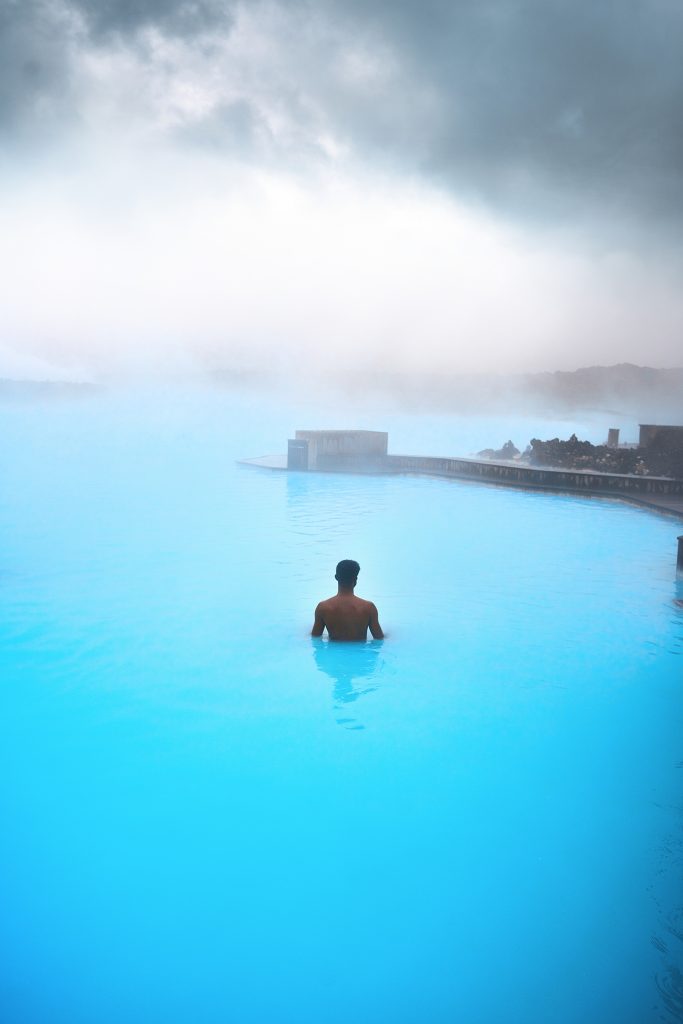 Mistake #11: Taking Risks While Driving
Driving in Iceland can be tricky particularly in the winter when the roads are often icy and are even closed in the more remote sections of the country. Checking the road conditions before you head out is crucial.
Iceland has search and rescue teams to help you if you land in a situation unfortunate enough to need their assistance. Sadly, most of the rescues involve tourists who are reckless and overconfident in their adventures.
Attempting river crossings in an ill-equipped car, trying to cross in an area that's too deep, driving too fast on highland F roads, or trying to push through driving in a snowstorm are prime examples of things not to do in Iceland. Unfortunately, these situations are all too common among tourists.
We highly suggest renting a 4×4 vehicle if you plan on exploring beyond Reykjavik. If you're visiting in the winter your car will come equipped with winter tires to help you navigate the icy roads.
Iceland's weather is ever-changing which means frequent monitoring of the weather is important, but it also means with a little bit of patience, bad weather will likely clear with plenty of time in the day to still venture out and explore the country safely. We have a very detailed guide on Driving In Iceland!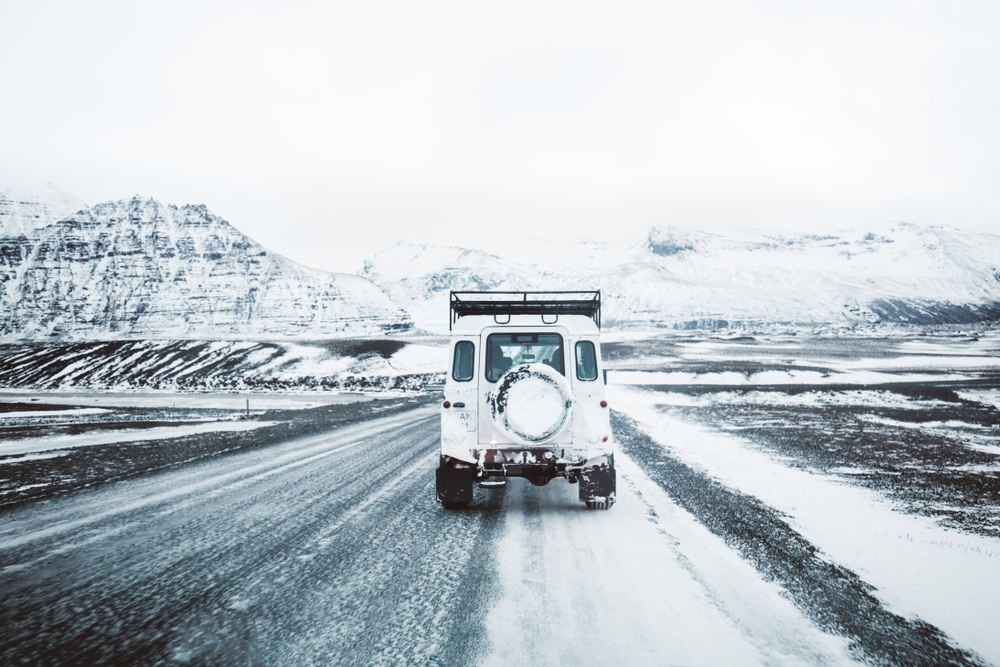 Mistake #12: Damaging The Natural Landscape
One of the biggest mistakes to avoid in Iceland is damaging the natural landscape. We understand you're eager to explore the country's natural beauty, and when something in the distance catches your eye, venturing off the path becomes rather enticing. However, your exploration should never come at the cost of damaging the natural world around you.
Did you know that you should NEVER step on the moss in Iceland? It takes thousands of years for the moss to grow and stepping on it destroys it in seconds! Most people don't know this and we didn't know this on our first trip to Iceland and sadly stood on the moss.
We are horrified to know that this one action hurt the fragile moss and wish this was more widespread! Please don't step on the moss anywhere on the lava fields etc unless there is already a clear path!
Unfortunately, Justin Bieber's 2015 trip to the country to film the music video for his song "I'll Show You" was extremely damaging in this way. He frolicked off the path around Fjaðrárgljúfur Canyon damaging the moss which takes a long time to grow back and skateboarded across the Sólheimadsandur plane wreck (standing on the plane much less skateboarding is prohibited). This frustrated and angered locals who then saw a surge in tourists copying the singer's actions and damaging the landscape further.
The natural hot pots around the island are also frequently victims of human destruction. In a number of cases such as with the Hrunalaug Hot Springs, landowners have considered closing down the hot springs because tourists continue to crowd the locations and leave them worse than they found them.
The bottom line is, Iceland's landscape is beautiful and precious and if you want it to be around for generations to come, please treat it with the respect it deserves while you visit.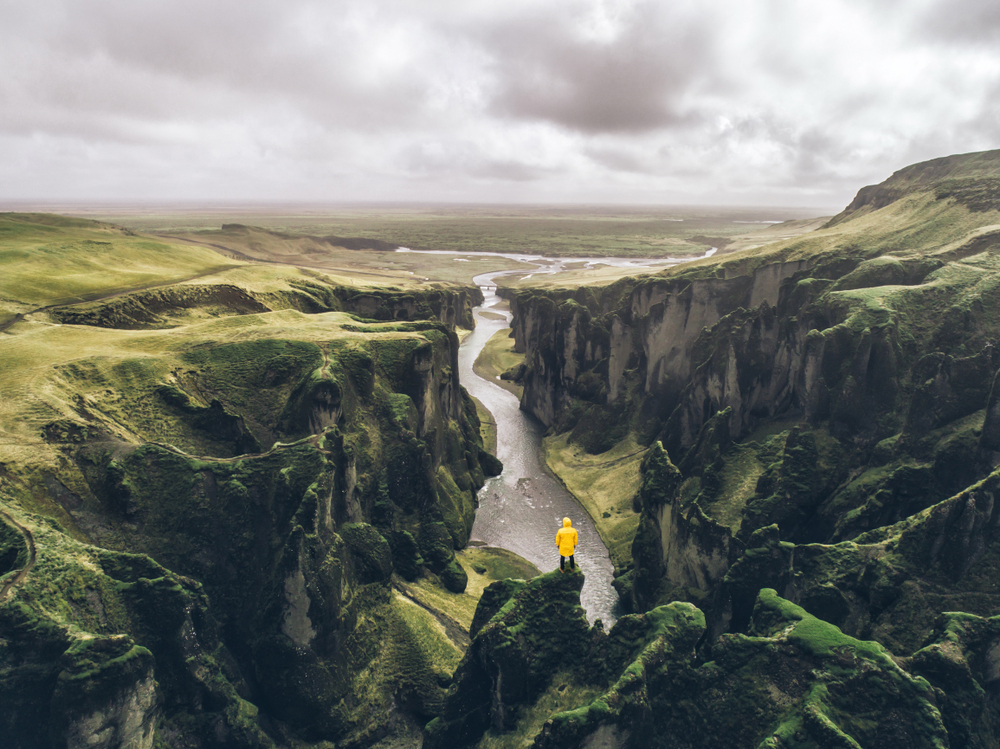 We're thrilled you've chosen to venture to the land of fire and ice and explore the remarkably diverse and unusual landscape it has to offer. If you avoid insulting the small Icelandic horses by calling them ponies (a bonus mistake that's not on our list) and respect the natural environment as you explore it, you're well on your way to ensuring you have the kind of trip you always hoped for.
If you have any questions or comments as you go about preparing for your trip to Iceland, feel free to let us know in the comments section below.