Iceland in March comes with the anticipation of spring, more daylight, and slightly warmer temperatures. There are plenty of activities to do at this time of year. The weather in March roughly hovers between 28 – 38° Fahrenheit and precipitation is at an all-time high.
It's certainly not warm, but if you prepare and dress warmly, the beauty of Iceland's outdoors is yours for exploring! There are unique Icelandic experiences to be had at all times of year and March in Iceland certainly doesn't disappoint. From delicious Icelandic dishes to drinks with the locals to celebrate the end of Prohibition, the country is ready to make you feel welcome when you visit Iceland in Spring!
Though the country is still emerging from its dark winter, there are so many of Iceland's natural wonders you can see bathed in their winter glory. Imagine sitting in a hot pot or hot tub with the crisp air blowing around you, or standing at the base of a waterfall while it both thunders down and drips with icicles. Maybe you step inside the blue, sparkling walls of an ice cave.
If any of this sounds appealing to you, we suggest you consider paying a winter visit to the land of fire and ice. Though the month of March in Iceland still attracts many tourists, the numbers are lower than the popular summer months. So take advantage of the smaller crowds, grab your cold-weather gear, and get ready for a remarkable experience.
Get a FREE printable "Hidden Gems In Iceland" E-book by joining our private Iceland Facebook Group and share your photos and ask for tips and tricks.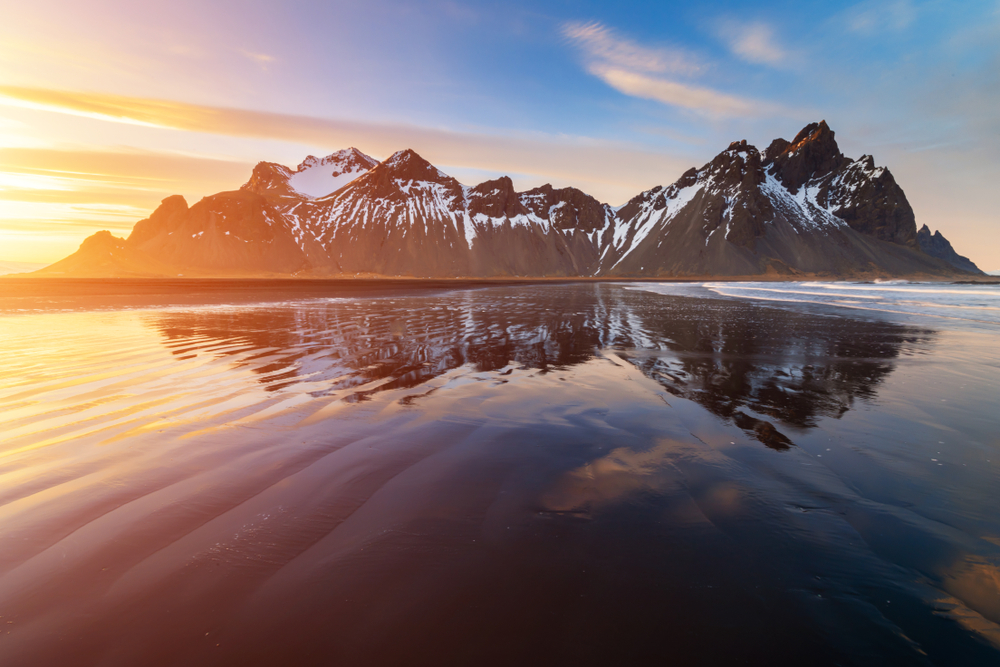 6 Things To Know Before Visiting Iceland In March
#1. Iceland's Food and Fun Festival Brings You The Best Meals From Top Chefs
Foodies unite! For food lovers and those interested in Icelandic cuisine and history, be sure to plan your visit to Iceland to coincide with the Food and Fun Festival. This annual festival takes place over the course of five days at the beginning of March (check the website for exact dates).
March has historically been part of the off-season in Iceland for tourism. In 2002, the Food and Fun Festival was created in an attempt to boost tourism during these slower winter days. Both tourism in Iceland and the festival have exploded, creating something truly wonderful for both tourists and locals alike.
Impressive, notable chefs are invited from around the world where they join Iceland's local chefs to create the best multi-course meals using Icelandic ingredients. Their menus are debuted at many of Iceland's prominent restaurants including Apótek, Vox, and Essensia. The menus are full of seafood, lamb, and dairy, all of which are staples in Iceland's food scene.
Bringing outside chefs to cook using Icelandic ingredients has been inspirational to Iceland's local chefs. The festival chefs find unique, previously undiscovered uses for the Icelandic ingredients. Together, the local and foreign chefs create truly spectacular dishes.
The festival concludes with the finalist chefs competing for the ultimate title of Food and Fun Chef of the Year. We suggest you bring your appetite and make a reservation at one of the participating restaurants so you can experience the creative concoctions of these wonderful chefs. What better way to take a break from Iceland's March weather than to warm up indoors with delicious Icelandic food.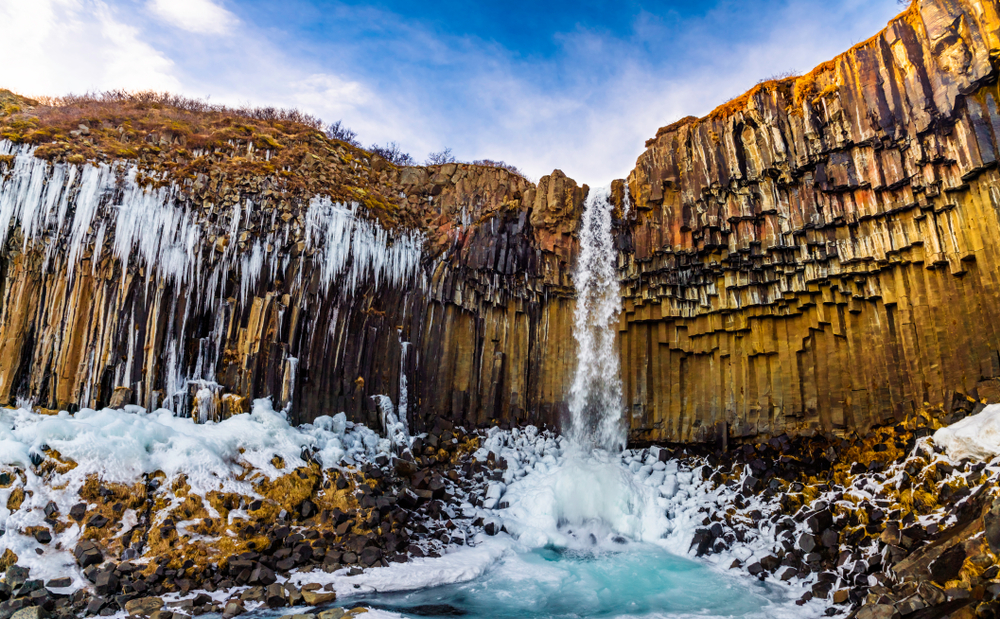 #2. Drinking Beers With The Locals Is A Great Way To Celebrate Beer Day
March in Iceland starts with a bang with Beer Day (Bjórdagurinn), a celebration of the end of Prohibition. The initial Prohibition, which began in 1915, banned all alcohol. After Spain threatened to stop importing fish from Iceland in 1921, the ban was lifted on Spanish and Portuguese red and rosé wines so trade could continue.
It was eventually reduced to only a ban on beer with an alcohol content of 2.25% or more. At the time, Iceland was pushing for independence from Denmark, and beer was heavily associated with Denmark. As a result, for political reasons, drinking beer was frowned upon.
The beer ban was lifted on March 1, 1989. As you might imagine, the celebrations and beer consumption that ensued was extreme. Though today's March 1 celebrations have significantly died down since that first March 1st in 1989, the country loves a good reason to drink beer and celebrate, and often the Reykjavik bars will have special deals that day.
When beer was reintroduced into Icelandic culture, it evolved to include more adventurous beers as well as the rise of microbreweries and happy hour. The result was an exciting downtown nightlife beginning with adults partaking in restaurant happy hours followed by young adults taking over the bars and clubs at night.
There's even a beer spa (Bjorbodin) in Árskógssandur in the north, where you can bathe in a tub of beer, which is supposed to have health benefits, and sip on beer as you bathe. If you happen to be in Iceland on March 1st for this unofficial holiday, be sure to join the locals at the nearest bar and partake in the celebrations. Raise your glass and say Skál! ('cheers' in Icelandic) and take advantage of the fact that it's legal to buy beer in the country!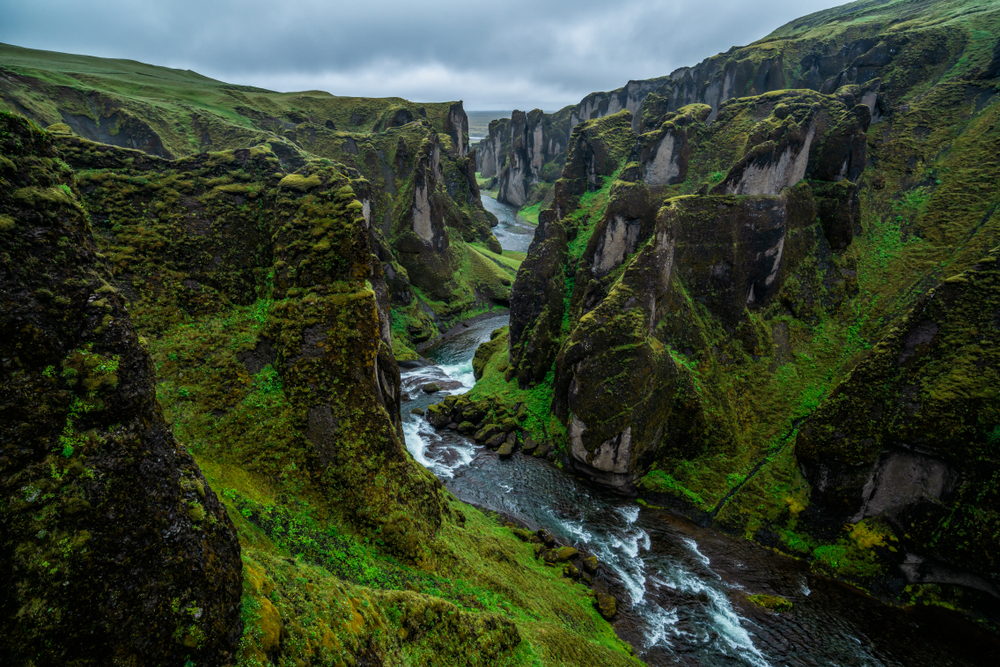 #3. Touring A Natural Glacier Ice Cave Is An Unbelievable Winter Adventure
Iceland is notorious for its miraculous, unique nature, and the natural glacier ice caves are no exception. The changing temperatures throughout the year and the flow of glacier meltwater help create spectacular, brilliant, crystal blue ice walls leading you into fantastic, otherworldly landscapes. We have a list of the best Iceland Glacier Tours!
One of the most remarkable aspects of the ice caves is that you'll never see the same ice cave twice. Each year the ice is shaped differently, but each year the result is equally spectacular. Some of the most famous ice caves in Iceland include the Katla Ice Cave, the Vatnajokull Ice Cave, and the Langjokull Ice Cave.
Glacier caves are one of the best stops around Iceland's Ring Road. If you happen to be driving in Iceland, you will want to ensure that you make time to see one!
Visiting and touring the natural ice caves is an activity only possible in the winter. After March, the ice starts to melt and the caves crack and collapse and become dangerous. Mid-November to Mid-March is prime ice cave viewing time.
Because of the unpredictability of the ice caves, you're required to book a tour to enter the cave with an experienced guide. As soon as you've decided on visiting Iceland in March, be sure to book your tour tickets as soon as possible. Due to high demand and a limited number of available months, the tours tend to sell out quickly.
You have many different options when choosing a tour. First, you'll need to decide whether you want to do the ice cave tour by itself, or whether you'd like to pair it with other tour activities such as snowmobile tours and glacier hiking. The opportunity to see such a dazzling, special phenomenon is one you won't want to pass up.
This website will help you choose a tour option that is most appealing to you. Some of the tours offered to take you to man-made caves, so if you're looking for a natural ice cave tour, be sure to look for that distinction in the tour description.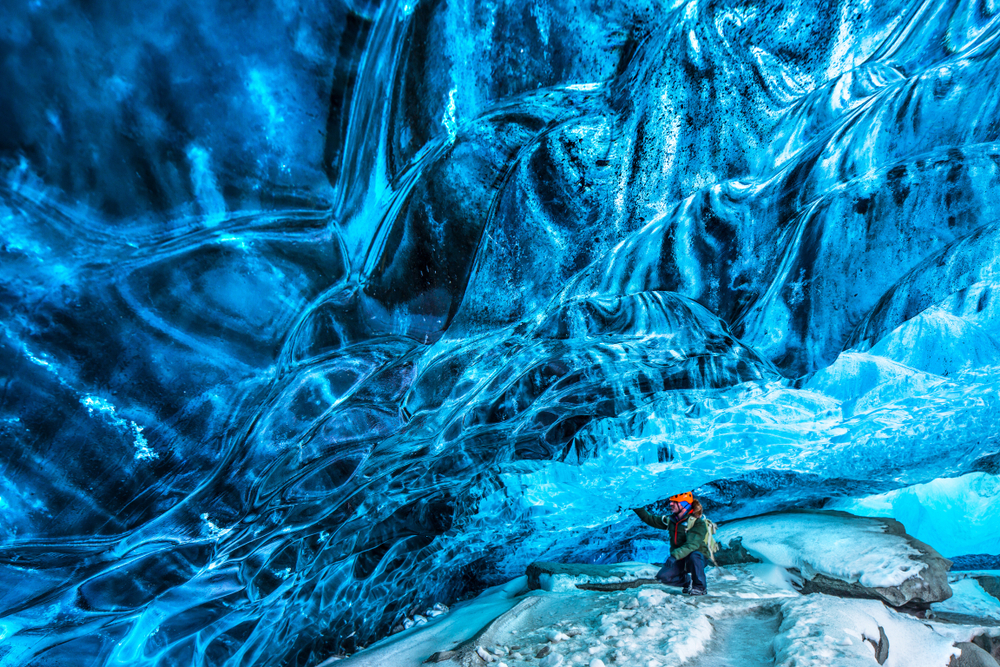 #4. If Conditions Are Favorable, You Might Catch The Elusive Northern Lights
If you've chosen to come to Iceland in March you still have a chance of seeing the Northern Lights. The brilliant, natural light show is strictly a winter phenomenon and is one that people from all over the world flock to Iceland to see. The days are still short enough to be conducive to spotting the elusive lights.
The Northern lights can usually be seen from September-April. Be aware though that because the days are beginning to get longer again, you'll most likely have to wait until late in the night for the sky to be dark enough to see the lights.
If you've ever been fortunate enough to see the Northern Lights in person, you know that they are remarkable. They make your heart want to leap out of your chest with excitement. Your eyes get wide, your mouth opens, and you can't imagine how it's possible that the sky seems to be dancing around you.
Nature can produce the most wonderful things, but it's also fickle. One minute you're surrounded by the most brilliant hues of green and purple, and the next, clouds are obscuring anything and everything in the sky. Unfortunately, Iceland's weather is often rainy or snowy, and these conditions do not bode well for Northern Lights viewing.
More often than not, at least part of the night will be overcast and cloudy. You may know there's solar activity, and yet sometimes you won't be able to see a thing.
Patience is key, and perhaps if you wait long enough, you'll be rewarded with a brilliantly colorful night sky. Understand though that you're equally likely to be among the many tourists that leave the country has never even caught a glimpse of the faintest hint of green.
If you're visiting Iceland in March and are trying to maximize your chances of seeing the Northern Lights, here are two options. Your first option is paying to take a guided Northern Lights tour. This is a popular option because the tour guides are incredibly knowledgeable and chase the lights for a living.
They know the go-to places to wait and watch. Despite their extensive knowledge and their desire to give you the best possible shot of seeing the lights, they do not control the lights. We have a list of the Best Northern Lights Tours in Iceland!
Nature may decide for itself to hide its spectacular display, and at that point, you're really just out of luck. However, most tour companies do allow you to rebook a second trip at no extra charge if the lights were not visible during your tour.
You can also take your own rental car and drive away from the city to search for the lights yourself. The farther you are from the city light pollution, the darker the skies and the better chance you have of seeing anything.
We suggest you track the aurora strength and visibility and continue checking it throughout the night. The forecasts change frequently, sometimes by the hour or minute. Though Northern Lights viewing takes some preparation and a whole lot of luck, it's a remarkable sight and one worth taking a chance on!
#5. Iceland in March Is The Time To Take Advantage Of Hot Pots and Hot Tubs
Bring your swimsuit! We cannot stress this enough. There is nothing quite like sitting in a steaming hot tub or hot pot in the winter, defrosting while reflecting on the adventures of your day.
Understandably, it does seem counterintuitive to bring a swimsuit to a country called Iceland during one of the colder months of the year, and yet there are so many opportunities to wear it. Every town in Iceland has at least one swimming pool complex (Reykjavik has many).
These complexes often include a heated lap swimming pool, a heated kiddie pool, and multiple hot tubs of differing temperatures. Laugardalslaug, the main pool in Reykjavik, even has a salt-water hot tub.
Soaking after a long day doesn't have to be reserved for man-made pool complexes. If bathing in the middle of nature while gazing at glaciers, snow-capped mountains, or waterfalls is more your style, Iceland has a remarkable number of hot pots (pool/river of geothermally heated spring water mixed with cold spring water) throughout the country for your enjoyment.
The views from these hot pots are always stunning, and in March in Iceland, parts of the landscape might even still be draped with snow.
Though some of the more popular hot pots like Selljavallalaug, Hrunalaug, or the Reykjadalur Hot Springs have the potential to be congested with visitors (unless you visit in the early morning or late evening), you'll often find the hot pots offer more peace and solitude than the swimming pool complexes. They often take more commitment and energy to get to therefore deterring certain crowds.
You should be aware that the natural geothermal heated water of the hot pots is less regulated than the swimming pools, so the water temperature varies and may not always be at a desirable temperature. Again, nature works wonders, but it's not always keeping your best wishes and interests in mind. We have a list of the Best Hot Springs In Iceland!
Places like Selljavallalaug tend to remain closer to the temperature of a heated pool rather than a Jacuzzi. And higher upriver, the Reykjadalur Hot Springs can get scalding hot. However, many of the hot pots remain at comfortable temperatures, and if you've ever wanted to bathe among Iceland's most impressive natural features, why not give it a go!
If you've begun planning a trip to Iceland in March, you've no doubt heard of the extremely popular Blue Lagoon, or its northern counterpart, the Myvatn Nature Baths. Both of these are great alternatives to the hot tubs and hot pots albeit much more expensive.
They are both impressive, relaxing, and often healing experiences, however, the increase in tourism has made them overcrowded. Even in an "off-season" month like March, the Blue Lagoon requires advanced booking in order to guarantee a time slot, and it's encouraged to arrive at the Myvatn Nature Baths right when they open. Despite their crowds and hefty prices, both experiences are worthy of a visit at least once.
The Blue Lagoon is in a great area and is actually on our list of Best Places To Stay In Iceland. In this post, we offer suggestions for where to stay around the Ring Road!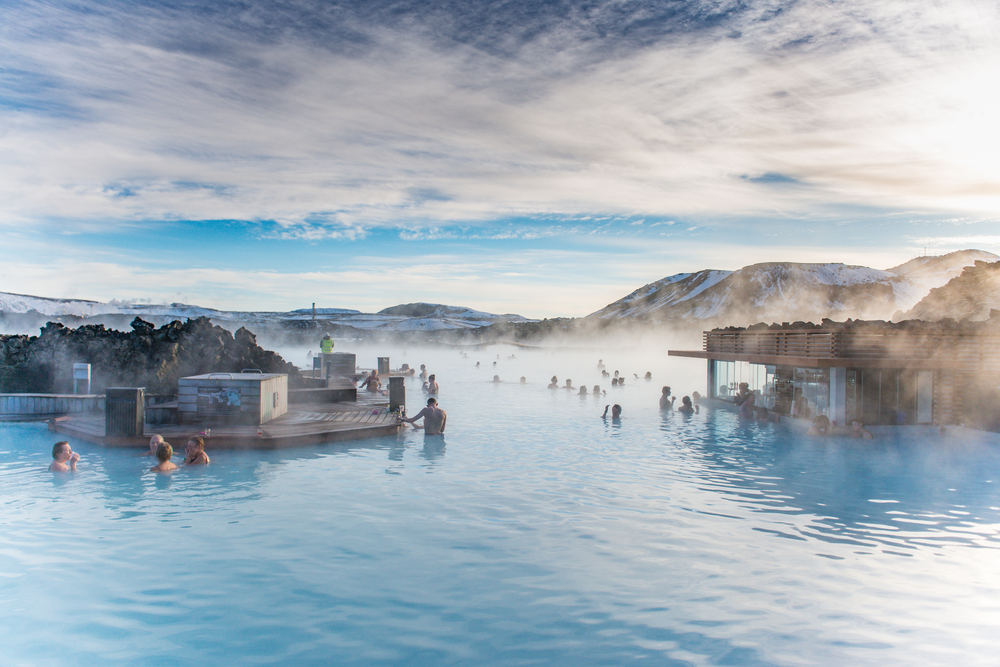 #6. Checking Road Conditions Is Critical When Driving In Iceland In March
If you're visiting Iceland in March, you're likely to experience all that comes with the end of winter in a cold country, and that potentially includes snow or ice on the roads.
If you're staying around Reykjavik you usually won't need to worry, because the roads around the capital region are very well maintained and the weather is nicer than elsewhere in the country. Many of the main tourist attractions are also almost always still accessible.
No matter where you drive though it's important to keep an eye on the road conditions as they're constantly changing. Use common sense when deciding whether it's safe to be out driving, and if you don't have experience with driving in winter conditions, be extra careful and err on the side of caution. Let the experts do their job, and when it's safe, enjoy all the beauty that accompanies Iceland in March. Don't forget to check out our guide on driving in Iceland!
Though you hope you'll never be in a situation to use them, Iceland has search and rescue teams that will come to your aid if you find yourself in a bind. Please use them only as a last resort, and don't enter into a risky situation purely because you think you have the search and rescue team as a crutch to fall back on. It's usually tourists they have to rescue who get themselves into dangerous situations as a result of overconfidence and/or a lack of preparation.
If you choose to rent a car in Iceland in March, your car will come equipped with winter tires that are designed to be safer when driving on ice. Though they are certainly helpful, they are not fool-proof, so exercise caution and don't speed. Salt and snowplows are used on the main roads, but the farther you venture from the capital region, the less the roads are maintained.
You should always be careful when driving the highland roads (F roads). If you happen to find yourself driving on one (some are completely closed in the winter), you should exercise a healthy dose of caution.
Even in the summer, they require a 4×4 to drive through. F roads are gravel roads and usually result in a rough driving experience. They are not designed for fast driving or winter driving.
It's harder to tell what kind of ice is lying on these unpaved roads, and water puddles may be deeper than you initially think. If you're ever unsure whether a section of road is safe or not, don't chance it and turn around. It's not worth risking your life to see a waterfall.
Snow and ice are particularly reflective surfaces, and on sunny days they can blind a driver. In March the days are longer than in the dead of winter, which means the sun might be out for parts of your trip.
If it is, wear sunglasses and spray antifreeze liquid on your windshields to keep them clean and keep your vision as sharp as possible. These are warnings but are not meant to scare you. Common sense goes a long way, and so much of Iceland can be explored safely in March.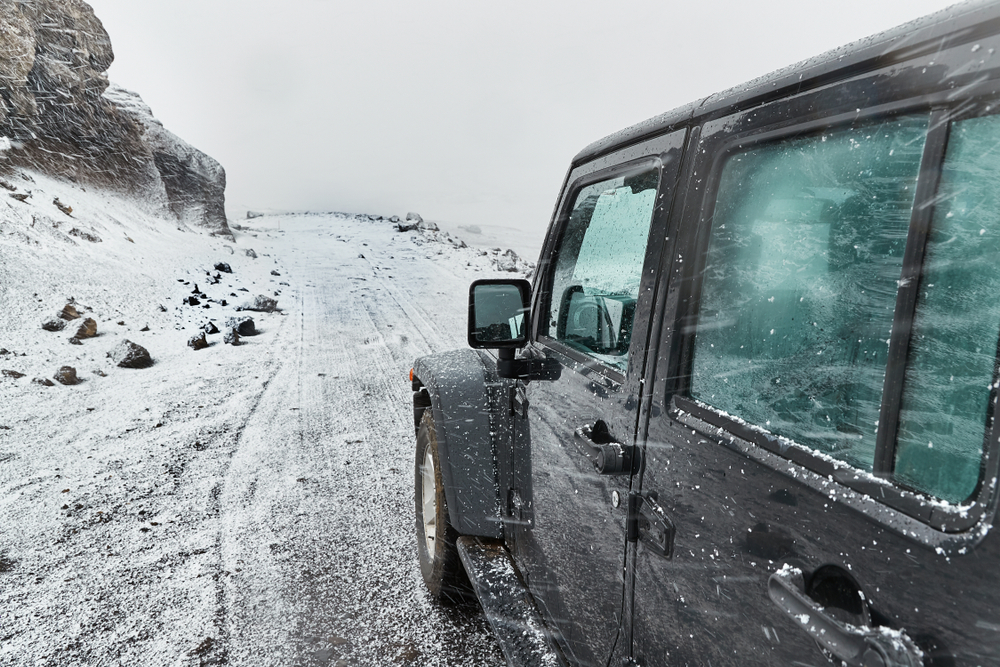 If you've been considering traveling to Iceland in March, go ahead and book your trip! It has the potential to be the perfect time of year with fewer tourists and the possibility of northern lights. Iceland has proven itself to be a country worth exploring any time of year.
Be careful and pay attention to the winter weather conditions, but have fun, drink some beer, experience the best of Iceland's cuisine, and finish off the day with a nice soak in a natural hot pot! If you have any questions about how to maximize your trip, please let us know in the comments.
If you are planning your trip, we have a 5 Day Iceland Itinerary, 4 Day Iceland Itinerary, and 3 Day Iceland Itinerary, depending on your needs. We have carefully crafted these itineraries to include the best of the best stops and things to do in Iceland!