Are you traveling soon and wondering about beer in Iceland? Don't worry you are in the right place. In this article, we will walk you through breweries in Iceland, craft beer in Iceland, and all you need to know about Icelandic beer.
While Iceland might be known for its majestic waterfalls, epic scenery, out-of-this-world locations, and incredible canyons. Iceland also really knows how to do beer.
Perhaps it's the crisp clean water used in the brewing or the fact Icelanders are such perfectionists? Whatever the reason Iceland beers are among the best in the world.
Visiting one of the Icelandic breweries and tasting some of the craft beer in Iceland is an absolute must when you visit this incredible country.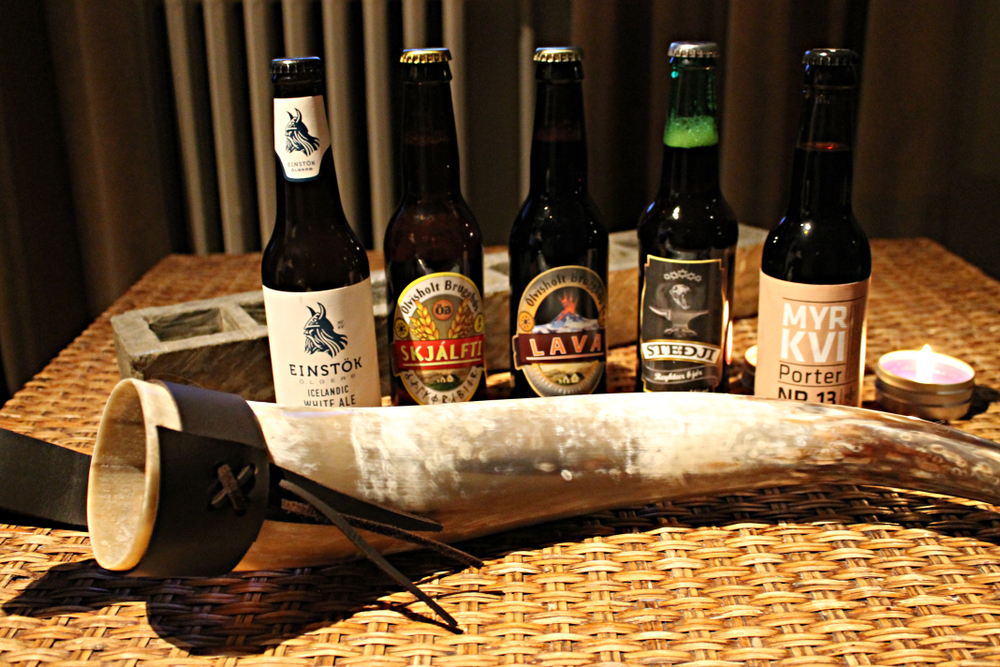 Do People In Iceland Drink beer?
The beer culture in Iceland is fairly recent in comparison to some other countries however, beer drinking is a staple part of the country's nightlife. Icelandic beer is very popular and the Icelanders are proud of their craft beer in Iceland.
In fact, beer counts for 62% of all alcohol consumed on the island. That's higher than Germany and the U.K. meaning that of those who drink alcohol in Icleand more drink beer.
Beer is the most common drink and happy hours in bars are very popular. Most of the breweries in Iceland produce beers for seasonal occasions such as Christmas and Easter etc: In fact, seasonal beers are all the rage here.
The beer most consumed are manly craft beers made in Icleand although imported beers are popular too.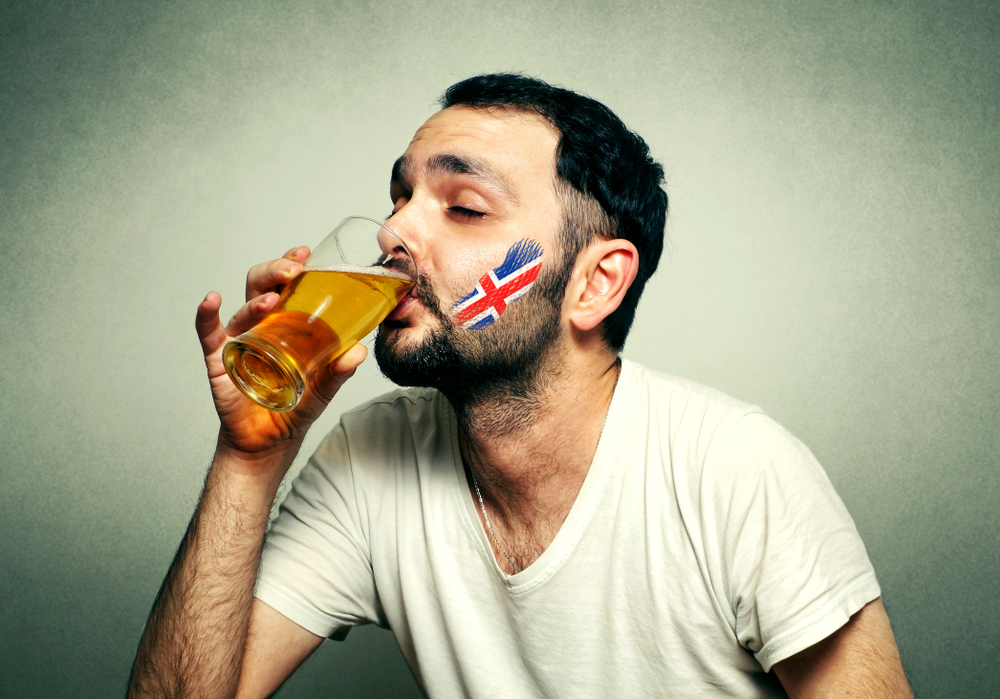 Why Was Beer Illegal In Iceland?
Yes, you read that right beer in Icleand was illegal until March 1st, 1989. In fact, March 1 is celebrated as Icleand Beer Day.
Iceland banned all alcoholic drinks in 1915, however, within a decade, red wine had been legalized, followed by spirits in the 1930s. The original ban followed on from the United States temperance movement which gained momentum in Icleand and the citizens voted to ban alcohol in a referendum.
The reason for the beer ban lasting so long is up for debate with lots of differing opinions. Some believe it was seen as unpatriotic to drink beer since Icleand was struggling for independence from Denmark seen as a beer-loving nation. Others believe it was because it was believed beer would tempt the youth into heavy drinking.
After it was legalized in 1989 and people began drinking beer again the government got worried about drinking levels so hiked up the taxes on beer and alcohol to extremely high proportions hoping to curb drunkenness. These taxes still remain really high today making the price of beer in Iceland really high.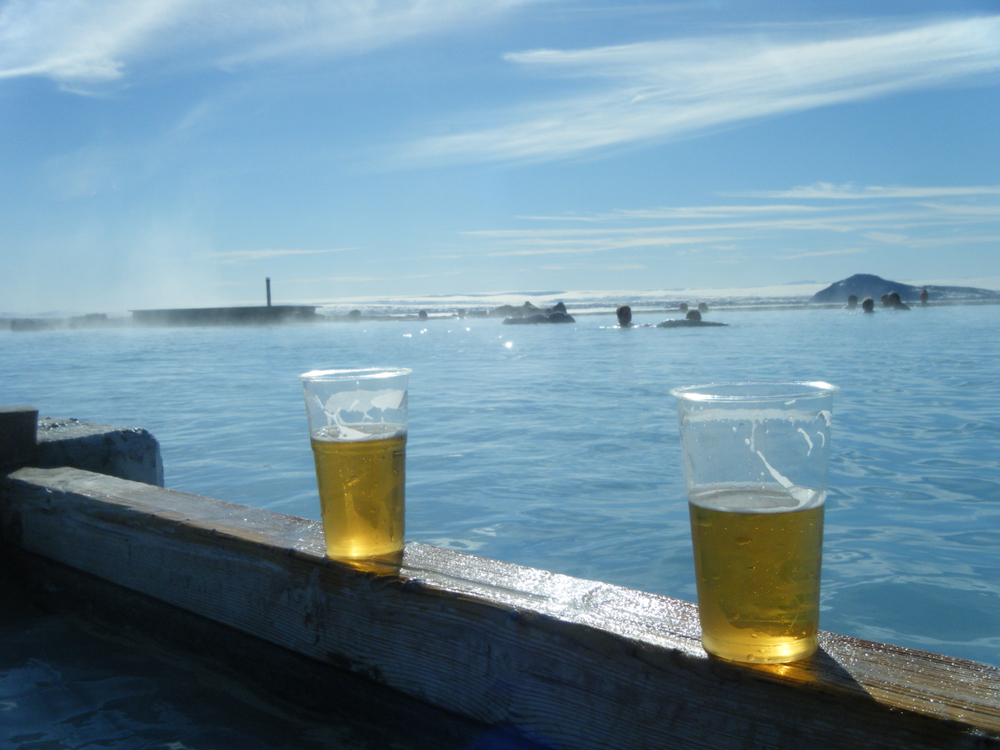 What Are Some Icelandic Beer Brands?
When it comes to beer in Icleand there are many varieties to choose from.
There are so many Icelandic beers to choose from many of them award-winning. And the best Icelandic beer is always up for debate depending on what kind of beer you prefer.
Kaldi was the first blonde beer and their pilsner is popular with many. For more of an IPA, Ulfrun tends to be popular. For Iceland white ale the Einstok white ale seems to be well-loved and they also produce a great Icelandic porter.
Viking beer is one of the most well know Icelandic lagers along with Gull beer. Brio beer is another Borg Brugghús beer, that can be found on tap in many bars.
Lava beer is produced by Ölvisholt Brugghús, a brewery in Selfoss, and is one of the most internationally renowned of all produced in Iceland.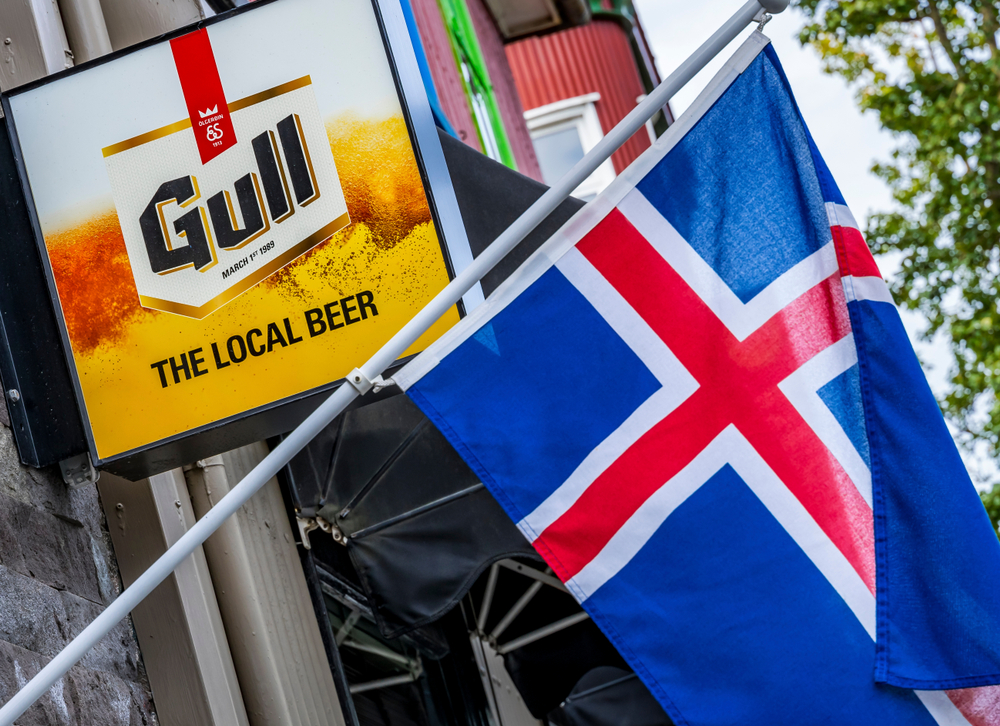 How Much Does Beer Cost In Iceland?
Let's just jump right on to it here, It's expensive some would even say outrageous. Depending on which country you are visiting from and the prices you are used to will depend on how much of a shock the prices are.
You can expect to pay anywhere from $9 – $20 for beer. If you can buy your beer at the airport duty-free this will save you no end of the money.
A lot of bars and breweries do have beer happy hours but it's still expensive by most people's standards. Yes, beer in Icleand might be great but it does come with a high price tag. The price of beer in Iceland is very high.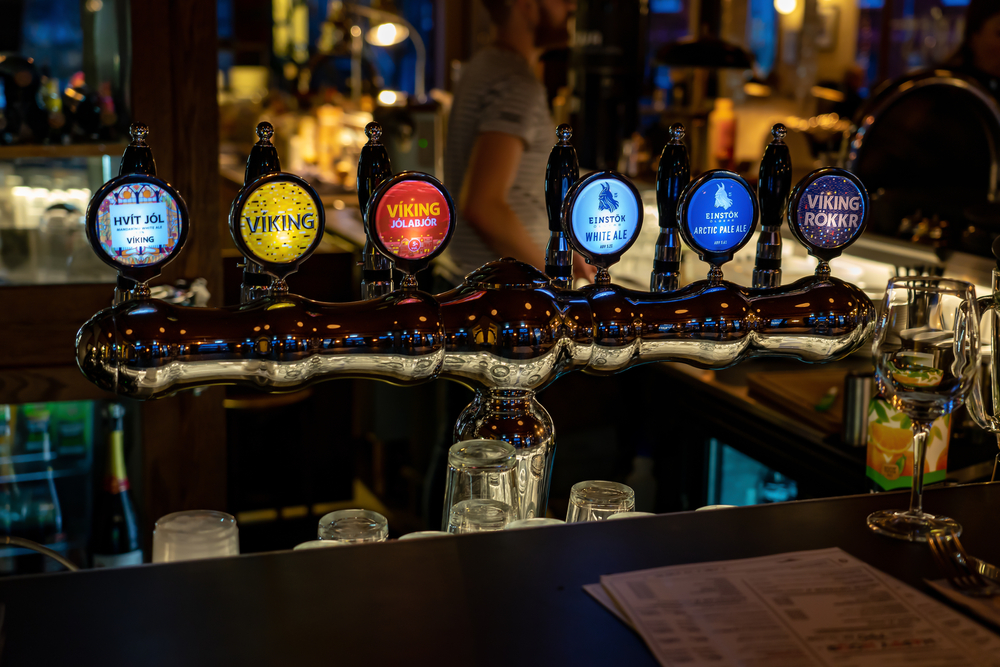 Are breweries in Iceland popular?
The craft beer industry in Icleand is on the rise and gaining popularity. You will find microbreweries spotted around the countryside but most breweries and good bars seem to be located in places like Reykjavik and Akureyri.
The breweries in Iceland produce everything from the craft beers you are used to to the experimental and unusual, There are approximately 30 brewers in Icleand each offering something a little different.
Visiting one of the breweries in Reykjavik, an Akureyri brewery or one of the Icelandic breweries further afield is a must on your trip to Icleand.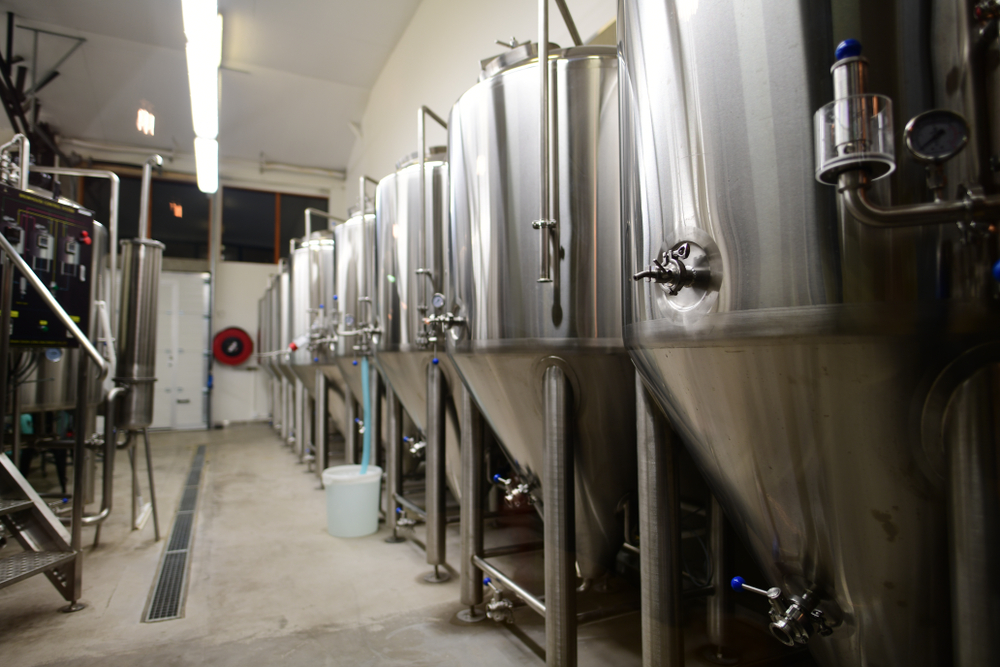 Best Places To Try Beer In Iceland
Skúli Craft Bar
If you are looking for a somewhere to try Icelandic beer then look no further than the Skúli Craft Bar in Reykjavik. It's near the Settlement Exhibition so it's really easy to find.
It's a bar always full of locals which we always feel is a good sign and they have upwards of 14 craft beers at any given time. Happy hour here runs from 2 – 7 pm.
They also host a tap takeover here where breweries from around Scandinavia will come and serve their own creations.
It has a modern feel about it while still maintaining a cozy vibe. This is a great spot to enjoy some of the best Icelandic beer.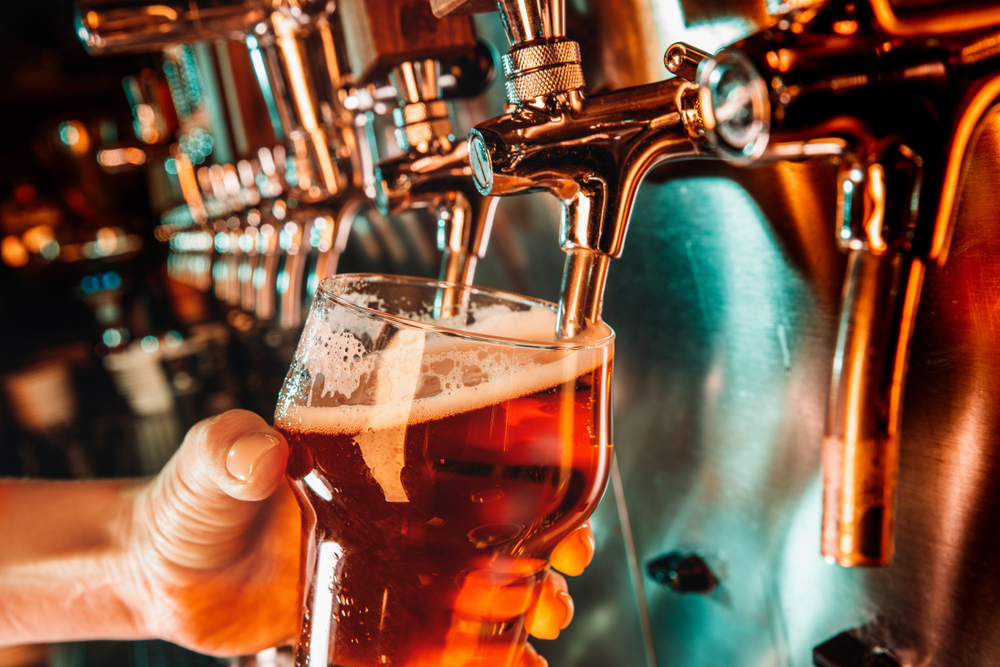 Seagull 67
In the beautiful village of Siglufjordur in North Iceland is the brewery Seagull 67. It's one of the family-owned breweries in Iceland now run by the third generation.
The name Seagull means magnet which is really clever when you think that we talk about magnetic north and this brewery is in the north. Oh, and if you are wondering 67 is a lucky number for the family.
Here they just love brewing beer and it shows in everything they do. They do offer brewery tours which we highly recommend. There is something very cool and hip about this place.
This is one of the breweries in Iceland that you really will enjoy visiting.
MicroBar
In the basement of Restuarant Reykjavik in MicroBar. This is one of the oldest craft beer bars in the country and well worth a visit.
They have a wide selection of bottled beers and approx 10 beers on tap and if you can't make up your mind try a beer sampler. This is a popular bar and is loved by many.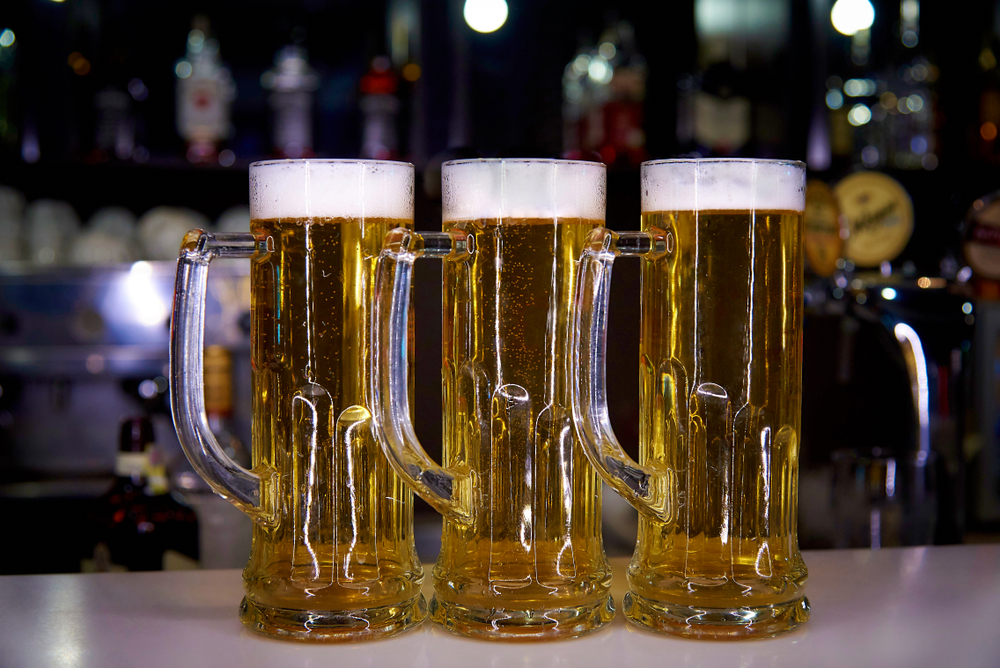 Olvisholt Brewery
Near Selfoss, in South Iceland, this microbrewery is located at an old dairy farm. Here they make what they call gourmet beers and they are so good.
This Icelandic brewery was started in 2007 by two neighboring farmers who had a true passion for beer. The passion is still there and runs through everything they do here.
Together they set out in the old barn to produce a beer of a quality that Icleand had not seen and in a way kick-started the microbrewing trend we see today.
Their beers are in most premium bars in Icleand that they import overseas. They produce some of the best Icelandic beer. You can visit the taproom and have a tour however currently they are only doing this for groups so call ahead to check.
Steðji Brewery
The tagline of this brewery is one of the best we have ever seen 'we turn the world's greatest water into beer'. And that is exactly what they do at this brewery north of Reykjavik on the west coast near Reykholt.
It's a family-owned and operated brewery that started in 2012 and they specialize in lager and seasonal beers like the Icelandic northern lights beer.
Oh, and the water they mention comes from their own spring water fountain, and no chemicals are added to the beer.
They have a tasting room but check before you go as currently, it's just open for large groups. They also have beer barrels accommodation huts on the property if you fancy staying in a brewery.
Bjórgarðurinn
Translating to Beer Garden this is a great place for beer and food lovers. Here they offer bottled and tap beers specializing in pilsners, stouts, and pale and brown ales.
Located on the ground floor of Fosshotel Reykjavik Hotel they have a happy hour every day from 3-7 pm. This is a great place to spend an afternoon sampling some of the craft beer in Iceland.
Ölstofa Akureyrar
If you find yourself in Northern Iceland near the city of Akureyri then pay a visit to Ölstofa Akureyrar. It's the brewer's lounge for the nearby Einstök brewery.
The beers at this Akureyri brewery are in their freshest state straight from the brewery and made with glacial water. The lounge is a relaxing place and is a great place to try craft beer in Iceland.
Here you get to enjoy Einstök's White Ale, Arctic Pale Ale, Arctic Lager, Toasted Porter, and Wee Heavy as well as any seasonal beers they have on offer. Iceland seems to love its seasonal beers.
Olverk Pizza And Brewery
Olverk in Hveragerdi is the only brewery in Europe to produce geothermally brewed beer. It's also one of the only breweries to also have a pizzeria.
The beer here is unique with concoctions that are unusual and also delicious. The wood-fired pizzas are also extremely tasty.
This family business opened in 2017 and has garnered a great reputation. It's located about a 30-minute drive for Reykjavik on the Golden Circle so if you are that way pop in and sample their great pizza and even better beer.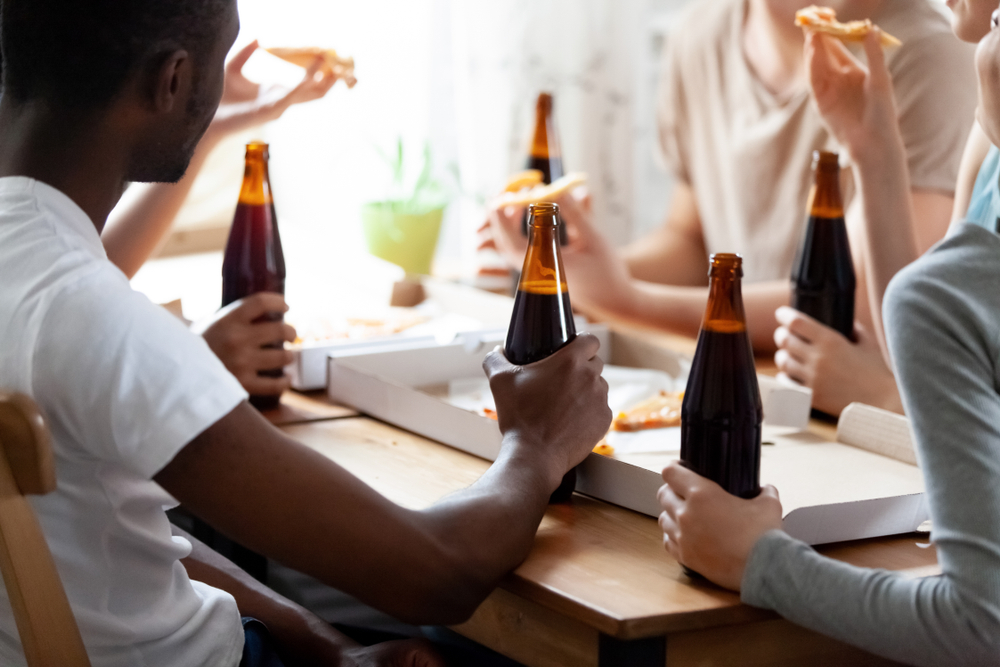 Bastard Brew And Bar
Any place that says it is a 'bar with the heart and soul of a giant' deserves a visit in our opinion. Situated in downtown Reykjavik this is a great place to enjoy your beer in Iceland.
This is a lovely place with a rustic feel that also serves delicious food and cocktails
You can get craft beers from around the world here as well as Icelandic favorites. They also offer a few of their own beers that they make in collaboration with Ægirsgarð and Malbygg Brugghús. The The Hazy Bastard and Amber Bastard been firm favourites.
This is a great all-around place that will have something for everyone even the non-beer lovers.
Bryggjan Brugghus
How about a steakhouse with a brewery attached? That is what you get at Bryggjan Brugghus now Bryggjan Steikhús. This Reykjavik brewery is located by the old harbor in Reykjavik and it's a restaurant, brewery, cocktails bar, and wine room.
First opening in 2015 the brewery quickly became one of the leaders among craft breweries in Iceland.
To serve beers in a restaurant made at that location is quite unusual coupled with the relaxed vibe and great food this is an excellent palace to sample beer in Iceland.
They produce beers here depending on what is in season and topical. Most agree their best in the Hop Dylan a fruity IPA that is always on tap.
This is one of the breweries in Reykjavik that you absolutely must visit.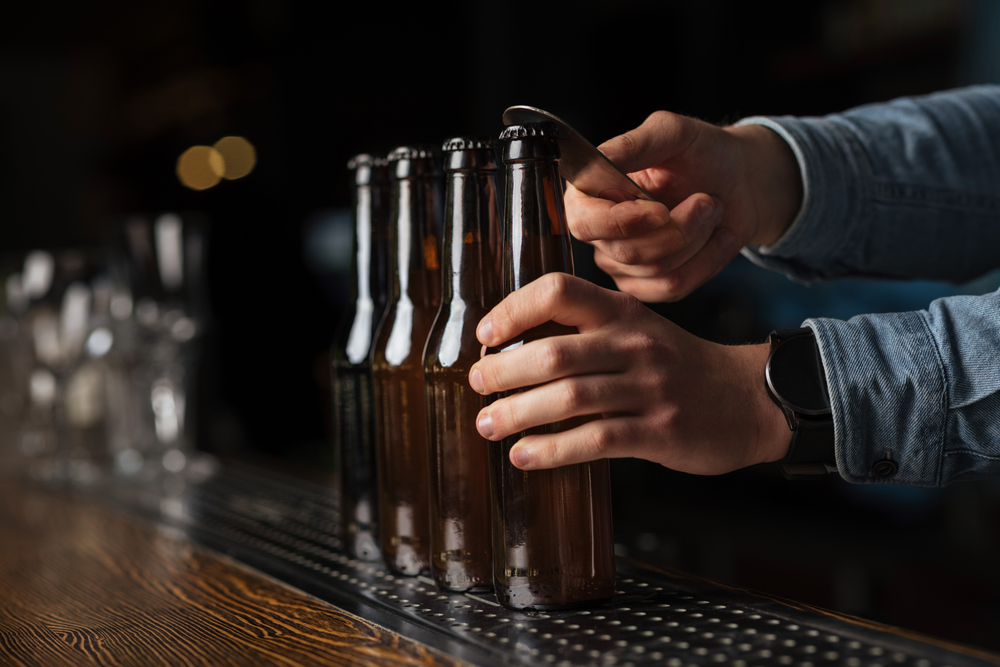 As you can see when it comes to beer in Iceland, there is a lot to know. Craft beer in Iceland is some of the best in the world and visiting one of the Icelandic breweries is a wonderful experience.
Whether you visit a Reykjavik brewery an Akureyri brewery or one of the other breweries in Iceland you will love Icelandic beer. We hope you have a great vacation and please come back and tell us all about your experience with a beer in Iceland.