Are you looking for options for your Reykjavik itinerary? Whether visiting for 1, 2, 3 or an extended weekend or weeklong trip we have a list of the best things to do in Reykjavik!
Planning your trip to Reykjavik last minute?
Make sure to book ahead! Hotels and tours often sell out the closer you get to your trip. Here are our top picks for Reykjavik!
Top Experiences And Tours In Reykjavik:
Top Hotels In Reykjavik:
For this guide you will use the Reykjavik itineraries as building blocks, you will complete all of day one and then on your second day add on, and so on! We have you covered whether traveling with a rental car or by booking tours to see the sights!
Whether you're looking to connect with Viking culture, venture to see majestic landscapes and natural wonders to its vibrant cultural scene, thriving nightlife, world-class restaurants, or visiting art galleries, museums, shops, the Icelandic capital is the perfect home base for exploring! We have curated the perfect itinerary no matter the length of your trip!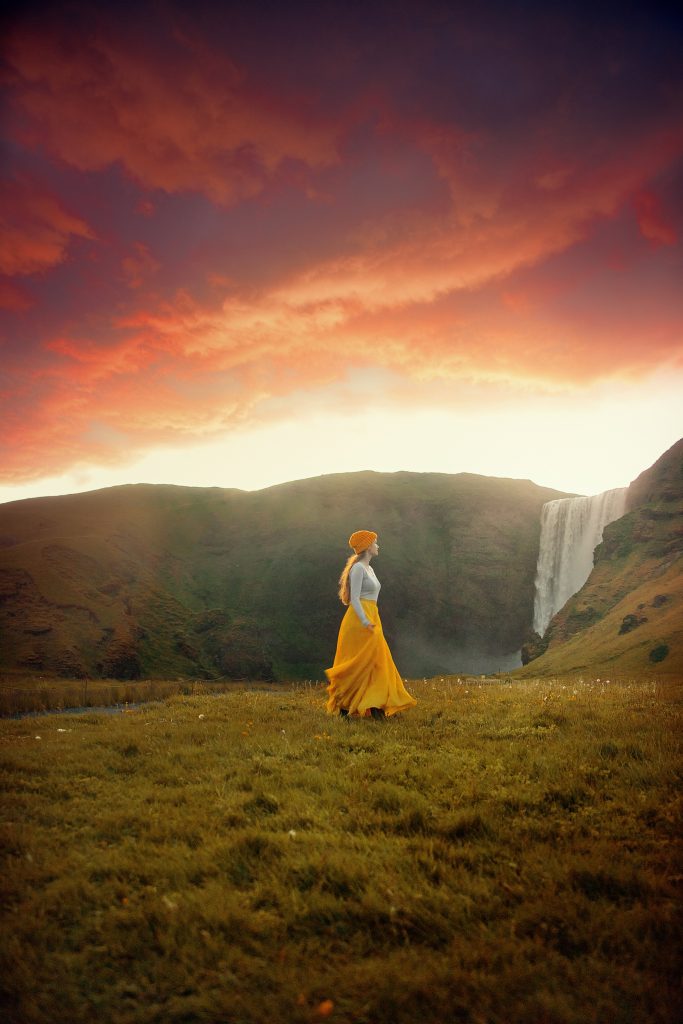 Ultimate 1 Day in Reykjavik Itinerary
If visiting Iceland from the United States, most flights will land early in the morning! Or if arriving from Europe or another destination we recommend booking a morning flight to maximize your first day!
We have a day packed full of activities on your first day in Iceland! And have even put together a list of prices so you can budget for your trip! You will for sure sleep well after exploring Reykjavik in one day! Not to worry if you are only here for a long layover or day trip, we have the perfect action-packed one-day Iceland Itinerary for you.
Whether you are renting a car or looking check our post on how to get from Keflavik Airport to Reykjavik. For those spending more than one day in Reykjavik check our list of the best things to do in Reykjavik!
Book Here: Keflavík International Airport to Reykjavik transportation
Stop 1: Blue Lagoon
What better way to relax after a long flight than a visit to the Blue Lagoon hot springs! It is one of the 25 wonders of the world, and one of the must visits on your one day in Reykjavik! You must book your visit online – during peak season book as soon as you know your trip dates.
The walk into the Blue lagoon is stunning with a paved path between volcanic rocks and the glacier stream, bringing you to the Lagoon! There are several options, just a visit to the Blue Lagoon but even booking the most inexpensive you can get a free silica face mask mud from the swim-up bar!
Spend an hour or two if your morning here relaxing at one of the most famous Icelandic geothermal spa. Not to worry the water stays at a constant temp and even during winter the water is warm!
You can either rent a car at the airport or you can take the Blue Lagoon bus from the airport to the Blue Lagoon and then into Reykjavik! Check out our complete guide to the Blue Lagoon!
For those on just a layover, why not book a tour to the Blue Lagoon.
Book Here: Blue Lagoon Tour from KEF Airport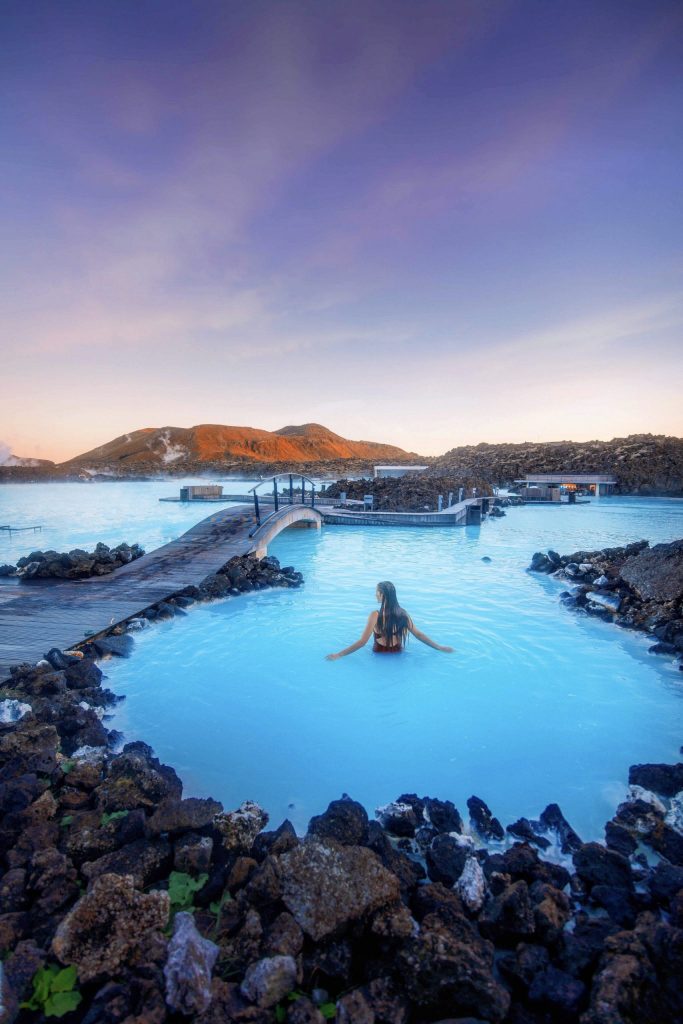 Stop 2: Exploring Downtown
The downtown area is your next stop. After checking into your hotel or Airbnb head to one of the oldest streets in Iceland, Laugavegur Street. For a bite to eat at the numerous restaurants and bars. Or stroll along and visit the shop and boutiques. You can even start your Reykjavik city tour itinerary here and save the Blue Lagoon for evening time.
Be on the lookout for street art as it is all over the city, and a great free way to learn about the culture. Next, head to the park and square to have a picnic or just watch people. You can visit the Reykjavik Cathedral or the Parliament as you spend a leisurely day exploring downtown Iceland on foot.
Better yet take a tour that explains the history and take the guesswork out of what to do! Tours range from free ( please tip!) to more specialized food or history tours. A great option for those visiting Reykjavik in one day for the first time.
Book Here : Reykjavik: Sightseeing Walking Tour with a Viking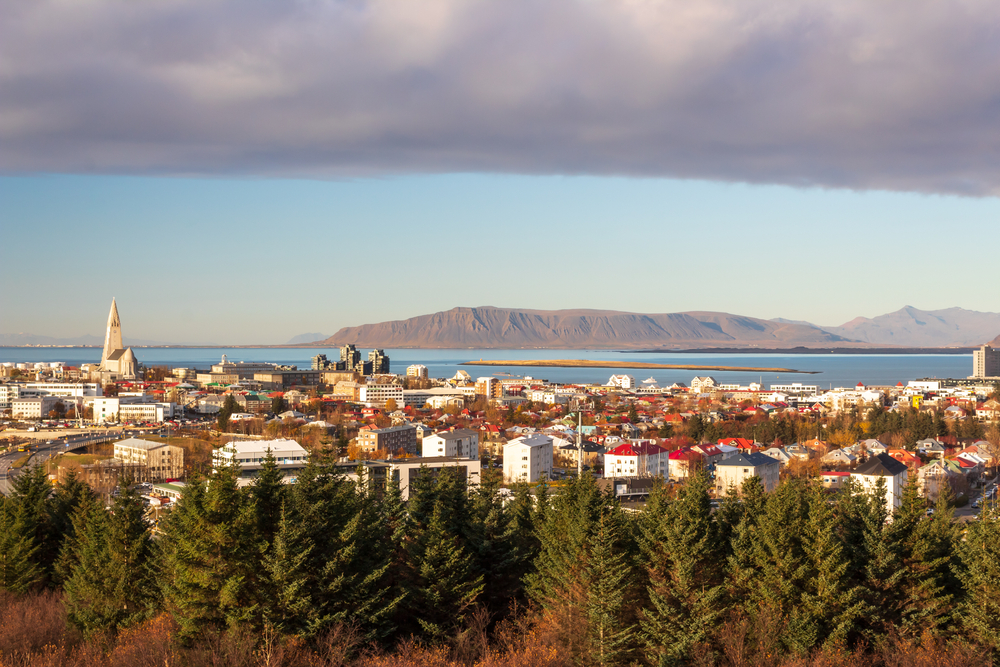 Stop 3: Hallgrímskirkja
Is one of the most famous sites in Reykjavik as it is the tallest church in Iceland. Best known for its pipe organ, which is almost 50 feet high the church took over 40 years to build. A statue of Leif Erickson is also on the property. The church is free to visit but please know it has regular religious services.
Every visitor needs a view of the entire city on your Reykjavik Itinerary! Make sure to head to the observation deck for that view. The admission for the observation deck is under $10- and an elevator that takes you to the top.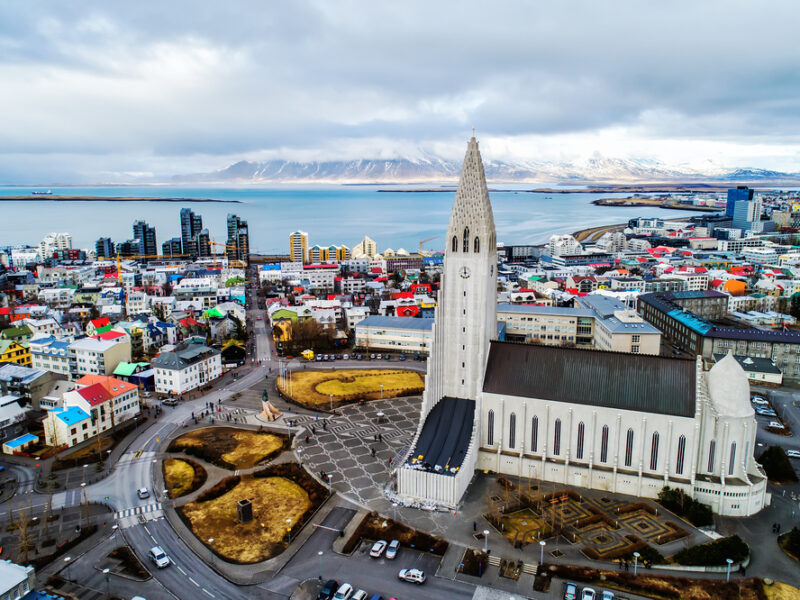 Stop 4: Museums
There are several museums to choose from if looking for things to do in Reykjavik depending on age and interests for your Reykjavik Itinerary.
A visit to the National Museum will give visitors the history of Iceland from the Viking exploration to modern-day history. Explore artifacts, exhibits, artwork, and more. Open daily 10 am to 5 pm and costs $20 to enter for adults and is free for those under 18!
If looking for something a little more interesting on your Reykjavik city tour itinerary why not visit the Icelandic Phallological Museum (Penis Museum)! Here you will see over 200 phallic specimens from mammals in Iceland. Admission is $20 to enter.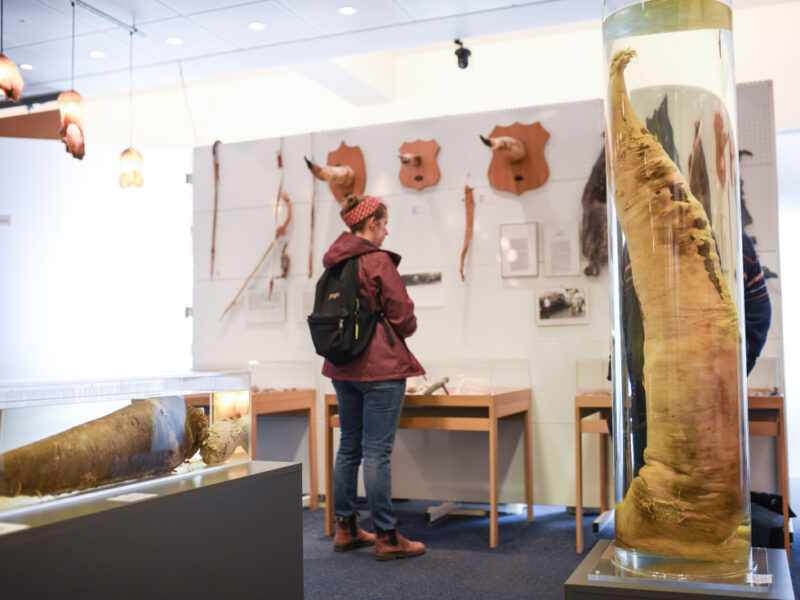 Stop 5: Harpa Concert Hall
Next stroll along the harbor, we recommend this stop as part of your evening stroll. You will reach Harpa Concert Hall, an architecturally stunning multicolored glass building that lights up nightly.
Opened in 2011 the Icelandic opera is performed here as well as various other shows and events. Visitors who can't catch an event will still be awarded with vistas of the mountains and the water.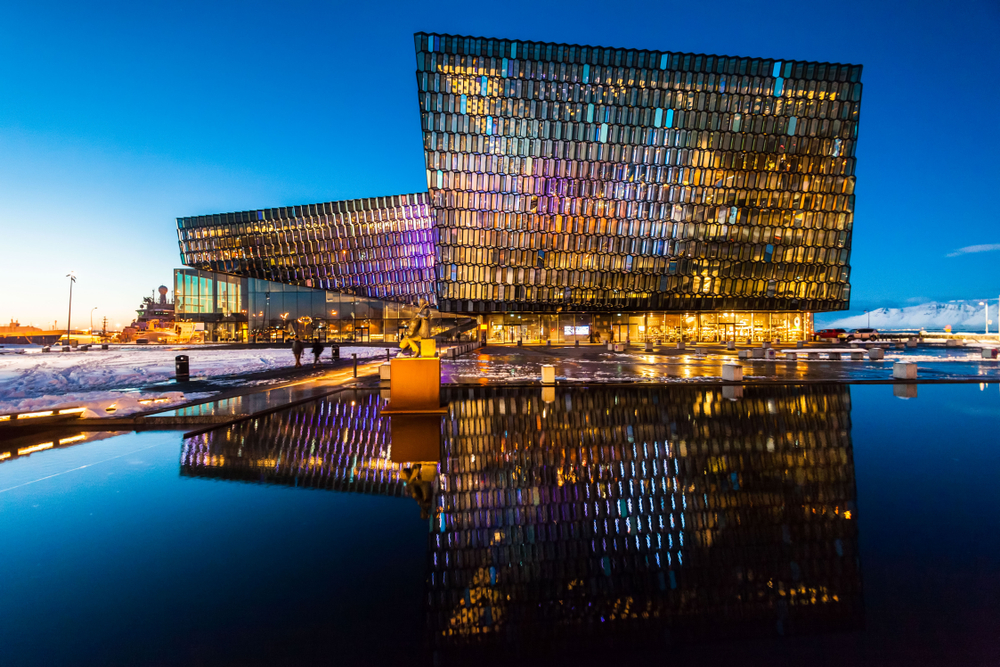 Stop 6: Sun Voyager
Finish your night by walking along the water until you reach Sun Voyager. As you walk along the ocean towards the beach you will find the Sculptures walk.
The Sun Voyager is a steel sculpture that is reminiscent of a Viking ship and the Viking heritage in Iceland. Made by Icelandic sculptor Jon Gunnar Arnason. The backdrop of the sculpture is against Mt. Esja, did those visiting during summer it is perfect for a late evening stroll with plenty of daylight.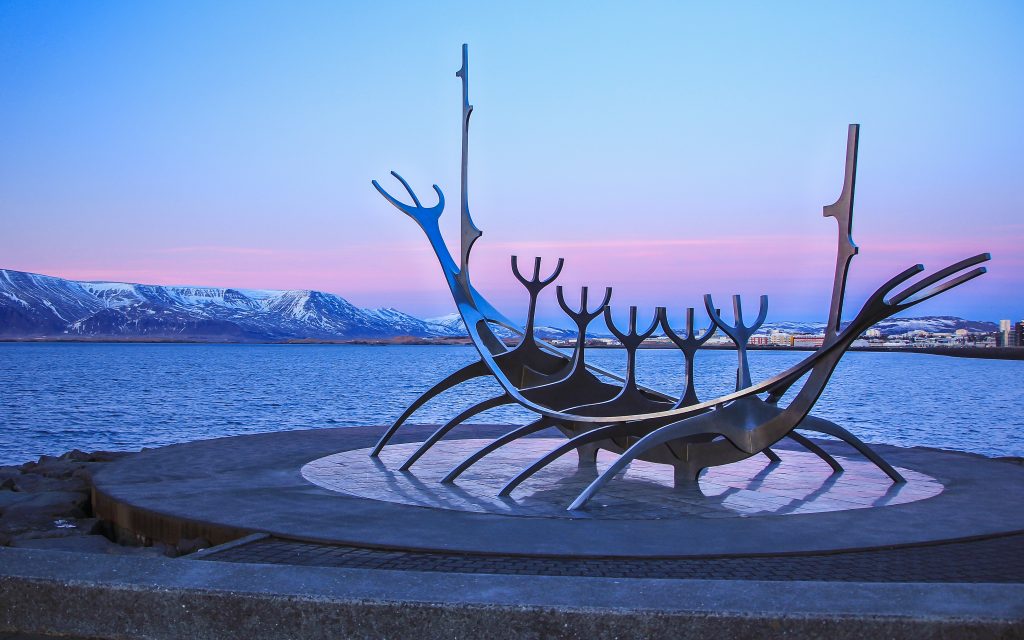 With 2 days in Reykjavik
For those looking to build an Itinerary for 2 days in Reykjavik, we have you covered, with another full day of exploring Iceland. You will complete all of the day one itinerary and use day two as an add-on list of things to do. This is perfect for those spending a weekend in Reykjavik and want to explore outside of the downtown area. From a spa visit, National Park, whale watching, and Northern lights you are sure to see it all!
Stop 1: New Sky Lagoon
After spending all of yesterday exploring downtown Reykjavik, what better way to reset than a visit to another geothermal spa. Located just 15 minutes from the city center, New Sky Lagoon opened in 2021 and became the go-to for rest and relaxation.
Visits start at $50, but we suggest splurging for the 7-step ritual! Start with the relaxing geothermal lagoon, followed by glacier cold pool, saunas, cold mist, scrub, steam, and end with a shower.
After being thoroughly relaxed, you can enjoy a bit to eat in the cafe or head to the next stop.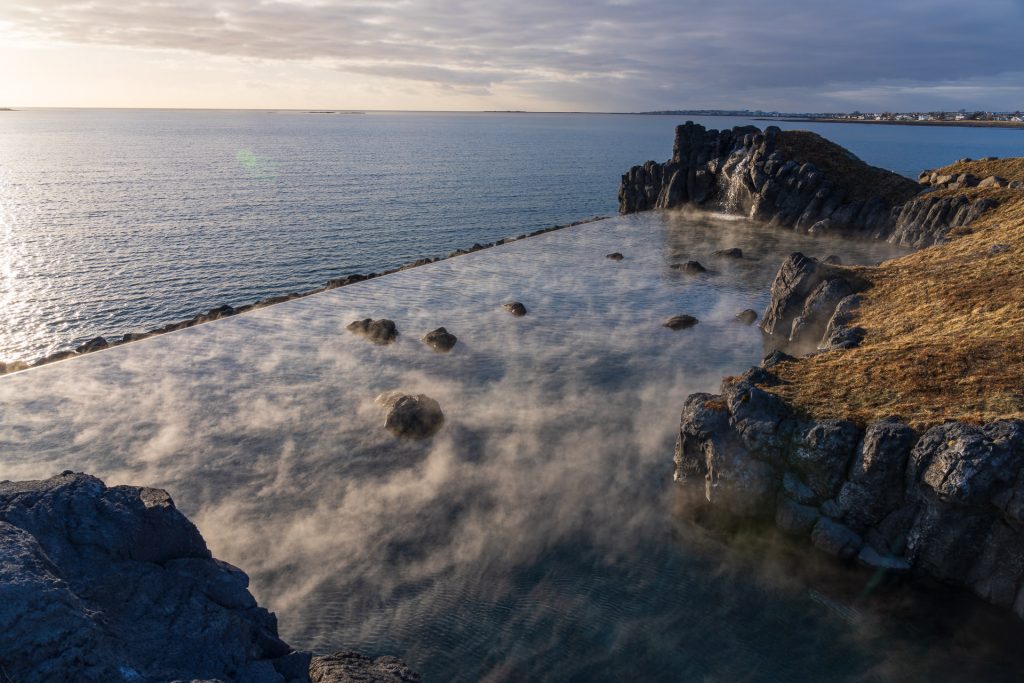 Stop 2: Thingvellir National Park
Thingvellir National park is a must for those wanting to explore more than downtown Reykjavik in 2 days! It is just a 45-minute drive from downtown and is a very popular destination for those looking to experience the natural beauty of Iceland.
For those who did not rent a car, there are plenty of tours you can book to visit here. It is worth noting that the National Park is free to visit but there is a small parking fee.
Stop in the visitors center to learn about the National Park, at this UNESCO World Heritage Site. Warm-up with a cup of coffee or hot chocolate and snack, shop for souvenirs, and grab a map of the park! It is also one of the Game Of Thrones Filming Locations!
Now it is time to explore the National Park. We think one of the coolest things to do in Thingvellir National Park is to walk between the tectonic plates of North America and Eurasian that meet here! Snap a photo of yourself straddling the divide. Or for the adventurous traveler and scuba certified you can snorkel or scuba diving the Silfra Fissure.
Finally, visit the first waterfall on our Rekjavik itinerary! The Oxarafoss waterfall is really easy to get to from one of the car parks in the park. It is an easy 10-minute walk. An added bonus is the Thingvellir Church. Not only one of the prettiest churches in Iceland but also one of the oldest.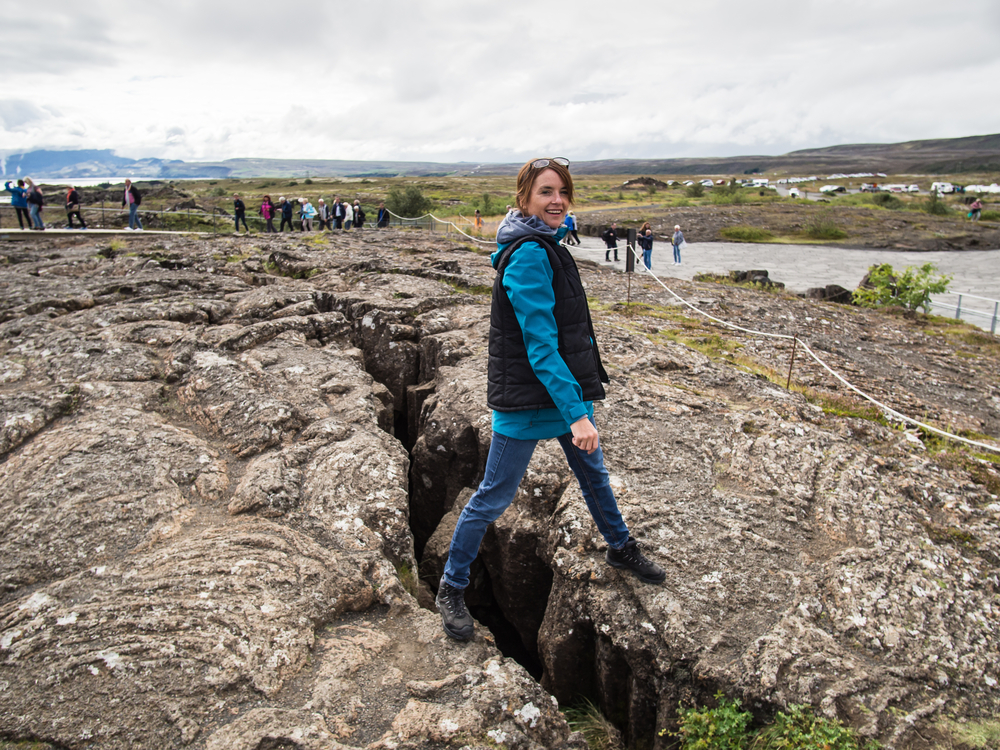 Stop 3: Whale Watching Tour
For those looking to stay in town and looking for what to do in Reykjavik take a Whale watching tour from the harbor. The whale watching season in Iceland spans from May-September, with June, July, and August being the peak months.
From the harbor, your will board a boat for your 3-hour tour on the Atlantic Ocean. Guests will be on the lookout for whales, dolphins, and porpoises.
The tour operator guarantees, if you don't see a whale, you will be booked on the next trip for free! We have put together a complete guide with all our tips for whale watching in Iceland!
Book Here: From Reykjavik: Whale Watching Tour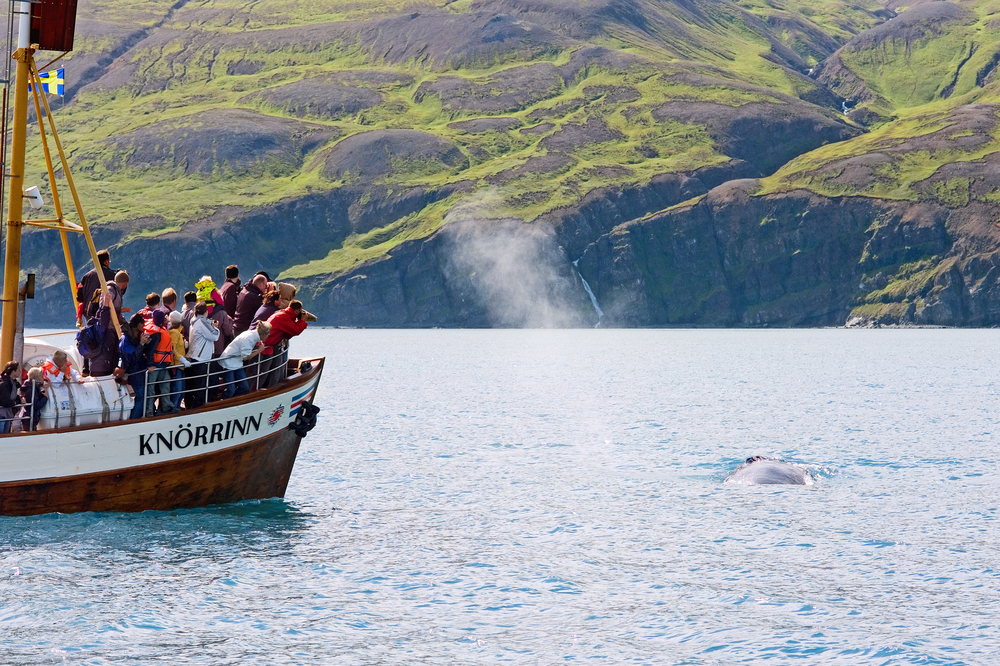 Stop 4: Northern Lights
Every traveler dreams of seeing the Northern Lights on their trip to Iceland! We had to put this as the last stop on your Reykjavik Itinerary!! One of the best ways to see the northern lights is on a tour. But, if that is not in the budget, not to worry we have put together a guide of where to see the Northern Lights near Reykjavik!
We have chosen two options for those looking for tours to take the guesswork out of finding the lights. The first is aboard a luxury yacht from Reykjavik's Old Harbor. Over 2 hours you will sail along with the small islands in Faxafloi Bay and along the coast away from the lights of Reykjavik.
The second option is a Northern Lights Bus tour. This four-hour tour departs at 8:30 or 9:30 pm depending on the season. The tour guide will give you fascinating facts along the drive away from the city lights, as you chase down the Northern Lights during the winter months. The guesswork is taken out of finding the best spot to get a stunning view of the sky! This tour includes a complimentary ticket to visit the Northern Lights museum in Reykjavik.
Book: Iceland: Northern Lights Bus Tour from Reykjavik
Book : Reykjavik: Northern Lights Luxury Yacht Tour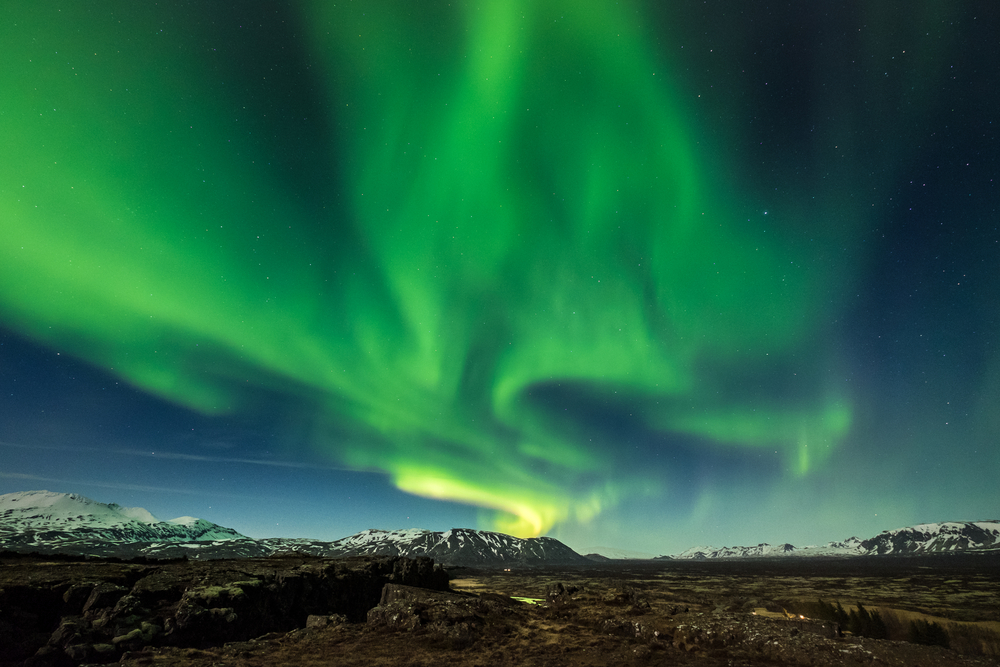 3 days in Reykjavik itinerary
For those with 3 days in Reykjavik, we highly recommend getting outside the city! Having an extra day is perfect for taking a Golden Circle tour or a South Coast tour! You can choose from either a full-day tour or a half-day tour.
Stop 1: Golden Circle
For those who rented a car, we have but together a guide with all the tips for exploring the Golden Circle. This iconic 190-mile route brings you through some of the most spectacular landscapes and adventures. We consider it to be one of the best road trips in Europe and a great option for exploring outside of Reykjavik in 3 days!
From the powerful eruptions of the Strokkur geyser, the Bruarfoss Waterfall and Gullfoss (Golden) Waterfall, Kerid Crater, to the geothermally heated waters of Hrunalaug, to hiking the Reykjadalur hot springs there are so many sites to explore.
Not to worry if you didn't rent a car! We have put together a list of the best tours worth your hard-earned money! Relax on a bus and let a guide take you to all the popular stops. Most of the tours leave from Reykjavik and you can often get picked up from your hotel.
Pick from an existing Golden Circle & Ice Cave Super Jeep Tour where you will visit the Geysir geothermal area, Gullfoss waterfall, and adventure off the beaten track to the ice cave in Langjokull glacier. You can even add on a snowmobile ride on the glacier!
The more traditional Golden Circle Full-day tour the Golden Circle full day tour takes in all the main sites of The Golden Circle for over 6 hours. You will visit the UNESCO World Heritage Site of Thingvellir, the spectacular Gullfoss waterfall, and visit two geothermal geysers, Geysir and Strokkur.
Book Now: Golden Circle & Ice Cave Super Jeep Tour
Book Now: Golden Circle Full-Day Tour with Kerid Crater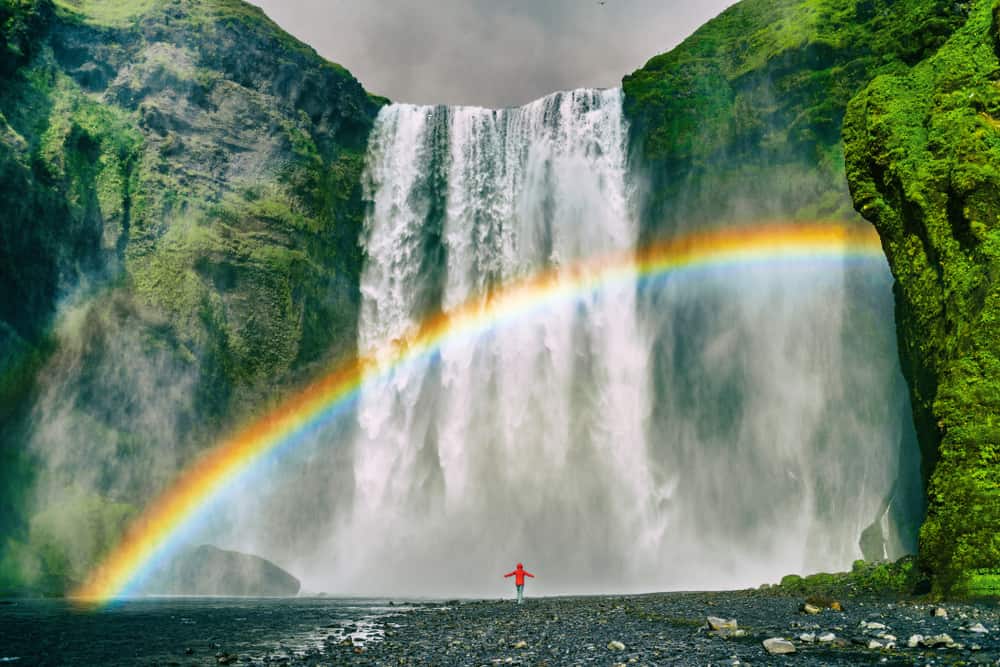 Stop 2: South Coast Tour
The southern part of the country is home to some of the best stops on the Ring Road In Iceland! You will be exploring awe-inspiring waterfalls (Seljalandsfoss, Skógafoss, and Gljúfabúi) to dramatic black sand beaches (Reynisfjara Beach) the town of Vik, and all the beauty that Iceland's nature has to offer. This is a must on any Reykjavik itinerary!
The South of Iceland Full day trip is 10 hours of exploring everything the south has to offer! Sit back and relax along the drive as your guide gives history of the area and tips for the best picture spots at each stop!
Book Here: South of Iceland Full-Day Trip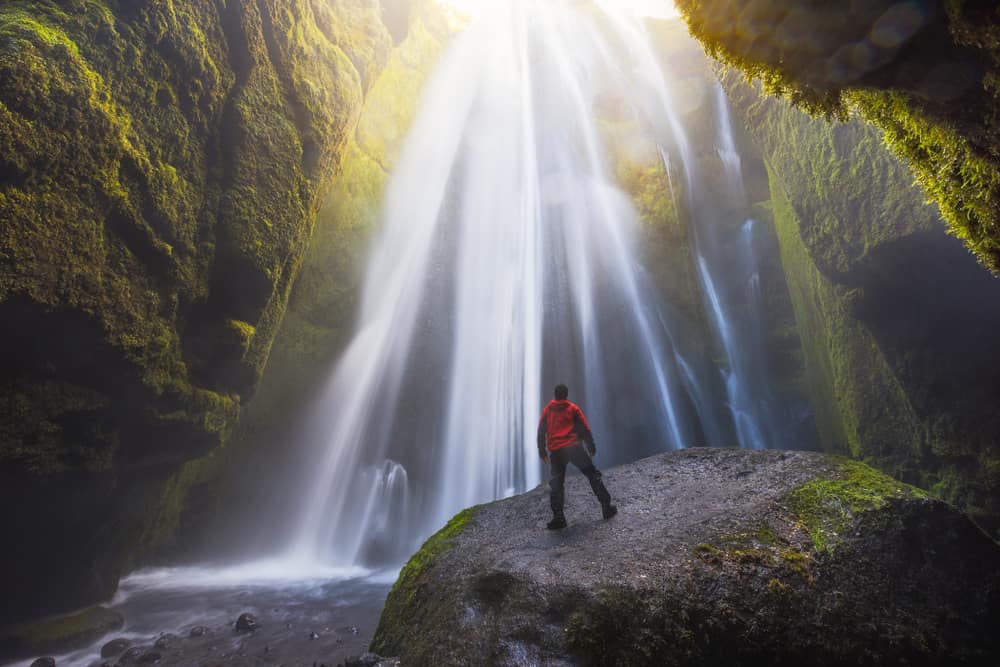 Stop 3: Eimverk Distillery Tour with Tasting
After exploring Iceland all day, why not book a Distillery Tour with tasting for your last stop on your 3 day Reykjavik Itinerary. What a perfect way to end your last night in Iceland, than with a tasting of Icelandic spirits. On this tour, you can sample and learn about the processes involved in creating spirits.
On the tour you will tour the distillery and get to sample Icelandic barley, Flóki Iceland's only whiskey, Vor Premium Gin, and Víti Brennivín. Plus at the end of the tour you get to sample your final glass!
Book : Reykjavik: Eimverk Distillery Tour with Tasting
Reykjavik with 4, 5, or more days
This section is perfect for those looking to expand their Reykjavik itinerary you can check out our guide for a full 5 day Iceland Itinerary and week in Iceland. For longer trips, we highly recommend renting a car for day trips on your itinerary for Reykjavik!
Visit Snaefellsnes Peninsula with sparkling fjords, stunning glaciers, beautiful beaches, world-class landscapes, and more!, Take a longer tour of the Iceland Ring Road where Iceland's spectacular landscape changes wildly from place to place. You can even keep Reykjavik as your home base and take day trip.
Or book a tour! Take the Snæfellsnes Peninsula Full-Day Tour where you will explore lava fields, waterfalls, seals, volcanic craters, and mountains. For those more adventurous travelers looking to hike on their Reykjavik itinerary, take the Fagradalsfjall Volcano Hike. After departing from Reykjavík you hike to a volcanic eruption at Geldingadalur and see hot flowing lava. Finally, Skaftafell National Park: 3-Hour Glacier Hike gives travelers the opportunity to hike on Vatnajökull – Europe's largest glacier!
Book Now: Snæfellsnes Peninsula Full-Day Tour
Book Now: Fagradalsfjall Volcano Hike
Book Now: Skaftafell National Park: 3-Hour Glacier Hike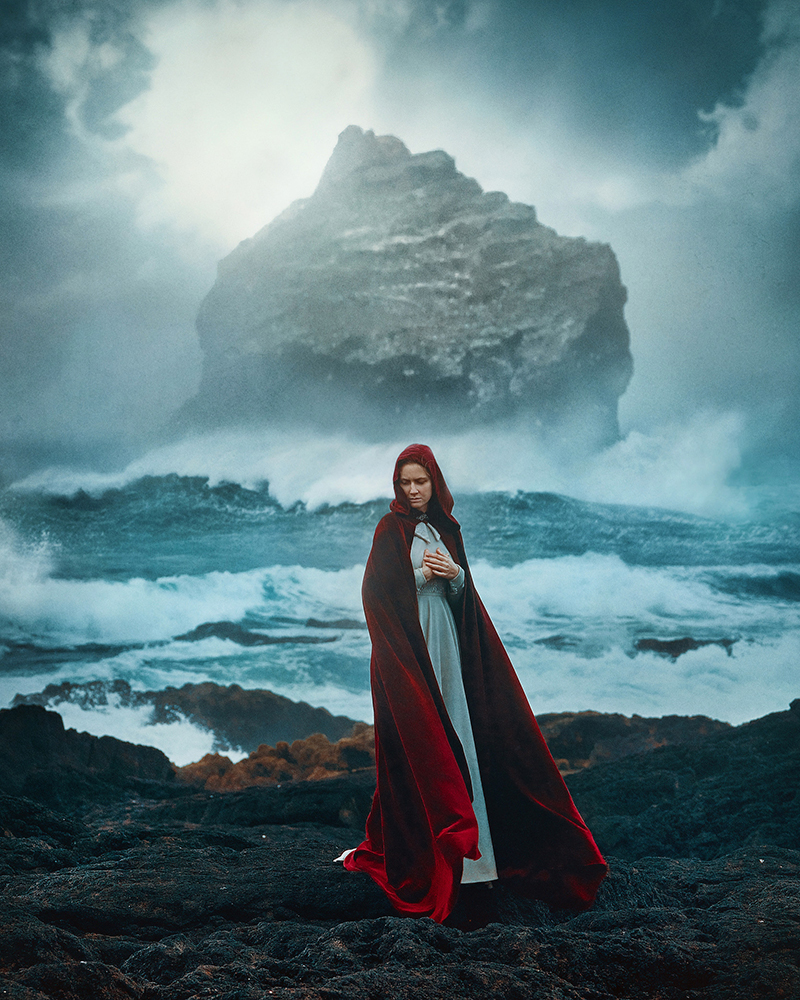 Best restaurants for your Reykjavik itinerary
There is no shortage of amazing places to eat in Reykjavik to eat. It is worth noting the capital city is more expensive than you will find once you explore the Ring Road or Golden Circle Route. We have curated a list of the best places for breakfast, and great restaurants you must try on your Reykjavik Itinerary.
Noodle Station
One of our favorites is Noodle Station! The restaurant (while not cheap) is on the inexpensive side as far as Iceland goes.
Noddle Station is frequented by locals and visitors alike who all seek out the delicious chicken, beef, or vegetable noodle soup. Mixed into the broth are secret ingredients that come straight from a family recipe passed down from the owner's grandmother.
You can expect noodle soup full of delightful flavors, and you'll wish the ingredients weren't such a well-guarded secret. With solid portion sizes and quick service, Noodle Station is the perfect stop to thaw out and warm up before continuing to explore the stops on your Reykjavik itinerary.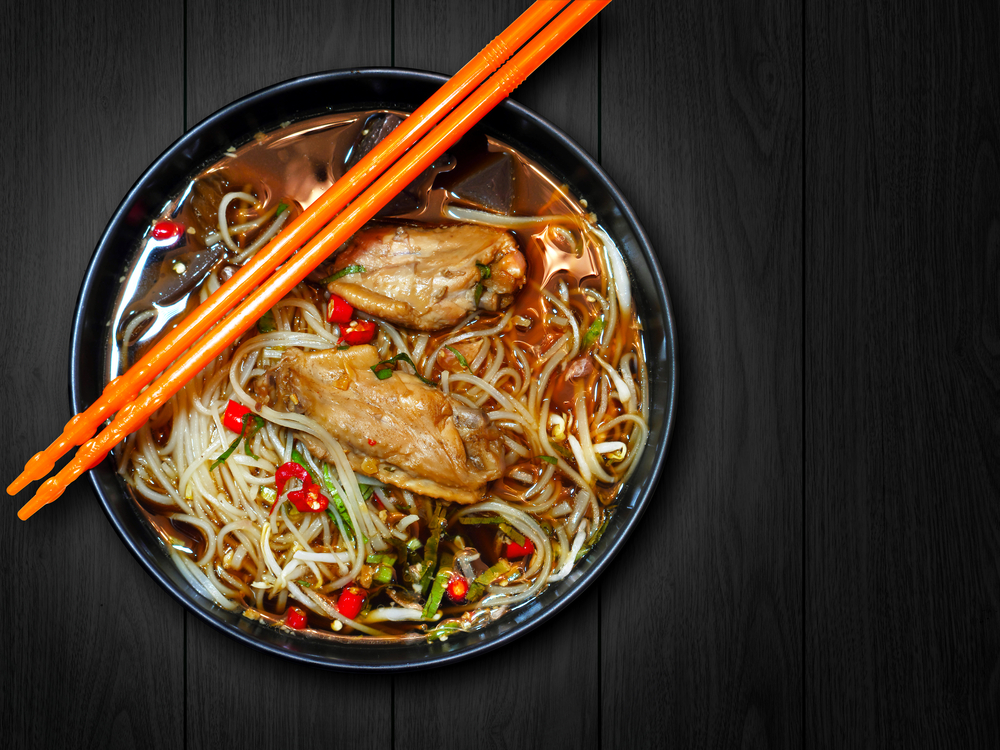 Bæjarins Beztu Pylsur
You may think, why go to Iceland to eat hot dogs at an unassuming hot dog stand? The answer is that Bæjarins Betztu Pylsur serves uniquely Icelandic hot dogs and has become almost as much a tourist attraction as it is a destination for excellent Reykjavik street food. Plus, it is one of the most inexpensive places you will eat.
The little red stand has been serving up hot dogs near the Reykjavik harbor since 1937. Delighting many a local with its lamb hot dogs topped with fried onions, raw onions, ketchup, Icelandic sweet mustard, and remoulade.
Visit the one at Tryggvagata 1 in downtown Reykjavik.
Sea Baron
Sea Baron (or Sægreifinn) is located on Reykjavik's harbor. If you're looking for fresh, Icelandic seafood done right, this is one of the best places to eat!
Known for their famous, mouthwatering lobster soup, Sea Baron also offers delicious fish skewers featuring all kinds of fresh fish grilled on a spear. The bonus is the delicious restaurant won't break the bank!
Pair your meal with a beer or a free cup of coffee and you'll have all the fuel you need to keep exploring this beautiful country.
Reykjavik Fish
The best fish and chips in Reykjavik is served at Reykjavik Fish. After a busy first day of exploring, the large portions of delicious battered cod paired with one of five different sauces will hit the spot. Cod is the only option for the fish and chips, but it's unbelievably fresh and distinctly Icelandic!
Also served are other traditional Icelandic dishes such as arctic char, Icelandic plokkari (gratinated fish and potatoes), and fish soup. Finish your meal with a taste of one of the local beers in Iceland.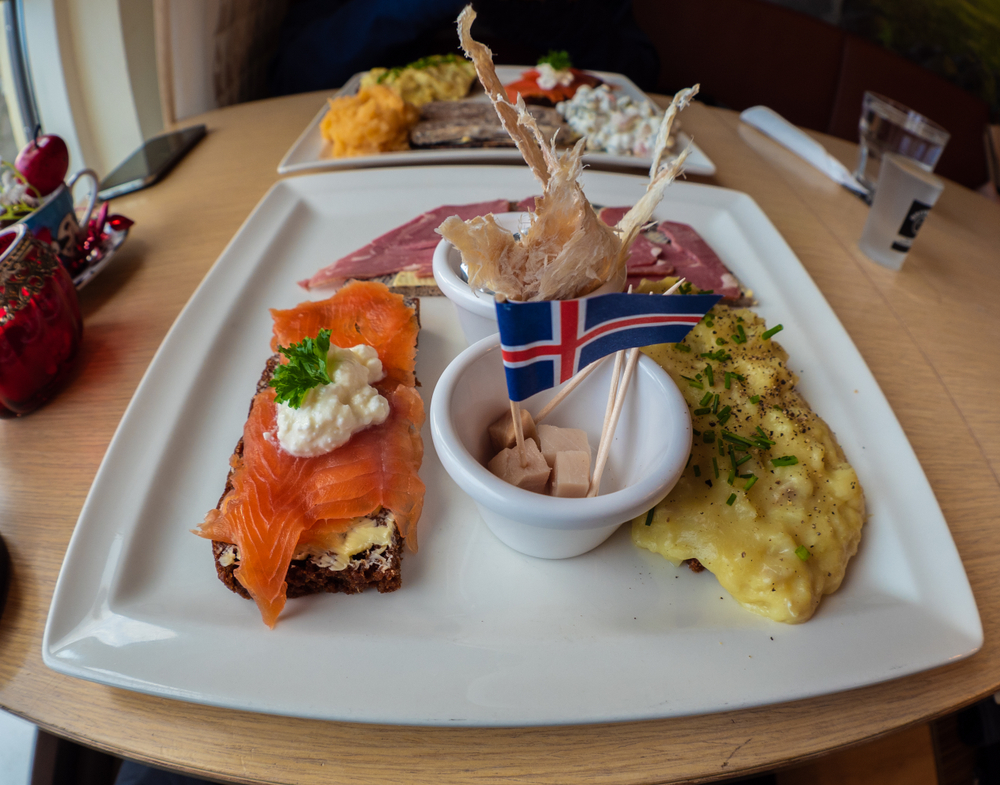 Best hotels in Reykjavik
We have put together a great list of places to stay in Reykjavik!
Affordable: Hotel Klettur
Hotel Klettur is a nicer hotel with an affordable option. You will want to book the budget twin room to save a little money for all the tours on your Reykjavik Itinerary. The hotel staff is super friendly and will help you book tours and plan activities! Don't forget to check out our Tips For Traveling Iceland On A Budget!
Plus continental breakfast is included each day in your room price. The hotel is located right next to the main Laugavegur shopping street and gives you easy access to great restaurants and cafes as well.
Mid-Range: Centrally Located Apartment
This centrally located apartment in the Hlíðar neighborhood is in a great location. You will be near stores and bakeries as well as the Pelan museum and walking trails. There are two beds and a futon in the living room if you need another.
When you are not out looking for the Northern Lights, you can relax with Netflix or study the giant wall map to find your next travel destination. There is plenty of storage and a full kitchen ready for cooking.
Check Rates: Vrbo.com
Mid-Range: Canopy by Hilton Reykjavik City Center
For those looking for a reputable chain hotel, or using points the Canopy by Hilton Reykjavik City Center is your best option. Just a short walk ( less than 2 minutes) to Laugavegur Shopping Street and Harpa Concert Hall, Parliament, and more.
This hotel has an onsite restaurant, bar, and fitness center. And features gorgeous rooms with wooden floors and a gorgeous modern bathroom. Each room comes with a full Icelandic breakfast buffet included each morning.
Check Rates: Booking.com
Luxury: Skuggi Hotel
Skuggi Hotel offers great accommodation as it is only 450 feet from Laugavegur shopping street, meaning you are close to the heart of the district! With an on-site bar, free underground parking, modern and spacious rooms, and breakfast on site this hotel also offer a bike and car hire if this is of interest to you.
You will be in the heart of the action here at one of the best luxury hotels in Reykjavik with fantastic comfortable beds! Check this place out when weighing your options of where to stay in Reykjavik!
Check rates: Booking.com