For those of you wondering how to travel Iceland cheap, we're here to help you limit your trip expenses. Visiting Iceland on a budget is challenging but not impossible. 
Spending time in Iceland means spending money. From your accommodation and food to gas prices and rental cars everything is notoriously expensive.
What makes Iceland such an attractive destination spot however is its unique outdoor landscape. Getting from place to place will require a car and gas money, but the stops themselves are almost all free.
Besides the occasional parking fee you can stand behind towering waterfalls, sink your toes into the sand of a black sand beach, wander through a shore full of icebergs and so much more for free.
Experiencing the land of fire and ice doesn't have to empty your bank account. With our tips for traveling in Iceland on a budget, you'll be hopping on a plane and exploring the land of fire and ice for yourself in no time.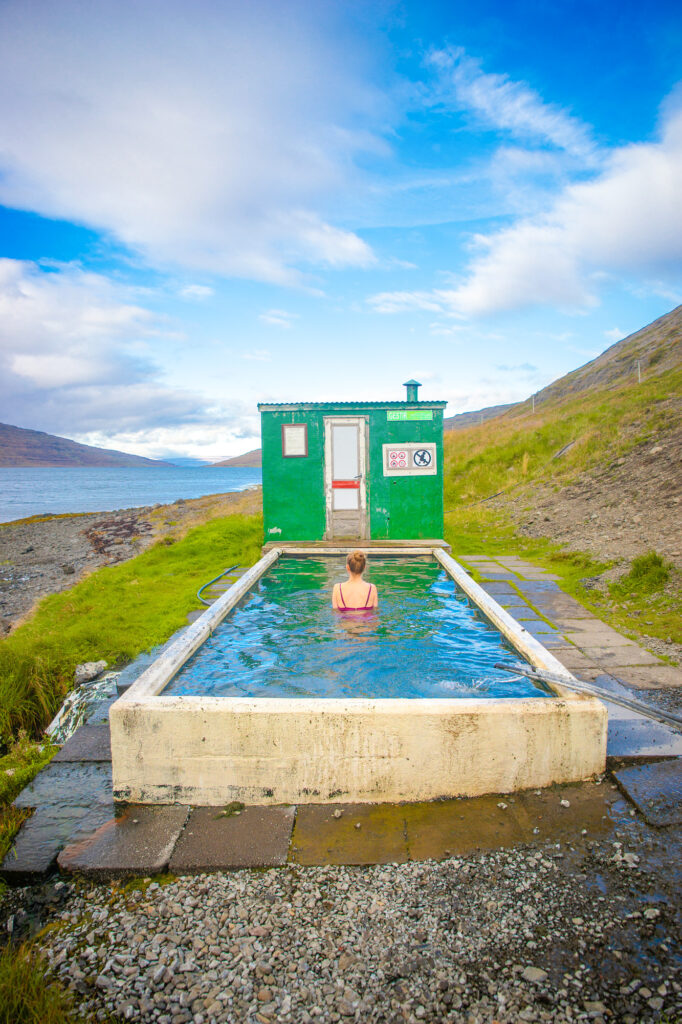 Figuring Out Your Iceland Budget And Trip Cost
To get out an idea of your Iceland trip cost we've broken down the biggest expenses into categories to help with your planning.
Hotels in Iceland are expensive but within the capital, your choices are greater. A luxury hotel will cost about $350 for a single room or up to $1500 or more for a suite. Budget options will land anywhere from $130 for a single room to $400 for a superior double or twin room. Airbnbs in the capital are on average less expensive than the hotels, however options become limited outside of the capital.
If you're skipping public transportation and tour buses, you'll need a rental car. Two-wheel drive compact manual cars land around $63/day while a 4-wheel drive automatic SUV will cost close to $230/day. If your itinerary is possible with a 2-wheel drive and you're capable of driving manual, this is the perfect opportunity to lower your trip to Iceland cost.
A campervan can be an ideal way to combine your transportation and accommodation into one. You can rent a 4×2 or 4×4 campervan and can choose from automatic or manual (though manuals are in high demand so book early). The campervan itself will range from as low as $90 for a 2-seater to as high as $335 for a 5-seater. On top of that, you'll pay an average of $10/person to park it at a campsite.
Gas prices in Iceland are high, even at Costco where with a Costco membership you'll find the cheapest prices. The options for gas stations become considerably more scarce the farther you get from the capital, so searching for stations based on price becomes unrealistic. To fill up a 4×4 rental car will cost close to $100 while an economy 2×2 car will be closer to $80.
Buying groceries in Iceland rather than going out to eat is ideal for a budget trip. Bonus is the cheapest option, Hagkaup is one of the most expensive, and Kronan, Netto, and others fall somewhere in-between. Expect to pay around $2.41 for 1kg of whole wheat sandwich bread, $1.22 for 800g of banana, $12 for 500g of ground beef, $1.23 doe 1L of whole milk, and $5.71 for 500g of sliced cheese.
Tours will not reduce your Iceland trip cost unless you forgo getting a rental car and stick to public transportation and tour buses. But if you're looking to travel to the most popular locations, often easily accessible with a knowledgeable guide, taking a tour can be an excellent option. Tours vary widely in cost based on the type of activity/length of tour but some examples include Golden Circle tours that range from $47-$90 or Northern Lights tours that range from $81-$138.
Fast food in Iceland is quick, cheaper, and isn't necessarily synonymous with unhealthy, making it a great alternative to restaurant dining. Fair warning however, while prices are cheaper they'll likely still be a bit of a shock. For example, a burrito at Serrano can cost up to nearly $15, a subway sandwich will cost around $12.50 and the famous Icelandic hot dogs will cost anywhere from about $2.50-$4.
Eating at restaurants can be a great way to eat traditional food and Reykjavik offers many delicious options, however you can expect to pay a pretty penny no matter where you go. A good burger will cost between $20-$30 and you can get a pizza for about $15-$25, but for less causal options a meal will likely cost between $30-$50/person.
Avoiding alcohol altogether is an easy way to cut down your Iceland trip cost. If you're set on indulging in a bottle of wine or a can of beer you'll wind up paying around $15 for the cheapest wine and up to around $65 for a dessert wine while a half-liter of beer will land you around $3.50. Since alcohol is one of the highest taxed items in Iceland, your best bet is to buy your trip supply of alcohol from the Duty Free shop at the airport.
Sticking to your own itinerary and skipping tours will allow you to keep a relatively low trip cost when it comes to visiting attractions in Iceland because the country's biggest highlights center around its natural landscape. If you're sticking to natural attractions, most of your costs will be the occasional parking fee of around $3-$6. Museums tend to be the big ticket attractions at around $25-$40.
With some planning, you can save money on hot springs and stick to the free options in the middle of nature. An inexpensive alternative is to hit up the hot tubs at local pools for roughly $10. More luxury options can range from a $30 ticket to the hot pots at Laugarvatn Fontana to a minimum of $60 at the iconic Blue Lagoon.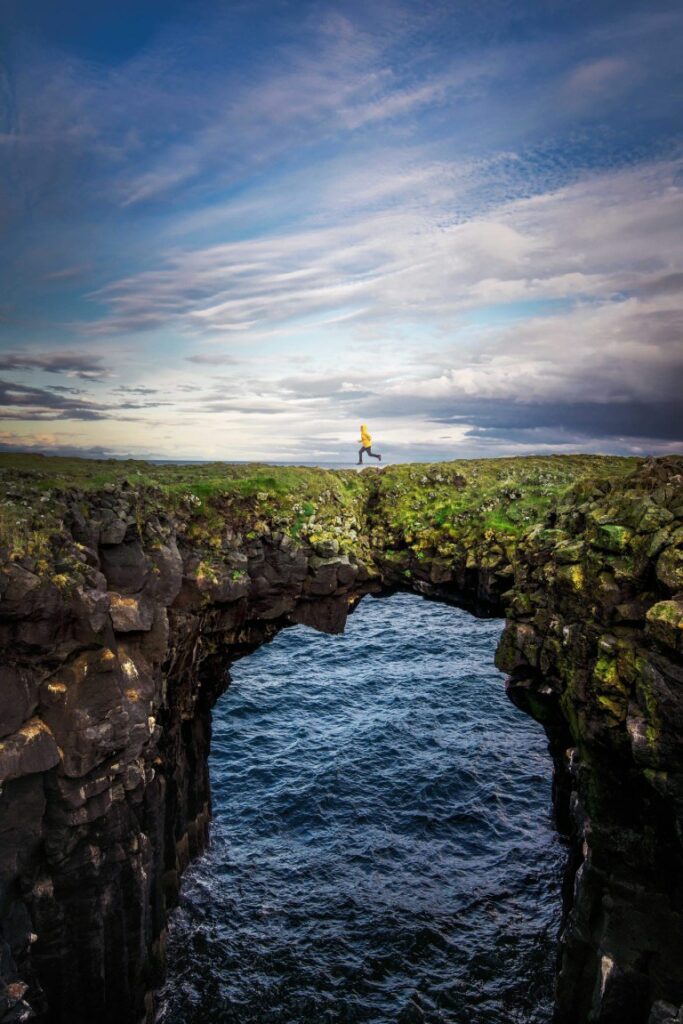 15 Money-Saving Tips For Doing Iceland On A Budget
Skip The Blue Lagoon And Visit A Free/Cheap Natural Hot Spring
Along with the Golden Circle, visiting the Blue Lagoon might just be the most iconic bucket-list tourist activity. Iceland's luxury Sky Lagoon is a newer build but it is well on its way to becoming a popular geothermally heated bathing spot as well. Both are worth a visit at least once in your lifetime but they won't be kind on your wallet.
You don't need a swim-up bar and bath robes however to have a magical experience. Lucky for you, there's an abundance of free or less expensive geothermal hot springs in Iceland. A hike to the Reykjadalur Hot Springs takes you through a steam-filled valley to a bathing river. Or for a more intimate spot, you can head to the Hrunalaug Hot Springs in the mountains of south Iceland. Both are excellent ways to save money in Iceland.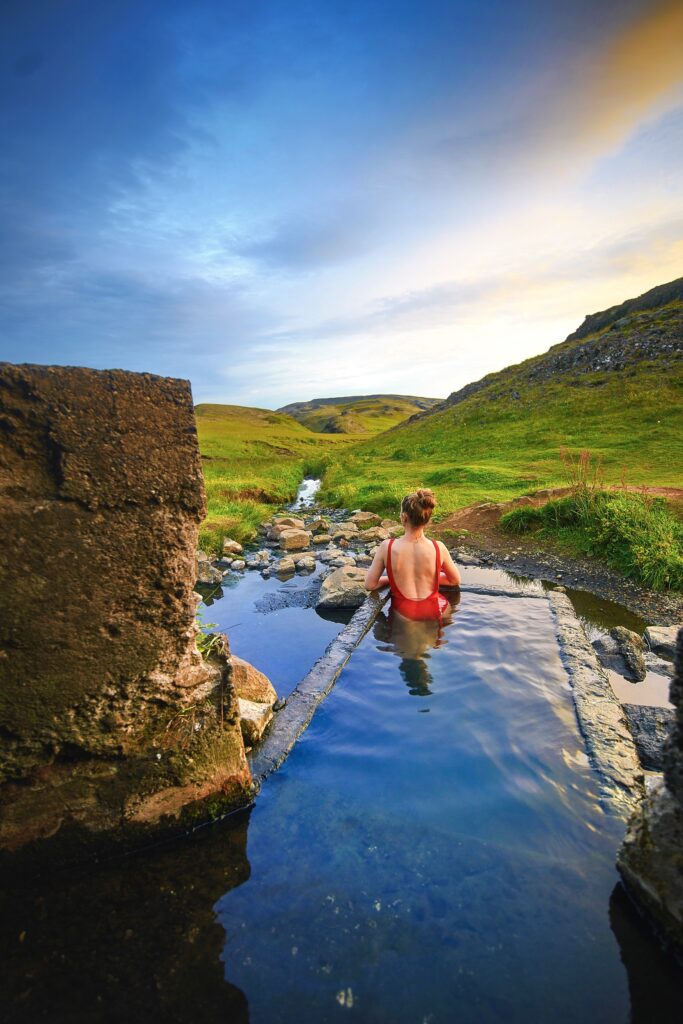 Book Your Flights On A Budget Airline
Play is Iceland's most recent budget airline coming onto the scene in 2022 after the 2019 collapse of its predecessor Wow Air. Play offers limited flights from the east coast of the United States to Iceland and on to a number of European cities.
Though still in its infancy, the airline plans to grow its fleet and expand to other cities, so continue to check back to see if they're offering flights that work for you.
Like many budget airlines, Play charges for extras such as baggage and seat assignments, but even with additional charges, you'll still likely save money compared to an IcelandAir flight. On whole, this is the cheapest way to go to Iceland and is perfect for those working with a strict budget.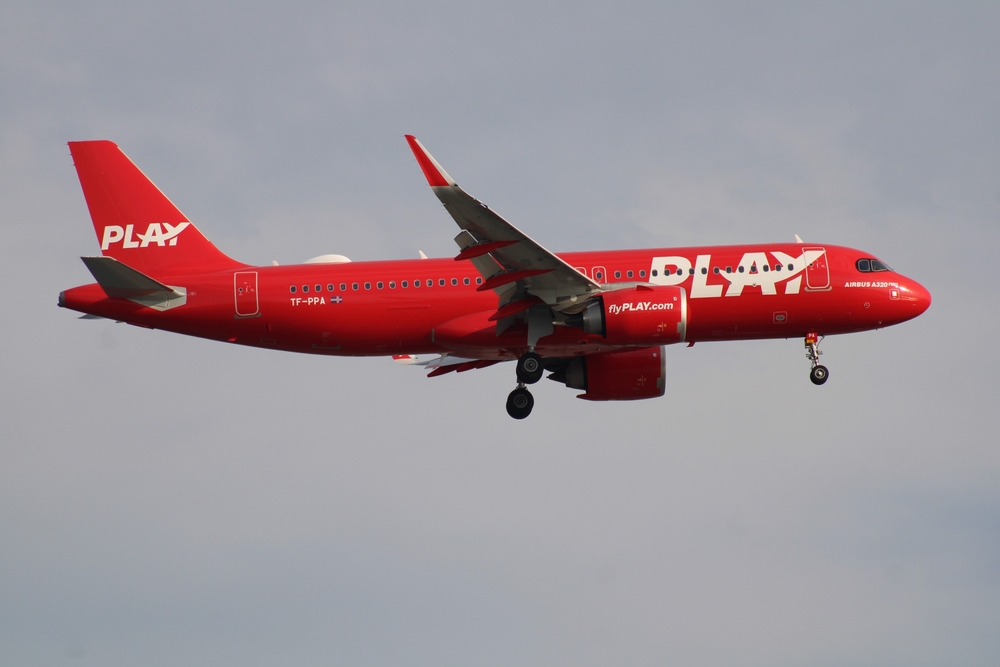 Plan Your Trip To Iceland During The Offseason
Unsurprisingly, summer attracts the most tourists thanks to slightly more reasonable weather, long daylight hours, and lush green landscapes mixed with blooming lupines. But this doesn't necessarily make it the best time to visit Iceland.
Every season in Iceland has something special to offer however if you're willing to power through the rain and/or snow and shorter days for the benefit of smaller crowds and cheaper flights, tours, and rental cars, you can do Iceland on a budget while still having a magical trip.
The low season is the cheapest time to visit Iceland and falls between November-March. You'll have to make some adjustments due to road closures and lack of daylight but there's a magic to Iceland in the winter including the chance of potentially catching a glimpse of the elusive Northern Lights.
Make sure to check out our Detailed Winter In Iceland Travel Itinerary!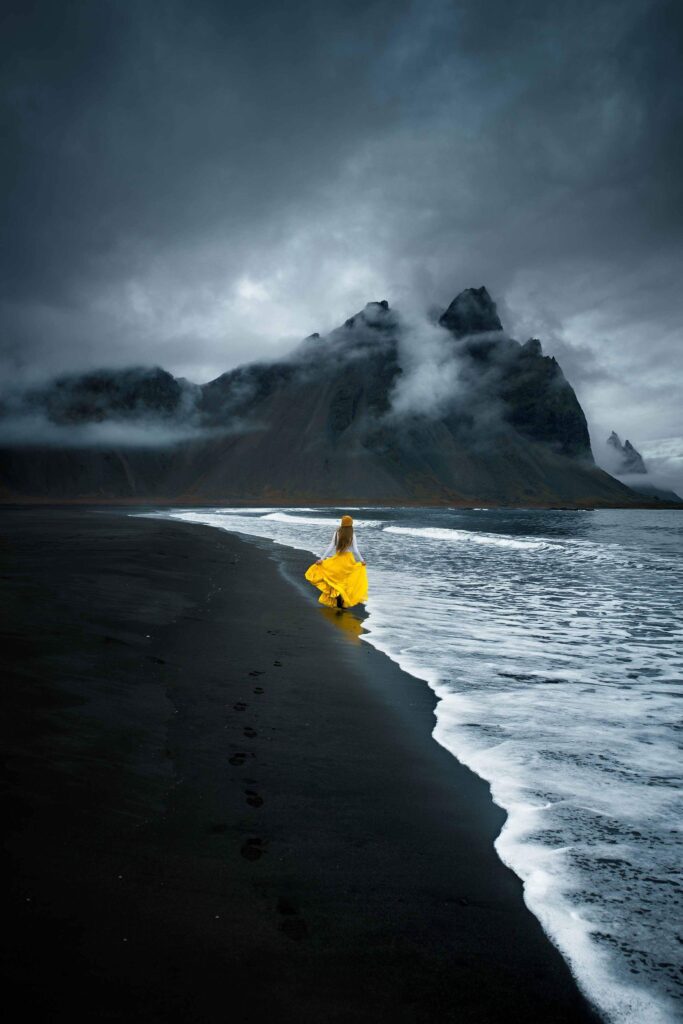 A Campervan Works As Both Accommodation And Car
When traveling to Iceland you'll need to pay for an accommodation and rental car. Why not knock out both expenses in one with a campervan? For those looking for cheap travel in Iceland, renting a campervan might just be the perfect solution.
A campervan allows you the same freedom as a rental car so tour buses don't dictate your schedule. Keep in mind you still need to budget for the cost of the van per day as well as gas and a small campsite fee each night. However, even with these costs, you'll save money compared to the cost of a hotel and rental car.
To further save money you can grocery shop and cook meals in your campervan to avoid paying the steep food prices when eating out at restaurants.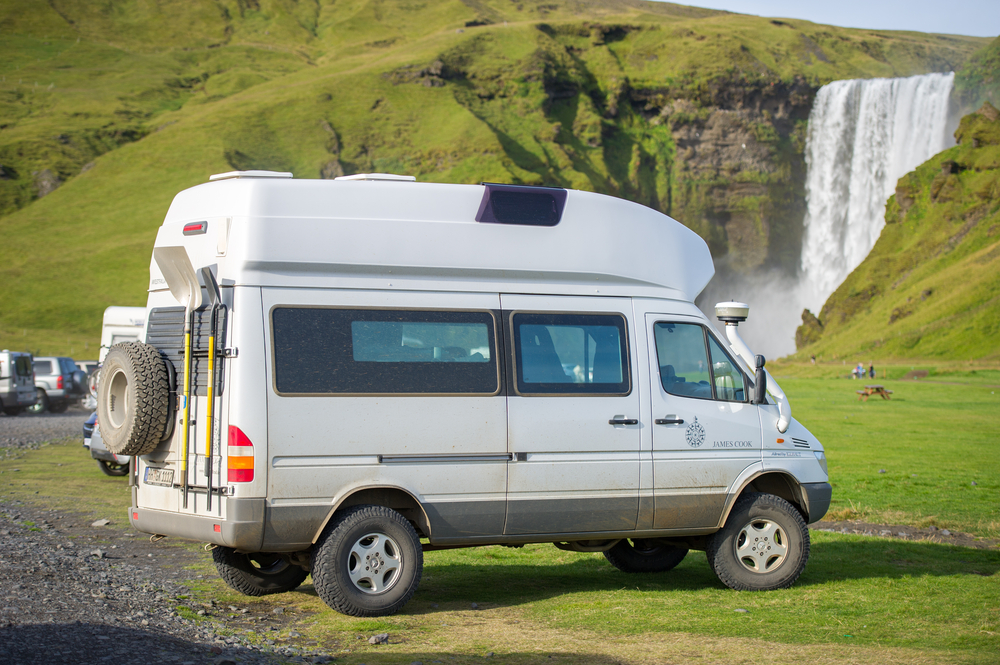 Grocery Shop And Cook Rather Than Eat Out
Eating out at restaurants in Iceland and tasting the local cuisine can be a great way to immerse yourself in the culture and traditions of the country, but in a place where even the most inexpensive restaurants will put a dent in your wallet, you'll want to consider putting your Iceland travel budget towards groceries instead.
You have a number of options when searching for grocery stores in Iceland. Bonus is great for budget shopping with the lowest prices and quality selection. Kronan and Netto are slightly more expensive, but still reasonable and tend to have longer opening hours than Bonus. Hagkaup is the most expensive option but has the greatest selection and is often open for 24 hours.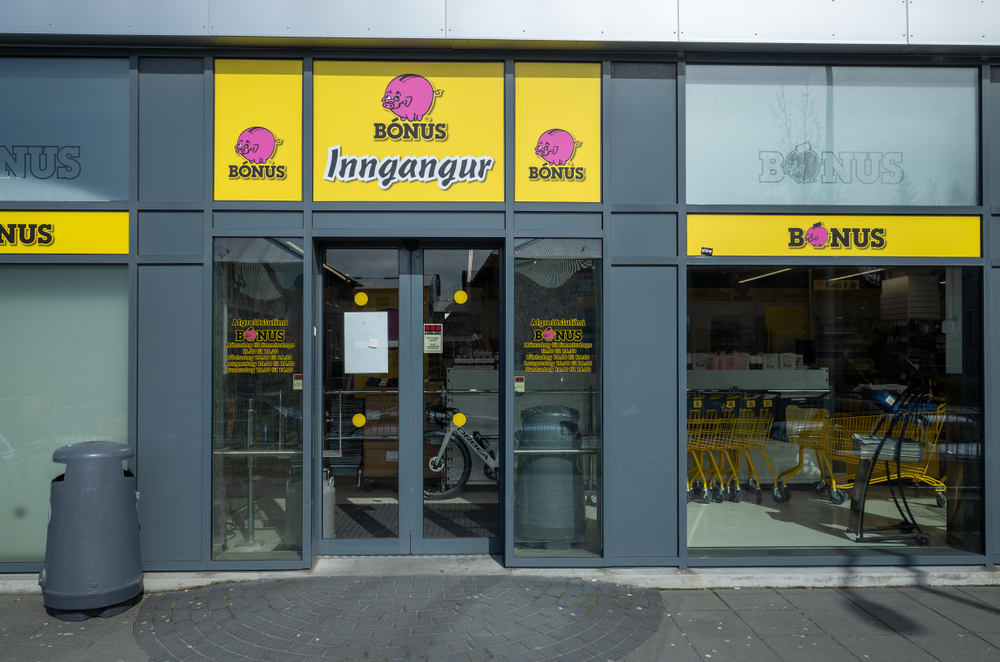 Bring Your Own Reusable Water Bottle
It's easy to save money in Iceland by skipping the bottled water, bringing a reusable water bottle, and enjoying some of the freshest, cleanest drinking water in the world straight from the tap. This pristine natural spring water is carefully monitored and tested and is free of nitrates, calcium, and chlorine.
When dispensing the water, be sure to turn the tap all the way to its coldest setting. You might notice that if you don't, you get a whiff of that rotten-egg sulfur smell courtesy of the geothermally heated hot water. When turned to its coldest setting, the sulfur smell disappears and what's left is delicious drinking water.
There's no use spending money on bottled water. It's just the tap water bottled. Instead, stick to the free and endless supply of tap water.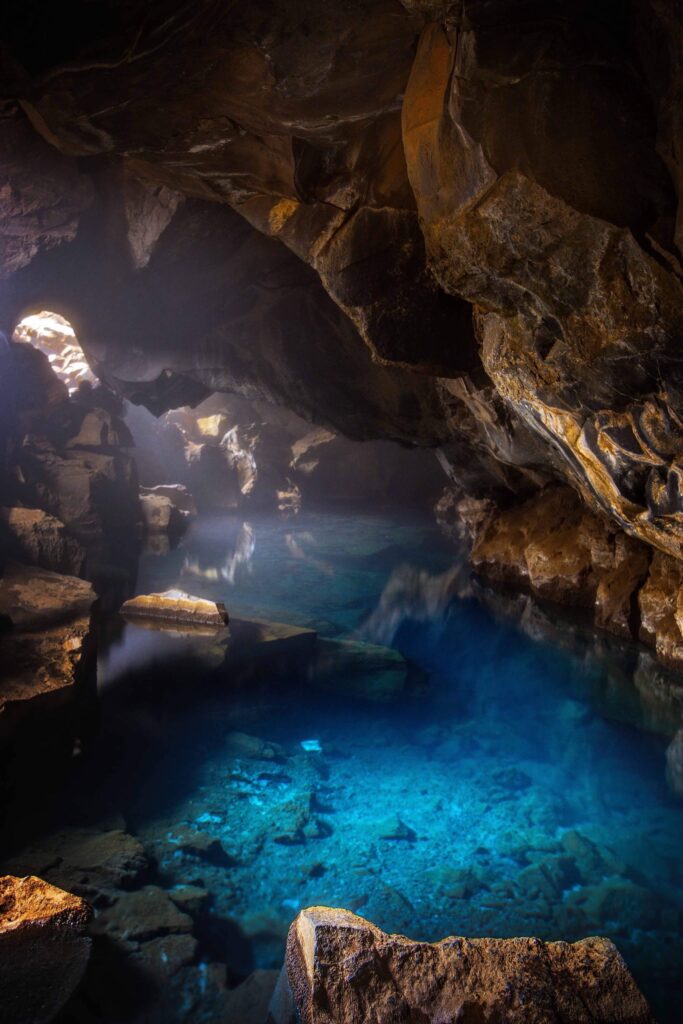 Consider Tent Camping Near Iceland's Most Impressive Natural Sites
Camping is a great way to visit Iceland on a budget and save money on accommodations. On top of that, you get the opportunity to fall asleep in the middle of Iceland's unique and jaw-dropping natural landscape.
When camping in Iceland, make sure you stick to designated campgrounds. There's an abundance of campsites across the country, so you'll never have trouble finding a picturesque spot to spend the night.
Campgrounds in Iceland are generally open from May to September and provide flush toilets and running water for free with the option to pay extra for showers. Another option is to pay for entrance to the closest local pool to your campsite and get an end of the day hot tub soak and shower all in one.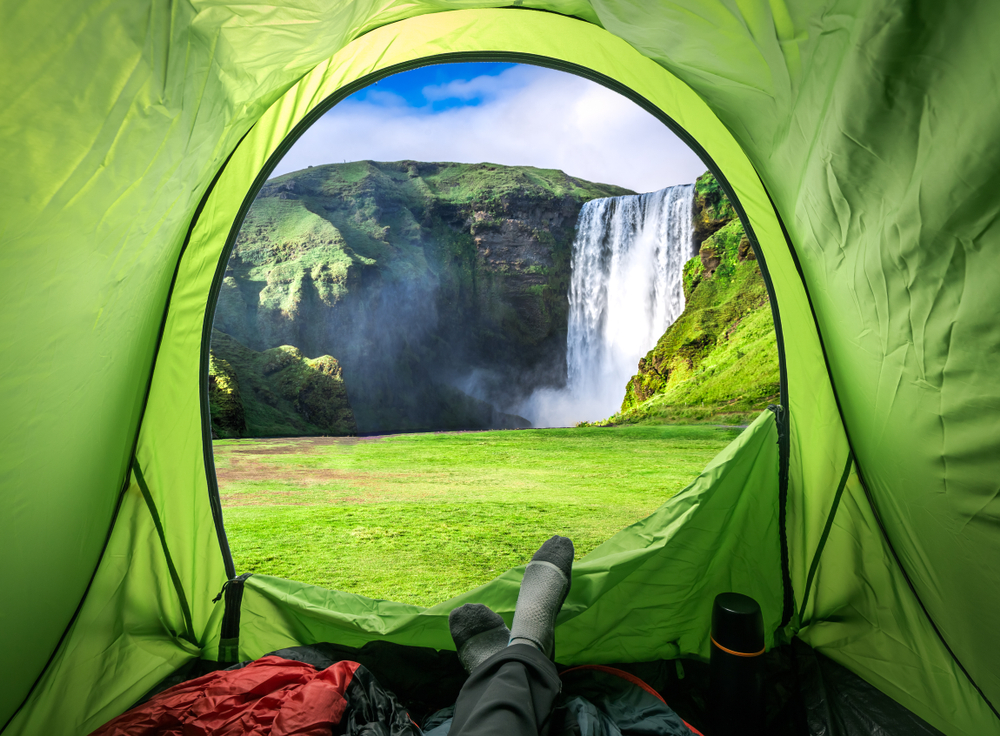 Skip The Alcohol Or Buy Duty-Free
If you can do without alcohol during your trip it's one of the best ways to cut down on expenses if you're trying to travel to Iceland on a budget.
Buying alcohol from the liquor stores (Vínbúðin) or out at bars and restaurants is very expensive.
If you're determined to try the spirits, wine, and beer in Iceland, buy your alcohol at the airport Duty Free shop when you arrive in the country. Use the Duty Free allowance calculator to determine how much of each alcohol type you're allowed to buy.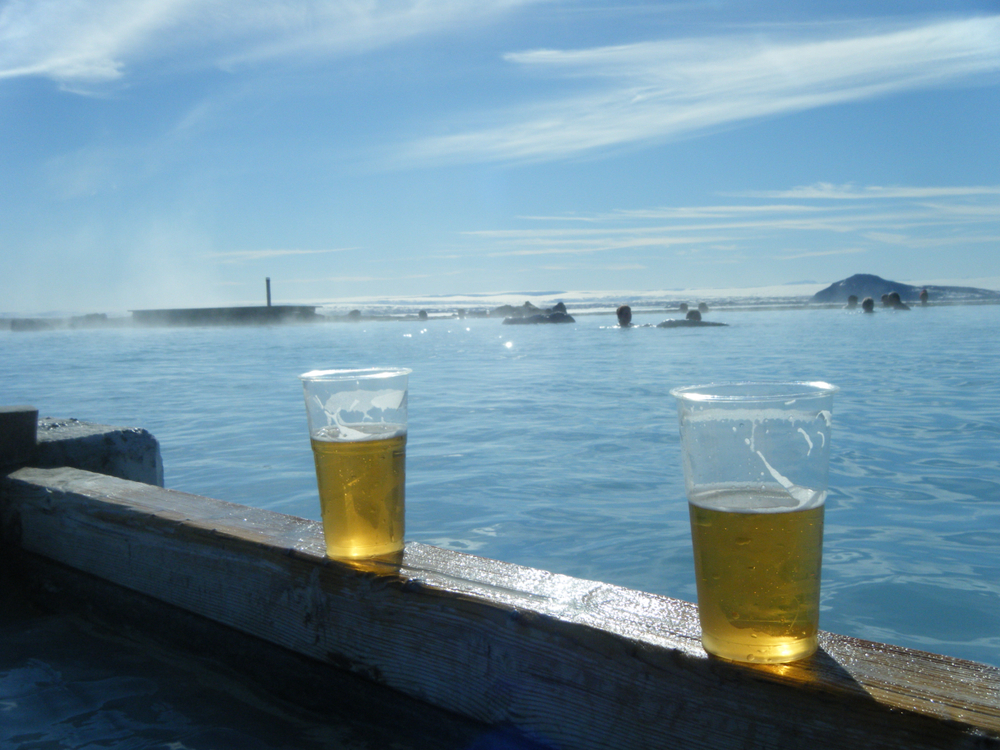 Fill Up On Gas At Costco If You're A Member
If you rent a car, you'll inevitably have to fill up with gas, but one of our best tips for traveling in Iceland on a budget involves taking advantage of your Costco membership.
If you're fortunate enough to have a Costco membership in your home country, bring it along and fill up your car at the Iceland Costco for the best gas prices. There's only one Costco in Iceland and it's located in Gardabaer which is perfect if you're sticking around the capital region or going out on short half-day trips from Reykjavik.
Gas stations become significantly scarcer the farther you get from the capital. If you're driving longer distances you won't have the luxury to choose a gas station by price and will be forced to fill up at whatever you come across along the way.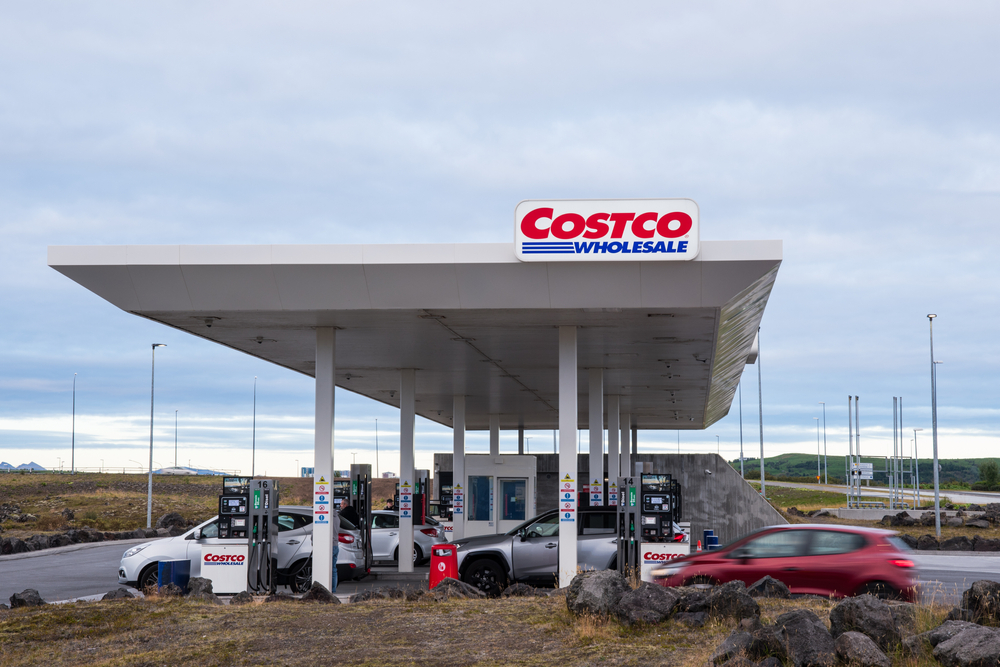 Purchase A City Card If Spending Significant Time In Reykjavik
The Reykjavik City Card is an easy way to save money in Iceland if you intend on spending a full day(s) in Reykjavik. Making the most of your city card will take some planning, but it's worth it for the money saved.
You'll have the option of purchasing a 24, 48, or 72-hour card ranging in price from roughly $30-$50. The card gives you free access to Reykjavik City buses, 8 of the pool complexes in the capital region, as well as the city's most popular museums. Beyond the locations that grant you free entry, you'll receive discounts to other attractions.
Reykjavik City Cards can be purchased online and picked up from a number of locations in the city. Then it's time for the best part…exploring! Make sure to check out the best things to do in Reykjavik!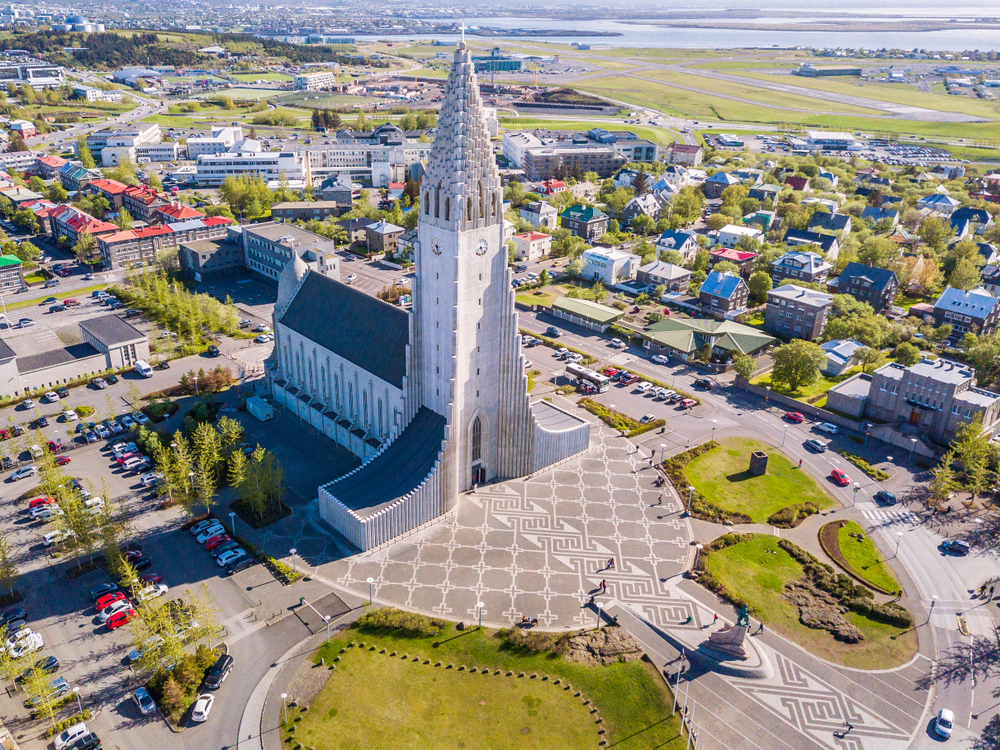 Take Advantage Of Icelandair Stopovers
There's nothing better than the words free and Iceland being combined in the same sentence. If you're flying transatlantic and have always dreamed of exploring the land of fire and ice, there's no better time to do it than now.
Icelandair offers free stopovers in Iceland making it easy to add in an extra Iceland vacation to your longer trip. Talk about a budget trip to Iceland! While you'll still have to cover your accommodations, rental car, etc., you won't have to pay a dime extra for your airfare.
You can choose a stopover length of up to 7 days so you can have plenty of time to explore Iceland's highlights if you have some flexibility in your schedule. Whether you choose to embark on your Iceland adventure on your way out or back, you'll be glad you spent time in this special country.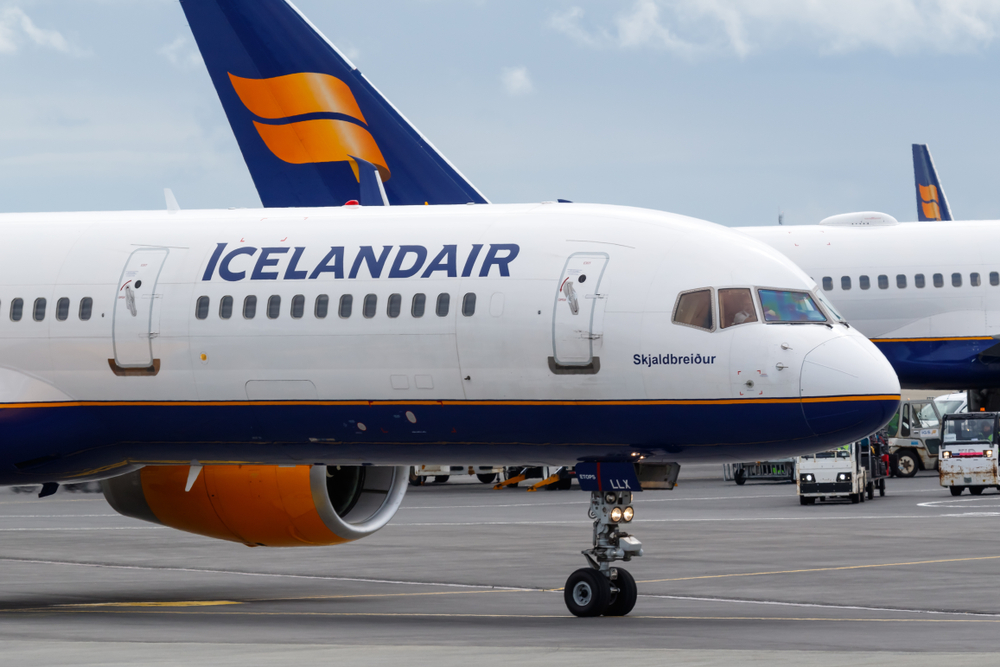 Pay In The Correct Currency With An Appropriate Credit Card
The last thing you want when traveling to Iceland on a budget is to deal with extra credit card fees however small. One of the first and easiest ways to avoid extra fees is by bringing along a credit card with no foreign transaction fees. They might not seem like a lot but they add up with every purchase.
Once you arrive in Iceland and begin making purchases you'll want to make sure you pay in the local currency when given the chance. This will avoid currency conversion fees. Make sure to check out our post about Money In Iceland!
Finally, this won't save money but is an important tip to know ahead of your travel. Be sure to bring a credit or debit card with a PIN. Gas stations in particular will require you to input a PIN at the pump.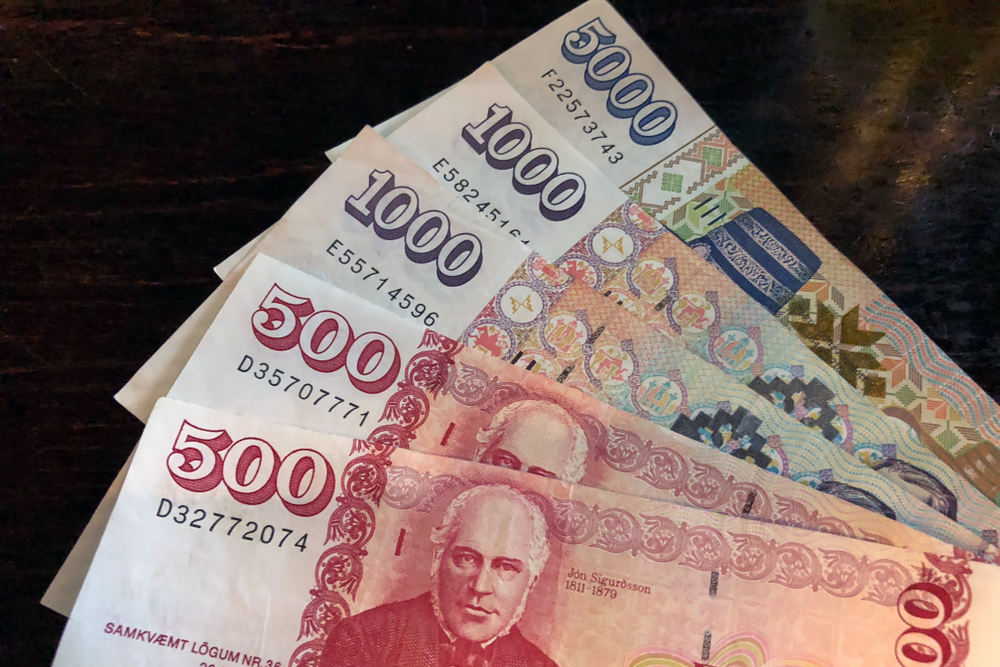 Rent a 2×2 Vehicle If It Works With Your Itinerary
If you've already planned your itinerary for your budget trip to Iceland, take a minute to assess whether having a 4×4 vehicle is necessary. 4×4 rental cars (with high clearance) are necessary for driving Iceland's F-roads into the highlands, and the added traction is often helpful in the winter when road conditions are more dangerous.
If you can get away with renting a car in Iceland that's a 2×2 vehicle however, you can save a lot of money. The good news is huge portions of the country can be explored in a 2×2 vehicle. From the Golden Circle to the south coast waterfalls, you'll never experience a shortage of sites and landscapes to discover.
If you know how to drive a manual car you can also save money by avoiding the more expensive automatics.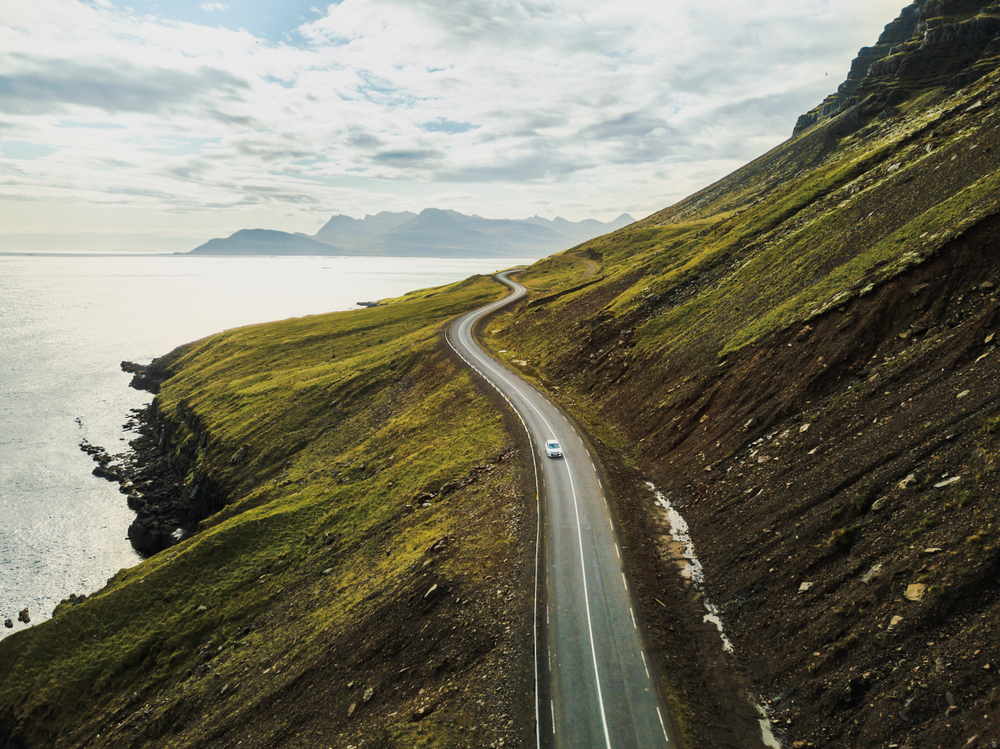 Avoid Taxis And Take The Bus From The Airport
Everyone's anxious to get from the Keflavik airport to Reykjavik as fast as possible to begin their adventures, but if you're planning a budget trip to Iceland, a taxi is not the way to go. Taking a taxi to the airport will cost you between 15.500 and 19.500 ISK compared to a bus ticket which will average around 3.000 ISK.
At 3.500 ISK Flybus is one of the best options with accommodating departure times and unlimited bags. The Gray Line Airport Express and Airport Direct are marginally less expensive and are easy to book, but come with some limitations like bag restrictions and stricter departure schedules.
If you have the flexibility to wait around for a bus and sit on the bus for 35 minutes longer than the other options, you can take Bus 55 for the cheapest option at 1.840 ISK.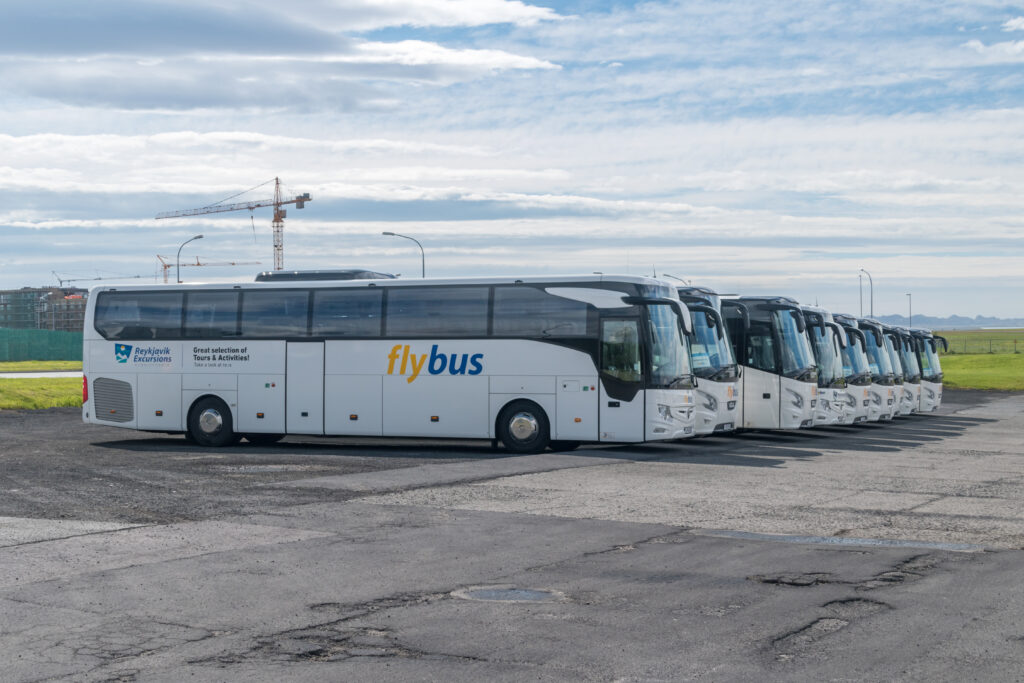 Gas Station Food And Hot Dogs Are Cheap And Surprisingly Delicious
When visiting Iceland on a budget, hot dogs will be your friend. Bæjarins Beztu Pylsur has locations throughout the country and is both tourist attraction and popular street food. These lamb hot dogs are uniquely Icelandic and come with topping options of Icelandic sweet mustard, ketchup, remoulade, and fried and raw onions.
If you have a Costco membership stop inside for Icelandic hot dogs, pizza, ice cream, burgers, etc. all for very reasonable prices.
Gas stations are another inexpensive food option and are particularly convenient stops when road tripping and trying to get something quick on the way. Some stations offer sit down restaurants with menu items such as lamb soup, fish and chips, burgers, etc., while others stick to more basic selections of sandwiches, hot dogs, and pastries.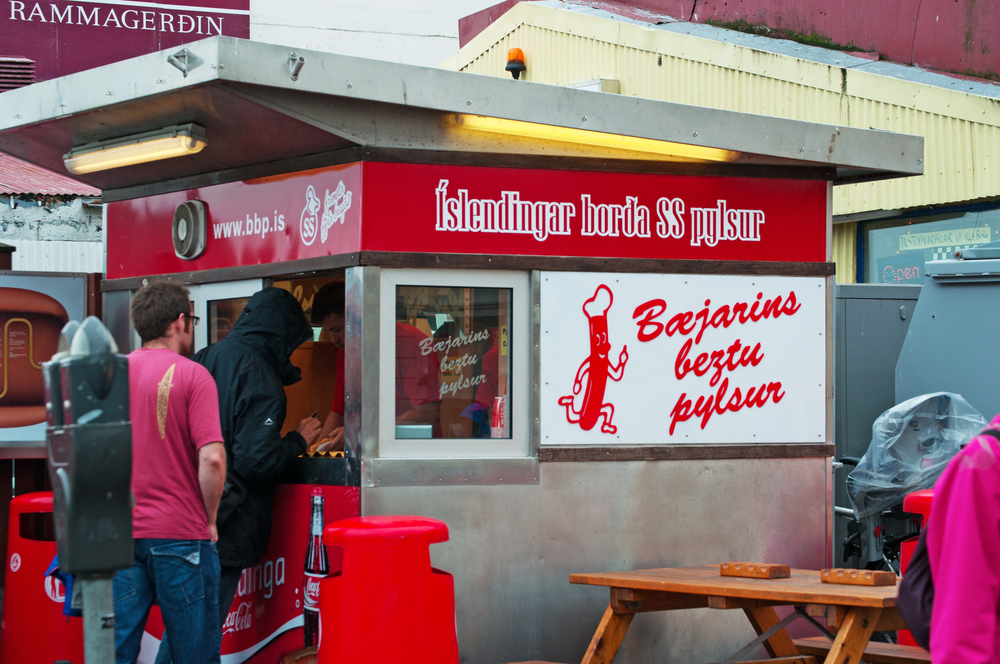 We're thrilled you've chosen to explore the land of fire and ice. With enough pre-planning, budget travel to Iceland is entirely possible.
While your total Iceland trip cost is unlikely to be what you might consider cheap, you can significantly cut down on costs and while still feeling like you maximized your trip experience. If you have any questions or comments as you budget for Iceland please let us know.