Looking for Restaurants-in-Branson-pancakes. and wondering where to start? Look no further you are in the right place. In this article, we will walk you through the best restaurants in Iceland the best things to eat in Iceland, and all you need to know about Icelandic restaurants.
If you have never been to Iceland you are in for a real treat. The country is stunning, the scenery breathtaking and the food is fresh and delicious.
Like most things in Iceland expect to pay a lot when you eat out. Iceland is incredibly expensive particularly in comparison to what people from the US are used to. However, the food is worth it, it's fresh, authentic, and well prepared. And the fish, of course, is some of the best in the world.
The restaurants we have chosen for you here are located all around Iceland and all vary in what they offer and the price. Some are more reasonable and some are on more of the expensive side. Choose which one suits your needs.
To give you a guide in an average-priced restaurant in Iceland expect to pay roughly $24-$46 for an entree. At the more casual restaurants, a burger might be between $16-$25. And the more expensive restaurants you can be paying upwards of $60.
Alcohol is extremely costly too in Iceland so factor that in too if you are an alcohol drinker. Are you ready to see what some of the best places to eat in Iceland are?
Best Restaurants In Reykjavik
Eldofninn
Here you will find the best pizza in Reykjavik. This small restaurant is a popular spot just outside the heart of the city.
About a 20-minute drive from the city these thin-crust wood-fired pizzas are worth the drive. The service is quick and you can't book so you might have to wait for a table.
The menu is extensive with many 12-13″ pizzas on offer. Expect classic pizzas spicy pizzas, meat pizzas, vegetarian pizzas and if you can't decide have half and half.
The restaurant is closed on Monday and you can also order take-out here too if you fancy eating your pizza somewhere else.
If you want something quick and not too expensive then this is where to eat in Iceland. Expect to pay between $15 and $30 for a pizza.
Sushi Social
For a fun, trendy, and quirky vibe head to Sushi Social. It serves Japanese & South American sushi & grills and the fish is as you would expect, incredible.
This is the go-to restaurant for sushi in Reykjavik which of course comes with a high price tag. The restaurant uses Iceland's freshest flavors mixing them with Japanese and South American influences.
This is a place you will either love or not really care for. It's all about the presentation and the vibe with some loving it and others saying the portions are small and it's expensive. Most believe it's worth the expense.
It is definitely a place with a personality. Most who go recommend getting the Icelandic feast which is six courses that include the national aperitif 'Brennivin' and an Icelandic Skyr for dessert.
There is more available than sushi if that is not your thing and the cocktails are very good. If you are eating at the weekends or later in the evening we advise you to book as it's a popular spot.
If you are after a restaurant in Reykjavik that offers something different then this is it. Most believe this is some of the best food in Iceland.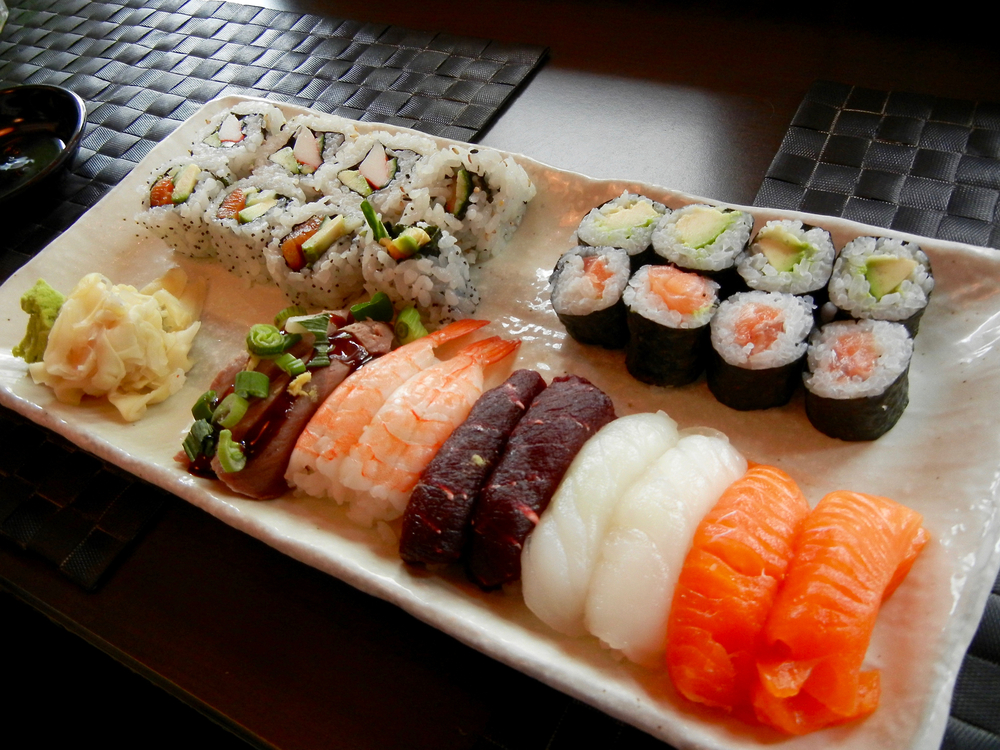 Reykjavik Fish
If you are looking for fish and chips in Iceland then look no further this is some of the best. The cod is caught daily and is so tasty.
You can get your fish covered in batter or breadcrumbs and there are a variety of sauces you can have with your dish. There are other fish dishes served here and it's quite famous for its fish soup, or try one of the more Icelandic dishes such as Plokkari (gratinated fish and potatoes).
Fish and Chips come in at almost $18 and fish soup $13 just to give you an idea of the price. When it comes to Icelandic food you just have to try the fish while you are there and this place is perfect.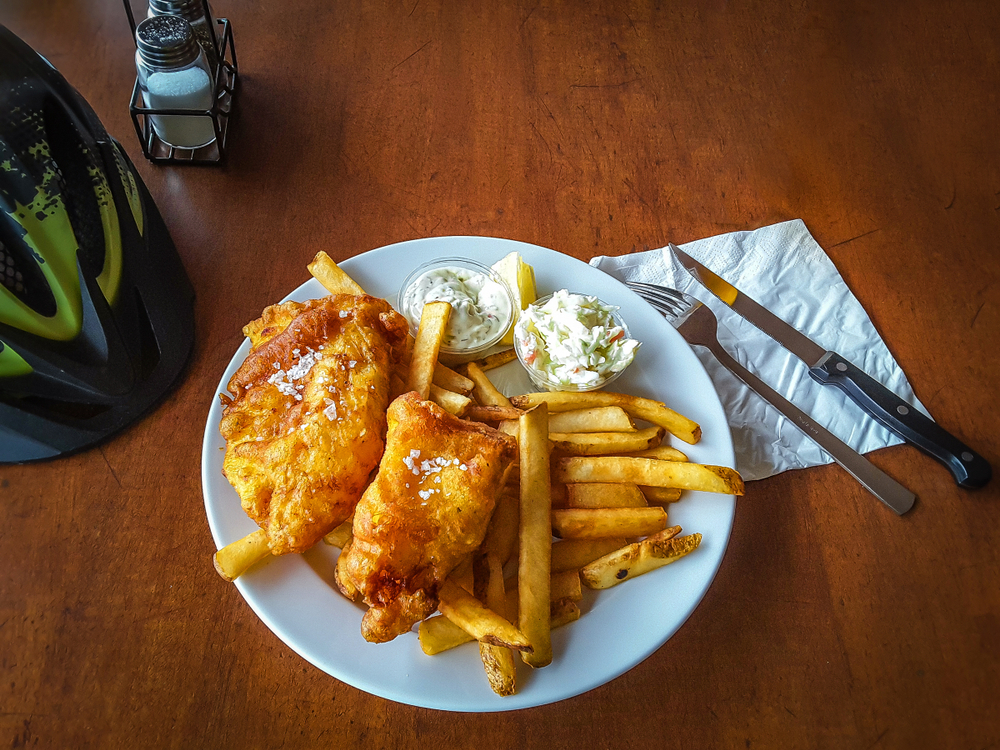 Dill Resturant
If you want something very special then Dill is the place for you. As the only Michelin star restaurant in Iceland we can say with confidence it is the best restaurant in Iceland.
The restaurant says its food is inspired by the Icelandic landscape. And the emphasis is on fresh, foraging, and sustainability.
It's classic Nordic cooking but with something extra added. It's the sort of place that is really hard to describe and is more of a culinary experience. The food is creative and innovative and the experience is worthy of the high price tag.
The menu is fixed and changes with the seasons and ingredients available. It's a restaurant that is as unique as the Icelandic scenery.
You will need a reservation and you may need to book months in advance this place is small and very popular. As for the prices expect to pay at least $110 per person.
If you are wanting to celebrate a special occasion while in Iceland we highly recommend booking a place at this restaurant.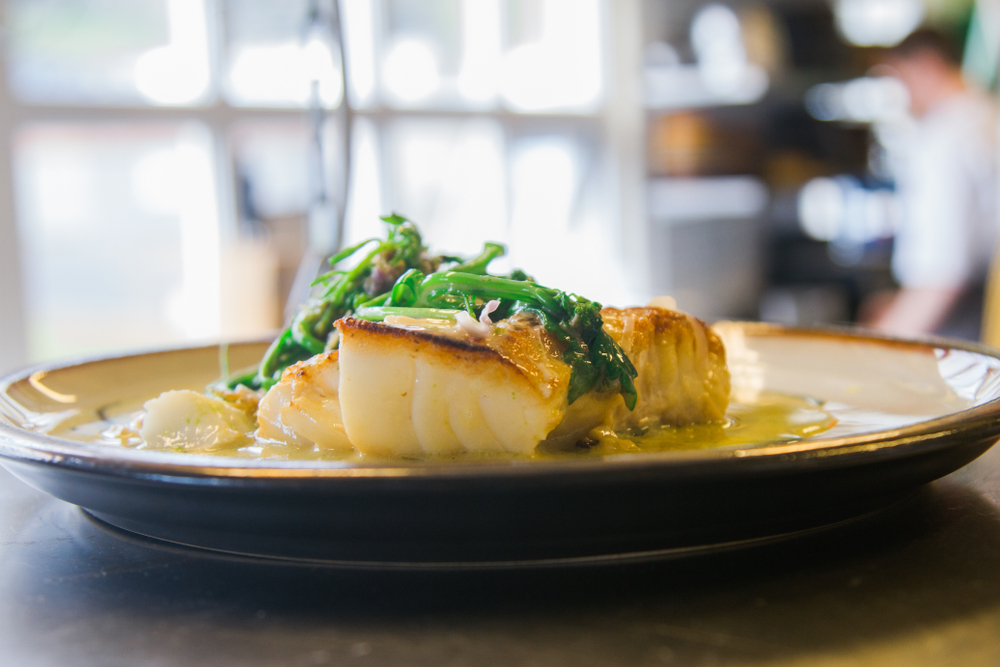 Best Restaurants In Iceland's South Coast
Tryggvaskali, Selfoss
Tryggvaskali is one of the best restaurants in Selfoss. It's also very cute and homely you feel like you are dining in someone's house.
It's an authentic Icelandic restaurant so expect lots of seafood and Scandiana style food. They do also do vegan and vegetarian options here.
The building is charming, the staff are very friendly and the food is wonderful. The desserts are highly praised here so make sure you leave room for one.
I would advise booking if you can as it is popular and busy. It is on the more expensive side with a Salmon main course coming in about $30 and a steak about $43 and a dessert $14.
If you are after authentic Icelandic food this is one of the best restaurants in Iceland to get it.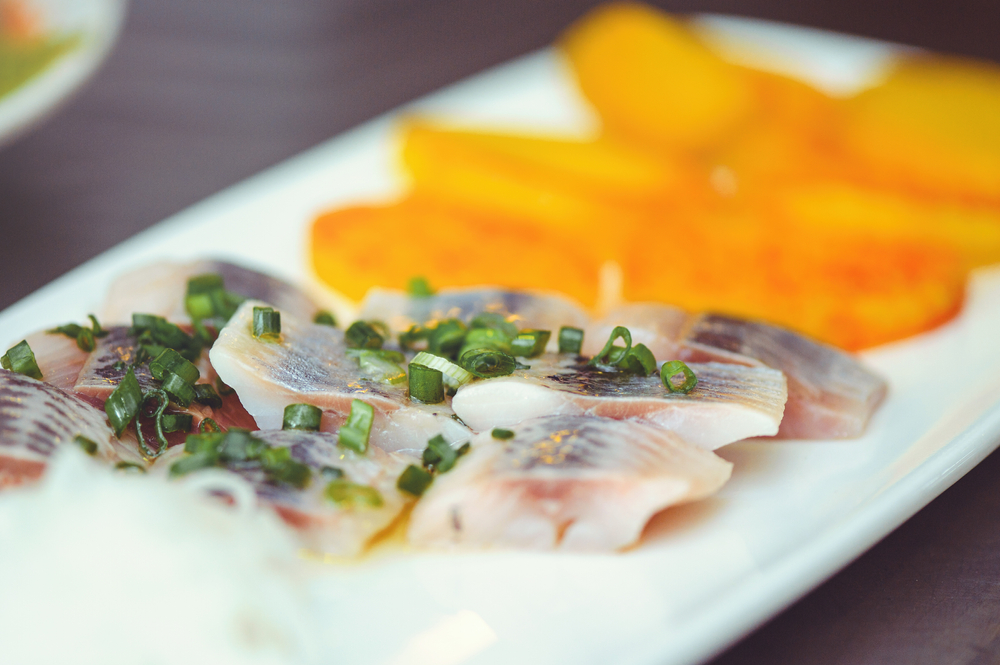 Sudur, Vik
You may not have heard of Arctic Char, it's a cold-water fish native to the arctic lakes and a must-try when you are in Iceland.
Sudar is the place to try it and one of the best restaurants in Vik. The Arctic Char here is fried to perfection.
The ingredients are fresh and local and the restaurant is on top of a hill with a great view. It has a cozy atmosphere and you feel very welcome here.
The menu is varied and you will find something for everyone on it. Prices range between $8 -$40.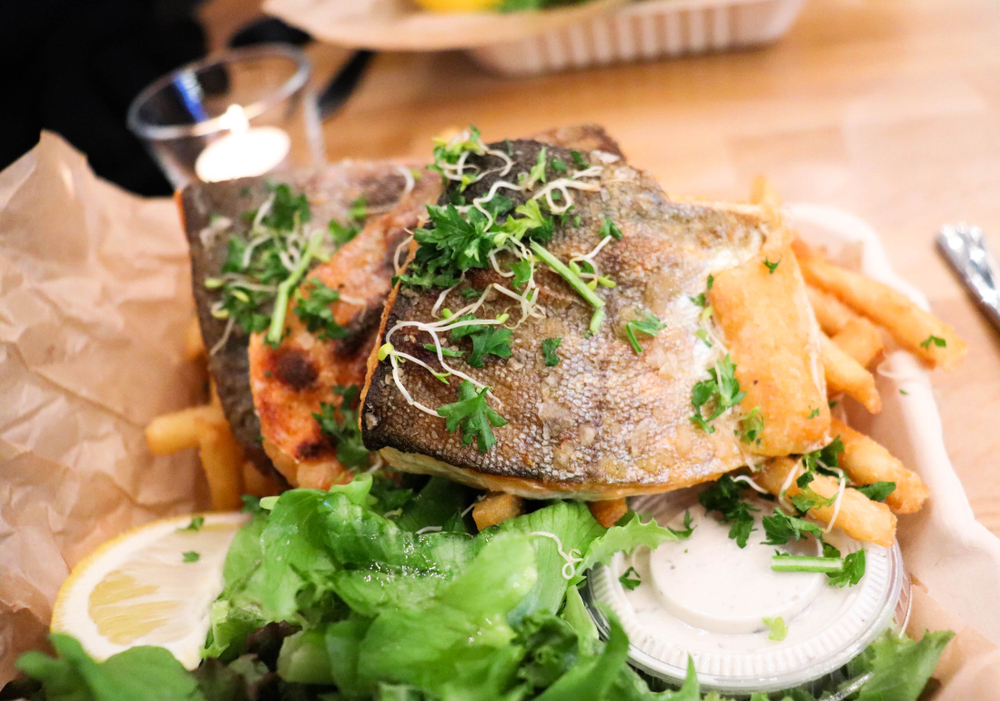 Bryggjan Cafe, Grindavik
If you are want to try a great lobster soup then this is the place to come. It's one of the best restaurants in Grindavik and a great place to come after a trip to The Blue Lagoon.
It's a fisherman-style cafe restaurant right by the harbor. The locals adore this place and its traditional Icelandic fare.
It is about a 10-minute drive from The Blue Lagoon and really is worth a visit. Sandwiches are approx $7, the lobster soup $18, and $27 a main course.
It's a charming little find and you must try the lobster soup.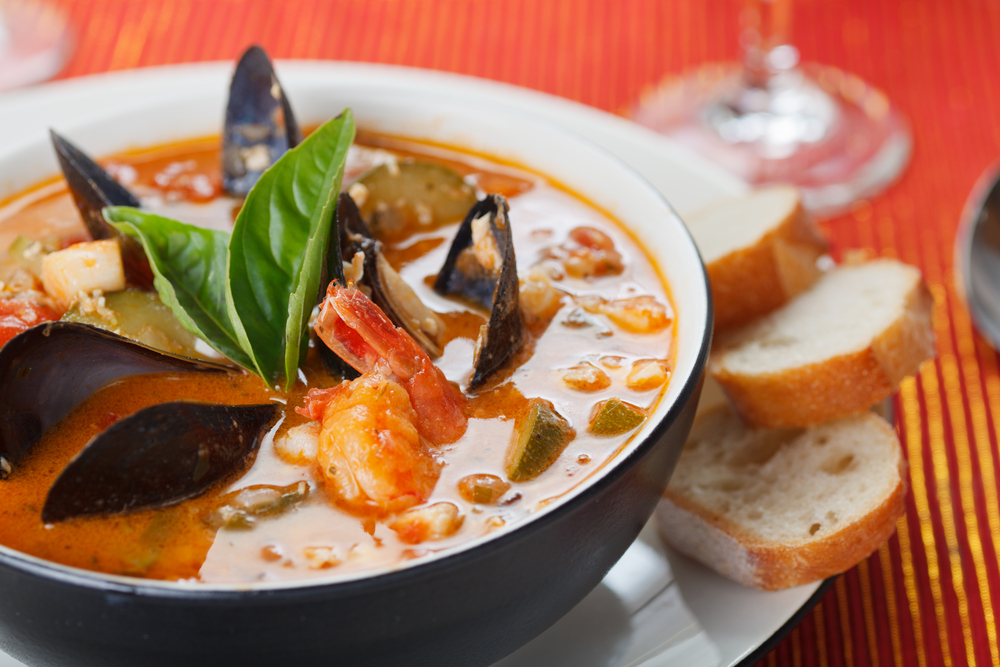 Best restaurants on Iceland's East coast
Otto Matur & Drykkur, Hofn
If you are exploring the east coast then make some time for this restaurant. It is the best restaurant in Hofn and is a real treat.
The food is of course super fresh and the fish dishes taste amazing. Some of the fish are even caught and smoked by the owner's friend.
The bread is also homemade and delicious. It gets busy so book or get there early. It's a small cozy restaurant that bangs a big punch when it comes to flavor.
People believe this is one of the best restaurants in Iceland and most say it's affordable for what it offers, a variety in Iceland.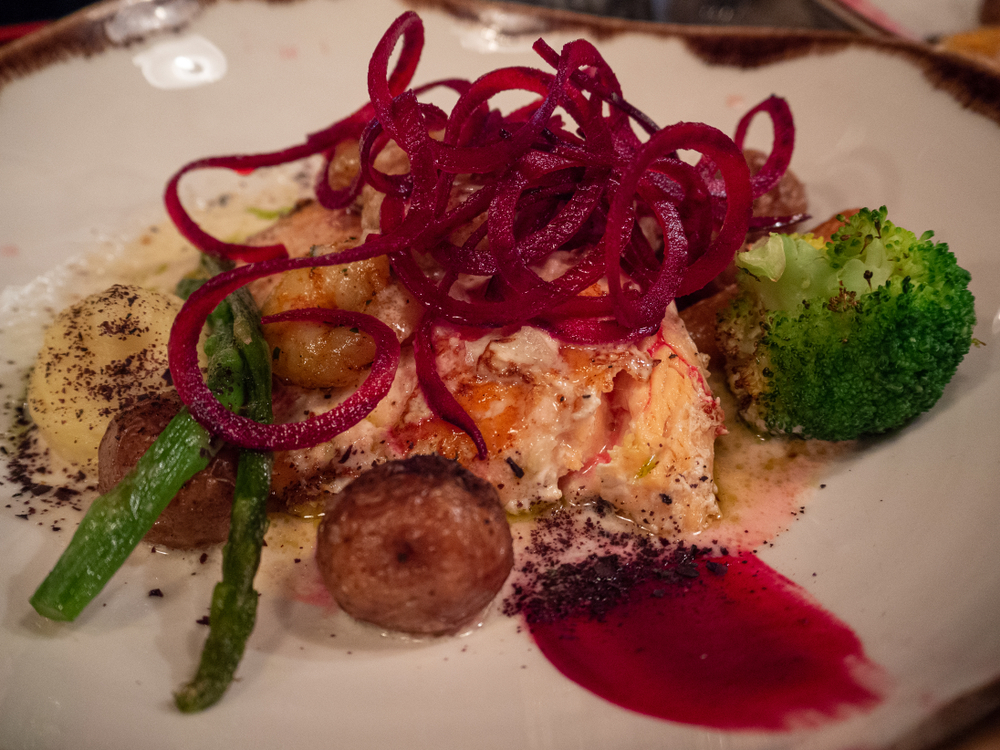 Randulf's Sea House, Eskifjordur
One of the best restaurants in Eskifjordur is in an old fishing house with a museum upstairs. The staff are warm and friendly and the service is great.
People rave here about the reindeer meat and the puffin starter if that's your thing. The fish of course is excellent and the freshly caught fish of the day from the fjord itself.
If the weather is good you can sit on the pier and enjoy the incredible view. This really is a unique restaurant in Iceland well worth a visit.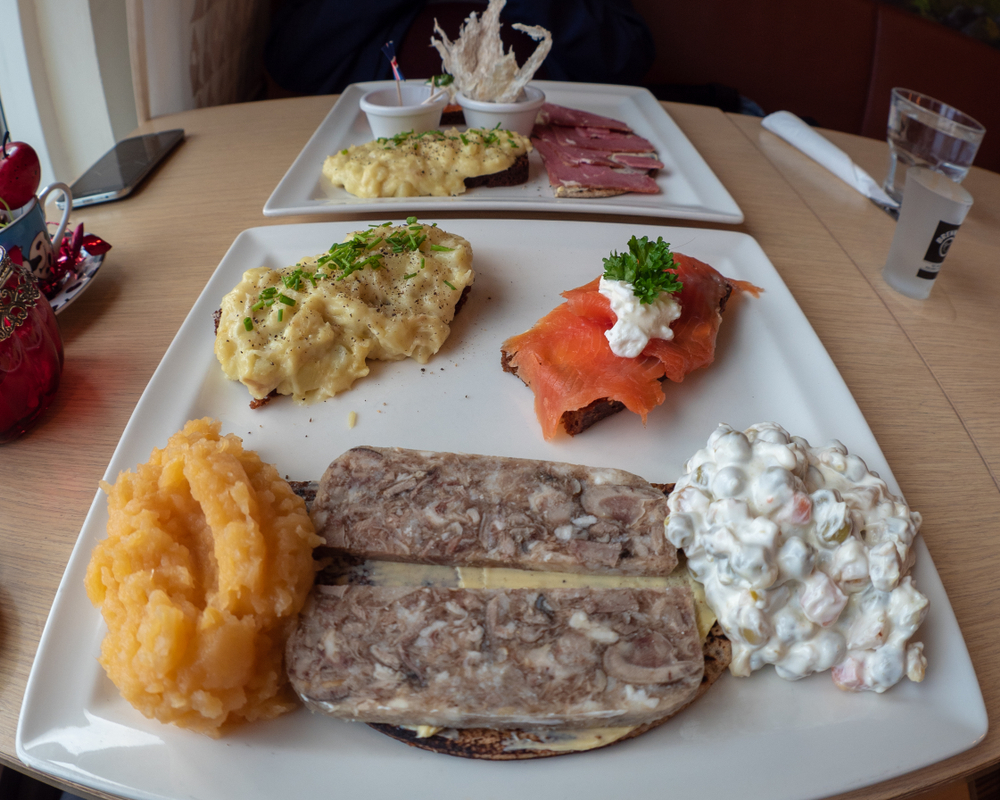 Eldhusid Restaurant, Gistihusid
In the Lake Hotel Egilsstadir, you will find the Eldhusid Restaurant which serves some of the best lamb dishes in Iceland. It is very popular with the locals which is always a good sign.
The cooking is on the creative side and really delicious relying on locally sourced produce and beef raised on the local farm.
The three-course chef's menu costs $72 but there are cheaper options and you can eat for upwards of $25.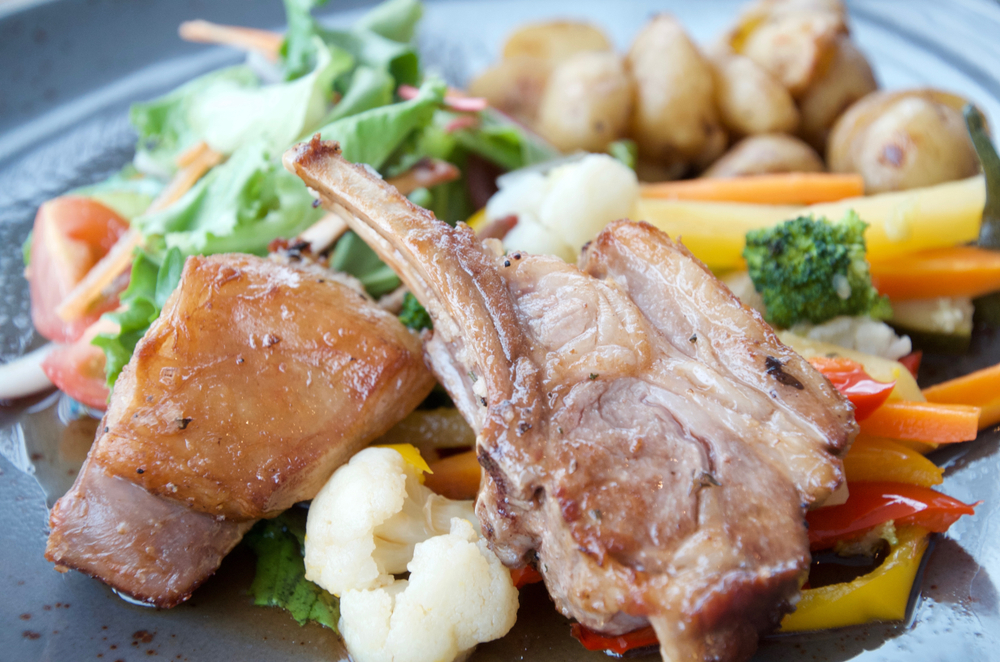 Best North Iceland Restaurants
Rub 23, Akureyri
Funky, fresh, and full of flavor, that is how this restaurant describes itself. It's a seafood restaurant that really wouldn't look out of place in a cosmopolitan city.
The menu is diverse, simple, and packed full of goodies. They also make their own rubs and spices and you can choose which you prefer.
The main courses are pricey coming in at about $50 and the sushi is $23 for eight pieces and a crab roll will set you back about the same.
It has a nice laid-back atmosphere and it is one of the best restaurants in Akureyri.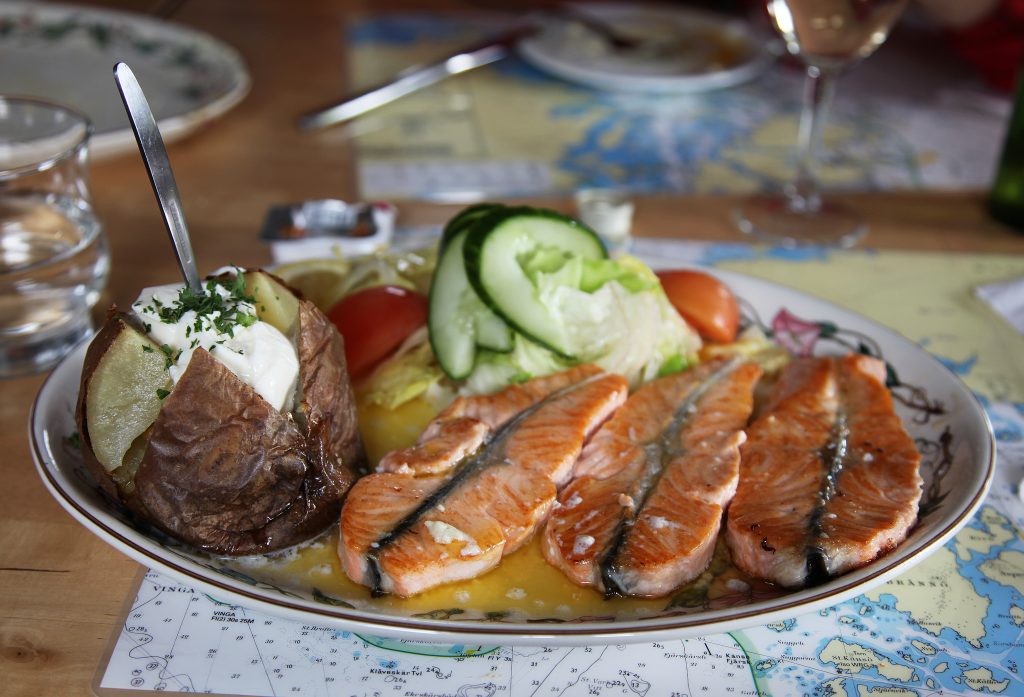 Kaffi Ilmur, Akureyri
Simple choices and honest cooking are how people describe this restaurant. It's also in one of the oldest houses in beautiful downtown Akureyri and the location is lovely.
It's more of a lunch spot serving soups, cakes, and the likes. A step into this place is almost like stepping back in time. You are surrounded by the original walls, pictures, and furniture.
Lunch is served upstairs and snacks and drinks are served downstairs. And on warm days you can sit outside which is beautiful.
People rave about the food here in particular the soups and cakes. Soup is $11, fresh fish of the day $31, a panini $12 and waffles will set you back $7. It's one of the more affordable options in the area and one of the best restaurants in Iceland.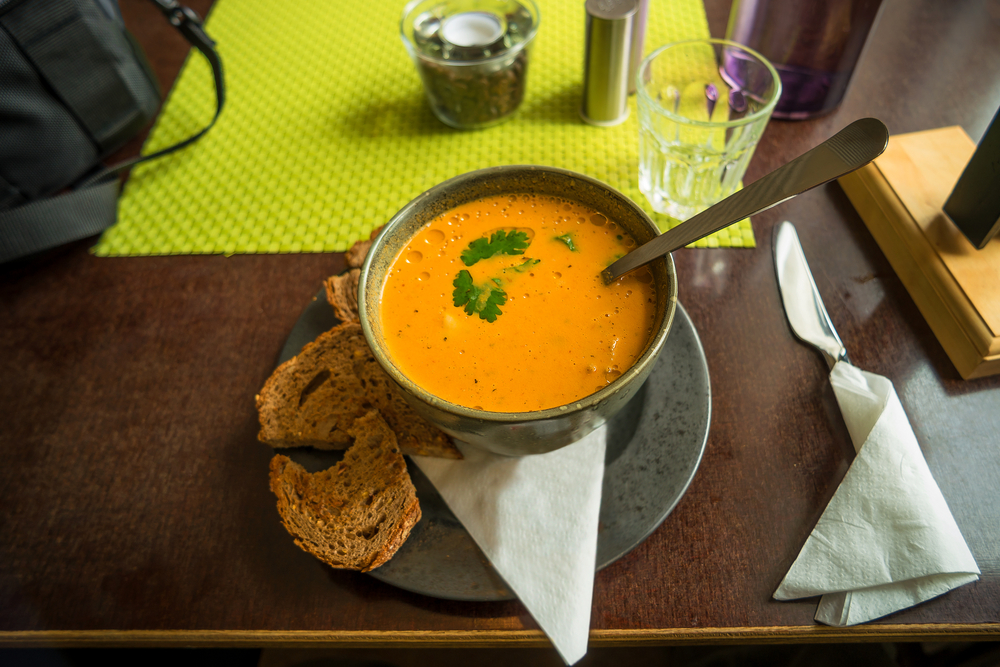 Best West Iceland Restaurants
Bjargarsteinn Mathús, Grundarfjörður
A charming restaurant on the waterfront in an incredible location with great food. It's a place with a charm all of its own with a warm and cozy atmosphere.
The staff are welcoming, the food people rave about and the cocktails are very good too. And the view is of the iconic Kirkjufell. Things don't get much better than this.
You will need to book as it gets booked and is very popular. The seafood soup is must try as are the lamb fillets.
It's pricey but comparable with similar restaurants and it is many think one of the best restaurants in Iceland and definitely the best in Grundarfjörður.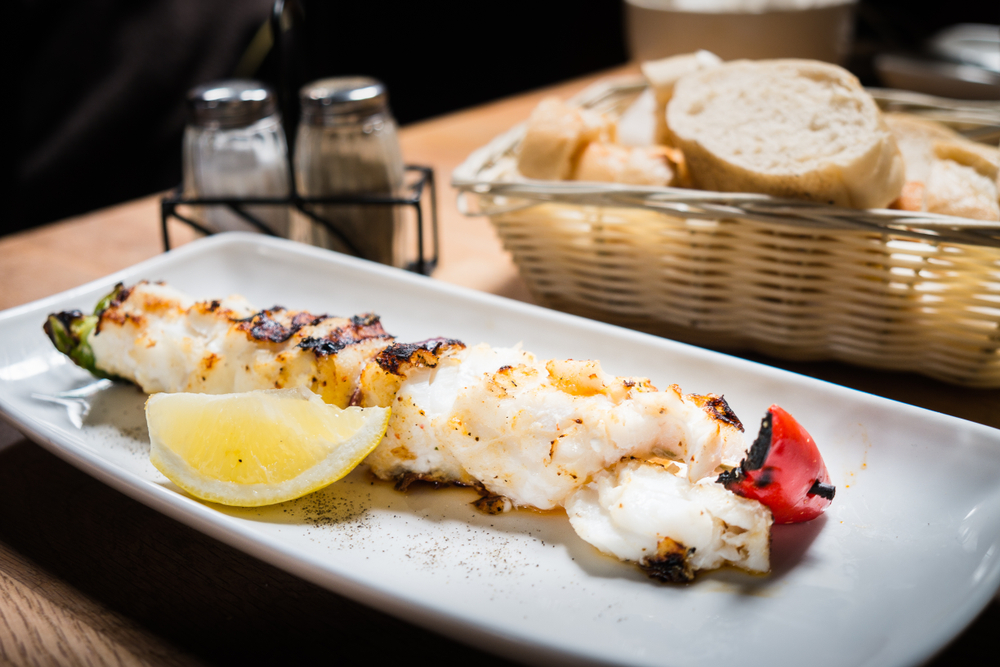 Langaholt Guesthouse & Restaurant
In a lovely family-run guesthouse sits this is a gem of a restaurant. It's a friendly cozy, intimate place and sits in the shadow of the Snæfellsjökull glacier.
They bake all their own bread make their own jams and marmalades. Everythign here is cooked from scratch with a many based around the catch of the day.
The menu is predominately locally caught fish but there will also be at least one meat and one vegetarian dish. Fish soup costs $18, fish of the day $29, and a lamp steak $47.
This place is a real gem and well worth a visit if you are in the area.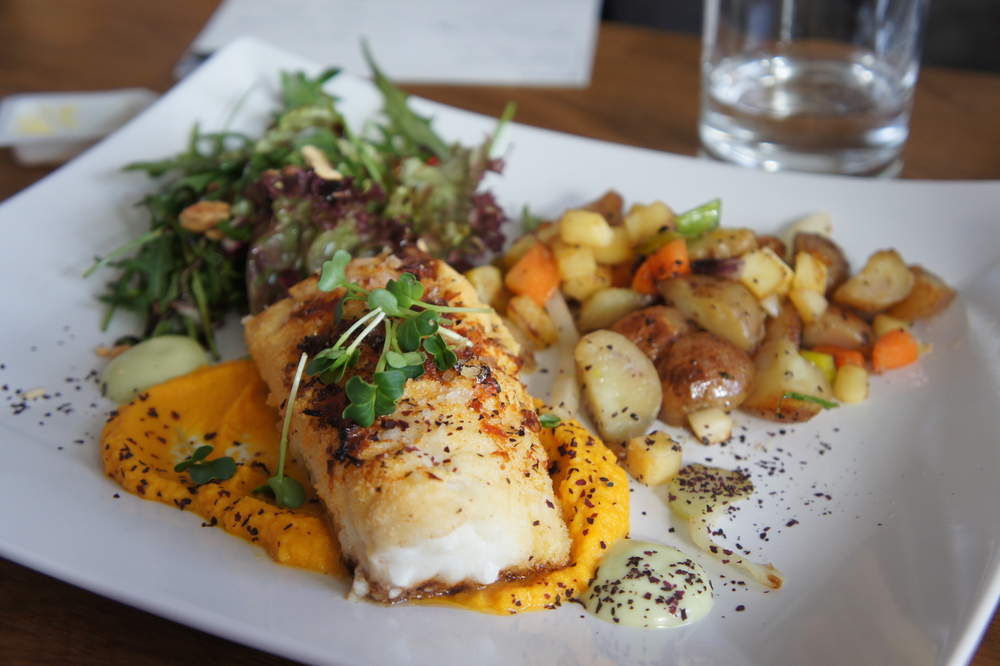 Tjöruhúsið, Ísafjörður
Known as the best fish restaurant in Iceland you know this restaurant is going to be a treat. Set in a building from 1781 it offers a very informal approach to fine dining.
It's a buffet-style meal served at 7 pm and again at 9 pm and you will need to book it's very popular. Everything is fish with all the vegs, potatoes and salads you could want.
The decor is rustic and there is something that just feels very authentic about it. The dining is communal tables and it's a great way to mix and hear local stories.
The cost is about $47 per person and it is well worth it. One of the best restaurants in Ísafjörður if not Iceland.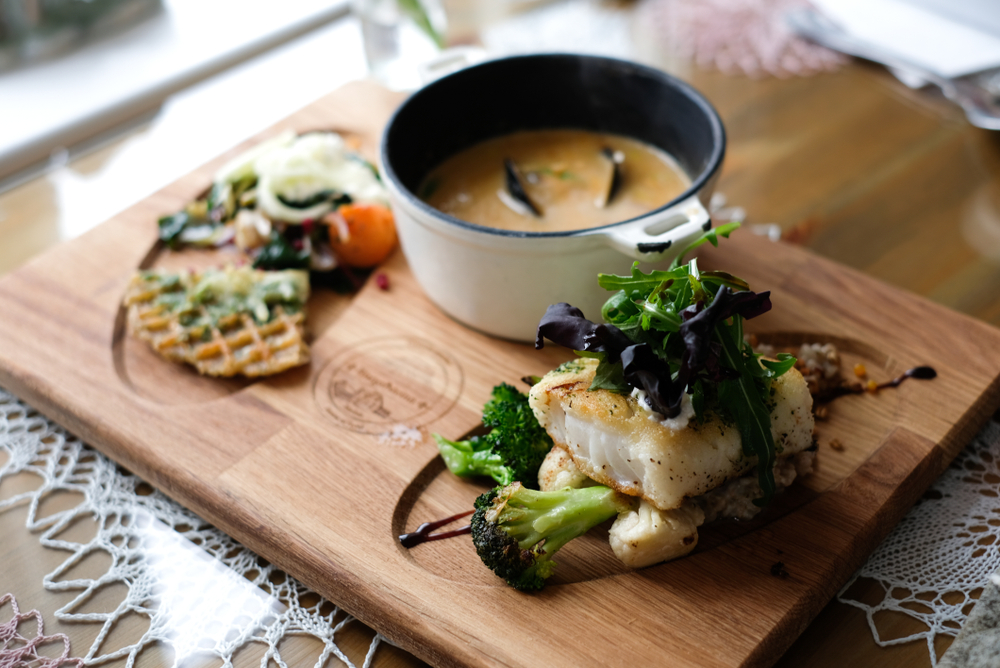 As you can see there are so many great restaurants in Iceland to choose from. From Pizza restaurants to lots of fish restaurants. When it comes to Icelandic restaurants you really will be spoilt for choice.
Whichever you choose we know you will enjoy any of the ones you go to. The fish and chips in Iceland are delicious and Iceland has some of the best fish you will ever taste.
I hope you enjoy your vacation and let us known which restaurant in Iceland you visit and how it was.