Booking your ticket to Iceland is just the first step. We're here to help you continue your trip planning by providing you with the most important Iceland travel tips you'll need to know before setting foot in the land of fire and ice. 
Our tips for visiting Iceland range from safely navigating the roads to planning ahead whether it's booking tickets at the famous Blue Lagoon or figuring out where to get gas on a road trip. These Iceland tips are not meant to be overwhelming but rather ensure you maximize your time in the country and do it all safely.
Iceland has so much natural beauty to offer, and with these 25 Iceland travel tips in mind, you're in for the trip of a lifetime!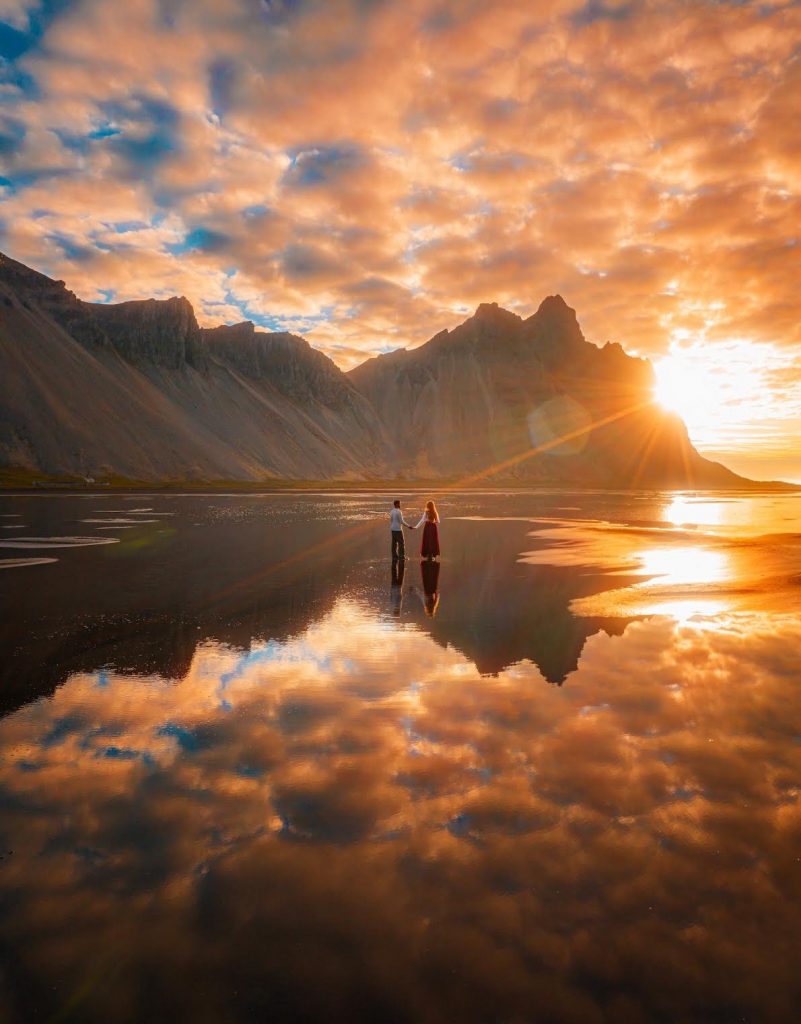 25 Important Iceland Travel Tips
Don't Walk On The Moss
As mighty and majestic as much of Iceland's natural wonders are, the moss you'll see carpeting the lava fields is particularly fragile. Under the absolute best circumstances, the moss grows a mere 1cm per year, which means even minimal damage is particularly severe.
Unfortunately Justin Bieber's trip to Iceland to shoot his "I'll Show You" music video was particularly damaging to the natural environment. Having gone off the path frolicking among the moss fields, his actions in turn led subsequent tourists to do the same.
In fact, after tourists came flocking to Fjaðrárgljúfur Canyon (one of the music video locations), trampling the moss on the edge of the canyon walls, the Environmental Agency of Iceland was forced to temporarily close down the canyon to help restore the natural landscape.
This is one of our most important tips for visiting Iceland because not many people understand the extent of the damage being done. We understand the appeal of venturing off the beaten path particularly in a natural wonderland as spectacular as Iceland, but the country will only continue to be the strikingly beautiful place it is if those who visit treat it with the respect and care it deserves.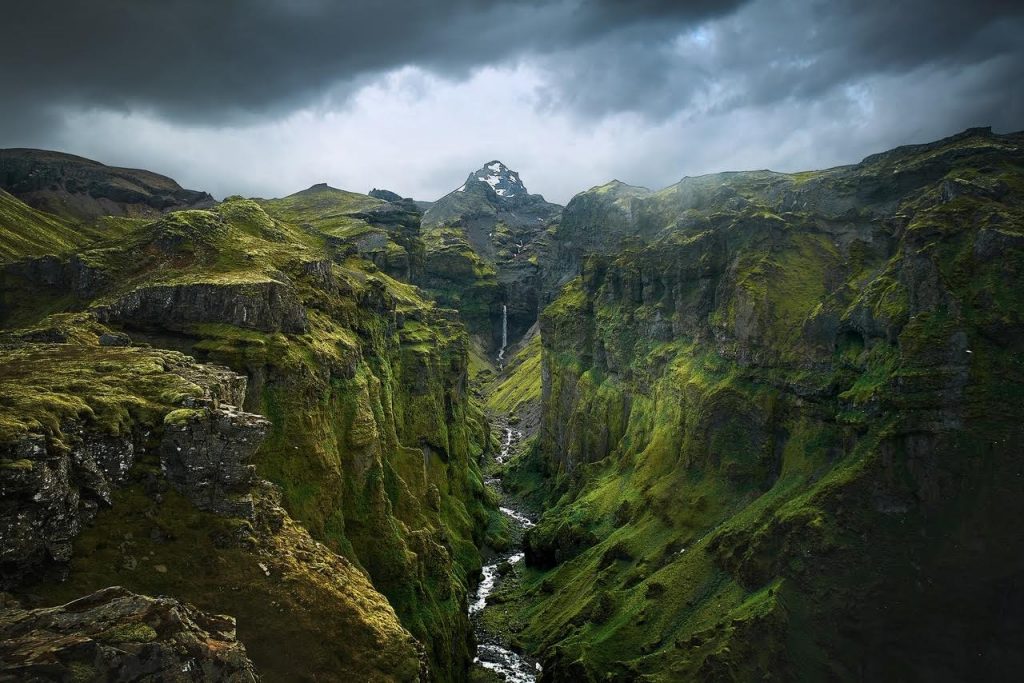 Bring A Reusable Waterbottle And Drink The Tap Water
One of the best Iceland travel tips we can give you is to bring your own reusable water bottle. Why? Because, there's no use buying bottled water when you have access to the most pristine, delicious water right out of the tap.
The bottled water you buy at the stores is the exact same water that comes out of the tap. So why buy expensive water when there's an easy, more environmentally friendly, FREE solution.
Iceland's water is closely monitored to ensure you're drinking only the best. Free of nitrate, calcium, and chlorine, this pure water from Iceland's natural springs is some of the best, most fresh-tasting water you'll ever have the pleasure of drinking.
You might notice that the hot water out of the tap has a rotten-egg like smell from the sulfur as a result of it being geothermally heated. While you may not appreciate that smell, you'll find the problem is easily remedied by turning the tap all the way to the coldest setting to get all the drinking water you could ask for to fuel you for your Iceland adventures.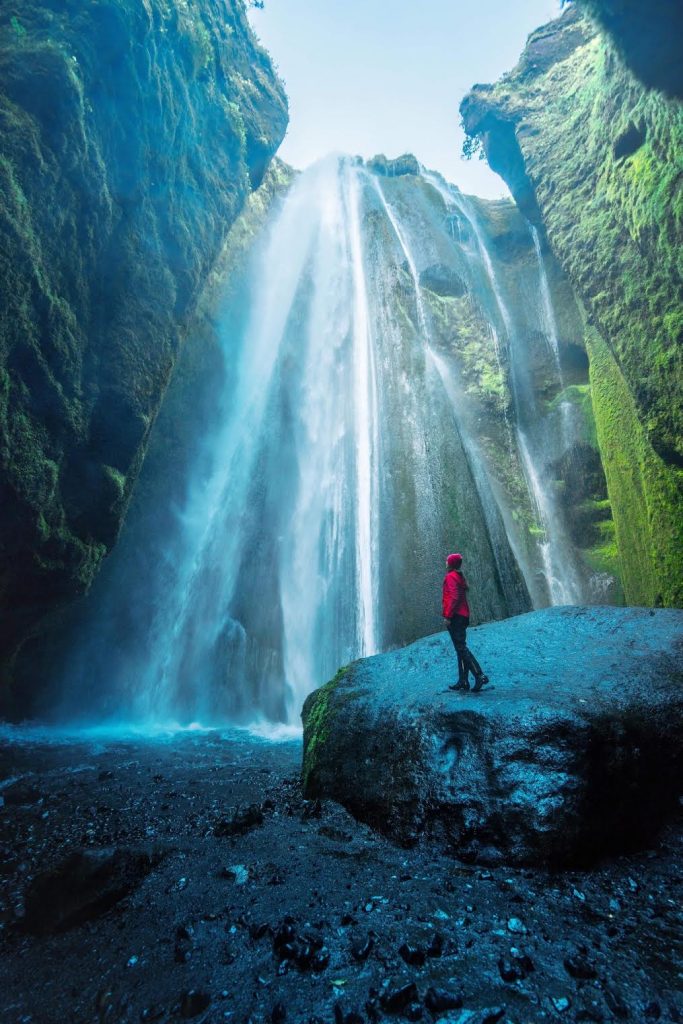 Visit In The Offseason
Summer in Iceland is magical with the arctic lupines blooming and the glow of the midnight sun, however it's not the only spectacular time of year in the land of fire and ice. Not only will planning a trip to Iceland in the offseason likely save you money, but it allows you to experience something new about the country.
For example, you might consider visiting Iceland in December to have a shot at seeing the Northern Lights, bask in the light of the New Years Eve fireworks displays, and laugh at the mischievous actions of the Icelandic Yule Lads around Christmas. You might also catch some of Iceland's most famous waterfalls in their frozen wintry glory as a layer of white drapes the landscape around it.
Or maybe you'd prefer Iceland in October when you can head to Húsavík to catch the end of the whale watching season or stay in Reykjavik and enjoy the International Film Festival.
You might think that you're trading cheaper flights and smaller crowds for an inferior trip experience, but we can guarantee you that's not the case. No matter what time of year you visit this remarkably unique country, you're in for an experience you won't soon forget.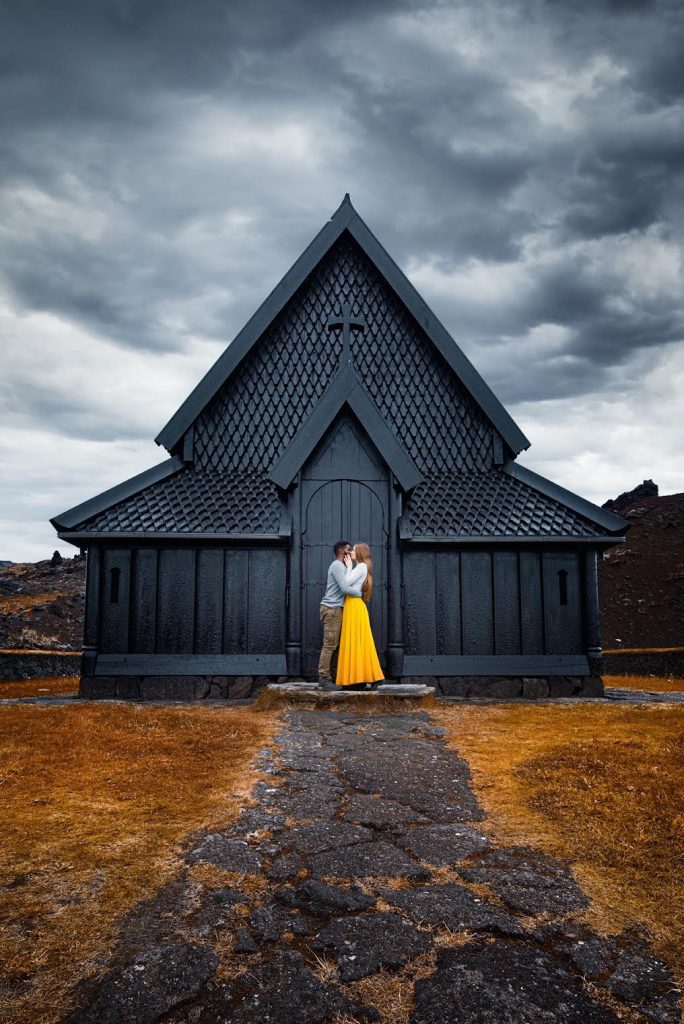 Pack For Every Kind Of Weather
Iceland's weather is notorious for being all over the place which means it's crucial that you come prepared for anything. If you're thinking of planning a trip to Iceland, cold weather gear is a must, even in the summer.
Icelanders have a term called Gluggaveður (window weather) which refers to the moments where you look out the window and you see the sun shining and clear skies and assume it's a lovely day when in fact you step outside and it's freezing. Though with an average of 213 rainy days a year, sunshiny days make limited appearances.
That being said, whatever weather might be thrown your way, it shouldn't prevent you from partaking in your various adventures. After all, Iceland's appeal lies in its natural beauty.
So lace up your waterproof hiking boots, zip up your parka, and head out to explore Iceland's spectacular natural landscape. As long as you come prepared and pack for every kind of weather, you're in for a once in a lifetime experience.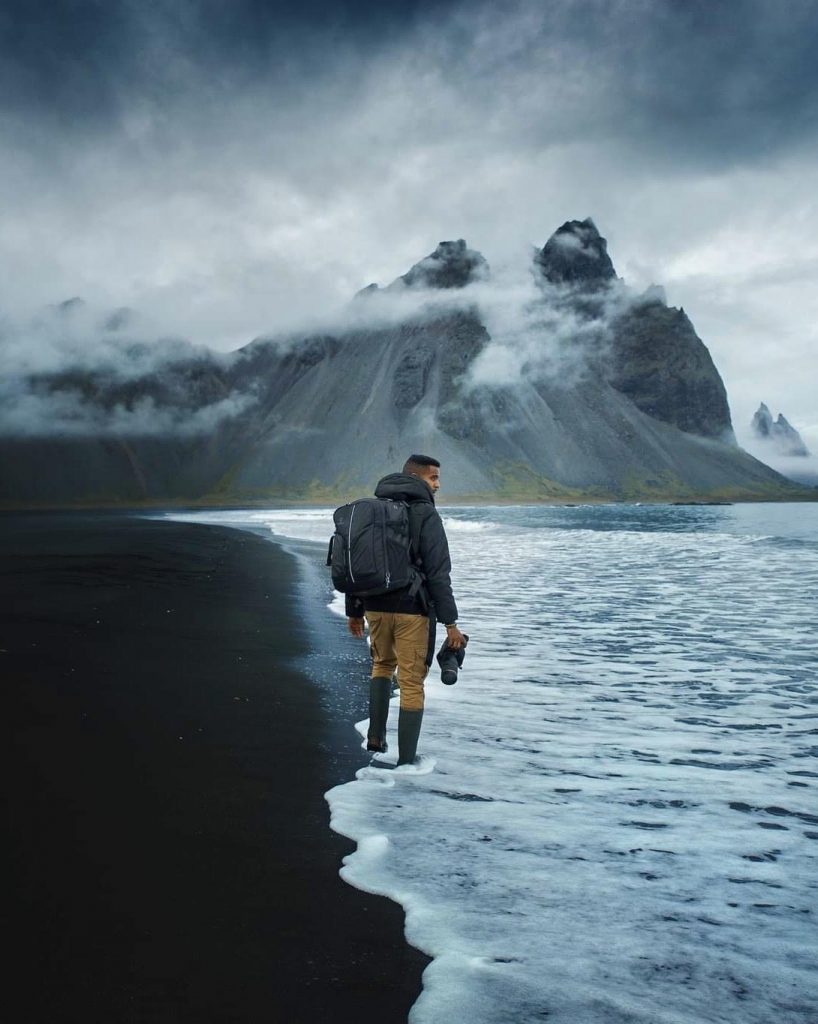 Buy Alcohol At The Duty-Free Shop
If you think you're going to want to have a beer or two…or more during your vacation, one of the best Iceland travel tips we can offer is to buy tax-free alcohol from the Duty-Free shop at the Keflavik International Airport when you arrive. You're allowed to purchase 6 units of alcohol from the Duty-Free shop. To determine exactly how much of each type of alcohol that is, use the Duty-Free allowance calculator.
If you forget to buy your alcohol at the airport or opt for drinking at the bars or enjoying a glass of wine with dinner instead, just be prepared to dish out significant amounts of money. If you're committed to enjoying your drinks in this manner, consider venturing out earlier in the evening to take advantage of a Happy Hour. The Reykjavik Appy Hour app is the best way to scout out the cheapest happy hours around the city.
There is a third option, and that is to buy your alcohol like the locals do at the Vínbúðin liquor stores. Unfortunately on top of being expensive, these stores often close at 6pm and are closed altogether on Sundays which means planning ahead is crucial. Beer in Iceland is very expensive!
Unlike in the United States, it's not possible to buy alcohol at grocery stores. The closest thing you'll find is a Pilsner which resembles beer but is only 2.23% alcohol and is used for cooking rather than drinking. So as you begin planning a trip to Iceland, think about what you're willing to spend on alcohol and hit up the Duty-Free shop if you're looking to save some money.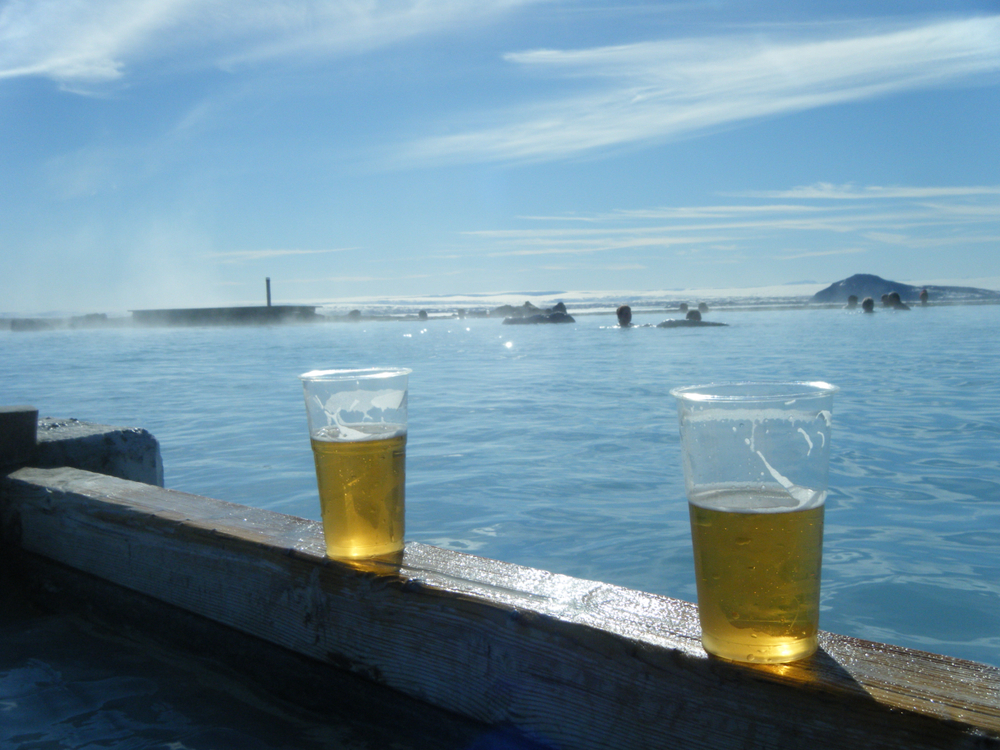 Only Camp At Designated Campsites
Camping in Iceland has the potential to be nothing short of magical as you immerse yourself in the unique natural landscape of the country. There are however some things to know before going to Iceland and marching out into the wilderness with your tent or camper van.
First of all, if you intend to camp while visiting Iceland, make sure your trip is planned between May and September when the campgrounds are open. Yes, there are a small handful of campgrounds open all year round, but as you might expect the weather gets particularly harsh in the winter, the skies go dark, and camping becomes far less appealing even in a camper van.
Perhaps one of the most important camping tips for visiting Iceland is that you must always camp at designated campsites. This rule is largely enforced in an attempt to preserve Iceland's natural landscape.
There is a little bit of wiggle room in the rules for tent campers. For example, you could pitch a tent in the highlands or on cultivated land, near residential buildings, or fenced off farmland if you've gotten permission from the landowner to do so.
In short, to ensure all camping rules are being followed it's best to stick to the designated campsites. Trust us, when you see the dramatic mountains or cascading waterfalls that surround the designated campsites as well as the amenities they offer you won't have any complaints.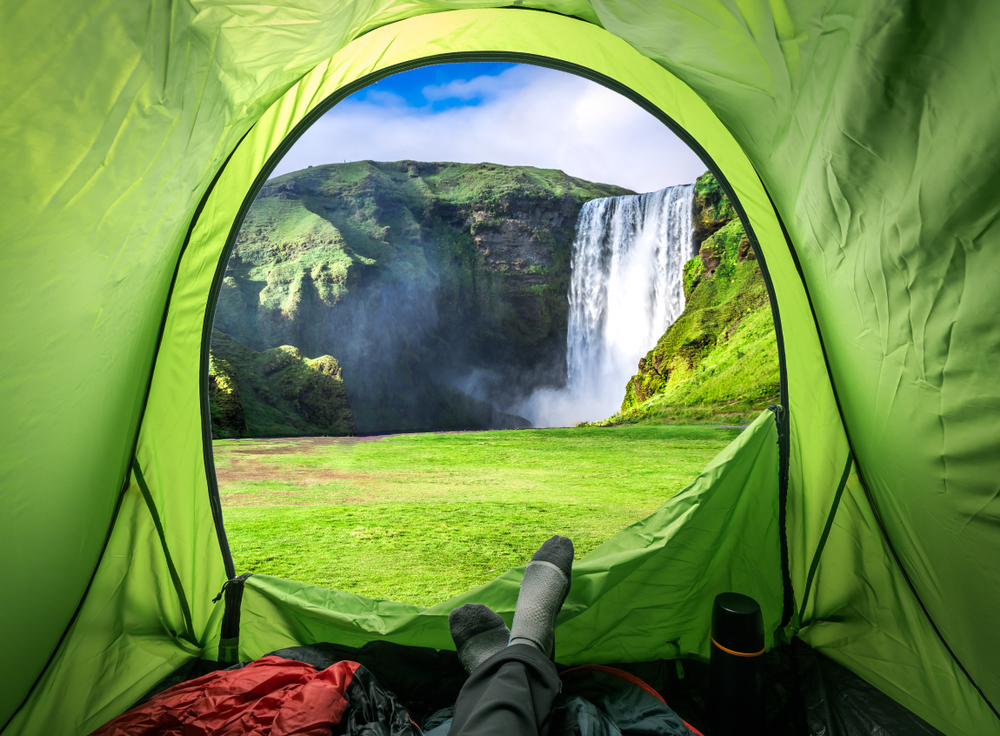 Follow The Rules At Public Swimming Pools/Lagoons
There's nothing better than relaxing in the warm waters of a hot tub, hot pot, or lagoon on a cold Icelandic day, but before you settle in, there are some Iceland tips you should know about when visiting the pools. The public pools and lagoons have signs in the locker rooms explaining the rules, so take a moment to read through them when you arrive.
Perhaps the most important rule (and most unusual rule for many Americans) is that you are required to shower naked before entering the pool. When you've thoroughly washed up with soap and water you'll put on your bathing suit, leave your towel in the locker room cubbies, and head out to the pool or lagoon area.
While you may be hesitant or nervous about showering naked if it's not something you are accustomed to, we can assure you that none of the locals around you care that you're naked as it's part of the culture and routine they've grown up with all their lives.
Some pools have a handful of individual showers with doors or curtains that close if you're feeling particularly uncomfortable. But whatever you do, do not try sneaking out to the pool without showering because you will be stopped by the pool staff.
When you're done at the pool, you'll shower again, take off your bathing suit and wring it out, and dry off thoroughly by the showers before heading back to your locker to get changed.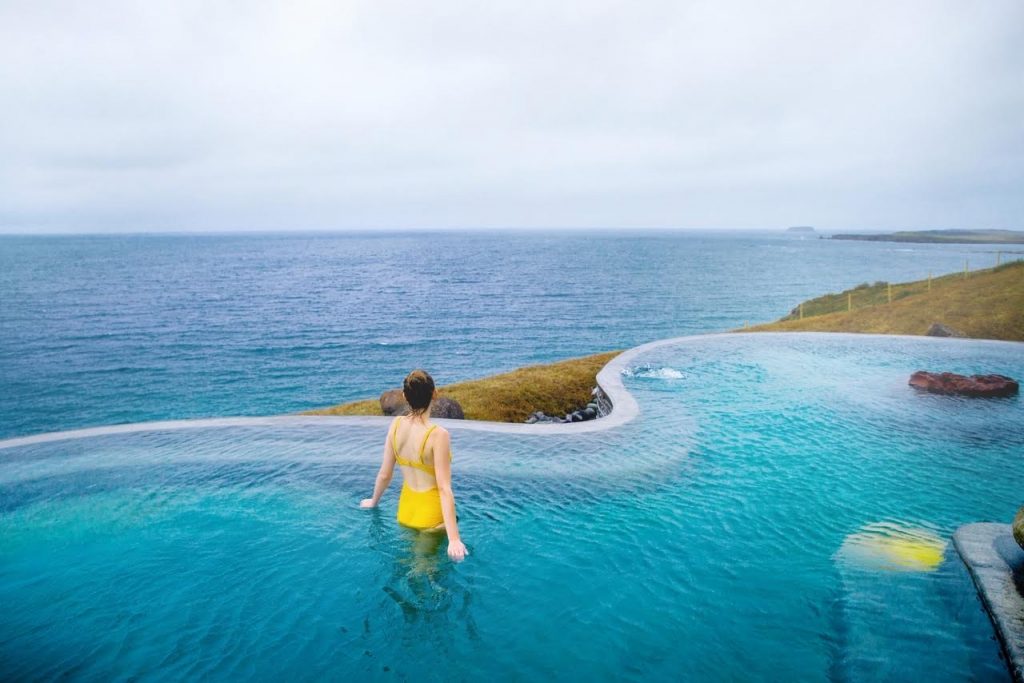 Book The Blue Lagoon Well In Advance
For many tourists, a visit to the famous Blue Lagoon is one of the first stops if not the first stop they make when arriving in the country. Due to its proximity to the Keflavik International Airport, many people will go straight from the airport to the lagoon for their first taste of this enchanting land.
From its relaxing, healing waters to the mud masks and drinks at the swim-up bar, it's no wonder the Blue Lagoon is a tourist hot spot.
One of the best Iceland travel tips we can offer for those trying to make the Blue Lagoon a part of their trip itinerary is to book ahead! In order to regulate the number of people in the lagoon at one time, the tickets are divided into time slots and unsurprisingly they fill up quickly, sometimes weeks and months in advance.
If your plans don't come together until the last minute you can still check the Blue Lagoon website to see if there's been a cancellation and a spot has opened up, but if you have the opportunity to book ahead of time, we highly suggest you do.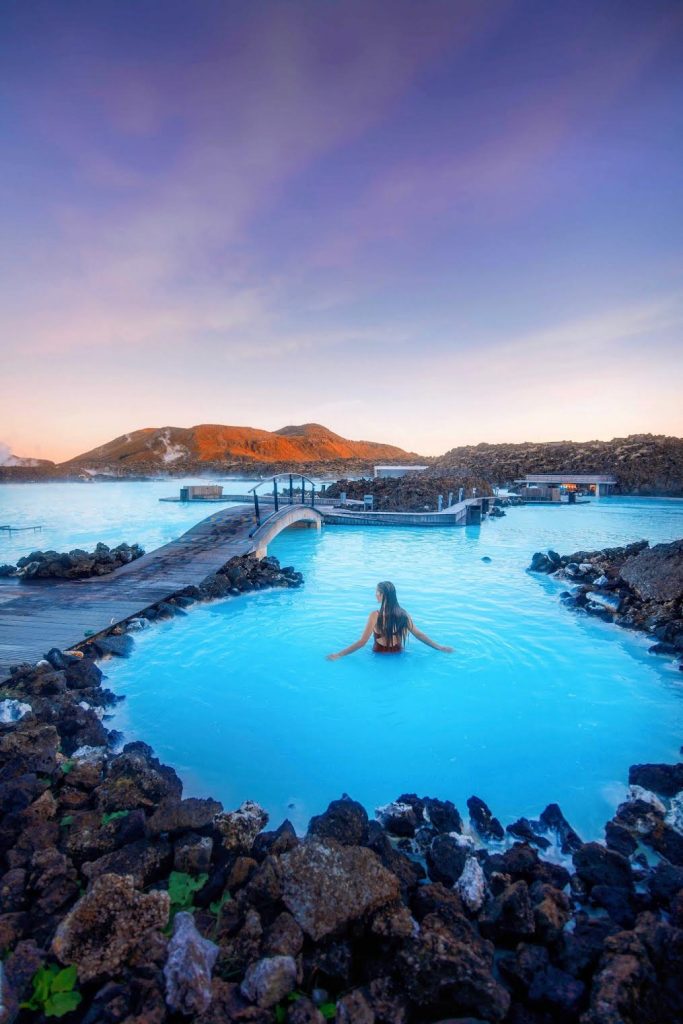 Bring A Credit Or Debit Card With A PIN
Carrying around cash during your trip is largely unnecessary unless you're planning on tipping your tour guides. While it certainly doesn't hurt to take out a small amount of Icelandic krona, your credit or debit card will be your best friend.
You likely already carry your credit or debit card around with you, but the real kicker that makes this one of the most important Iceland travel tips to keep in mind is that your card must have a PIN. You can use your card nearly everywhere including grocery stores and restaurants, but in order to fill up at the gas station, you have to be able to input a PIN.
There are alternative options such as buying a prepaid gas card or paying with cash at select stations, but if you own a card with a PIN we highly suggest using your credit or debit card to keep things simple.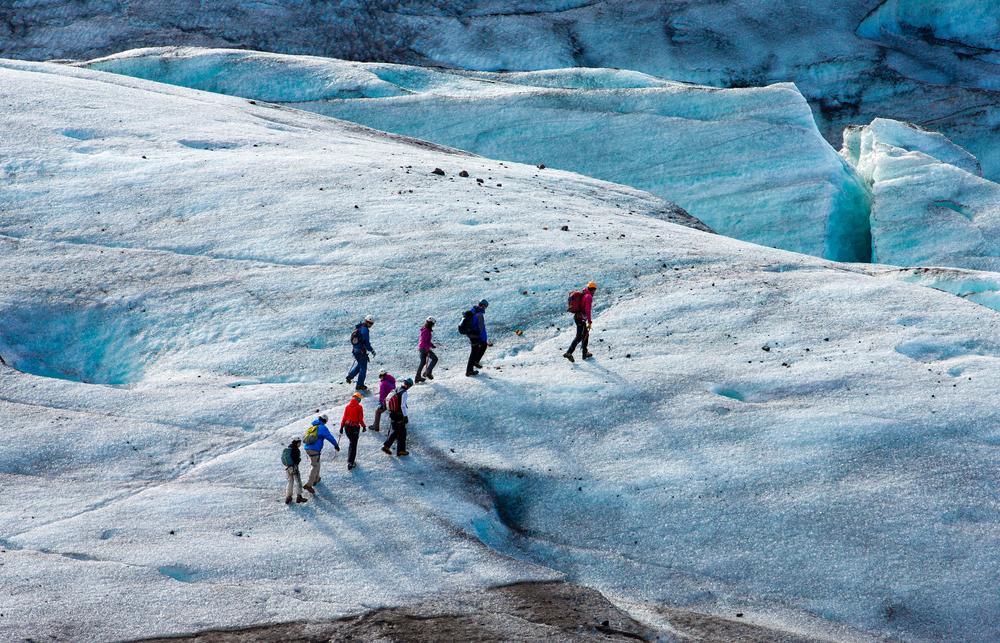 Don't Take Risks When Driving
While Iceland's paved roads are fairly easy to navigate in the summer, they become particularly tricky and sometimes dangerous in the winter months when the roads turn icy. It's at that time of year that many of the more remote roads around the island are closed down because they become impassable or too dangerous to drive.
It's critical that you check the road conditions before heading out on your next adventure. While search and rescue teams are available to come to your aid should you absolutely need them, you never want to put yourself in a situation where you might have to rely on them.
One of the most common situations that need rescuing is when tourists are overconfident and reckless with their driving. Whether that means crossing the river in a dangerous place, trying to drive too fast on a pot-hole-filled, rocky highland road, or being too stubborn to stop and wait out a snowstorm, these kinds of incidents are all too common.
Iceland's weather changes sometimes by the minute so one of the best Iceland tips we can offer is to constantly monitor the weather. If you're patient, the weather is sure to clear enough for you to continue exploring safely.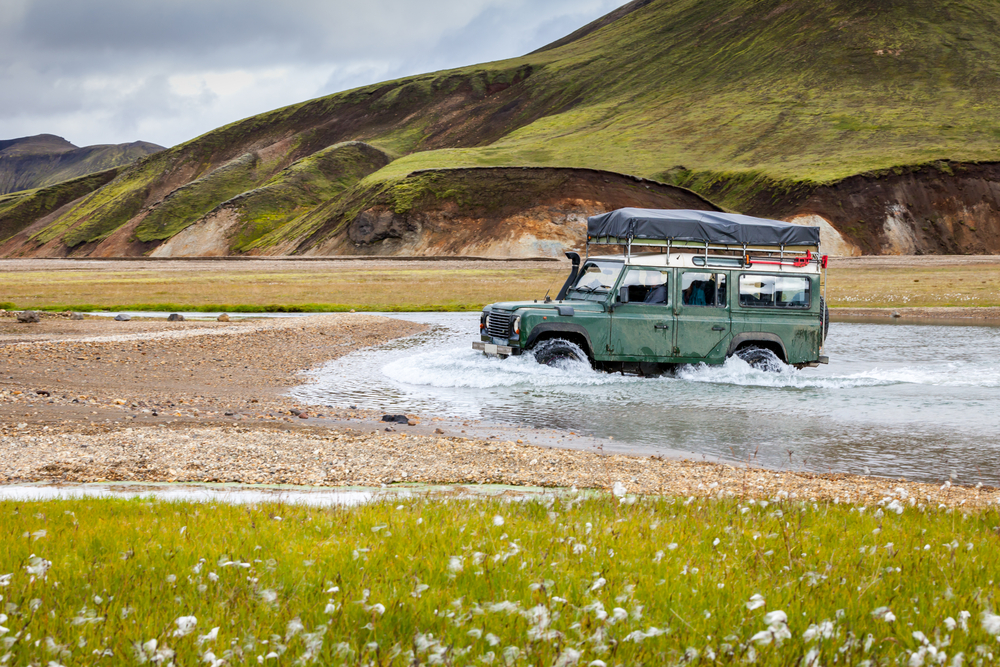 Explore Beyond The Tourist Hot Spots
When planning a trip to Iceland, don't limit yourself to the tourist hot spots. The Golden Circle, which includes the Gullfoss Waterfall, Strokkur Geyser, and Thingvellir National Park is Iceland's most popular tourist route, but it's not the only route worth taking while visiting the country.
Iceland's beauty extends well beyond the capital and some of its most jaw-dropping stunners are hidden gems. The tourist stops along the Golden Circle are great introductions to Iceland's natural landscape, particularly if you're short on time, but if you have the opportunity, we highly suggest exploring beyond the most famous locations.
Think of gazing at the reflection of the dramatic jagged Vestrahorn mountain, or watching the puffins from the Látrabjarg cliffs in the Westfjords. Perhaps you can end the day soaking in the Drangsnes hot pots while gazing out at the oceans. You'll miss so much if you don't expand your horizons and explore all that the country has to offer.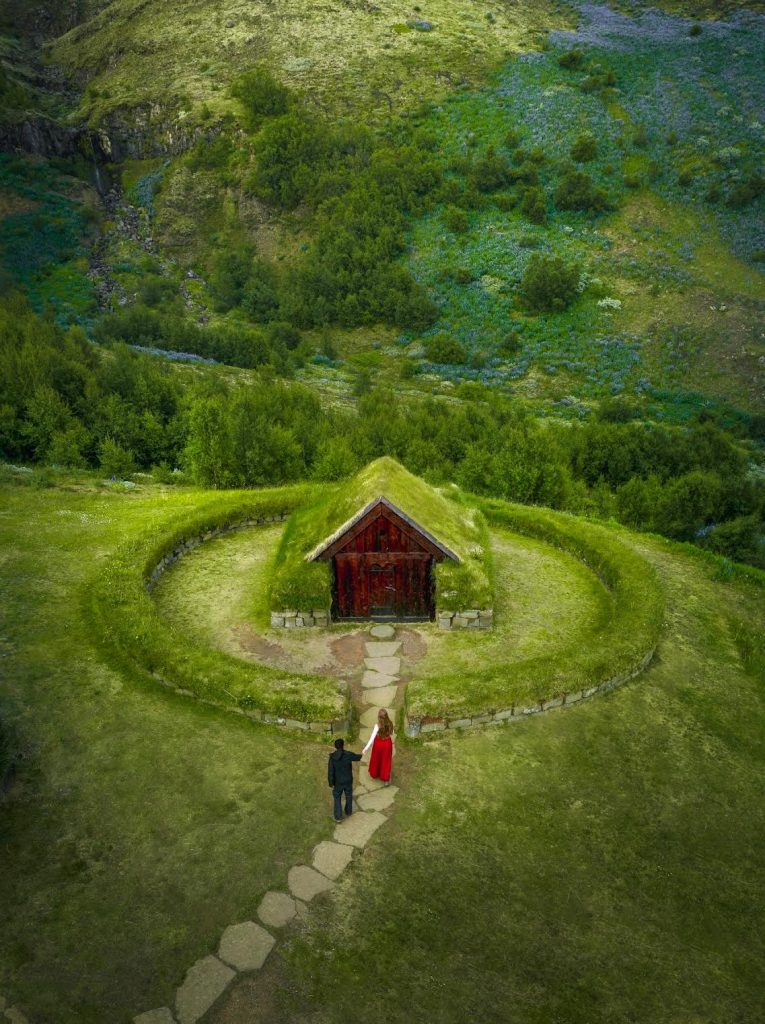 Set Realistic Expectations For Northern Lights Hunting
So you've planned a winter vacation to the land of fire and ice and are anxious to see the spectacular Northern Lights show during your trip. You might have the great fortune of experiencing a once in a lifetime evening of watching the green and purple lights dance in the sky above you, but the reality is it's equally likely you'll leave having never seen the Northern Lights at all.
One of the best Iceland travel tips for winter that we can give you is that the Northern Lights are fickle. Like anything in nature, they march to the beat of their own drum and require the perfect conditions to be visible. It's also possible that you might see a faint hint of the lights that are far less spectacular than the vibrant streaks of light you've seen in photographs online.
Many tourists come to the country assuming that as long as they arrive between September and April they're guaranteed to see the Northern Lights. This unfortunately is just not the case. Even venturing out with a tour guide who hunts the Northern Lights for a living won't guarantee that you'll see them. The main thing you have to keep in mind is it's absolutely not the fault of the guide. That's just nature for you.
We sincerely hope you'll have the luck and pure joy of seeing the Northern Lights during your visit. We suggest tracking the aurora activity and venturing out to a dark sky area to give yourself the best chance of seeing them. The Northern Lights are notoriously elusive however, so please set your expectations accordingly.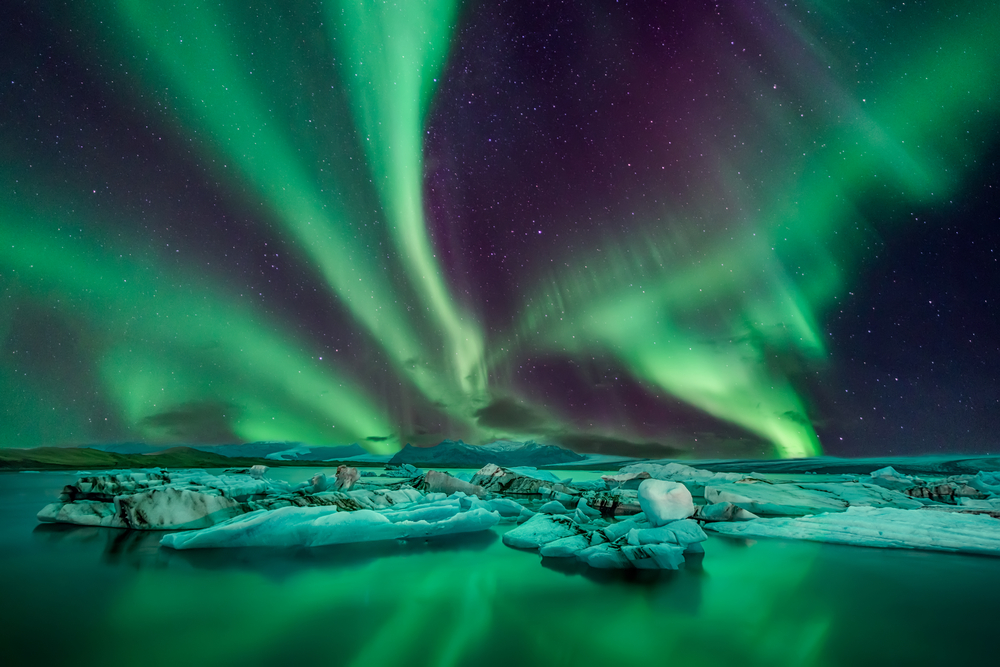 Don't Eat Out For Every Meal
Food at restaurants, like most things in Iceland, tends to be incredibly expensive. You might find it's worth it to go out to eat whether you're enjoying wonderfully prepared, authentic Icelandic dishes or are feasting on the best Indian food or sushi the country has to offer. Or maybe you're just really in the mood for a solid burger or delicious thin crust pizza and aren't in the mood to cook.
How much money you're willing to spend is entirely your own decision. If however you're hoping for some travel tips for Iceland that will save you save a few bucks or you just enjoy cooking your own food, then heading to the grocery store to find what you need to prepare your own meals is potentially a great option.
Picking up food from the grocery store can also be a great option for road trips. You can prepare snacks or lunches to bring along with you to maximize your time out in nature and avoid having to search for restaurants in small towns. Bonús, Kronan, and Nettó will be your best, least expensive grocery store options, while the more expensive Hagkaup offers longer hours and a larger selection of goods.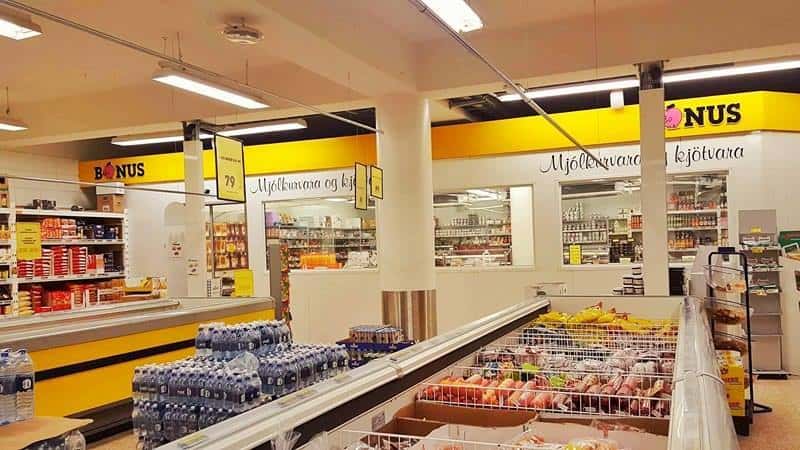 Visit Iceland On An Icelandair Stopover
Perhaps you have a trip planned to a European country but have always dreamed of visiting Iceland. You're in luck because as long as you fly Icelandair across the Atlantic, you can stop in Iceland for no additional cost for 1-7 days. And just like that, you can have the best of both worlds.
Who doesn't enjoy trips for traveling to Iceland that save you money? This way you don't have to go out of your way to make a special trip to the land of fire and ice. Icelandair started the stopover as a way to promote tourism and as a result, it's been drawing people in from around the world ever since.
Whether you're just stopping in for a day to see why everyone's raving about the Blue Lagoon and to find out what the Golden Circle is, or you're gallivanting around the island for a week experiencing as much of the dramatic, awe-inspiring natural landscape as you have time for, you're in for a real treat.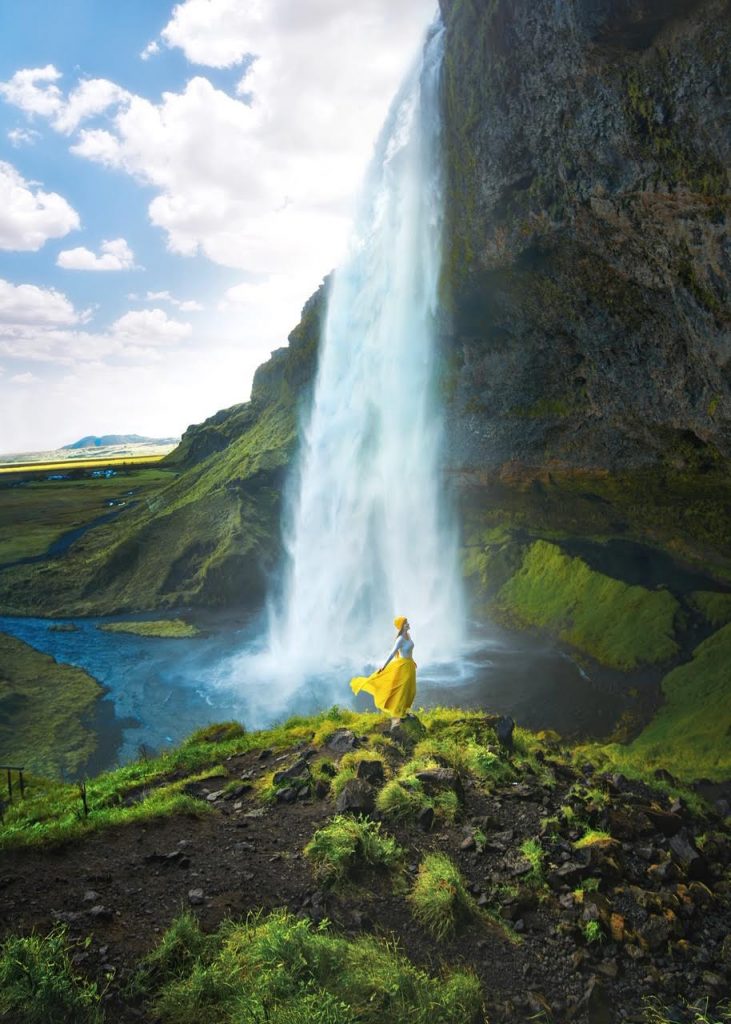 Take Advantage of the Midnight Sun
There are many things about summer in Iceland that attract tourists, and the midnight sun has to be on that list. Have you ever been on a vacation where you're having a blast and wish there was more time in the day? You'll never have this problem during the summer in Iceland.
One of the best Iceland travel tips we can offer is to take advantage of the midnight sun. The midnight sun refers to the fact that during the summer months the sun almost never sets and hovers low in the sky before rising again. This means endless hours for adventures.
Consider heading out for a late-night hike, or maybe go for a drive to a remote hot pot and soak in the warm water as the beautiful landscape around you glows with a soft light. It's thrilling and magical to be out at midnight enjoying this unique country.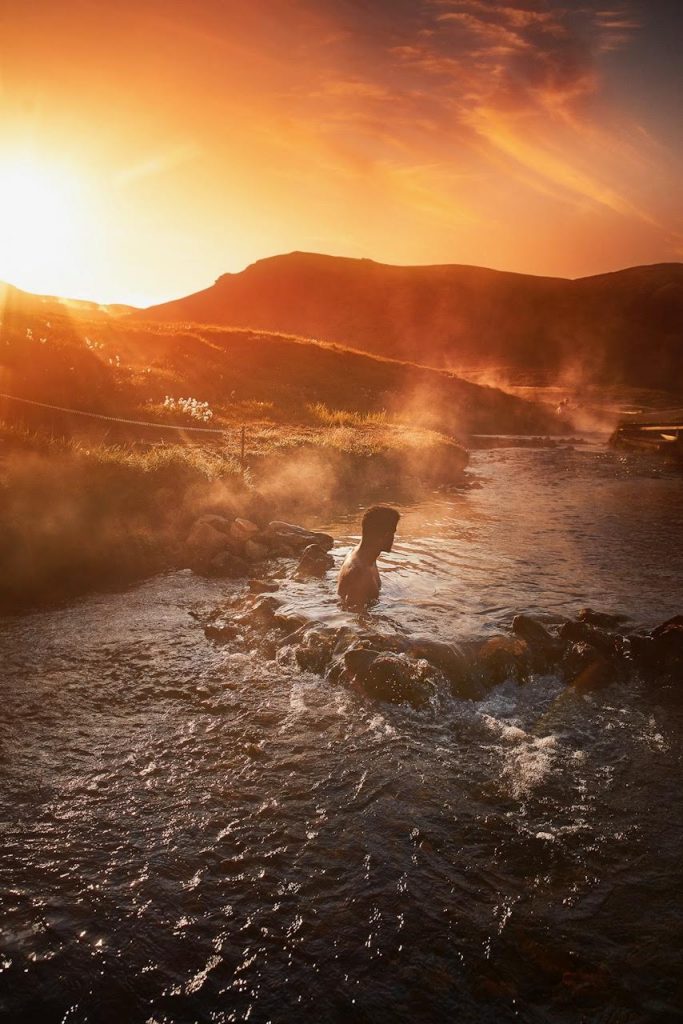 Properly Navigate The Roundabouts
You would think that basic traffic rules such as navigating roundabouts (which we have here in the US) would be pretty self-explanatory, but it happens to be a common cause of accidents among tourists, and therefore is on our list of things to know before going to Iceland.
Iceland's roundabouts have an inner lane and an outer lane and the inner lane always has the right of way. Accidents tend to occur when locals try to exit the roundabout from the inner circle knowing they have the right of way, and tourists continue driving on the outer circle assuming the cars on the inner circle have to yield to them.
The only reason you should be in the outer lane is if you are taking the first exit in the roundabout. Otherwise, you should always be in the inner lane to help traffic flow smoother and make the exit more seamless.
Always use your indicator when exiting a roundabout to make it obvious to the vehicles around you that you're making your move, and never switch lanes once you're in the roundabout. Roundabouts are incredibly efficient when everyone knows the rules, but can be dangerous when there's confusion, so make sure you understand the rules ahead of time to keep things simple and safe.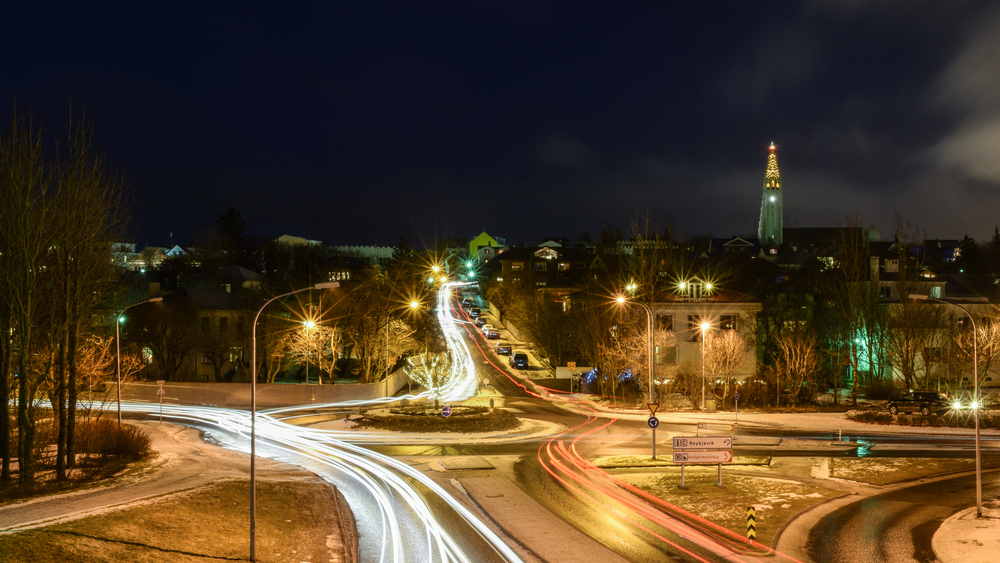 Bring Your Bathing Suit
As you step out of the airport into the chilly Icelandic air you might be wondering why we've suggested you bring a bathing suit. Believe it or not, this is one of the Iceland tips you'll be thankful you knew about ahead of time.
You may not be sunbathing on the beaches, but you'll certainly have plenty of opportunities to spend time in the warm waters of the pools and hot springs. Nearly every town in Iceland has a public swimming pool complex complete with one or more hot tubs of differing temperatures.
In addition to the public pools, the country is full of natural, geothermally heated hot pots, many of which are surrounded by some of the most picturesque landscapes you can possibly imagine. Think of yourself thawing out and relaxing in the warm water with a backdrop of the ocean and a striking mountain range while lacy snow falls around you. Sounds pretty perfect, doesn't it?
If you've begun planning a trip to Iceland you've likely heard of the famous Blue Lagoon or perhaps the Secret Lagoon or the Myvatn Nature Baths (which are considered the Blue Lagoon of the north). All of these and more are perfect excuses to whip out your bathing suit. Rain or shine, any time of year, bringing a bathing suit to Iceland is always a good idea.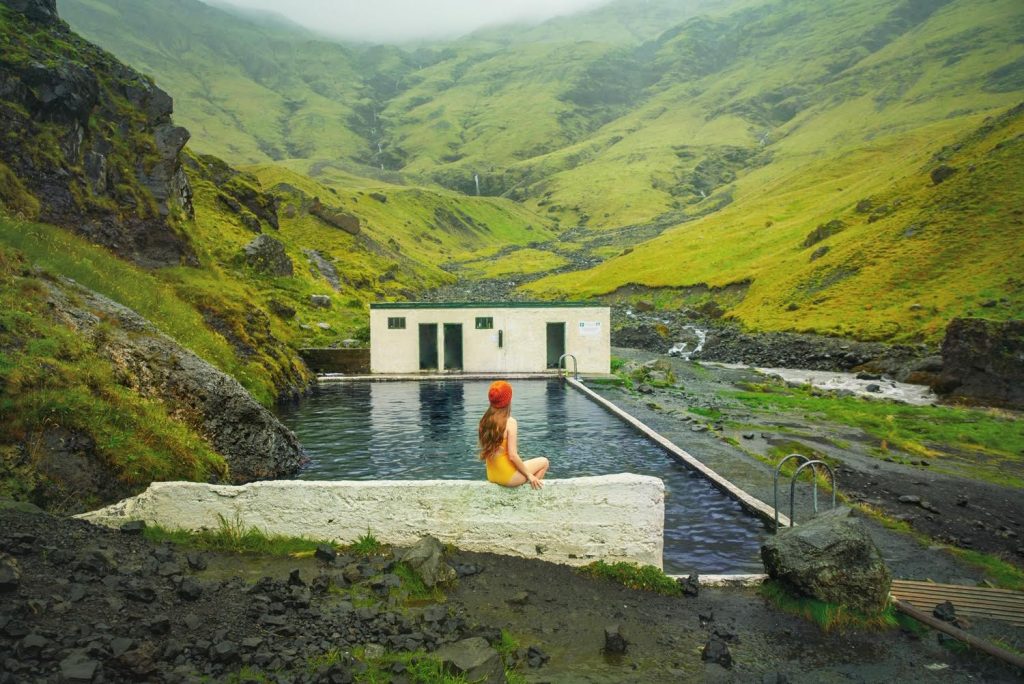 Watch Out For Sneaker Waves At The Beach
All of our tips for travel to Iceland will make your vacation better, but this one might actually save your life. Reynisfjara Beach with its dramatic walls of basalt columns and black sand is a tourist hot spot along the south coast, but its waves can be particularly dangerous.
This beach is known for its sneaker waves, tall, powerful waves that often "sneak" up without warning stretching far onto the beach. These waves have swept up many tourists injuring some and even taking the lives of others. Best case scenario you get out and walk away freezing cold having to buy a new phone and camera.
Because the Reynisfjara black sand beach is so picturesque, it inspires many tourists to take out their cameras to capture the magnificent landscape. But by turning around to photograph your friend on the basalt columns you're at risk of being caught off guard by a sneaker wave.
Signs at the beach warn tourists of the dangerous waves. They're there for a reason. Enjoy the beach but be vigilant and stay safe.
Don't Refer To The Icelandic Horses As Ponies
This is one of those travel tips for Iceland that may seem like a joke but when you find yourself insulting a local, it won't seem so funny anymore. Though small in stature, these wonderfully unique Icelandic horses are definitely not ponies (no offense meant to ponies).
Though the stature of the Icelandic horse technically lands it under the umbrella of a pony, its strength, fortitude, and spirit forged from the harsh Icelandic landscape it lives in is what sets it apart.
The Icelandic horse is not only unique because of the landscape it's had to thrive in but because it also boasts an additional gait that other horses don't have called tölt. This particular gait, where only one hoof touches the ground at a time, is extremely conducive to smoother riding.
Though Icelandic horses can leave the country, they can never return, and no horses of any kind can be imported into the country which means every Icelandic horse you see during your visit is as pure Icelandic as they get. So while the horse itself may not know to take insult at your attempt to liken it to a pony, its owner certainly might because there's nothing like the mighty Icelandic horse.
Don't forget to check out our list of the best horse riding tours in Iceland!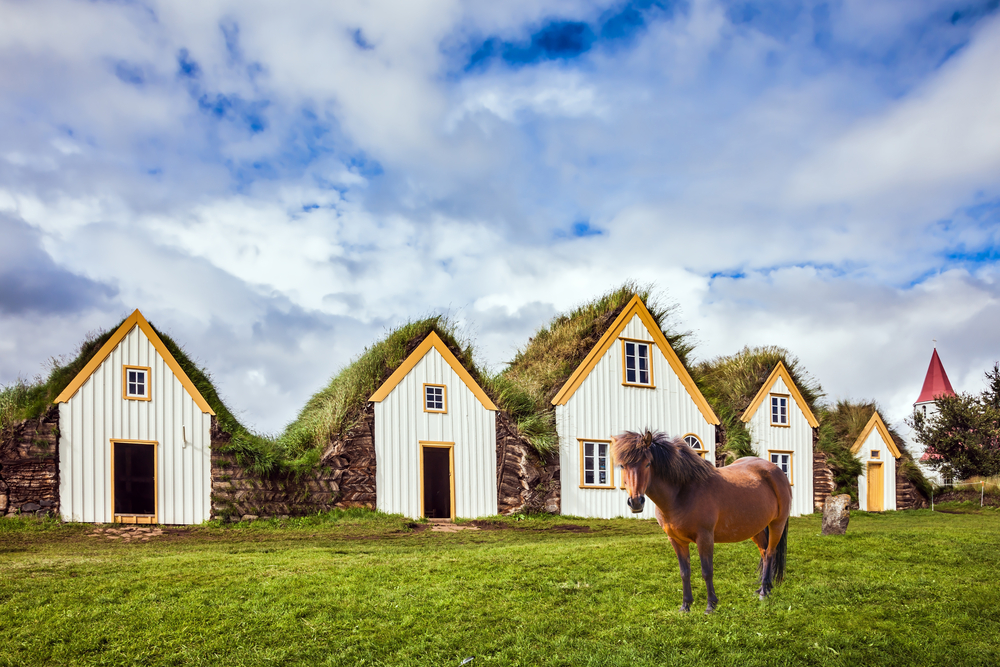 Plan Where You'll Stop For Gas On Long Drives
One of the best driving tips for visiting Iceland that we can give you is to plan out where you'll stop for gas ahead of time. The further you get from Reykjavik the towns are smaller and sparse which means fewer options for gas.
If you're starting your adventures or road trip in or around Reykjavik and are a Costco member (US memberships are valid in Iceland) we suggest visiting Iceland's one Costco in Hafnarfjörður to fill up your tank to full for the least expensive price.
After that, it gets a bit tricky. We suggest searching for gas stations around Iceland in Google Maps and deciding where it makes the most sense to fill up. Don't pass up gas stations along the way thinking you might be able to just narrowly make it to the next one. This is a scenario where "better safe than sorry" definitely applies.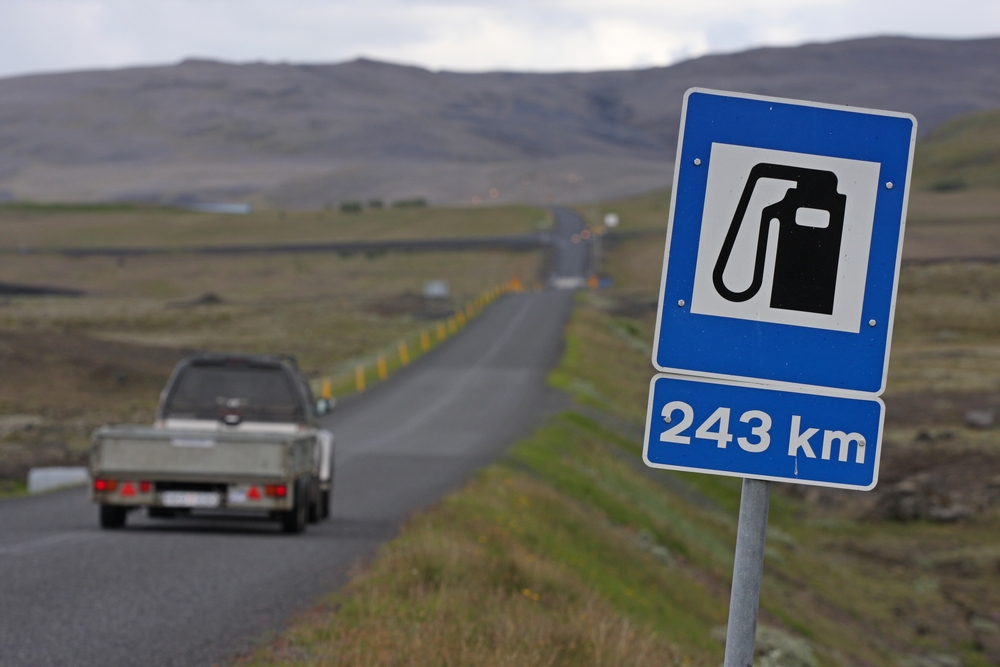 Know How To Make The Most Out Of Any Trip Length
Iceland's jaw-dropping landscape is vast and all worthy of exploration but you don't have to cover every inch of it to have a fantastic, memorable trip. One of the best Iceland travel tips we can offer is to book your ticket to the land of fire and ice no matter how much time you have to spend there.
If you have weeks to roam the country and circle the entire Ring Road, then great! But you can also accomplish so much and see many of Iceland's highlights in just a few days.
You'll start of course with the iconic Golden Circle that includes Gullfoss waterfall, Strokkur geyser, and Thingvellir National Park as well as other optional stops along the way such as Kerið crater and the Secret Lagoon. From here you can tackle the south coast and feel the spray from the dramatic Seljalandsfoss and Skogafoss waterfalls before continuing on to the Reynisfjara Black Sand Beach, Fjaðrárgljúfur Canyon, and Jökulsárlón Glacier Lagoon.
All of these stops can be reached on day trips from Reykjavik making them perfect routes for shorter vacations. You don't have to venture far to get a taste of Iceland's unique beauty. So don't forgo a trip to Iceland because you're short on time. Any amount of time is the perfect amount of time.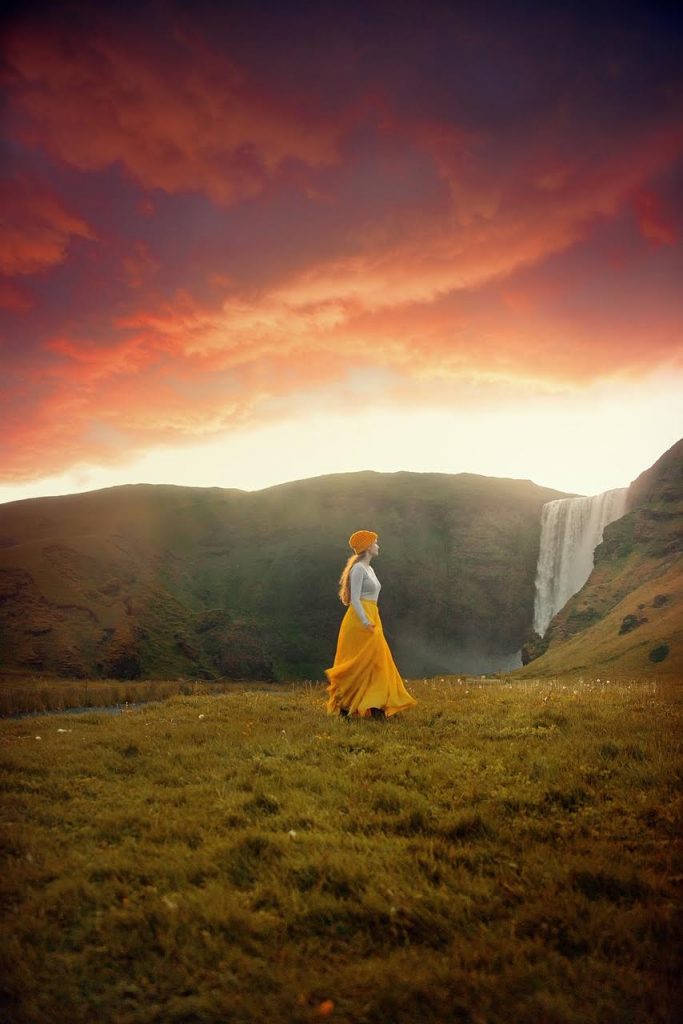 Shop At The Cheaper Grocery Stores
So you've taken our Iceland travel tips into account and decided to go grocery shopping as an alternative to eating out every night. What now?
Bónus is the cheapest and most popular grocery store chain in Iceland. The bright yellow signs with a pink piggy bank over the name make the stores hard to miss. The one downside is they tend not to open until 11am and many close sometime around 6:30pm.
Kronan and Nettó are the next most reasonable options with longer store hours and only minimally higher prices. Nettó even has some store locations that are open 24 hours.
If you're less concerned about the price of the groceries and are looking for a huge selection of goods and long (sometimes 24 hour) store hours then there's no better place than Hagkaup.
Really, it's hard to go wrong with any of these four chain stores, but if you're wondering what to avoid, we suggest steering clear of the 10/11 stores unless it's your only option. They're expensive and mediocre.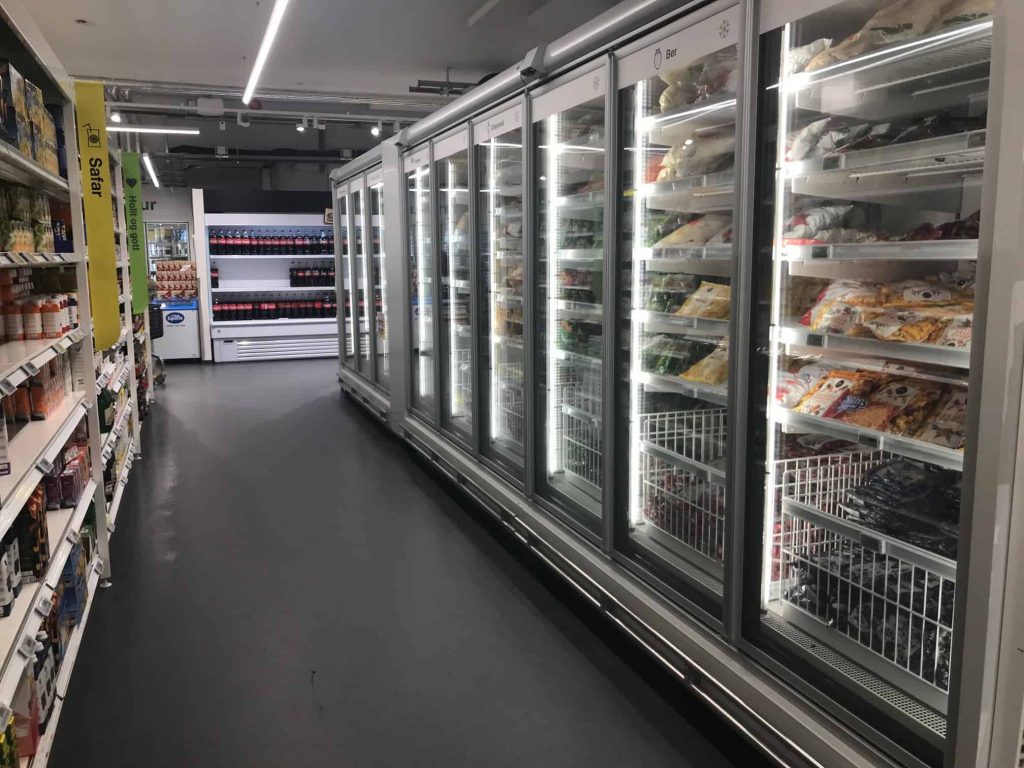 Don't Stop Along The Side Of The Road
More than one of our Iceland travel tips revolve around driving because knowing how to navigate Iceland's roads is critical to your safety and the safety of others. Stopping along the side of the road in the middle of a road trip is one of the biggest mistakes tourists make when driving.
We understand the urge to pull off on the side of the road. After all, everywhere you turn there seems to be another natural wonder just begging to be photographed. But this is one of those moments where you'll have to just soak it in with your eyes as you drive by.
Iceland's roads tend to be narrow with no shoulder room on the side. This makes pulling off on the side of the road particularly dangerous as there's really nowhere to pull off. Instead, you're creating an obstacle for other drivers to navigate around and are putting yourself in danger by being so exposed in the road.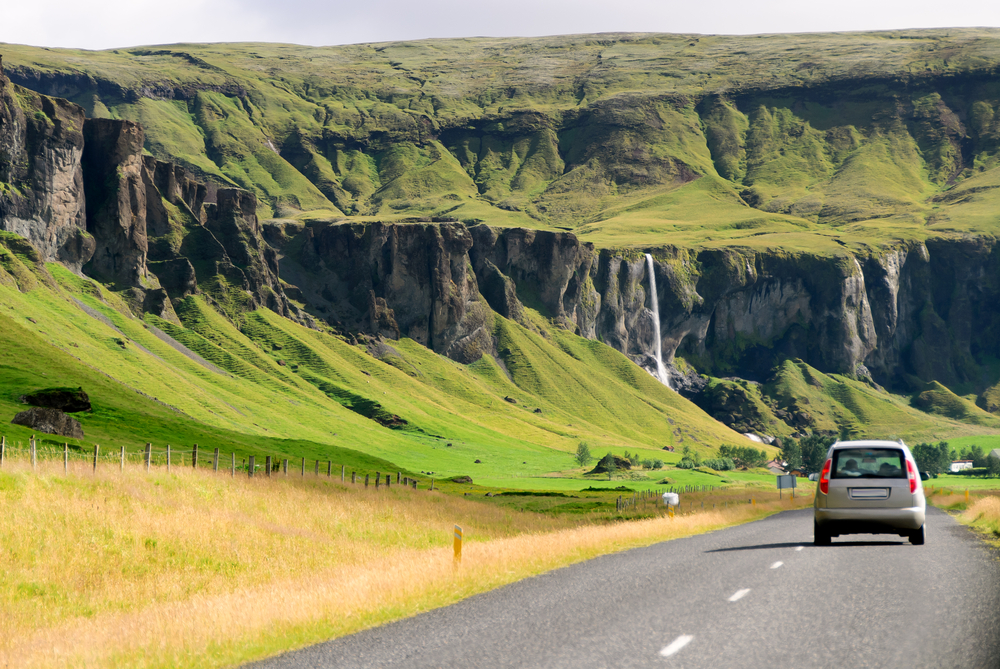 Tipping Is Not Necessary
Many of us have grown up in countries and cultures where tipping at a restaurant or a bar is expected. In fact, it would be particularly insulting to not tip or tip under a certain amount.
This is not the case in Iceland. One of the most important things to know before going to Iceland is that tipping is both not necessary and not expected. The prices are already marked up to include what you might have otherwise left as a tip. This is one of the many reasons why you don't need to take out loads of cash when you arrive in the country.
That being said, workers will not be offended if you tip them, and in some cases such as after an exceptional tour led by a particularly knowledgable and friendly tour guide, you might decide you'd like to leave a tip to show your appreciation.
Just know that at no point during your vacation are you obligated to tip. You'll already be dishing out a lot of money during your trip so there's no need to empty your wallet further unless you're feeling particularly generous.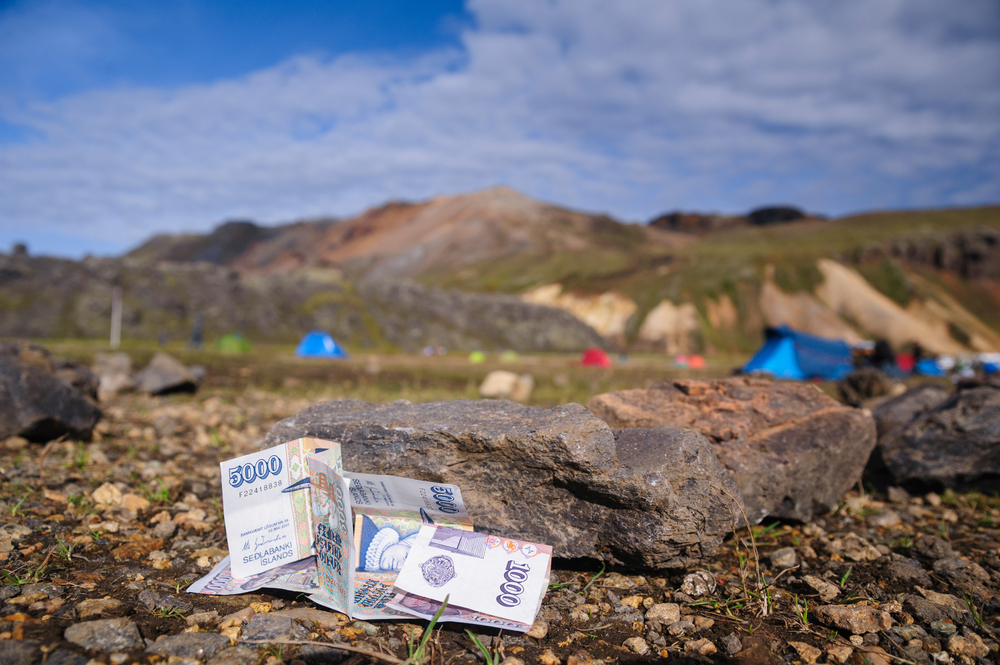 Rent A 4WD If Traveling On F Roads
When you're planning a trip to Iceland and deciding on a rental car, think about where you'll be driving during your trip. Many of the roads to Iceland's major tourist attractions are paved making them relatively easy to navigate in the summer months.
If you're sticking to Reykjavik, the Golden Circle, or much of the south coast and the main Ring Road, you can get away with renting a 2WD vehicle and save some money in the process. If however, you plan on venturing into the highlands on the F roads you'll need to rent a 4WD.
F roads are rocky, uneven, sometimes involve river crossings, and are tricky to navigate even under the best circumstances. Some of Iceland's most spectacular wonders are reached through F-roads. It's entirely worth the bumpy journey to explore what the highlands have to offer, just make sure you're properly prepared heading into your adventure.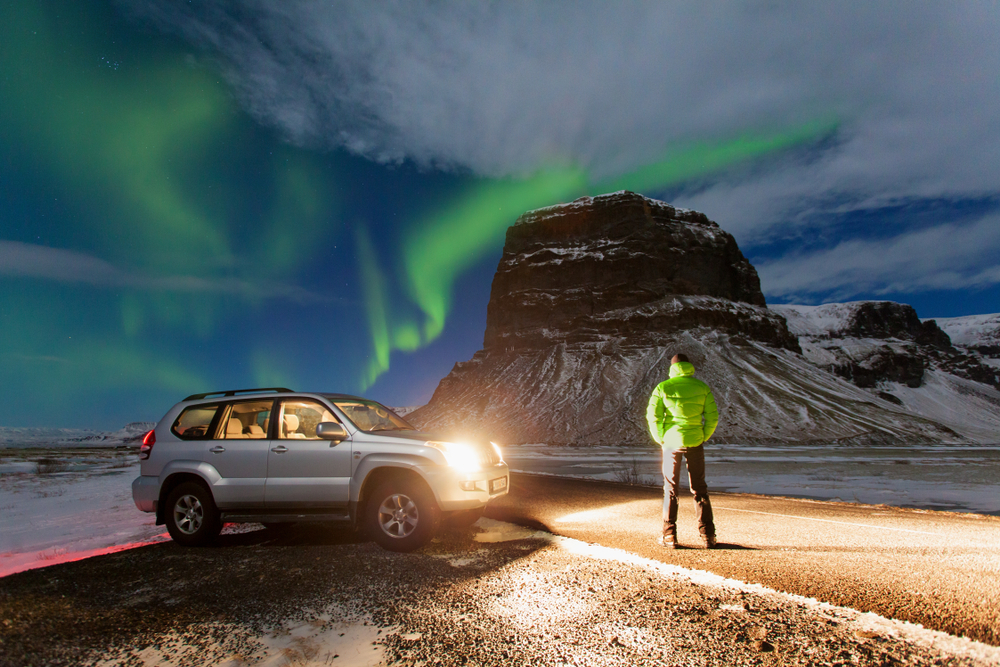 We're thrilled you've chosen to explore the stunning natural landscape of Iceland. You're in for a memorable experience that will only be made better by keeping these Iceland travel tips in mind as you tackle your next great adventure.
If you have any questions or comments as you plan your trip, feel free to let us know in the comments section below.