Are you thinking of visiting some of the museums in Iceland and wondering where to start? We have you covered! In this article, we will walk you through the best museums in Iceland, and tell you all you need to know about the Reykjavik museums.
Planning your trip to Reykjavik last minute?
Make sure to book ahead! Hotels and tours often sell out the closer you get to your trip. Here are our top picks for Reykjavik!
Top Experiences And Tours In Reykjavik:
Top Hotels In Reykjavik:
Iceland might not be the first place that springs to mind when you think of museums however Icelandic history is so rich it should really be of no surprise. There is more to Iceland than the epic landscapes, crashing waterfalls, and incredible lagoons.
The museums in Iceland are also a perfect place to go when the weather takes a turn for the worse. They are a great way to avoid bad weather and learn about Icelandic culture.
The country has a fascination past going back centuries. Yes, the Vikings played a big part but you might be surprised how many cultures have influenced the county we know today.
And as only Iceland can it does things differently how about the only penis museum in the world, yes it is in Iceland.
Most of the museums are concentrated in the capital but there are ones to be found further afield and we have tried to include a selection of those here.
So are you ready to see which museums in Icleand we have chosen for you? Grab a chair and a cup of hot tea and let us walk you through some of the best Iceland museums.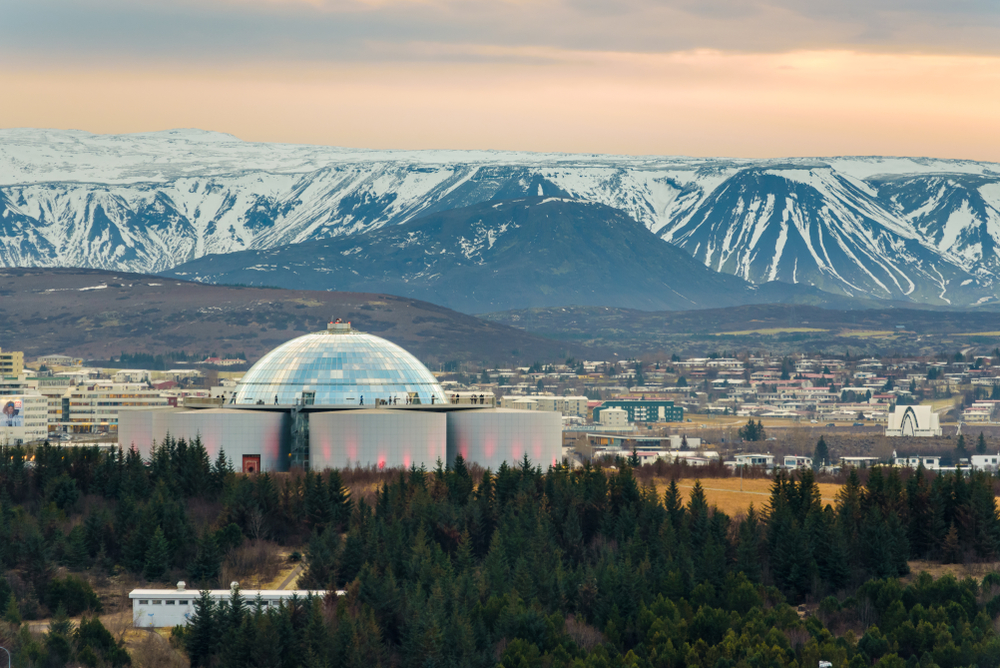 15 Best Museums In Iceland You Shouldn't Miss
The Icelandic Punk Museum – Reykjavik
Yes, when it comes to museums in Icleand there are certainly different and eclectic. If you thought Icleand was just about Vikings this museum will change your mind.
The Punk Museum gives you a sense of some of the more modern Icelandic culture. Through an extensive collection of memorabilia and souvenirs, this museum tells the story of this country's music.
It features music from the punk roots in this country all the way to modern sensations that have taken over the world. Bjork of course the one most of us are familiar with.
Music is important to the Icelandic people and this museum is a dedication to that passion. This is one of the museums in Reykjavik that is well worth a visit.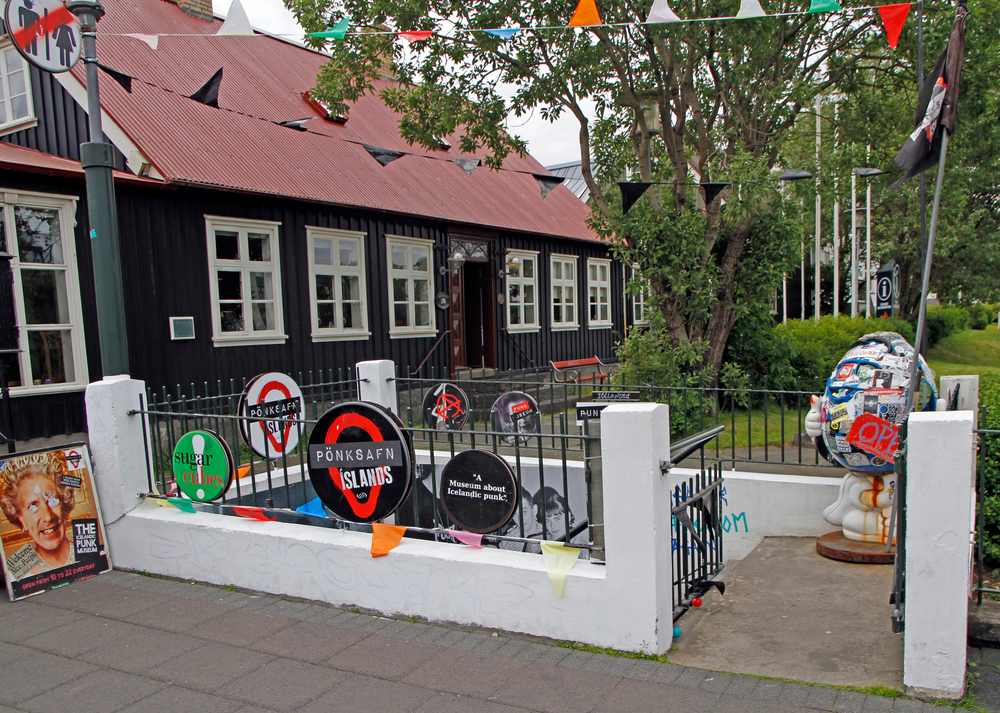 National Museum Of Iceland – Reykjavik
If you want to learn about Icelandic life through the centuries then this is one of the museums in Reykjavik for you. Everything related to Iceland is included in this museum.
The museum tells the story of the nation from when the Norse settlers first arrived, It covers cultures, costumes, trade, religious beliefs, and of course the Vikings. If it was significant and happened in Iceland it's covered in this museum.
The exhibits are accompanied by audio displays and graphics which tell fascinating stories. If you love history and can only visit one of the museums in Iceland make it this one.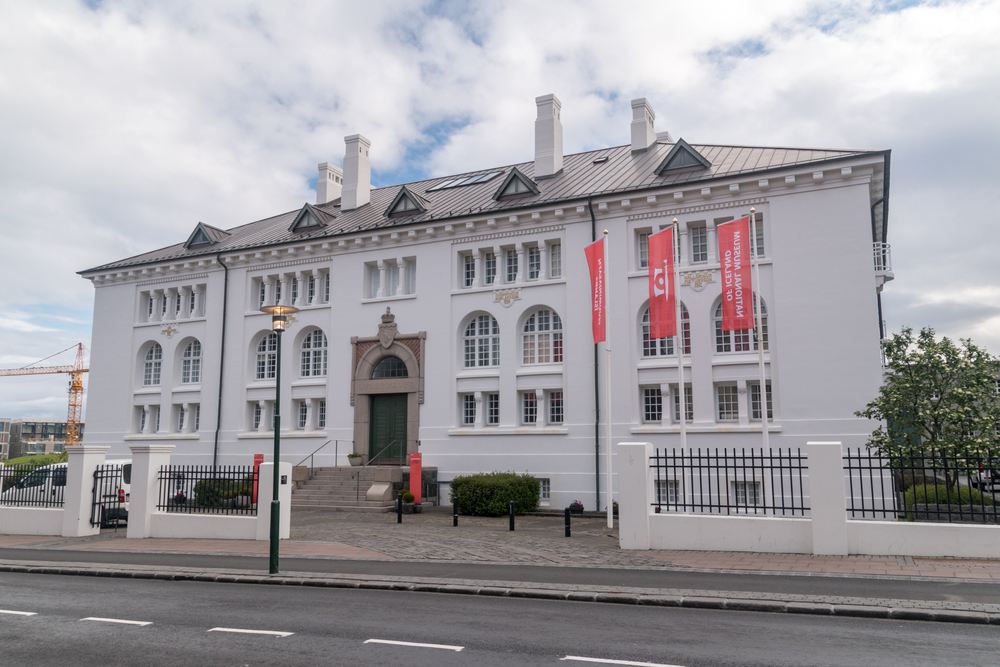 The Shark Museum -Bjarnarhöfn
On the northern side of the Snaefellsnes peninsula is The Shark Museum. Here you get a real down-to-earth experience with the owner and curator.
You will learn about the local Greenland shark from which traditional Hakarl is made. This farmstead is still the region leading producer of Hakarl.
Hakarl is a Greenland shark that has been cured with a particular fermentation process and hung to dry for four to five months. It has a strong ammonia-rich smell and fishy taste
You will learn all about how this meat is caught, buried, hung, and prepared. And if you so choose you can sample some with a shot of Icelandic schnapps Brennivin.
There is a wealth of shark memorabilia on display here as well as ancient fishing boats and tools. So if you fancy something a little different why not take a trip here to try some fermented shark.
Whales of Iceland – Reykjavik
Well if there is a museum for sharks it is only right that Whales get a look in too. This whale museum is the largest whale exhibition in Europe and is packed full of interesting whale facts.
Whales have played a huge role in local history and culture and Icleand is home to the most diverse whale population in the world.
Whales of Icleand contributes to the educational side of recent whale preservation by providing a place where people can learn about these magnificent creatures.
As well as endless whale information, you will also find educational exhibits and real-life-sized models. One of the Reykjavik museums that children will love.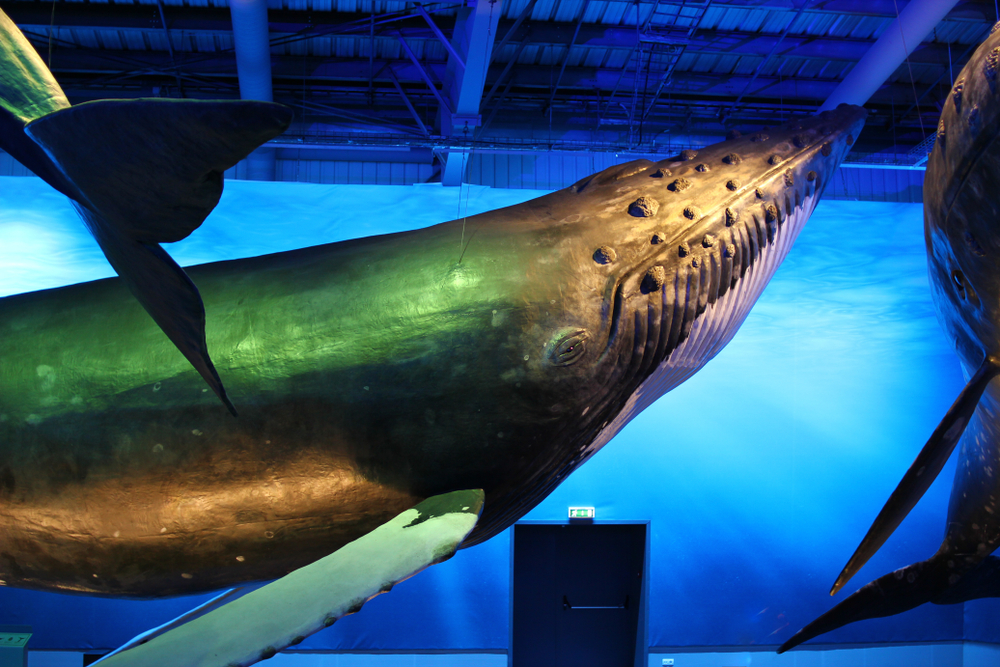 Icelandic Phallological Museum – Reykjavik
If you are looking for the bizarre and slightly odd then how about a museum dedicated to penises. Yes, this is the Icelandic Phallological Museum.
The museum houses the largest collection of penises or penis parts in the world. There are 200 penises on show here belonging to nearly all the land and sea creatures that are found in Iceland.
The museum has collected specimens from every mammal in Iceland, except humans, and displays them here.
While it might sound odd it's actually really interesting and we know you will find yourself engrossed in the little-known study of phallological. So if something different is on your agenda the Iceland penis museum might be just what you are looking for.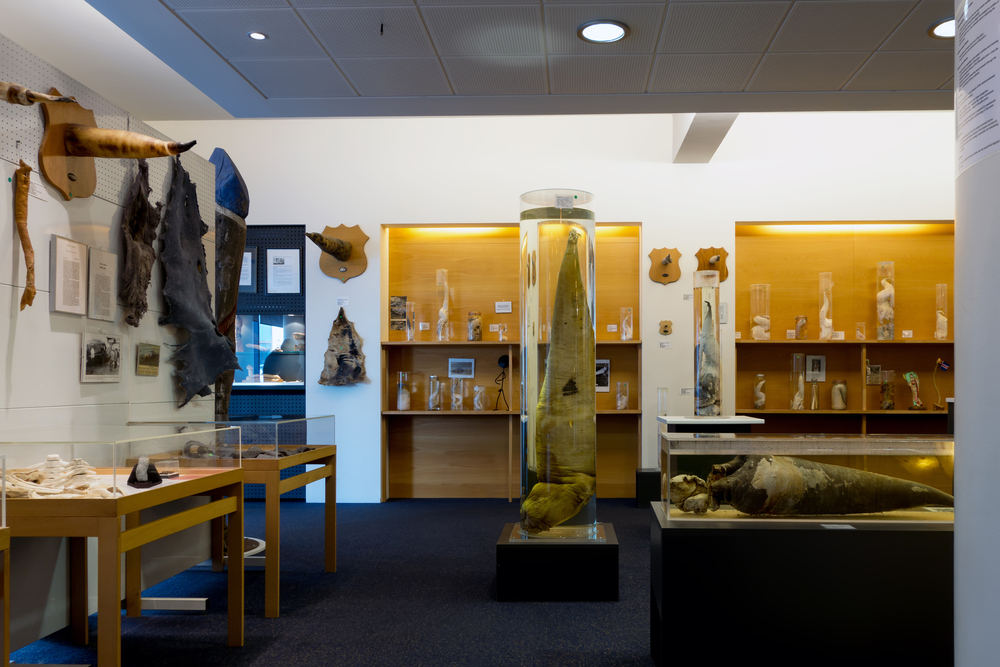 Museum Of Icelandic Witchcraft And Sorcery -Höfðagata
On the east side of the Westfjords region of Iceland is the Museum Of Icelandic Witchcraft And Sorcery. This museum tells the story of the 17th-century witch-craze in the area and how it is presented in folklore.
The history of sorcery in the area is contained here and it is a little creepy, to say the least. You will find zombies, milk-sucking demons, magical staves, and an invisible boy to name but a few.
You will learn about some of the witchcraft cases in the region and about the different types of witchcraft. What was unusual in Iceland is that most of that convicted of witchcraft were men.
It's quite a graphic, macabre museum however if you are into that you will absolutely love this place. It really is very interesting.
The National Gallery Of Iceland – Reykjavik
The National Gallery began operation in 1884 and is considered one of the best art museums in Icleand. It is the most visited historical museum in Icleand and showcases an extensive collection.
The collection here depicts the history of Iceland from the 19th to the 20th century. Exhibitions also show off the talents of Icelandic and internal artists.
Some of the most valuable Icelandic art is housed here. The Vasulka Chamber celebrates electronic and media art which feels very forward and Icelandic.
If you love art then this is the museum in Iceland for you.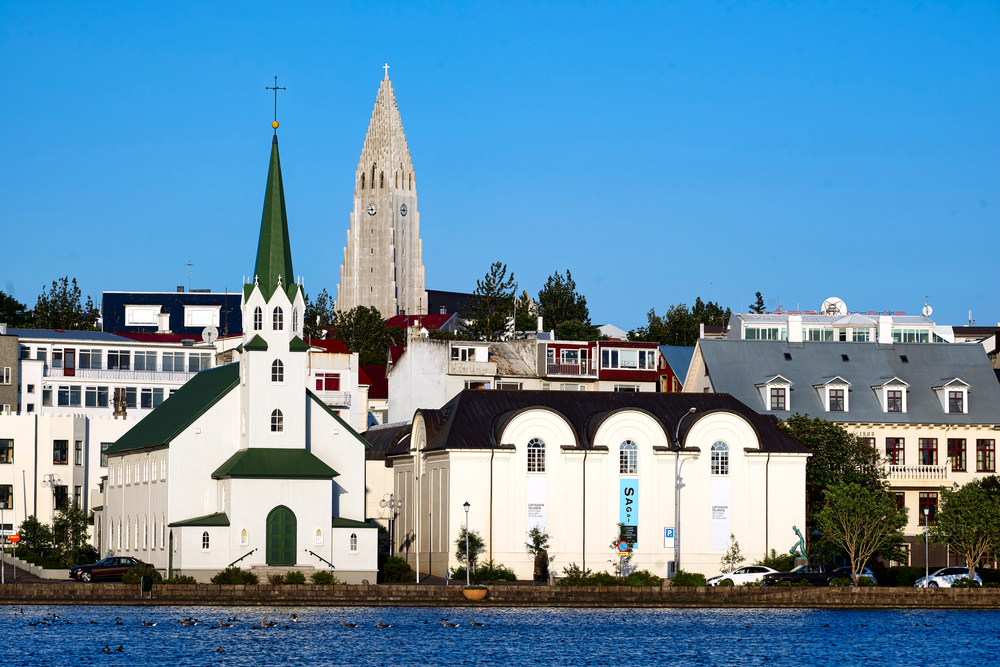 Viking World – Njardvik
If you are looking for a Viking museum in Reykjavik may I suggest you take a 40 minute trip to Viking World in Njardvik as it really is excellent? This is by far the best Viking museum in Iceland.
It's really close to the Blue Lagoon so why not combine it with a trip there. This museum really has got everything when it comes to Norse history.
The museum tells the history of the Vikings in this area, the good the bad, and the ugly. It showcases different exhibiti0ns about the Viking way of life.
The main attraction here is the life-size replica of a 9th century Viking longship. The ship is a replica of the Viking ship, Gokstad, discovered in a very well preserved condition in Norway.
If you love to learn all about the Vikings then this is the best museum in Iceland for you.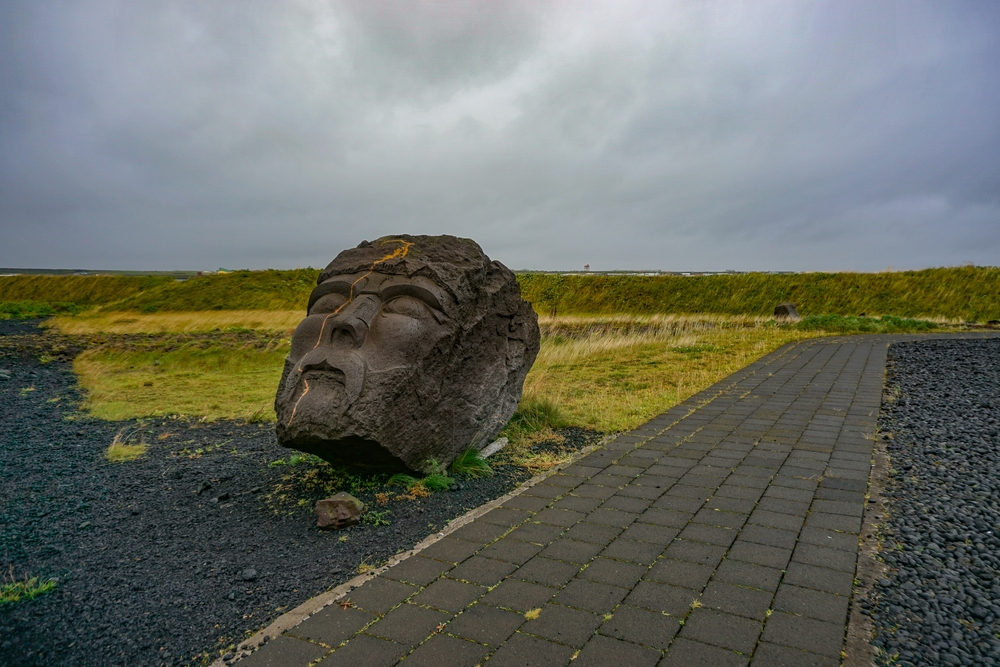 Lava Centre – Hvolsvollur
If you want to be immersed in Iceland's volcanic and seismic life then this is one of the best Iceland museums for you.
Off the famous ring road, The Lave Centre gives you a great place to visit if the weather is bad but also helps you make sense of Iceland's incredible volcanic landscape,
Through multimedia presentations, enormous models, and simulators you learn about eruptions, earthquakes, lava flows, and glacial floods. It really is a fascinating experience.
While you are here make sure you go up to the large rooftop platform from here you get a 360-degree view of Eyjafjallajokull, Katla, and Hekla volcanoes
This interactive high-tech museum will be a hit with all the family. Here you will learn why Icleand is the land of fire and ice.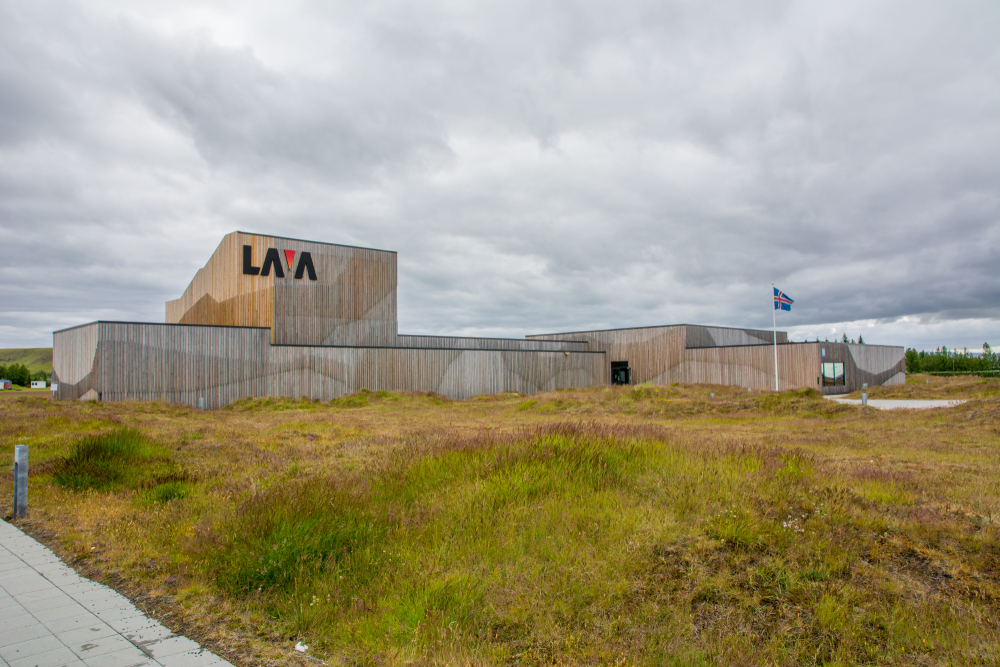 The Culture House – Reykjavik
One of Reykjavik's most prominent buildings a visit to The Culture House is a must. The building dates from 1906 and has had many guises including the location for the National Library, the National Archives, and the National Museum of Iceland
The building is now an exhibition space that houses temporary works from the National Museum and local artists. Its permanent exhibition Points of View offers insights into Icelandic culture from six points of view.
The building alone makes this location worth a visit and what's inside is the added bonus. One of the Reykjavik museums you don't want to miss.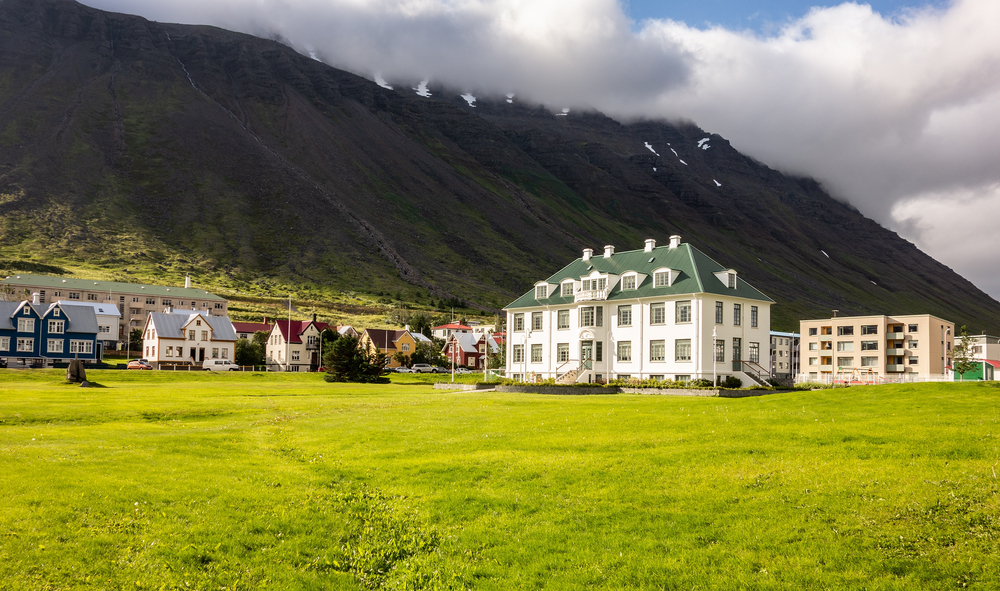 Herring Era Museum -Siglufjörður
So we know a museum dedicated to herring might seem a little odd, however in Icleand herring is often referred to as the 'silver of the sea'. Herring was an important business in these parts.
The Herring Era captures the glory days of what is known as the herring era and the impact it had on tiny towns like Siglufjordur.
There is a trio of exhibitions to enjoy here. The museum recreates the story of this era, another exhibition demonstrates the salting process done by the former herring girls, and the third allows you to experience a 1950s harbor atmosphere.
It's actually a really interesting day out with lots to see and do. Definitely, one of the museums in Icleand to add to your list.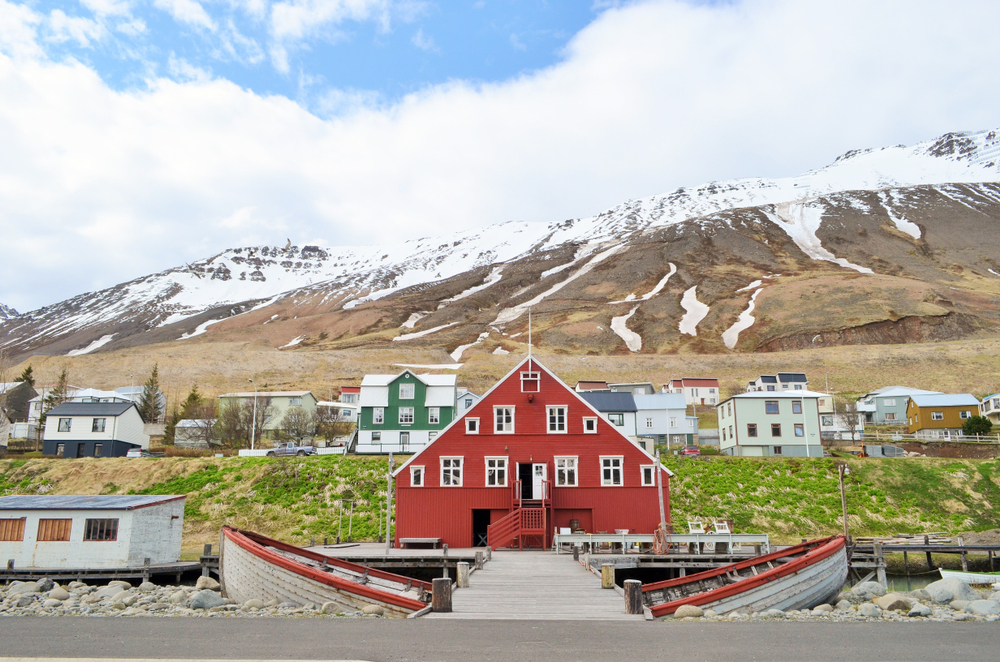 The Einar Jónsson Sculpture Museum – Reykjavik
Einar Jónsson was one of Iceland's first major sculptures and laid the foundations for artists to thrive in Iceland.
He offered his work as a gift to the Icelandic people on the condition they would build a gallery to display his work, hence The Einar Jónsson Sculpture Museum
He chose the location in Skolavorduhaed and described it as a 'desolate hill on the outskirts of town' towering above Reykjaví. The building he believed should stand out as a sculpture on the landscape.
It became Iceland's first art museum completed in 1923 and Jónsson and his wife lived in a penthouse at the top of the building. The garden became a purpose-built sculpture garden and is still open to the public today as well as the penthouse he shared with his wife.
If you are after something a little different and replacing then put this one on your list.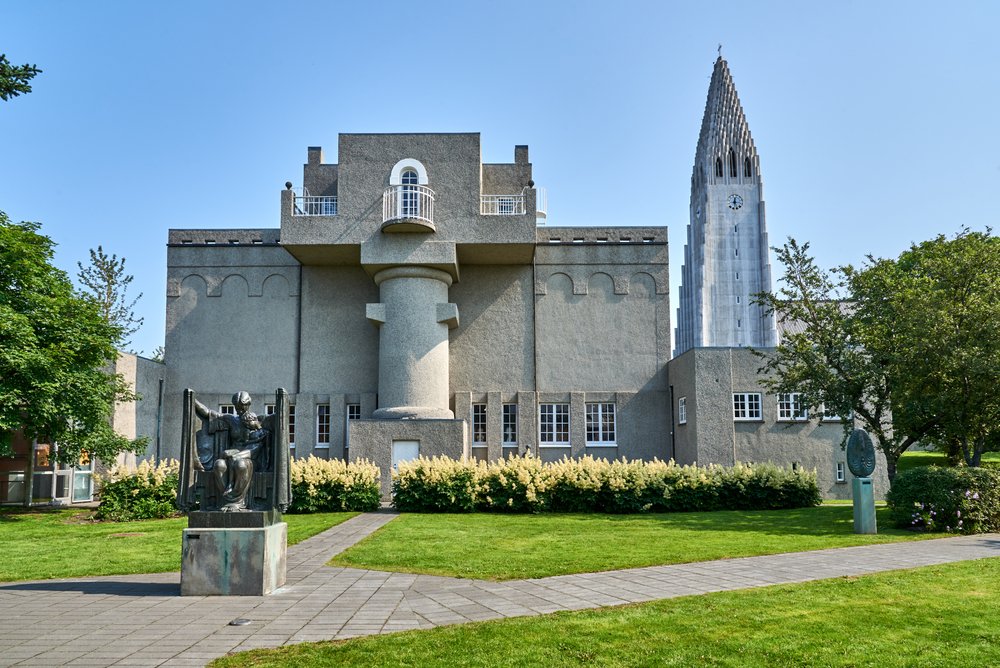 Árbær Open Air Museum – Arbaer
Curated by Reykjavik's City Museum but located in the city suburb Arbaer this museum offers a peek into Icelandic life.
It's unique in that you get to walk among a selection of preserved and replica buildings.
The museum takes an ethnographic look back through history and shows what it was like for the early Norse settlers. The homes go all the way from the medieval to the 20th century so there is a lot to investigate.
The staff is all in costume to add to the authenticity and this museum really does bring the Icelandic past to life. One of the museums in Icleand you shouldn't miss.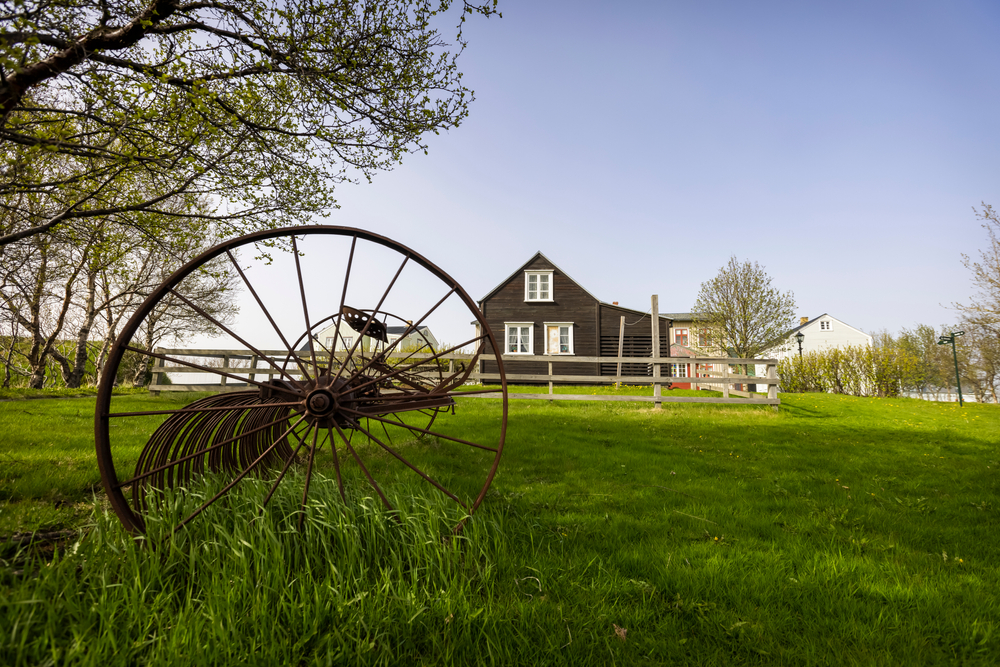 The Perlan – Reykjavik
You can't miss this place it's the rotating glass dome that stands on top of Öskjuhlíð Hill in Reykjavík. Perla means pearl in Icelandic and surrounded by forest this place is one of the capital's most distinctive landmarks.
For a long time, people have enjoyed the views from the top and the restaurant and cafe inside, and then exhibitions areas were opened and the place is now a must-visit.
The current exhibition is the Ice Cave and Glaciers Exploratorium which has the world's first indoor ice cave, This cave is over 100 meters long and is built with 350 tons of show.
You can also experience guaranteed northern lights here with a 260-degree breathtaking show in one of the world's most sophisticated planetariums. There are also other exhibitions to enjoy here but these are mainly two.
This really is one of the must-see museums in Iceland.
Also fun fact the museum is built on top of six water tanks that together store 24 million liters of Reykjavík's hot water.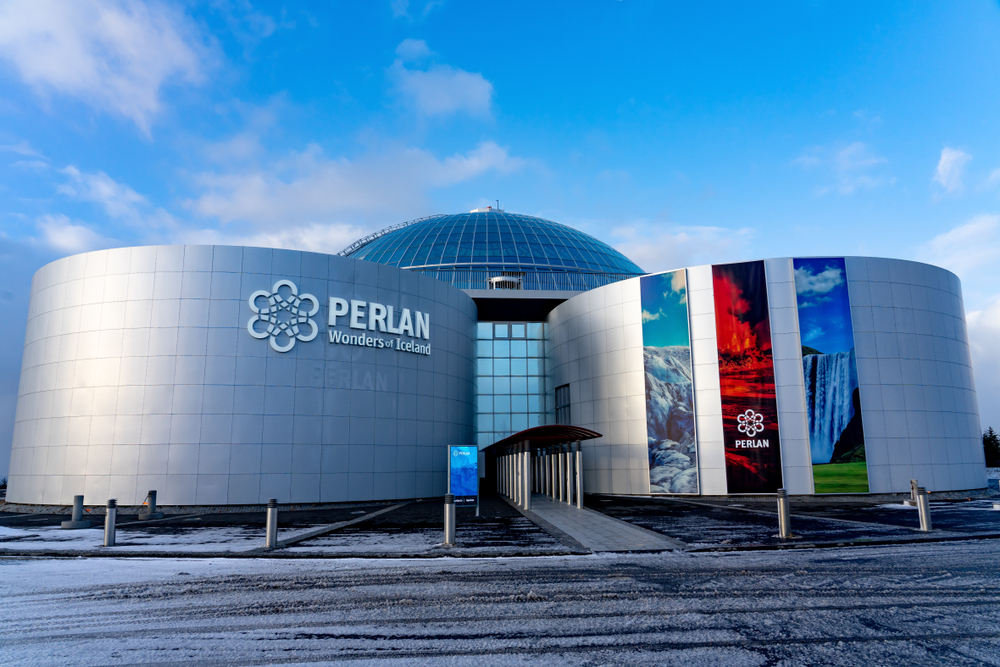 Glaumbær Farm And Museum – Glaumbær
As the name suggests this museum is a former farm. In northern Iceland, a farm has stood on this site since the late 9th century as long as the island has been settled.
The Glaumbær Farm and Museum is home to some of the most beautifully preserved Icelandic turf houses a style that was common in the 18th and 19th centuries.
This museum offers a glimpse into Icelandic life. The buildings here vary in age from mid 18th with the most recent approx 1879.
There are a total of 13 buildings each with its own function and you get to walk around them all and experience what communal living was like.
Also worth a visit is the nearby Glaumbær Church dating from 1926.
The farmstead was inhabited until 1947 when the last residents moved out and the site was turned into a museum.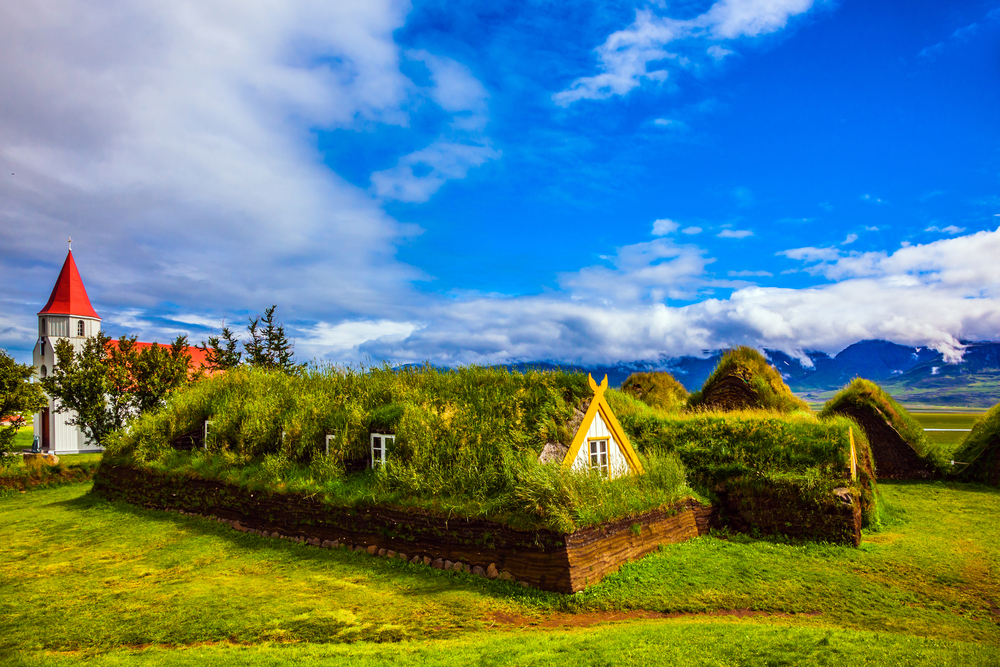 As you can see when it comes to museums in Iceland, there are so many to choose from. We obviously haven't listed them all here but we feel these are some of the best museums in Iceland.
Whichever one of these museums you choose to visit we know you won't be disappointed. Just come back and tell us all about it we would love to know how your visit went. Have a great vacation.