Are you looking for TV shows and movies filmed in Iceland? Look no further because we have famous movies filmed in Iceland and all the most noteworthy TV show locations too.
Dramatic colors paint the landscape of Iceland. Stark contrasts show the beauty found in Iceland; a land of fire and ice, a land of beauty and desolation. The beauty of Iceland is known far and wide which is why it is used as a backdrop for many movies filmed in Iceland.
From blockbuster hits to new Netflix shows, Iceland is a favorite location for many directors. Some of our favorite actors can be seen in iconic Iceland locations such as Kirkjufell mountain, the whale watching village of Húsavík, and Lake Mývatn. Famous movies filmed in Iceland go big with car chases scenes across glacier lagoons, epic explosions, and even views from the highest peaks in the country.
Without further delay, let us get into it. Check out these awesome tv shows and movies filmed in Iceland.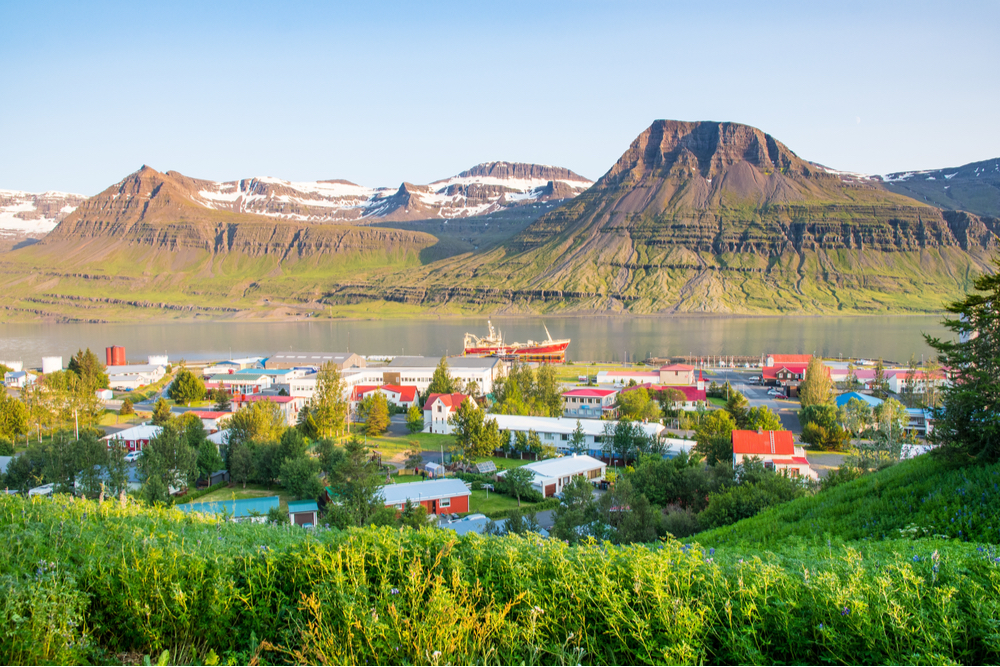 James Bond in Iceland
British secret agent James Bond had a few movies shot in Iceland. Scenes in the 14th and 20th James Bond movies showcased the beauty of Iceland. In 2002 James Bond film Die Another Day, agent 007 uses his iconic Aston Martin to speedily out race and dodge missiles across Jökulsárlón's frozen glacier lagoon. Posing as the location of the USSR, Iceland's Jökulsárlón lagoon also made an appearance in the 1985 Bond film A View to Kill.
Its no wonder that the lagoon made multiple appearances in the sexy sleek action series; this glacier exit has some of the most epic views in all of Iceland. To visit the same place agent 007 was, take the beautiful drive on Iceland's ring road to the south coast.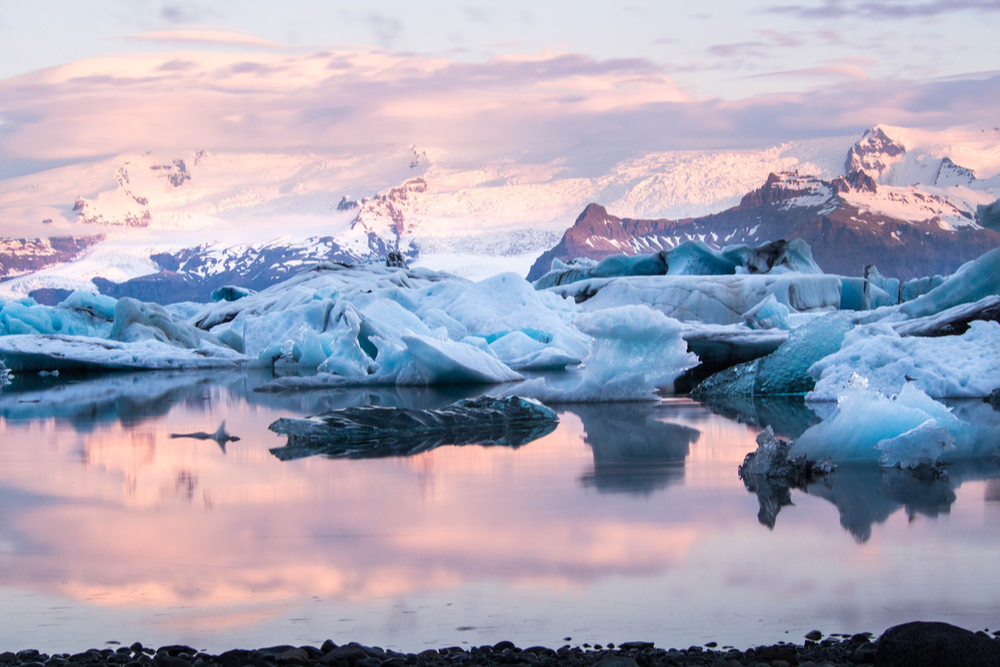 Eurovision Song Contest: The Story of Fire Saga
Eurovision Song Contest movie starring Will Ferrell and Rachel McAdams is one of the movies set in Iceland on Netflix. Although the story of musical duo Fire Saga is filmed all across Europe, many scenes were filmed in the fictional character's home country of Iceland. In order to maintain a small town feel, most of the filming in Iceland was done in the whale watching village of Húsavík.
Eurovision filming locations in Iceland included the Húsavík wooden church, port, and cemetery. Scenes between Lars and his dad took place on a boat in Húsavík's Skjálfandi Bay. Venturing further south, opening song "Volcano Man" was performed on volcanic Valahnúkamöl beach of the southwest. A few contrasting snowy shots of the Skogafoss waterfall of the southeast coast are also seen during this song. Also spotted on the bus drive that Sigrit and Lars take toward Reykjavík is Godafoss waterfall.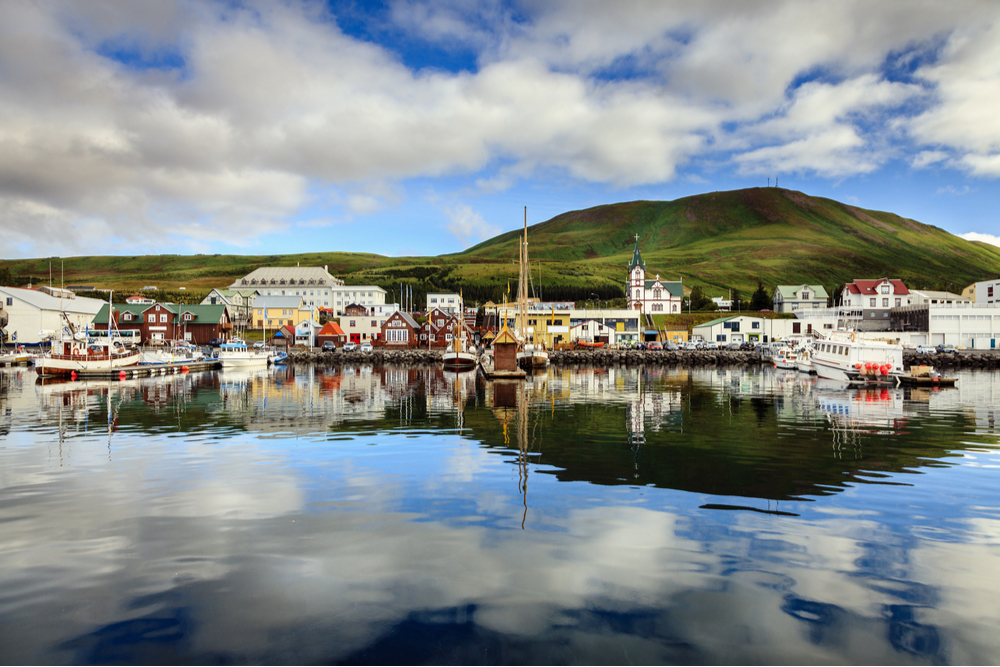 Game of Thrones in Iceland
It is no secret that Game of Thrones, one of the most popular TV shows, filmed in Iceland. Iceland's diverse landscapes helped to create the dramatic world of Game of Thrones. Starting season 2, Iceland became the main filming location for scenes that took place in the "Land Beyond The Wall". Many Game of Thrones scenes were shot in Iceland's Þingvellir National Park, but there are scenes from all over the country as well. Other notable landscapes seen in the series include Kirkjufell Mountain, Höfði near Lake Mývatn, Svínafellsjökull of the Skaftafell Nature Reserve, Reynisfjara beach, and Skogafoss waterfall.
There are many, many more scenes featuring Iceland's beauty which is why we wrote an detailed review of all Game of Throne filming locations in Iceland, including how to find them. We even have an free, easy-to-read map of all Game of Thrones filming locations.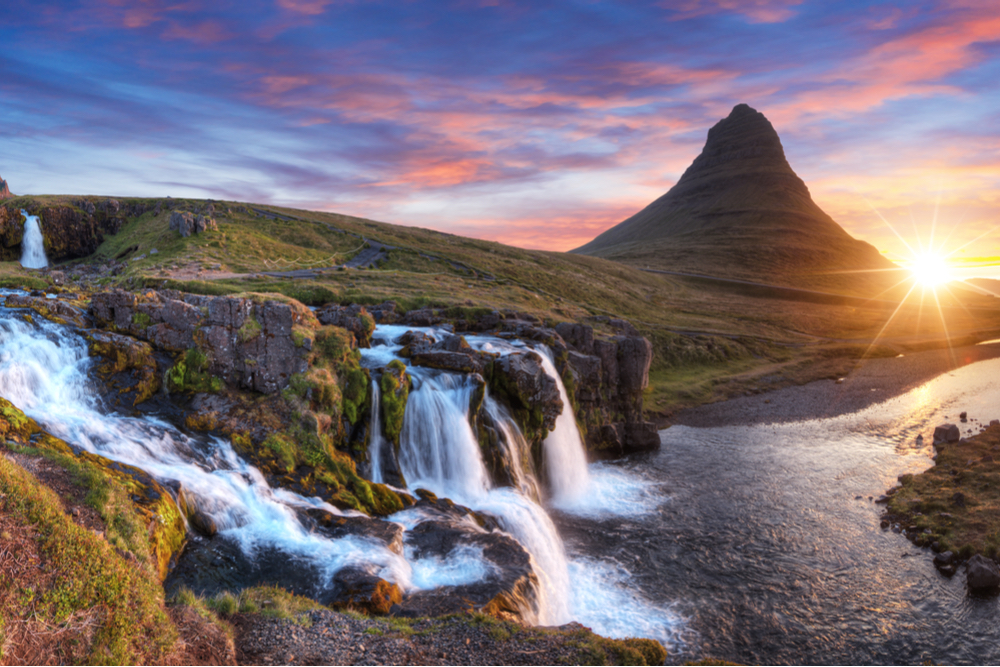 Oblivion in Iceland
Tom Cruise led sci-fi film Oblivion used movie filming locations in Iceland to set the scene of a post-apocalyptic world. Only accessible by helicopter, film director Joseph Kosinski used Earl's Peak within Iceland's magnificent highlands to create a scene that showed 'beauty within desolation'. Sitting on the edge of 240-meter drop at the top of Earl's Peak on Jarlhettur Mountain, Cruise's character Harper looks out over the black sand desert and snow capped glaciers.
Also seen in Oblivion filming locations in Iceland is the 10,000 year old crater Hrossaborg which acts as the remains of a baseball stadium, showing humanity's nostalgic past is long gone. Finally, lake Drekavatn of Iceland's highlands makes an appearance in the film as well.
Interstellar Filming Locations in Iceland
Another one of the famous movies filmed in Iceland is Interstellar. Interstellar filming locations in Iceland are used to create two different planets. With Iceland's rugged and diverse landscapes, this task was easy. Three locations were used to create these faux planets, Svínafellsjökull Glacier, Orrustuhóll, and Máfabót.
No longer able to return to Earth, Interstellar crew must search for a new planet which humanity can survive on. Iceland's Svínafellsjökull Glacier sets the scene of the ice covered planet 'Mann'. The crew also ventures to a planet with a seemingly endless ocean called Miller's Planet. This planet was created near Máfabót island on Iceland's south coast. Orrustuhóll hillock was the last movie location filmed in Iceland. It sits southeast Iceland among the Eldhraun Lava Field.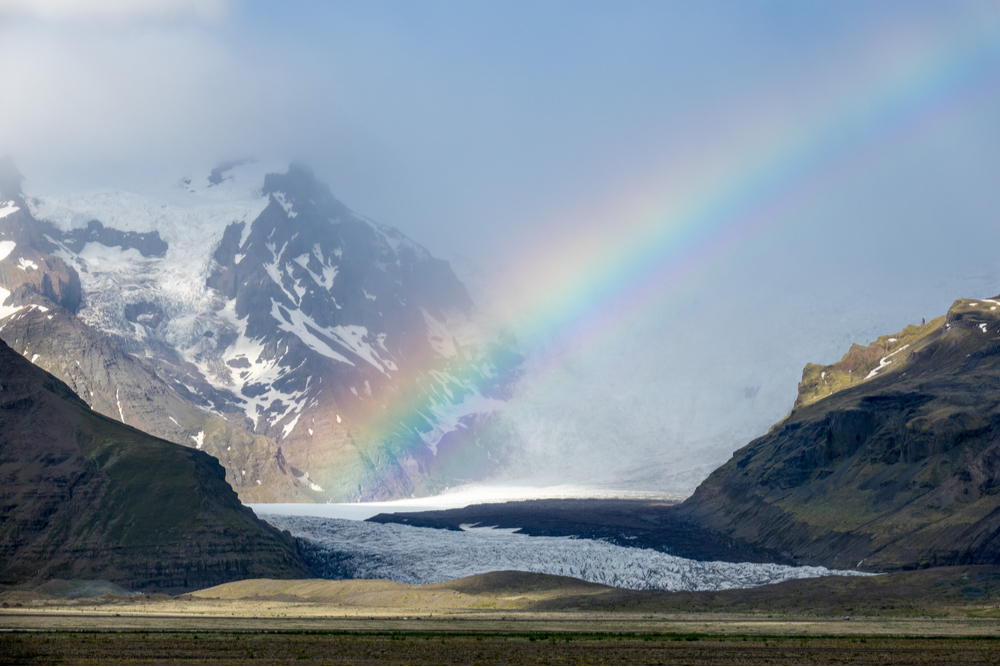 Secret Life of Walter Mitty Filming Locations in Iceland
The incredible, awe-inspiring The Secret Life of Walter Mitty was one of the movies filmed in Iceland. Although some shots were filmed in Greenland and Afghanistan, most of the film occurred in Iceland. The Secret Life of Walter Mitty is one of the best movies filmed in Iceland. Breaking from the desk job life and mustering the courage it takes to embark on a wild adventure, Iceland gives the perfect back drop for idyllic wide open landscapes in which Walter Mitty discovers freedom, beauty, and what the quintessence of life truly is.
One of the most iconic scenes from the movie shows Mitty skateboarding on the steep and winding road down the Fjarðarheiði mountain pass toward Seydisfjordur village. Taking to the skies, we see the southeast fishing village of Hofn posed as the Greenland airport. We also see Mitty on a long bicycle ride from Gardur on the Reykjanes Peninsula to the Northeast village of Grundarfjordur, as Mitty continues to search for his friend Sean.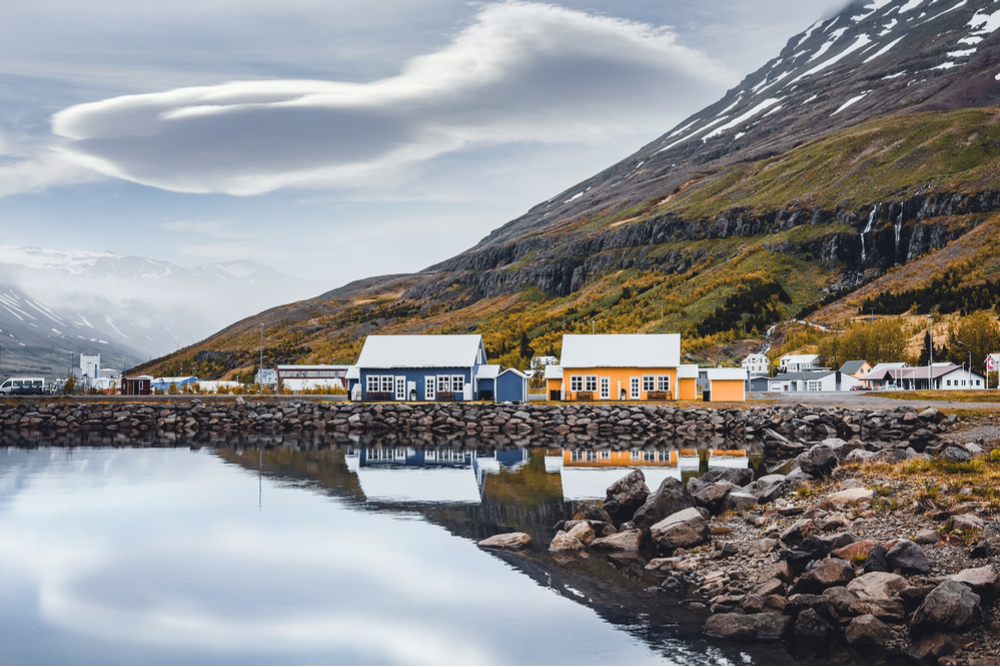 Prometheus
Famous space drama Prometheus is another one of the notable movies filmed in Iceland. The sci-fi film opens with a powerful scene at Europe's most powerful waterfall, Dettifoss. North Iceland's massive waterfall makes a grand appearance as the pale 'Engineer' sacrifices his own body to bring life to the planet. Although there is not a floating spaceship overhead to mark the spot, Dettifoss can be easily found off Ring Road's Route 1 in the north.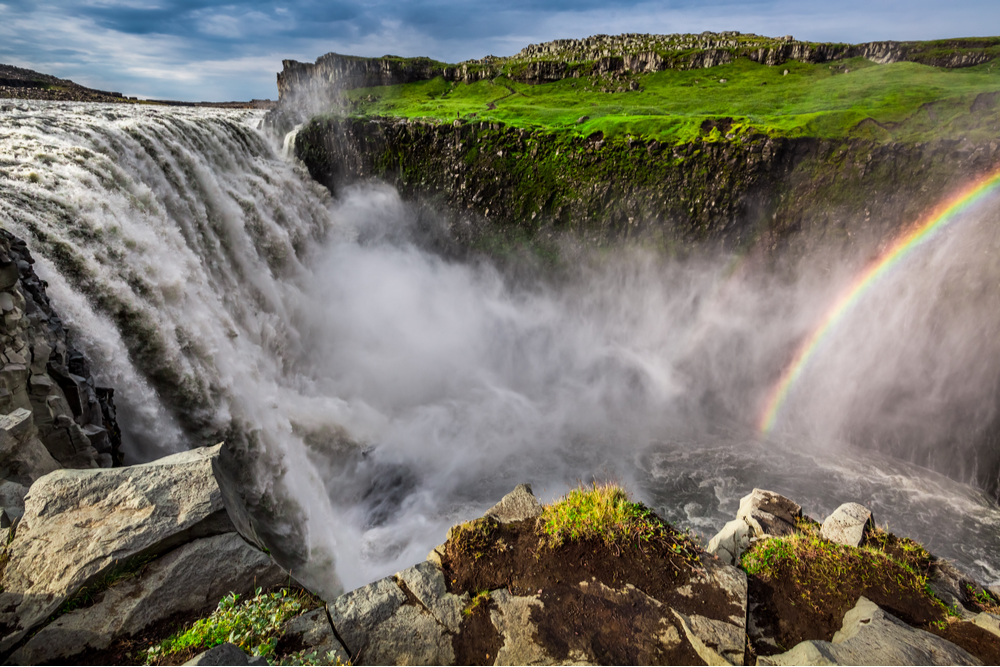 Fast and Furious
It should be no surprise that one of the most famous movies shot in Iceland is The Fate of the Furious, the 8th film of the famous Fast and Furious franchise. A frozen Lake Mývatn of North Iceland posed as the Russian Arctic for the epic car chase scene where Dom and the crew out ran bad guys, explosions, and even a submarine. Some scenes were shot in the town of Akranes which sits just 28 miles north of Reykjavík, Iceland's capital. This town is seen when Dom pulls off the ultimate stunt tricking a heat seeking missile. This particular scene is known for showcasing the largest man-made explosion in Iceland ever!
Lake Mývatn also known as the pearl of the north, can be visited as part of the Diamond Circle Route. Go to see where the Furious crew drove their jaw-dropping fast cars across the frozen lake. While in the area, visit the Mývatn Nature Baths. Trust us, you won't want to miss taking a dip in the stunning blue geothermal waters here.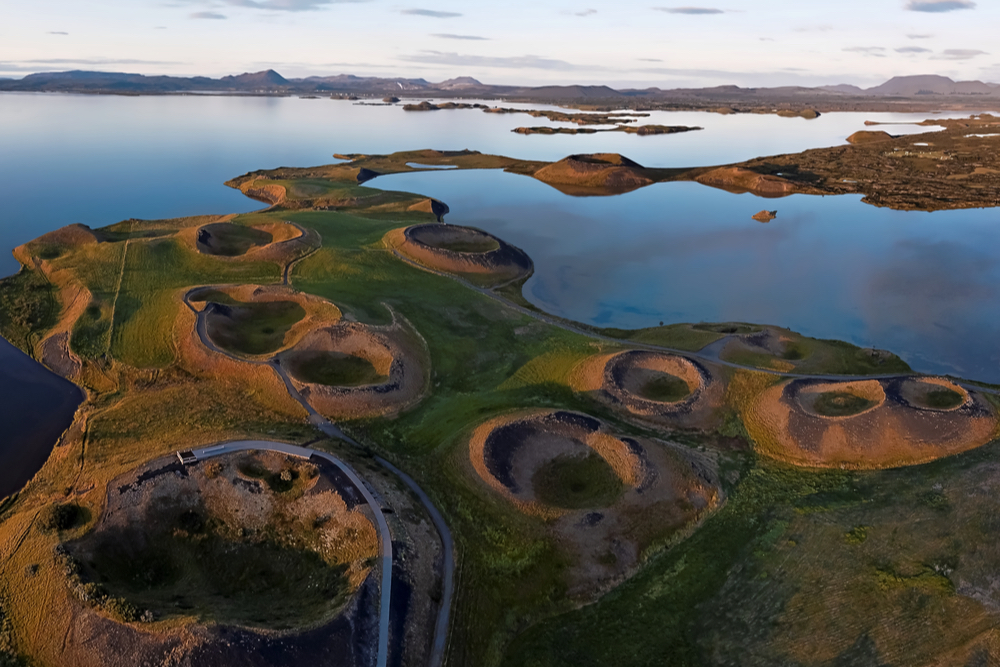 Starwars
The Starwars saga has not one, but a few movies filmed in Iceland. Bridge movie Rouge One filmed in Iceland is prime example of how Iceland's landscapes can seem altogether otherworldly. Iconic volcanic black sands and bright green moss mountains of Iceland's Mýrdalssandur and Reynisfjara beach are used as the planet Lah'mu where Galen Erso is discovered. Krafla volcano of northeastern Iceland is posed as the planet of Eadu in Rouge One. It's here that Jyn Erso seeks to save her father.
The Force Awakens also used Iceland's scenery to craft different worlds within the saga. Eyjafjallajökull snow-capped glacier set the scene for the terrifying Starkiller base in this Starwars film.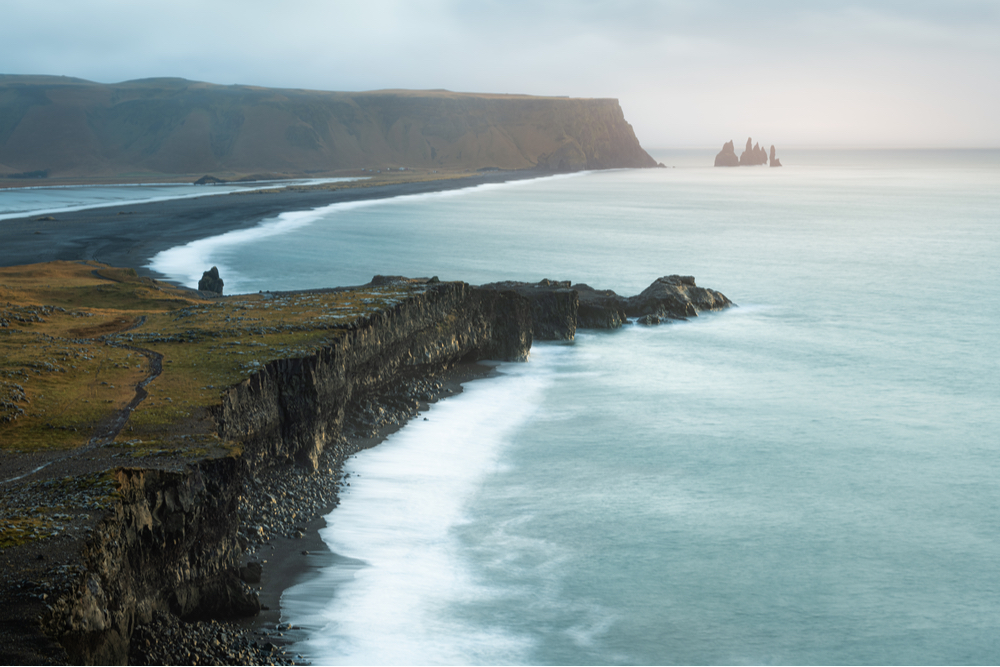 Sense8
Sense8 is one of the Netflix tv shows filmed in Iceland. Riley's adventures take her to universities, music halls, and the magical black sand beaches of Iceland.
The Keflavík International Airport is used in episode 7 when Riley is greeted by her father. We also see Reykjavík University used for the scene when Magnus visits Riley at school on horseback. The University was also seen in the flashback where Riley's father plays to her mom.
A boat scene where Riley and Will escape the bad guys was filmed at Broken Dock in Reykjavík. Iceland's Harpa Hall makes an appearance when Riley's father plays with an orchestra. Later, Riley is being taken to the facility, they pass through the Hvalfjörður Tunnel. Even Reynisfjara beach in south Iceland was also used in filming Sense8.

Fortitude
Another tv show filmed in Iceland is Fortitude, a psychological thriller. This British tv show was primarily filmed in small town, Reyðarfjörður, which is located in east Iceland. Although filming occured in Iceland, this show is set in the fictional Norwegian settlement of Fortitude.
The show captures the feel of a small harbor town. Filiming in Reyðarfjörður included the town bar with the blue fox over the door, Tæregesen. Tæregesen is one of the oldest houses in the area and serves food and drinks. The local research center was used for the film, as well as a local cute yellow house.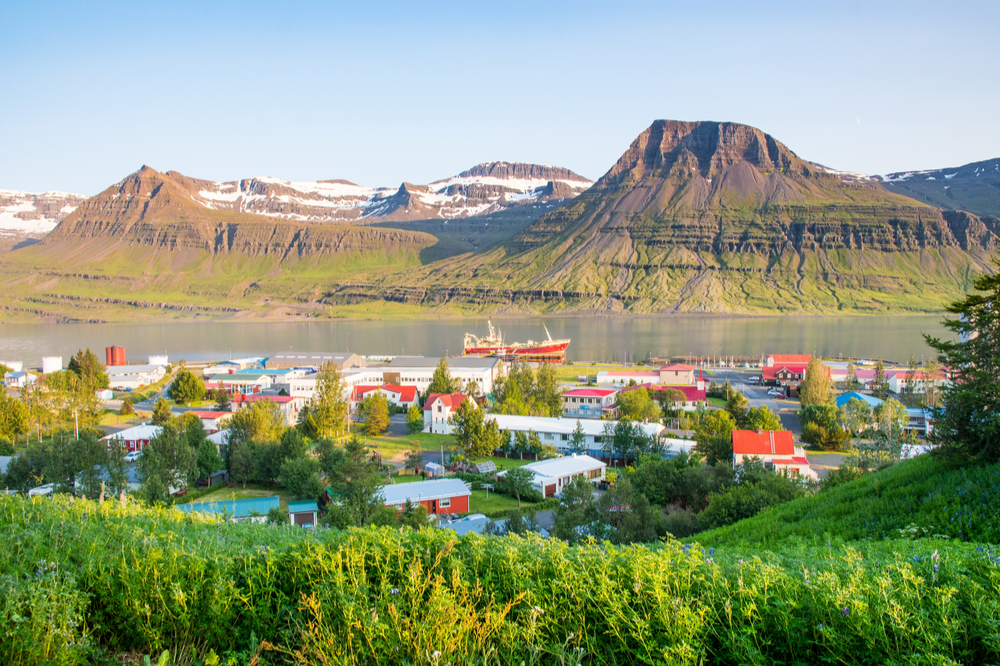 The Lava Field: Hraunið
As for shows set in iceland, the four-part crime series The Lava Field: Hraunið was set and filmed in Iceland. When a suicide case of a wealthy man begins to look more like murder, police go looking for answers. The Nordic Noir show is a somber thriller set in a dark yet beautiful place. Reykjavík detective Helgi Marvin Runarsson looks to uncover mysteries and dark kept secrets on the Snaefellsnes Peninsula.
Vikings
The History Channel used the south coast as filming locations in Iceland for the show, Vikings. Although the show is set in Scandinavia, filming actually took place in Ireland, Morrocco, Canada, Norway, and Iceland. The historical fiction set in Scandinavia tells the saga of Ragnar's journey to become king of the Viking tribe.
Movies filmed in Iceland south coast are seen in Vikings. It's easy to recognize the popular Reynisfjara's black sand beaches and nearby town, Vík í Mýrdal. Filming locations in Iceland also included two iconic waterfalls, Skógafoss and Gullfoss, which can be visited from the Ring Road.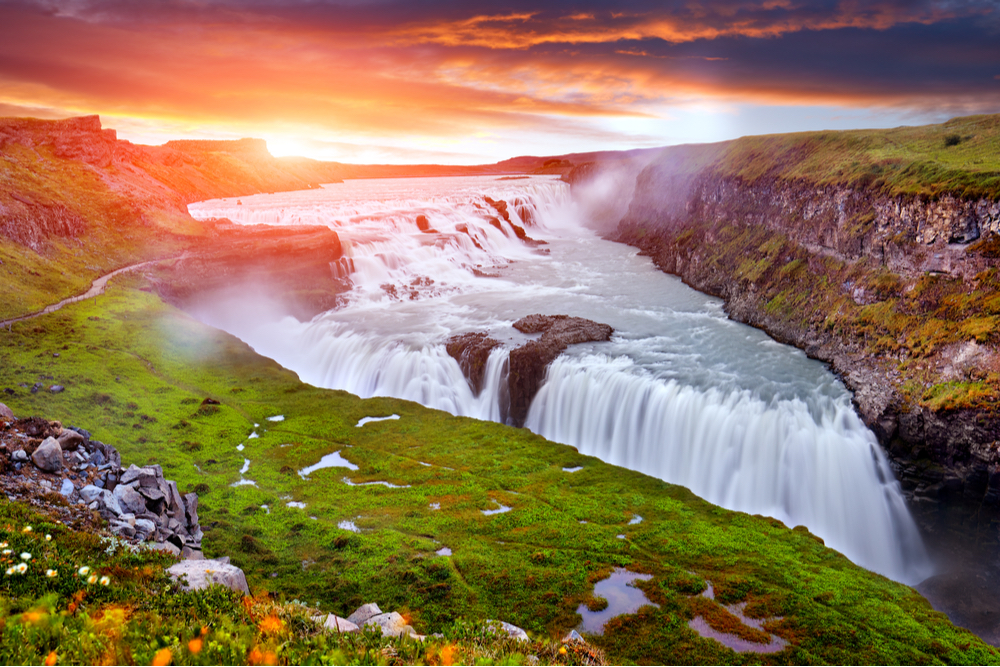 Batman Begins
Dark knight hero and vigilante millionaire, Batman is seen sword fighting Ra's al Ghul on a glacier in Iceland in the film Batman Begins. Posed to be Bhutan of South Asia, the sword fight scene was actually filmed on Svínafellsjökull Glacier within the Vatnajökull National Park. Scarily enough, actors Christian Bale and Liam Neeson reported that they heard cracking of ice beneath their fight while filming the scene!
Although an epic sword fight is not recommended on the Svínafellsjökull Glacier, a guided glacier hiking tour is.
The Tree of Life
Brad Pitt plays the lead in one of the drama movies filmed in Iceland called The Tree of Life. This epic drama questions the origins and meaning of life. Iceland filming locations were used in this movie to create a representation of a 'young earth'.
Krafla volcano of the north was the perfect place for director Terrence Malick to show what the beginning of life could have looked like. The geothermal area of Krafla is rocky with bubbling mud pots and fumaroles. At the epicenter of the Krafla volcanic system is a huge explosion crater called Vito Crater and is one of the great places to see in north Iceland.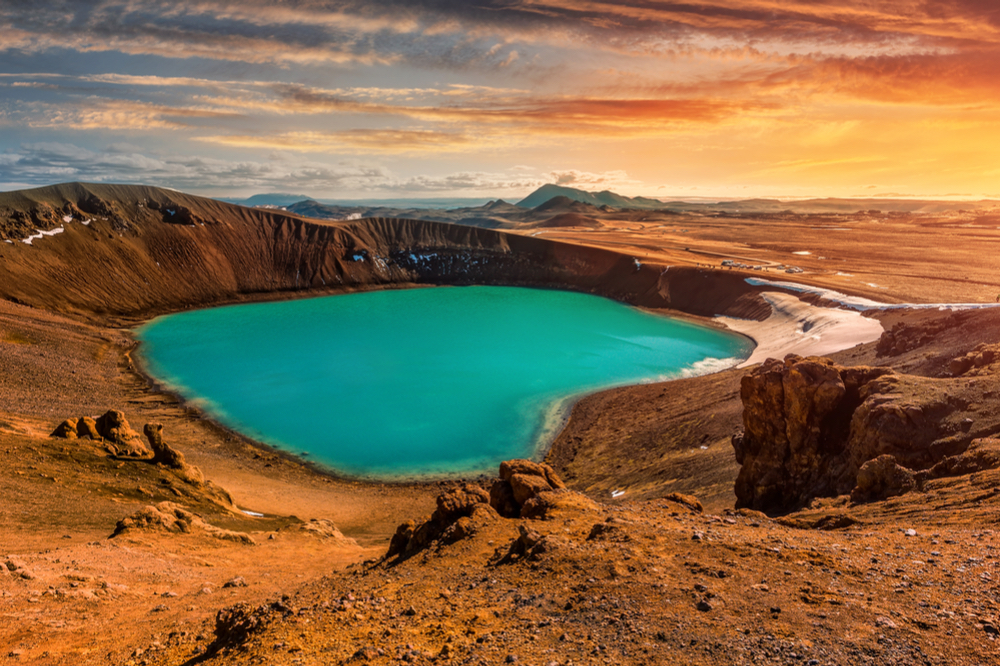 With such diverse landscapes, Iceland is a stunning backdrop for many tv shows and films. Popular films such as Oblivion, Fast & Furious, and James Bond were all movies filmed in Iceland. Tv shows filmed in Iceland like Game of Thrones use beautiful locations to shoot such as Skogafoss, Gullfoss, and Reynisfjara beach. Next time you watch a movie or show, see if you can pick out iconic Icelandic landscapes such as Kirkjufell, Earl's Peak, or Jökulsárlón glacier lagoon.