If you are looking for epic Iceland road trip itinerary ideas then look no further! We have gone to Iceland countless times and have picked out some of the best driving itineraries for Iceland. There is so much to do and see in Iceland, so we've made this list to help you pick the best way for you to enjoy your next trip to Iceland.
From driving the entire Ring Road or just seeing smaller chunks of the country, there is guaranteed to be an Iceland road trip that is perfect for you. As you plan your trip, keep in mind a few things, like where to stay in Iceland. As you travel around the country you'll want to know where you can plan to stay. Much of Iceland is uninhabited, so you'll need to plan accordingly.
You'll especially want to avoid any rental car mistakes since you'll be spending your entire trip on the road. Driving in Iceland is actually not as scary as you may think, but you'll want to be prepared when you are planing an Iceland road trip. It's one of the best ways to see the stunning beauty of the country without having to rely on bus tours or anything like that. So keep all of that in mind as you look at these 15 epic Iceland road trip itineraries for your bucket list!
Get a FREE printable "Hidden Gems In Iceland" E-book by joining our private Iceland Facebook Group and share your photos and ask for tips and tricks.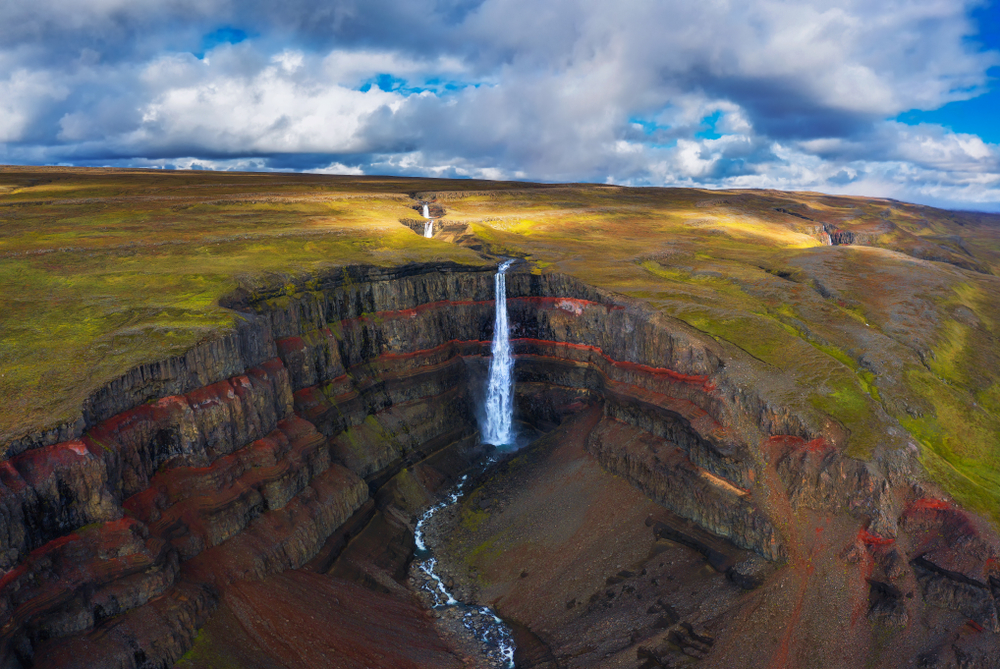 15 Epic Iceland Road Trip Itineraries For Your Bucket List
Iceland's Ring Road: The Ultimate Iceland Road Trip
Highlights
The Blue Lagoon
Reynisfjara Black Sand Beach
Svartifoss Waterfall
Studlagil Canyon
The Krafla Volcanic Region
Kirkjufell Mountain
Reykjavik
If you want to take the Ultimate Iceland Road Trip, then you'll want to travel around Ring Road. There are at least 60 amazing stops along Ring Road, but you can pick and choose which ones you want to stop at. We suggest the famous Blue Lagoon before heading to the Reynisfjara Black Sand Beach. From there, you'll see several beautiful sights on the road like the Svartifoss Waterfall and Studlagil Canyon.
In the Krafla Volcanic Region, you'll be able to hike around the rim of a massive crater. Inside the crater, there is a beautiful blue lake and a rocky landscape. Towards the end of your Iceland road trip, you'll see some more beautiful sights and can even take some optional detours to places like the Westfjords. Admire the gorgeous landscape around Kirkjufell Mountain before heading to your final stop. End your Iceland road trip in the capital city of Reykjavik before heading home.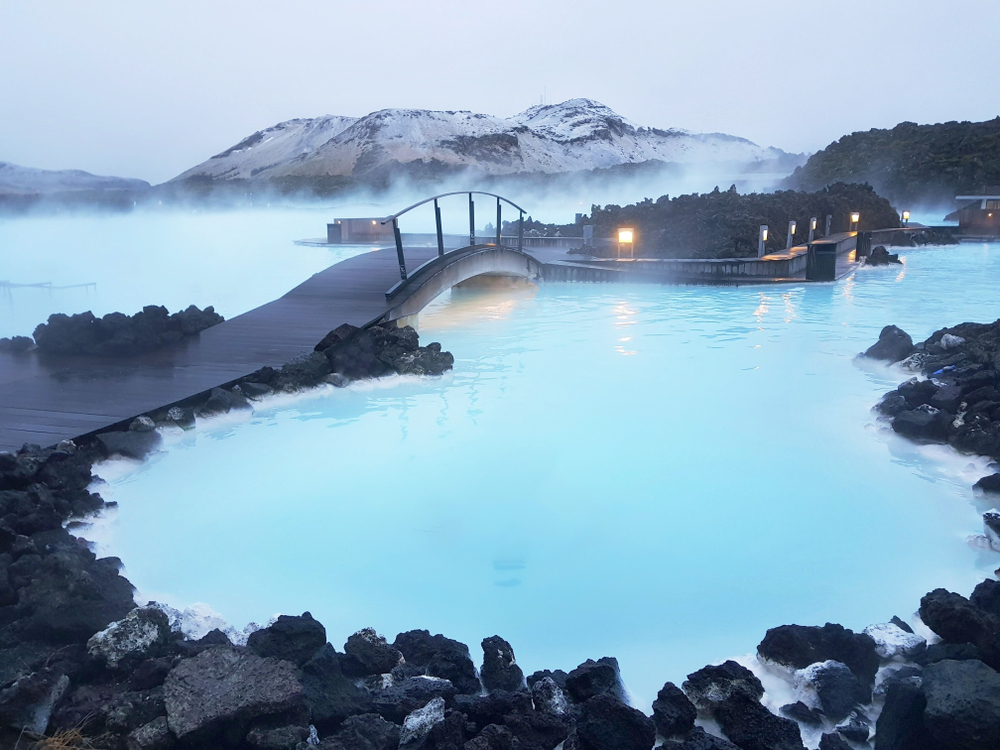 Iceland South Coast Road Trip
Highlights
Seljalandsfoss
Skógafoss
Reykjadalur Hot Springs
Reynisfjara Black Sand Beach
When you are exploring Iceland's South Coast there are so many beautiful stops you can make. There are stunning massive waterfalls like Seljalandsfoss and Skógafoss. You can hike near them and get pretty close to the rushing water. There are views of rivers, valleys, and mountains in the distinct Iceland landscape along the South Coast.
Make sure you spend some time at the Reykjadalur Hot Springs. Take a dip in the relaxing pools while you admire the view. It is actually more like a hot river, and it has become a popular area for people to stop and enjoy the naturally warm water. You'll also get to see some beautiful coastal views on your Iceland road trip like the Reynisfjara Black Sand Beach.
3 Day Iceland Road Trip Itinerary
Highlights
Reykjavik And The Golden Circle
Seljavallalaug Hot Spring
Vik
Fjaðrárgljúfur Canyon
If you only have three days to spend in Iceland, you are going to want an itinerary in Iceland that hits the highlights. Your first full day will be spent in Reykjavik and exploring The Golden Circle. The Golden Circle is one of the most popular areas in Iceland to visit. You'll see sites like the Geysir Hot Spring Area, Brúarfoss Waterfall, and the Gullfoss Waterfall. On your second day, relax in the Seljavallalaug Hot Spring.
You can admire beautiful views while you soak in the warm waters. While you drive you'll also see more massive waterfalls and even an airplane wreck. Spend the night in the town of Vik. You can stock up on some snacks, fill up the tank, and enjoy a night in small-town Iceland. You'll end your road trip in Iceland around Vik, where you can see sites like the Fjaðrárgljúfur Canyon and black sand beaches.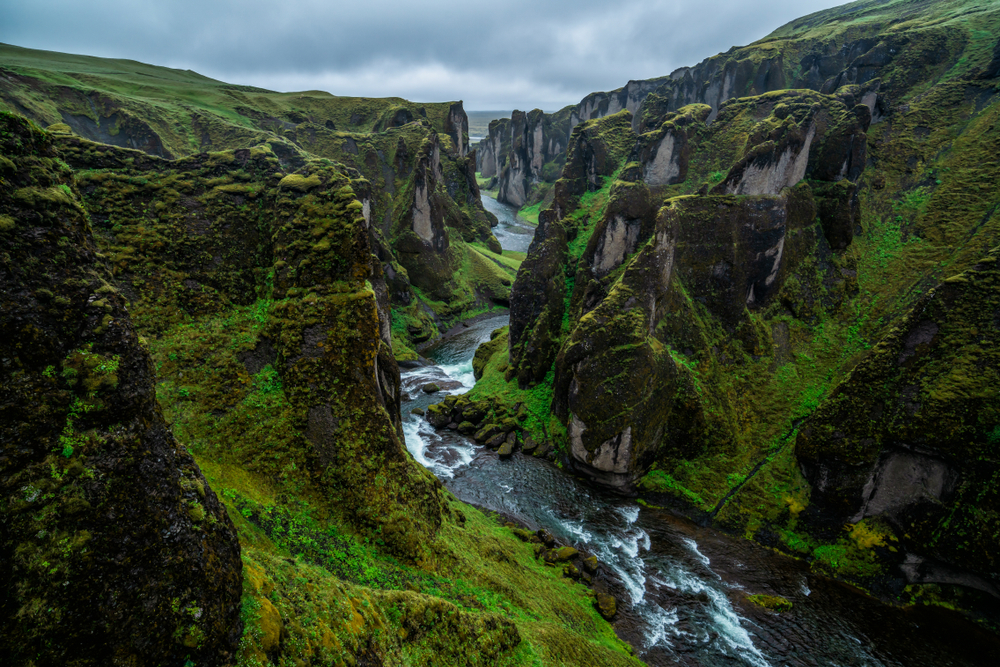 4 Day Iceland Road Trip Itinerary
Highlights
Reykjadalur Hot Springs
Gjain
Solheimasandur Plane Wreck
Vestrahorn Mountain
With four days in Iceland, you can see a bit more of the beautiful country. Spend a day around Reykjavic and soak in the Reykjadalur Hot Springs. Explore downtown Reykjavic, sample some local foods, or stop into one of the unique museums. On day two you'll explore Iceland's South Coast while you hike to waterfalls, soak in more hot springs, and visit an ancient replica farm. Spend some time in the hidden oasis of Gjain and a valley of lava rock.
One of the most popular unique attractions in Iceland is the Solheimasandur Plane Wreck. Spend some time on your third day to drive out to the famous wreckage. You'll also have time to stroll on black sand beaches and climb basalt columns. On the last day of your itinerary for Iceland take some time to see the majestic Vestrahorn Mountain and the nearby canyons and hot springs before arriving back in Reykjavic.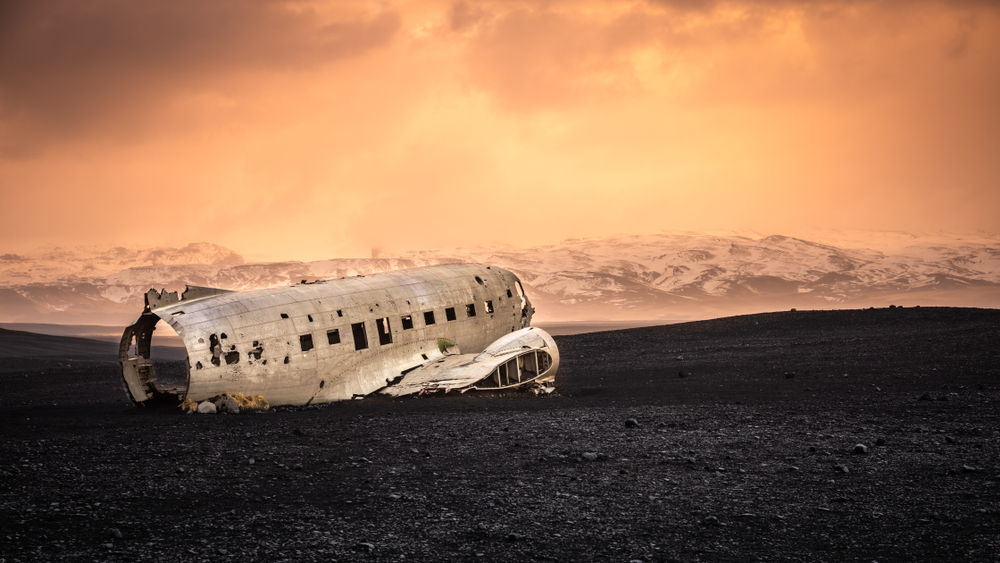 5 Day Icleand Road Trip Itinerary
Highlights
Haifoss Waterfall
Nauthusagil Canyon
Hjorleifshofdi Promontory
Þakgil Canyon
Reykjavic
During your five days in Iceland, you'll spend a lot of time on the road making stops along the way. But don't be fooled, most of the many stops are only within a few minutes of each other. Most of your days will be spent enjoying the beautiful and changing Iceland landscape. Admire the Haifoss Waterfall and many others on your first day of driving. On day two you'll get to hike around some amazing mountain landscapes like the Nauthusagil Canyon.
Your third day will be spent at iconic natural formations like the Hjorleifshofdi Promontory and Iceland's national parks. For your fourth day, spend some time hiking through the massively impressive and beautiful Þakgil Canyon. You'll also soak in hot tubs, admire the Lomagnupur Mountain, and spend the night in Vik. On your last day, you can explore the capital city of Reykjavic, or go back to any of the previous spots you might have missed or want to spend more time at.
Iceland's Golden Circle Road Trip
Highlights
Thingvellir National Park
Gullfoss Waterfall
Strokkur Geyser
Kerid Crater
The Golden Circle is one of the most popular driving routes in Iceland. You can easily drive the entire route in a day, but if you want to take your time, consider doing it in a couple of days. As you drive you'll see some of the spots that are often considered the 'must see' parts of Iceland. Spend a few hours exploring Thingvellir National Park and hiking around Gullfoss waterfall.
On your itinerary, you'll also have time to see the famous Strokkur Geyser. There are a few stops where you can hike, admire waterfalls, or soak in hot springs. Towards the end of your driving itinerary in Iceland, you'll have time to stop at Kerid Crater. You can walk around the rim, hike down to the lake that fills the crater, and admire the colorful rock and sediment inside the crater.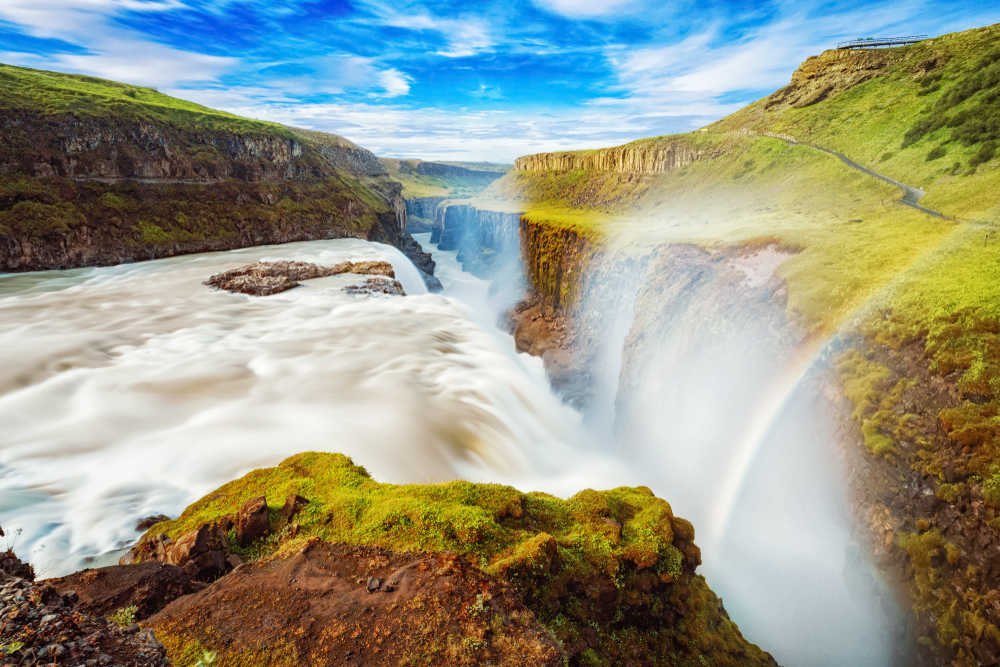 Best Of Iceland Waterfalls Road Trip
Highlights
Glymur Waterfall
Gullfoss Waterfall
Mulagljufur Canyon
Hengifoss
Selfoss Waterfall
For this Best of Iceland Waterfalls Road Trip, you'll start at the Glymur Waterfall. Glymur Waterfall is just outside of Reykjavik, which makes it the perfect first stop on your Iceland waterfalls road trip. From there you'll continue along the iconic Golden Circle area of Iceland to the stunning Gullfoss Waterfall. Gullfoss is one of the most recognizable Iceland waterfalls as it is a popular stop for people visiting the country.
As you continue on your road trip in Iceland you'll want to stop at Mulaglijufur Canyon where you can see and hike to several waterfalls all at one spot. Your waterfalls of Iceland itinerary also includes stops at the magnificent Hengifoss and Selfoss Waterfall. You can easily spend a few days traveling along Southern Iceland and see some of the most amazing waterfalls.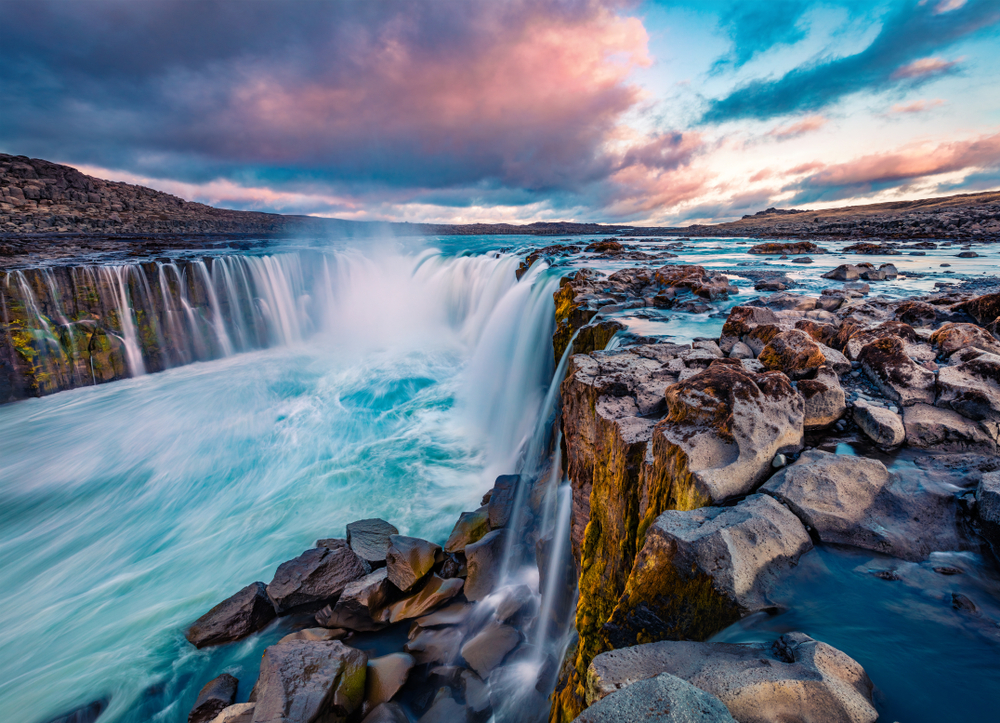 North Iceland Road Trip
Highlights
Dettifoss
Husavik
Krafla Volcanic Region
The Myvatn Nature Baths
Aldeyjarfoss
Akureyri
The North Iceland Road Trip is perfect if you are looking for a little bit more of a secluded experience. Most people who travel to Iceland tend to stick to Southern Iceland and the many sites there. But there are just as many beautiful things to see in Northern Iceland. Admire the stunning Dettifoss Waterfall before seeing the whale watching capital of Europe, the small town of Husavik. From there be amazed by the Krafla Volcanic Region. There you'll be able to see craters, lakes, and more unique landscapes.
Stop for a dip in the Myvatn Nature Baths to experience a lagoon-style outdoor bath. The incredible milky blue water will be the perfect way to rest and relax after hiking waterfalls and the volcanic region. One of your last stops is the stunning Aldeyarfoss waterfall and hot spring. In the summer months, you can drive right up to the area, but in the winter you'll need to hike. But the stunning view makes it worth it. End your trip in the largest city in the North, Akureyri.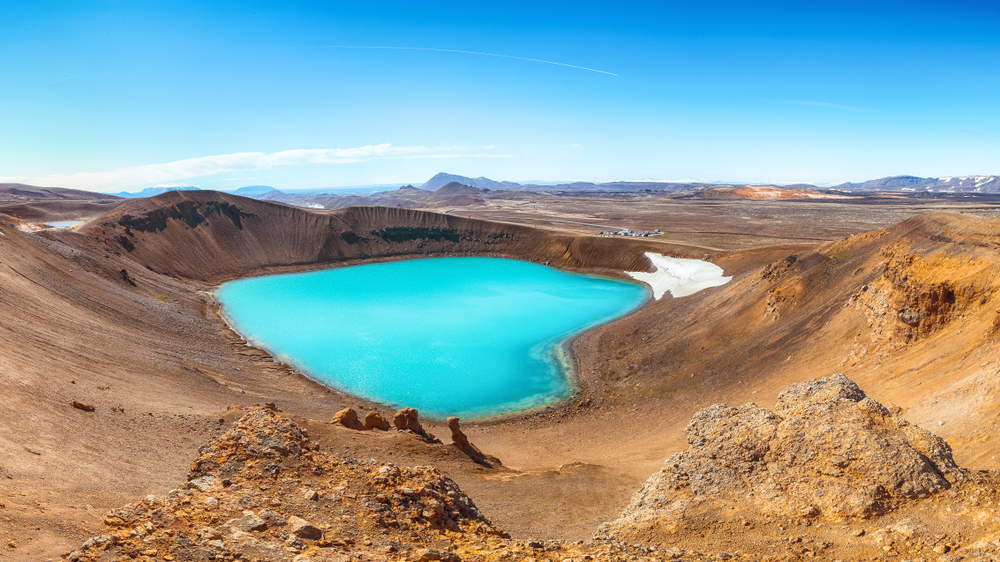 Westfjords Road Trip
Highlights
Latrabjarg Cliffs
Breiðavík Golden Beach
Rauðasandur Red Sand Beach
Dynjandi
Holmavik Museum of Icelandic Sorcery & Witchcraft
The Westfjords is a really fun and interesting part of Iceland. There are a few things you'll need to know before visiting Iceland's Westfjords. Much of it can be very difficult to reach during Iceland's winter months, so this is best explored when there is a smaller chance of icy weather. If you want to see some super cute puffins, start your trip at the Latrabjarg Cliffs. From there, head to some of the amazing and unique beaches in the Westfjords. The Breiðavík Golden Beach and the Rauðasandur Red Sand Beach are both known for their unique sand colors and beautiful views.
One of the most popular things to see in the Westfjords is Dynjandi, a massive lacy and cascading waterfall. It is very wide and absolutely stunning in person. You don't want to miss it. End your trip with a little bit of Icelandic culture. At the Holmavik Museum of Icelandic Sorcery and Witchcraft, you'll learn about a unique part of Iceland's cultural history. It's a super unique stop on this Iceland road trip itinerary.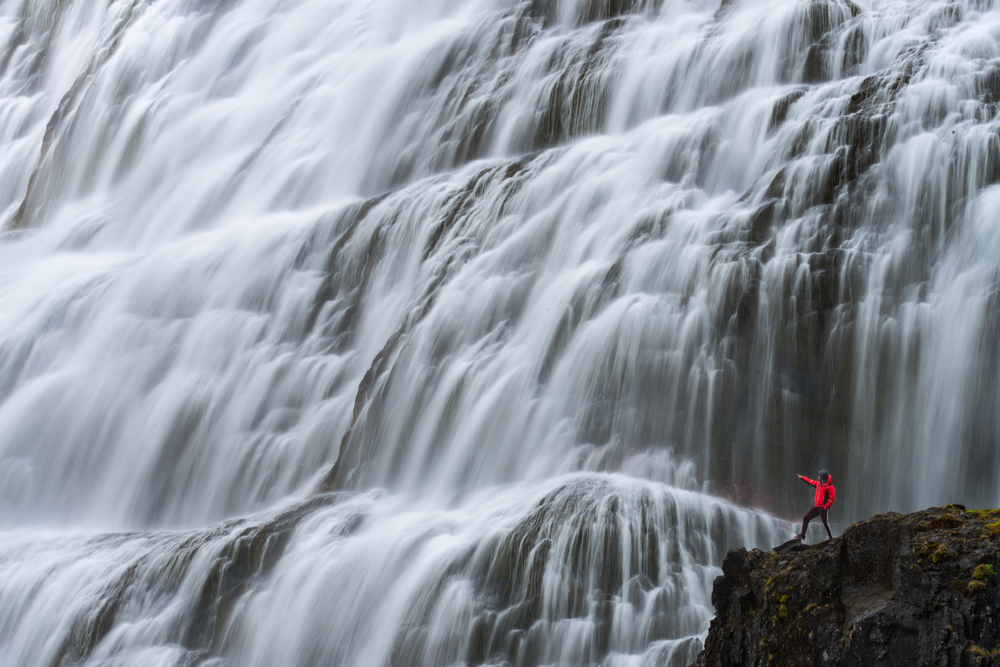 Snaefellsnes Peninsula Road Trip
Highlights
Kirkjufell
The Arnarstapi To Hellnar Cliff Walk
The Rauðfeldsgjá Gorge
Londrangar Basalt Cliffs
Landbrotalaug Hot Springs
If you are looking for a shorter road trip in Iceland, consider the Snaefellsnes Peninsula Road Trip. There are several stops in the Snaefellsnes Peninsula, but it is a small part of Iceland, so it won't take you too long to hit all of the best ones. Your first stop is Kirkjufell Mountain, which is Iceland's most famous mountain. You will probably recognize it from several travel magazines and popular Iceland Instagram posts. From there, experience the Arnarstapi to Hellnar Cliff Walk.
Experience amazing views while hiking at the Rauðfeldsgjá Gorge. It's not too far from the cliff walk and is actually one of the lesser-known attractions on the peninsula. Head to the coast before making your way to the end of your road trip in Iceland to see the stunning Londrangar Basalt Cliffs. From there, you'll end your trip by taking some time to rest and relax after hiking the area at the Landbrotalaug Hot Springs. It can be tricky to find, and that means it is not a huge tourist area. Often times you'll find you are the only ones who have made the trip to discover the geothermal pool on the abandoned farm.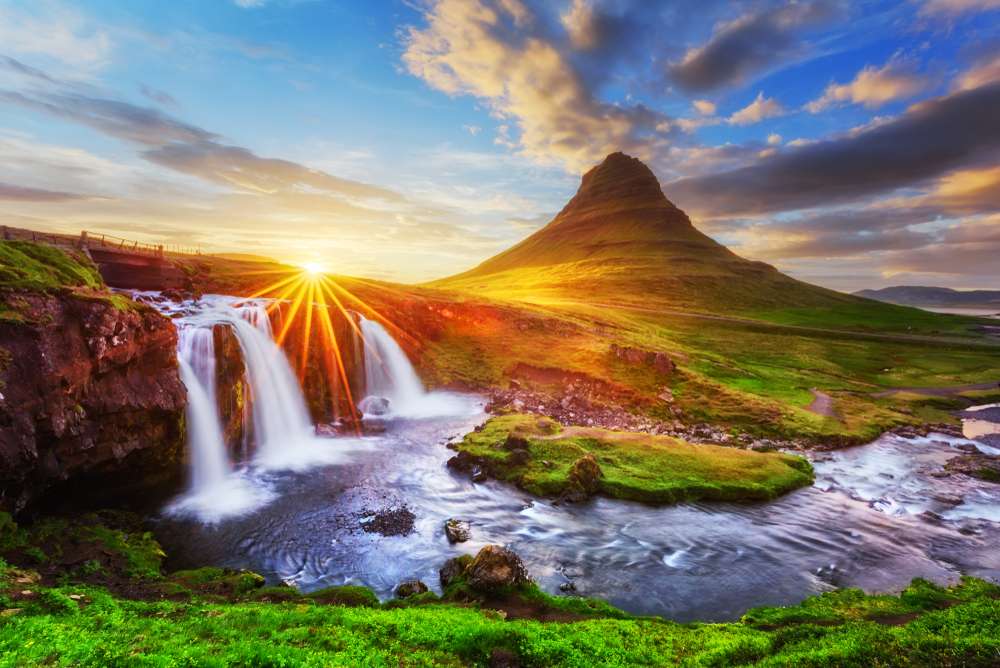 East Fjords Road Trip Itinerary
Highlights
Laekjavik Coast
Djupavogskorin Geothermal Pool
Streitisviti Lighthouse
Gufufoss
Hengifoss
The East Fjords Road Trip will take you along a portion of Iceland's Southeastern Coast and a little bit inland. It is a beautiful part of the country and much of it is along the Ring Road. Start by admiring the unusual rock formations along the Laekjavik Coast. It is a black sand beach with rectangular rock formations jutting out from the ocean along the shore.
Continue your driving itinerary for Iceland's East Fjords with a stop at the Streitisviti Lighthouse. It is a uniquely designed lighthouse on the coast built-in 1922. Next head up the coast to the Gufufoss waterfall. Spend some time hiking the area and admire the beautiful plunging waterfall. On your way back home, head a little inland to the Hengifoss waterfall. It is the 3rd highest waterfall in Iceland and well worth a little bit of a detour as you end your East Fjords road trip in Iceland.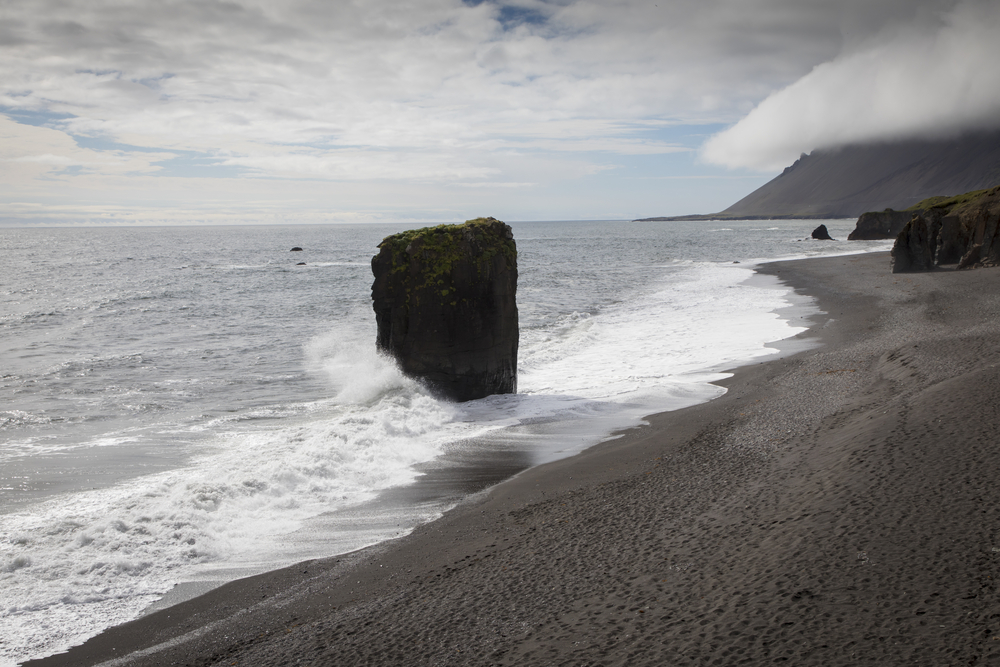 Icelandic Highlands Road Trip
Highlights
Thorsmork
Landmannalaugar
Vatnajökull Glacier and National Park
Jökulsárlón
The Icelandic Highlands is a plateau in Southern Iceland that is sparsely inhabited. Your Icelandic Highlands Road Trip will give you the opportunity to see some of the most stunning and uninhabited parts of the country. In Thorsmork take some time to camp and hike in the valley. It is a beautiful nature reserve where you can see all kinds of animals in Iceland. It can be difficult to get to though, so consider taking a guided tour of Thorsmork. Continue through the Icelandic Highlands and make a stop at the Fjallabak Nature Reserve, one of the best National Parks in Iceland.
One of the most popular things to see there is Landmannalaugar which is the edge of the Laugahraun lava field. You'll be able to experience some stunning views that were created by a volcanic eruption in the 1400s. Your next stop is another National Park, Vatnajökull. The entire park is centered around the massive Vatnajökull glacier which is an absolute must-see. End your tour of the beautiful highlands at Jökulsárlón, the glacial lake just on the edge of Vatnajökull National Park.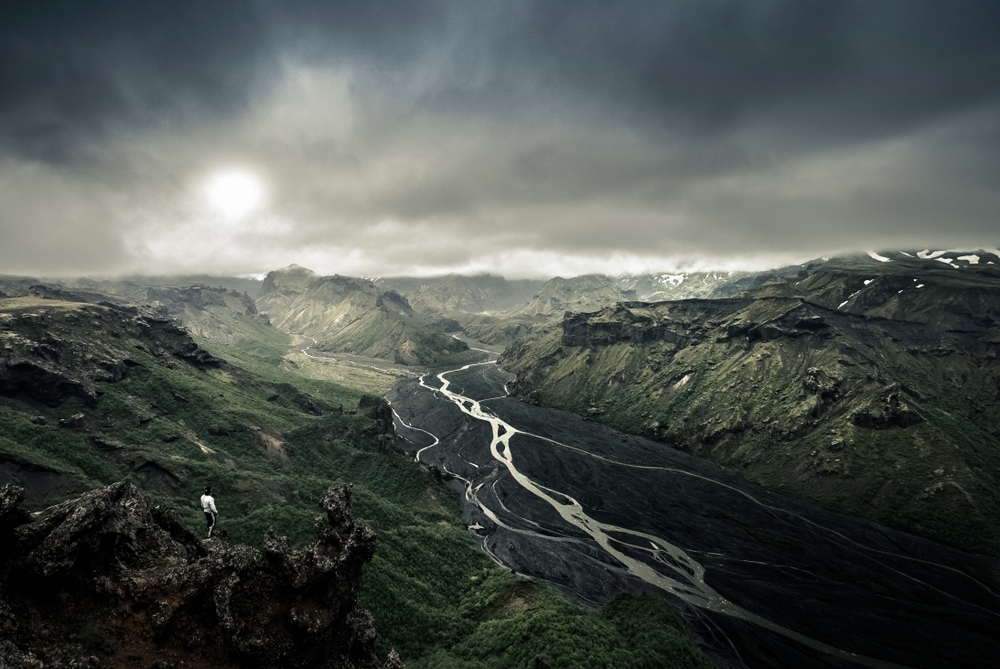 Small Towns In Iceland Road Trip
Highlights
Seyðisfjörður
Reykjahlíð
Stykkishólmur
Heimaey
Höfn
On the Small Towns in Iceland Road Trip, you'll drive around almost the entire country stopping at so many cute small towns along the way. In Seyðisfjörður you'll get a taste of what it is like to live in Iceland's Eastern Fjords. It is an adorable town off the Ring Road and has the Fjarðarheiði Mountain Pass which connects the plateau it's on to the rest of Iceland. From there head to the charming village of Reykjahlíð which has a population of just over 220. It is on the shores of Lake Mývatn which is a beautiful place to stop.
Continue around Iceland's Northern coast and towards the Snæfellsnes peninsula where you'll find the beautiful town of Stykkishólmur. It is the main town on the peninsula and you'll find a few tourist attractions there. As you make your way around Iceland, stop in Heimaey, which is actually an island just off of Iceland's southern coast. You'll need to take either the ferry or fly to get there, but it is worth the trip. End your road trip in Iceland in the town of Höfn. There you'll be able to see massive glaciers while you stroll through town.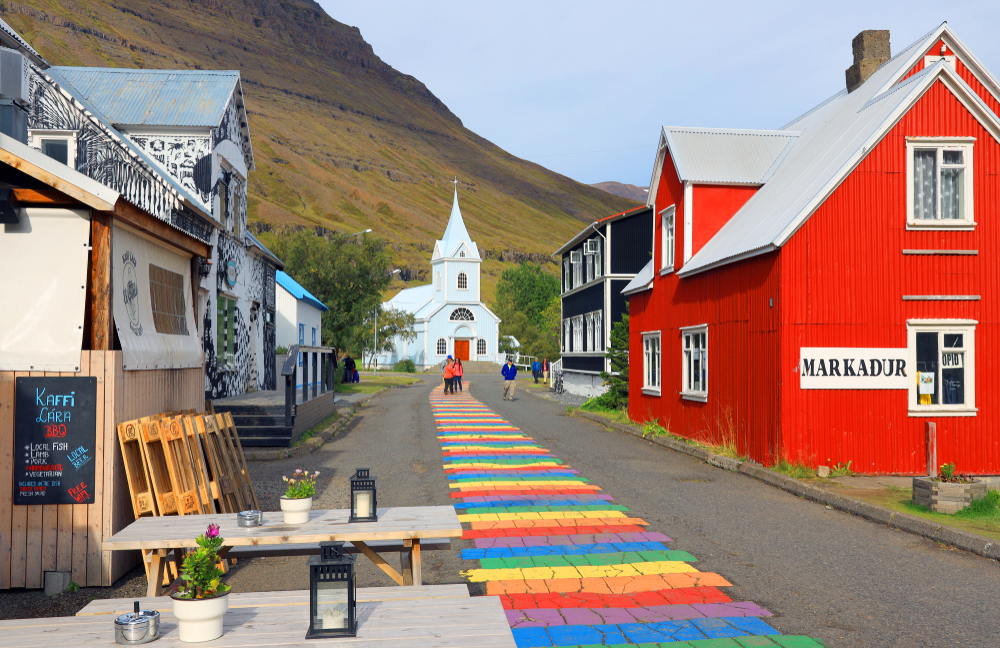 Icelandic Hot Springs Road Trip
Highlights
Blue Lagoon
Sky Lagoon
Reykjadalur Hot Spring
Secret Lagoon
Hrunalaug Hot Spring
Seljavallalaug Hot Springs
Djupavogskorin Geothermal Pool
One of the things Iceland is most known for is its Hot Spring culture. It is one of the most popular things to do in Iceland, so why not take an Icelandic Hot Springs Road Trip. Start at the iconic Blue Lagoon just outside of Reykjavik. This one is pretty touristy, but it is one of the most well-known. Next, you'll want to stop at Sky Lagoon and then the Reykjadalur Hot Spring. Both are still pretty close to Reykjavic, but they aren't as full of tourists as the Blue Lagoon.
As you head farther from Reykjavic, make stops at the Secret Lagoon and then the Hrunalaug Hot Springs. Hrunalaug is tucked away in the mountains, so it is much quieter and you get some absolutely stunning views. Head father down Iceland's southern coast to Seljavallalaug Hot Springs. It is incredibly dreamy you take an easy hike to get there, which makes it more secluded within the mountains.
It is Iceland's oldest man-made swimming pool, but keep in mind it is not nearly as hot as you might expect from an Iceland hot spring. If you have the time, drive out to the Djupavogskorin Geothermal Pool to finish your Iceland road trip of the best hot springs.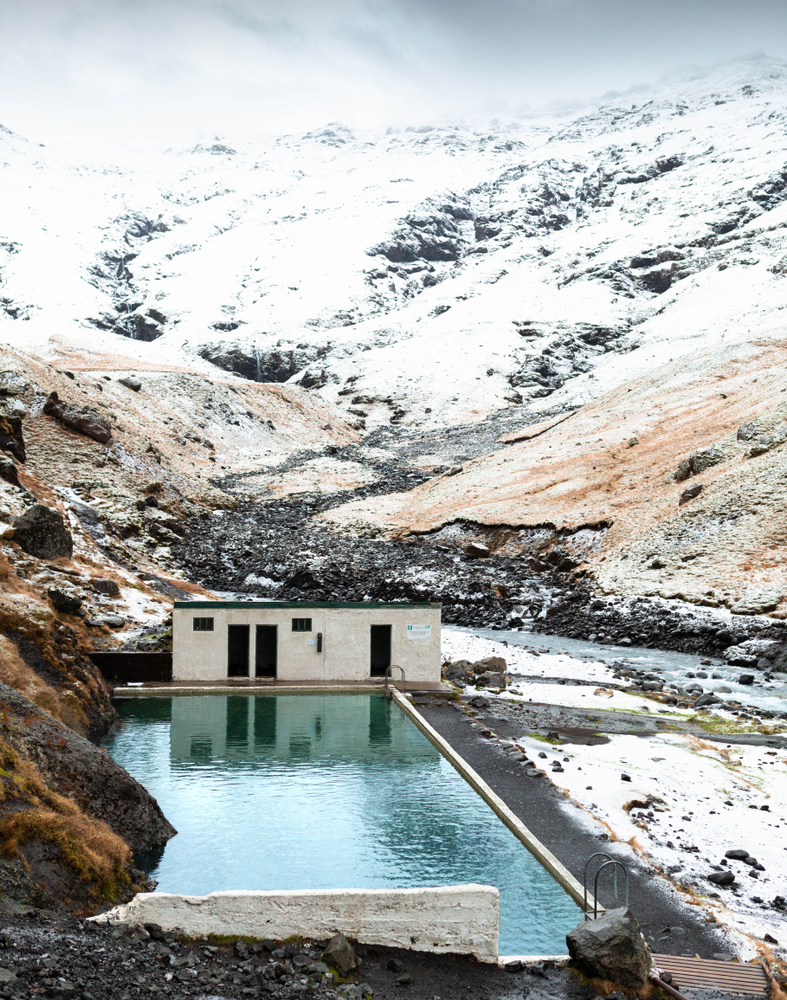 Hidden Gems In Iceland Road Trip
Highlights
Valahnukamol
Fjallsarlon Glacier Lagoon
Viking Village Film Set
Studlagil Basalt Canyon
There are so many hidden gems in Iceland that they deserve their own road trip. In Valahnukamol you'll discover a hidden area of beach where you'll find otherworldly rocks jutting out from the ocean as waves crash against them. It isn't a well-known area, which is why it's a hidden gem, and that also means it's not full of tourists. At the Fjallsarlon Glacier Lagoon, you'll find a beautiful two square mile lagoon, with very few tourists. It is just off the Ring Road, but not very crowded at all.
One of the more unique things to see in Iceland is the Viking Village Film Set. It was built in 2010 and was meant to resemble an old Viking village for a movie that was being filmed in the area. It is just off of a gravel road outside of Hofn and not many people know about it. It's a cool way to experience a taste of early life in Iceland. End your trip at the stunning hidden gem that is the Studlagil Basalt Canyon. The canyon is made of towering basalt rock columns with a beautiful blue glacial river flowing through it. It is an absolute must-see, and fairly free of tourists.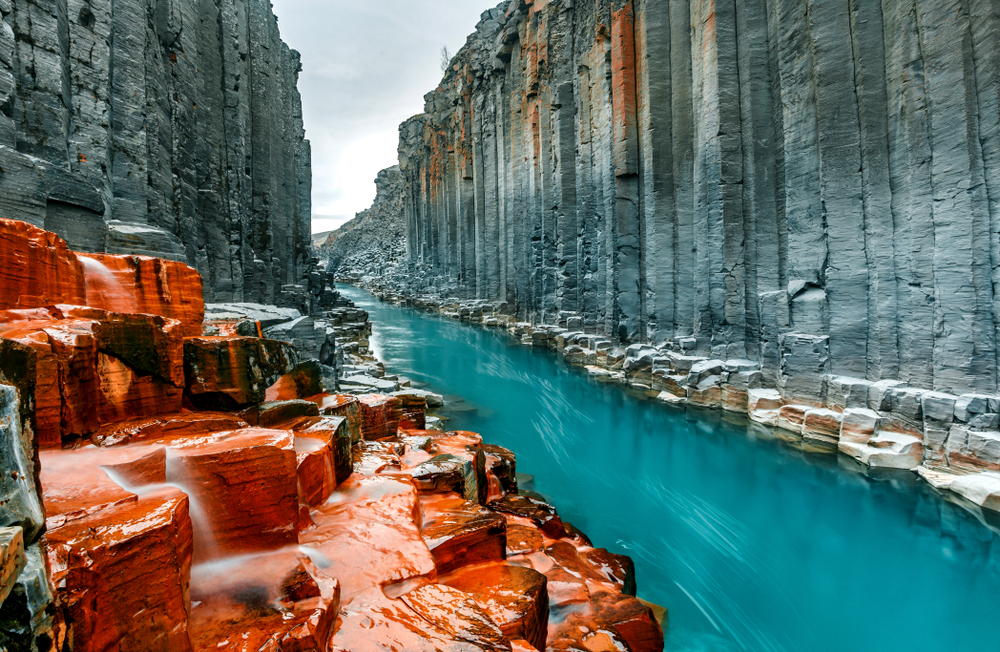 If you are thinking of taking an Iceland road trip, we are sure that one of these amazing adventures is going to be the perfect Iceland road trip itinerary for you. Whether it's your first time visiting Iceland or your fifth time, each of these road trip itineraries offers unique experiences, stunning views, and more.