Are you wondering if you should visit Iceland vs. Greenland? Let us be your helpful guide. Taking a trip is a big deal and you deserve to make the most of your time. That is why we wrote this post. We will help you make the best decision about which country, Greenland vs. Iceland, is the one should you travel to.
Traveling the world is such an amazing thing to do. Going to far and distant lands can be intimating, but it doesn't have to be. With great information and good strategizing, you can see all the best things Iceland and Greenland have to offer in a wonderful fun-filled vacation. That's why we dedicated our time to bringing you the best resources on how to travel Iceland and Greenland.
A visit to Iceland is magical. Iceland is a jaw-dropping country filled with beauty. A land marbled by fire and ice. The most popular way to see Iceland is by traveling the country's famous Ring Road, or Route 1. Ring Road circles the whole country, taking travelers past powerful waterfalls, glacial lagoons, colorful geothermal areas, and seas of volcanic black sands. Tall, moss-covered mountains that paint the landscape are something that looks like it belongs only in fairytales.
Greenland is one of the world's greatest adventure destinations and is kept as a hidden gem. The arctic country is known for its vast tundra and immense glaciers. Discover a jaw dropping coast home to drifting icebergs and whales. Explore hardy hiking trails showcase Greenland's high mountains, gigantic ice sheet, and magical northern lights. See all the best gems in Greenland which are discovered by plane, boat, or the old fashioned way of dog sled.
No question, a visit to Greenland is an unforgettable one for the bucket list. But, so is Iceland. So, how then do you choose which one to visit? Let us get down to it. Iceland vs. Greenland, which one is better for you to visit? Use these tips to help you decide which one is the right place for you.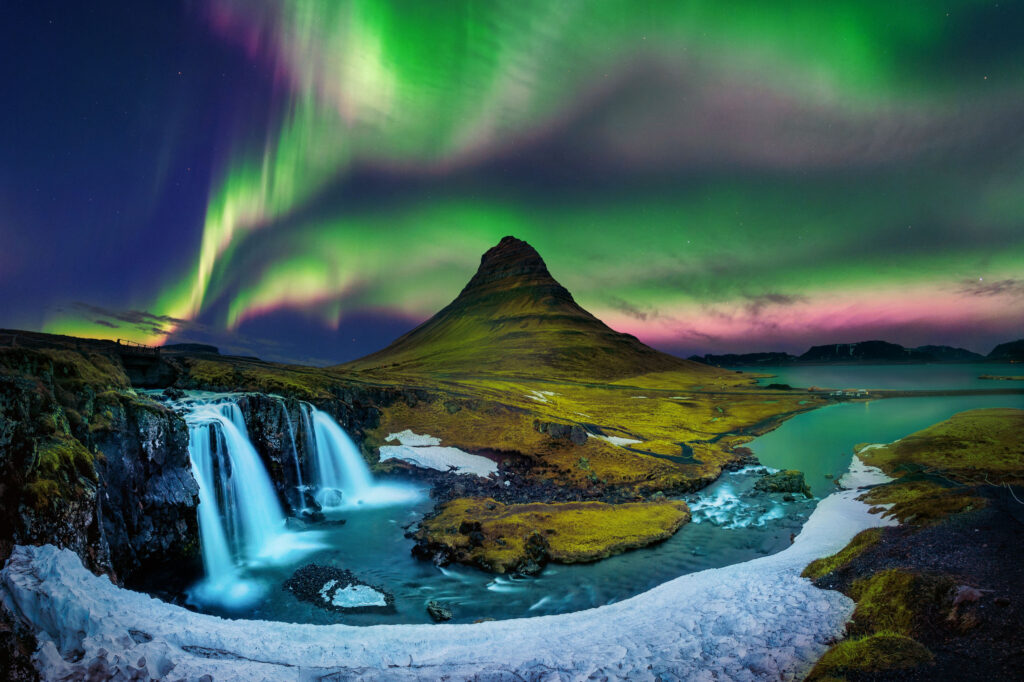 How Far Is Greenland to Iceland?
So, how far is Greenland to Iceland exactly? Travel via air is the fastest way to reach Greenland. From Iceland, Greenland's airport is 756 miles (1,216 km) away. The plane ride is pretty fast, taking only 1.5 hours to get there. This can also be the cheapest way to reach Greenland.
You May Love Iceland If…
You may love Iceland if you want to pack a bunch of sightseeing in a time crunch. Iceland truly gives you an adventure that gives you a lot of bang for the buck. Although travel to Iceland is expensive, there are many ways to make travel prices in Iceland affordable.
Another great thing about travel to Iceland is that it is very safe. In fact, Iceland was rated as the safest country in the world in 2020. Not only is Iceland the safest country to visit due to low crime rate, but there are such low risks to life there. This is great for single travelers, families traveling to Iceland with kids, and those wanting to go camping in Iceland.
In addition, campsites in Iceland are super cheap and a great way to save money!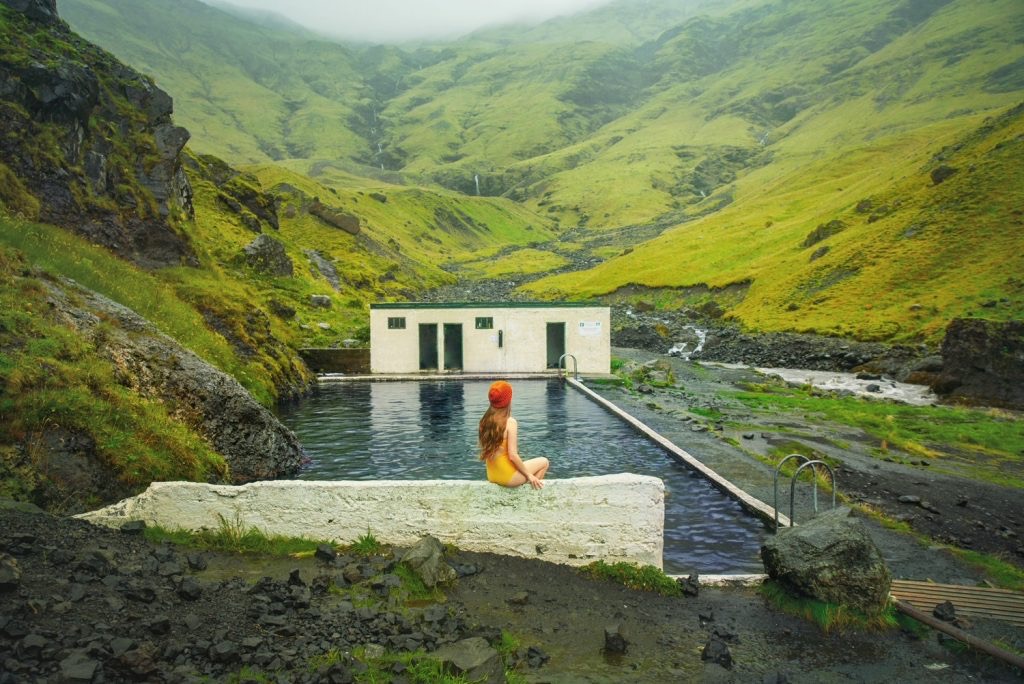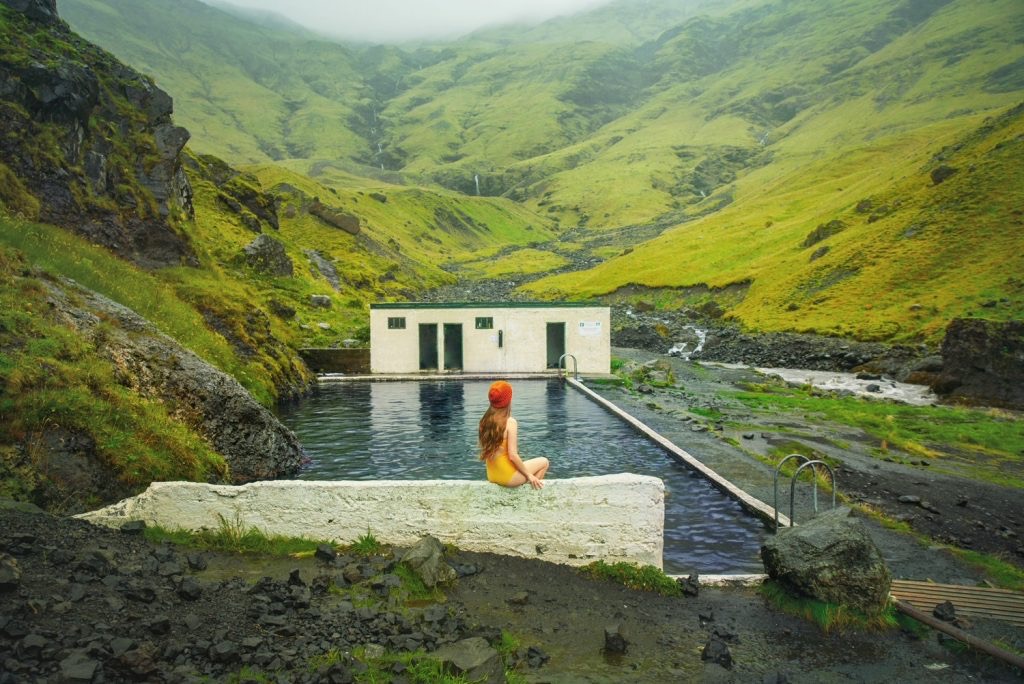 You May Love Greenland If…
You may love Greenland if you are an arctic enthusiast, an out-right adventurist, or if you prefer to avoid touristy locations. The island is sparsely populated which leaves a large sense of wonder to be found in the gorgeous icy landscapes. We suggest those who love outdoor activities such as hiking, dry suit scuba diving and mountaineering visit Greenland vs. Iceland.
You may also love Greenland you have a higher budget to travel. Flights to Greenland are quite expensive because it requires a connecting flight from Iceland or Denmark.
You may love Greenland if you are wanting to see animals such as polar bears, humpback whales, reindeer, arctic foxes and musk oxen. You can find these animals all over Greenland.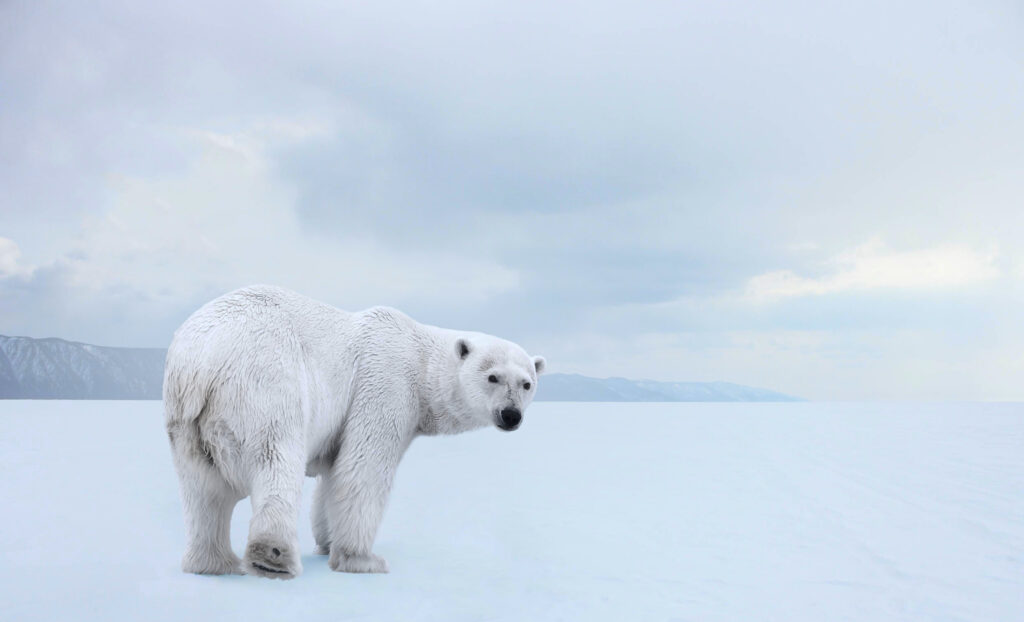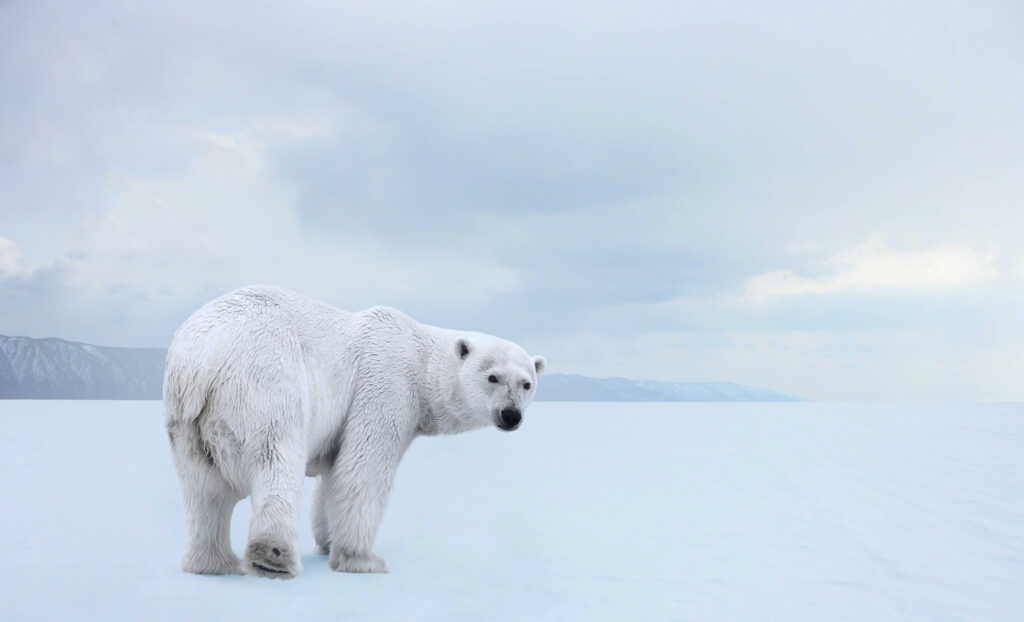 Is Greenland Green And Iceland Icy?
So then, is Greenland green and Iceland Icy? The question has been asked by many. The answer may be different than you think too. In fact, its the reverse. Greenland is the icy one while Iceland is covered in lush green moss- at least part of the year that is.
Iceland has seen many names in its lifetime due to different settlers inhabiting the lands. However, the country earned its final name, Iceland, from Norwegian Viking Floki. When Floki first settled the lands, the settlement he built was unable to harvest enough hay to feed the livestock. After climbing up the nearby mountain to check for drift ice, he thus named the island Iceland even though only 11% of the land is covered in ice.
Further into the Arctic Circle, Greenland is 80% covered by ice. Despite the name, only a portion of the south is green. Funnily enough, the confusing name was actually pretty intentional. Scandinavian settler Erik the Red was exiled from Iceland and searched for a new place to call home. He came north to Greenland in hopes of building a new community. In hopes of inhabiting the island, it was named Greenland. He figured the name Greenland would sound more attractive and welcoming to people.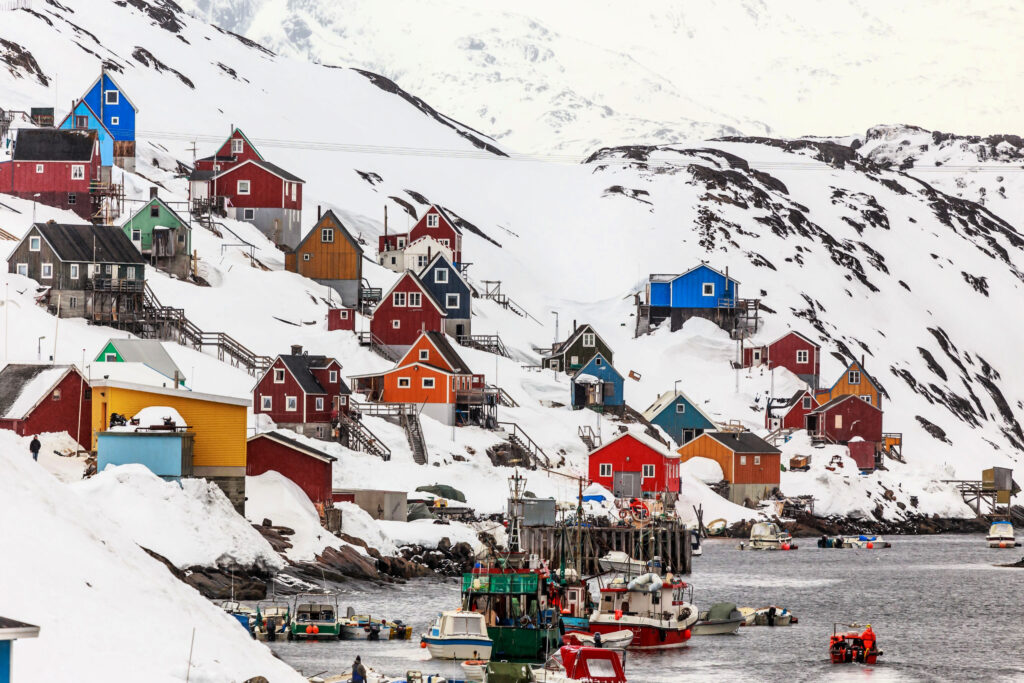 Map Of Iceland Vs Greenland
Looking at a map of Iceland vs Greenland, Iceland is dwarfed by Greenland's immense size. Did you know that Greenland is actually the world's largest island? It is true! Greenland is much closer to the size of Ireland rather than Iceland. Greenland is so big that it would take 20 Icelands just to be comparable in size! However, when it comes to population, there are many more people in Iceland vs Greenland. While Iceland has a population of about 360,000, Greenland is home to just 50,000.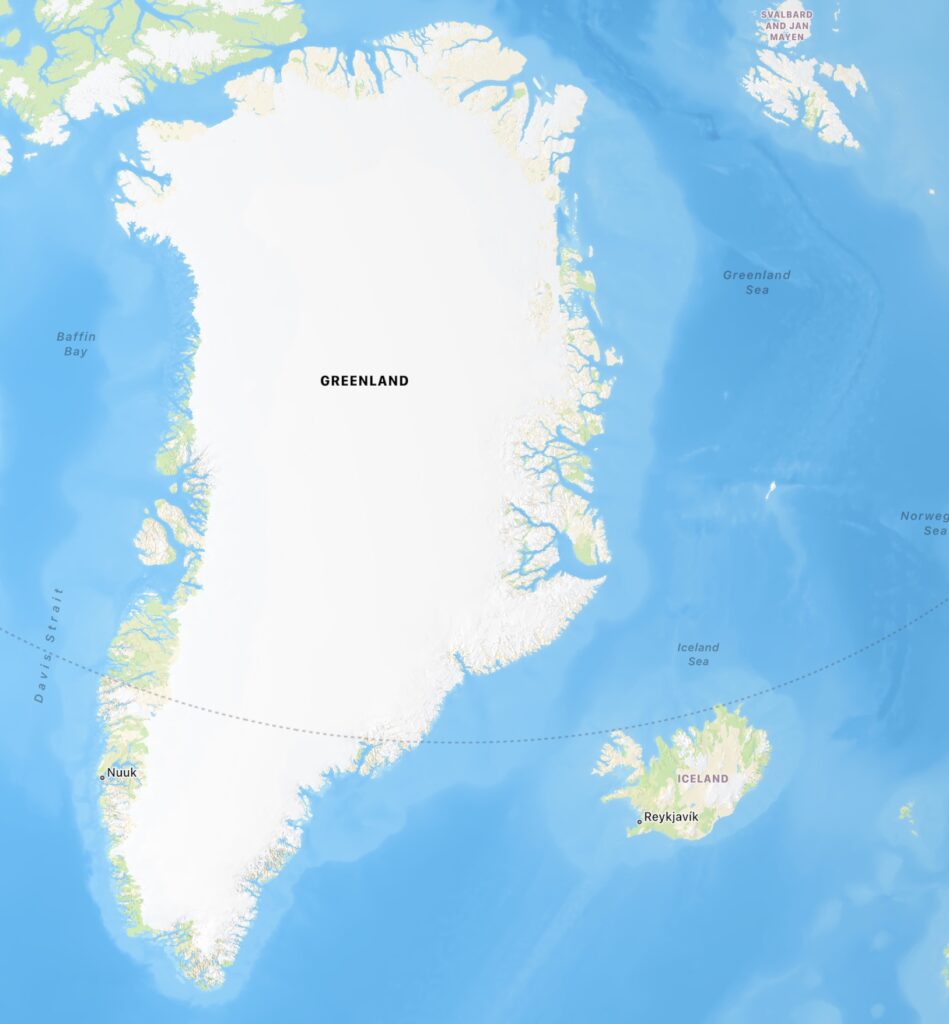 Getting to Iceland Vs Greenland
Travel is much easier and cheaper when it comes to getting to Iceland vs. Greenland. We have been to Iceland many times and bring you everything we know about flights, including some mistakes to avoid when traveling to Iceland.
Flying to Iceland is rather simple and easy. You can catch direct flights to Iceland from major U.S. cities such as New York, Boston, and Seattle. If you are looking to travel on a tight budget, then try out Play Airlines which can make traveling to Iceland affordable.
Don't forget to check out our Tips For Traveling Iceland On A Budget! For even more savings, try a visit Iceland in January. Just don't forget to check off coats on the Iceland packing list for winter!
Travel to Greenland vs Iceland is in all truth, a bit harder. However; getting to Greenland can be accomplished by flying out of Iceland or Denmark. Specifically, you can take a flight on Air Iceland which departs out of the country's capital, Reykjavik. Another way to get to Greenland is through Air Greenland out of Denmark. As there are no direct flights to Greenland from the United States, you'll have to search for a connecting flight from one of these two countries.
Alternatively, travel to Greenland via boat is technically possible too. However, ferry service from Iceland to Greenland does not currently exist. Instead, the other way to reach Greenland is specifically by cruise ship. Quite a few cruise lines now offer Greenland as a port, making travel to Greenland easier.
So, if you want to travel to Greenland vs Iceland, these will be the transport options to choose from.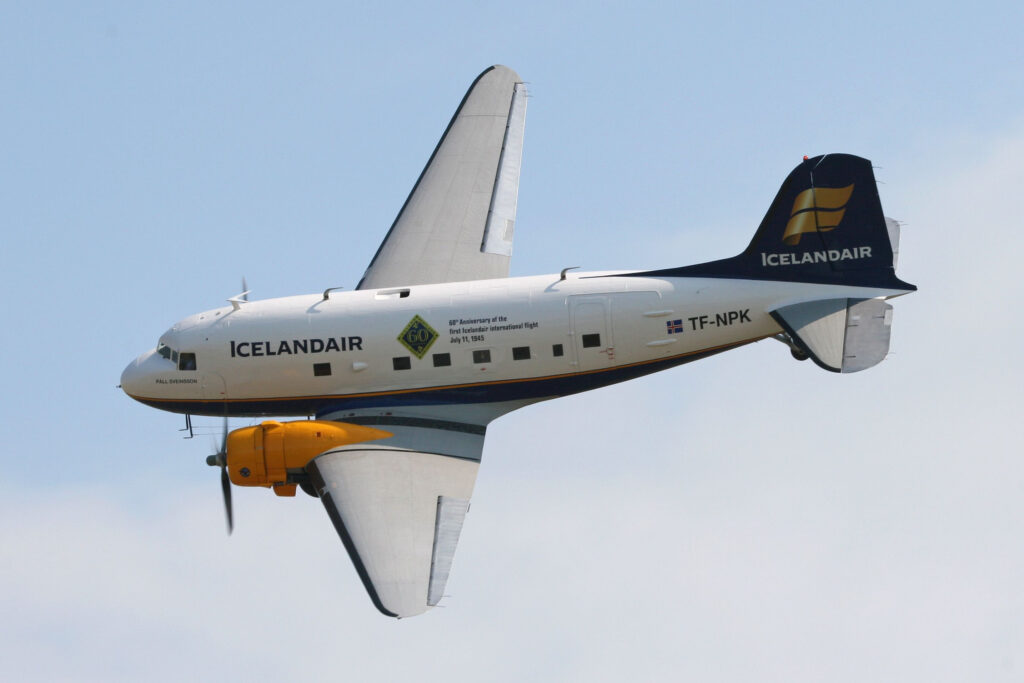 Getting Around Greenland Vs Iceland
So, it is a bit more difficult when it comes to getting around Greenland vs Iceland. Even though roads do exist within settlements, driving is not the most efficient way to see the island. Driving Greenland can prove to be a bit difficult as roads do not exist from settlement to settlement. Instead, the true way of getting around Greenland is done by plane, ship, or dogsled.
On the contrary, getting around Iceland vs. Greenland for some of the best sightseeing in Iceland is fairly easy. Many of the best things to do in Iceland sit along the famous Ring Road, Route 1.
Circling the whole country, the epic Icelandic road trip of Route 1 roughly follows the coastline. This is the best and most efficient way to see all that Iceland has to offer such as hot springs, black sand beaches, glacial lagoons, and beautiful canyons. Another great part about Route 1, the whopping 828 mile road is paved. This means 2wd vehicle will be sufficient to see it all of the 60 best things along the Ring Road.
Another great thing about Iceland vs. Greenland is that there are many guided sightseeing tours. This is a great option for those looking to stay in Reykjavik or those who do not want to rent a vehicle. Best of all, there are so many tours that just like Goldilocks, you can find which one is the perfect fit for you. Book one of the awesome ice cave tours, whale watching tours, or northern lights tours.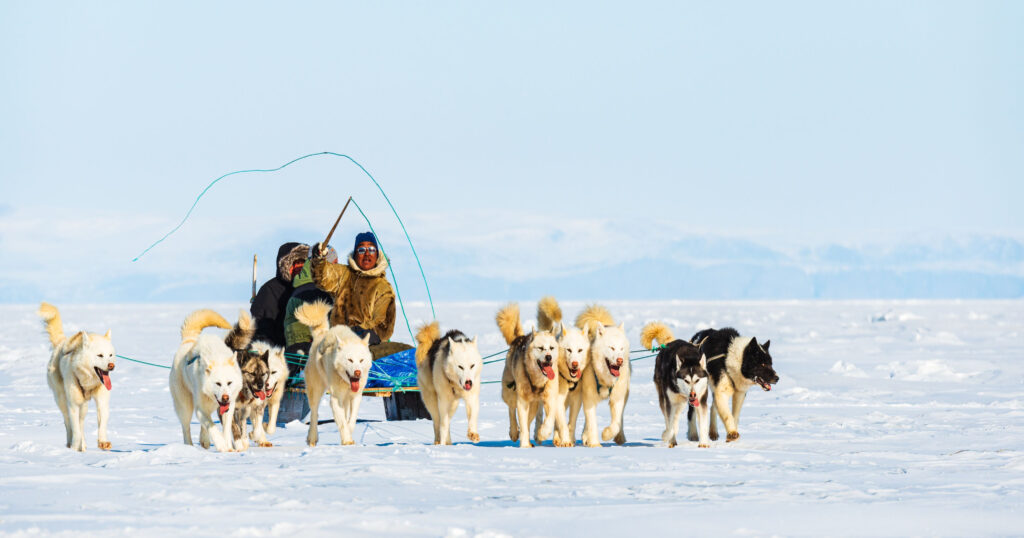 Is It Colder In Greenland Or Iceland?
You are probably wondering if it is colder in Greenland or Iceland. If you had guessed Greenland vs Iceland, then you would be correct. The arctic climate in Greenland is mostly cold and windy.
While winter temperatures plummet to a chilling 2 degrees Fahrenheit, the summers maintain a bearable 50 degrees Fahrenheit on average. Even if you do visit Greenland in summertime, you will still want be equipped for the freezing cold by packing some winter clothes if you visit the ice sheet areas. If you visit Greenland between June and July, make sure to pack rain gear.
If you have ever seen any pictures of Greenland's fall, then you know that the island is brought to life with fall foliage. It's not a bad time to visit either; temperatures are still above freezing. In the spring, the snow begins to melt as the temperatures get warmer. You'll need to make sure to pack waterproof hiking boots and some layers for Greenland's spring.
So then, is Iceland cold? Although still chilly, more mild temperatures exist in Iceland vs Greenland. Iceland weather is often rainy, cold, and nearly always unpredictable; especially with the wild winds that can appear out of nowhere. Don't worry though; we have you covered on the ultimate travel guide to Iceland for all seasons, including a full out breakdown of Iceland weather by month.
Most people travel to Iceland in summer when the midnight sun brings warmer temps for an average of 48-57 degrees Fahrenheit. Winter in Iceland is cold, but not as cold as you may think. Iceland's winter cold stays right around 31 degrees Fahrenheit. Being prepared with a winter parka makes Iceland's winter bucket list -including the northern lights- a down right magical experience. Regardless of the month, we will help you decide what to wear in Iceland depending on the month.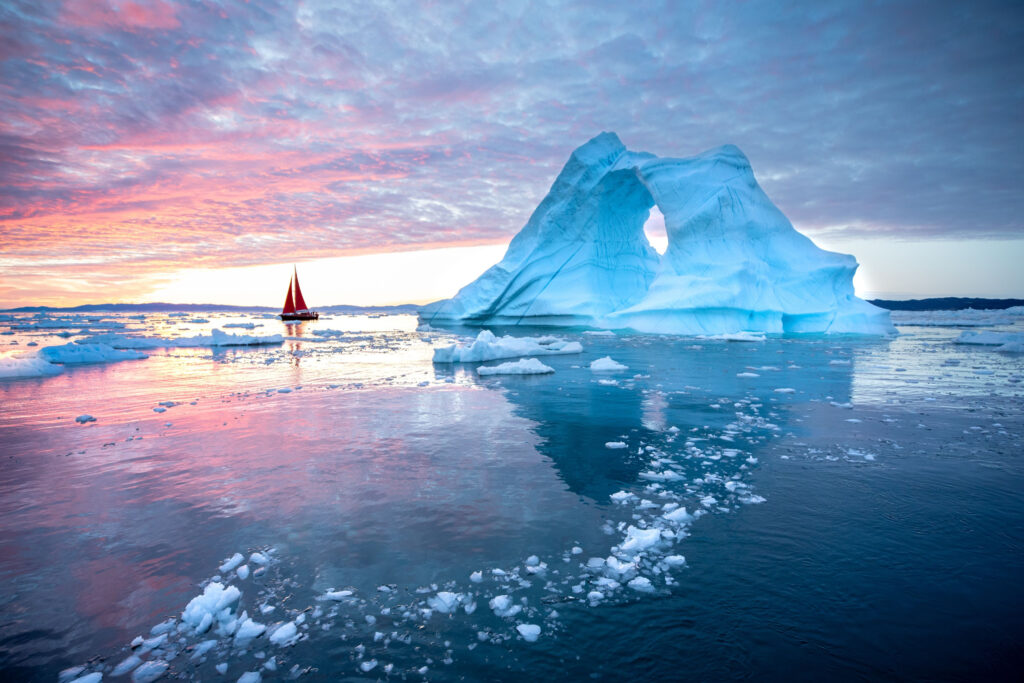 Top Things To Do In Greenland
What are the top things to do in Greenland? For an epic trip to Greenland, you'll want to do Greenland's Big Five. You'll want to see glaciers, kayak around icebergs, take a dog sled ride, go on a helicopter tour and catch the magical northern lights.
First, visit one of Greenland's gigantic glaciers. We suggest a trip to Sermeq Kujalleq glacier or Russel Glacier near Kangerlussuaq. Then, take a cruise around Disko Bay to catch a glimpse of humpback whales in August. You may even see a cute beluga or narwal as you kayak around icebergs in the glacial lagoons of Ilulissat.
We believe the best way to experience Greenland is to see the arial view of the rich landscapes and giant ice sheets from a helicopter tour during the summer. Fly past tall mountain ranges and see how the land is transformed by the ancient ice. Maybe you'll even see a polar bear surfing the waters on an lazily drifting iceberg. Finish out the epic vacation to Greenland by traversing the lands as the inuit people do- on a dog sled under dancing northern lights which illuminate the sky.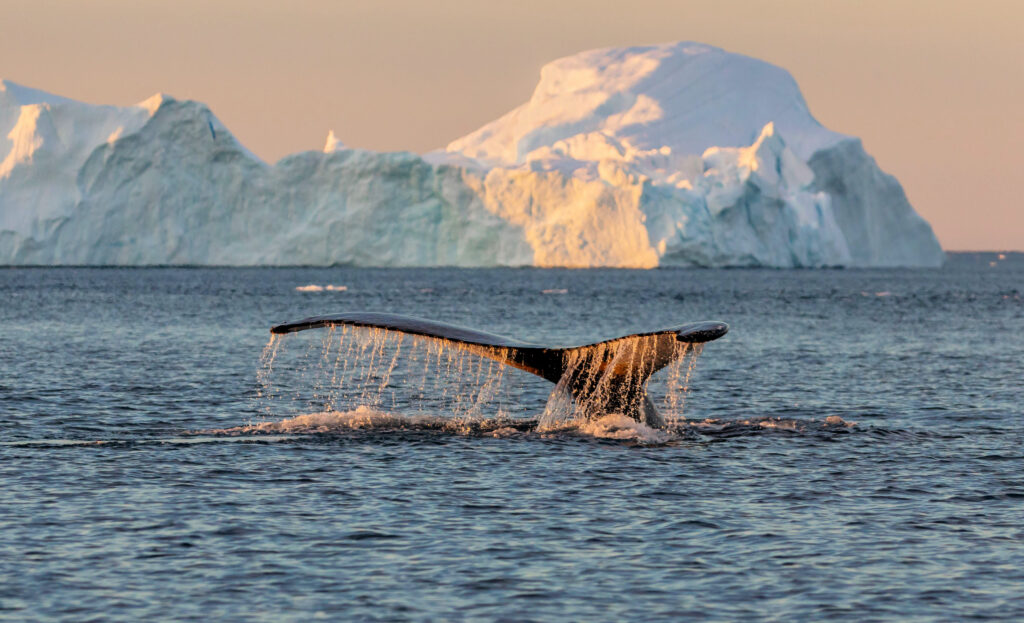 Top Things To Do In Iceland
When it comes to Iceland vs Greenland, many of the best things to do in Iceland are easy and convenient. In fact, most of the best things to do in Iceland can be found along the Ring Road.
Some of the best things to do in Iceland include taking a dip in hot springs under the stars, visiting powerful waterfalls that you can walk behind, horseback rides on magical black sand beaches, and trekking through epic canyons. To make it easy, we even mapped out some of the best waterfalls in Iceland show where to find them.
For the ultimate Iceland vacation, we recommend checking out ice cave tours near Jokulsarlon Glacier Lagoon. Hike the "home of the sun glacier", Solheimajokull glacier, which is nearby too. However, you may be interested in visiting all the places Game of Thrones and James Bond were filmed in Iceland. Maybe you just want to visit all the picturesque stave churches in Iceland or go on whale watching tours along the coast.
There is so much to choose from when deciding how to spend your vacation to Iceland. We have so many personally tested resources along with maps to help you plan the ultimate trip to Iceland. We hope they help!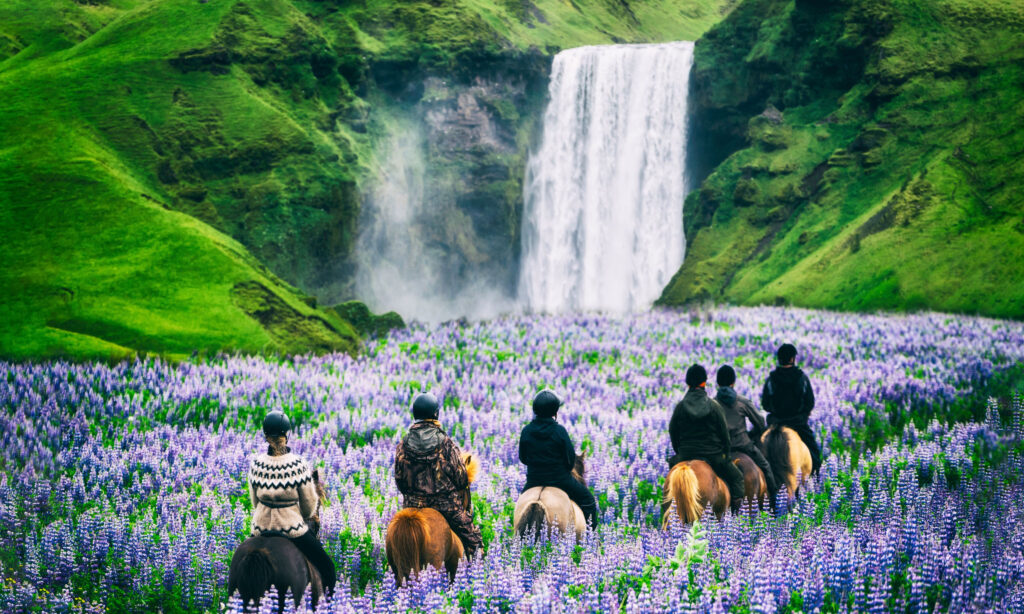 Food In Greenland Vs Iceland
As there are less resources in Greenland, options are much more limited for food in Greenland vs. Iceland. Yes, this does mean that it is more expensive to buy food in Greenland vs Iceland. However, as far as food and drink from restaurants, prices in Greenland are pretty comparable to prices in Iceland.
Here is the skinny for common items in Greenland grocery stores. Greens are more expensive and fish is cheaper. All meat has been frozen whereas breads are either frozen or freshly made. Pricing of grocery items depend on size more than contents, so don't be surprised that toilet paper is a bit expensive.
In Greenland, look for grocer names like Pilersuisoq, Pisiffik, Spar, and Brugsen as they are the big chain names. These grocery stores will have just about everything you need.
You'll have an easier time finding grocery stores in Iceland vs. Greenland. Iceland has a lot of grocery stores with plenty to choose from. The most common place to grab groceries and goods from in Iceland is called Bonus. Because travel to Iceland is expensive, we suggest trying out locally sourced food rather than imported goods to make it more affordable.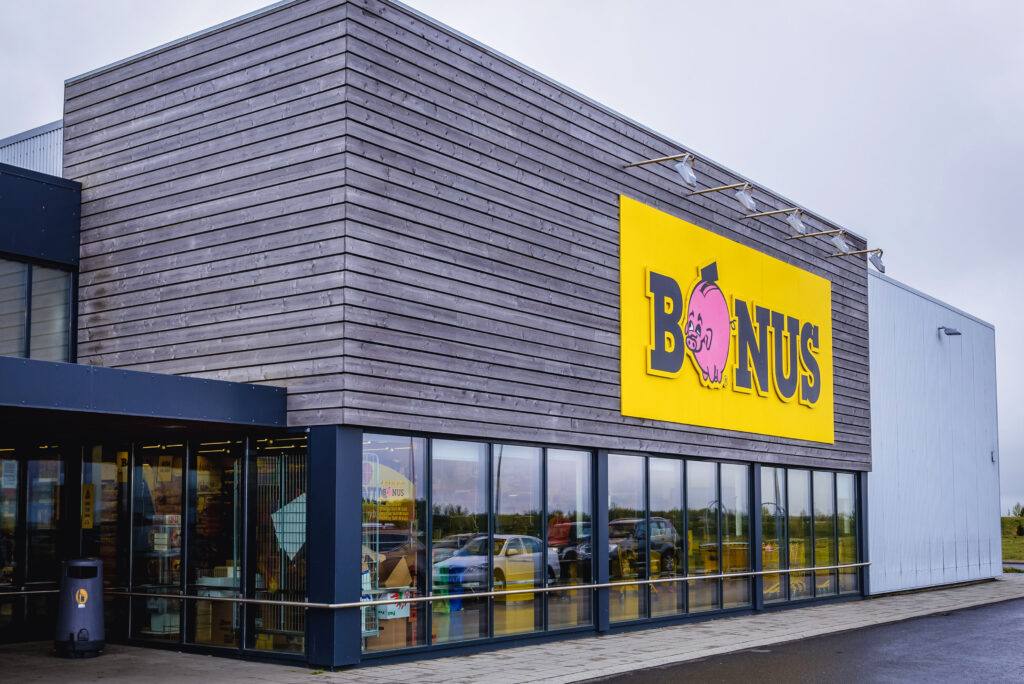 Do They Speak English in Iceland and Greenland?
People do speak English in Iceland and Greenland, but not always fluidly. To be exact, more english is spoken in Iceland vs Greenland. Locals generally can speak english in Iceland even if they aren't super conversational with it. From our experiences, the locals speak enough english to be very helpful and kind.
It is a different situation for Greenland vs. Iceland. Hardly any locals speak english in Greenland as english speaking tourists aren't as common. The good news is most guides will be able to speak some english, although some patience may be required to understand one another.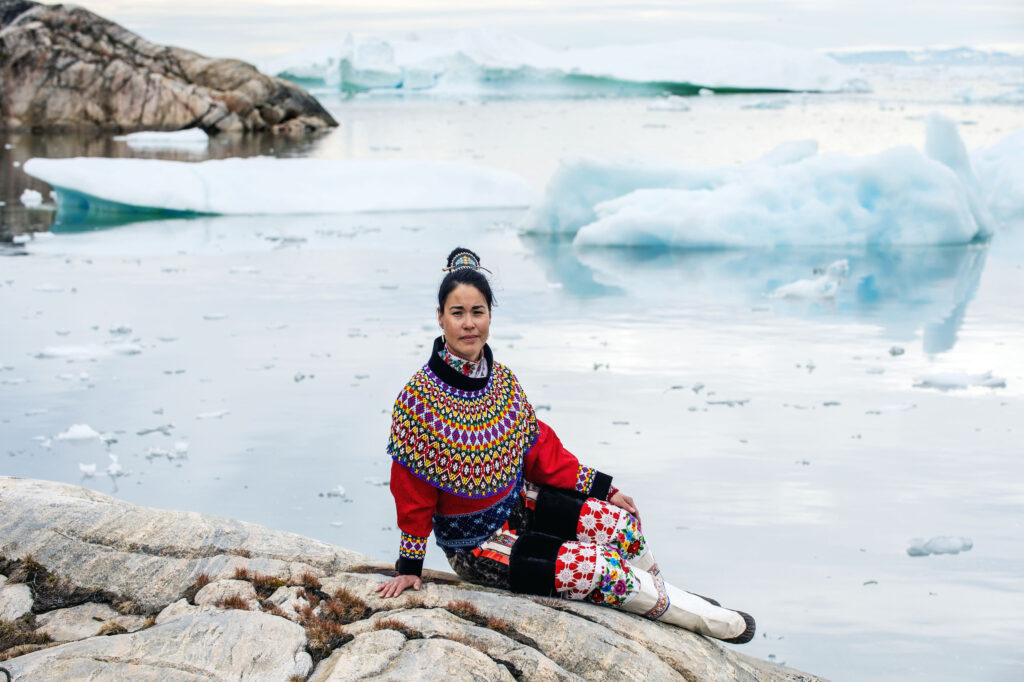 Can You Visit Both Iceland and Greenland?
Yes, you can absolutely visit both Iceland and Greenland. There are options to do so too! You can either take a flight to Greenland from Iceland, or find a cruise line that stops at both.
Look for flights from Air Iceland to catch a short plane ride over to Greenland, the world's largest island. There are a ton of cruise lines that will show you the best of both countries. Choose from a variety of cruises depending on your budget.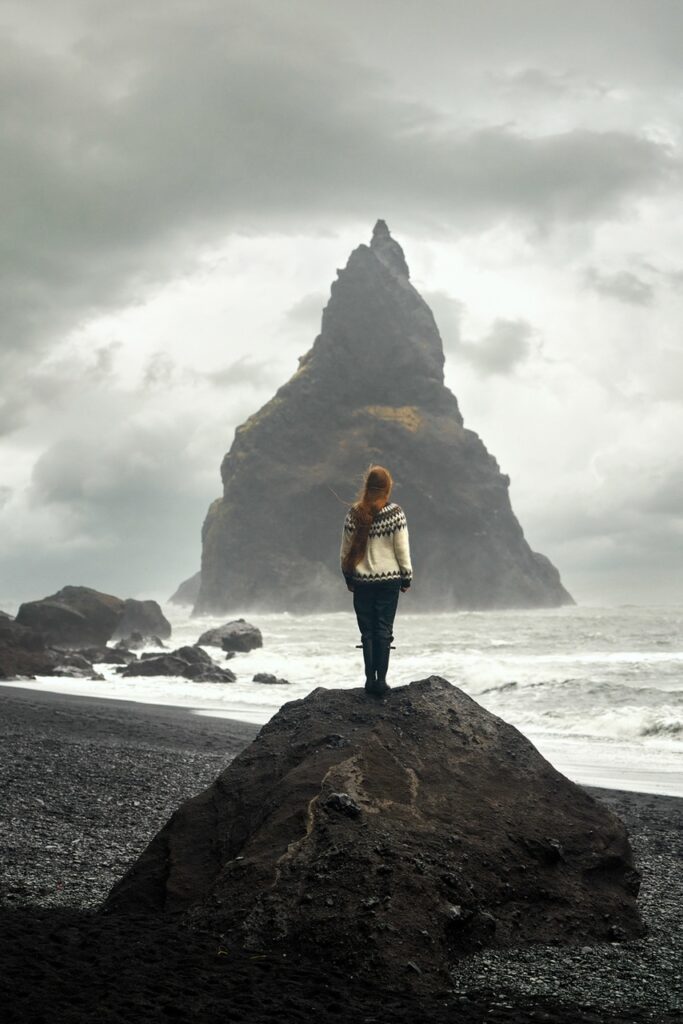 Get ready for the adventure of a lifetime. Embark on a epic quest of fire and ice when visiting Iceland and Greenland. Get lost in the beauty of the world's remote and icy paradises. Discover for yourself which country is better to visit, Greenland vs. Iceland.
Don't worry, if you have more trip planning questions about travel to Iceland vs. Greenland, we have plenty of tips for you. Because we love travel, we aim to bring the best travel recommendations to you all in one place so you don't have to do endless hours of research. We hope it helps! Enjoy Iceland and Greenland as you see them and have an unforgettable time in doing so.